Omar Chakil is what one would call a true multi-disciplinarian. Growing up observing the sketches made by his architect mother, in addition to his own childhood passion for film and later a chart-stopping singing career, has moulded Chakil into a believer of creative plurality. "I think I am a storyteller," he muses, "and that is something you can do that through any [medium]."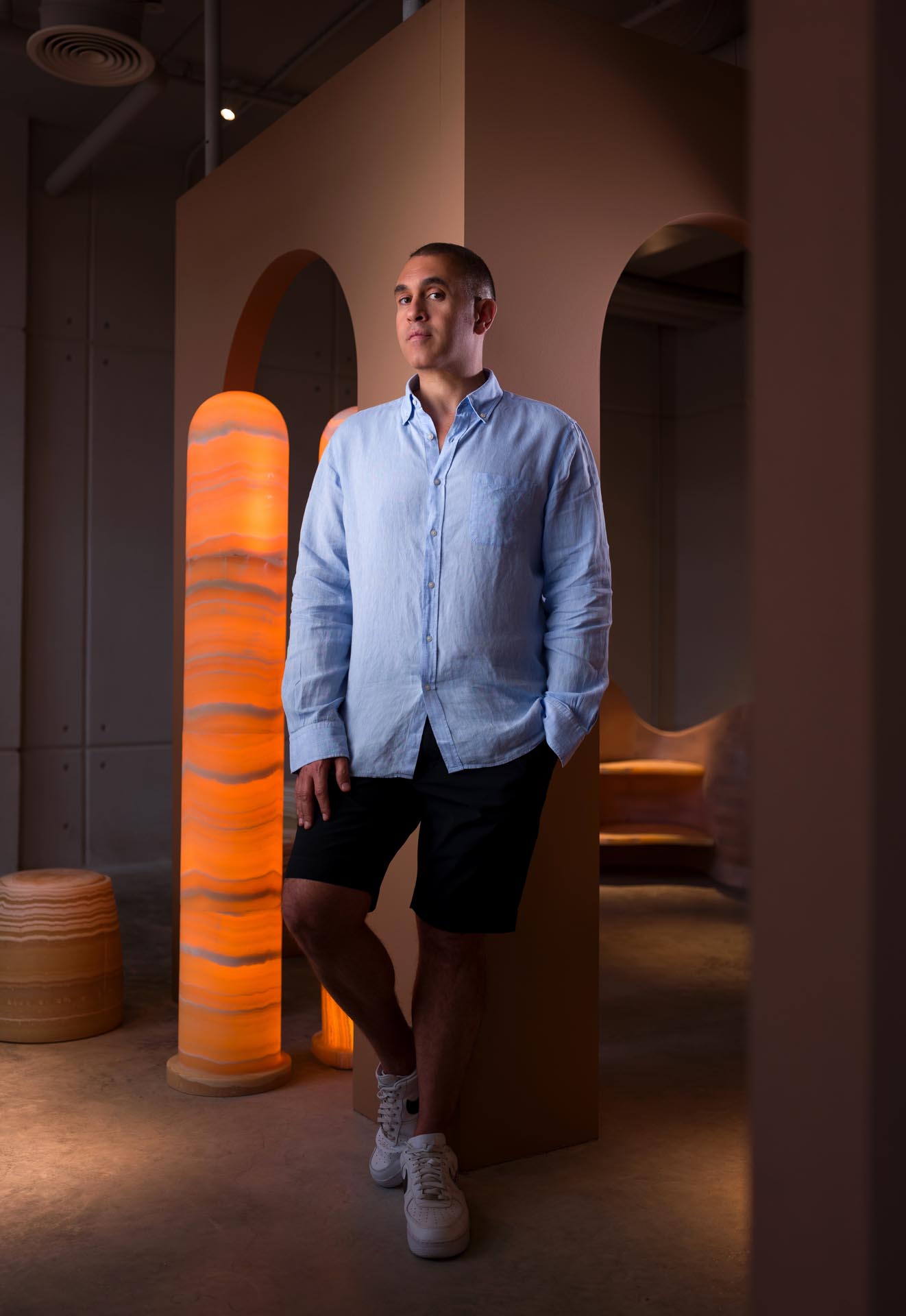 Chakil's career in interior design began serendipitously, and now spans over two decades. His own Parisian home drew keen attention – leading the artist to design the homes of many friends and family, and later, even celebrities whom he would not name – yet his singing career continued to take centre stage. When that came to an end, Chakil returned his attention to design, but felt interior design to be "too enslaving". His next possible option was designing furniture and objects. "You can work on objects the same way you work on songs," Chakil remarks. "But when you're an interior designer, it's like you're always on tour".
At a time when collectible design was still finding its legs in the art and design market, Chakil enrolled in the NABA design school in Milan with the aim of creating objects that would instil a sense of spirit into a home and tell stories through craftsmanship. "I felt like what I wanted to do didn't really have a representation in the market," he shares. He remembers going to galleries in Paris at a young age and looking at objects that were neither industrial design nor antique, but feeling compelled by them, nonetheless. "They were pieces of craft and I was just obsessed with them. The objects were so unique and made with such care and intention that they just felt very special," he says.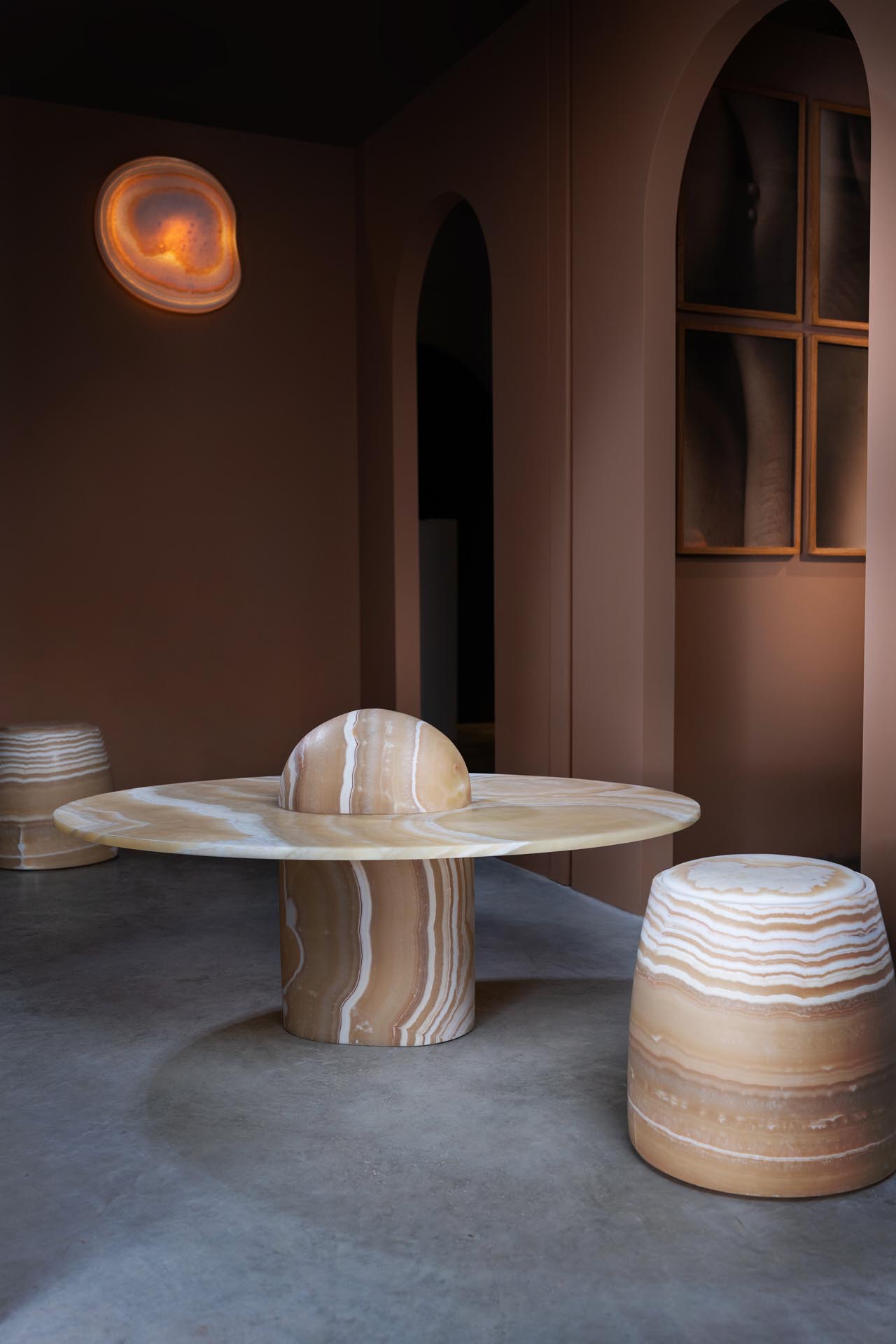 Chakil is of Egyptian heritage and was born in Beirut and raised in Paris, where he has spent the majority of his professional life. Over the years, he found himself spending longer periods in Egypt, which led the artist to pursue local craftsmanship and materials which were in an abundance, but none were fully captivating to him. It was a trip to Luxor that revealed to Chakil the powerful spirit of raw Egyptian onyx marble – or 'pharaonic alabaster' as he likes to call it. It was nothing like the stone he was used to seeing in the markets of Cairo, which he did not particularly care for. He proceeded to study the properties of the stone with which he felt strongly connected. The heavy translucent stone attracted Chakil because of its colour, which he says captures the spirit of the desert, and its deep-rooted connection to ancient Egypt.
"At the beginning, when I first started designing the objects, I was very intense about saying that [they] had mystical powers. But then it became such a New Age trend to talk about these things," the artist shares. "I have put a lot of work into the actual form of the objects; it really is design as well. So, I try not to emphasise too much the spiritual or symbolic nature of the material [anymore] because I don't want to distract people.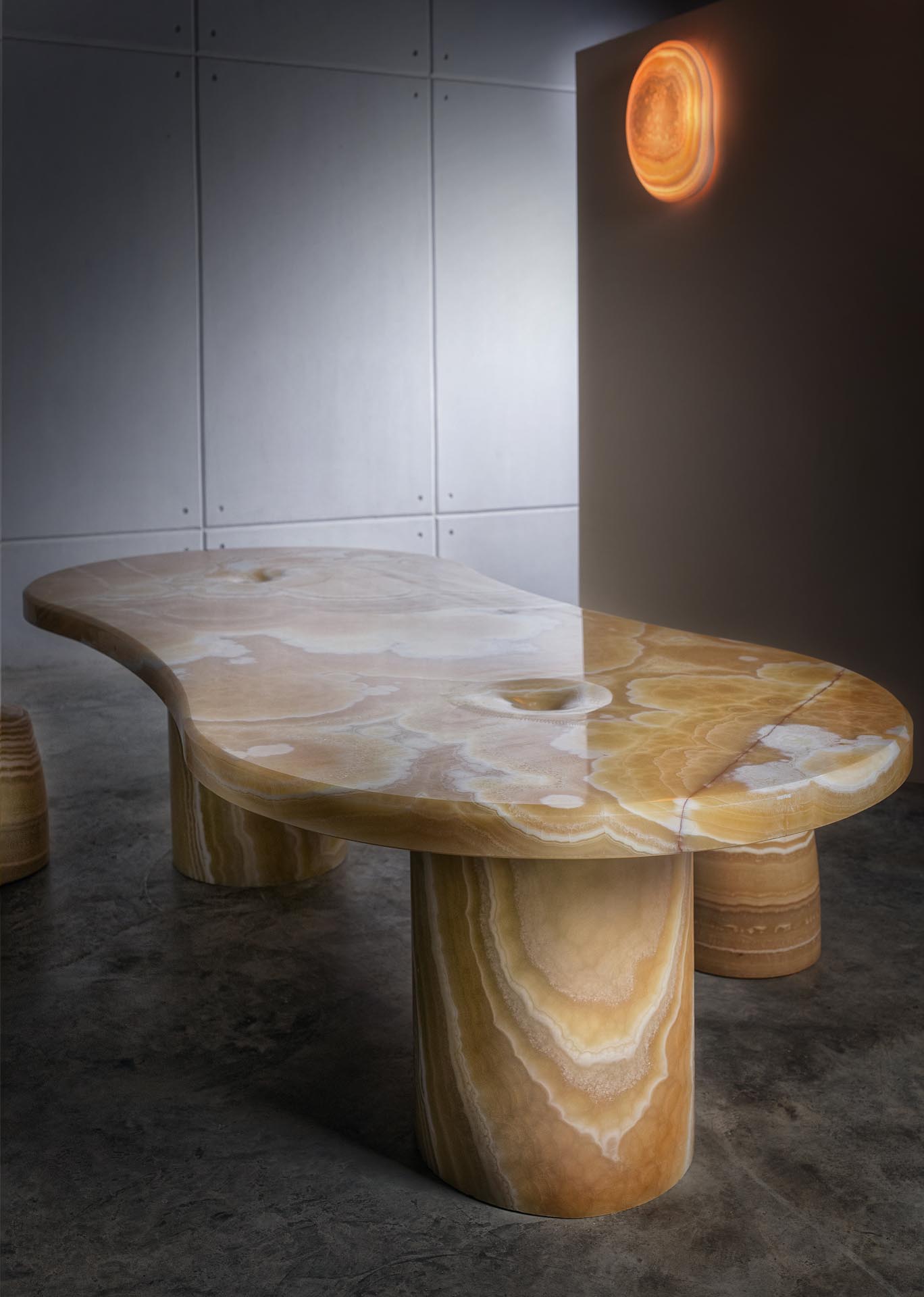 "However, the reality of it is that stones have power. It has been recognised throughout history," he continues. "Alabaster, specifically, has the power to heal and to enhance or to inspire one's vision into the afterlife. There is something practically alive about the stone, which is why the show is called 'Suite Anima' because 'anima' refers to the soul, and it is also the root of the word 'animism', which is a belief that all things possess a spirit."
'Suite Anima' is Chakil's first exhibition in Egypt and the first time all his works in alabaster have been shown in a single space. By the time the exhibition opened, the artist had decided to work exclusively with the material and had already shown his works internationally and regionally – including in Beirut and Dubai. His Egyptian debut was made at Le Lab, the country's first collectible design gallery, spearheaded by art collector Rasheed Kamel.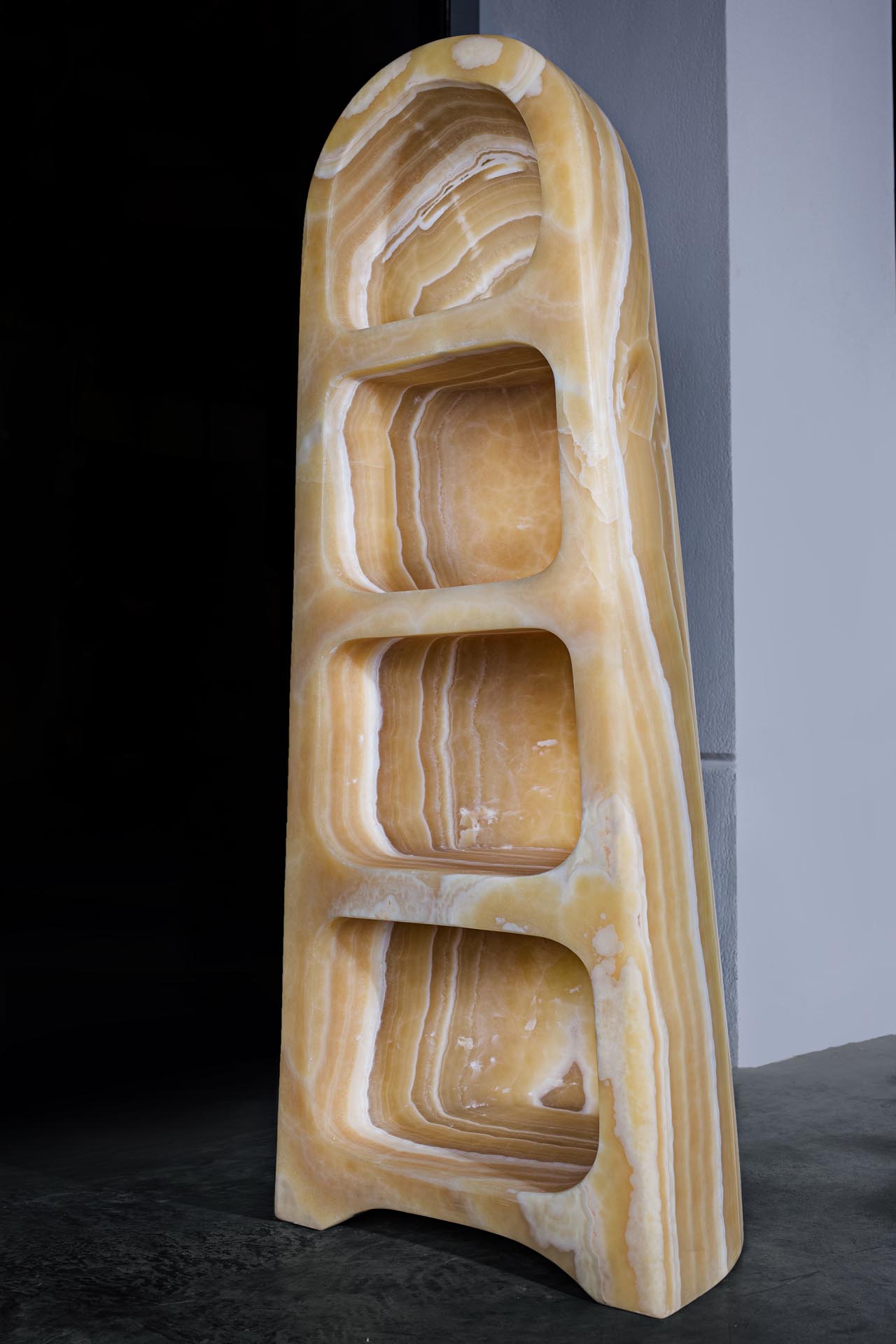 "Rasheed was amazing because he just allowed me to do whatever I wanted to the space [and] I'm really happy with the result," Chakil says. "It's like a small museum. I love the fact that's it's been on for over three months and people are still going every day. This is new for Egypt."
The exhibition features 22 pieces of the artist's collection of objects, comprising lighting fixtures, accessories, large scale plinths, stools and tables, and a bathtub that is carved out of a single piece of alabaster. Although a commercial venture, Chakil's bigger ambition is to elevate design and craftsmanship in Egypt, along with the overarching appreciation for beauty, which he believes uplifts a nation, regardless of its societal and economic challenges.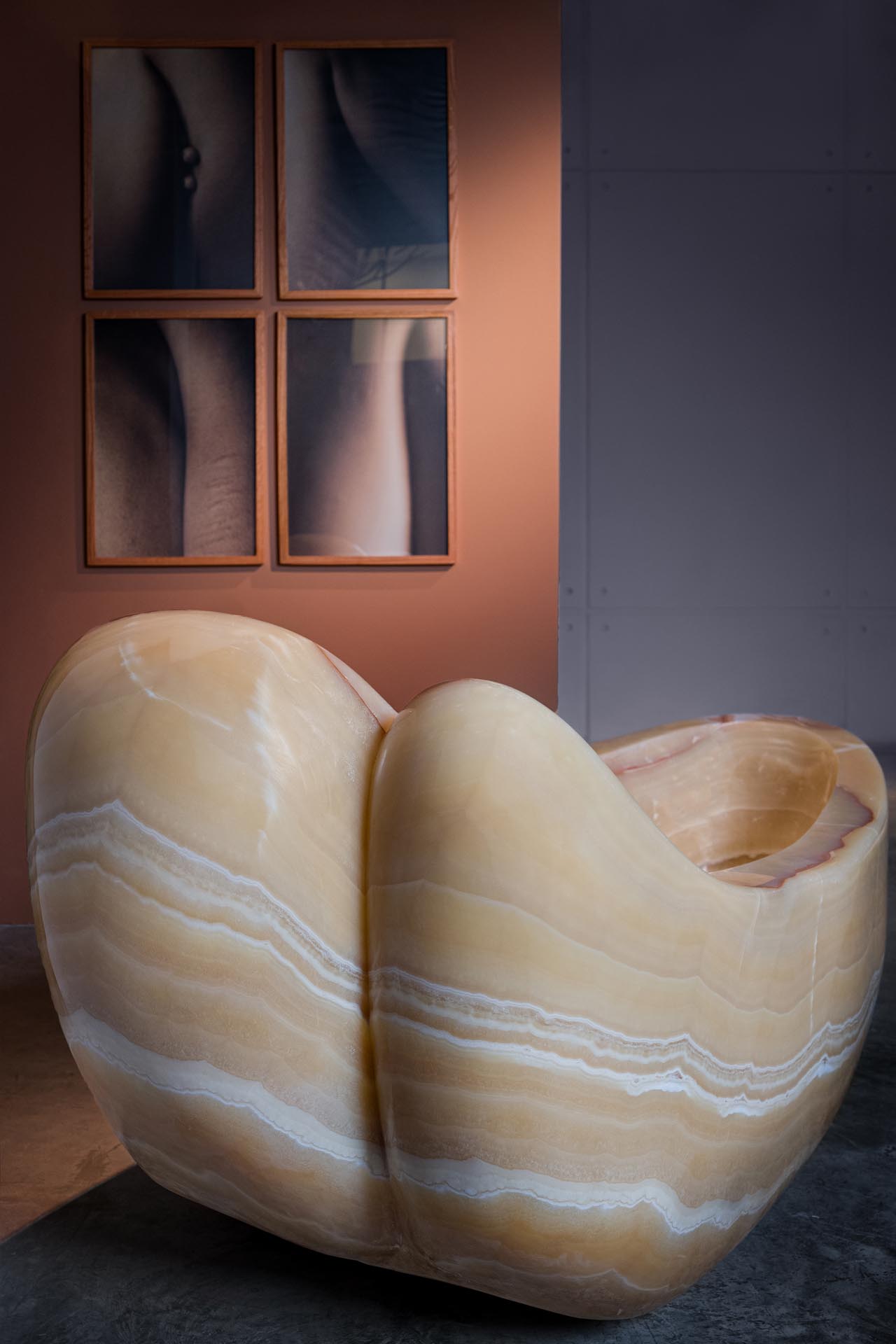 "In France, most people can't afford to buy Hermès, Louis Vuitton, Christian Dior or Chanel – but the fact that these things exist in the country is just a benchmark that creates a balance. I'm always very aware that I'm selling luxury in a country where there is [still] a lot of misery. [But] people misjudge the concept of trying to uplift things by creating something that is sometimes unattainable. It has to exist in order to lift the whole cultural space," says Chakil.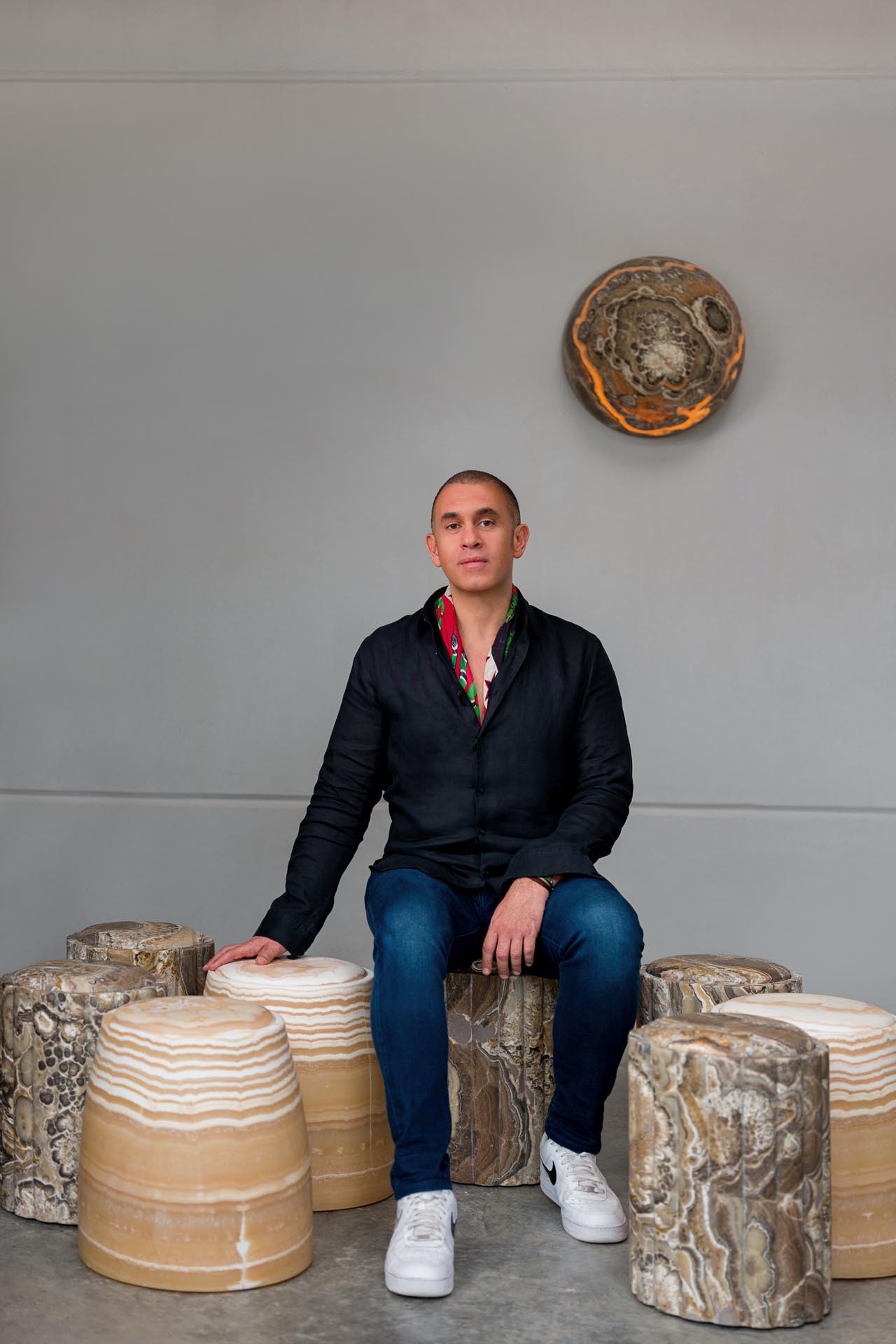 The artist's greatest ambition lies in creating for the public space, to inspire the Egyptian population which, despite positive growth in the country, is still recovering from years of crises and challenges as well as social and economic inequalities. "I want to create something for everyone," he says. "Not something to buy but something people could celebrate as a symbol of reconciling Egypt's past with its present."
Photography by Billy Doss