Architecture studio Depth of Field has won a competition to design a series of cliff-shaped cabins in the Al Waseel area of Riyadh in Saudi Arabia.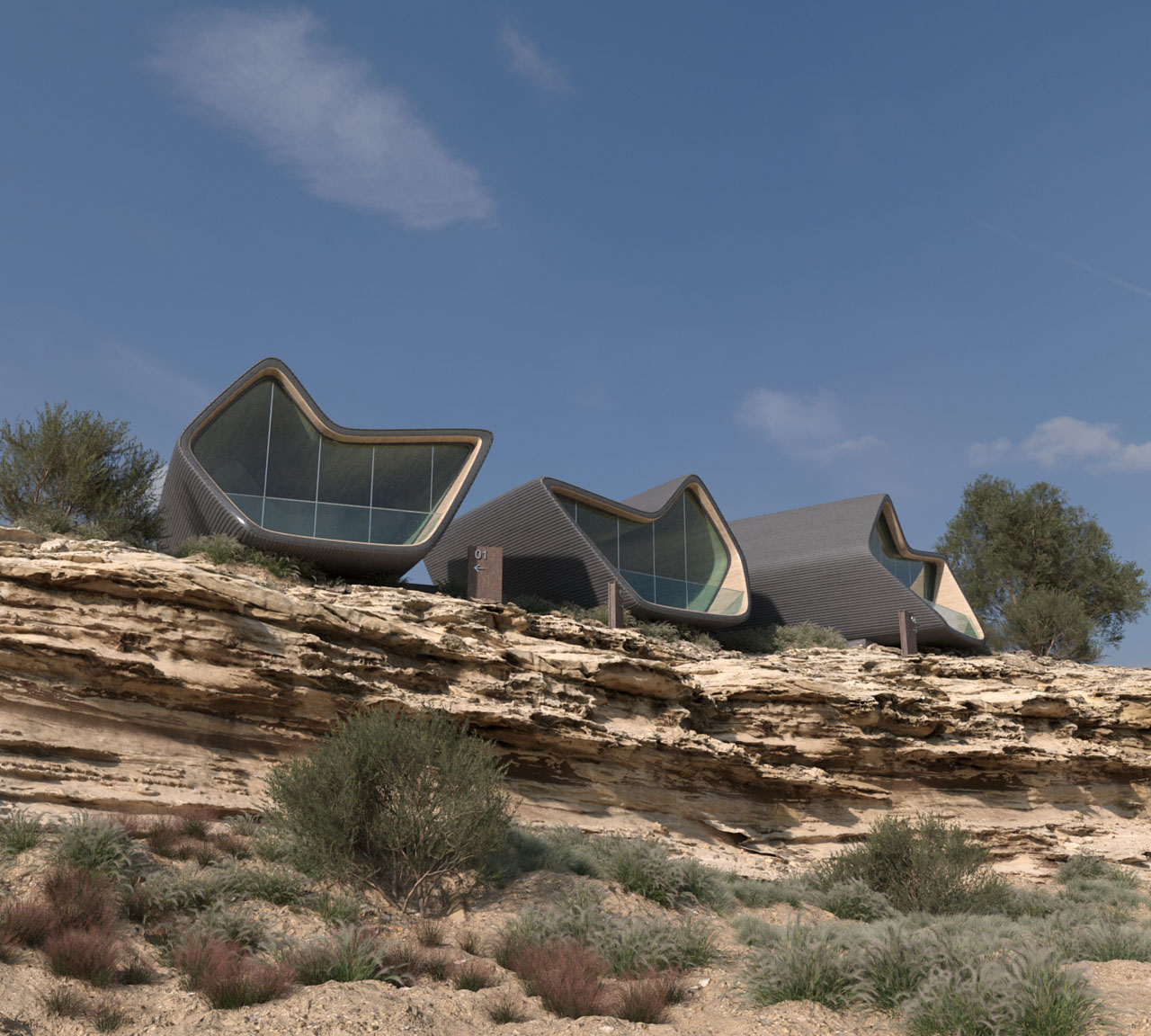 Located in one of Saudi's most frequented desert landscape sites, the project has been launched in line with the Kingdom's objective to target a greater number of tourism projects, with a focus on ecological and cultural tourism.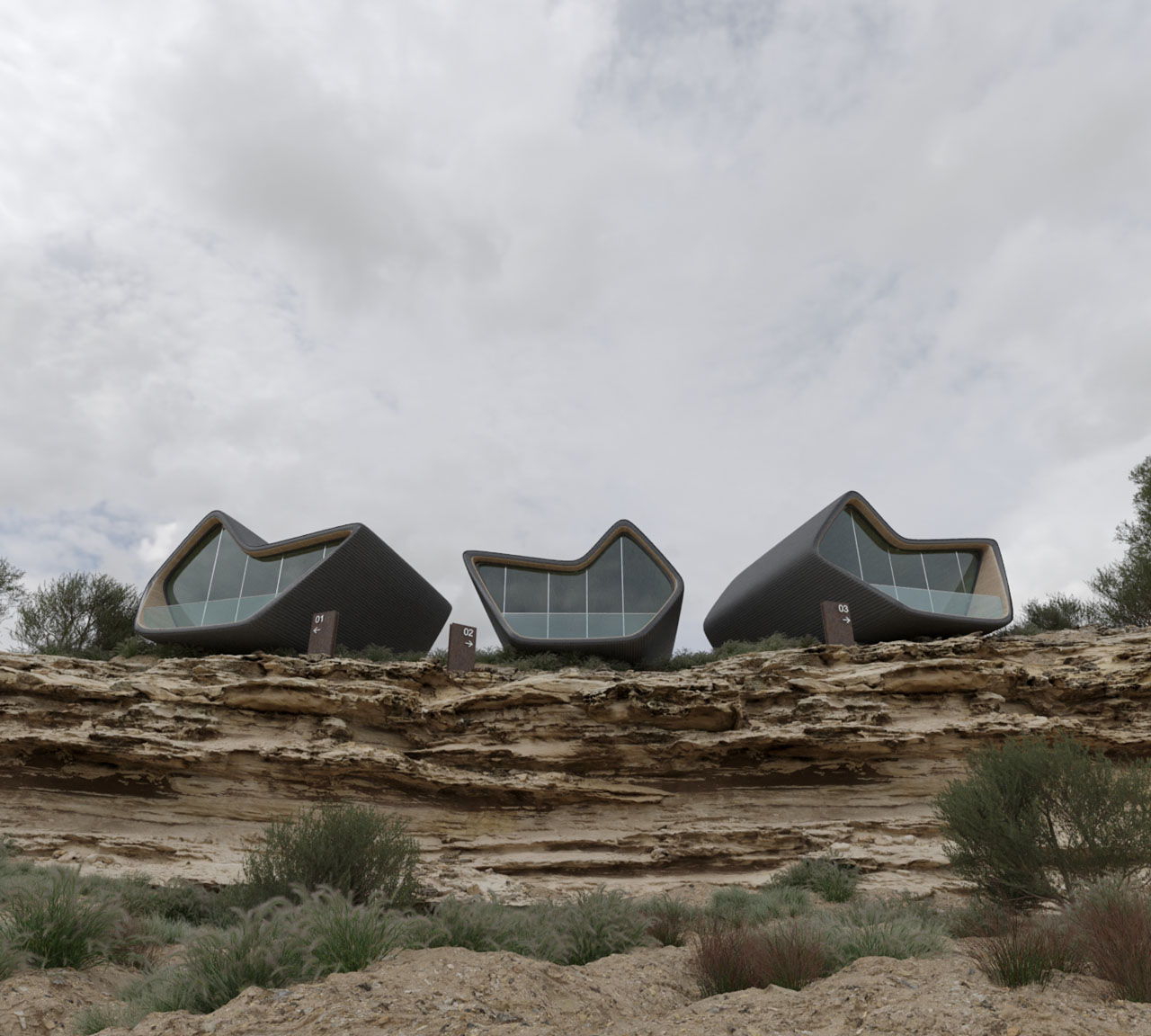 The cliff-shape of the cabins were inspired by the natural  curving forms of the rocks found in the area. The 22 cabins are set to be covered in glass on one side to optimize views over the arid landscape while promoting a sense of harmony with the surrounding nature.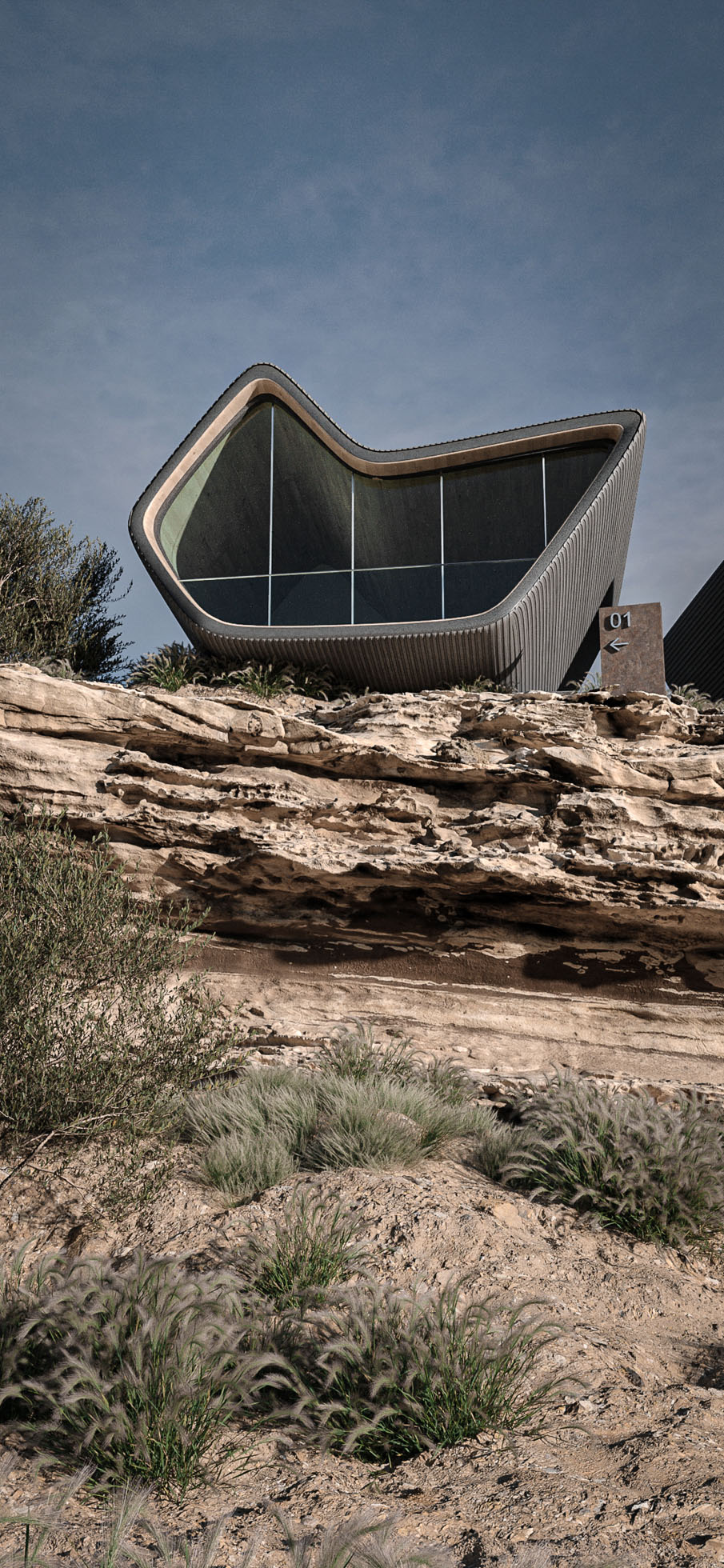 The architects, led by by Saad Al Omayrah, used light gauge steel for the structure for flexibility and durability, enveloped by dark grey sandwich panels, while curtain walls have been used for the glass.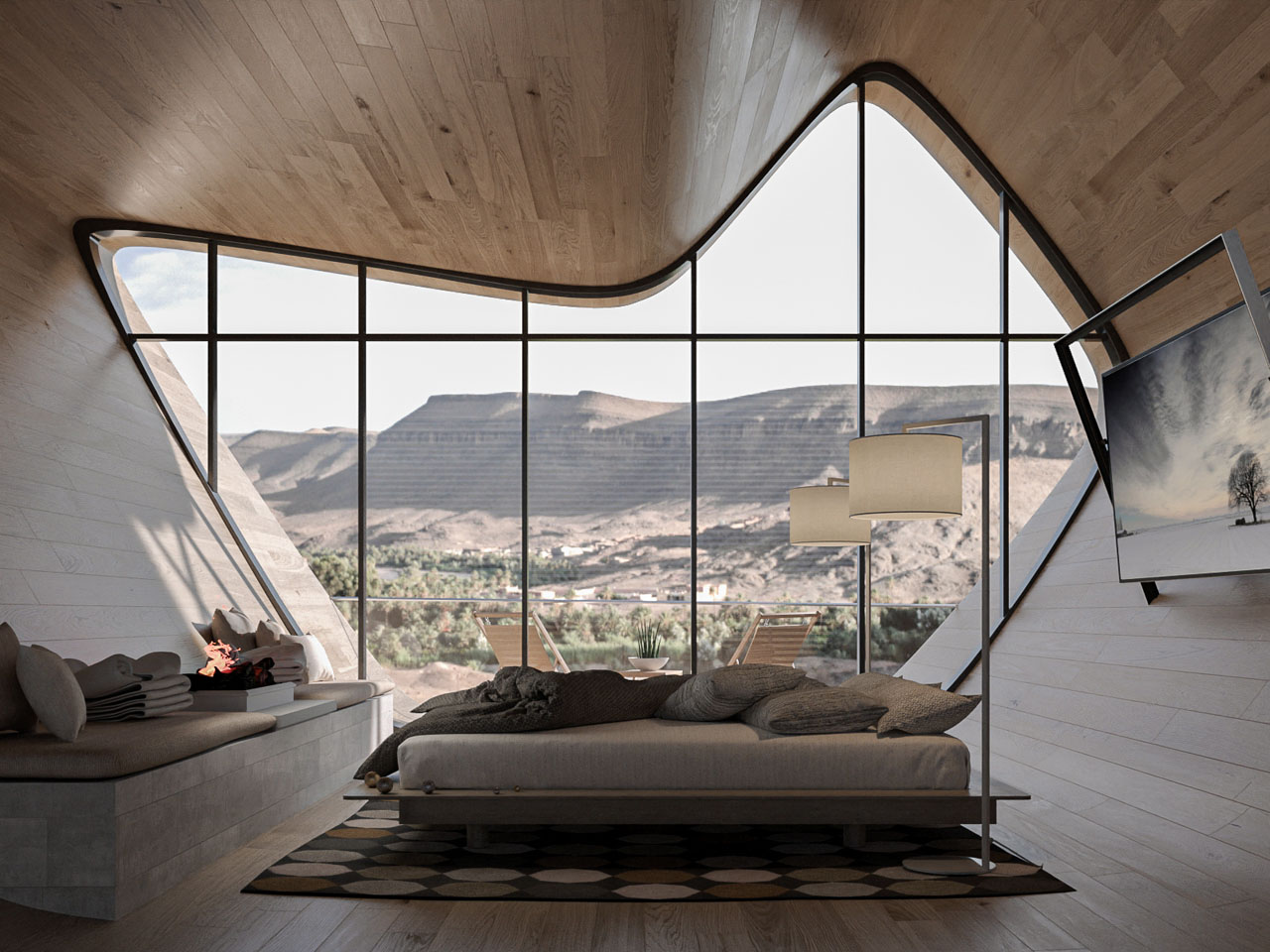 The interiors feature an array of natural materials including wood to create a sense of warmth.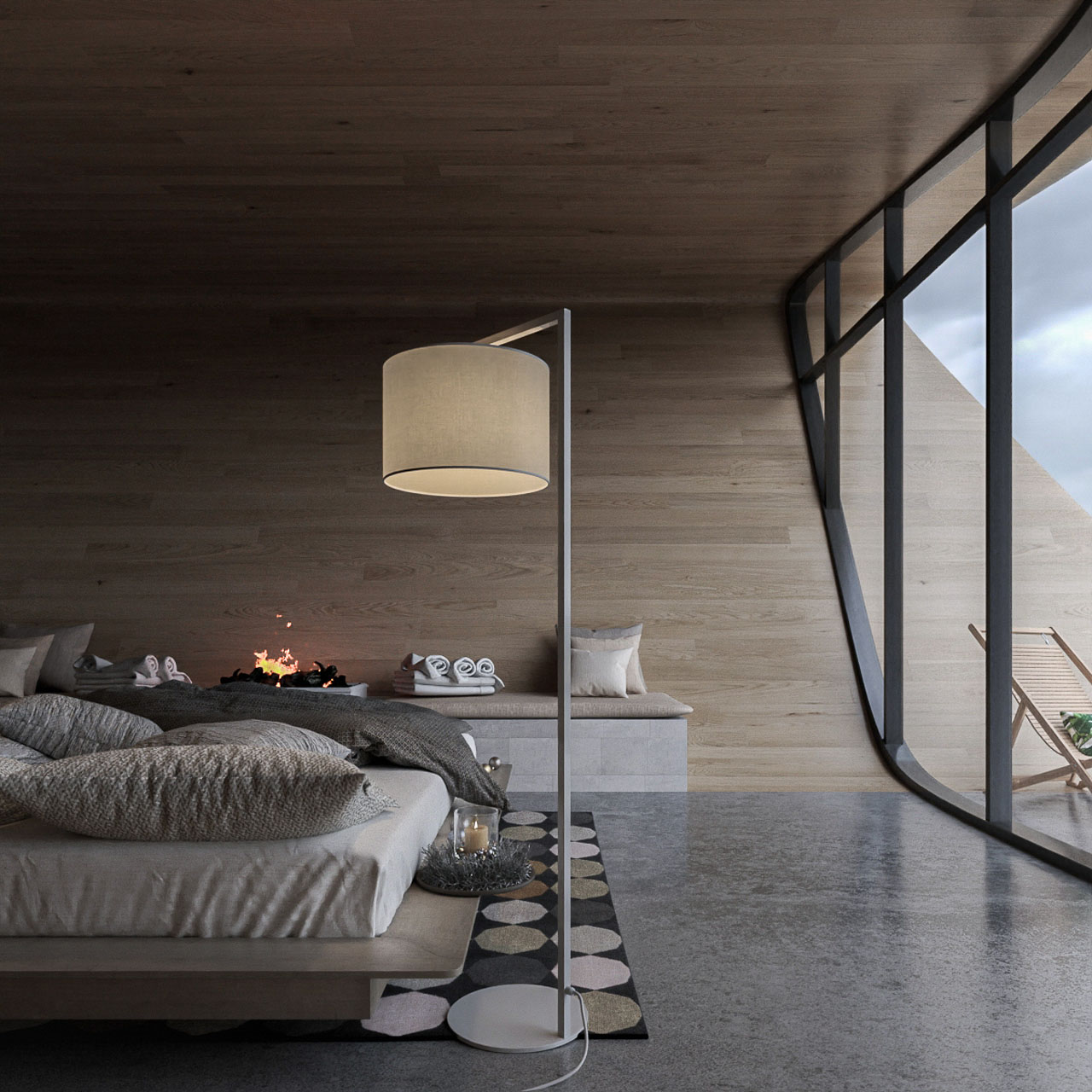 The project was planned to start construction in October 2020, with a 10-month construction schedule.