david/nicolas is behind Pierre Frey's first collection under new artistic director of Furniture, Sam Baron, that reinterprets tradition to blend decoration and function
---
Verso is the new furniture collection by Lebanese duo david/nicolas for Parisian design house Pierre Frey, designed in collaboration with its new artistic director of Furniture, Sam Baron — both of whom share a passion for reinterpreting tradition in a contemporary way.
The collection showcases a series of pieces that respond to new lifestyles, blending functional and modular design with the decorative arts. It demonstrates an innovative approach by marrying classic, contemporary and futuristic elements into a timeless aesthetic.
Focusing on the theme of travel and the great transatlantic liners such as those once decorated by designer and decorator René Prou from the 1930s to the 50s, Baron was confident that David Raffoul and Nicolas Moussalem's distinctive approach to contrasting materials and blending influences would result in a fresh visual language for the Maison.
The designers boldly reinterpreted René Prou's codes, combining the notions of comfort with careful design decisions to create three, unusual seating configurations. These include a drawer-dresser and a lounge chair and sofa-shelf that can be combined with a low pouf-table. A folding screen with shelves called Versus designed by Baron and two pedestal tables called Venus, along with a rug by René Prou complete this concept of a new spirit in contemporary design.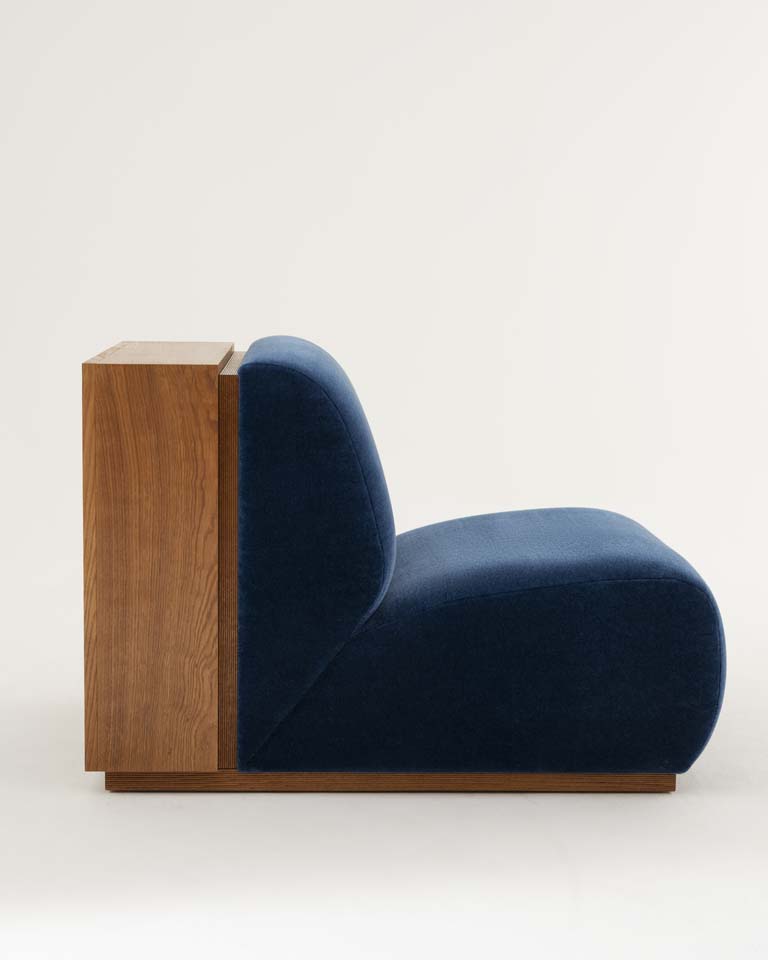 All the pieces are made by craftsmen in Pierre Frey's workshop in Villers Cotterêt, France, highlighting the handcrafted and meticulous finishes of the collection. The solid oak is engraved with fine grooves, the luxurious brass knobs add a sophisticated touch while the mohair velvet 'Teddy' elegantly adorns the shape of the seats.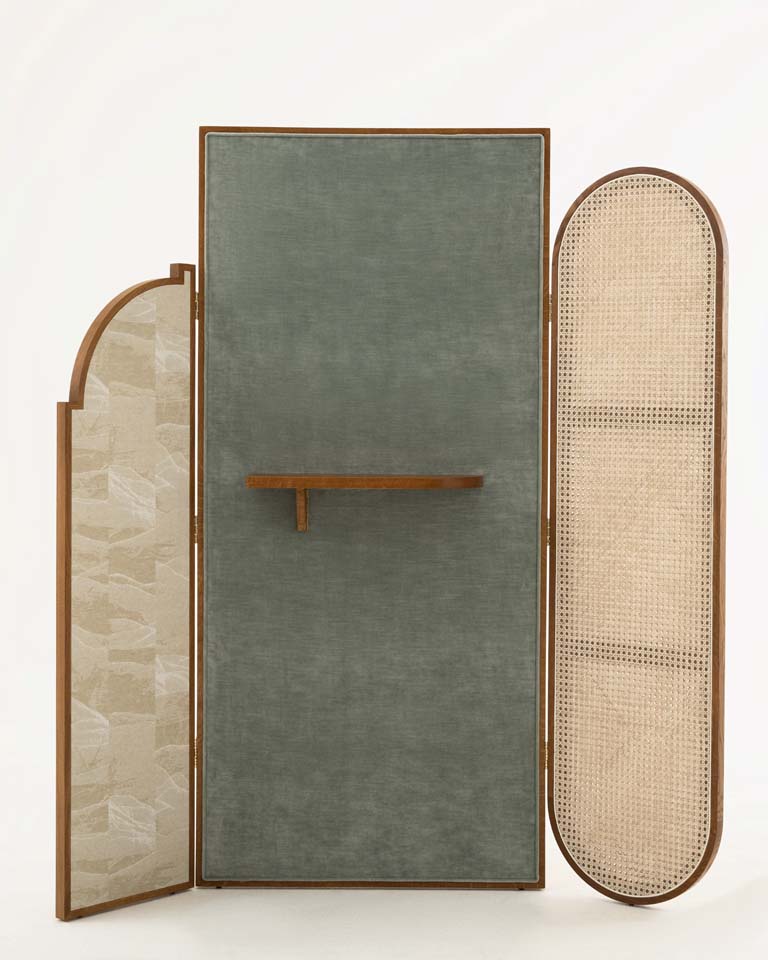 Baron's artistic direction brings with him an affinity for the heritage of decorative arts, which is evident throughout the Verso collection. This, applied with his own vision, brings forth a design language that redesigns the basics and reinterprets tradition without straying from brand's beginnings. His sensitive approach relooks at traditional furniture-making and know-how through a contemporary lens.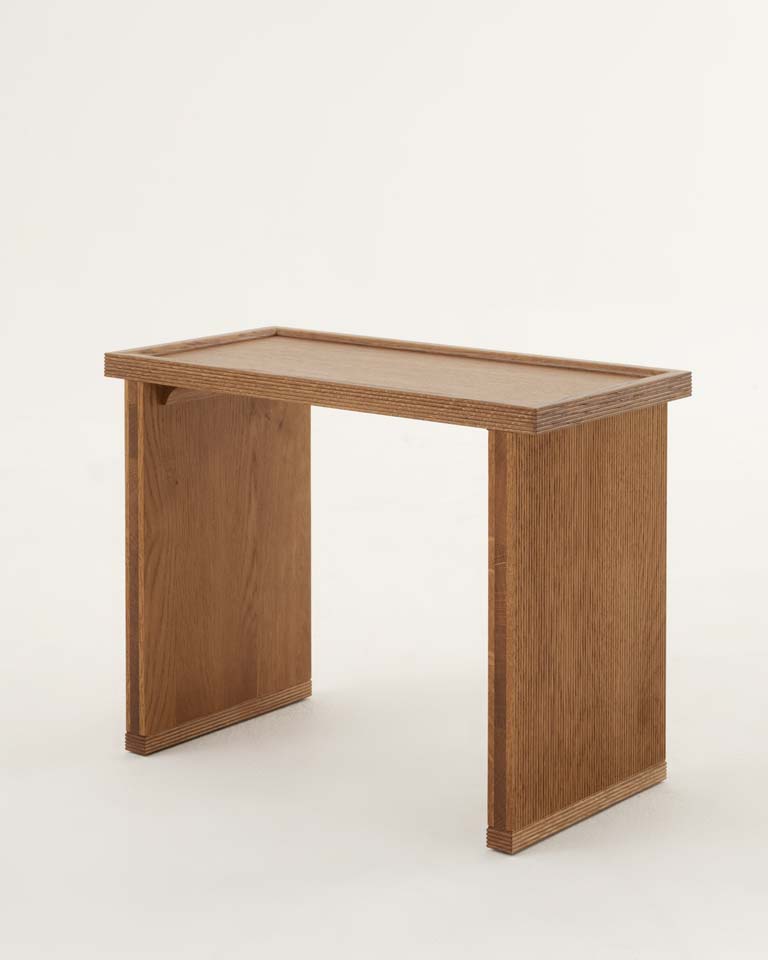 René Prou – the grandfather of Patrick Frey — serves as a poignant inspiration for his work at the Maison, where he is currently reorganising, modifying and enriching its collections, while reconnecting the House of Pierre Frey to its roots.