One of the most celebrated creators of sculptures, sundials and water features, David Harber, unveiled his most recent concept, titled "Orbis".
Transporting us to outer space, filled with unknown galaxies and hard-to-reach planets, the British creative takes inspiration from elliptical orbits of comets. This piece is designed to be balanced and dynamic, featuring morphing blades that give a sense of rolling energy. Its uniqueness lies in the interplay of metal, gaps and shadows which, when hit by sunlight, create innumerable mutations of colours, and give movement to the sculpture.
"I would like people to be excited by a sculpture that conveys a sense of precarious balance and levity, with the gently opening blades inferring movement," explains Harber. "For me, Orbis has a mood of mass and resolute resilience."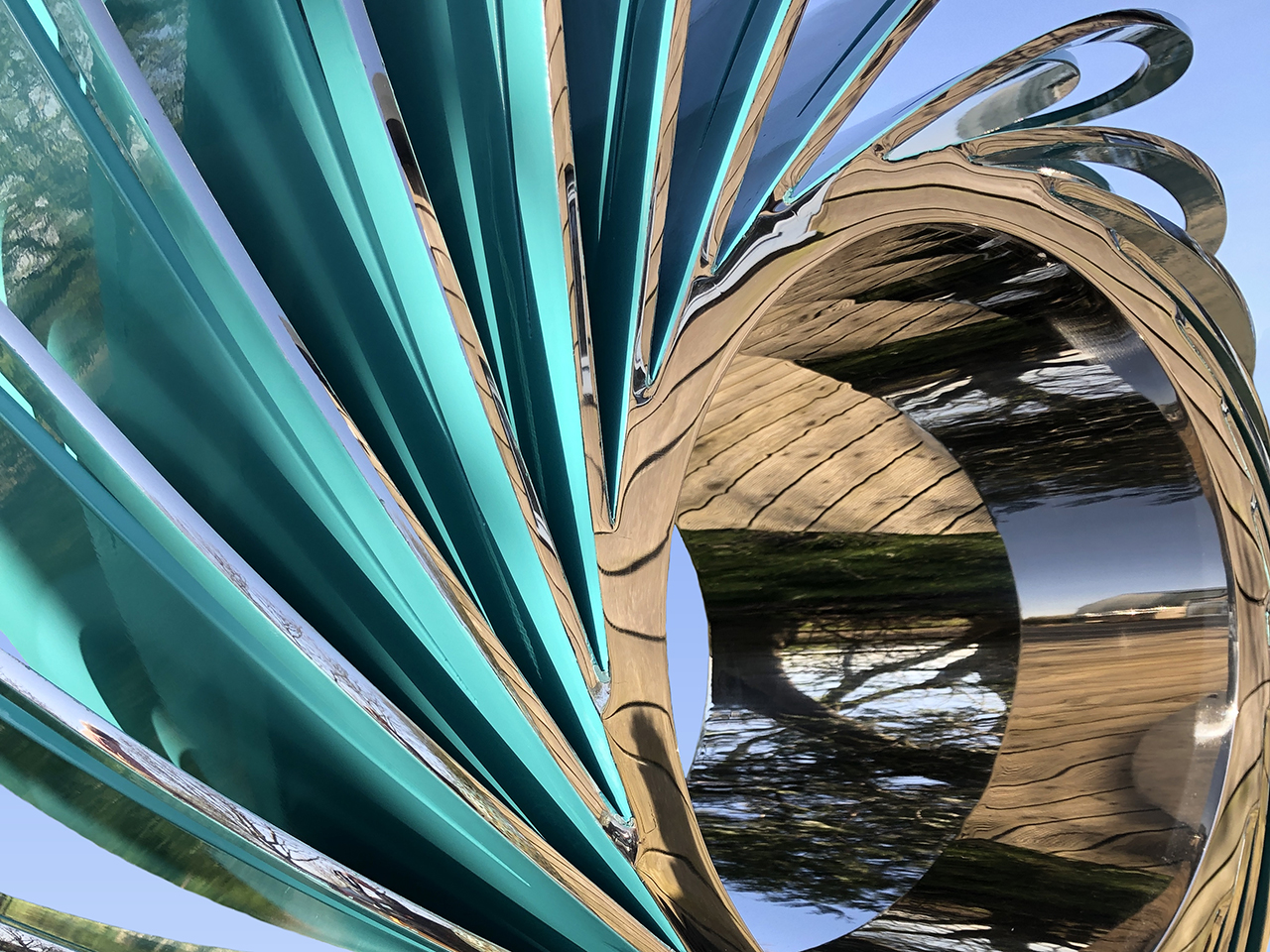 "Orbis" is made to commission, and the first version comes in a turquoise marine grade stainless steel. Measuring 1900mm high, 420mm deep and 900mm width, it is available in 316 stainless steel.
At first, it appears almost overpowering through his use of various tones, textures, voids, metal and mass, but look closer and you see elements of fragility and softness. Just like the unchartered constellations, there is a sense of unsettling magic.
Available in an almost unlimited colour palette, countless colour tones can be noticed in any variant due to the multiple layers of moving shadows when light hits the blades, creating a unique appearance from every angle.
Some of his public sculpture has made it to the Middle East and can be seen at locations such as Jeddah Airport.
See and purchase his work through www.davidharber.co.uk.