Blurring the lines between the past and the future, GUBI combines simple shapes with high-quality materials and innovative techniques. The Danish furniture, lighting and accessory brand is also very successful at relaunching designs from from the 1930s up to the '70s. A case in point: the basket collection by Joe Colombo (1930-1971). While this series dates back to the late 1960s, when manufacturer Pierantonio Bonacina first produced it, the look of the pieces is still relevant today. The reason for this lies in Colombo's futuristic approach.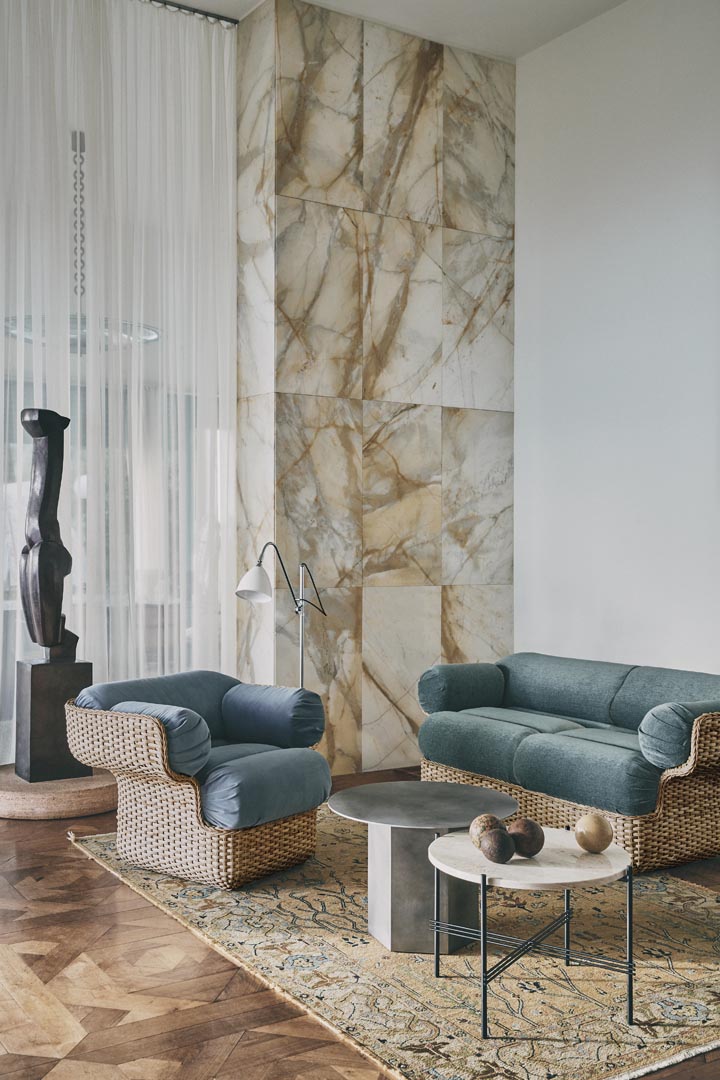 "The possibilities presented by the extraordinary development of audio-visual processes are enormous," the designer once said. "Distances will no longer have much importance; no longer will there be any justification for the 'megalopolis'… Furnishings will disappear… The habitat will be everywhere… Now, if the elements necessary to human existence could be planned with the sole requirements of manoeuvrability and flexibility, then we could create an inhabitable system that could be adapted to any situation in space and time."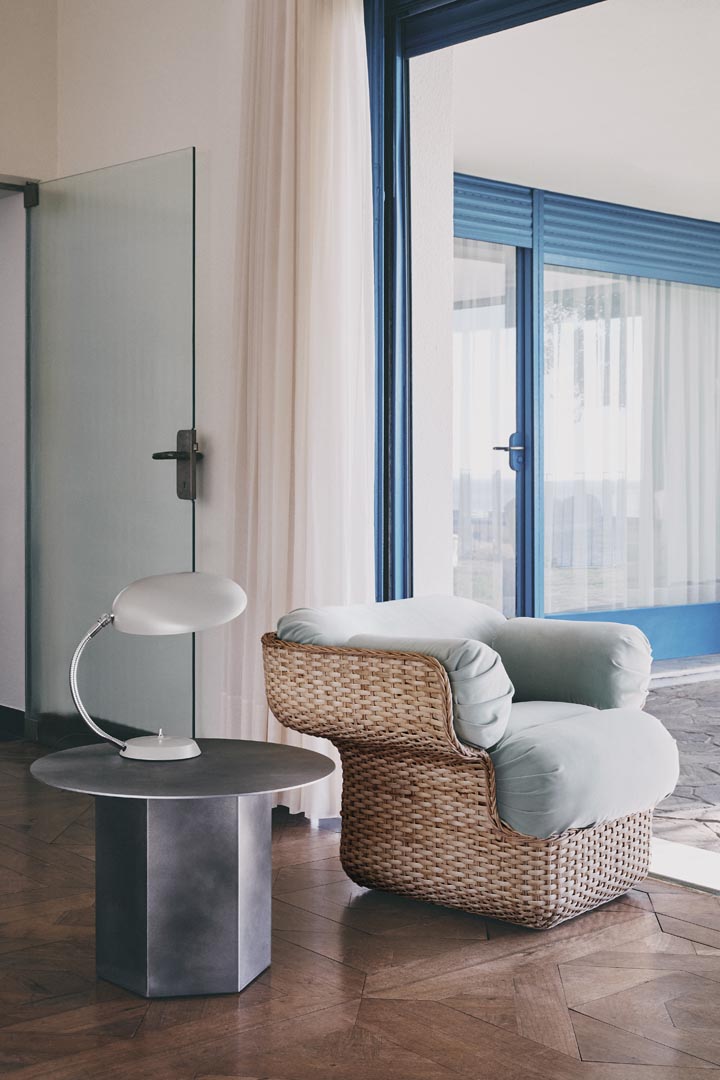 This passion for innovation is the common thread between all Colombo's creations, from the fibreglass Elda armchair (1963) to the first injection-moulded Universale chair (1965), made entirely from plastic, to the optic alarm clock (1970).
The basket collection is no exception. "It gives a new form to traditional materials, exploiting an innovative structure that had never before been used for such large and light products," says Ignazia Favata, Colombo's former assistant who is now director of Joe Colombo Studio. "It is really exciting to see it in production once again and to [have] Joe's work reaching new audiences through collaboration with GUBI."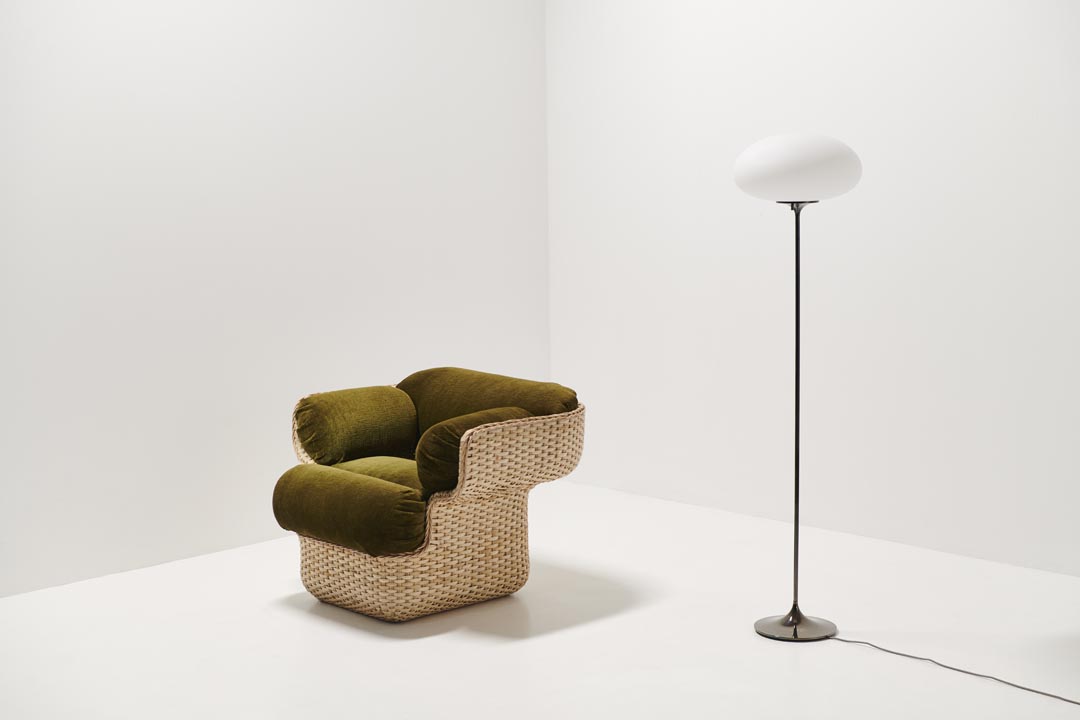 Using the original drawings from 1967 a the collection's starting point and with the name 'Basket' paying tribute to the classic hand-weaving technique used in rattan basketry, the newly relaunched collection features optimised proportions for today's contemporary era.
For the three-seater sofa, two-seater sofa and lounge chair, the inner fibreglass shell has been replaced by a more environmentally responsible steel skeleton, which is covered with a hand-woven rattan skin made from interlaced strips and oval stakes.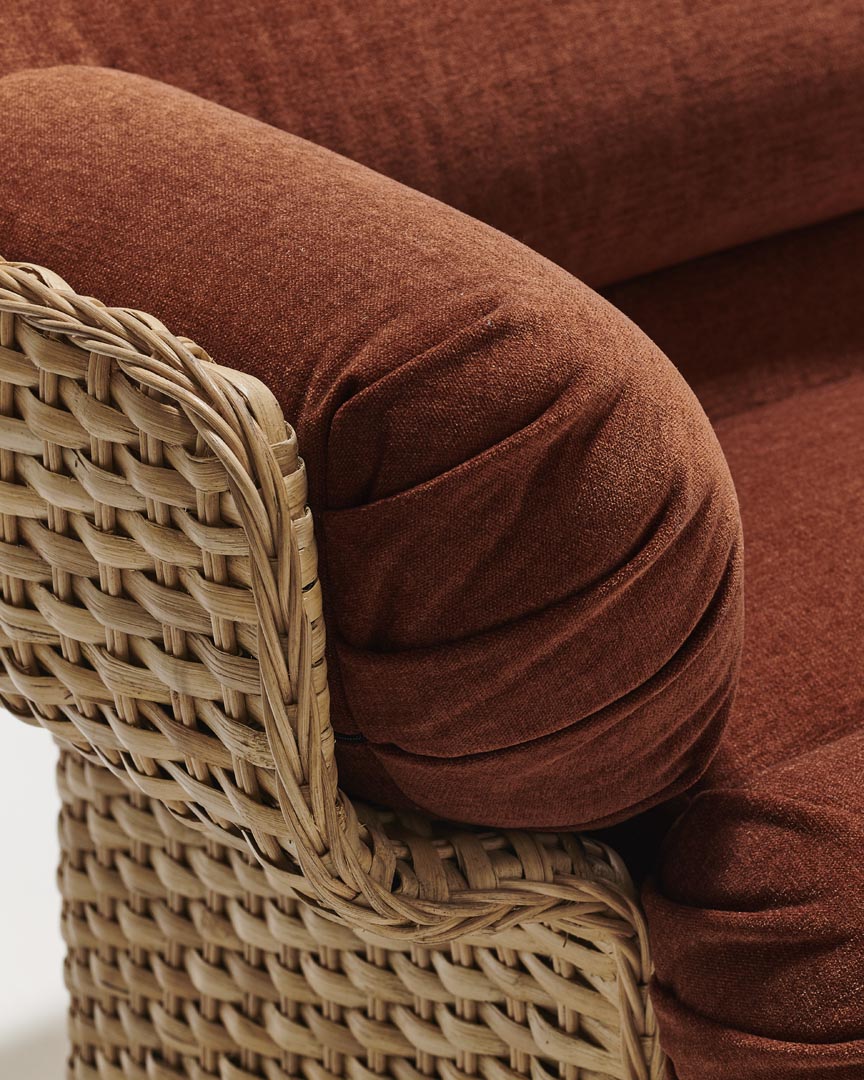 Exemplifying the perfect blend between artisanal and industrial techniques, the series honours Colombo's interest in material experimentation and functionality. Thanks to the frame fitted with rounded cushions on the seat and back – available both in indoor and outdoor fabrics – the two sofas and the lounge chair provide high comfort while reflecting organic lines, for an inviting feel.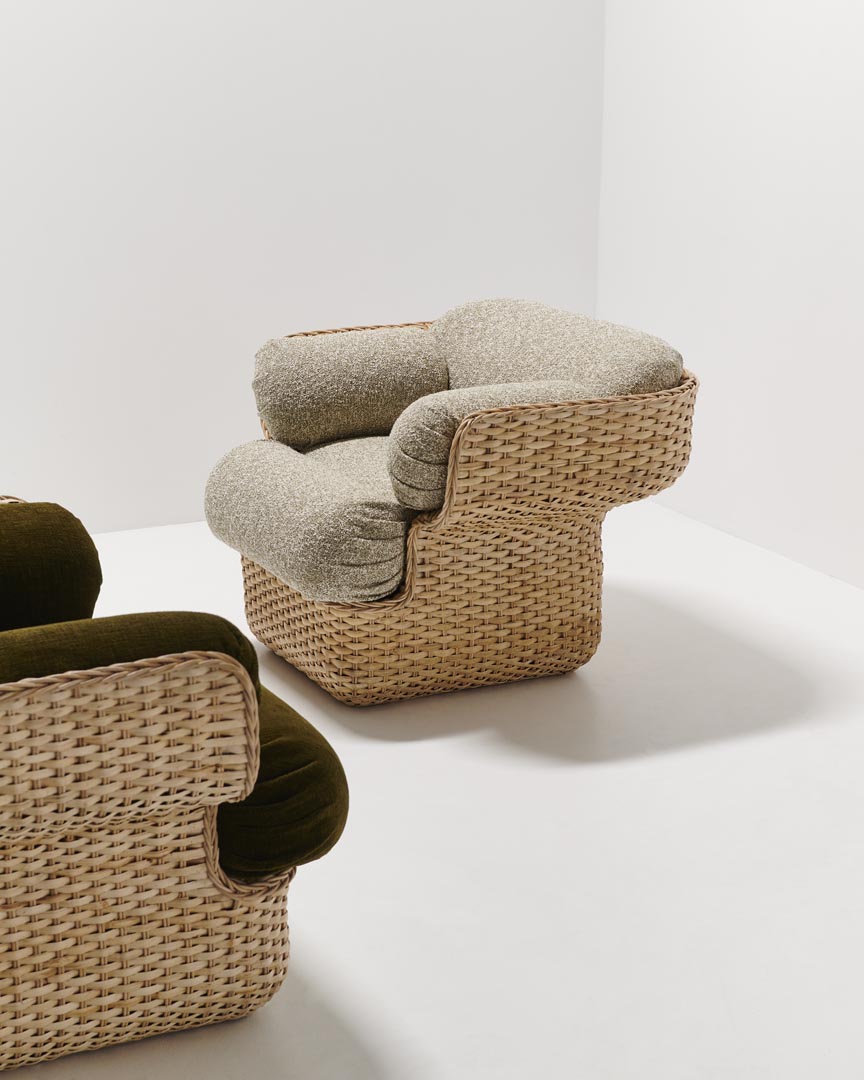 "It's a privilege and a thrill to be able to bring the basket collection back into production after so long and to revive Joe Colombo's extraordinary vision," says Marie Kristine Schmidt, chief marketing officer at GUBI. "Rattan is not a material commonly associated with his work and it's wonderful to be able to showcase the diversity of the output he achieved." In continuity with the past, this is, however, the start of a new chapter.
Images courtesy of GUBI