Curator François Leblanc Di Cicilia describes Cristián Mohaded as "an activist committed to [a] contemporary form of design." The Argentine artist and designer's 15-year career has displayed an unwavering commitment towards presenting a broader, more inclusive representation of what constitutes Argentine design, exploring diverse local cultures and social processes within the Latin American country, both rural and urban; and both ancient and recent.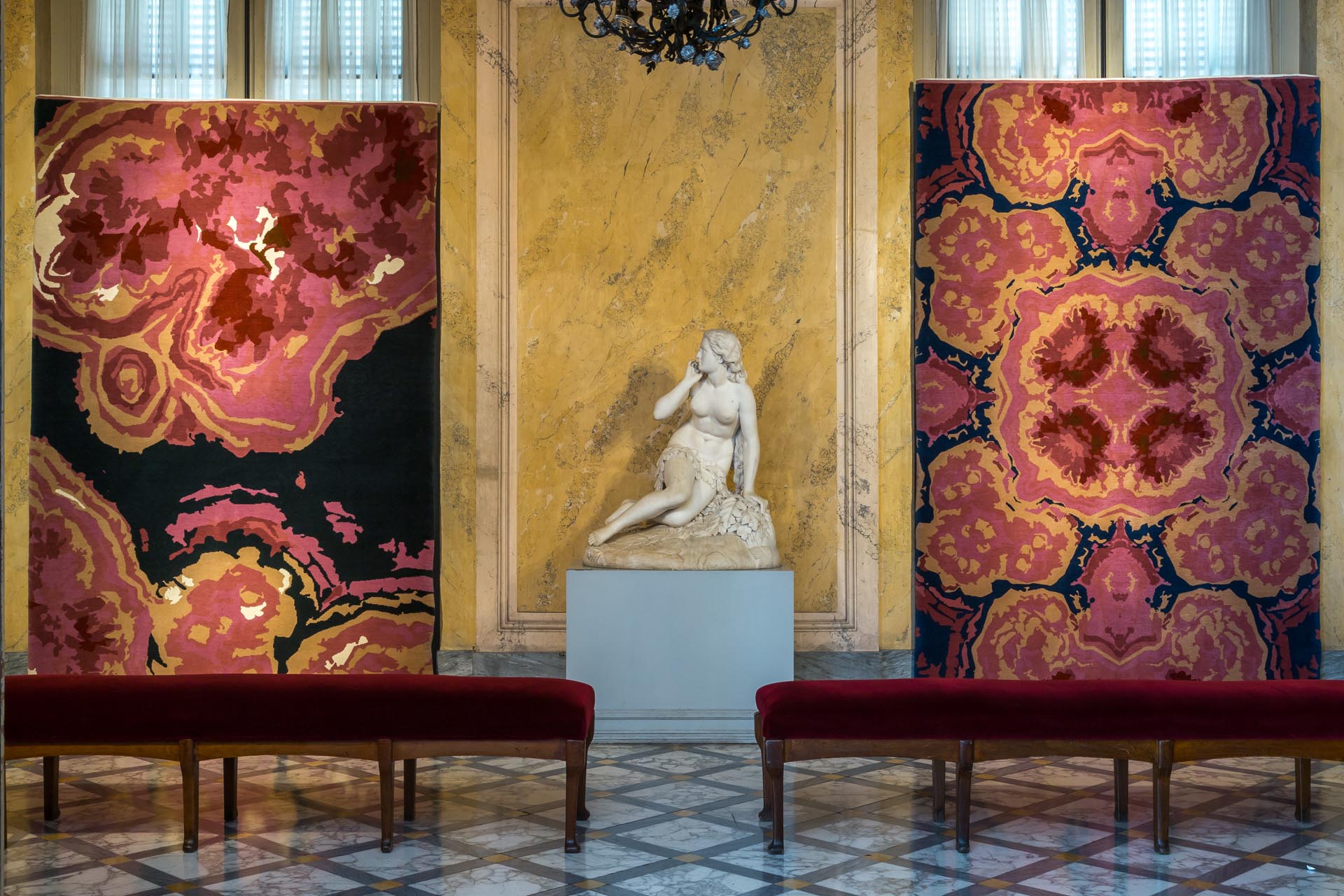 His first solo exhibition, Territorio Híbrido (Hybrid Territory), at the National Museum of Decorative Arts in Buenos Aires – showcasing more than 20 original pieces – poses a critical dialogue between contemporary design and its historical legacy. With the involvement of international curators, critics and gallerists, the impact and success of Territorio Híbrido moves outside its local perimeter and goes out to affirm the importance of Mohaded's work in the global arena.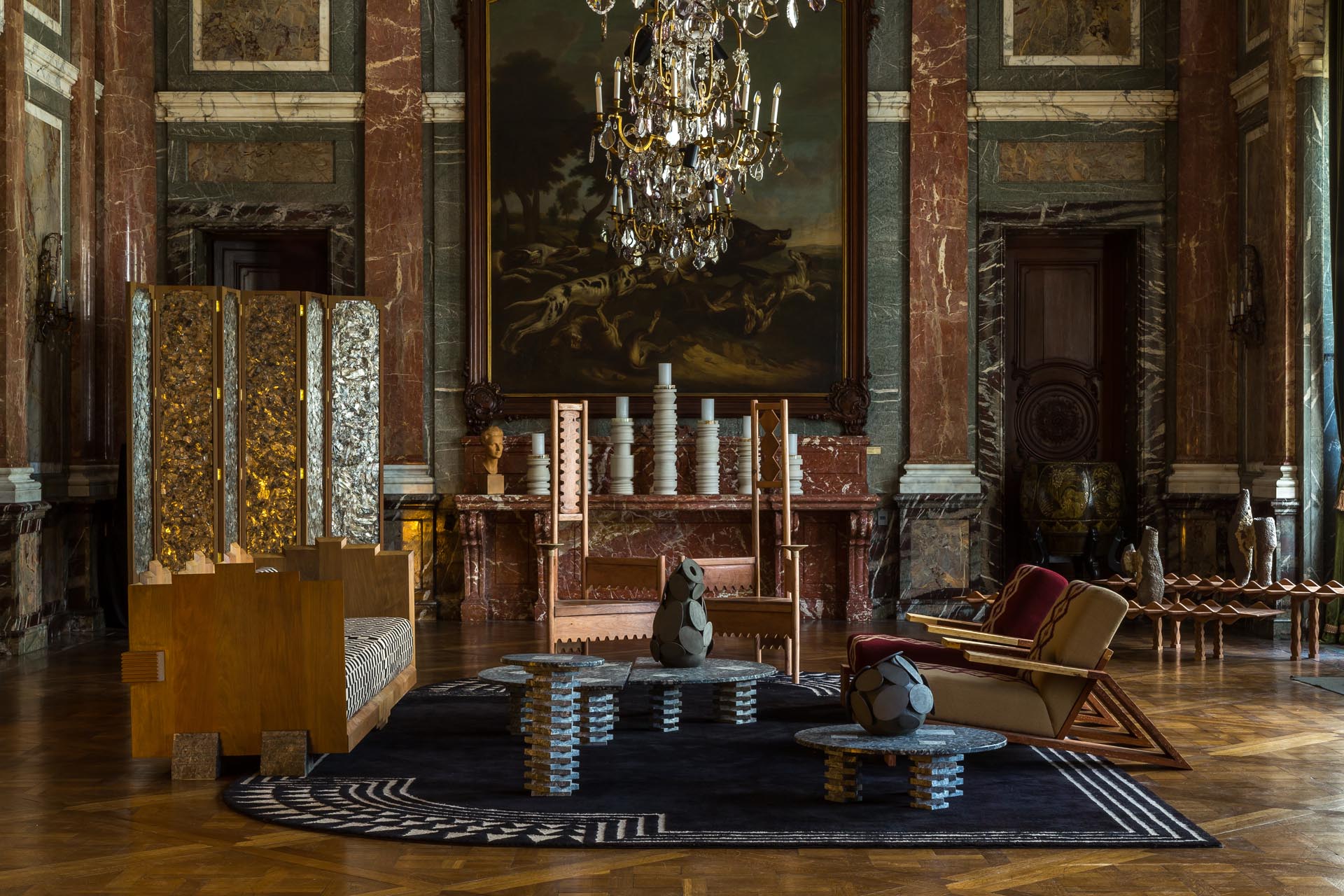 "My philosophy of design is strongly linked to context and culture and its relation to industry, economy, history, traditions, and obviously to its materials and processes. My work as an artist and designer is 'marked' by how a Latin American designer lives and explores design, which is very different (or so I think) to how a European designer does. My perspective of design is related to that world where design as a discipline has not yet been able to find a place of priority, as it [has already happened] in Europe or the USA," Mohaded shares.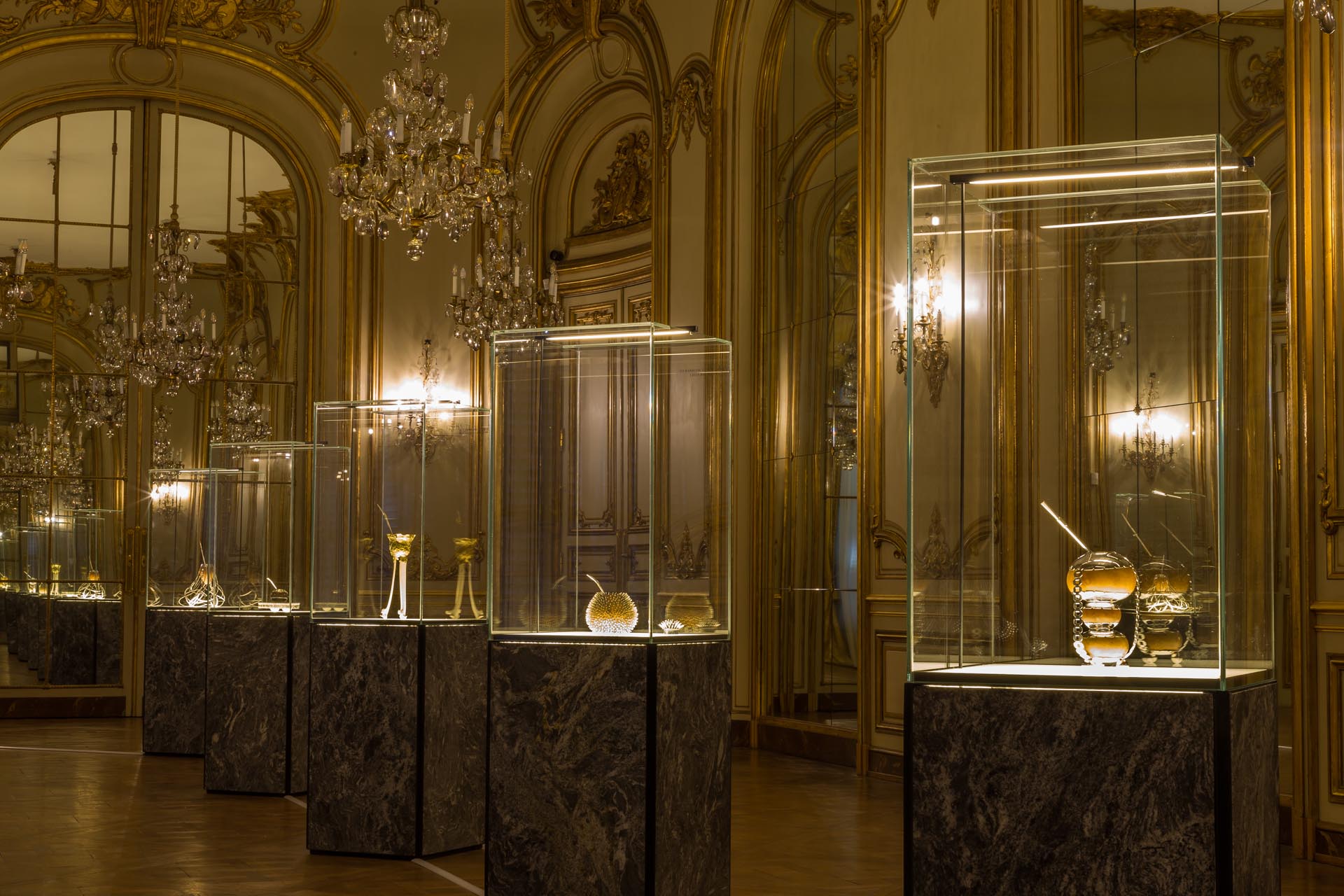 Presenting a new reading of Argentine design with a focus on eight different regions of the country – many of which have been excluded from design narratives, including the likes of his own province of Catamarca – the exhibition goes beyond a stereotypical image of Argentina and reveals a diverse identity of local cultures, techniques and materials that together constitute a national unit.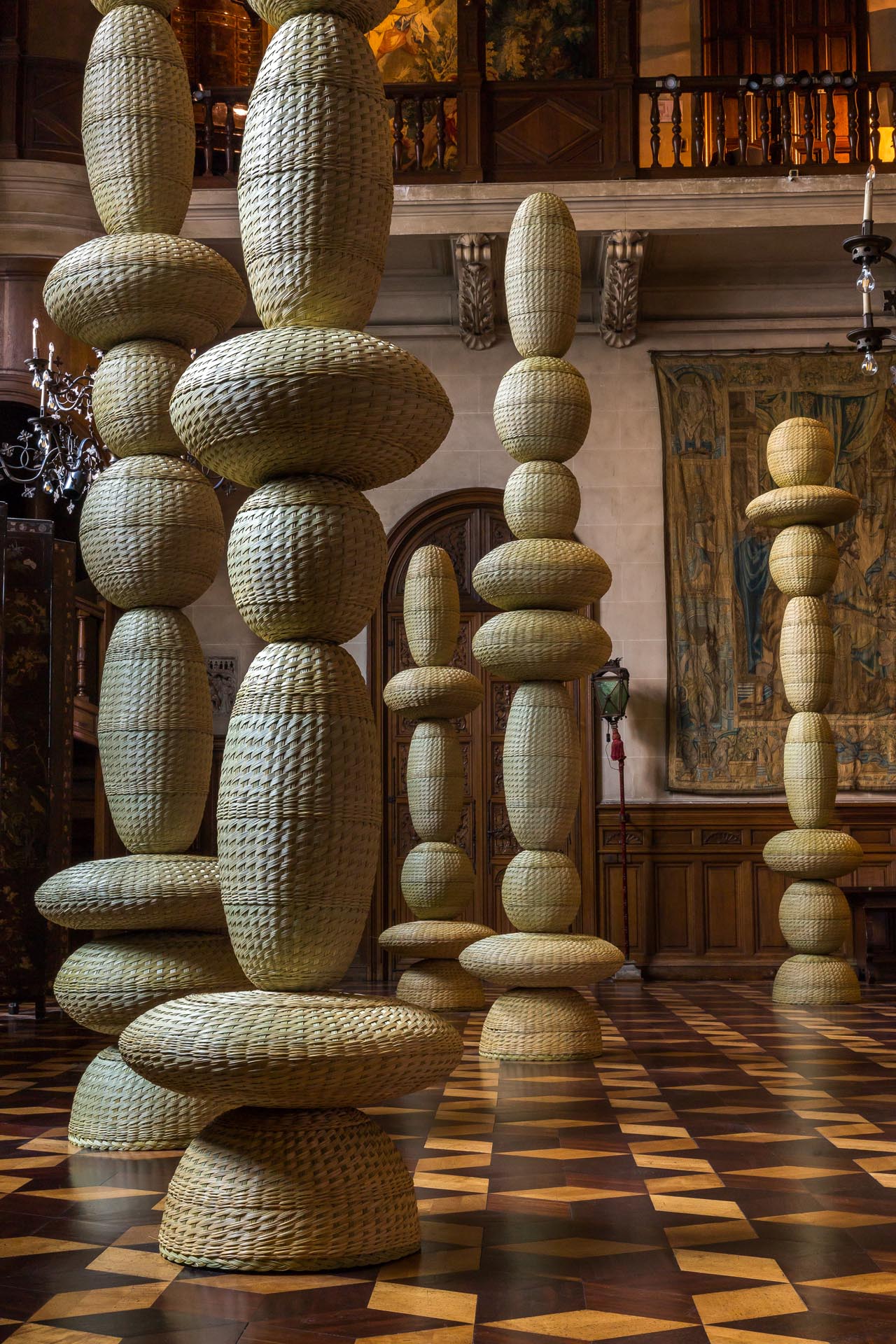 In the 20 months spent working on Territorio Híbrido, Mohaded covered more than 32,000 kilometres travelling throughout the provinces of Buenos Aires, Santa Fe, Córdoba, Catamarca, Santiago del Estero, Tucumán, Salta and Jujuy. Along his journey, Mohaded selected several techniques and materials to create new pieces: fabrics made by hand with loom, ropes made of raw cow skin and sown with fine colt pelt stitches, carpentry pieces made with native woods such as the missionary moor cedar or the fallen cardon cactus, basketwork made in Catamarca with simbol fibre, and minerals including mica, boreal granite and white onyx.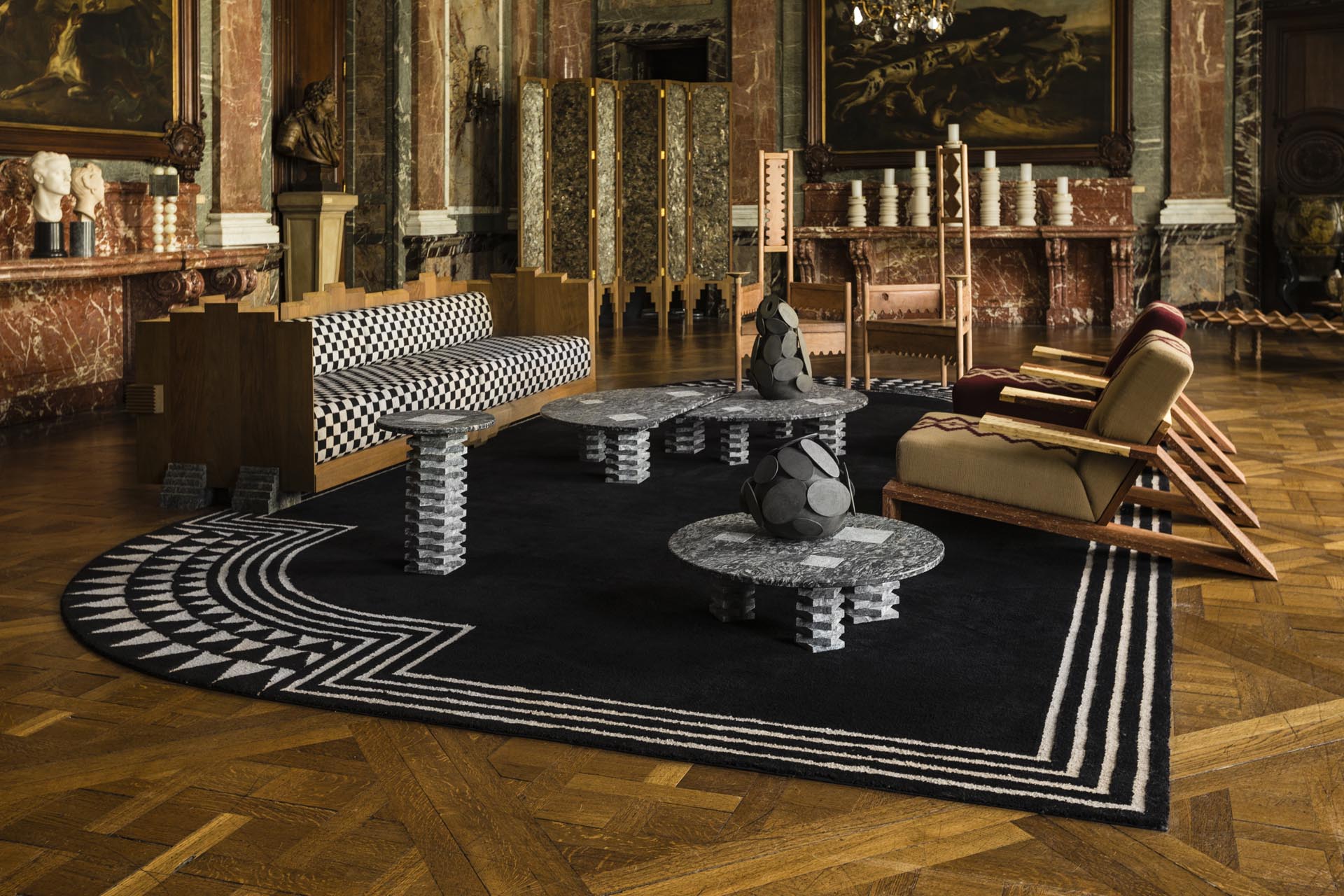 Through these materials and craft techniques, the designer showcases traditional bodies of knowledge and geopolitical differences alongside personal imaginations, experimentation and innovative design thinking.
"Each of the pieces [in the exhibition] tries to re-signify the manual process and the know-how of local artisans from small, almost anonymous towns, [who have until now remained] almost invisible, but [possess] [un]imaginable richness and stories, which I understand must be observed with great care. The design [world] must watch out for them. They cannot remain anonymous; I insist on this [in my work]," Mohaded tells identity.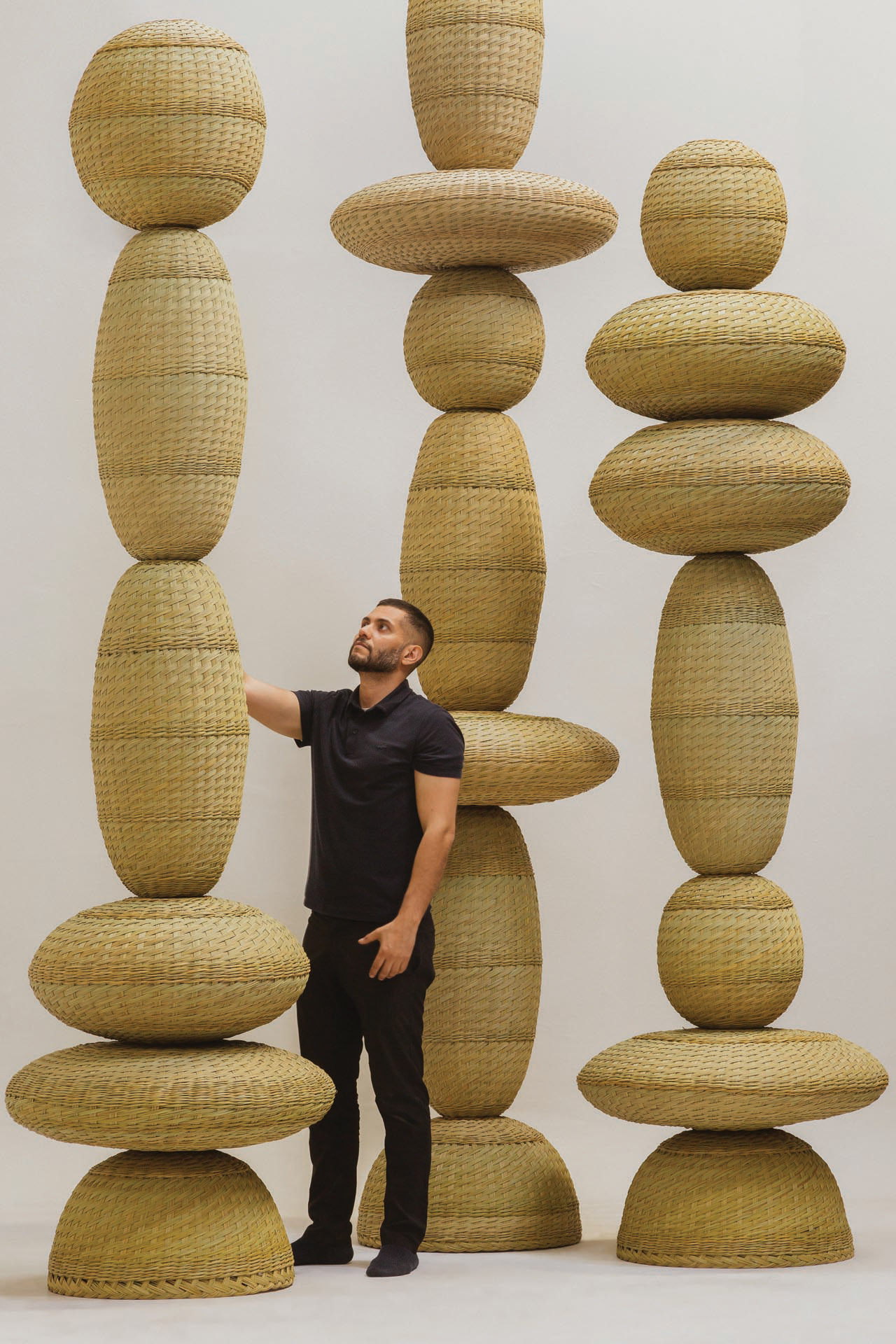 Occupying the entire level of the Errázuriz Palace inside the museum, the exhibition is divided into thematic modules, with each room featuring various site-specific works. Upon entering the building, one is faced with a monumental installation called Campo de Torres (Field of Towers) which rises up to 10 metres and is built using a traditional basketmaking technique from Mohaded's home province of Catamarca, enhancing one's senses of the arid valleys of the country's northern region.
"Through his Campo de Torres [installation], Mohaded has defined a uniquely crafted design language that encourages us to reflect on notions of value, identity, community and locality," says Sarah Myerscough, managing director of the Sarah Myerscough Gallery in London. "Within this visual lexicon, craft represents knowledge, tradition and technique, while design heralds innovation, ambition and development. This powerful combination underlines the author's belief that the creation of synergistic links within design has the power to enact meaningful cultural and practical change within society."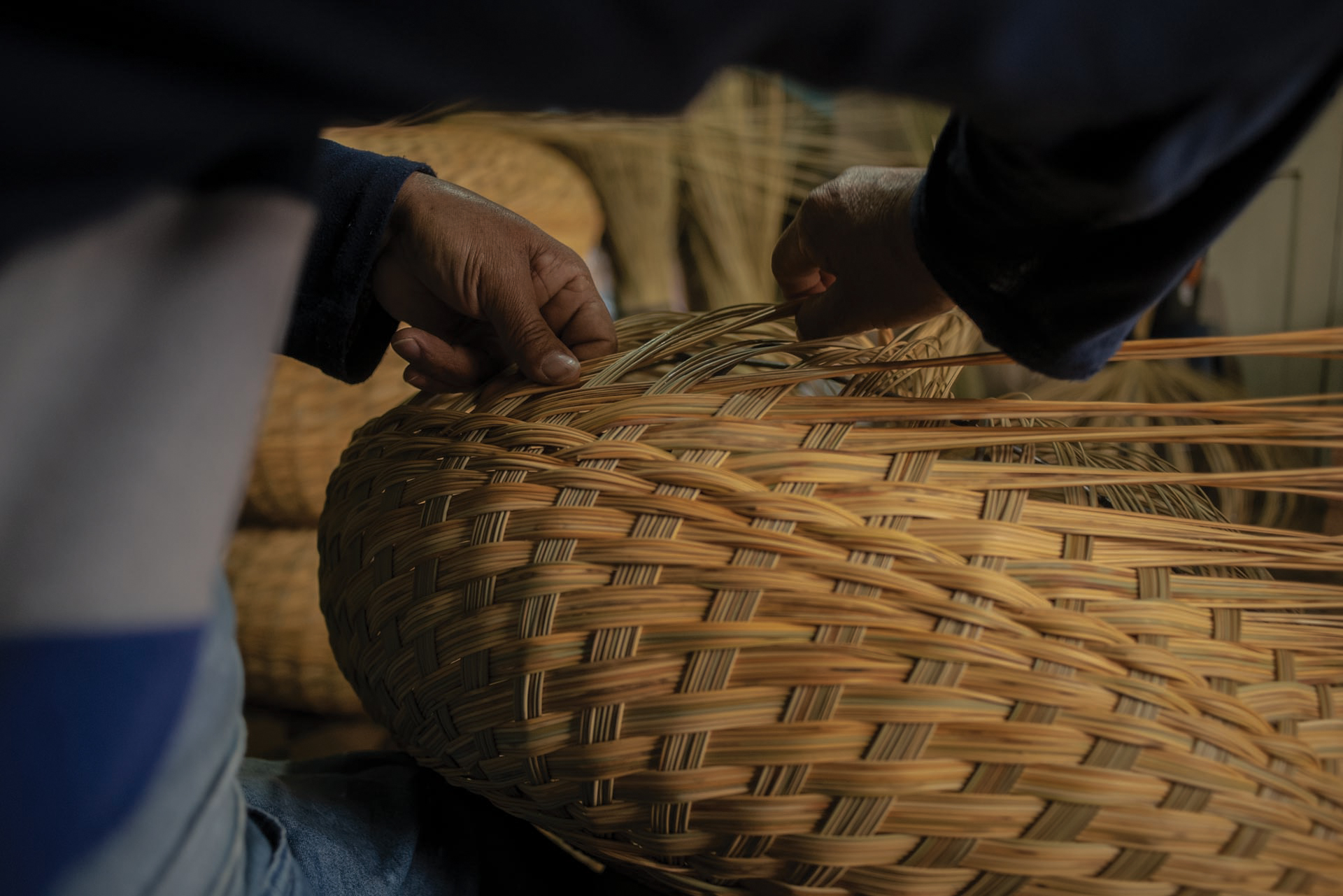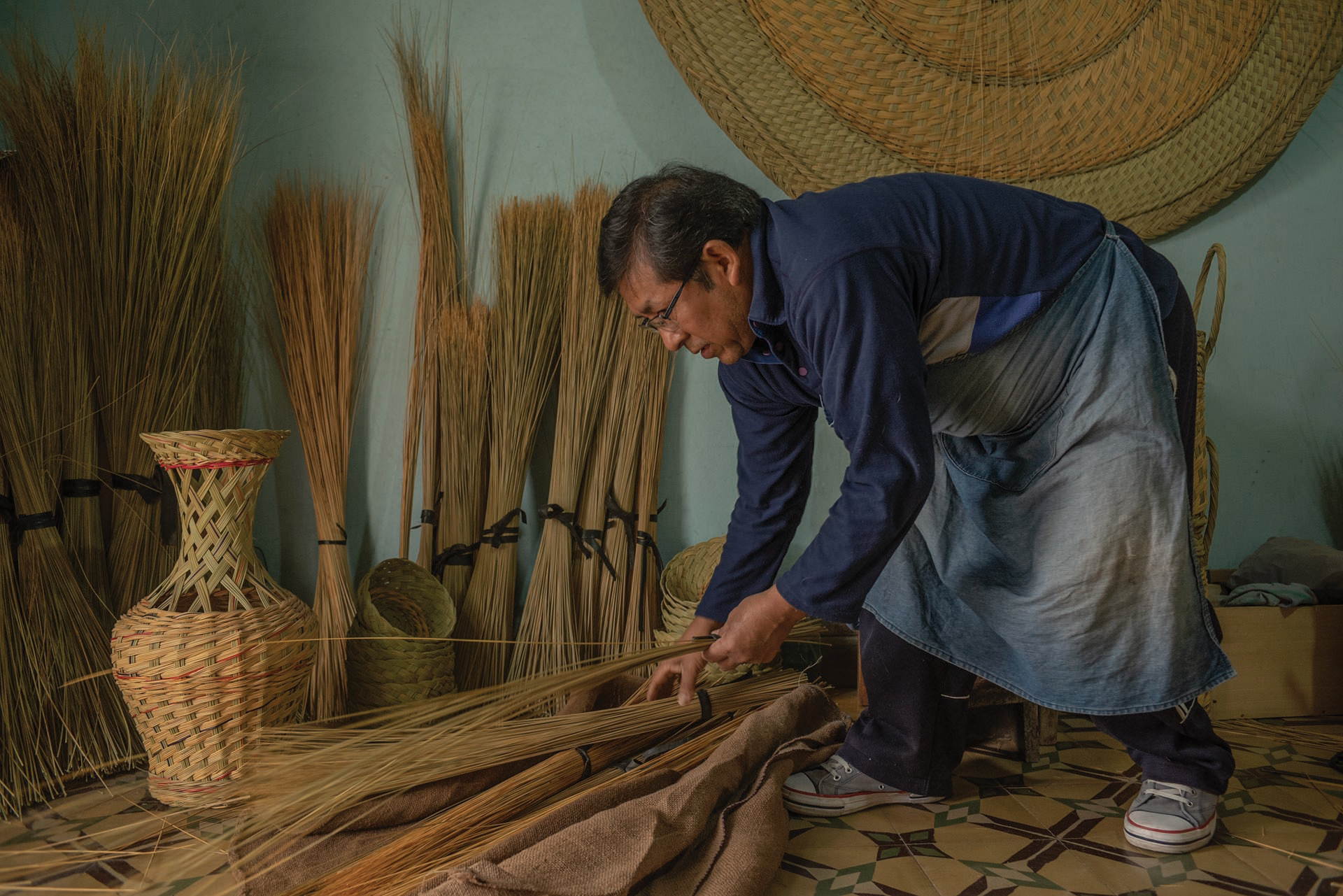 The sculptural pieces were conceived and crafted by Argentine artisan Lorenzo Reyes, with whom Mohaded has collaborated for more than ten years, honing a shared vision while simultaneously supporting and preserving historic knitting skills from their native land by re-evaluating the techniques that have been passed down for generations.
"We share the same motivations, the same concerns and we are both extremely curious; I think that unites us," Mohaded says of his relationship with Reyes. "I simply admire his work and I have grown a lot listening to his stories, his forms of artistic expression, and this is what motivates me and makes me think that I am on the right path; that design can be that connecting tool between two worlds."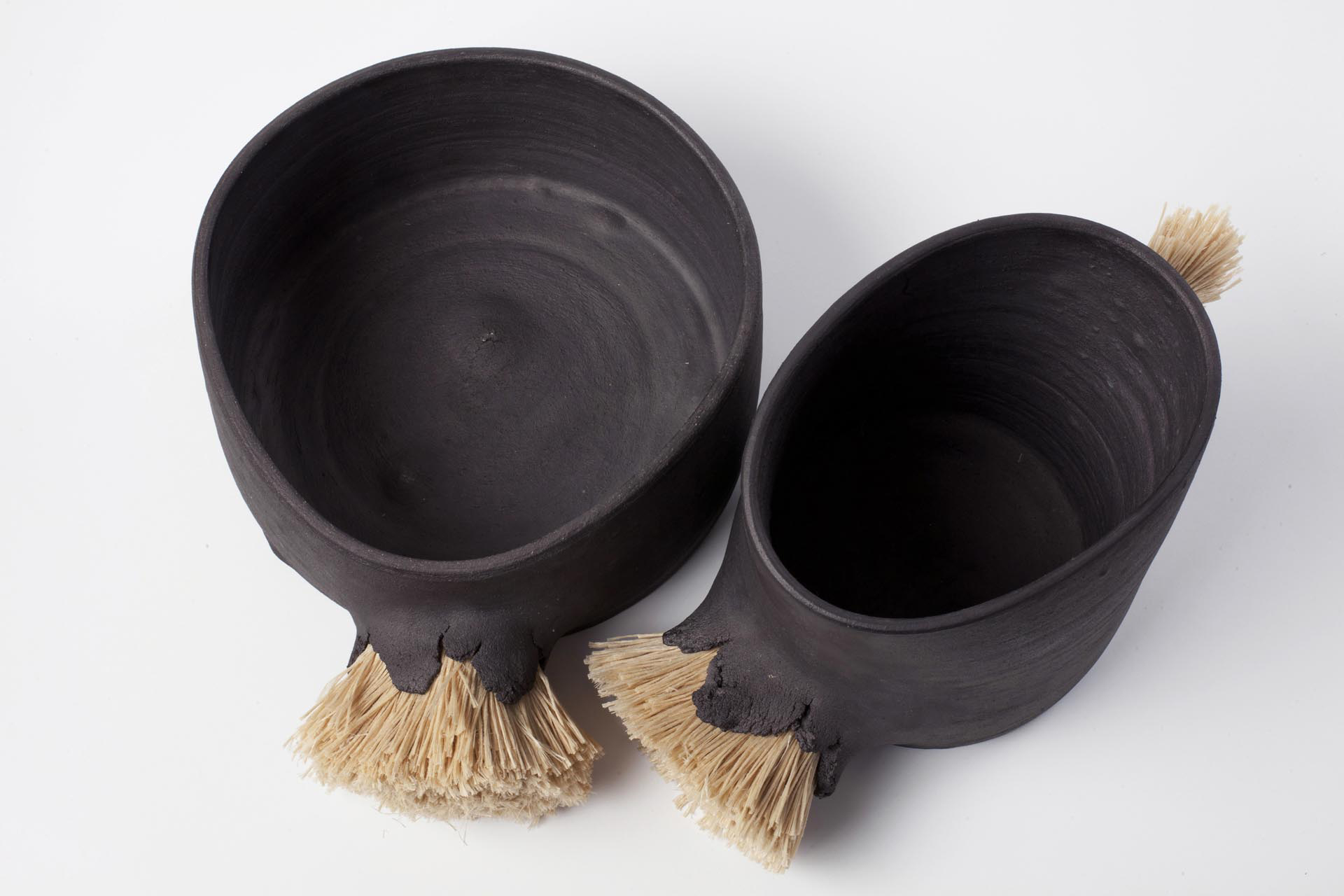 In other parts of the exhibition, Mohaded reinterprets decoration through a vast collection of furniture, objects, fabrics and lamps in a hybrid of styles and forms, revealing the joint work of craftspeople and creators from different parts of the country.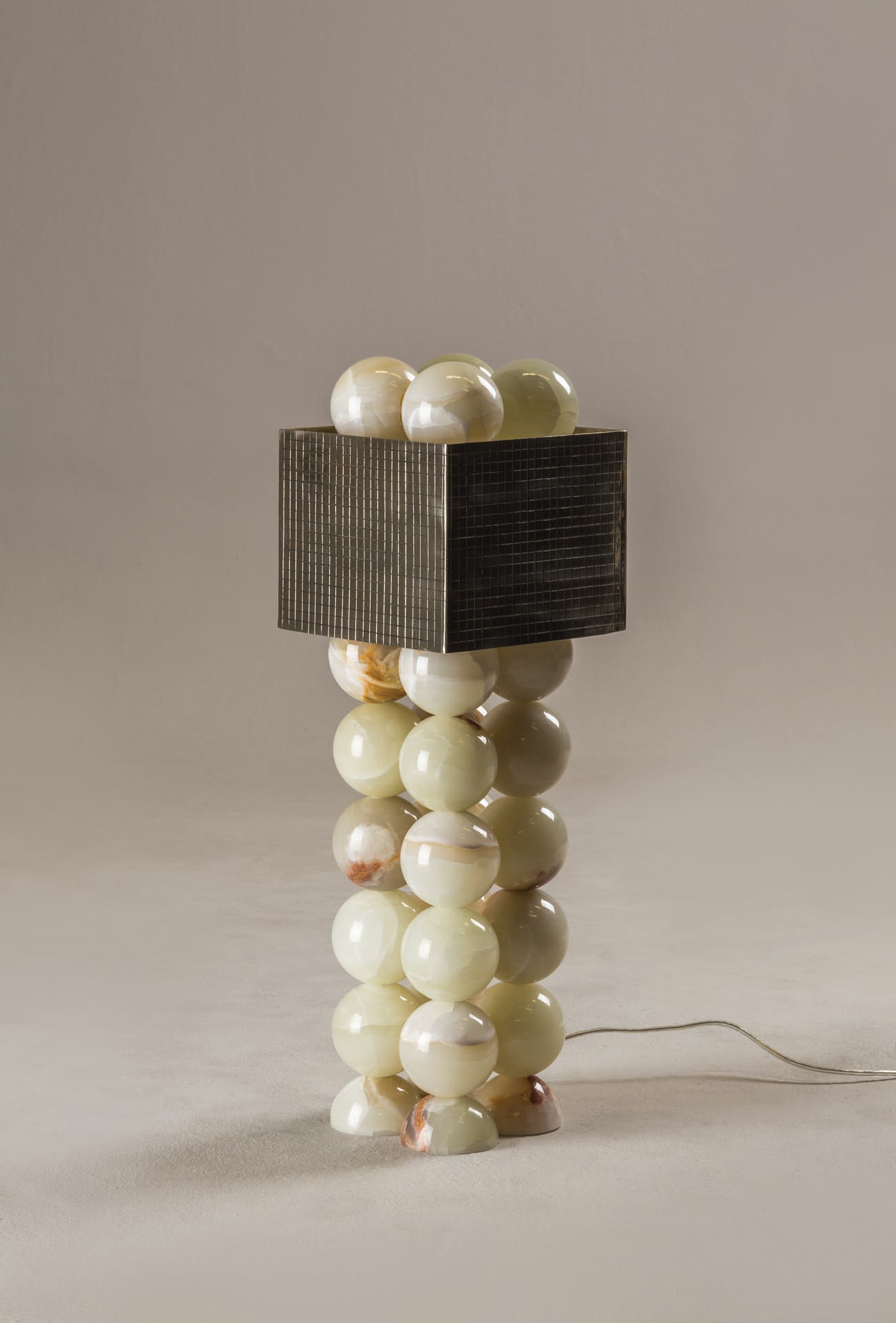 Territorio Híbrido also features works by other artists and designers who, under the direction of Mohaded, have reinvented mate gourds as a fundamental element of South American culture, including the likes of Fernando and Humberto Campana, Pablo Reinoso, Marina Molinelli Wells and Celina Saubidet, and Roberto Sironi.
"They are people whose work, vision and perspective I admire," Mohaded says. "This 'encounter' is the expression of a dialogue between them and the artisans, between art and craft, between different origins and stories. They are the voices that amplify the idea of a new way of doing and thinking about design."