The concept of the 'home office' has garnered popularity since the start of the pandemic and for many, even post-pandemic, the trend has remained and more flexible working hours now define one's daily productivity. As a result, office furniture, accessories and lighting objects for the home are more popular than ever before. Here, we select pieces from designers and brands that will add a sense of style and comfort to any working space 
---
A bold statement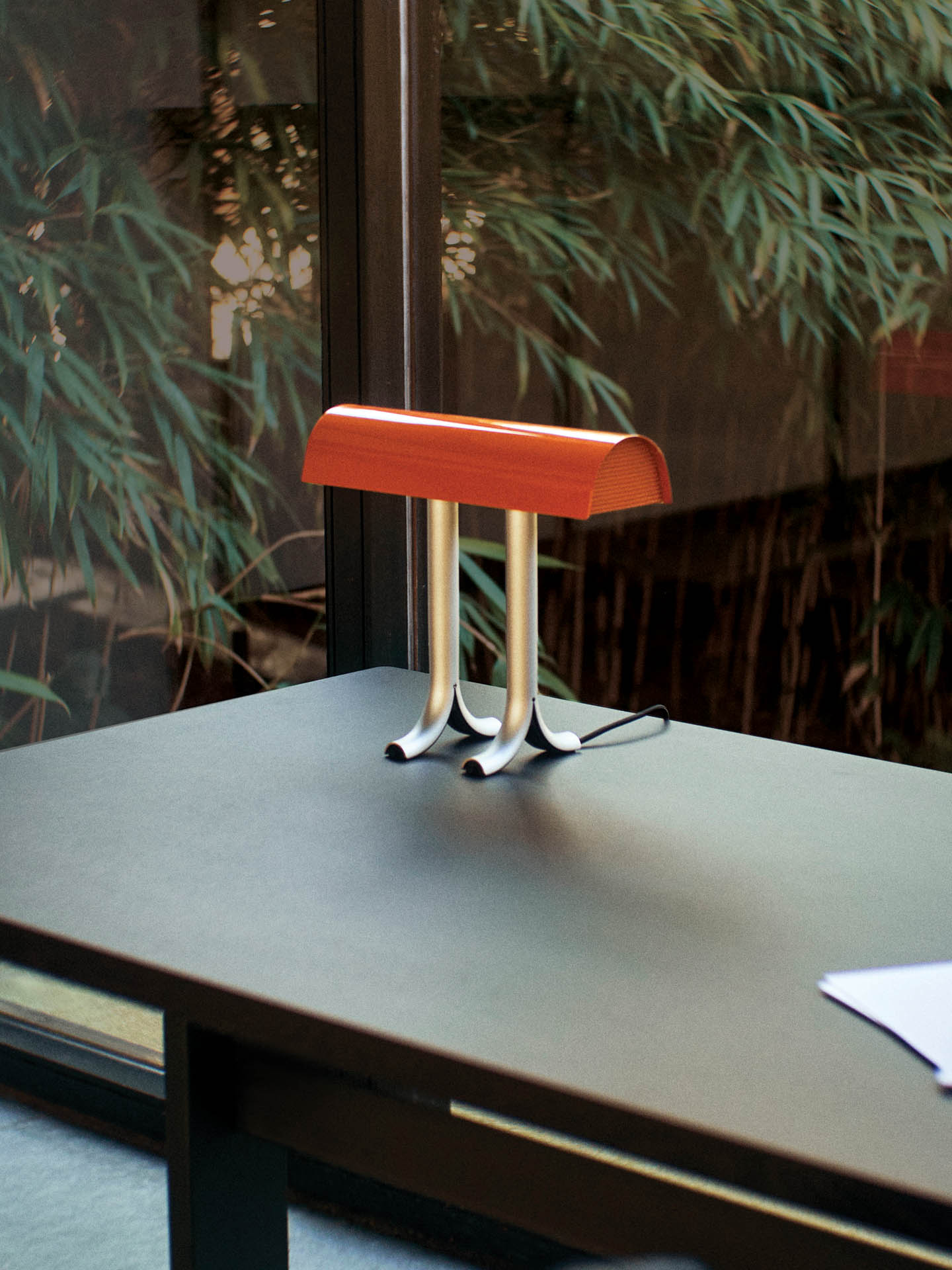 Inspired by the curves and forms of the Barbican in central London, British designer Sam Weller's Anagram lamp for HAY has a strong personality and robust construction, mirroring the qualities of the building's architectural design. Its generously curved, glossy shade also echoes the architecture and sits atop two split anodised aluminium legs. The lamp is both nostalgic and functional, and showcases Weller's experiments in juxtaposing perforated and sheet steel, which create different lighting effects. Its bold presence and ambient downlight make it a perfect desktop lamp. 
Radical thinking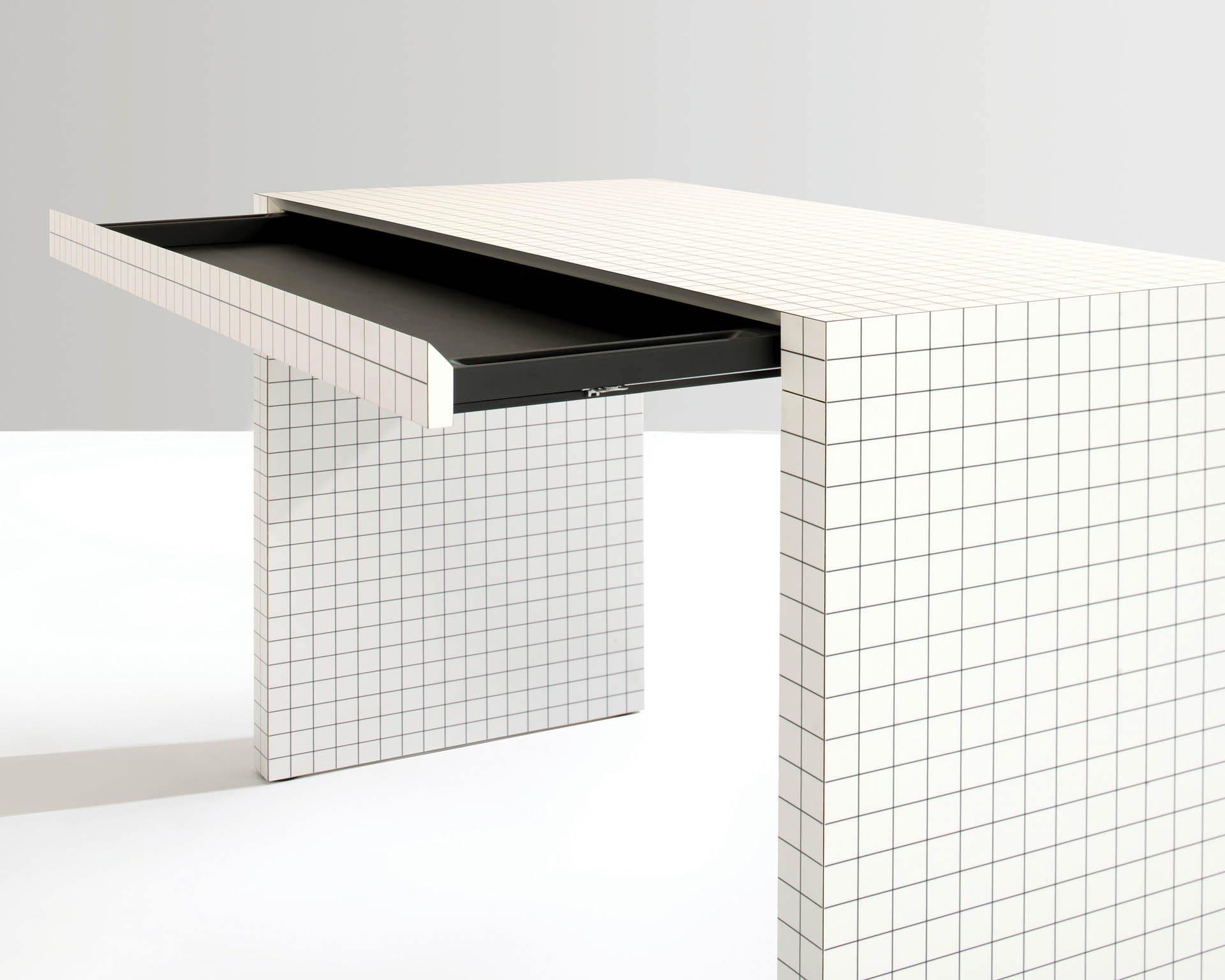 For those who lean towards more daring designs, Zanotta's newly launched Quaderna desk has just the right amount of character to offset any workspace. Recognised as the manifesto-collection of 'radical design' by Superstudio group (who designed the series between 1969 and 1972), the iconic collection was famed for its regular geometric shapes covered with chequered white laminate, creating an understated yet distinguishable mesh-like texture. This year, the brand launched new pieces in the collection, including a desk, as part of its 50-year anniversary. The desk's rectangular top is supported by two side panels that form a bridge-like structure, while the top is reinforced with aluminium bars for stability and flatness. It also features a concealed rectangular drawer that occupies the full width of the desk, providing discreet storage space. 
Classics never die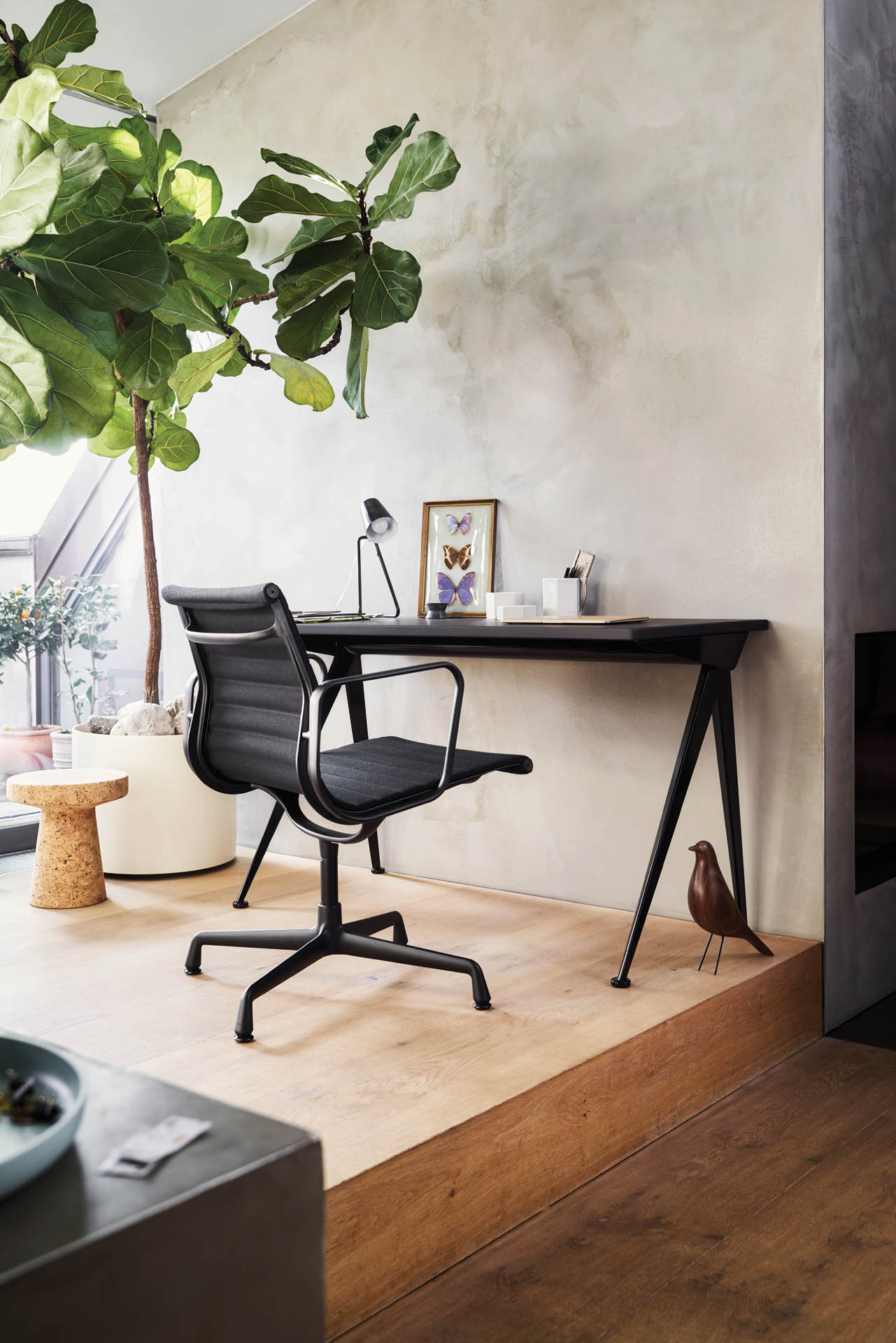 First conceived and developed by Charles and Ray Eames in 1958 for the private residence of an art collector in Colombus, Indiana – and manufactured by Vitra – the Aluminium chair is one of the great furniture designs of the twentieth century and graces many homes, offices and public spaces worldwide. Departing from the principle of the seat shell, the designers instead stretched a panel of fabric between two aluminium sides to create a tight but elastic seat that delivers the height of comfort. The chair adapts to the body of the sitter – perfect for those working long hours. Its wide range of models also makes it ideal for a variety of interior styles, with finishings including a range of aluminium bases such as polished, chrome-plated or black powder-coated, as well as a large selection of colours and upholstery. 
Feeling romantic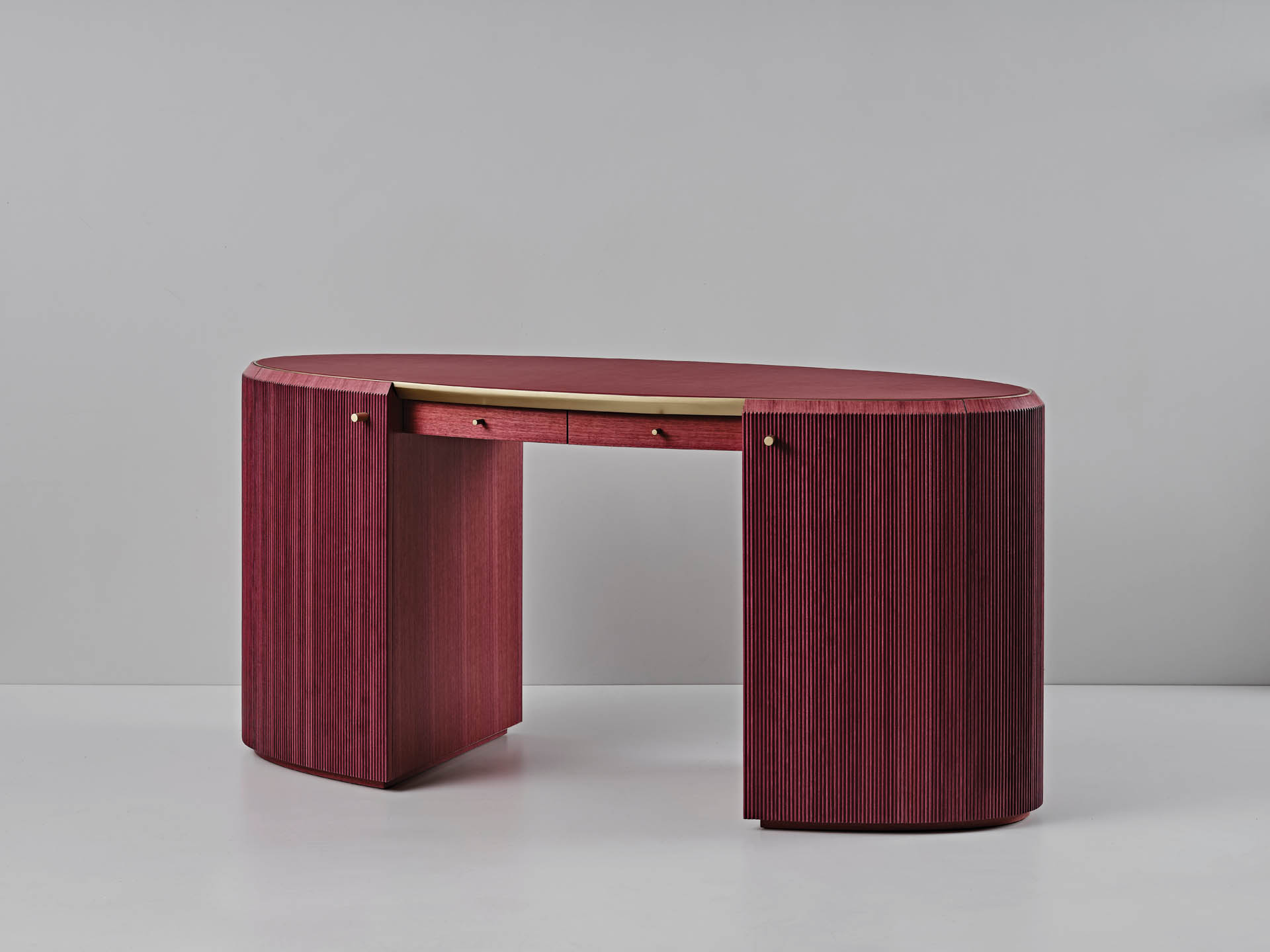 Much like all of David/Nicolas' designs, the Romancier desk for Carpenter's Workshop Gallery has been exquisitely designed down to thelast detail, and features an oval purple leather top, satinated brass hardware and ridged curved legs in Amaranto wood that double as storage cabinets. It combines the functionality of a home office desk through its considered proportions, discreet drawers and spacious cupboards on each side, while remaining eccentric in its elegance. The desk is available in a limited edition of eight pieces, and forms part of a wide collection of objects for the gallery. 
Democratic design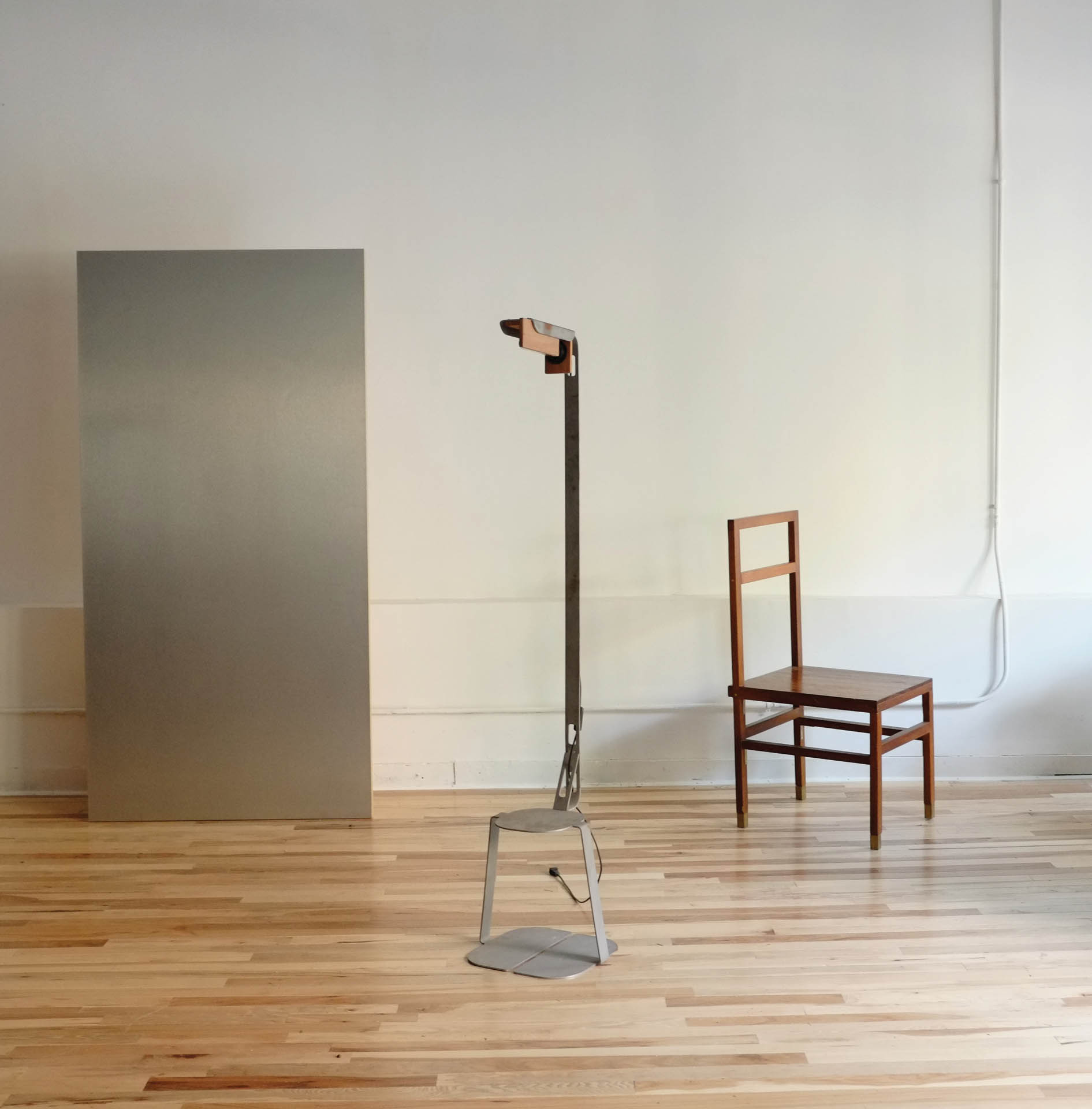 A Millennial and Gen-Z favourite designed by Nifemi Marcus-Bello, founder of Lagos-based nmbello studio, the Selah lamp is an example of democratic design that allows the user to dictate its functionality, instead of the other way around. Whether used as a lamp, a bookshelf or a stool, its multi-functional nature makes it a useful and aesthetically-pleasing addition to any interior – especially within a work environment. Selah is made from steel and reclaimed mahogany, and the designer was inspired by the manufacturing possibilities in Lagos, Nigeria, when he discovered a factory that produces metal castings for electrical power generators which are popular in the country. Due to a lack of full-time electricity, many residents use generators as a back-up supply. In this spirit, Selah's defining character lies in its many functional possibilities. 
The great divide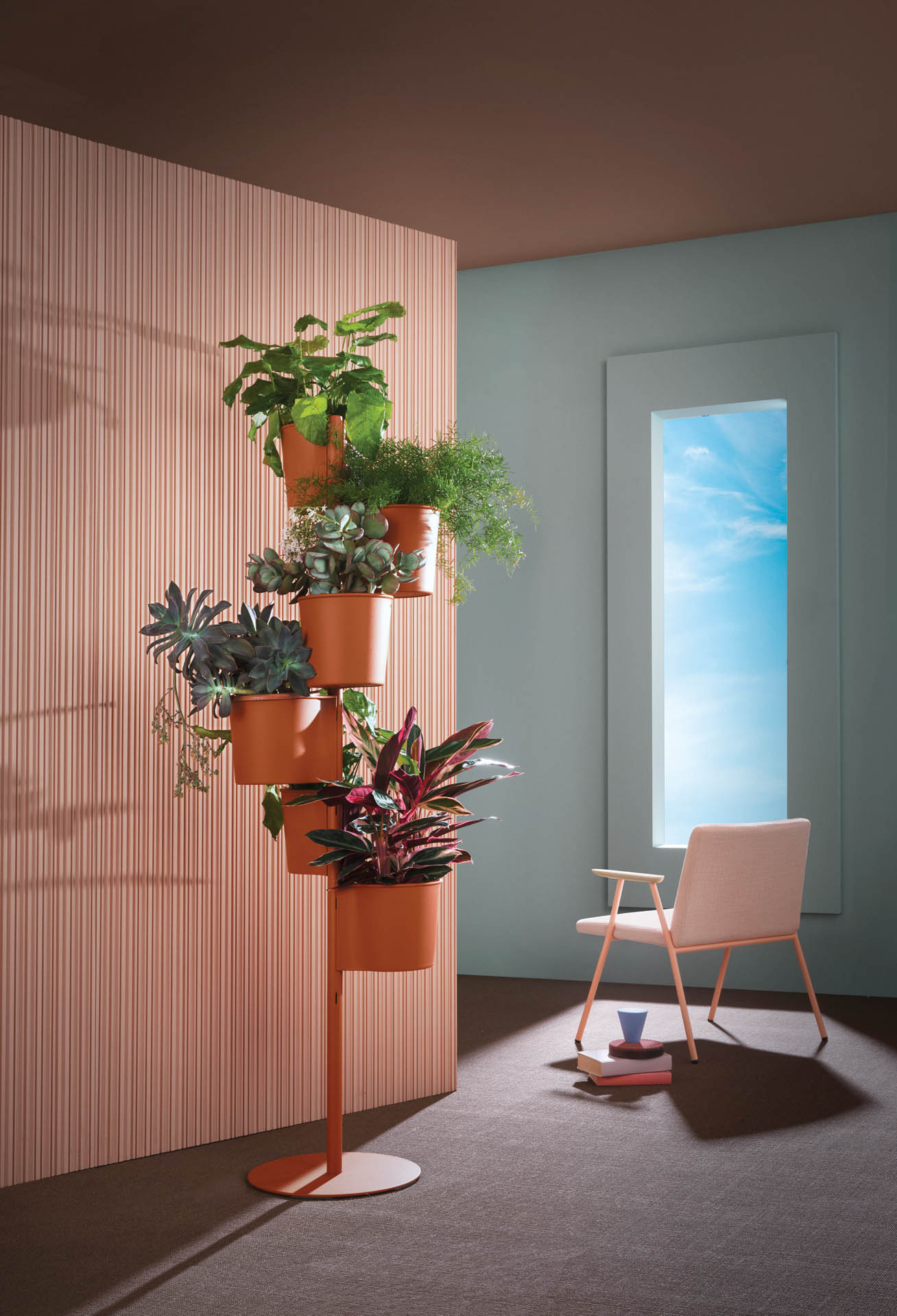 Everyone's home office is different: some may have a dedicated room; others, a dedicated space. And while a desk is perhaps the most important component to a home office, accessories that amplify the functionality of the space are always a plus. Pedrali's Hevea partition, designed by Victoria Azadinho Bocconi, does just that. It is a versatile furnishing element that creates green walls and layouts for any kind of workspace. The pot-holders are shaped from brass and easily attach to a steel frame, either in a configuration or as a single column. The partition elements fasten mechanically and are therefore easy to separate and clean. Who doesn't love a bit of biophilic design?