If walls could talk, those in this 1894 Romanesque Revival-style house would have many stories to tell. Even with its cracked and stained ceilings, mildew and unsalvageable wainscoting and floors, interior designer Cari Giannoulias – founder of Cari Giannoulias Design – was immediately convinced to take on the project. "It was love at first sight; the house was magnificent," she remembers. "As we walked through the rooms with the homeowners [Tyler, who co-owns a steel company with his family in the area, and Conor, who is an artist], you relived the history that occurred here. It was clear that this house needed to come alive again – to be able to share its [past] but also [to] create new memories."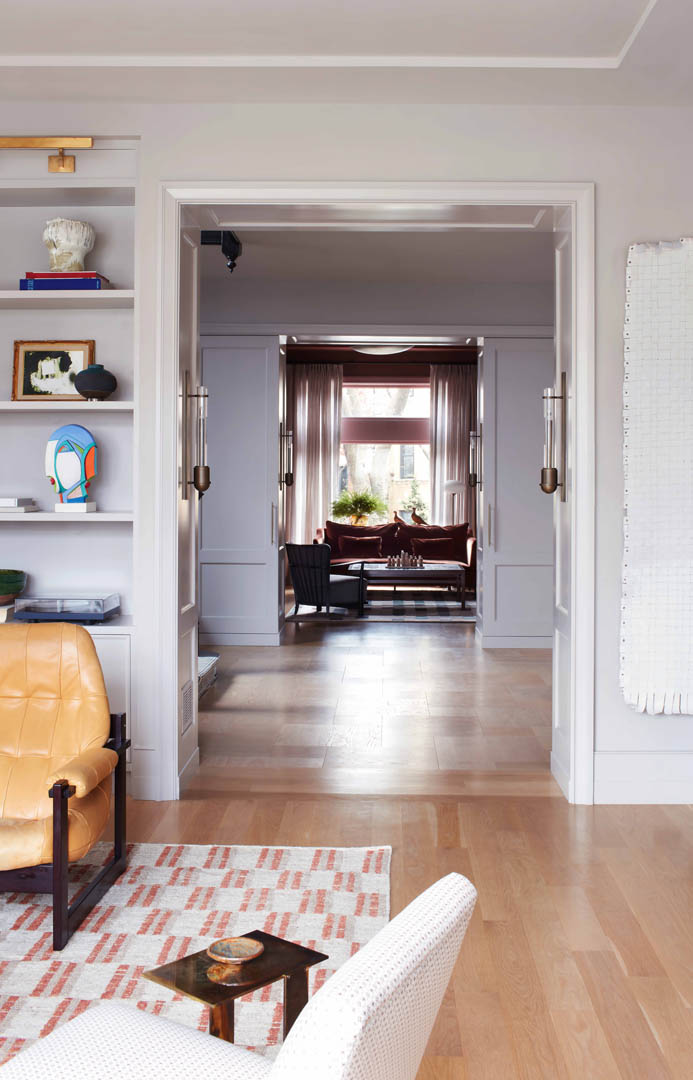 Before falling into the hands of the couple, the almost 700-square-metre, three-storey Chicago house was first built for Paul J. Benson, a successful entrepreneur of German and Scandinavian heritage. After Benson, Agnes Nering took over the home, running a school there for singing and dancing until her death in 1922. Later, during the Prohibition Era, the house offered a place for people to smuggle in liquor through the basement.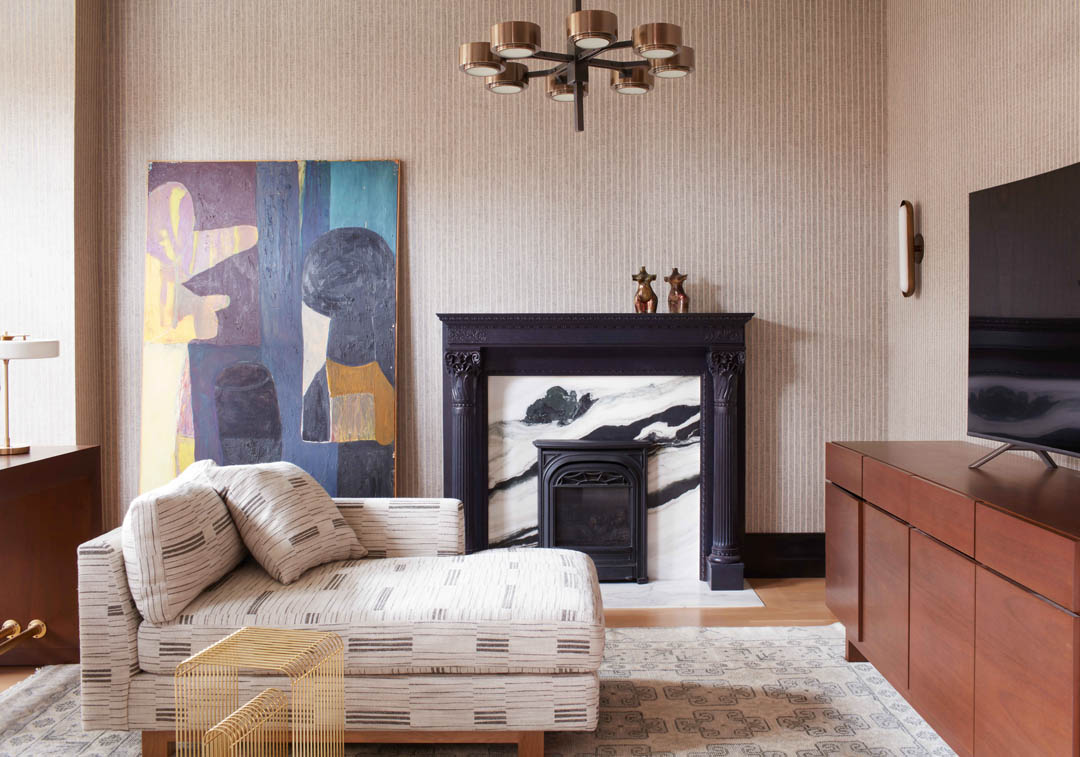 Accessed from an eight-step stone staircase, with a shallow porch located behind an arched opening, the property needed a complete makeover, which was made possible with the help of the architects of En Masse (formerly Mike Shively Architecture). "I had worked with them on my current home and thought they were great at problem-solving, which this house needed," says Giannoulias. "They also shared the same passion for keeping the home's historical relevance while bringing it into modern times. We all worked together – thinking and reimagining every interior architectural detail that went into the home."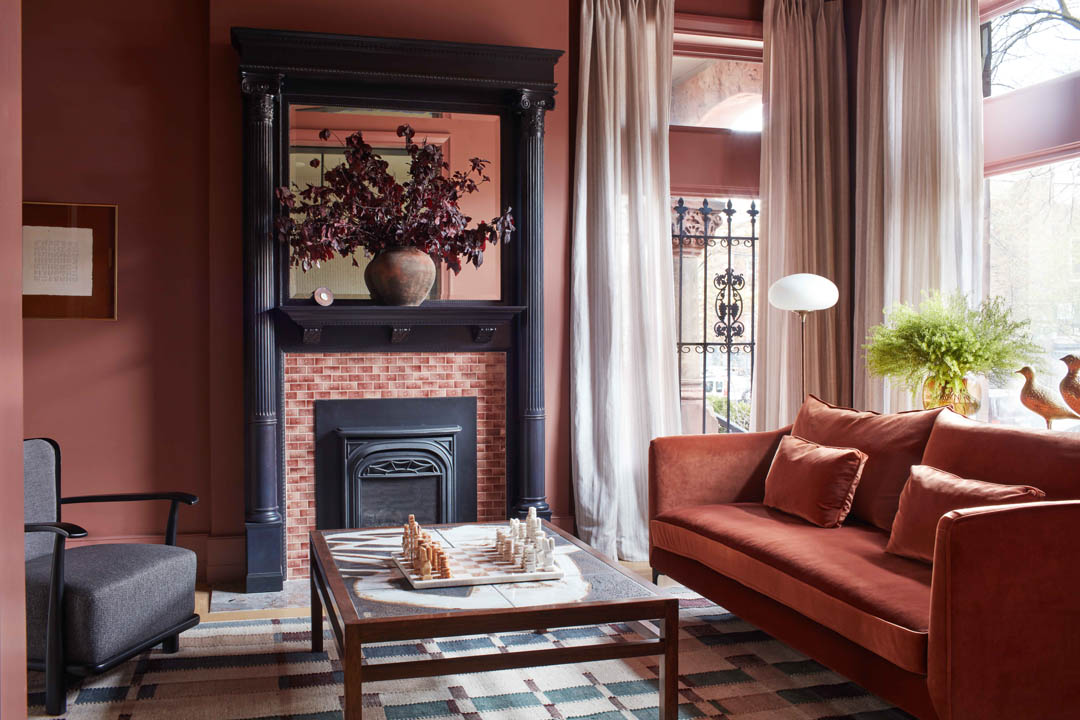 Giannoulias preserved as many original elements as possible, including the grand panelled doors with brass hardware, the fireplace millwork, the original staircase and the front door metalwork. "Intuitively, you see the home and want it to be traditional; however, what I hope I have created is something transformative that not only harks back, but engages your modern-day sensibilities," she says.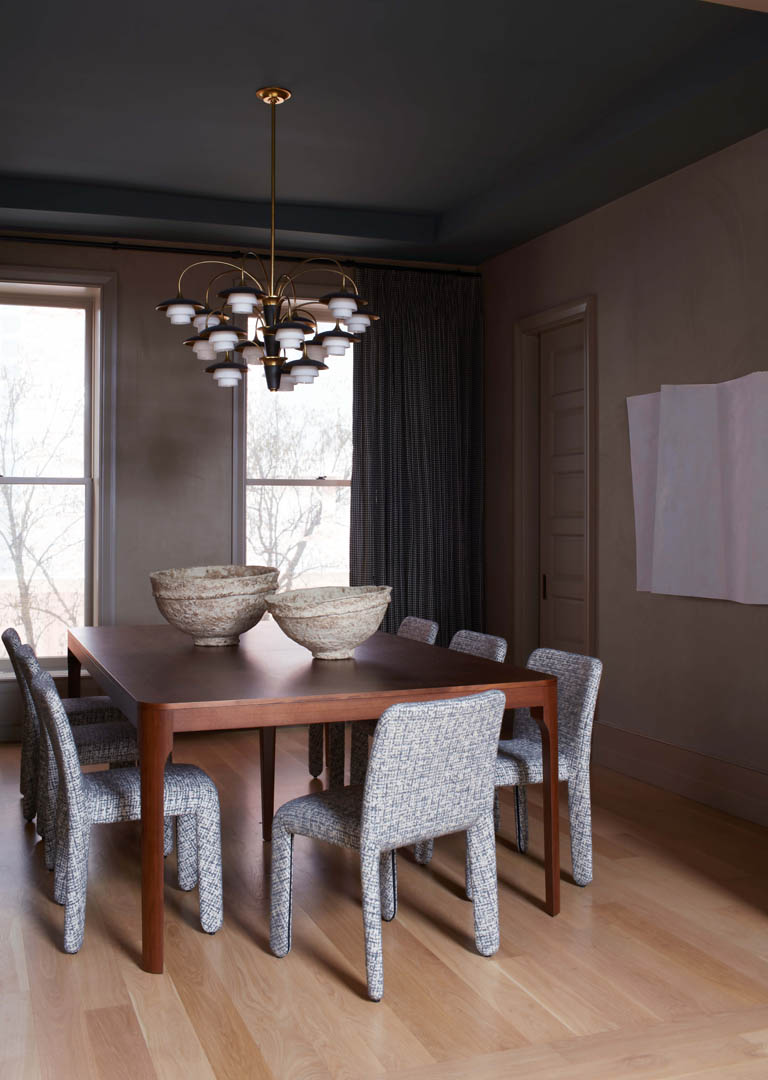 Materials that have patina and texture help give the spaces life. Muted, grounded and organic colours prevail. While some rooms, such as the lounge and powder room – which were darker in nature – called for richer tones, others – including the main bedroom and office – exude a sense of calm and depth combined with a surprising touch thanks to the textural wallpaper. Wrapped in suede, the dining area is visually rich and inviting, for long nights of entertaining.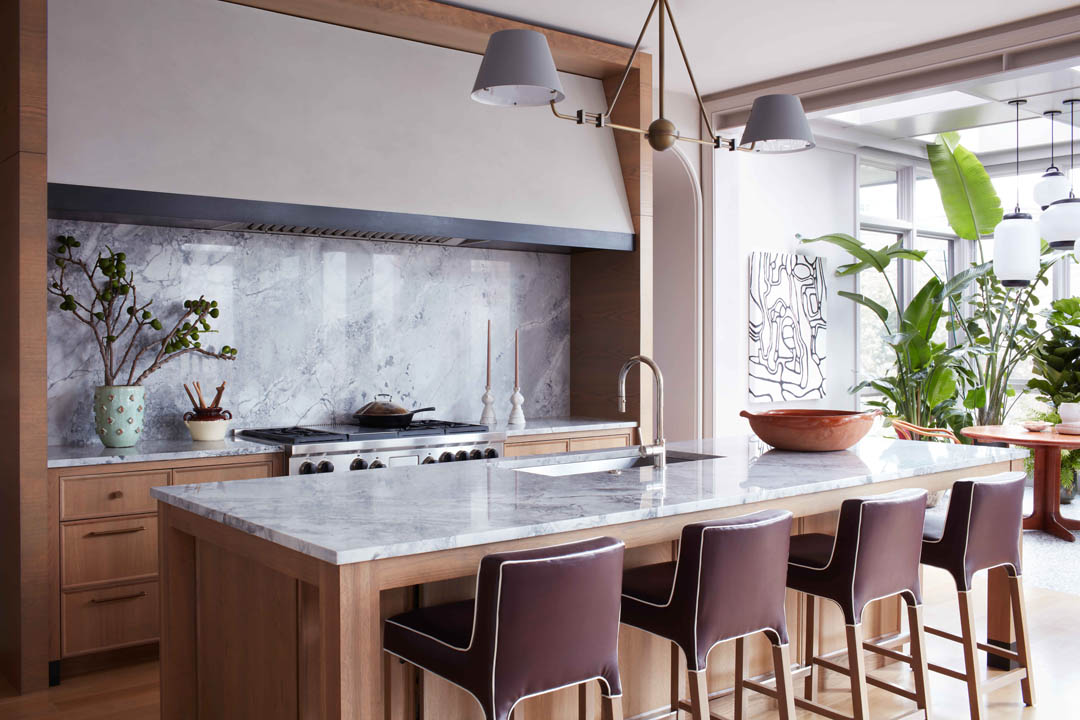 "As with most of my designs, the ceilings and trims were painted to match the walls and envelop you," adds Giannoulias.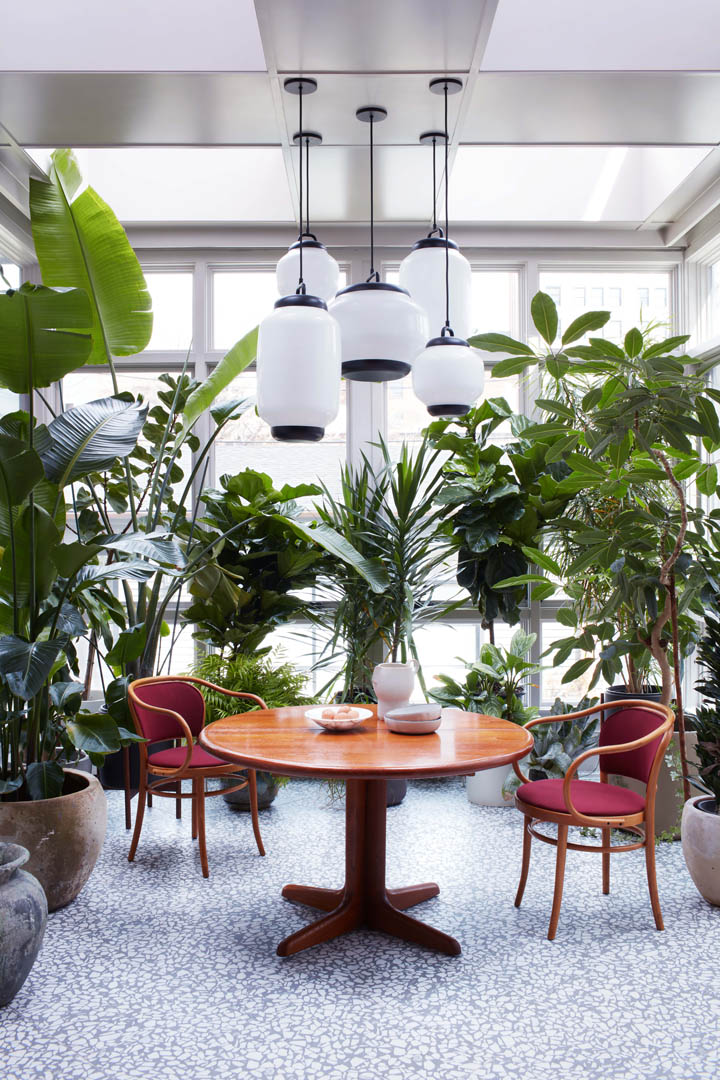 Vintage pieces from all over the world incorporating different woods, ceramics and metals adorn the spaces. "The lighting and furniture could live in any era – some crafted years ago, while others were newly forged by current creative minds," says Giannoulias. "These carefully purposeful moments [spent] blending styles allow the atmosphere to feel timeless."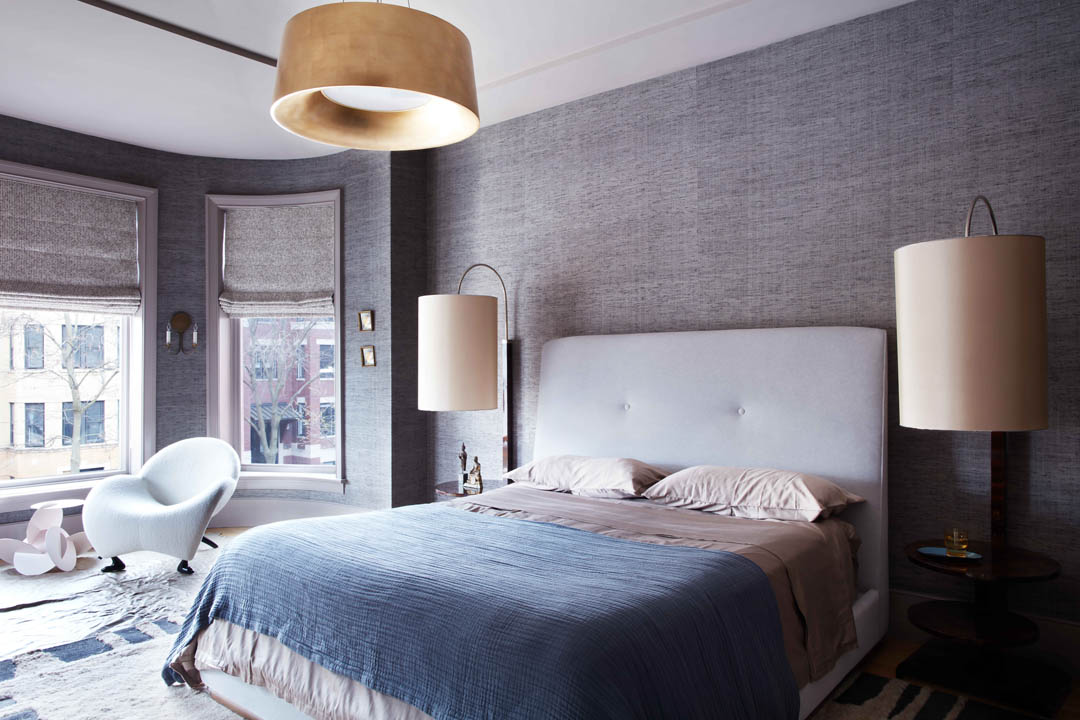 The house itself was the interior designer's main source of inspiration throughout the project. "It has brought over long-running traditions and borrowed bits and pieces of European craftsmanship," she says. "Anything I renovated needed to pay tribute to the craftsmen who painstakingly toiled over the details, and anything I added to it needed to enhance what was already there."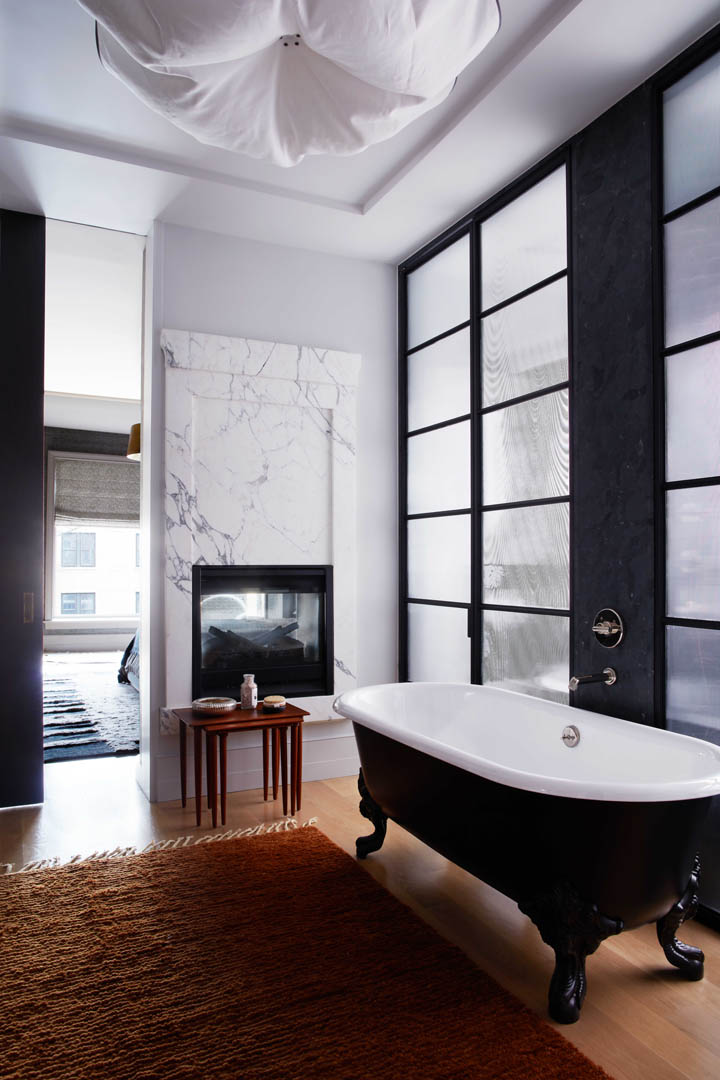 While grand in its size, the home offers a warm and intimate feeling. "I don't know if anyone else would have designed this home the way I did, but when I walk into it, things ring true for me," says Giannoulias. "I still rediscover nuances all over again."