This year is one of premieres: On view until 17 October in London's Kensington Gardens, the 20th Serpentine Pavilion was designed by the youngest architect to take on the task yet. At the helm of Johannesburg-based practice Counterspace, Sumayya Vally responded to the brief of creating a temporary 300-square metre structure – which is to be used as a cafe and meeting space by day and a forum for learning, debate and entertainment at night – following in the footsteps of greats including Frida Escobedo (in 2018), Bjarke Ingels Group (2016), Ai Weiwei (2012) and Zaha Hadid, who was the first architect to be commissioned for the design in 2000.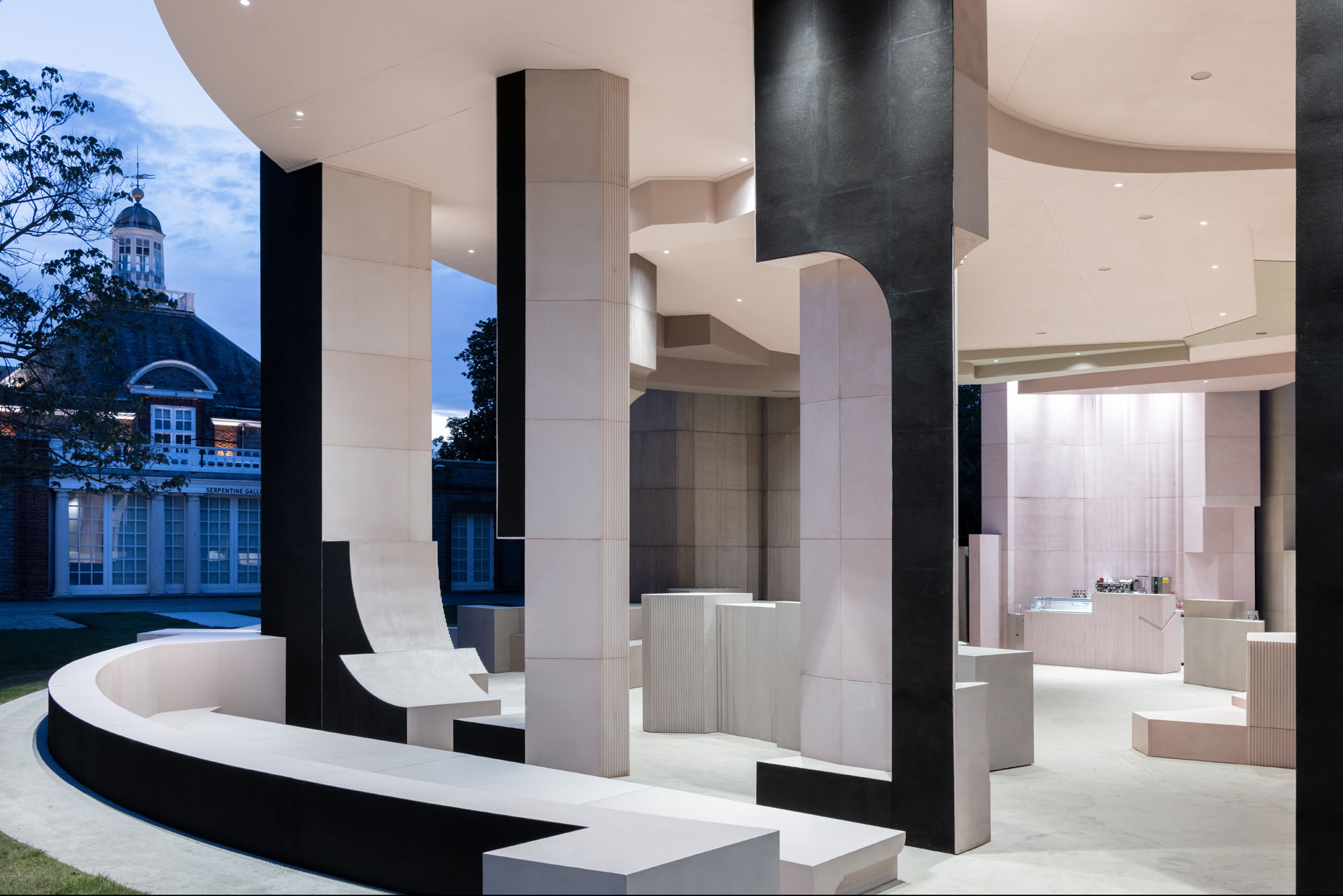 Drawing inspiration from London's modern and historical meeting places – including worship spaces, markets, restaurants, bookshops and cultural institutions – the Pavilion features abstract sculptural forms with mostly recycled, weather-treated materials. The primary structure is in steelwork salvaged from other projects, while the cladding is made from carbon-negative cork produced as a by-product of the wine industry, microcement derived from lime and waste from marble production.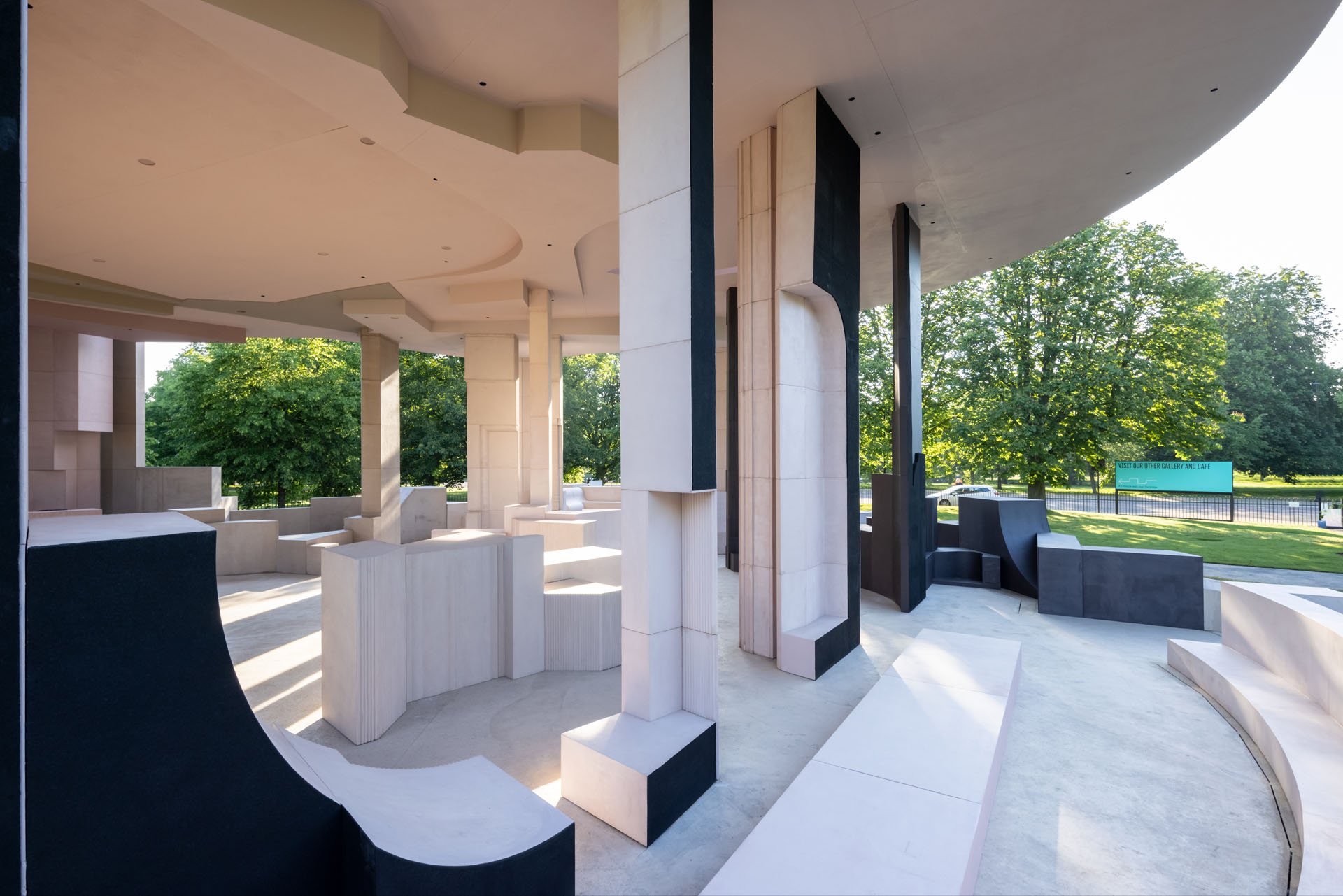 "It's a circular form carved into the ground, and it's made up of forms that articulate different scales of interaction: some are about a group discussion, some are about sitting on the floor and having a meal," Vally describes. At more than six metres high, it is one of the tallest Pavilions in recent years.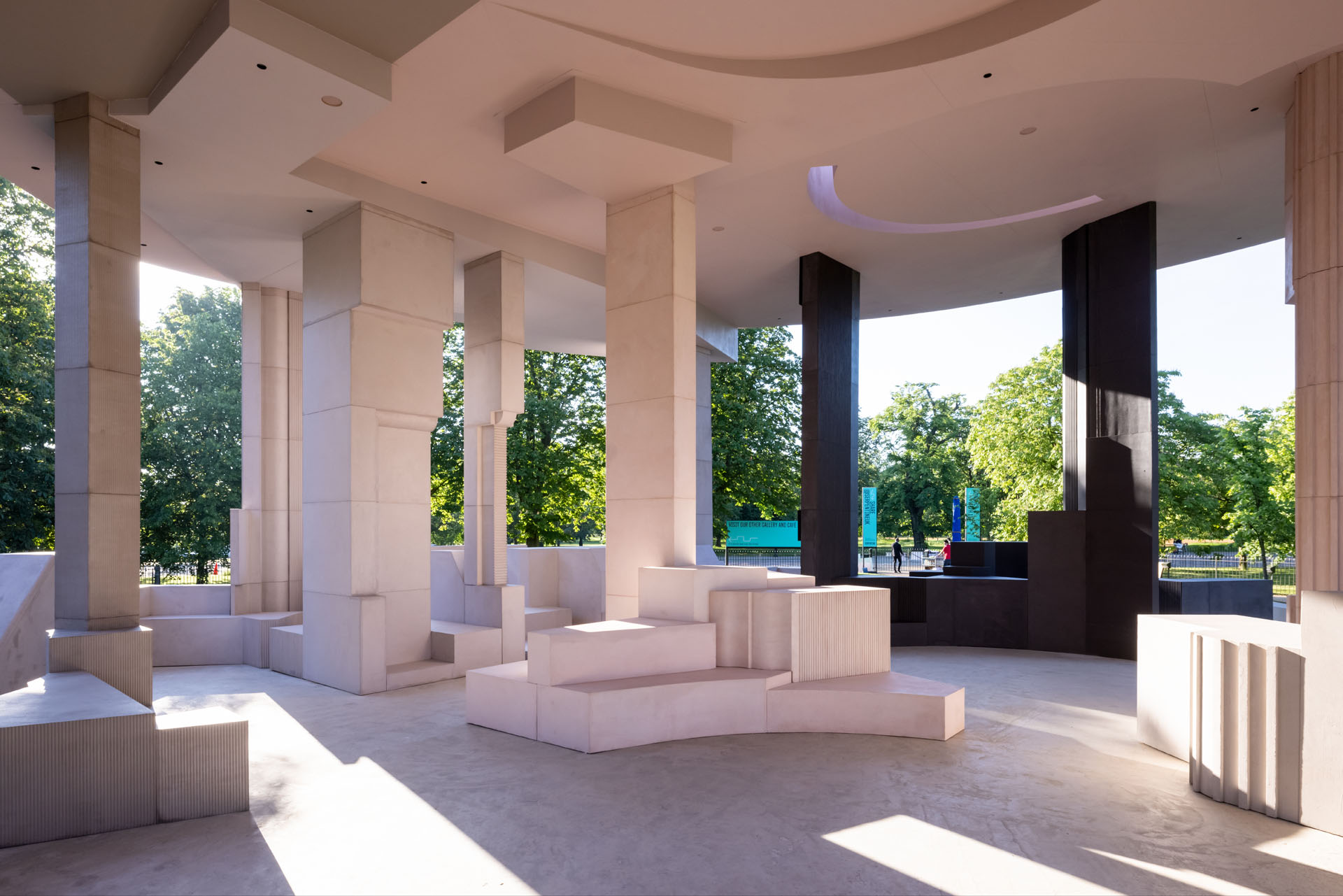 "The shapes and forms in the Pavilion are a result of abstracting, adding, superimposing and splicing architectural elements, varying in scales in intimacy, from various locations," says Vally. "By engaging with stories of migration – the displacement and re-placement of people – the design symbolically folds London onto the Serpentine lawn to bring together a multitude of histories, referencing diasporas and geographies within and beyond the city."
For the first time this year, the Pavilion extends beyond its usual limits, with four fragments designed around an intimate scale of gathering and installed in different locations of the British capital: and designed around an intimate scale of gathering: New Beacon Books in Finsbury Park, one of the first Black publishers and booksellers in the UK; Notting Hill's community hub and venue The Tabernacle; The Albany arts centre in Deptford; and the Becontree Forever arts and culture hub at Valence Library in Dagenham. "Architecture is about being together and about being apart, about making together and moving apart," says Vally. "To imagine architecture as decentralised, as agile, is to see things in relation to each other."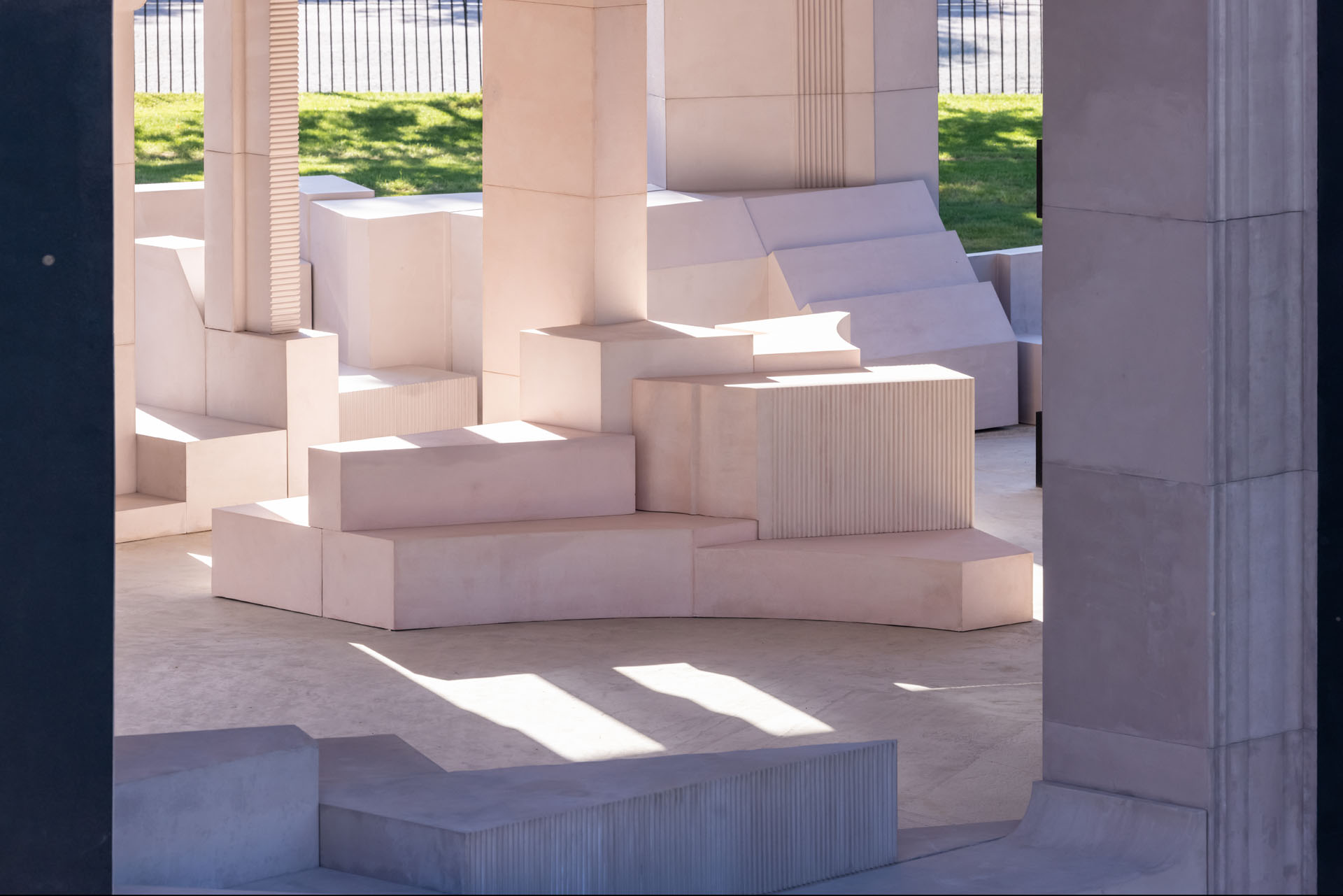 To complement the experience, the Pavilion also engages with a set of sonic geographies of selected neighbourhoods through the sound programme Listening to the City.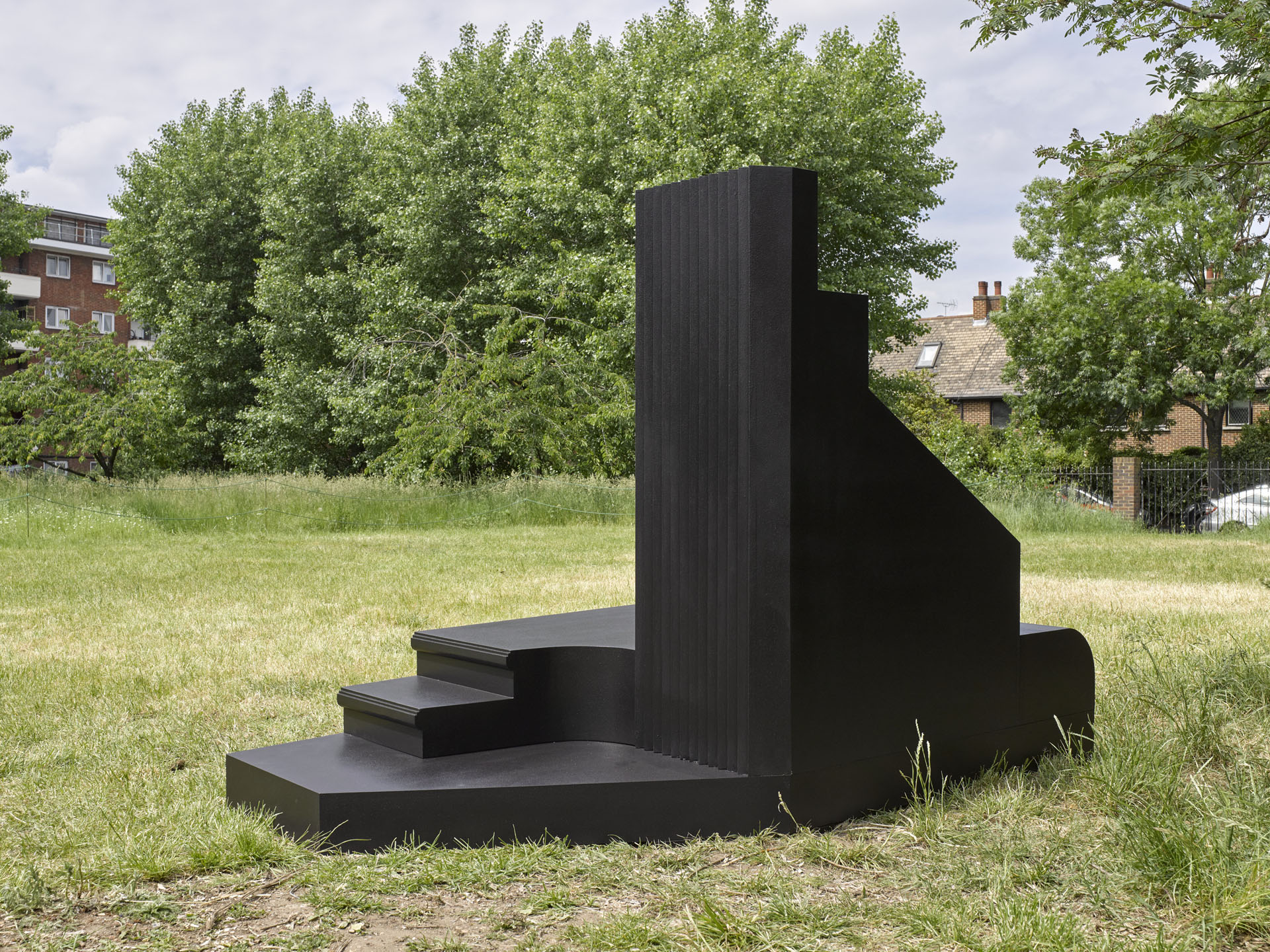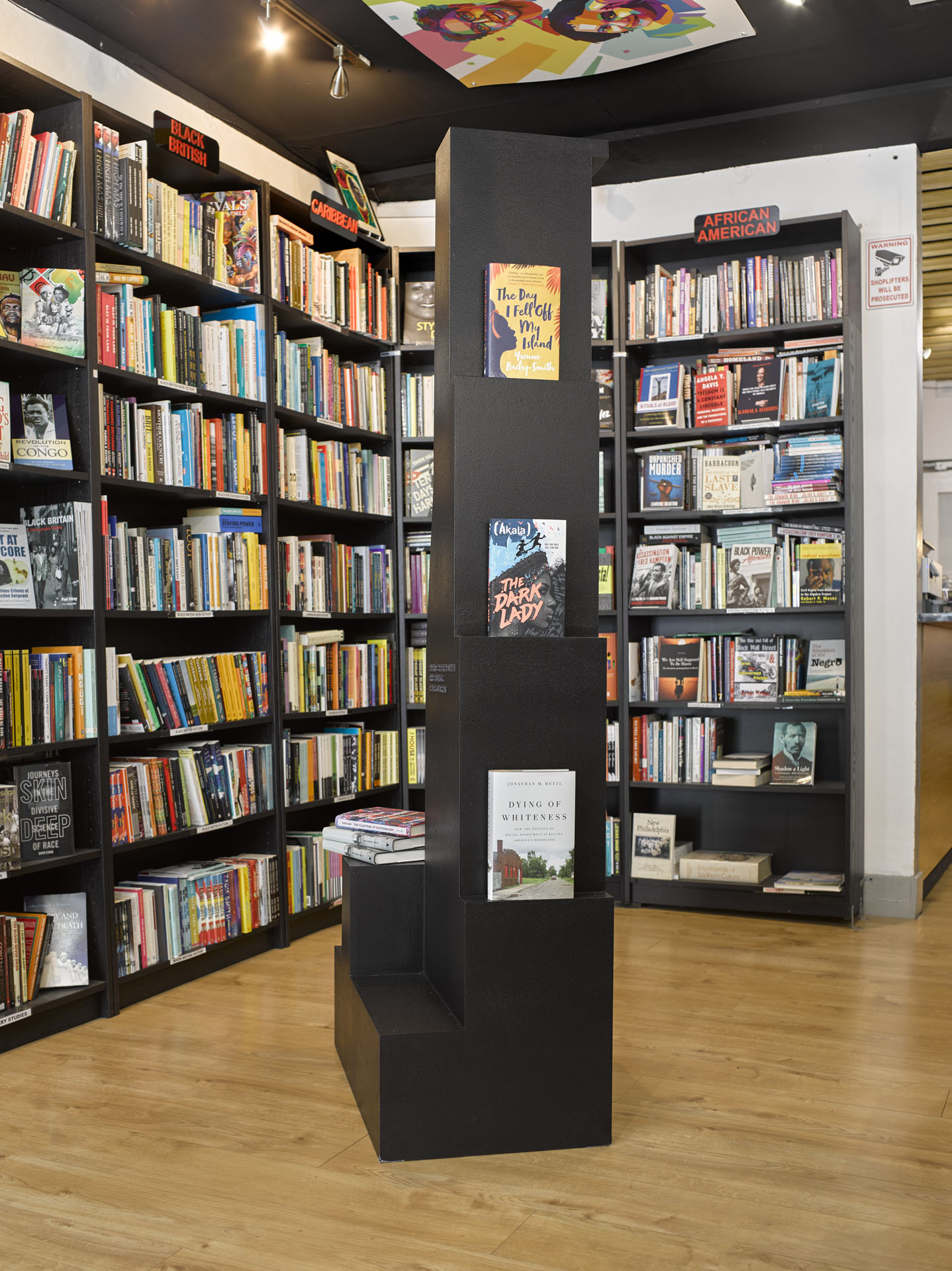 "The design process has also extended into thinking through more equitable, sustainable and imaginative institutional structures by creating Support Structures for Support Structures, a grant and fellowship programme that supports artists who work in, support and hold communities in London through their work," adds Vally.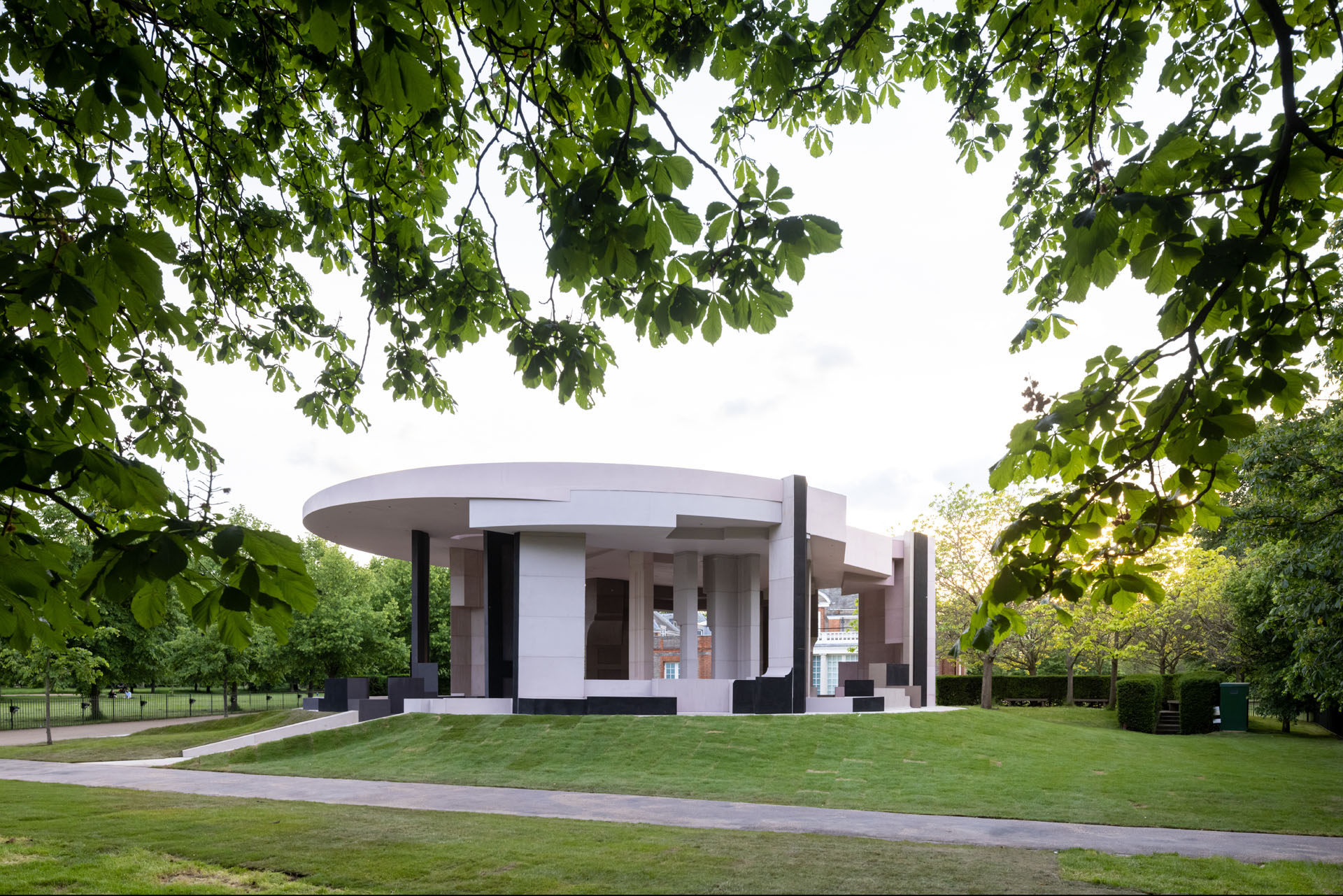 From the design to the construction, the whole process lasted less than 20 weeks and, like previous Pavilions, this one is intended to be relocated and repurposed at the end of the exhibition period, reaffirming that social sustainability is at the heart of this one-of-a-kind project.