Architect and musician Carl Gerges is slowly making a name for himself for his determined approach to architecture, and his latest endeavour is not unlike his modest yet meaningful collection of projects – which showcases a distinct cultural and environmental sensitivity while preserving the traditional and historic elements of the structures in which he intervenes.
Batroun Boutique Hotel is a destination hotel that's set on the historical coast of Batroun in the north of Lebanon and will see the renovation of two structures from the 17th century transformed into an idyllic getaway where guests can connect with history and nature.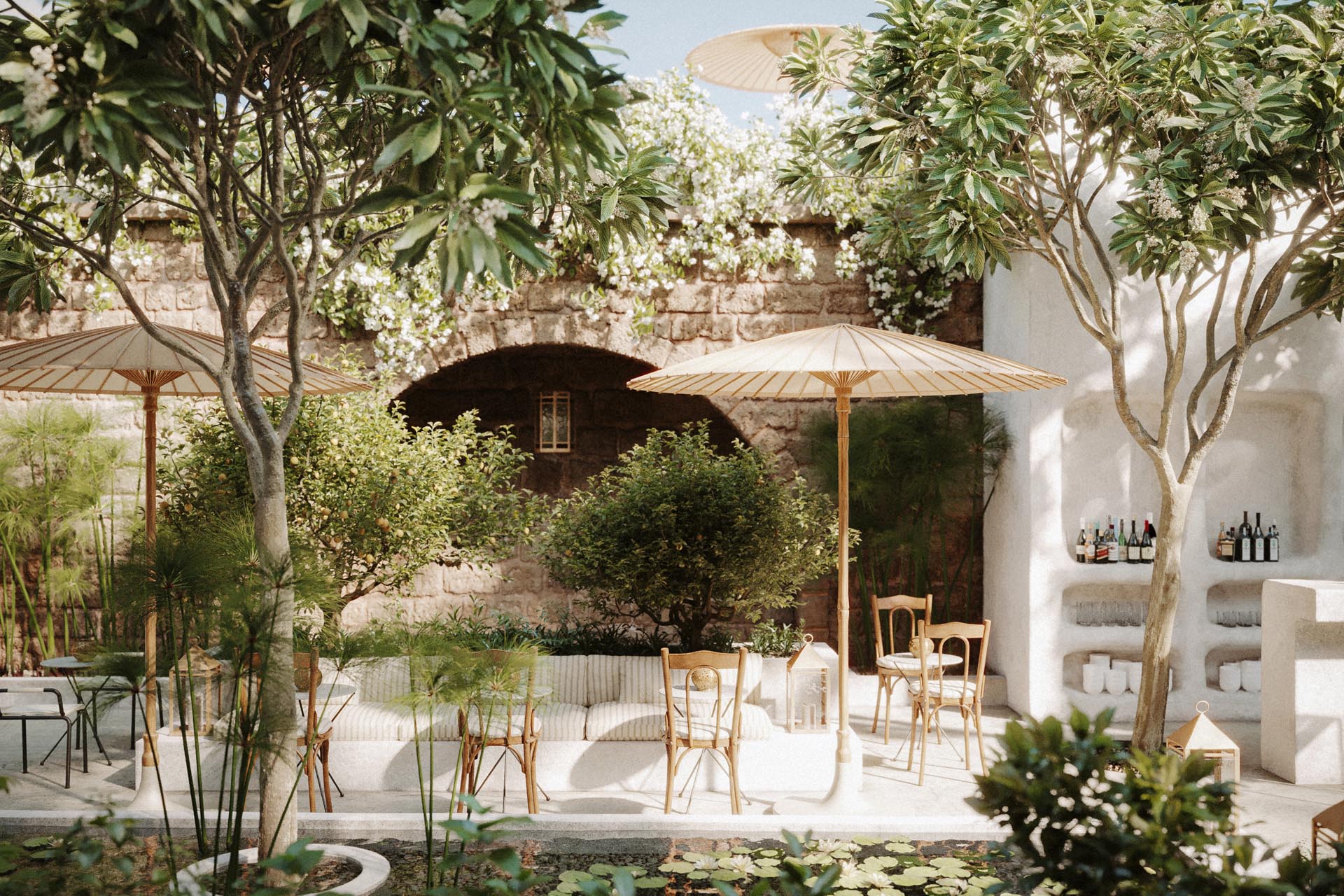 The seaside property features a golden stone structure and a white cement plastered courtyard, authentically restored using the same locally sourced sandstone and artisanal wooden shutters. This allows for privacy amid the populated old town while preserving the cross-vault architecture that is typical of Lebanese houses of the time. Similarly, the understated material palette is informed by local building traditions. The guest rooms are set across two floors featuring sweeping views over the sea and gardens. The spa is also set on the water and offers a variety of sea treatments.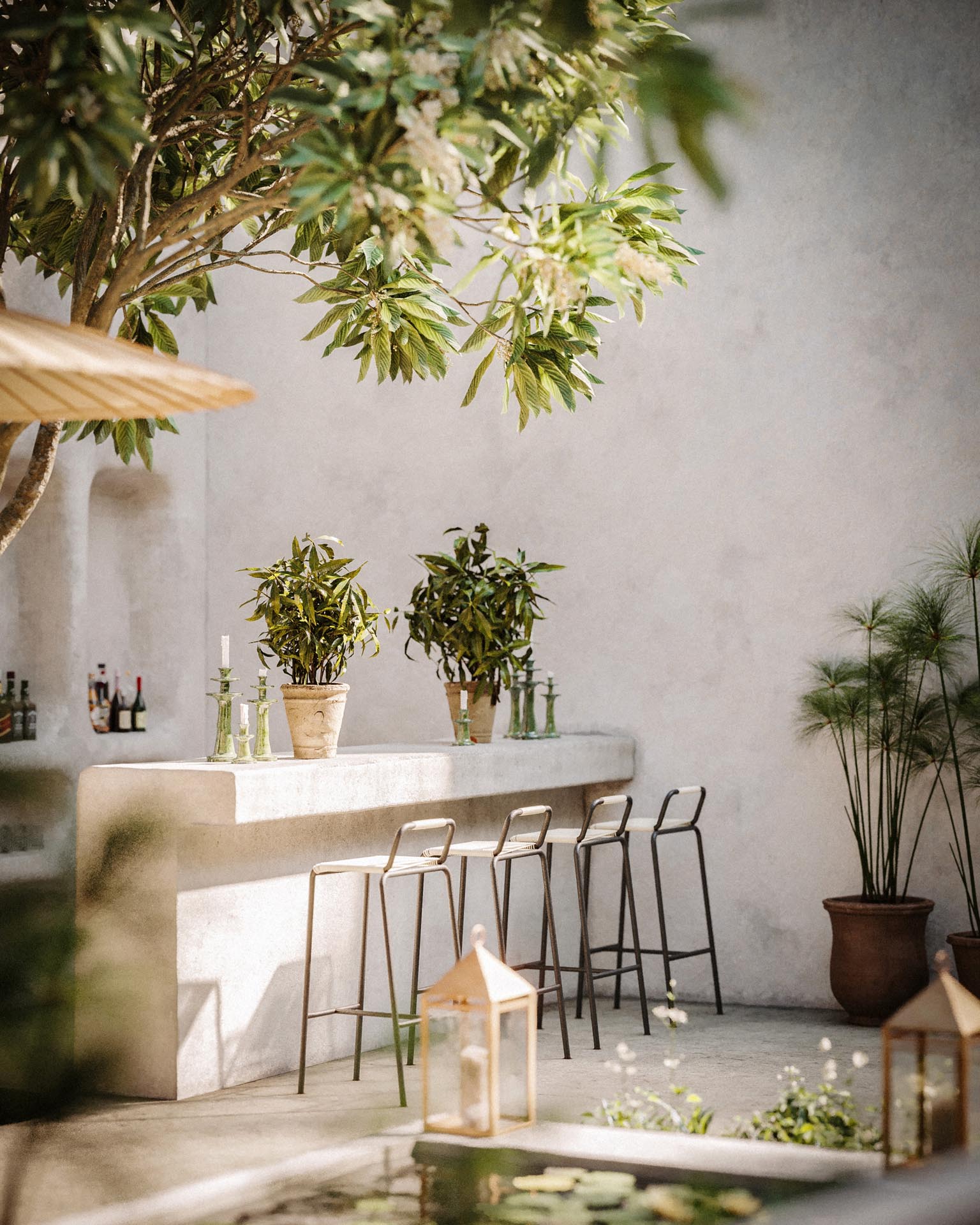 Connecting the separate houses is a white, raw cement extension that creates a focal point for guests staying on either side of the property and provides a meeting point in the form of a leisurely café. The entryway leading into the courtyard introduces guests to a more intimate space, with lancet arches giving way to small private booths.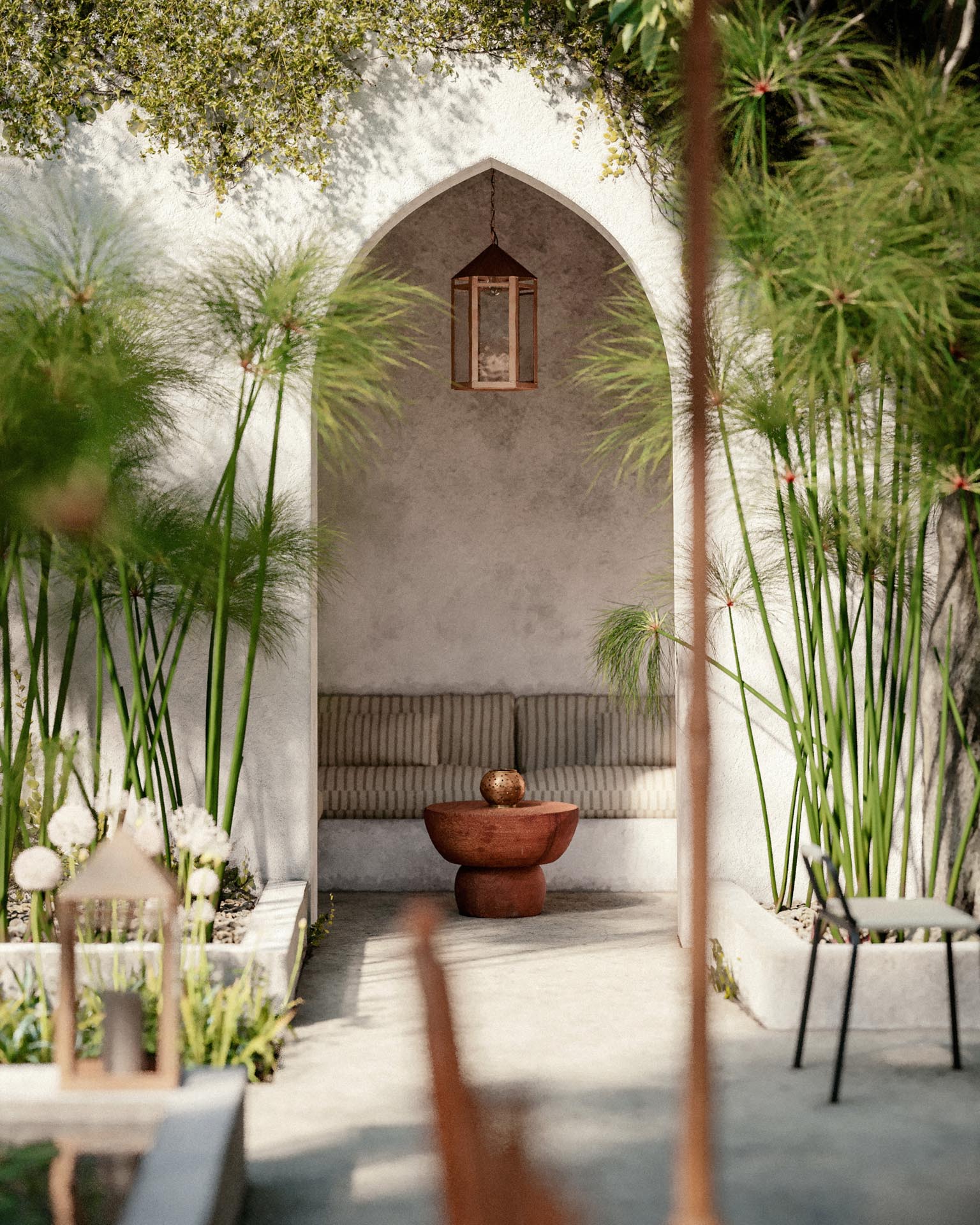 The bar is designed to blend organically with its white-wall surroundings, while a narrow staircase leading up to the rooftop pool allows guests to enjoy unobstructed sea views on one side and the central sanctuary on the other.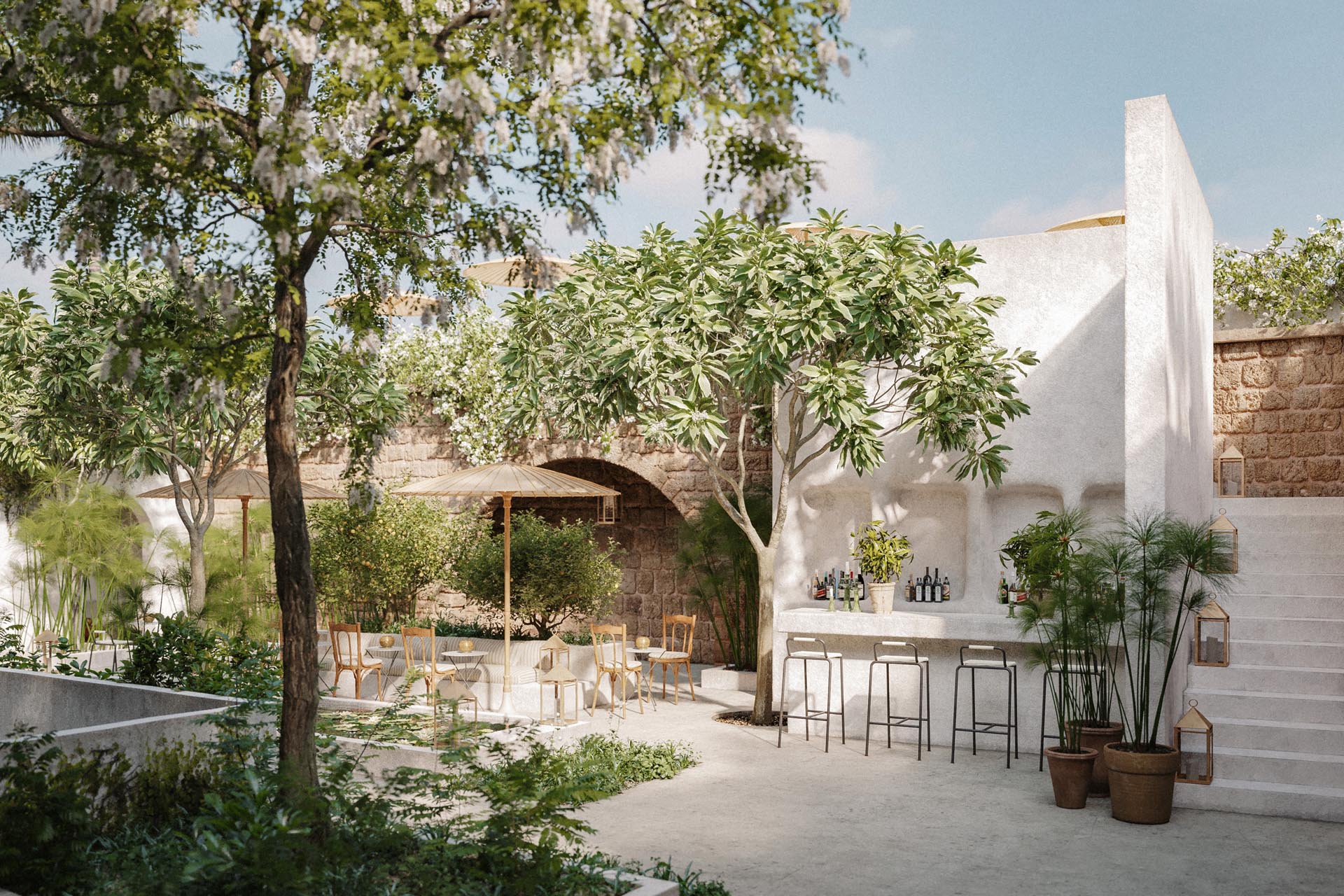 Inspired by botanical drawings that also date back to the 17th century, as well as the fauna and flora typical of the region, the property's natal language is abundant with lush vegetation such as water lilies in the central pond – which are reminiscent of the Ottoman influence on the Lebanese urban fabric – as well as succulents and pampas grass that absorb and reflect sunlight during the different hours of the day, while the grounded cacti reflect the characteristic of Lebanese coastal villages.