id partnership: "The kitchen comes alive thanks to the human energy around it," says the CEO of bulthaup, Marc O. Eckert. He is the third-generation owner of the long-standing German kitchen manufacturer, whose ethos has remained consistent since its founding in 1949: putting design and craftmanship at the forefront of its products.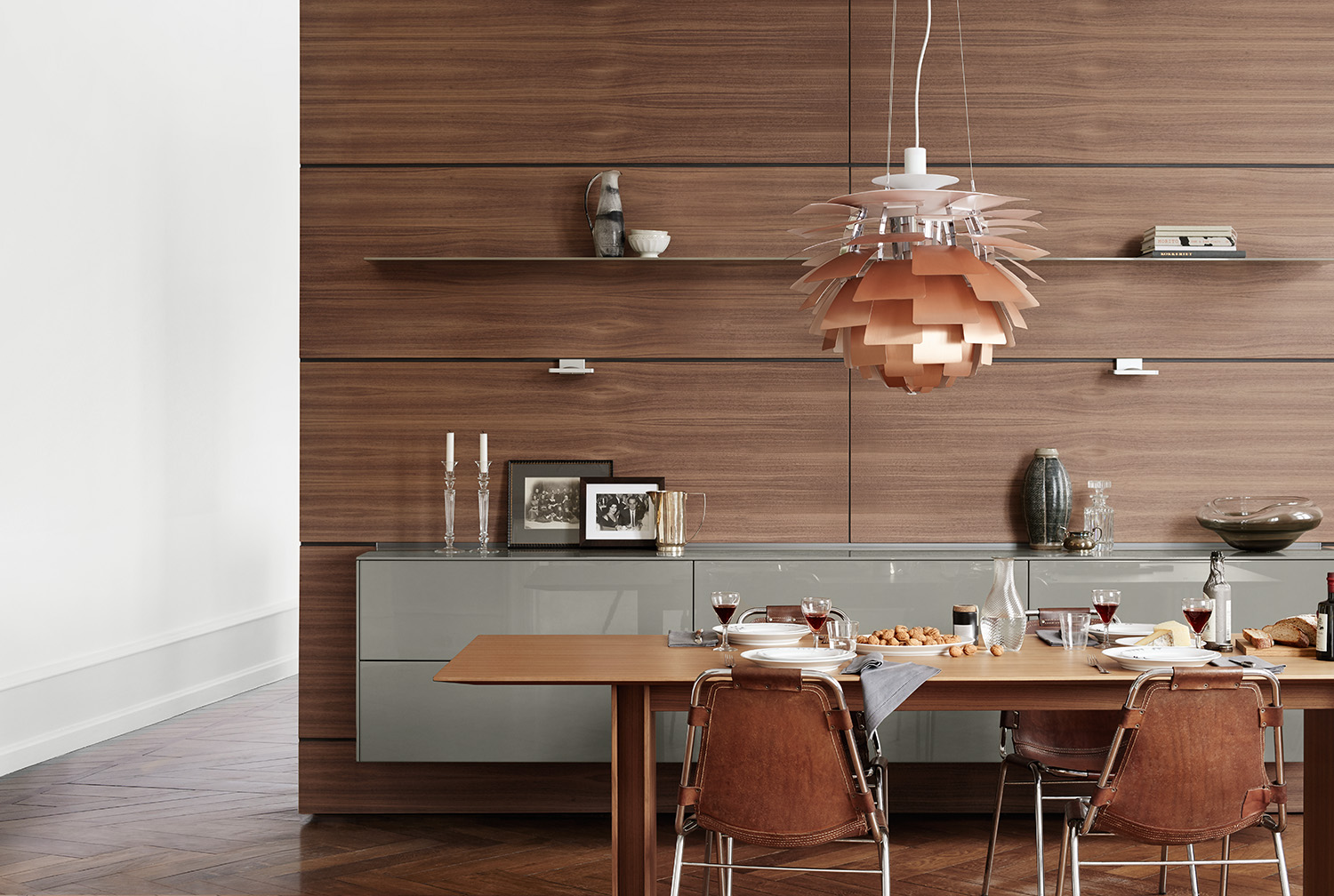 Not long later, in the 1980s, the son of the founding CEO – Gerd Bulthaup – took over and pioneered the research and development collaboration between the company and designer Otl Aicher – a project that revolutionised the kitchen, creating the ergonomic, multi-functional spaces that are being enjoyed today.
This premise still stands now, with the brand's signature collections transforming the kitchen into a space that isn't tucked away from view, but instead set at the centre of the home as a place for socialising and human connection.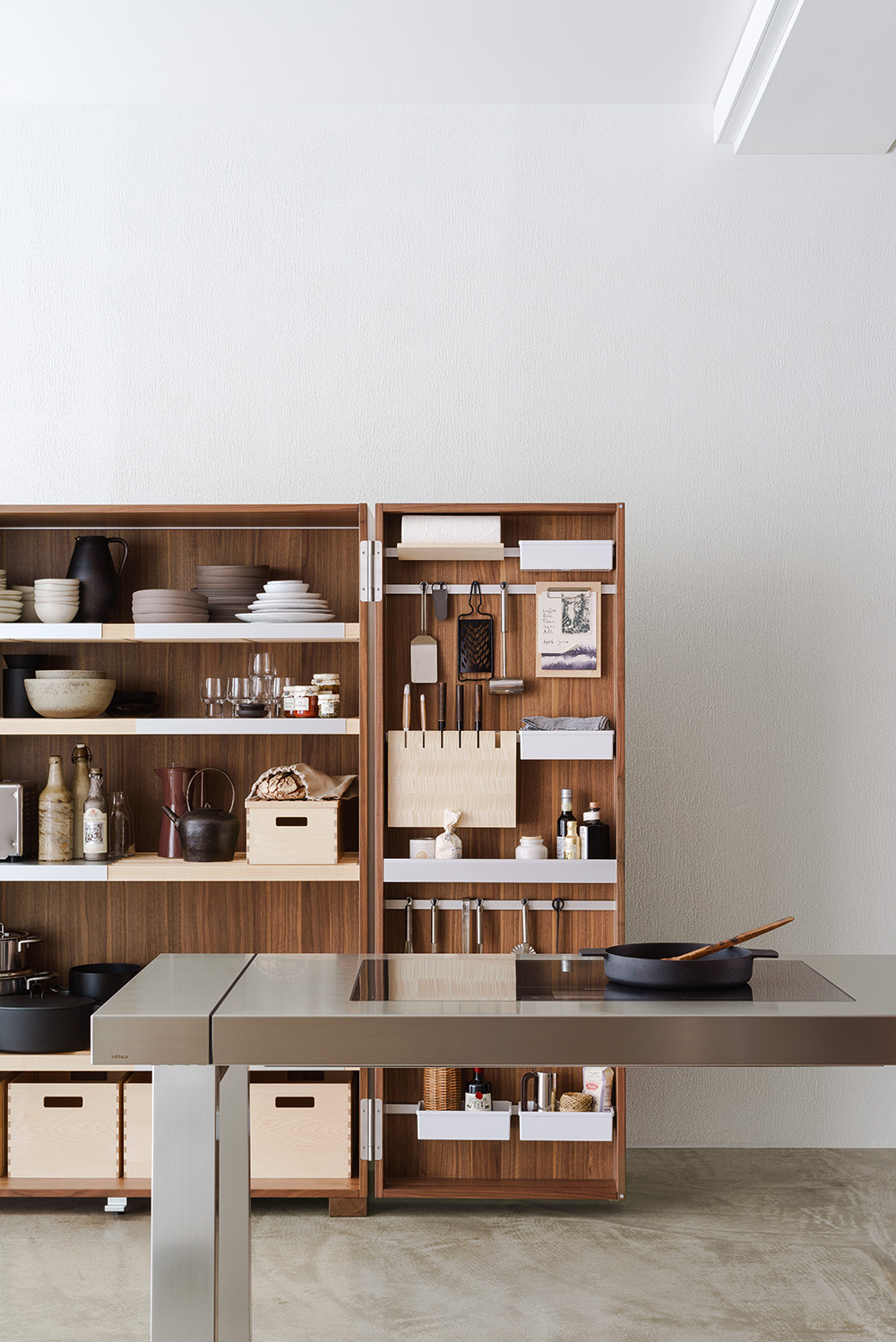 "A perfect kitchen is ultimately one that doesn't draw attention to itself but puts itself at the service of its occupants," Eckert continued. "It's one that promotes interaction and intimacy between people and creates an environment for a special shared moment." bulthaup believes that before style, a kitchen should be practical, well thought-out and, above all, produced with quality materials. Aesthetically speaking, the brand's designers believe that 'less is more' and tend to opt for minimalism and timelessness in their designs. They work with a clear language of form: making things as simple and clear as possible. By doing so, the kitchen does not compete with its environment, and instead provides a stage for its users.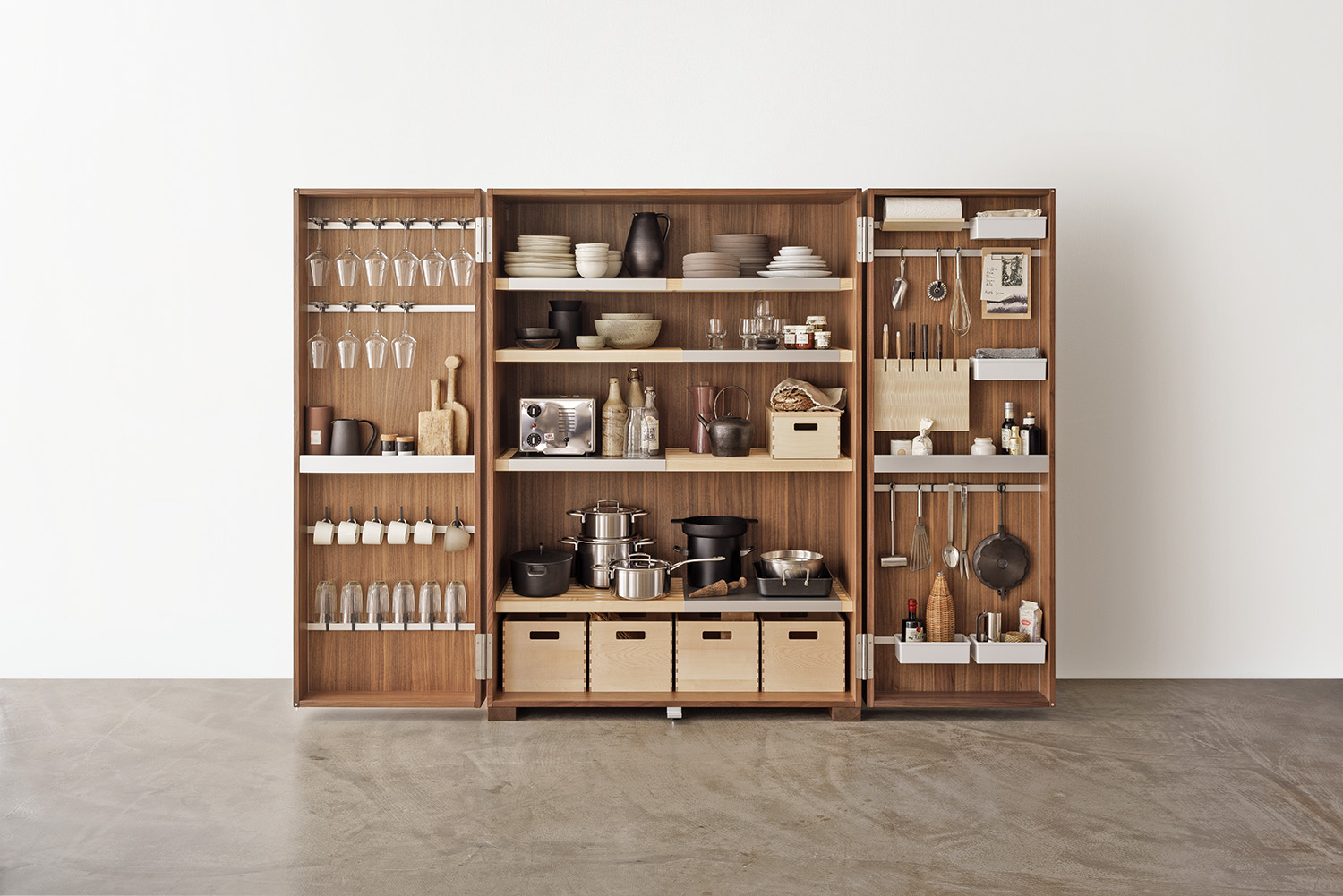 The brand has long stood for multifunctional kitchen spaces that are able to cope with people's changing needs and habits. Each space must benefit from the best possible planning, with an attractive design that fulfils its new functions and makes its occupants feel comfortable.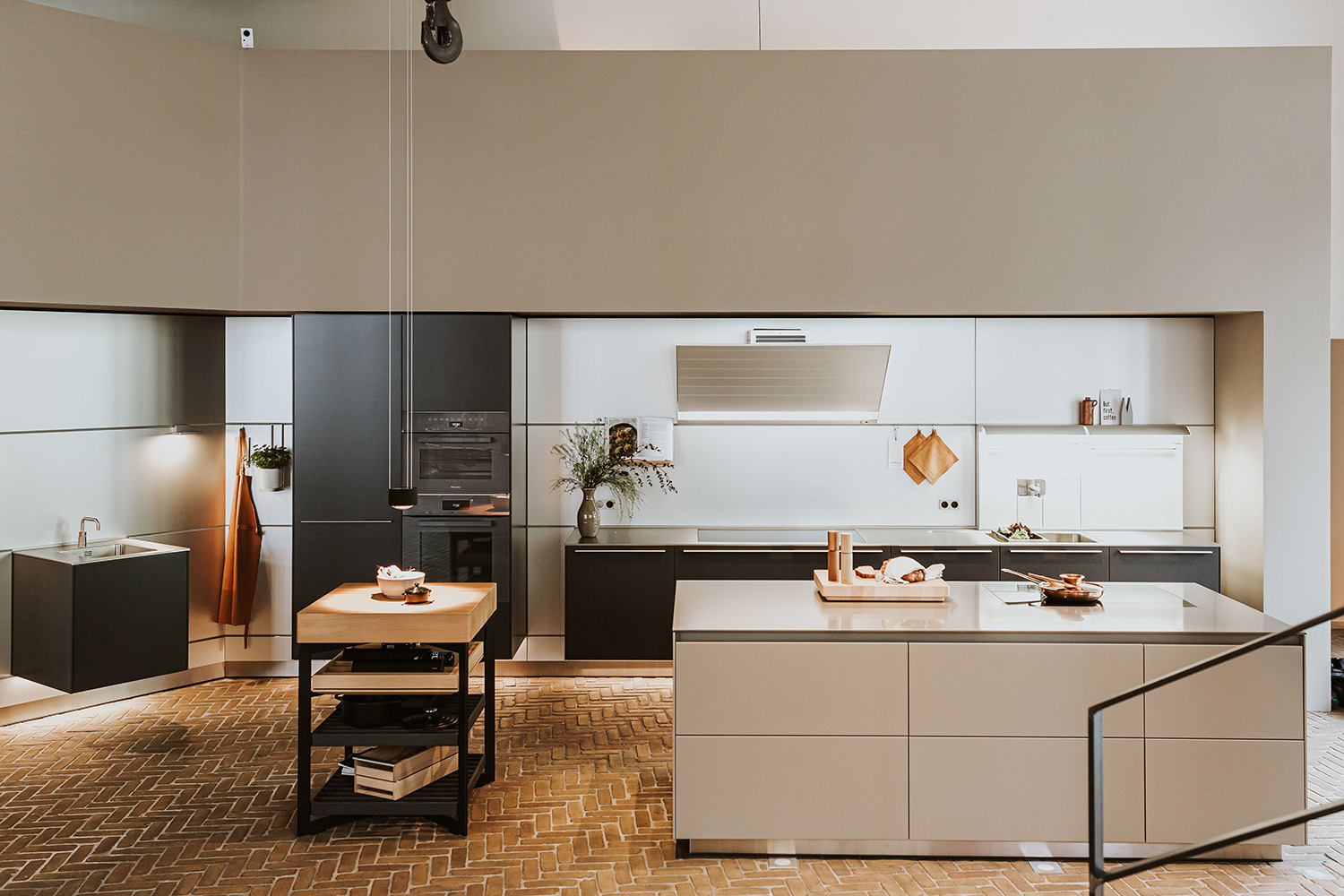 Therefore, all bulthaup's kitchens open onto living spaces to encourage the house's inhabitants to circulate from one room to another without losing a sense of connection. The bulthaup b3 island, for example, is designed as a connecting element between the kitchen and living space. Because it features a diverse range of layout options – whether a purist kitchen island or a space-maximising functional wall – the customer is given the freedom of design.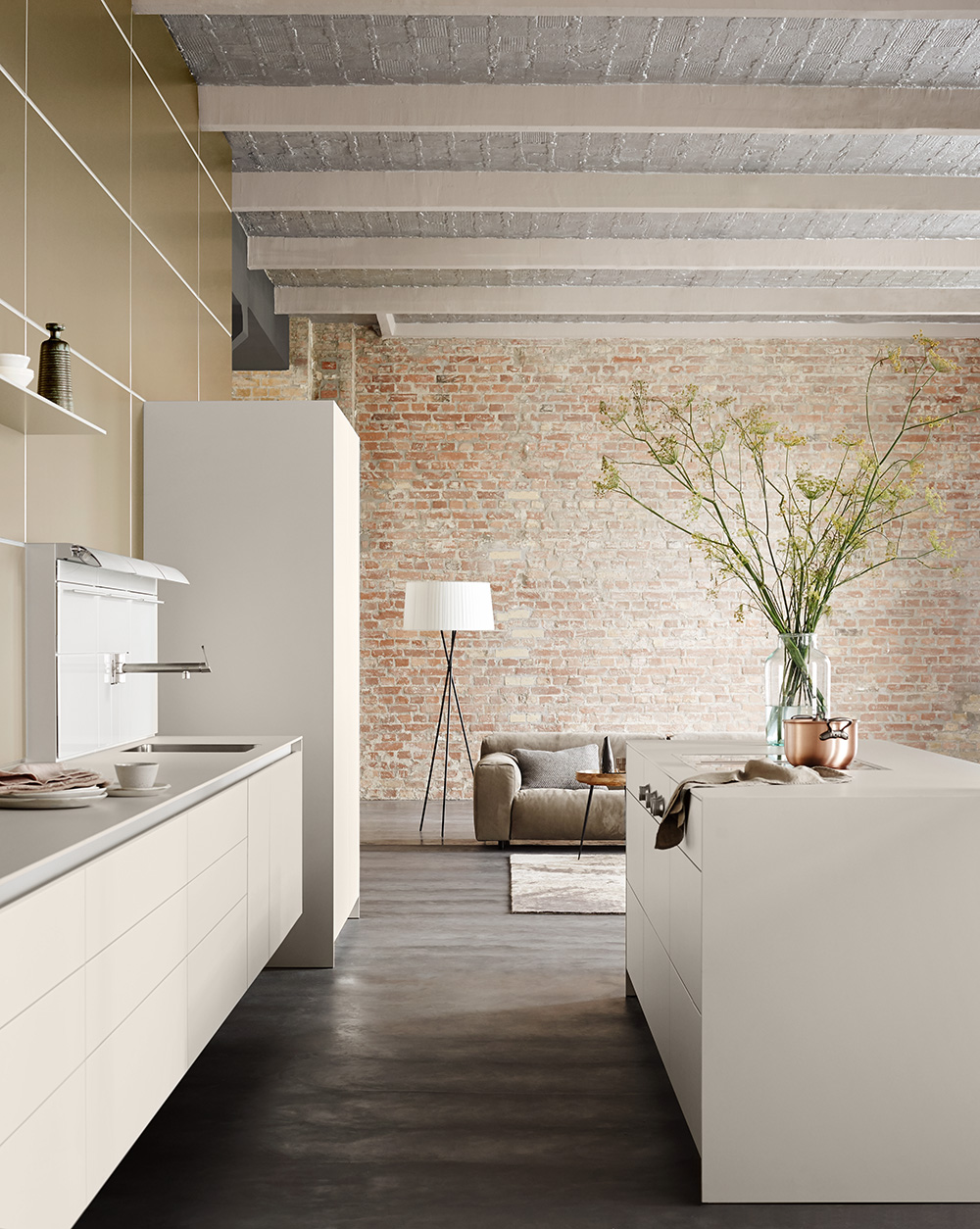 A further system, the b2, is all about combinations: mixing and matching between the kitchen workbench as well as the tool and appliances cabinets. The designs are elemental and clear in form, while rational and practical in function. To fully enjoy one's space, the bulthaup b2 transforms the kitchen into a workshop offering an abundance of freedom to move around and a unique organisational principle.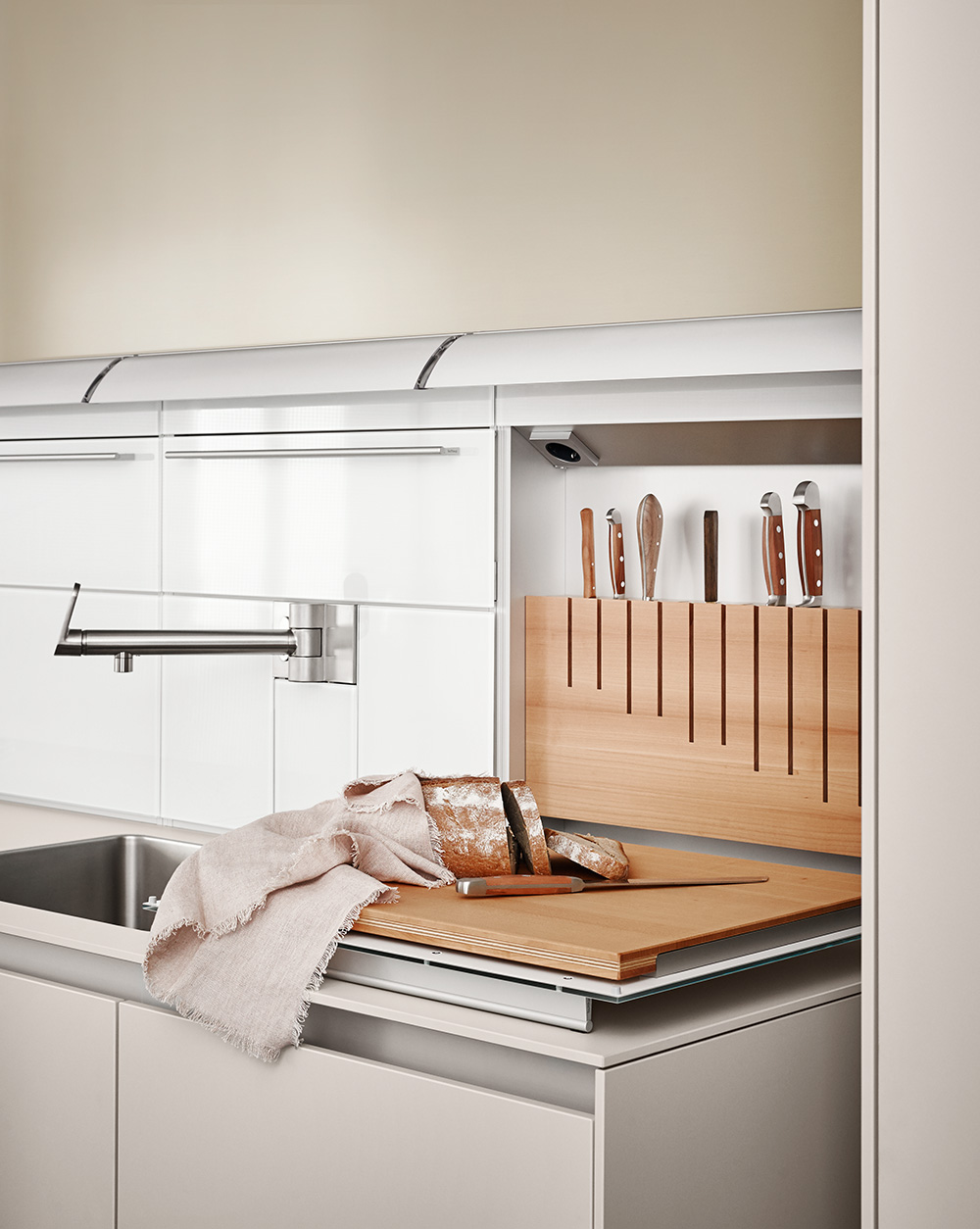 It is these elements of freedom, organisation, flexibility and minimalism – combined with top-tier craftsmanship and design – that make bulthaup's kitchens ones to remember. 
bulthaup is available in the Middle East at Obegi Home.