Set in an historic Milanese building, 'L'Appartamento' is an installation conceived for Milan Design Week by Artemest. An online destination for Italian craftsmanship and design, it features six rooms that were curated by international interior design studios T.Zed Architects, Kingston Lafferty Design, Moniomi Design, Nina Magon and Styled Habitat. Digging through Artemest's extensive portfolio of brands, artists and artisans, the studios selected over 130 pieces to craft a distinctive creative vision that celebrates Italian craftsmanship and design from varying perspectives.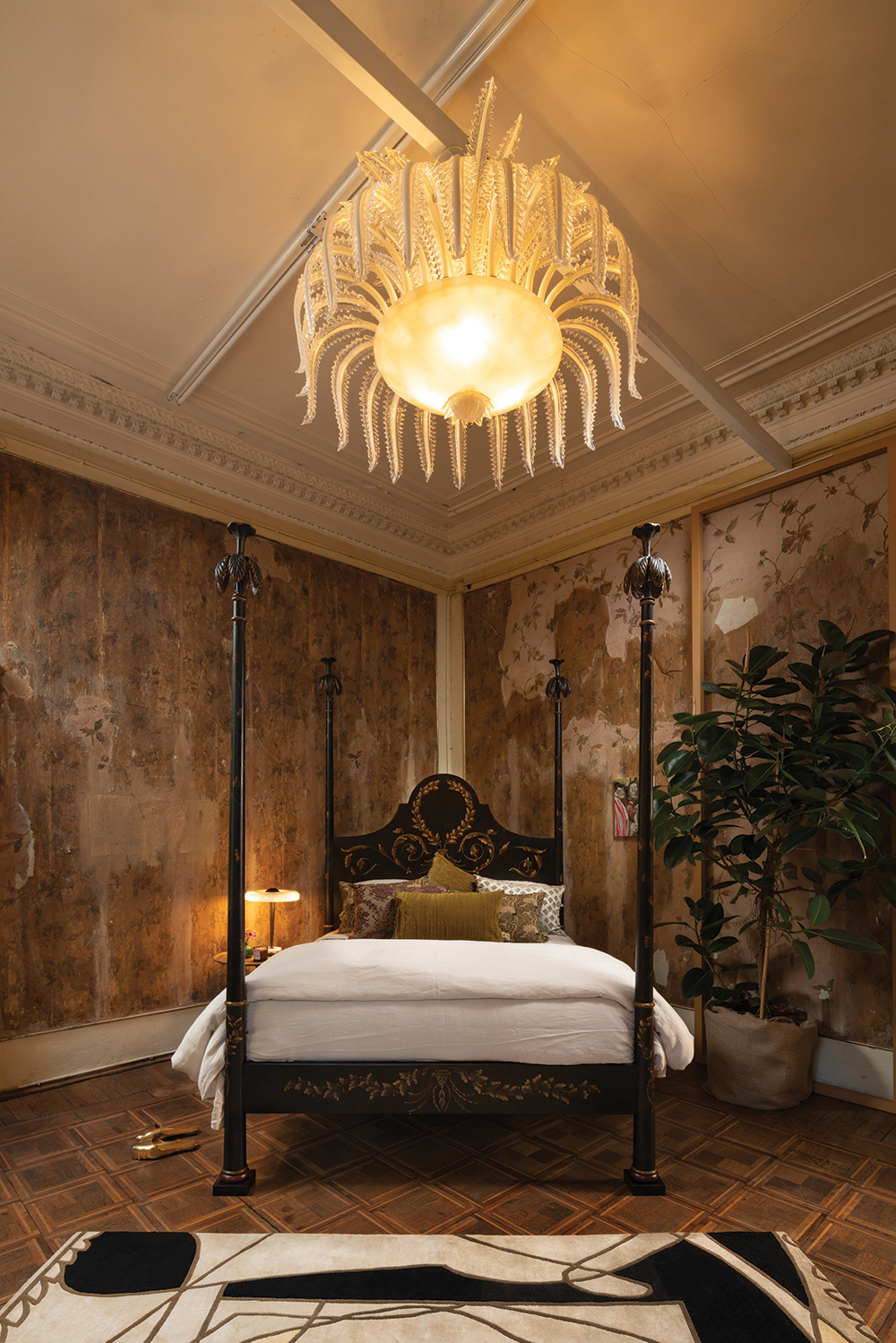 "We begin all of our projects by understanding the context in which the space is situated," says Rabah Saeid, founder of Dubai-based Styled Habitat, who conceived a bedroom interior for the installation. "It is crucial for us to be conscious of how best to preserve the unique significance of every space." Delving into the history of the 1930s, the studio translated the spirit of the bygone era into an interior concept that embraces the romantic style of the time. "To capture the experimental and avant-garde trends of European modernism, we juxtaposed new and old classics, such as the Cassina Utrecht armchair and the Artemest Tula bronze bookcase, with organic handcrafted décor seen through glass blown bottles by Ars Murano and sculptured figurines in the Her side table, creating a sense of timeless glamour," the Sudanese-American designer shares.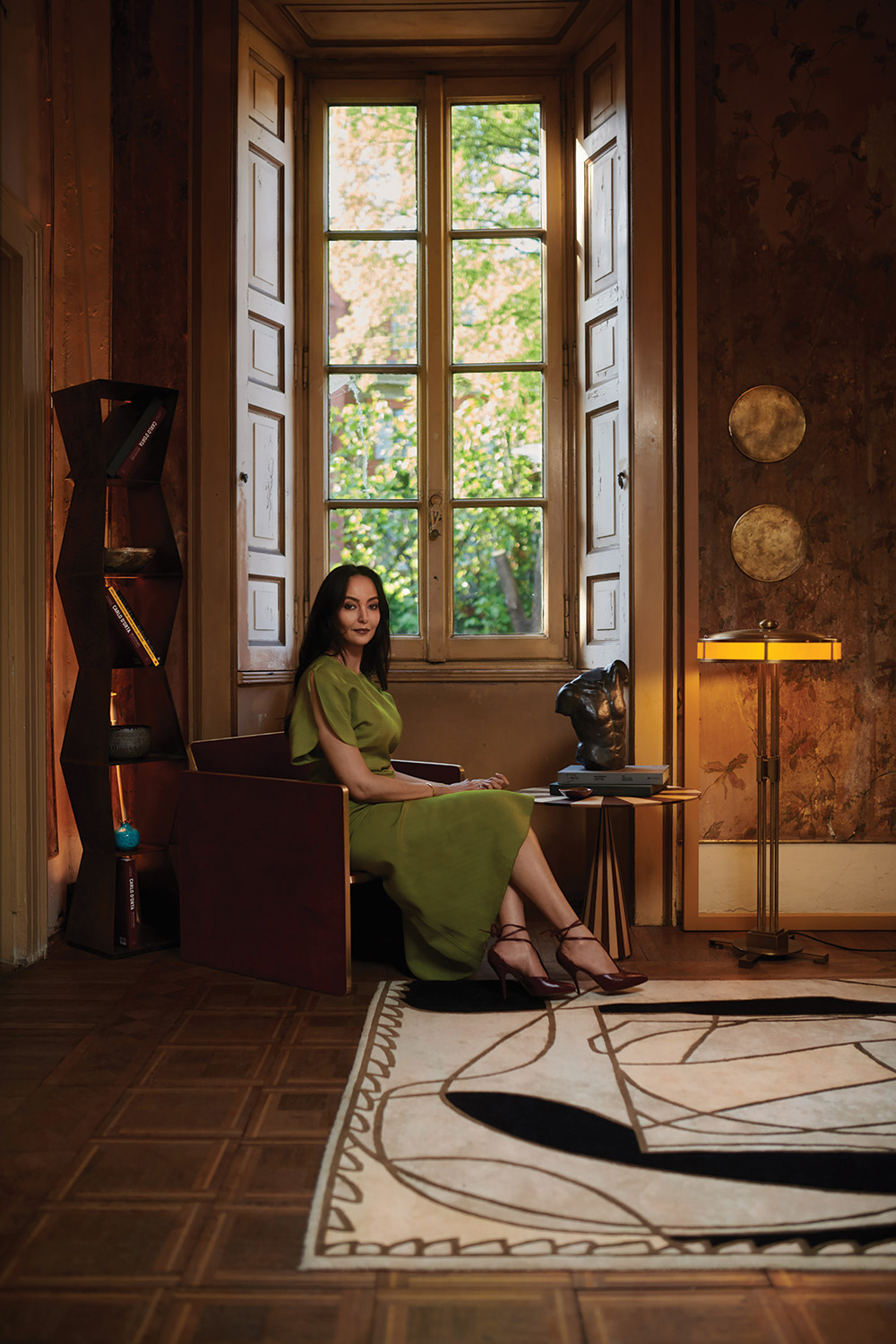 Highlighting the importance of reviving old artistic craft endemics, the studio also featured pieces such as a hand-blown Murano glass chandelier by Luci Italia – testament to centuries of Venetian glass traditions – as well as a limited edition Fauno torso bronze sculpture, moulded by sculptor Raffaello Romanelli, to emphasise the study of the human anatomy inspired by the Renaissance. The black Roma bed with laurel crown by Porte Italia anchors the room while doubling as a showcase of the finest Italian artisanship. The art selection also represents the rise of abstract art against the more traditional religious paintings in the space, demonstrated in the oil paintings of Adriano Annino.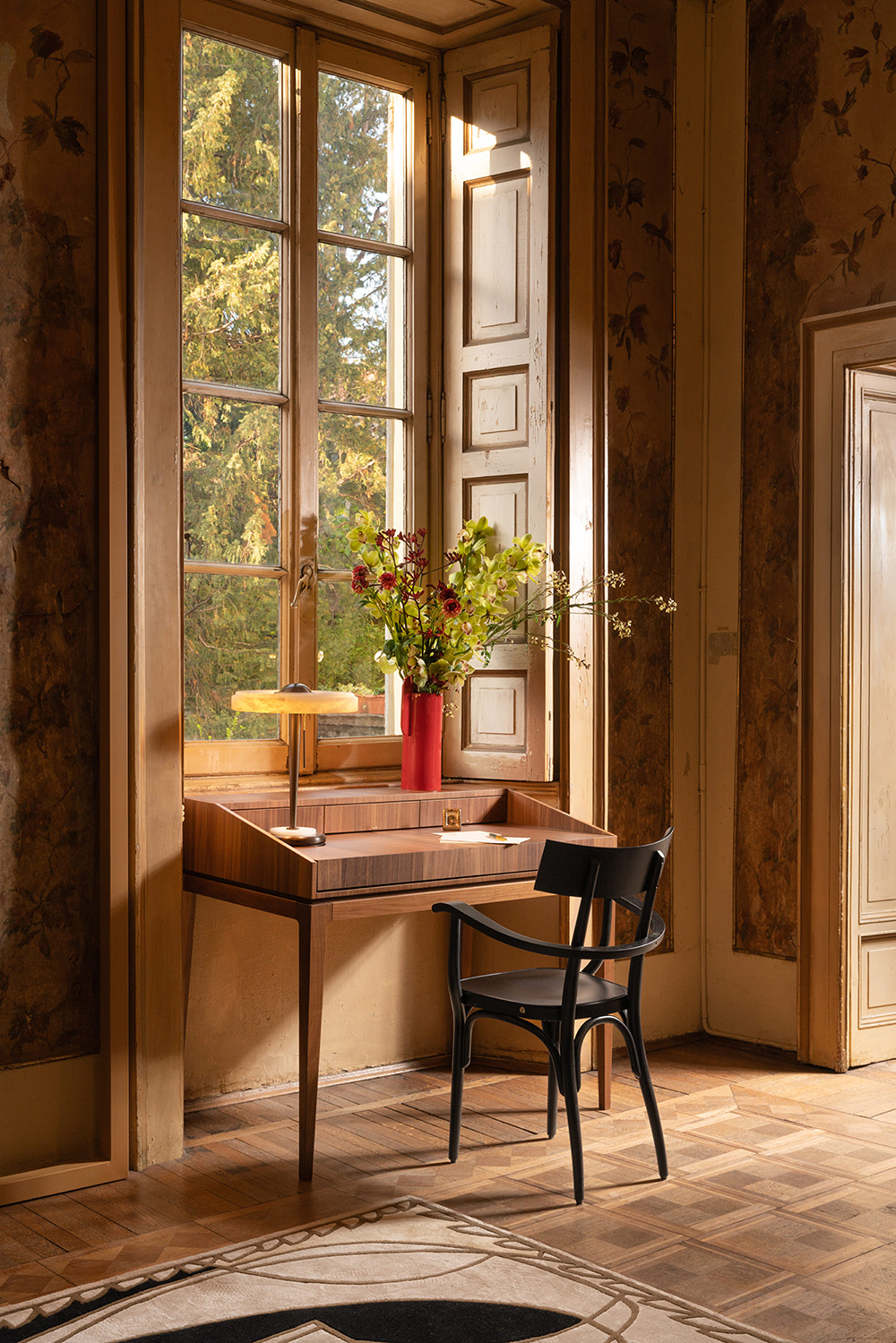 "While the colour palette draws inspiration from the broader international influences of the time, you can see a reflection of rich hues inspired by the fall of the Ottoman Empire and hints of gold reflecting subtle references of orientalism as the western world became more aware of the Far East and Middle Eastern styles through the growing accessibility of air travel," Saeid adds. "We view spaces as rooms with souls and we wanted to capture the essence of the room and the persons that lived [there]," she continues. Visiting nearby flea markets, Saeid picked out a silver frame portraying a gentleman›s photo ("that was very fitting to our story line") as well as other items such as an old vintage pen, a photo and a handkerchief of a woman. 
To depict a specific image of the story for our audience to resonate with, we wrote down a poem by Khalil Gibran, 'A Lover's Call', to demonstrate the feeling of longing that our main character was enduring," Saeid describes. "We pride ourselves in our ability to create atmospheres that leave a lingering memory of the space; a distant reminiscence of an experience worth remembering."