"The Western emphasis on minimalism in interior design lacks warmth and emotion, yet design in traditional societies still manages to combine simplicity with the ornamental, the emotionally satisfying with the utilitarian," says Lebanese-French architect Annabel Karim Kassar, who devised a vibrant place of gathering for 5Vie Design Week in Milan, aptly called 'Le Salon d'Annabel'.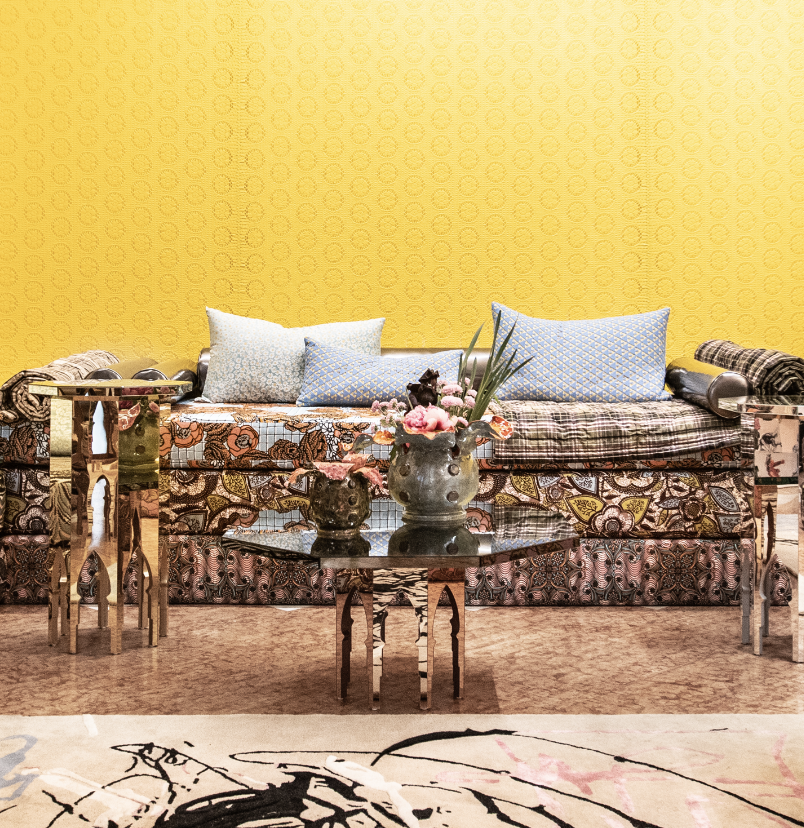 The makeshift salon – set inside Gilda Contemporary Art – combines modernist simplicity with traditional craft and ornamentation commonly found across North Africa and the Middle East, creating a space that doesn't shy  away from colour and is adorned with an assortment of furniture and lighting designs. Featuring her own works and pieces from international design brands, the salon is a showcase of Kassar's approach to design, which encourages the meeting of Eastern and Western principles and aesthetics. "For over three decades, my work has tried to forge a dialogue between eastern and western design, with a celebration of the detailed craftsmanship and aesthetic of traditional Arab, Berber and Ottoman cultures," Kassar explains.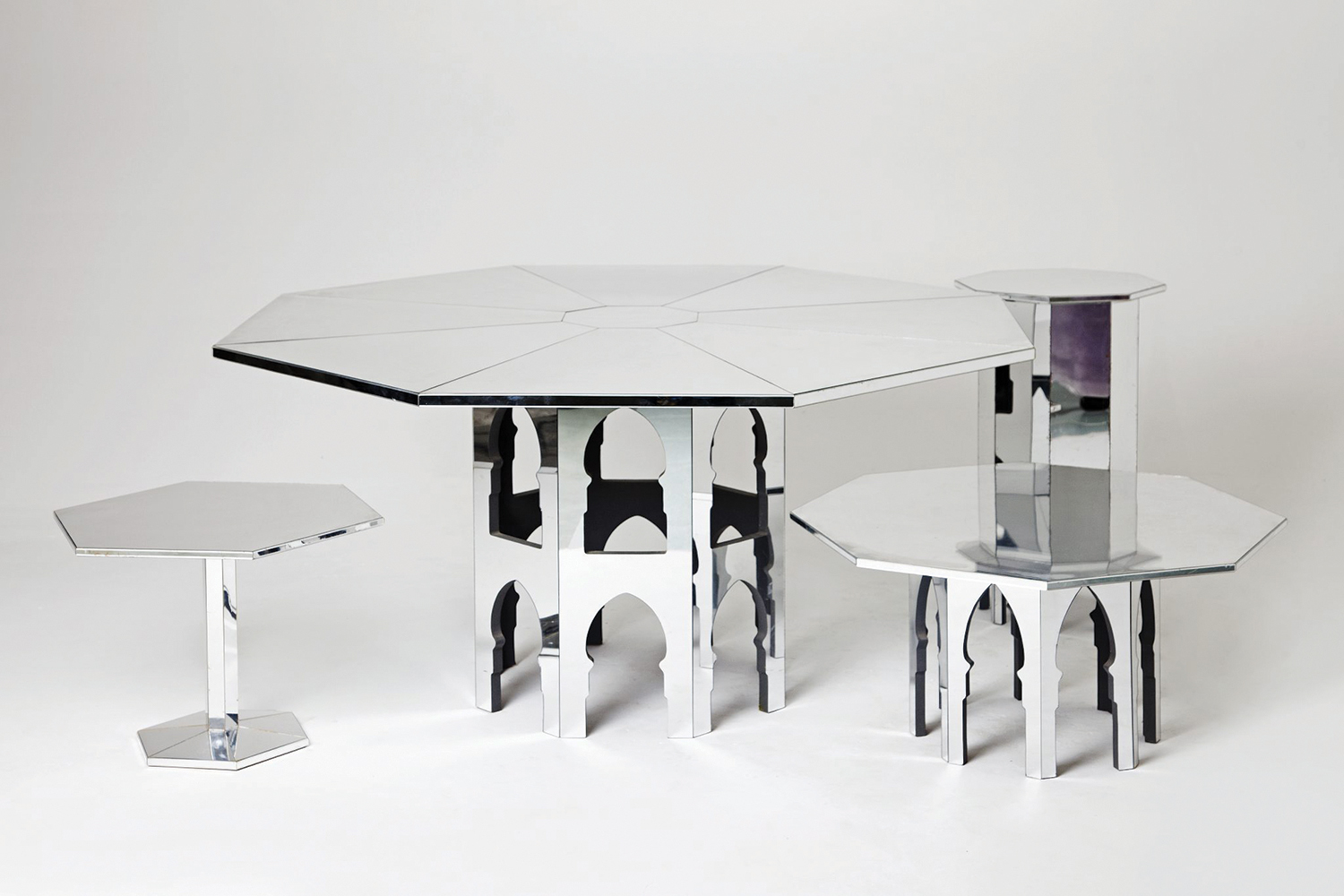 "With Le Salon d'Annabel, I again tried to tie-in this element of my work with a more modernist twist to create a space that could at once be as at home in Milan as it could in Beirut, or elsewhere. I have worked and lived across the globe, and my practice as an architect and designer is equally varied. I wanted to showcase more of my bespoke furniture and my approach to textiles, materiality and the way we inhabit spaces today through this installation."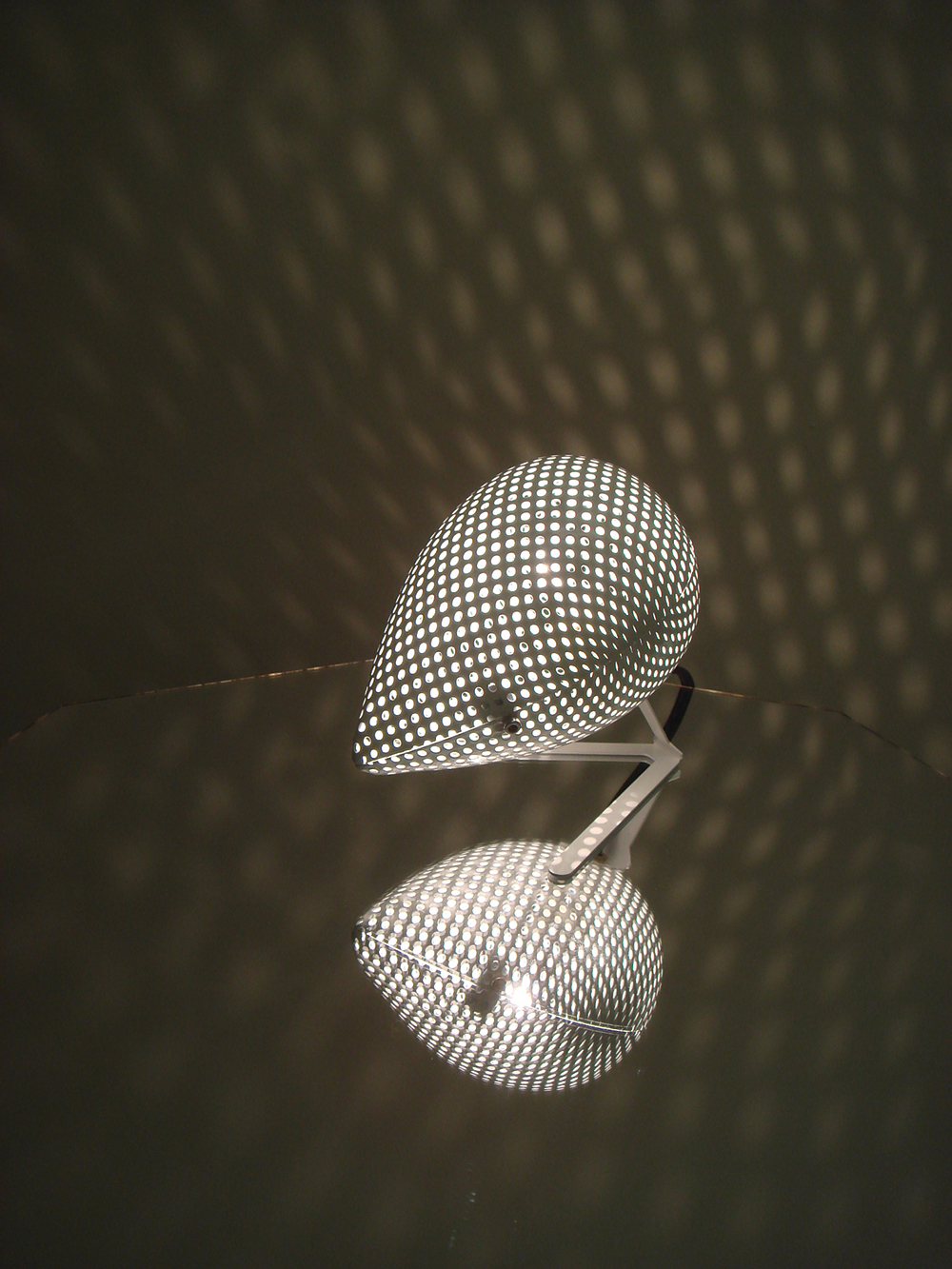 The core of Le Salon d'Annabel is a set of mattress cushions and pillows that can be arranged to create sofas of different heights and lengths. They come covered in traditional African patterns and fabrics from internationally renowned brands such as Rubelli, Knoll and Nobilis. The result is a modular seating system that can fit within any room or size of apartment. Hand-painted wallpapers incorporating the designer's artistic hand, bold acrylic mezze trays and handmade fabrics and upholstery could also be found across the space. Punctuated with Middle Eastern influences throughout, guests were able to explore Kassar's contemporary reinterpretation of the traditional Liwan, quilts with bold patterns, a bespoke hand tufted rug based on her own paintings, and her 'Diamond' tables – geometric mirrored works which are a nod to the area's detailed coffee tables.
The lighting included the Cai Stocking Light – a free-standing spherical work adorned in crocheted fabric – and the Cai Splashing Drop, a lighting fixture enclosed in perforated metal casing, providing an ambient effect.