One of the stand-out launches at this year's Downtown Design is Ten Tables, a set of collectable design objects from award-winning boutique design agency Binchy and Binchy. The architecture and design company says that the new collection "showcases how the beauty of heritage, even when mixed with revolutionary materials, leads the observer back to traditional roots".
Each piece from the collection represents "the palette of ideas and impressions used to develop a specific aspect of Binchy and Binchy's work" and includes the results of collaborations between Binchy and Binchy and several well-known brands, including Kvadrat Maharam, Ranieri Lava Stone, Surface 11, Expressions FZC, Mirodec and Emirates Glass.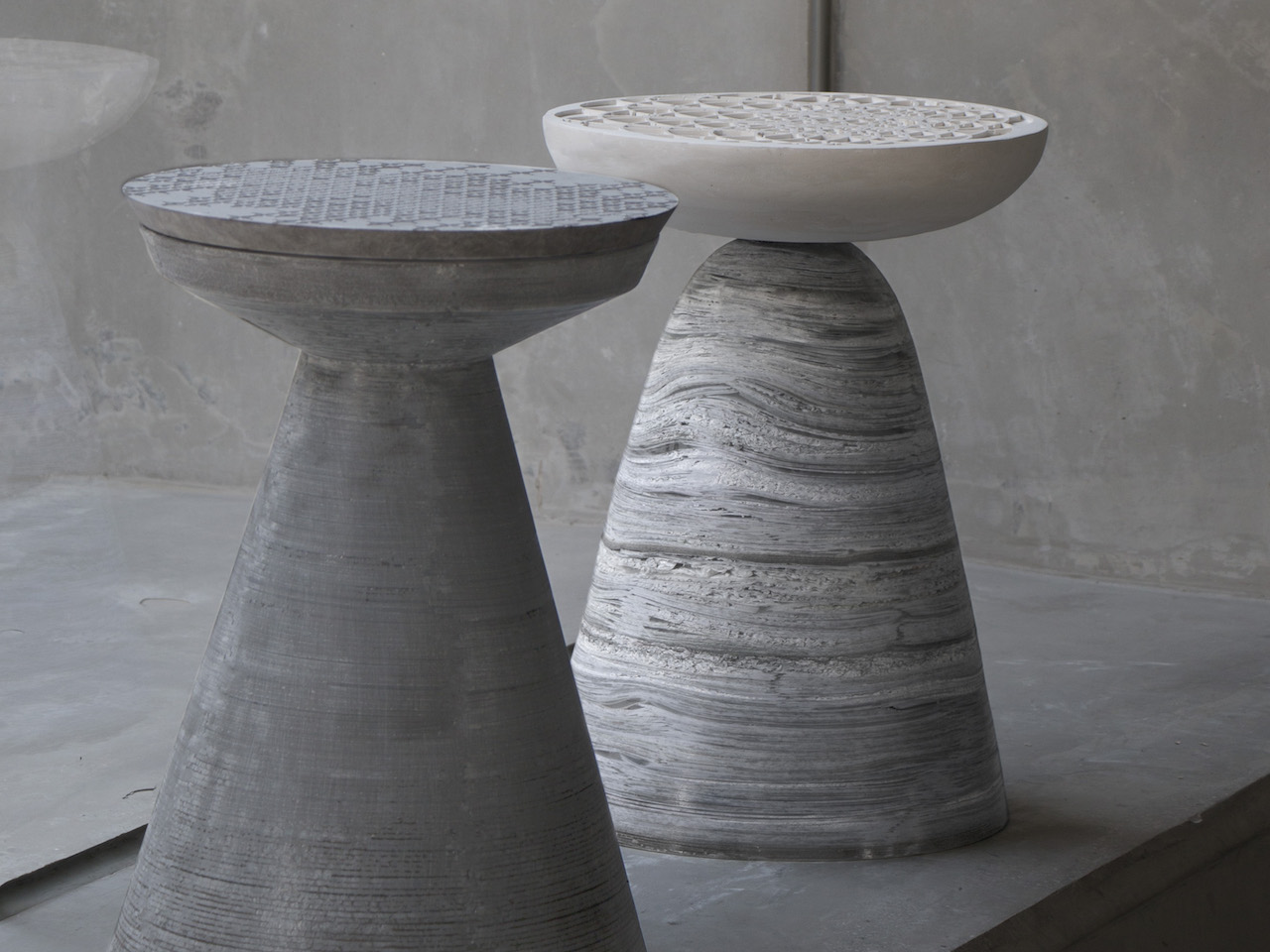 The collection includes 'Grey is not Grey,' 'Table Al Hosn,' Tribute Table' and 'Tranquility Table'. The tables match cultural undertones with a minimalist and contemporary approach to structure and build. The bases of all the statement pieces are made by compressing thousands of sheets of paper. The paper used is taken from extensive heritage studies conducted by the team, including stories and old photographs that fascinated them. This way, says the UAE-based brand, "the ideas, imagery and symbolism are embedded within the final base, as if it's a historic archive transformed to stone".