Andaz says that its new property, Andaz Dubai The Palm, is "a game changer in hotel design and hospitality, boasting a vibrant and sophisticated space that's rooted in art, design and culture".
Situated on a 300-metre-long private beach, and located on Palm Jumeirah, Andaz Dubai The Palm features two 15-storey towers linked by a 'floating pool'. Each tower houses 217 'bespoke' guest rooms and 116 individual designer residences boasting "a mix of fresh and contemporary sized spaces, a modern twist on traditional craftsmanship, and unique art experiences".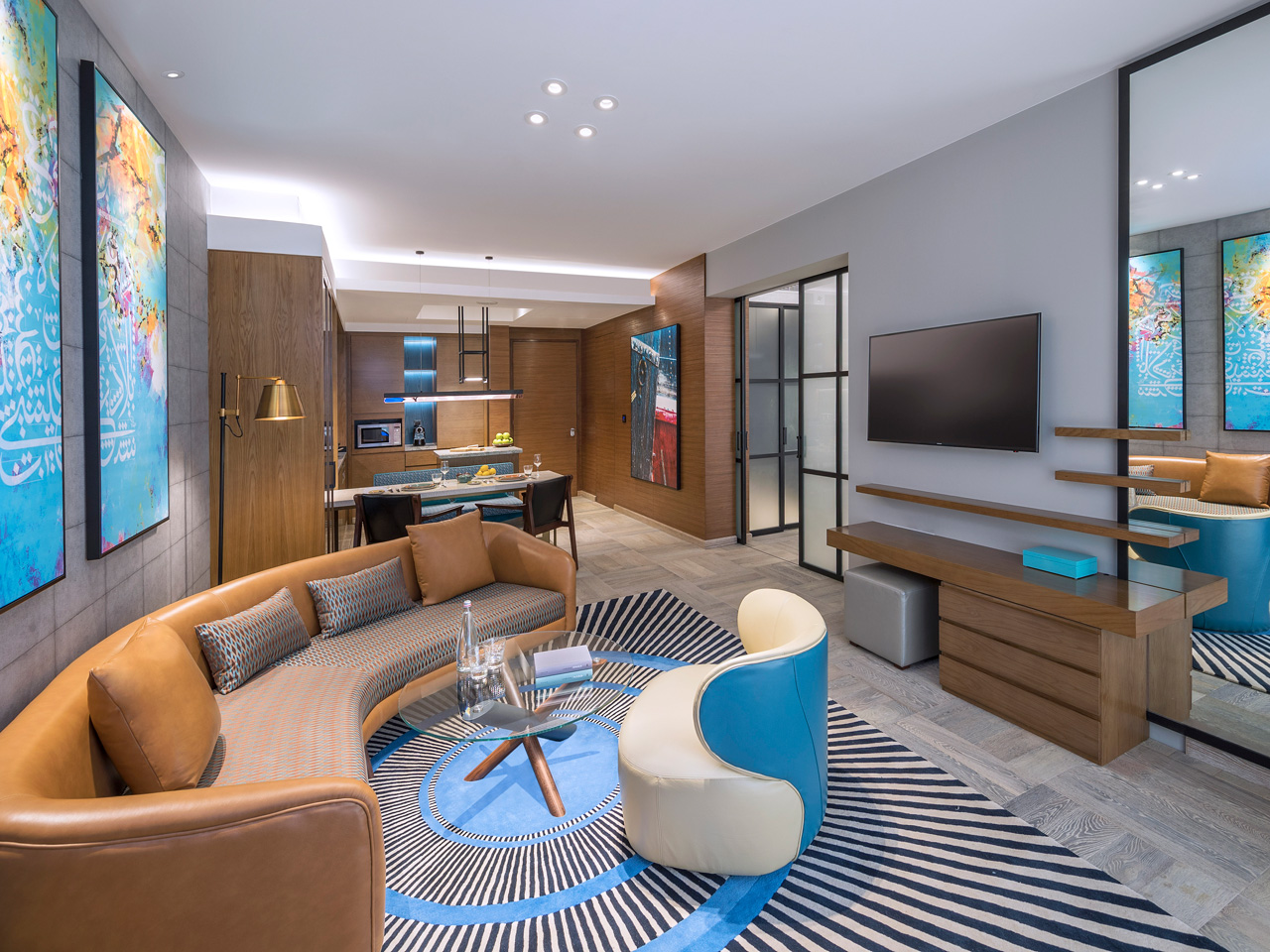 The new hotel has been designed by GDS | Glintmeijer Design Studio, who collaborated with FG stijl on the design concept and with wasl Hospitality and the hotel team on implementation. GDS drew upon Dubai's local talent pool to create the design and interiors – from renowned Emirati designer Khalid Shafar to one of the region's leading art consulting companies, AKAAS Visual Arts.
The result is "a kaleidoscope of local culture and multisensory interiors that capture the surrounding terrain and rich heritage, presented in an open, design-led space that delivers Arabic tradition and craftsmanship through a modern and contemporary lens".
The main entrance features vertical living walls, giant hanging chairs and quirky outdoor furniture, as well as a giant laser-cut canopy layered with Arabic-inspired patterns. In the centre of the hotel's entrance are two striking six metre-high doors carved with abstract Arabic calligraphy, and a show-stopping sculpture, set above a large dining table, that depicts an abstract interpretation of falcons flying freely in motion.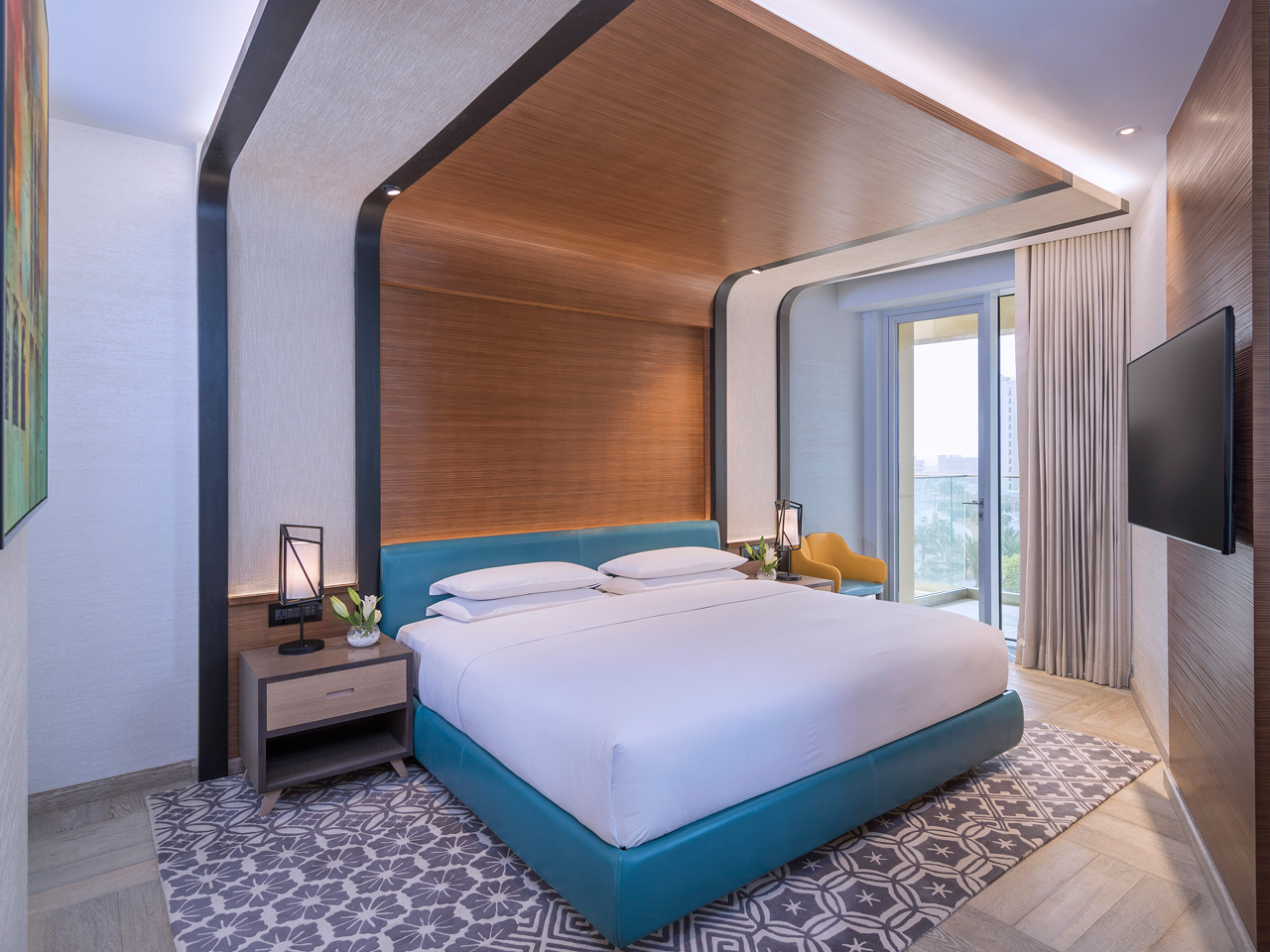 The hotel's rooms and suites feature Bedouin-inspired waved wooden canopies, woven fabric and black metal; and textiles inspired by Sadu – a traditional geometric embroidery technique using hand-woven fabrics – that pay homage to the region's craftsmen. Colourful stained glass panels enhance the bathroom partition, which also features a mix of dark woods, black accents and marble tiling.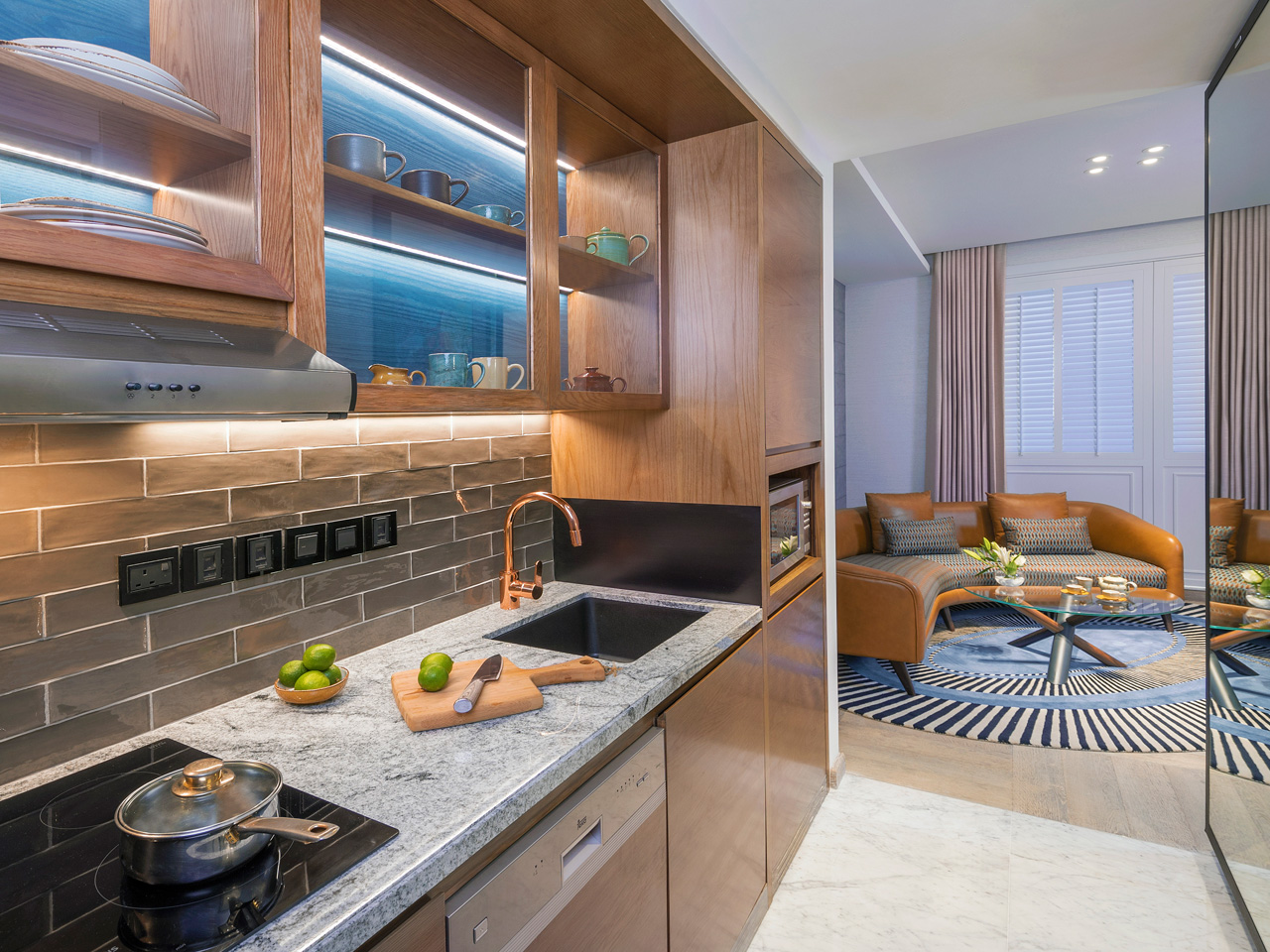 All residences have open-style kitchens, the latest technology, contemporary Arabic art, wooden floors and marble touches.
In addition to collaborating with renowned Emirati artists, Andaz Dubai The Palm plans to commission local artists and showcase a revolving display of one-off art pieces and gallery showcases.