Renowned for their distinctive contemporary artistic wall illustrations, La Ville Hotel & Suites unveils their unique identity. Capturing the essence of City Walk and the Autograph Collection Hotels, the sketches bring to life the 5-star boutique hotel's unique character and stories.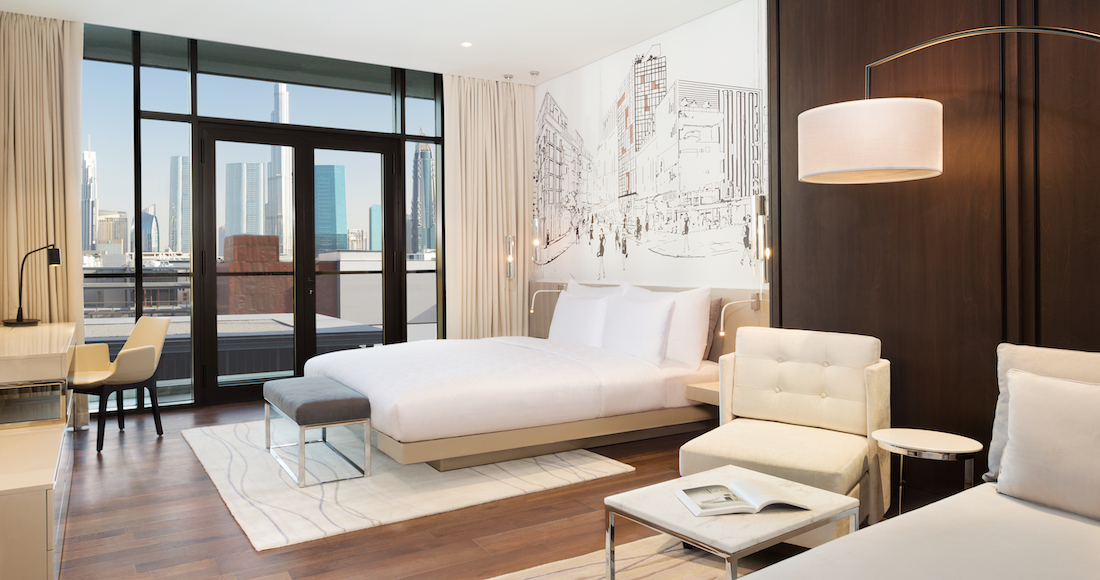 Embodying the subculture, spontaneity and sophistication of City Walk, the hotel worked closely with a Dubai-based artists' group, Art Painting Lab., to create custom artworks for the hotel room wallpapers. Commenting on the collaboration, Anna Florian and Max Laurence, of Art Painting Lab., the artists who worked on creating an immersive illustration, say, 'The project began just around the time when the plan for City Walk was being implemented – and wasn't ready for viewing. The illustrations in the room are inspired by our understanding of the very early stages of City Walk's design and architecture'.
Blending the quirky illustrations with contemporary furnishings, the low rise La Ville Hotel & Suites makes for surprising cosmopolitan and social experiences.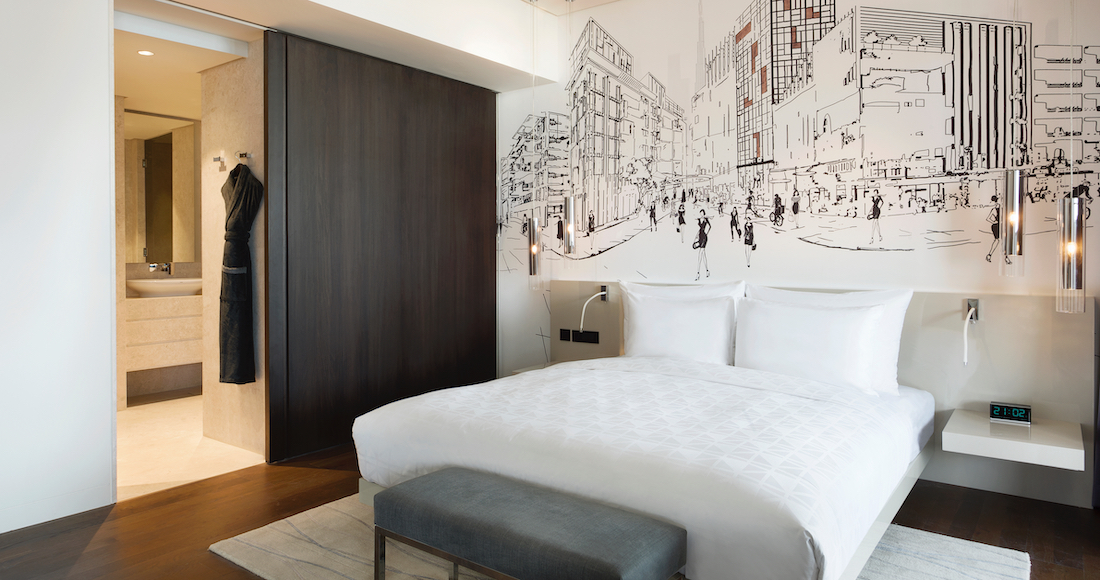 The black and white sketches of a bustling City Walk with specs of colours and the Dubai skyline makeup the iconic backdrop of every hotel room at La Ville Hotel & Suites CITY WALK. The sketches are complete with elegant shoppers, active families and charming couples strolling in the vicinity of the chic hotel's neighbourhood.
Resembling the Autograph Collection's motto, 'Exactly Like Nothing Else', unique to the property, through visual expression of care and attention to detail, the artists' illustrations celebrate the hotel's prominence in City Walk. Anke Glässing, General Manager of La Ville Hotel & Suites, says, 'We wanted to connect our guests and their experiences to the pulse of the urban artistic landscape of Dubai. Inspired by the property, and the idiosyncratic City Walk, we wanted to demonstrate skill in an unusual flair. Now, the wallpaper illustrations have become an important part of guest experiences and help them identify and connect with the property'.