Art and design firm, Impeccable Imagination, brings a new multi-sensory exhibition, 'The Sublime Nature of Being' to Dubai, opening on the 23rd of January, 2022 at ICD Brookfield Place, DIFC.
Informed by the philosophy of finding beauty in simplicity, founder and creative director of Impeccable Imagination, Ambika Hinduja Macker, curates a multi-sensory ethereal environment that conjures the experience of the purity of flora, fauna and the elements.
The Sublime Nature of Being is set to bring an immersive experience that includes three-dimensional installations, sound and scent, a play on time and space, light and shadow and elemental materials.
"I am very excited to launch my first public exhibition in Dubai, the city I now call home. I look forward for the audience to step into the space and be transported into a utopian sanctuary of tranquility and beauty," said Ambika Hinduja Macker.
---
id: What is the idea behind 'The Sublime Nature of Being'?
Ambika Hinduja Macker: The concept for the show stems from my fascination with the universal, human experience of awe and reverence that nature inspires and how that might translate into spaces that can be transformative, reflective, and explore our relationship with the surrounding environment.
id: You describe the exhibit as multi-sensory. Can you elaborate on the journey that the guests can expect to experience?
 AHM: The exhibition is an alchemic sonic environment that provides a one-of-a-kind experience elevating the senses, in resonance with the flora, fauna and the elements. It features large scale sculptures, light and shadow installations, modular components, natural materials, and a sublime bespoke fragrance that stirs hope and deep reflection.
id: Can you tell us more about the artists you are commissioning?
AHM: The exhibition features artworks from award-winning, international contemporary artists – sculptors, visual artists and more. The majority of pieces were commissioned specifically for 'The Sublime Nature of Being' and will be available for purchase.
id: You are the curator of the exhibition but also one of the artists. Can you tell us what inspired you to create the specific piece that will be on show?
AHM: A conversation with my client led her to commissioning the piece, titled 'Lost In The Embrace', which is a self-illuminating bronze sculpture designed with a Modernist aesthetic that infuses my signature use of nature-inspired elements. Just as a butterfly emerges through the transformative process of metamorphosis, so do our impressions and feelings morph and take shape as we view and experience beautiful art.
Here are some of the artists whose works will be part of 'The Sublime Nature of Being'" 
Jacob Hashimoto
The Order of Heaven and Hell
2021
Constructed sculpture of modular components of bamboo and paper kites, model boats, and astroturf covered blocks, Jacob Hashimoto's installation reference video games, virtual environments and even cosmology while being rooted in landscape abstraction and modernism.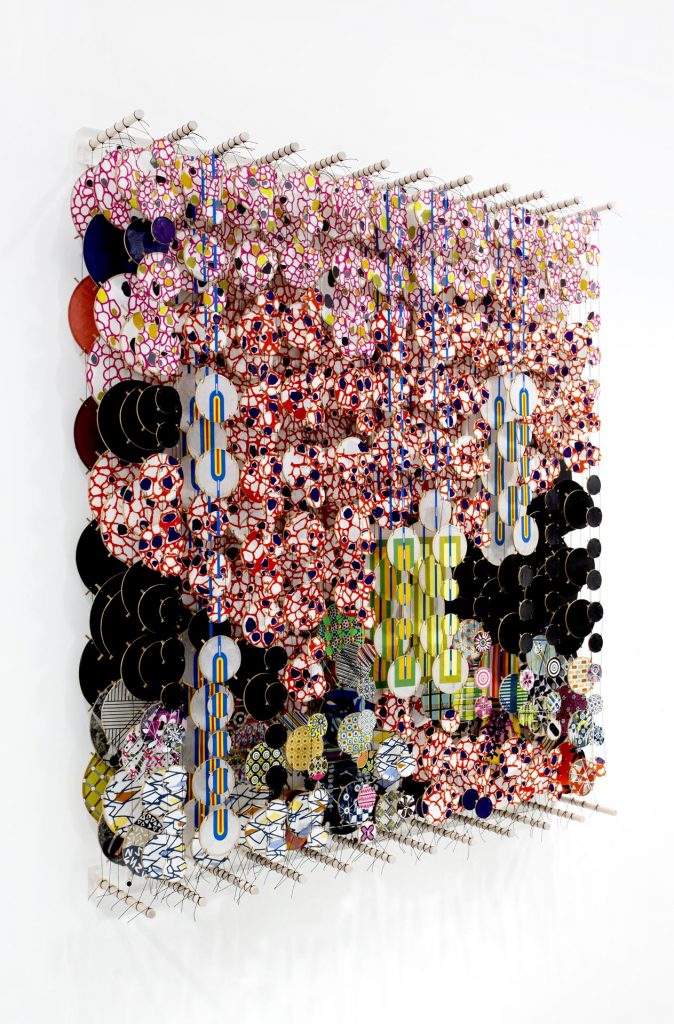 Fred Eerdekens
Conversations with myself
2021
Known particularly for manipulating form, language and light, Fred Eerdekens is a celebrated contemporary artist out of Belgium. Not using and letters to create any words, Eerdekens employs the using copper or aluminium and manipulates them to create angular forms and shapes that reveal verbal meaning when presented under a light.
Michelle McKinney
Lifted
2021
The UK based artists works with ultra fine woven metal to create intrinsic, and delicate sculptures. Her attention to detail have landed her a number of high-profile clients, from The British Council to Tiffany and Christian Dior.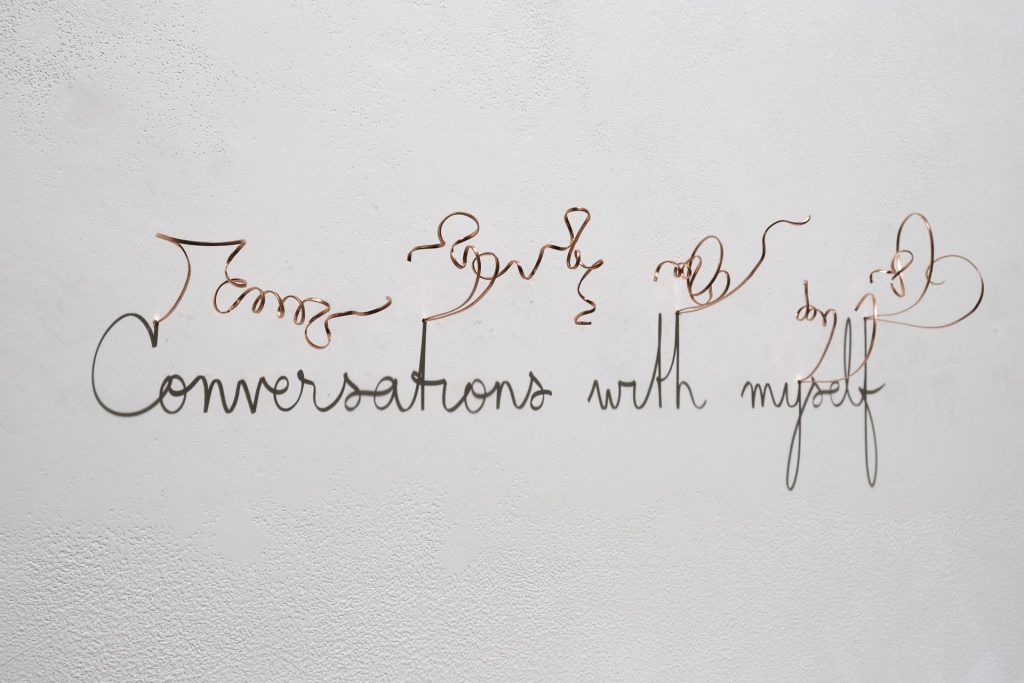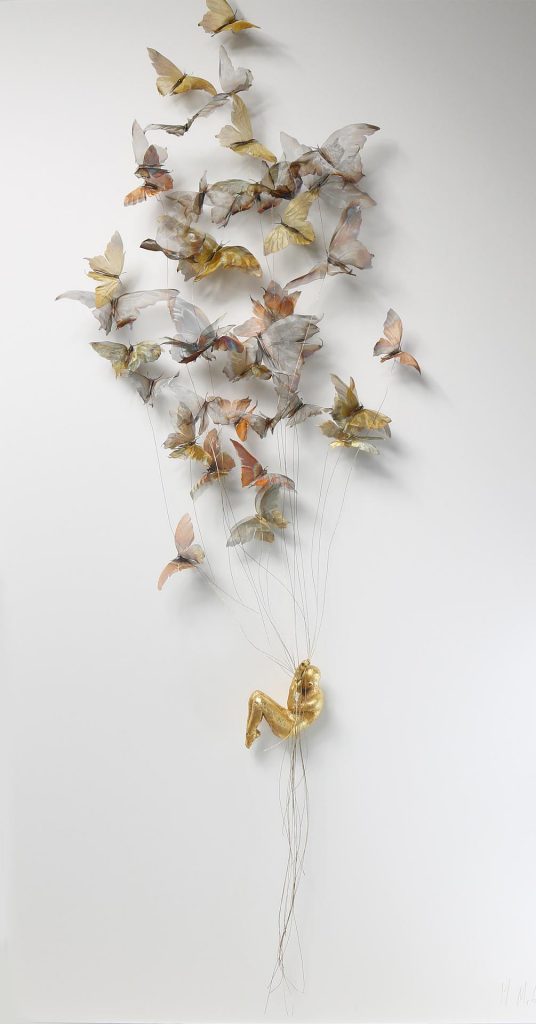 The Sublime Nature of Being opens January 23rd to February 27th, 2022.