Van Cleef & Arpels is collaborating with French artist Alexandre Benjamin Navet to design the window displays of the maison's boutiques worldwide, including those in the Middle East. Navet explores the world of flowers for the first time, reinterpreting the brand's cherished theme, combining it with vases that are a recurrent motif in his own work.
"I have been drawing vases for several years: I say they are like actors on a stage, elements in a theatre production. But people often point out that there are never any flowers in my vases. So, I thought it was funny and interesting that – when we met – the maison invited me to draw flowers, leaving a lot of room for the energy of colour.
"The idea was to present flowers in bloom, but also to focus on the colours that come to life. My palette is already rich, but I really expanded it to create drawings that are both a personal signature and the fruit of this collaboration with Van Cleef & Arpels. It's a dialogue, an exchange, a conversation."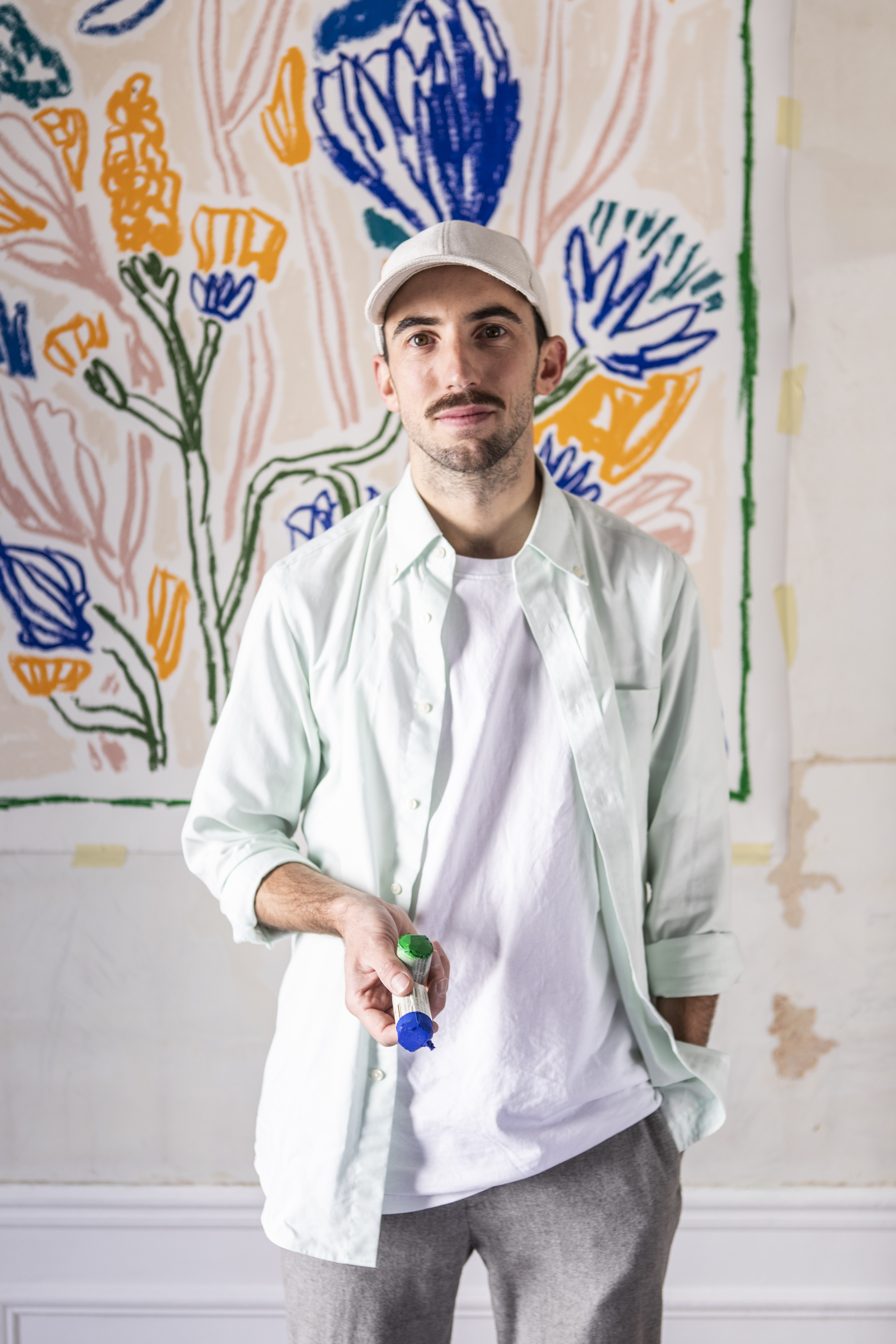 By recreating a sketchbook feel, Navet brings blossoming floral forms and a dazzling colour palette to the maison's window displays. Stems and petals – cut out and reassembled into colourful compositions – seem to emerge from curved sculptures, which also hold the jewels.
Created by the artist in pencil at his Paris studio, the original design reflects the artist's attachment to spontaneous outlines and explosions of vivid, luminous colour. To celebrate the vitality of nature throughout the year, Navet and Van Cleef & Arpels have also created large-format scenery, to be installed in-store or at external events.
Ample flowers and copious bouquets unfurl across façades and furnishings as if nature had suddenly occupied the space during the night. The brightly coloured decor – an imaginary garden in oil pastels – will be completed with personalised details to match the destination. This immersive experience will give visitors the dream-like impression of strolling through an open sketchbook, in a blend of architecture and drawing.