A  young practice, AB+AC Architects – headed by Arianna Bavuso and Andre Chedid – believes that architecture holds an emotive power that has the ability to provoke a reaction. Their own work attempts to channel or influence that power, creating spaces that are not solely about being seen, but also about being felt. 
The duo's most recent installation, 'Back to the Future', demonstrated this approach, creating an experience that is hypnotic, visual and tactile all at the same time. AB+AB Architects was tasked by Fantini Mosaici – a company that has been creating mosaic works for over 100 years – to explore new forms of expression to reflect age-old artisanal techniques and craftsmanship. As a result, 'Back to the Future' formed a physical experience that celebrates the art of mosaics and terrazzo "by bringing high craftsmanship (which generally lives in a collective memory of history and tradition) into the future," the architects describe.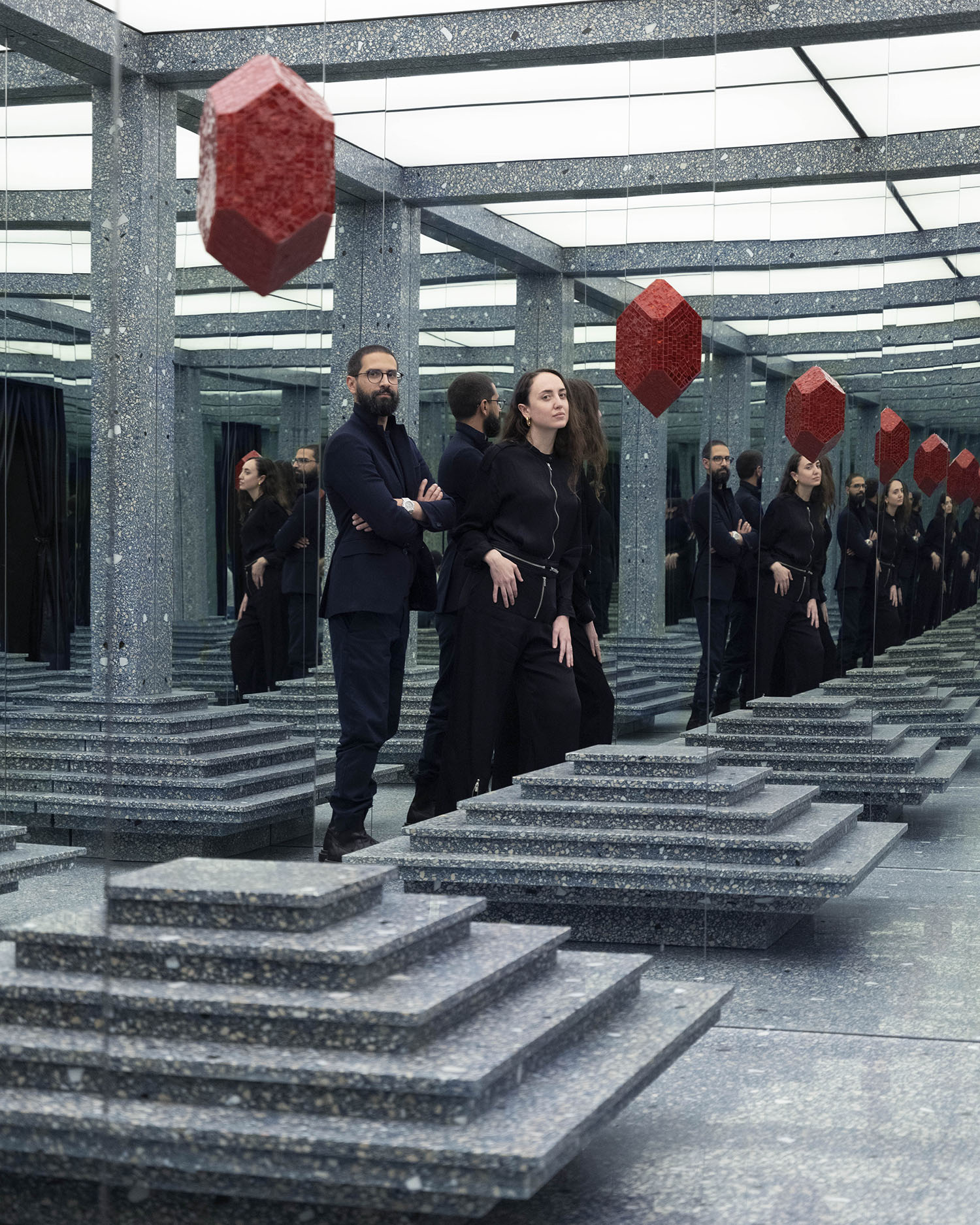 But while on one hand the project is a call for the preservation of ancient techniques, it is also, more importantly, a showcase of how such crafts can respond to future needs. "It makes us reflect on how, in order to move forward, we often have to look backward," says the duo.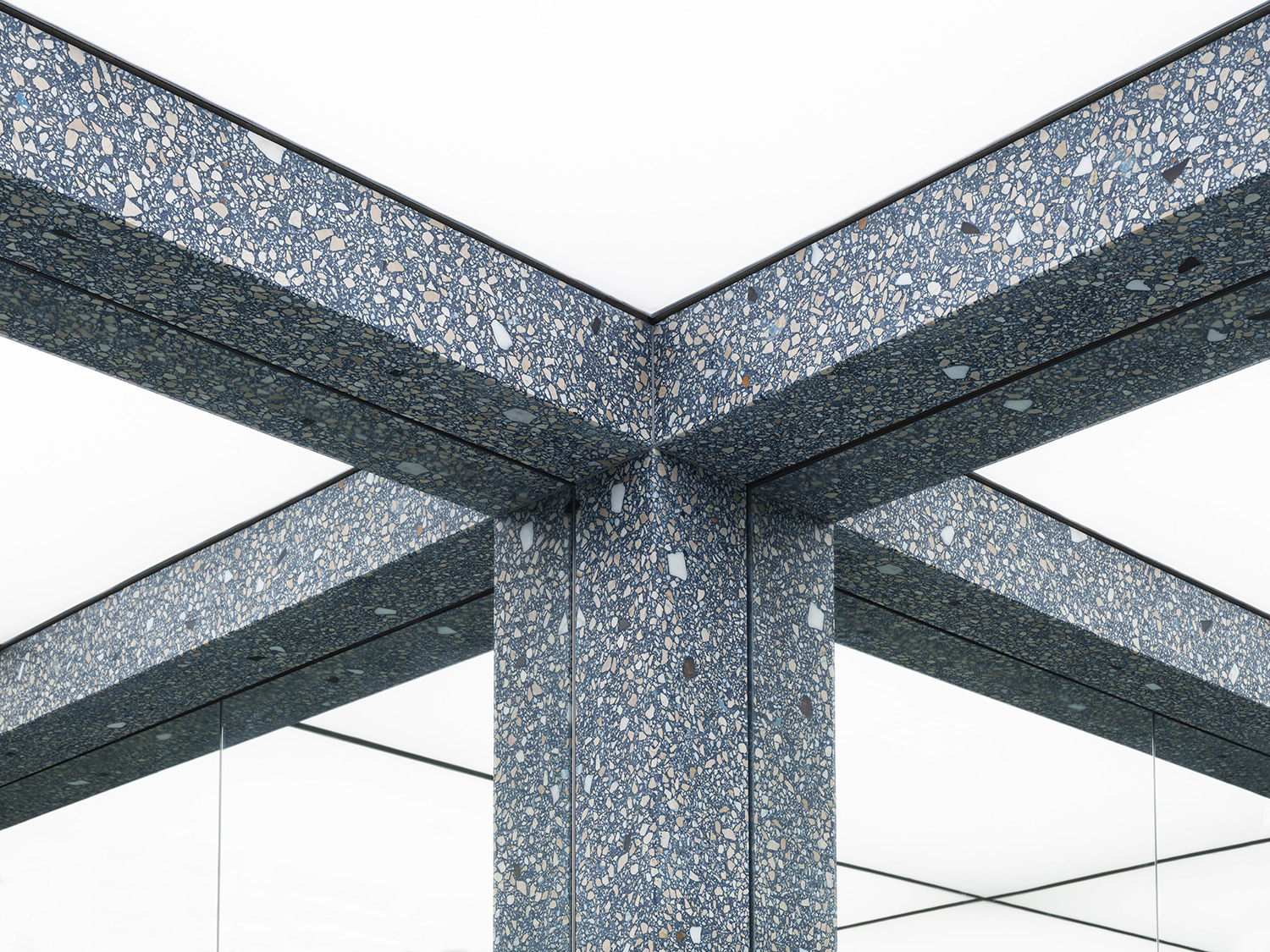 The installation was organised in a sequence of rooms that divvied the exhibition into two acts: the first being a dark room featuring a specially designed hand-made floor of waves alternating between tesserae in precious Nero Portoro and Orobico Chiaro marbles. Following this space, the installation itself was revealed: a kaleidoscopic room that plays with the illusion of a limitless universe, formed by a mixture of precious and rough stones that compose a three-dimensional floor of floating pyramids framed by an endless sequence of portals.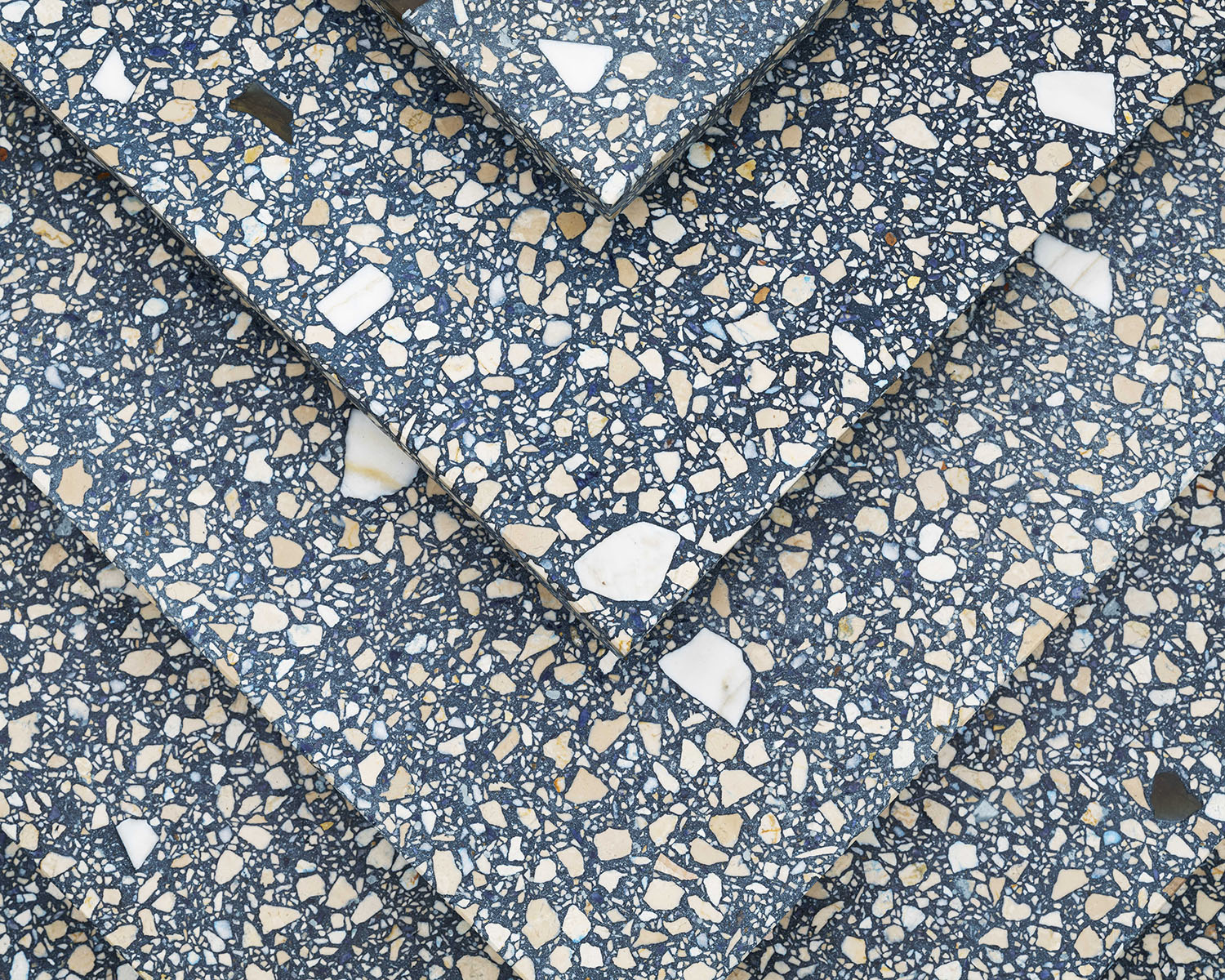 Proving an educational journey, the installation saw a mixture of terrazzo – including a combination of marbles with larger and more valuable pieces, such as Calacatta marble – used in combination with smaller-sized discarded fragments, as in the case of Lasa White marble, Botticino marble or Sodalite – a blue volcanic rock that in the ancient practice of crystal therapy was used as a healing stone.
"Our starting point was perhaps the challenge itself," the architects recall. "We asked ourselves questions like, 'what shape will luxury assume in the future?' From there, the intention was to create a timeless experience with a design that would provoke emotion and desire yet, at the same time, inspire a certain sense of calm and peace.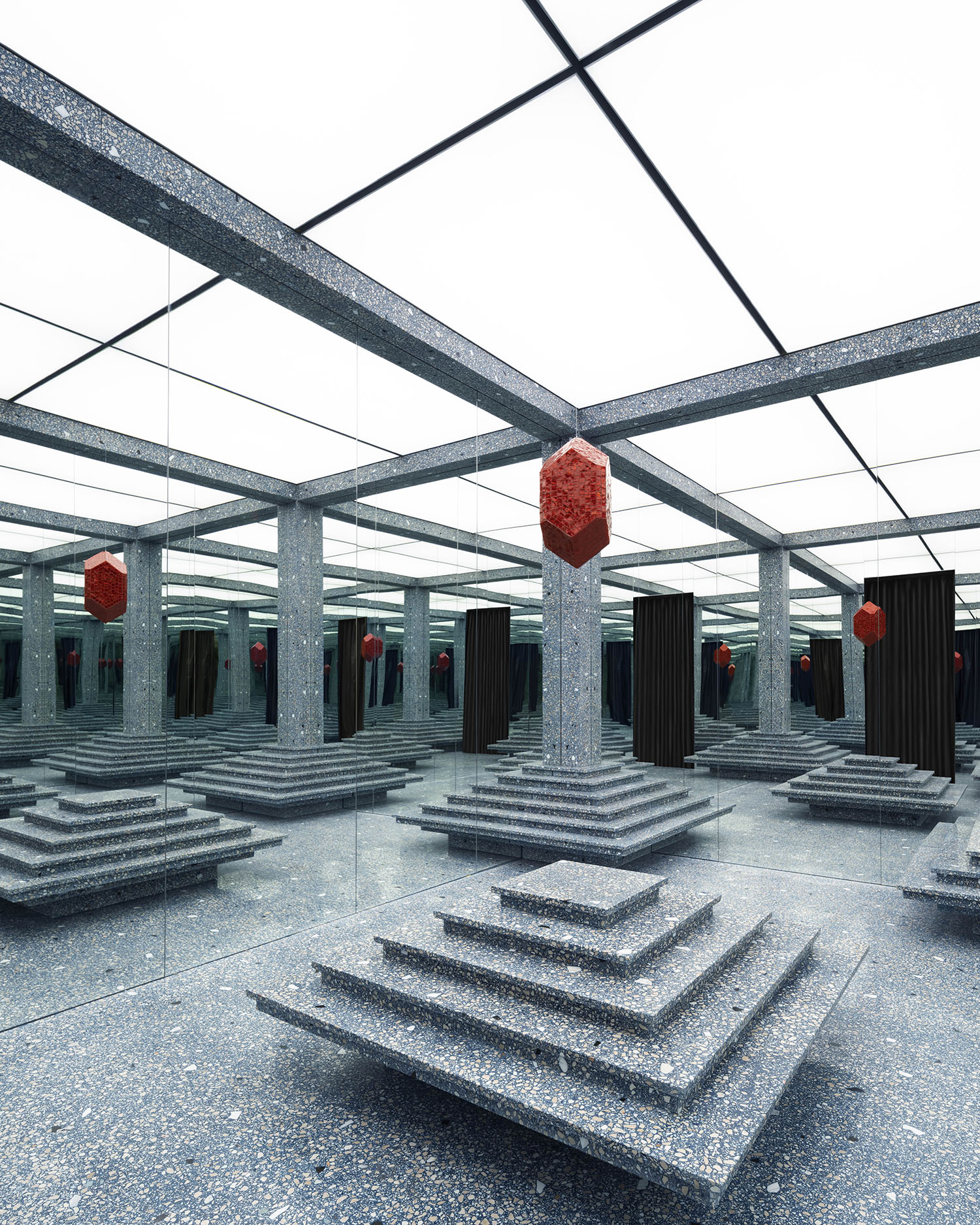 "Never before have we seen the future manifest itself so frequently in our present as in this last decade, so it was crucial to explore solutions bridging ancient techniques such as Venetian terrazzo and mosaic with a world in such rapid evolution."