Virtual economies within the metaverse are gaining traction. They are already popular with those that move in sartorial spheres, and you can now verify virtual couture using NFTs (blockchain-based non-fungible tokens). This form of transaction means that digital items can be easily traded with other buyers, with the hope that their illusory clothing will significantly appreciate in value. Perhaps unsurprisingly, this relatively new market is now attracting some serious attention and investment.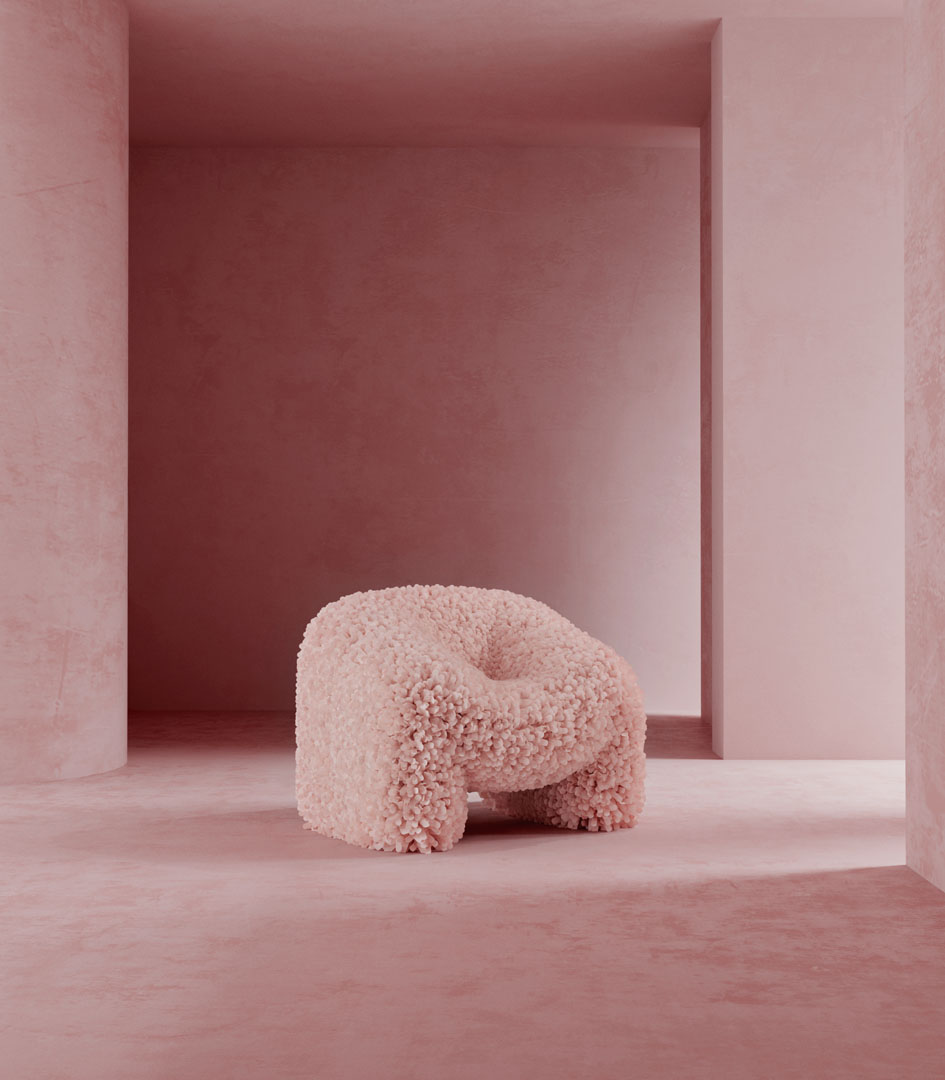 Brands such as Dutch digital fashion house The Fabricant are currently creating extraordinary digital clothing designs and curating remarkable fantasy fashion collections for the likes of Atari and Buffalo sneakers, amongst others.
We are also already seeing consumers enthusiastically purchasing virtual garments that are 'worn' in gaming and social media platforms. Louis Vuitton-clad avatars are not uncommon in the popular League of Legends video game, nor is CGI (computer-generated imagery) apparel on our Instagram feeds. The only limit is one's imagination: one day, you could be posing at the Burj Khalifa; the next, you could be walking through the Jebel Jais mountains with your pet dinosaur.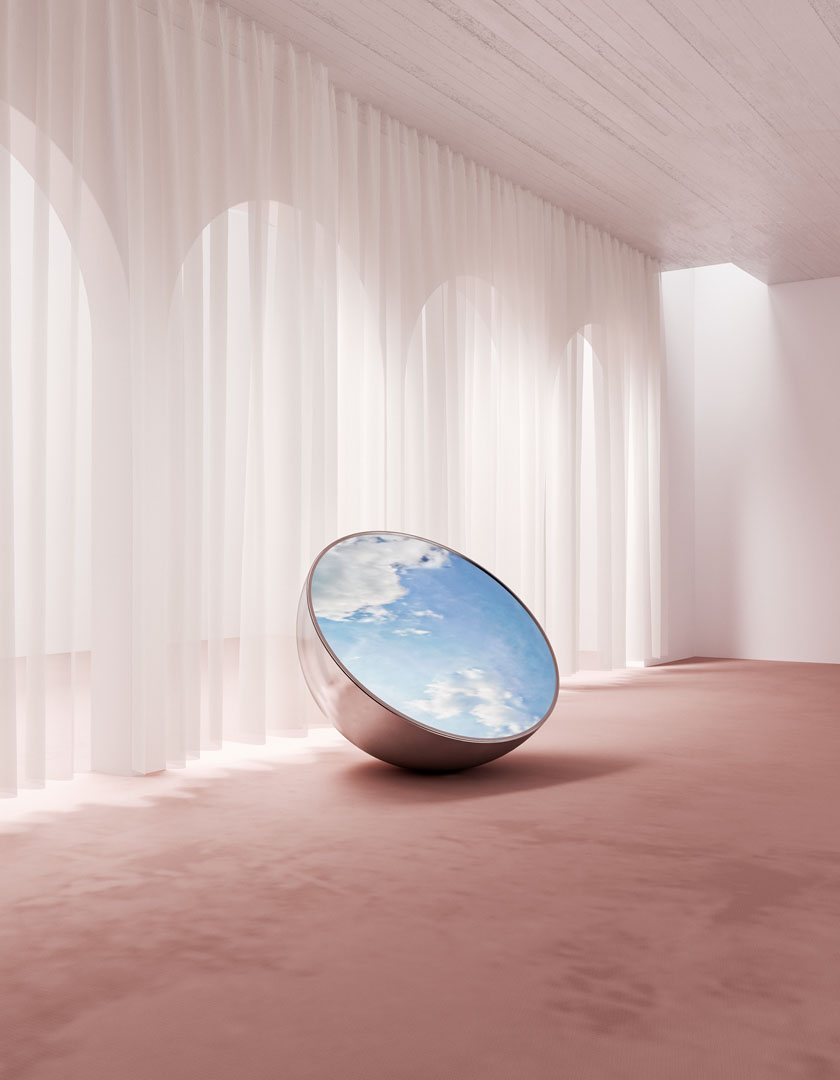 Contemporary design has formed its own sought-after genre of digital assets by following fashion's trajectory of dematerialisation. Trends are already showing that furniture could flourish at an even faster pace than fashion. There is an established demand for virtual environments; historically, these have been part of architectural production. Digital renderings have long served interior designers and architects, helping them and their clients visualise buildings and spaces before construction commences.
The new generation of digital artists takes imagination to another level, creating ethereal products, furniture and homes that will never be built or created. This new wave of inspirational and innovative projects is coercing more and more brands to use virtual scenography for their branding, product and campaign imagery.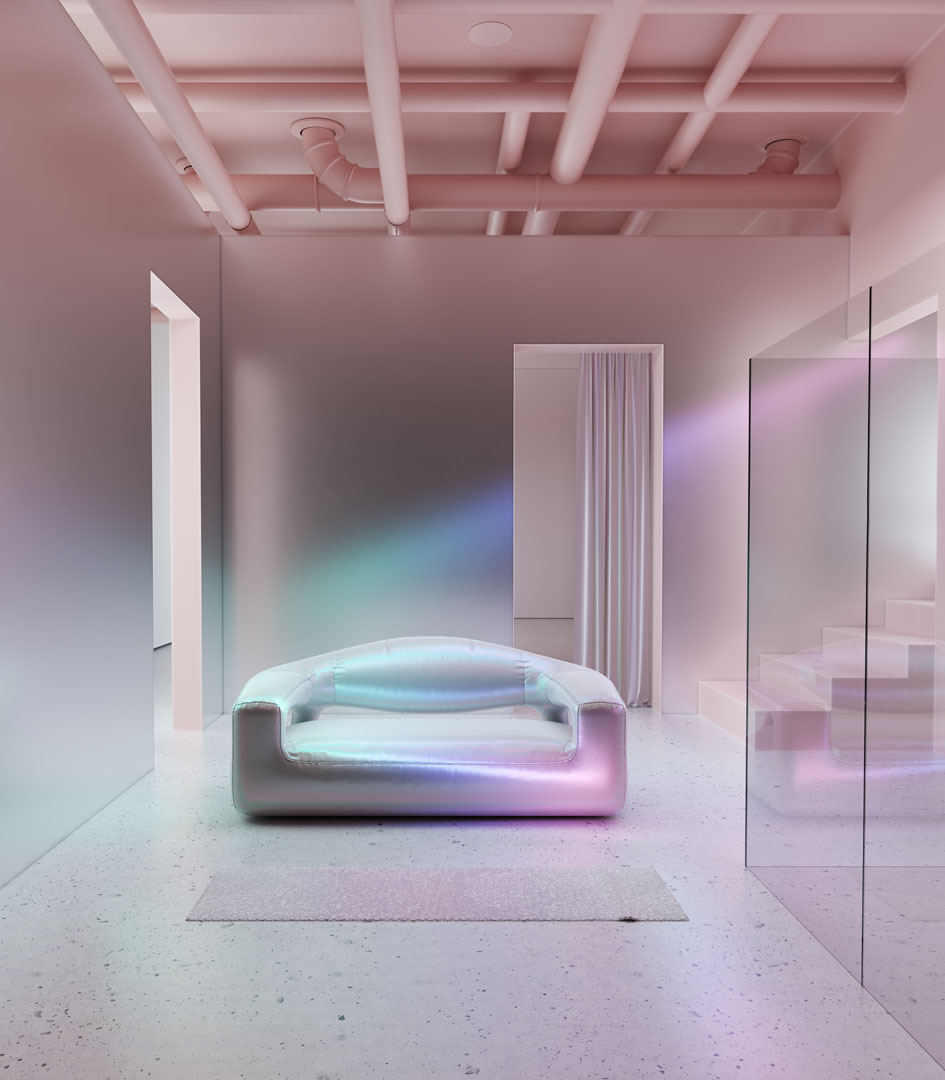 The metaverse is a grown-up version of gaming. This sphere sees a shift from spending free time competing, slaying and questing to a virtual space where there is downtime to socialise, dine, hold conversation, shop and live. Large-scale digital furniture sales need to be realised and mde available to the mass-market. Of course, it is more complicated than an avatar skin that is accessible to all ages and genres.
Mainstream furniture brands are watching with interest as building games such as Design Home attract millions of players who are encouraged to purchase digital interior design furnishings from West Elm and Pottery Barn, for example. Similarly, in 2020, furniture giant IKEA cleverly published the Animal Crossing: New Horizons-themed furniture catalogue, which married styles from the Nintendo game and the trademark Scandinavian IKEA brand. This way, the increasing array of products adds value to traditional furniture sales.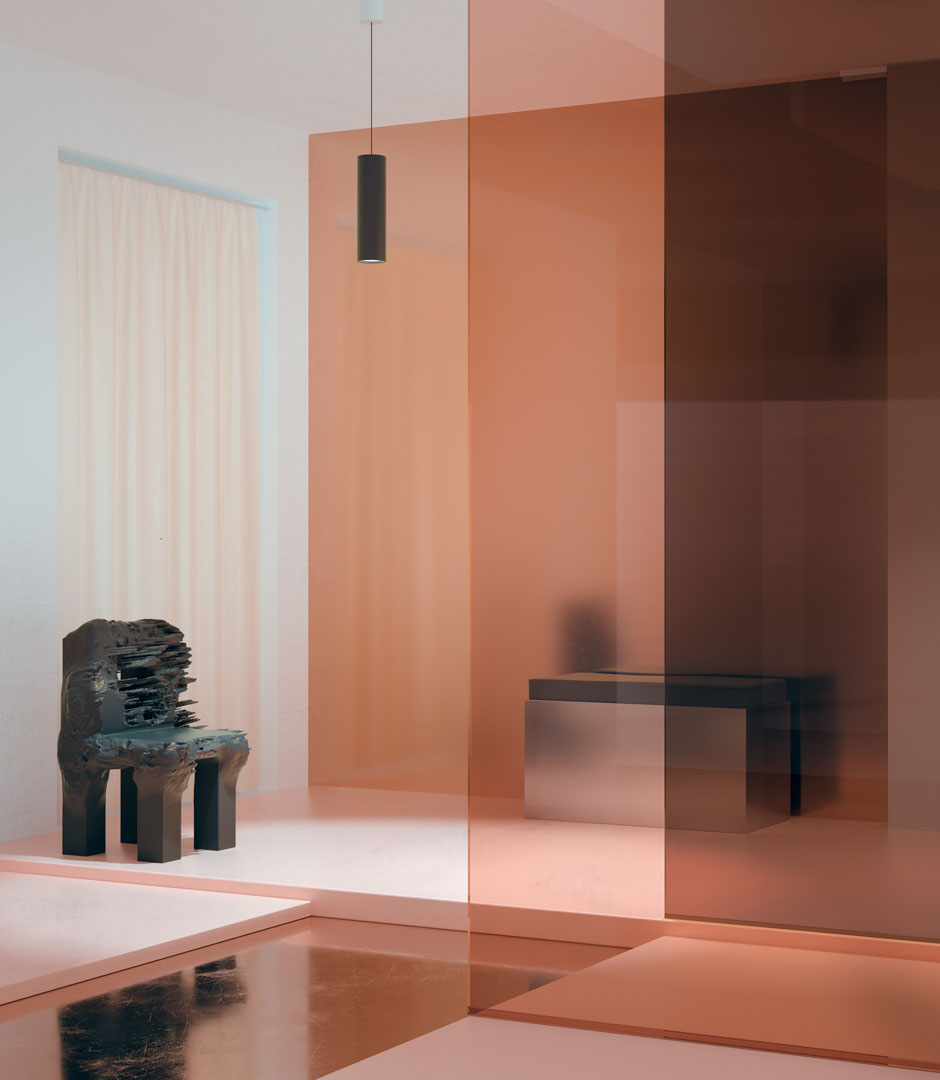 One can place virtual items in any shared metaverse or virtual space, including open worlds such as Decentraland, Somnium Space and Minecraft; or use them in augmented-reality applications and development platforms to create games, animations and CGI movies. Recently, an online marketplace auctioned virtual furniture for just under $500,000; a custom piece that will be designed by the buyer and Argentinian digital artist and designer Andrés Reisinger sold for nearly $70,000.
We have already seen Reisinger create the spectacular cloud-like armchair that went viral on Instagram at the turn of the decade. He made the Hortensia chair a reality with over 20,000 fabric petals; the first real version of the chair is on display at the Montoya gallery in Barcelona. This chair has amassed tens of thousands of likes, created numerous conversations and attracted three orders – for a non-existent chair.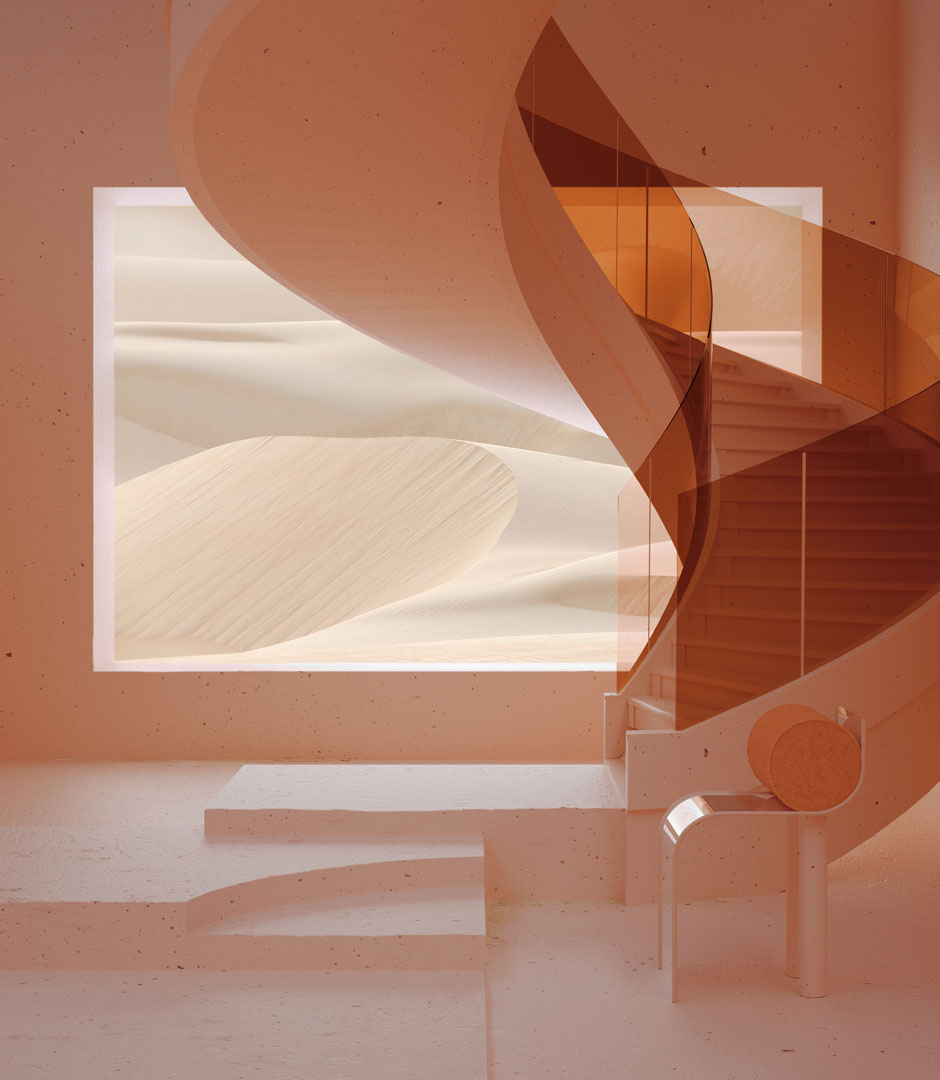 Reisinger anticipates virtual design to be the new, complementary way to grow the interior and architecture industry, together with designers' careers and businesses. Amongst his eccentric collections is a shiny bulbous pink table that bears a resemblance to bubble gum, a settee that looks like an oversized deflated silver balloon and a chrome storage unit with seemingly precariously balanced draws. He is also working on a customised piece that will be transformed into a physical object.
Buyers display digital furniture in a virtual gallery and sell pieces for a profit when their values increase, much like a physical piece of furniture in a traditional gallery would be. To prevent forgery or replication, each piece of furniture is 'tagged' with an NFT that can be traced back to the maker and owner. The ownership of the NFT is absolute, which means that collectors immutably own their NFT or virtual furniture, not the artist that created them; in other words, you own what you are buying.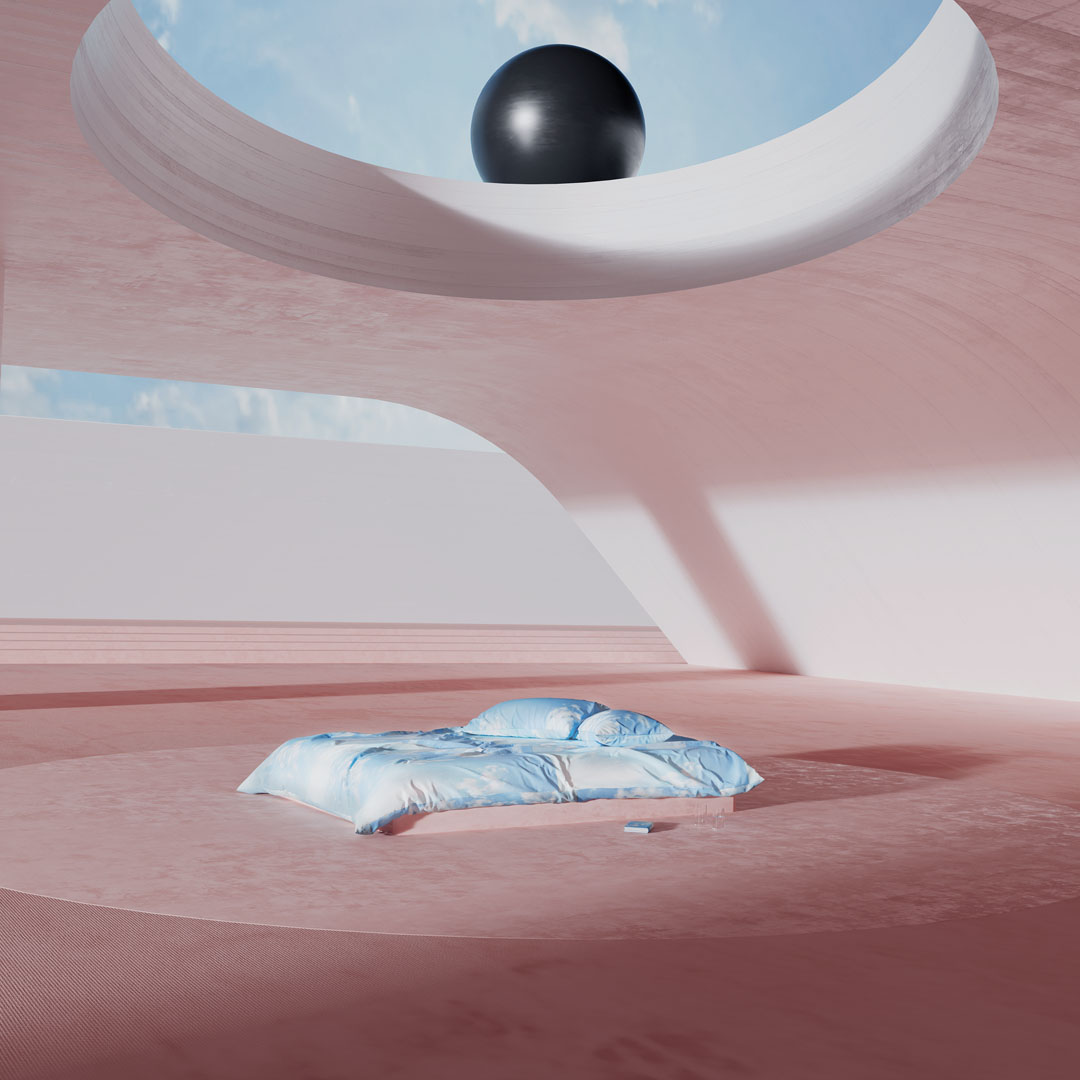 Artists who choose to sell their virtual designs to a global audience allow them to bypass galleries or auction houses, thus saving them sometimes disproportionate seller's commissions. Royalties can also be programmed into the NFT so that the creator receives payment each time their art is sold to a new owner. Engaging online exhibitions offer a glimpse at the new hybrid and extended reality where art is freed from spatial and time-based constraints. The physical and digital worlds are colliding to form a unit and this fusion will only go further, showing that design can become larger than its tangible form.