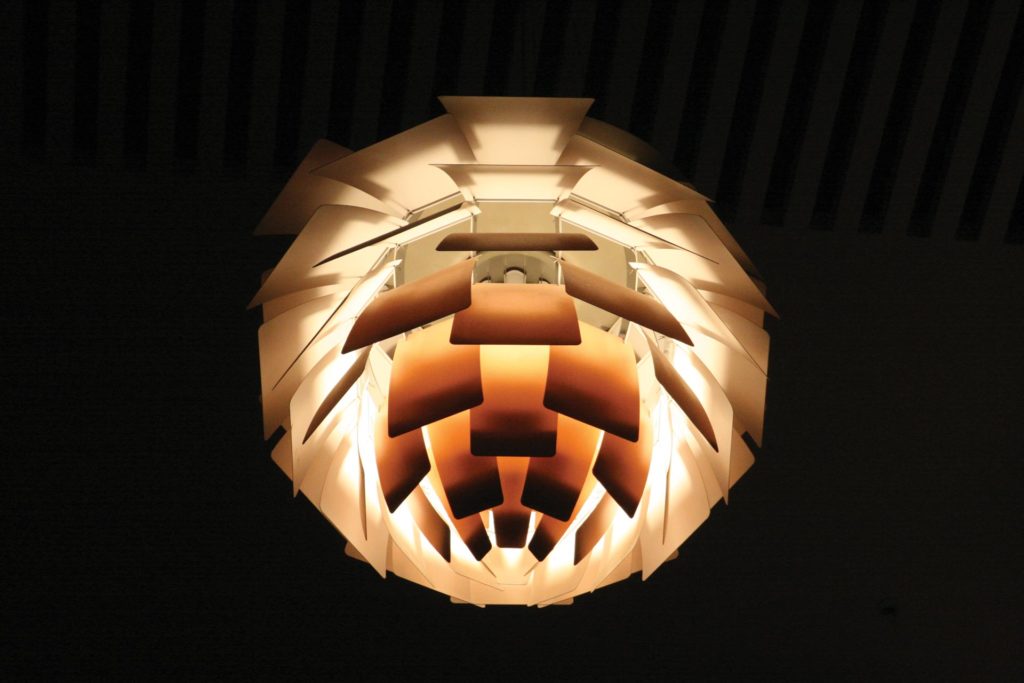 Over six decades ago, Poul Henningsen's fascination and experience with light resulted in the one of the most beautiful, refined and enduring lighting objects of the 20th century.
Born in Copenhagen in 1894, and the son of a famous Danish actress, Poul Henningsen studied at The Technical School at Frederiksberg, Denmark, and then at Technical College in Copenhagen.
He was educated, and initially practiced, as an architect, but achieved greater success – and fame – as writer, critic and lighting designer.
His PH-lamp of 1925 featured the careful, elegant approach that characterised all his designs – manipulating rays from its bulb so that illumination was both uniform and glare-free.
Henningsen is often referred to in Denmark simply as PH, and his initials form part of many of his creations, including that of perhaps his greatest: the PH Artichoke pendant.
This celebrated light fixture was created in 1958 for the Langelinie Pavillonen restaurant in Copenhagen, where it still hangs – testament to the lasting appeal of its iconic sculptural design.
Though widely known by its English name, PH Artichoke is referred to in many countries by the literal translation of its original Danish name: PH Kogle (conifer cone).
Available in three different sizes and finished in copper, wet painted white or brushed stainless steel, PH Artichoke features 72 laser-cut or stamped leaves, which are carefully positioned to form 12 unique rows of six leaves, and work with the chrome inner diffuser to ensure that the glare-free light is evenly reflected in a unique pattern.
Stainless steel aircraft cables are used to mount the light, which is unusually heavy – typically weighing between eight and 28 kilogrammes.
The PH Artichoke is, and has always been, manufactured by Louis Poulsen Lighting, with much of the production process carried out by hand.
Henningsen's collaboration with Louis Poulsen began in 1925 and endured until he died. The company also played a role in his literary success – with its then-CEO, Sophus Kaastrup-Olsen, giving editorship of its own magazine to the designer as a gift, following his dismissal from a Danish newspaper due to his radical opinions.