In partnership: For its installation during Downtown Design – designed by Sari Cheaib from Olsen and Partners – THG Paris showcased an iconic collection that draws on a 20-year-long collaboration with Lalique, demonstrating a union of exceptional know-how and creativity.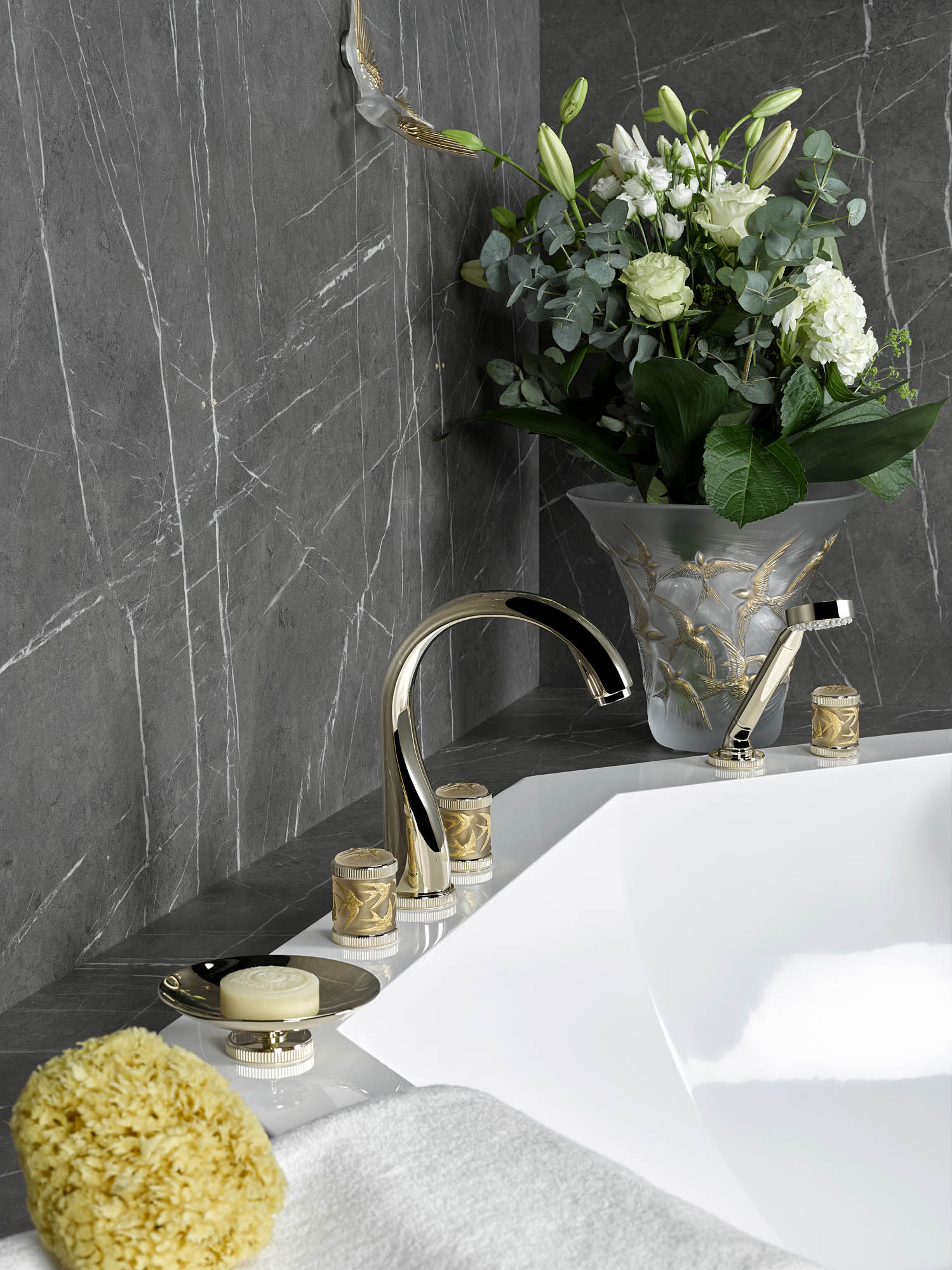 Swallows have been emblematic of the House of Lalique for decades. Known to explore wildlife and nature as sources of inspiration, founder René Lalique was particularly inspired by the swallow, which has made many a decorative appearance in the brand's glass creations, from jewellery to decorative objects. Therefore, it is only fitting that its artful collaboration with THG Paris brings forth the creation of an iconic collection, Hirondelles, which depicts a flight of swallows.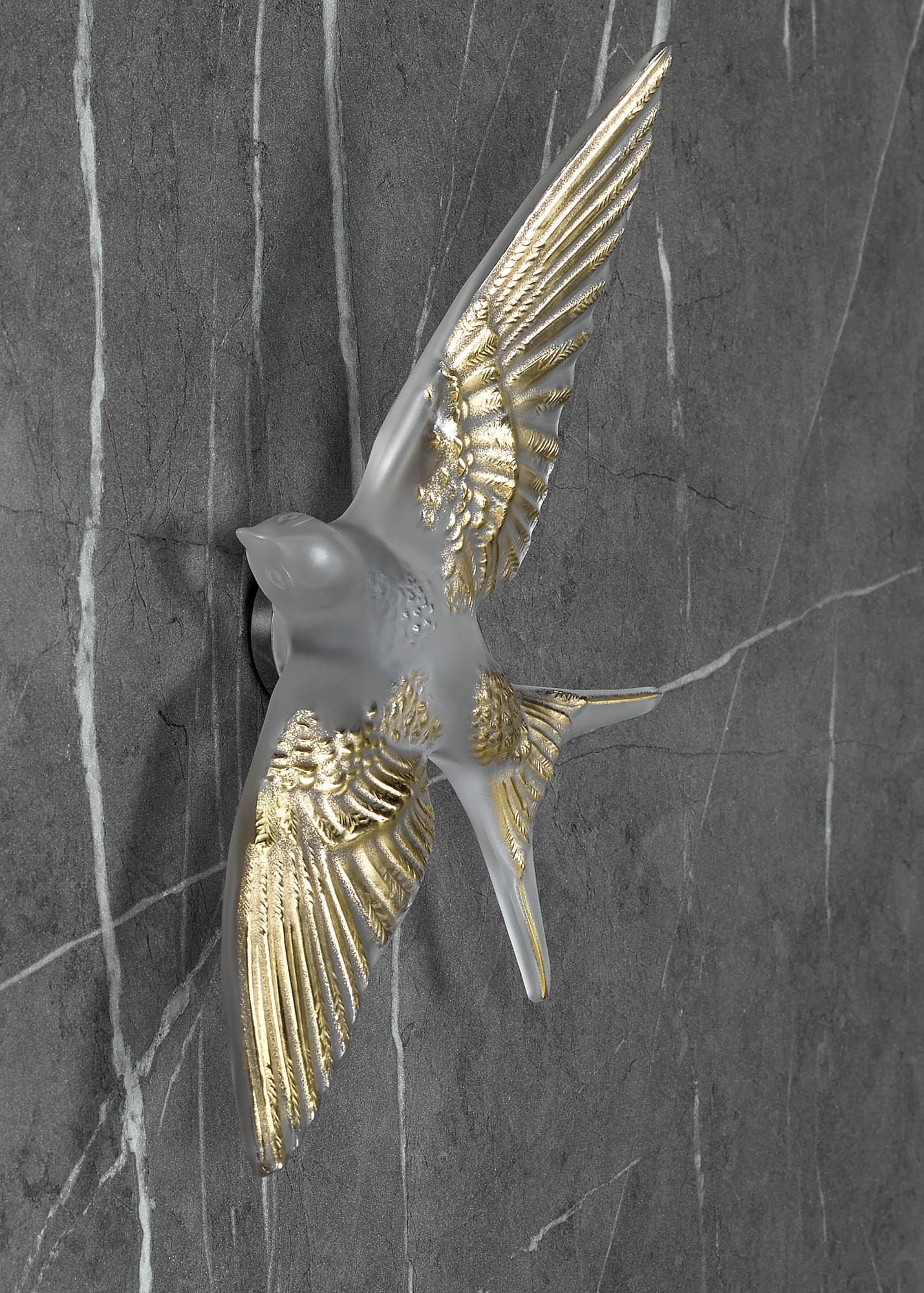 "The swallow is a very strong symbol. It represents renewal and freedom," says Marc Larminaux, design director of Lalique. "What is interesting about the swallow is the level of detail found on the plumage. The satin and repolish effects are unique to the House of Lalique [and] bring a lot of shine and light to the piece. It is not far from a jewel; [it is] is a form of jewellery."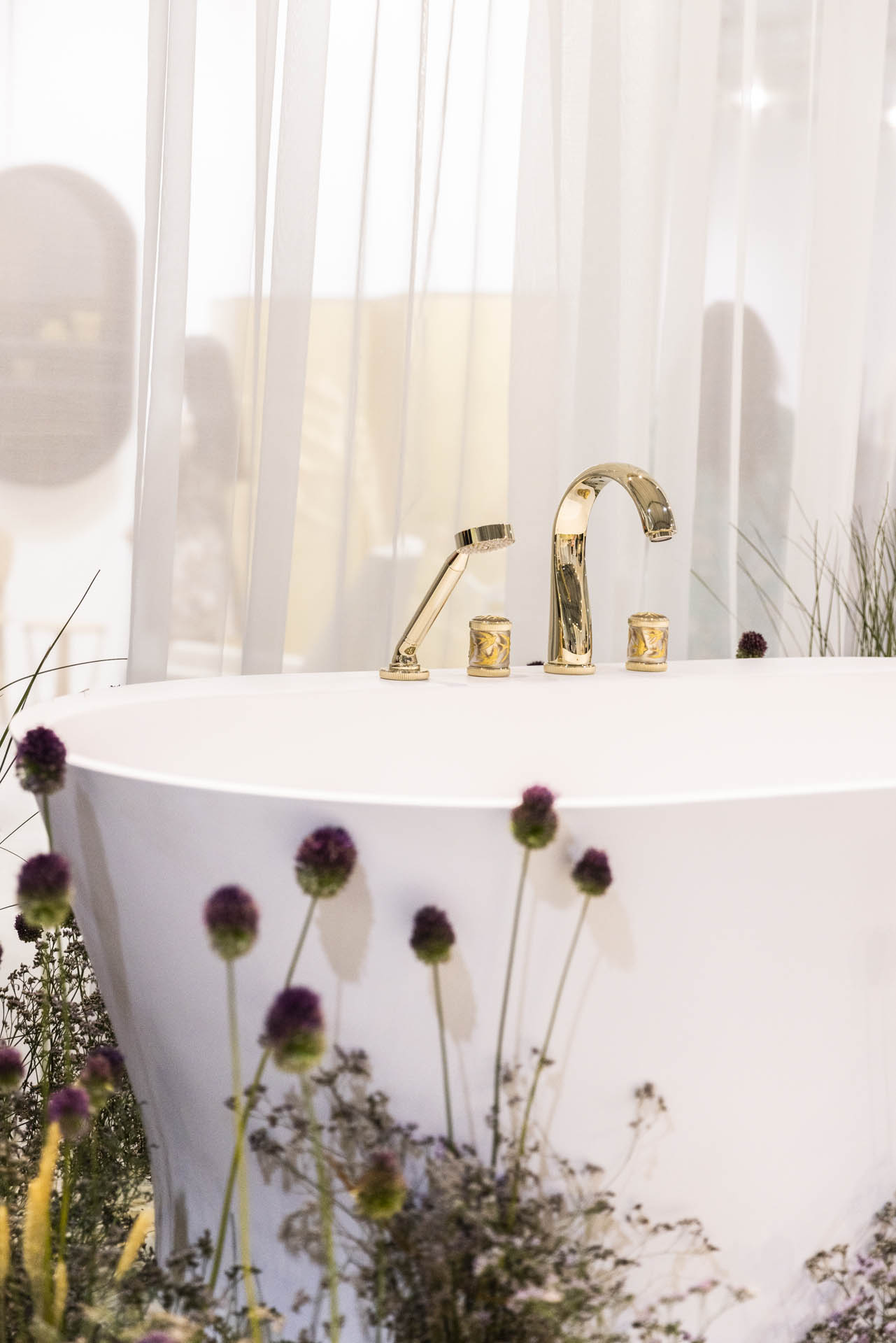 The swallow design features on the collection's taps and accessories, marking a sensational moment of freedom and lightness, finely sculpted in crystal, with the swallow's wings unfurling in either gold, platinum or clear stamped crystal.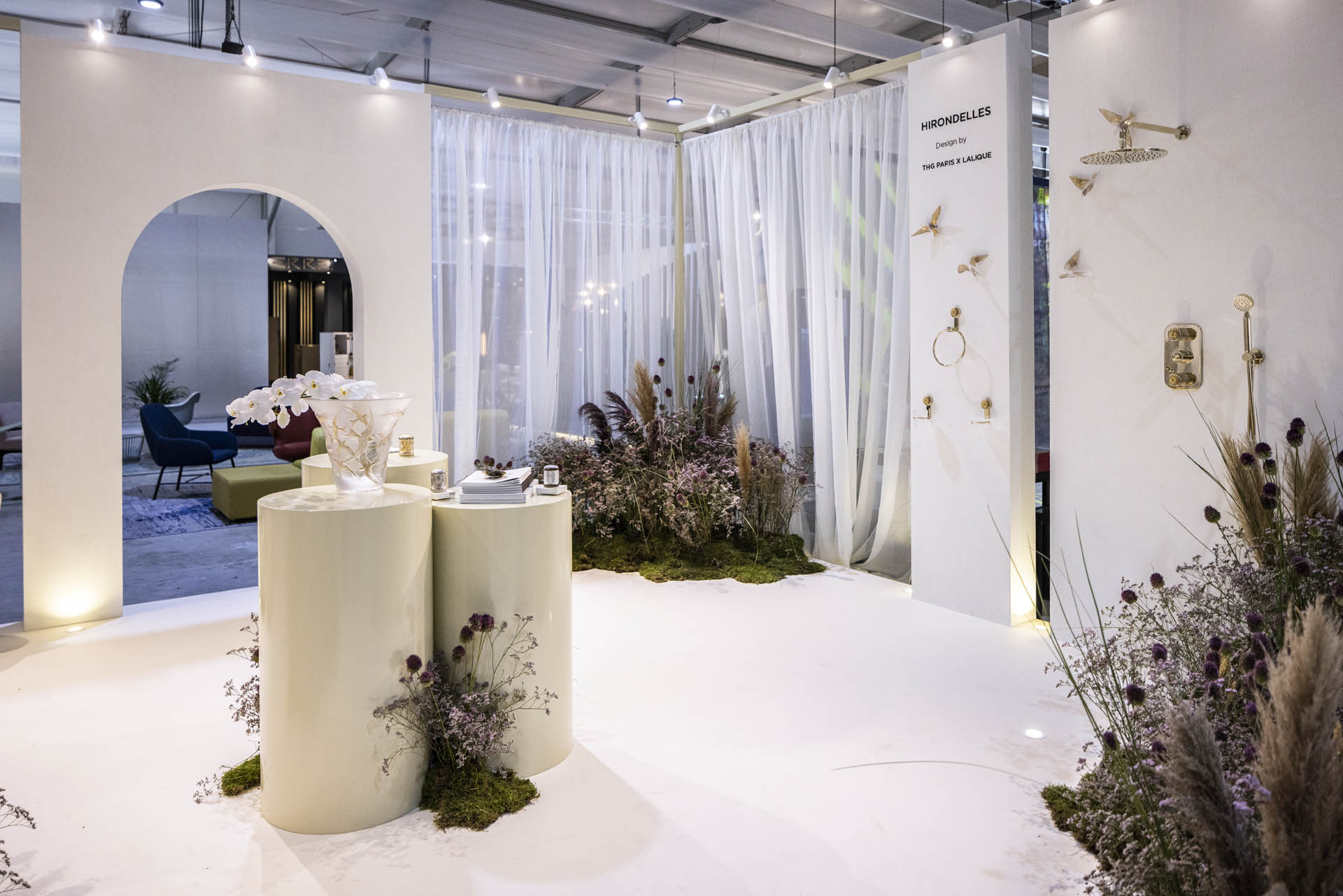 An aerial collection, Hirondelles required a high degree of precision. The swallow motifs are glued one by one, under heat on the body of the pieces, by Lalique's master glassmakers. They are then hand-cut, carved, polished, sandblasted and decorated either in platinum or gold.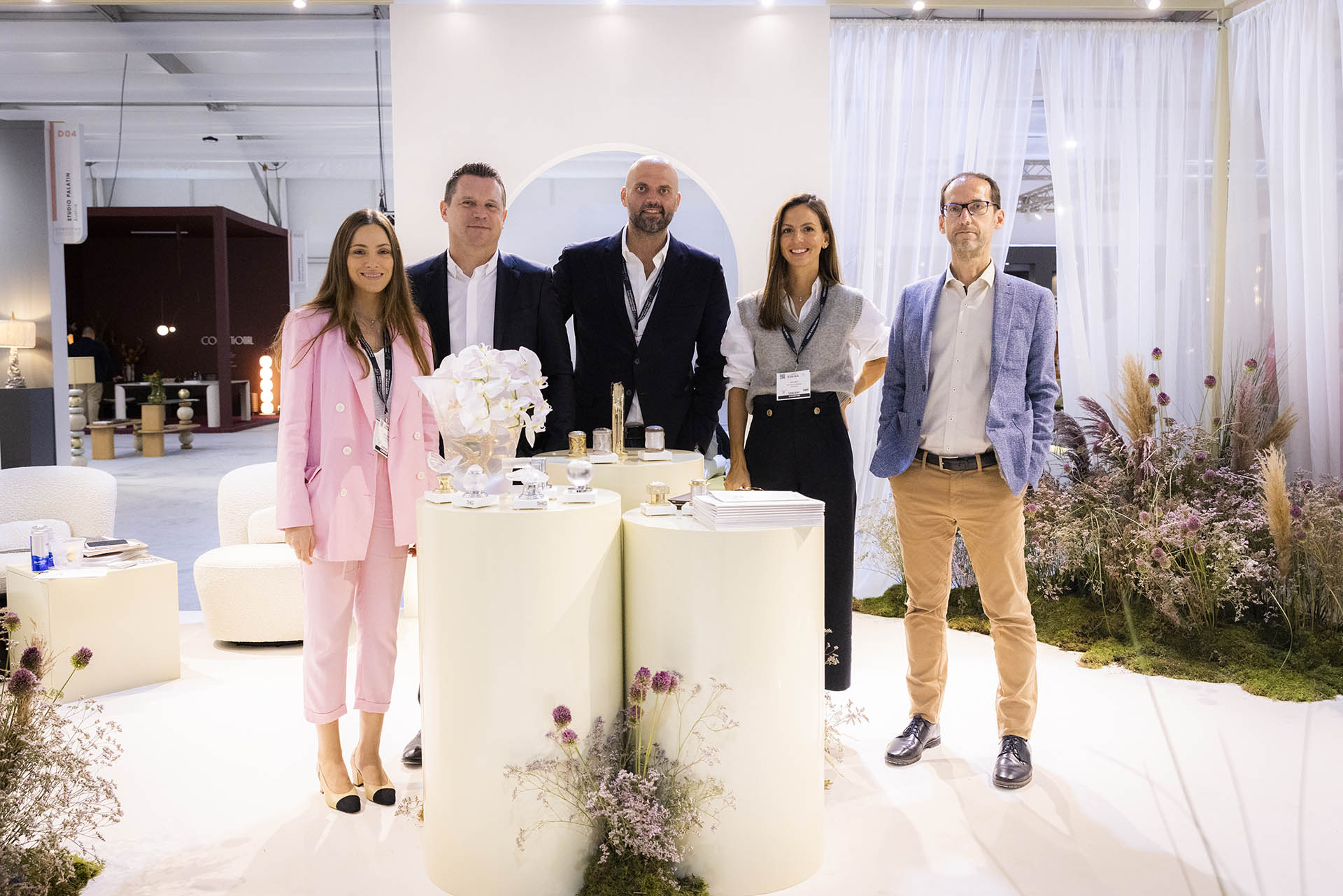 The dreamy, garden-style installation at Downtown Design is designed by Sari Cheaib from Dubai-based Olsen and Partners. The elegant flower arrangements paired with lush greenery complement the space's interior, reflecting the sense of serenity, freedom and happiness that is synonymous with the spirit of the Hirondelles collection. 
To learn more, visit thg-paris.com