Organised in collaboration with identity magazine, the USM 'Live-Work' design competition was won by MEAN* – Middle East Architecture Network, with the 'co-cross: machine for living + working' concept. The two runners-up in the conceptual design competition were NIU and Killa Design.
Leading UAE-based architects and designers took part in the design competition that involved conceptualising a USM configuration that responds to the needs of a hybrid environment, whether for the home, office or both. The entrants were encouraged to look to the future, as USM has for over 50 years, and present a design that delivers functionality and design that can complement today and the years ahead.
The jury included Catherine Belbin, identity Group Editor, and Eric Berchtold, USM's Sales Director Middle East & Africa.
"MEAN's design responds perfectly as a unit of four distinct spaces. Their attention to detail and usage of all the USM components makes it practical and it could be built immediately," says Berchtold.
The Dubai-based designers from MEAN* studio won a three-day trip to Switzerland, including a visit to the USM Future Office.
From mid-March, the winning designs will be showcased at USM's regional distributor showroom, One52.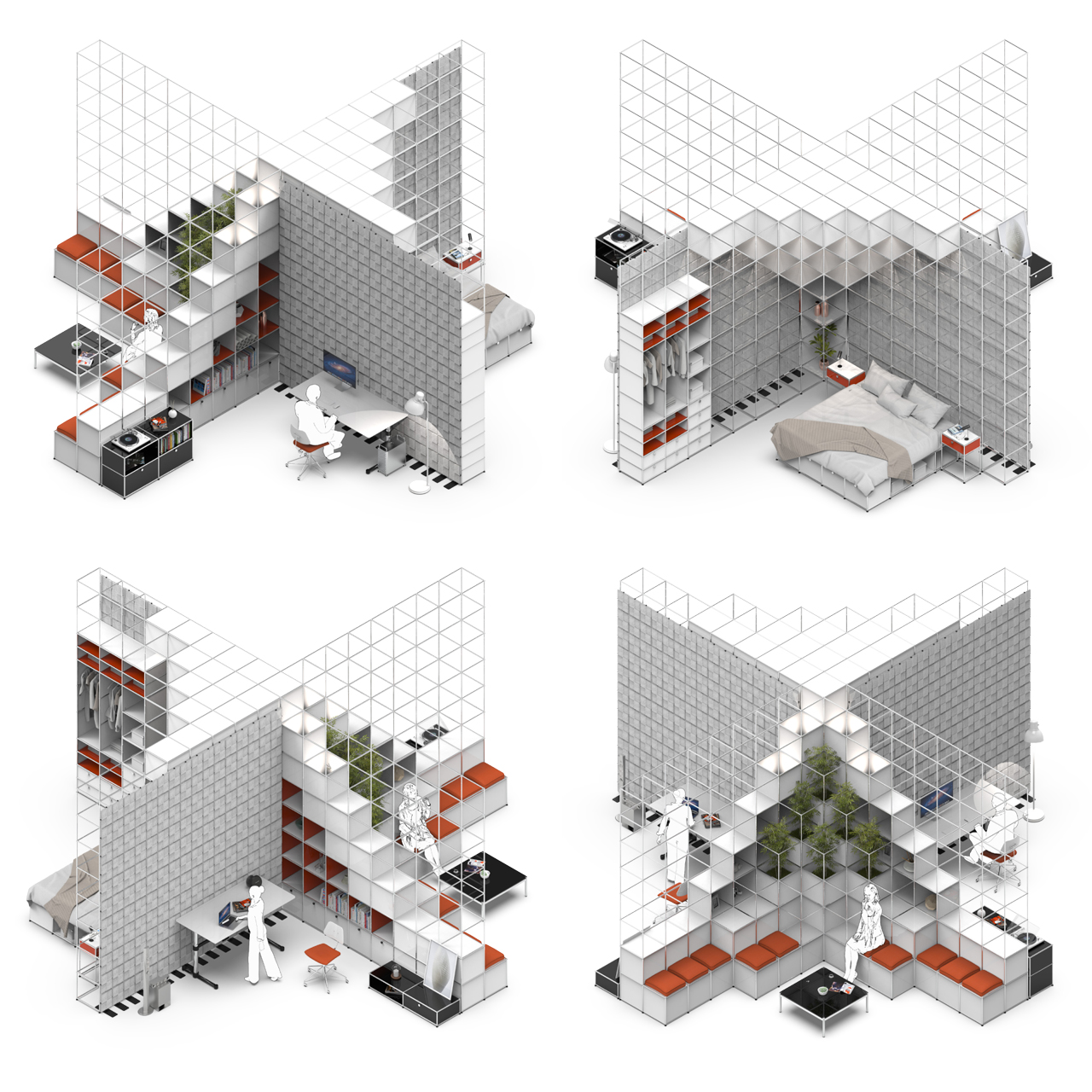 More images and details of the competitors' entries will be in the April issue of identity.