For IYO Aalto, his second restaurant in Milan after the Michelin-star-winning IYO Taste Experience, Claudio Liu enlisted the services of Italian architect Maurizio Lai.
Situated in the Porta Nuova district of Milan, the 320-square metre IYO Aalto serves the most authentic Japanese cuisine, and Lai's designs for the project reflect a suitably contemporary idea of Japan.
Lai says IYO Aalto "appears like a preciously balanced stratification of details, characterised by the discreet and constant presence of design elements that enrich and define the personality of each environment and surface… The founding values of IYO are transferred to the space. IYO Aalto offers a dual experience, in environments designed right down to the smallest detail. Subtle references to tradition give way to a contemporary and pure design language, conceiving a place where essential materials and light merge into a different narrative."
The restaurant comprises the spacious open kitchen, the wine cellar, the exclusive 'Sushi Banco' (an intimate room dedicated to the Edomae zushi tradition) and the 'Gourmet Restaurant'. Natural materials such as walnut, porphyry, brass and leather are combined with sophisticated and more technological elements.
Furniture is made exclusively on design in collaboration with Poliform Contract; other suppliers include HI.PROJECT (lighting fixtures), CEAdesign (taps and bathroom accessories), Marrone (kitchen, sushi counter and wine cellar), Rapsel (sanity ware), TREND Group (bathroom floors and wall tiles) and Vivaldi (audio system).
Maurizio Lai was awarded the Restaurant & Bar Design Award for Best Lighting Design UK & International, and nominated for the WIN Awards 2018 as Best Interior Practice of the Year.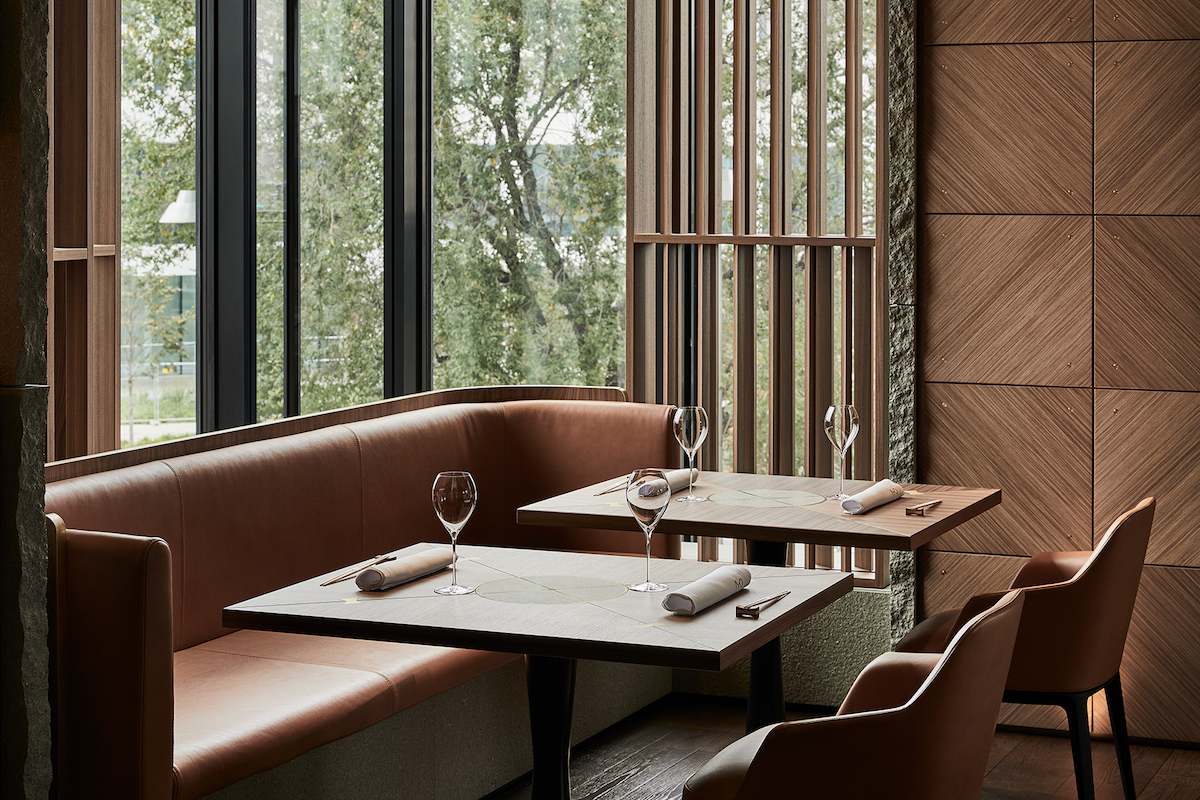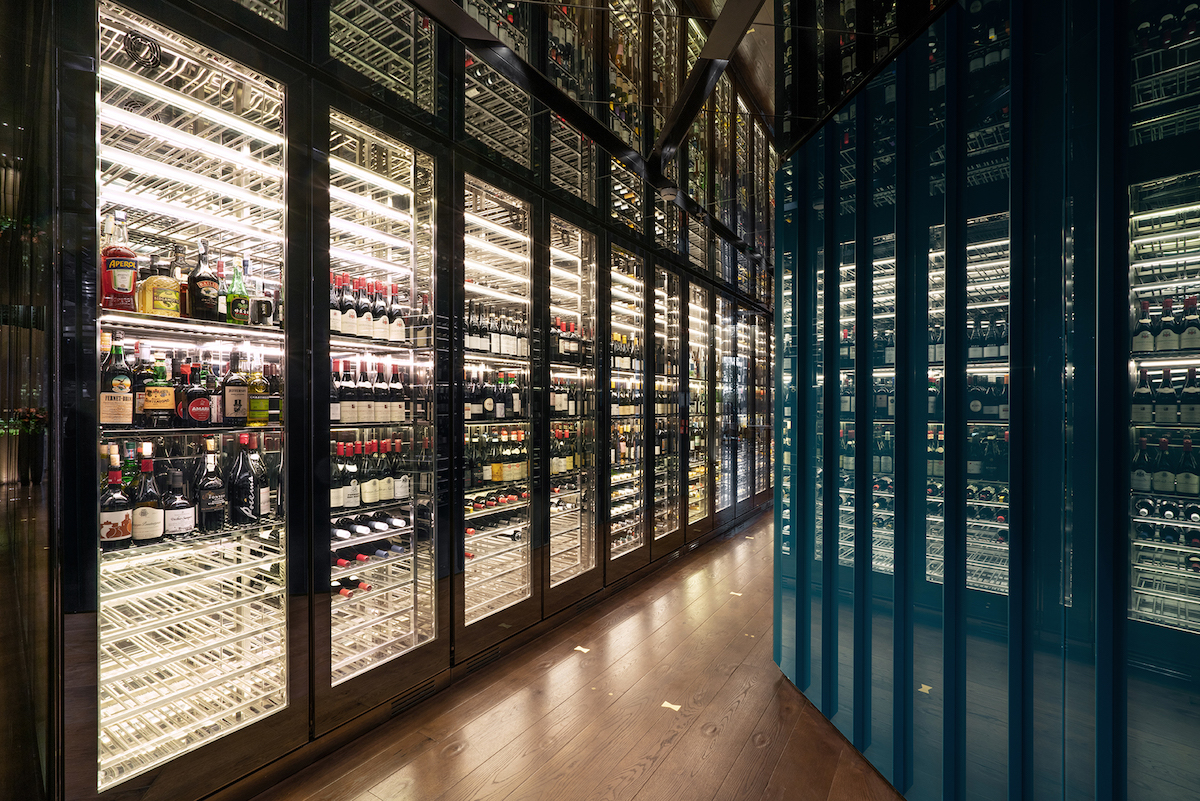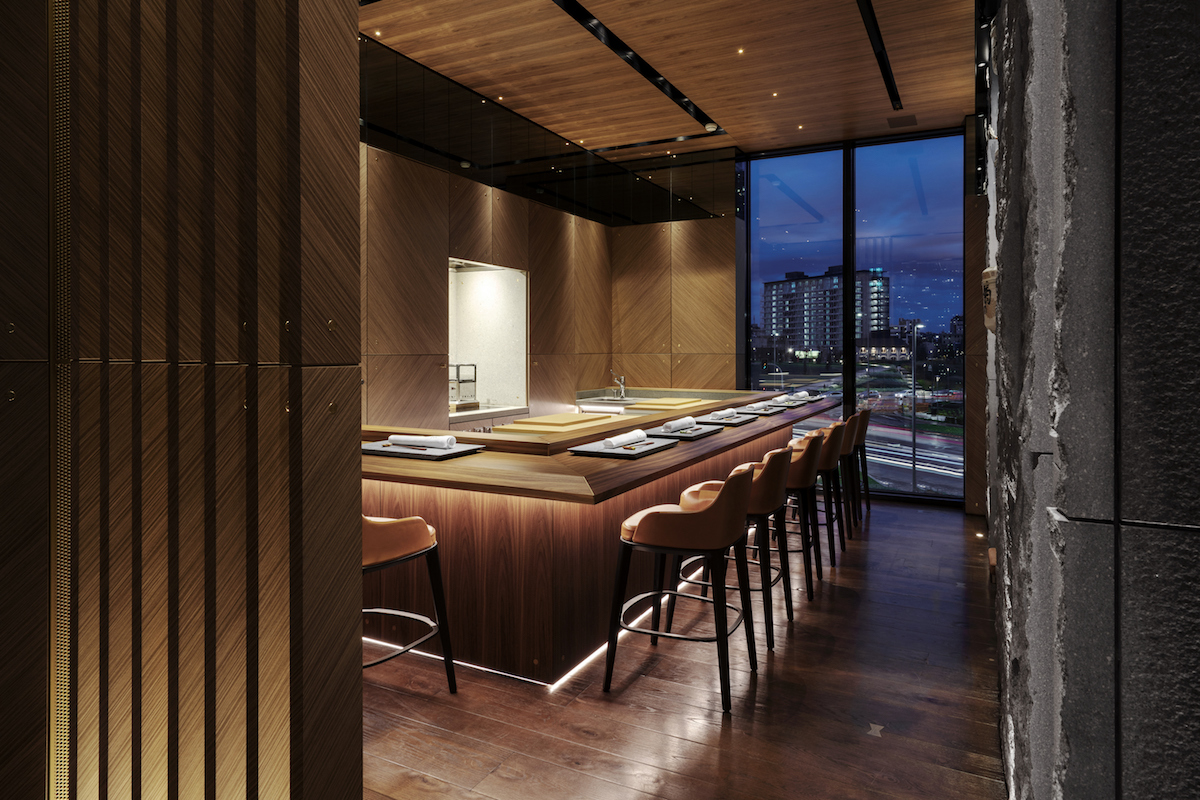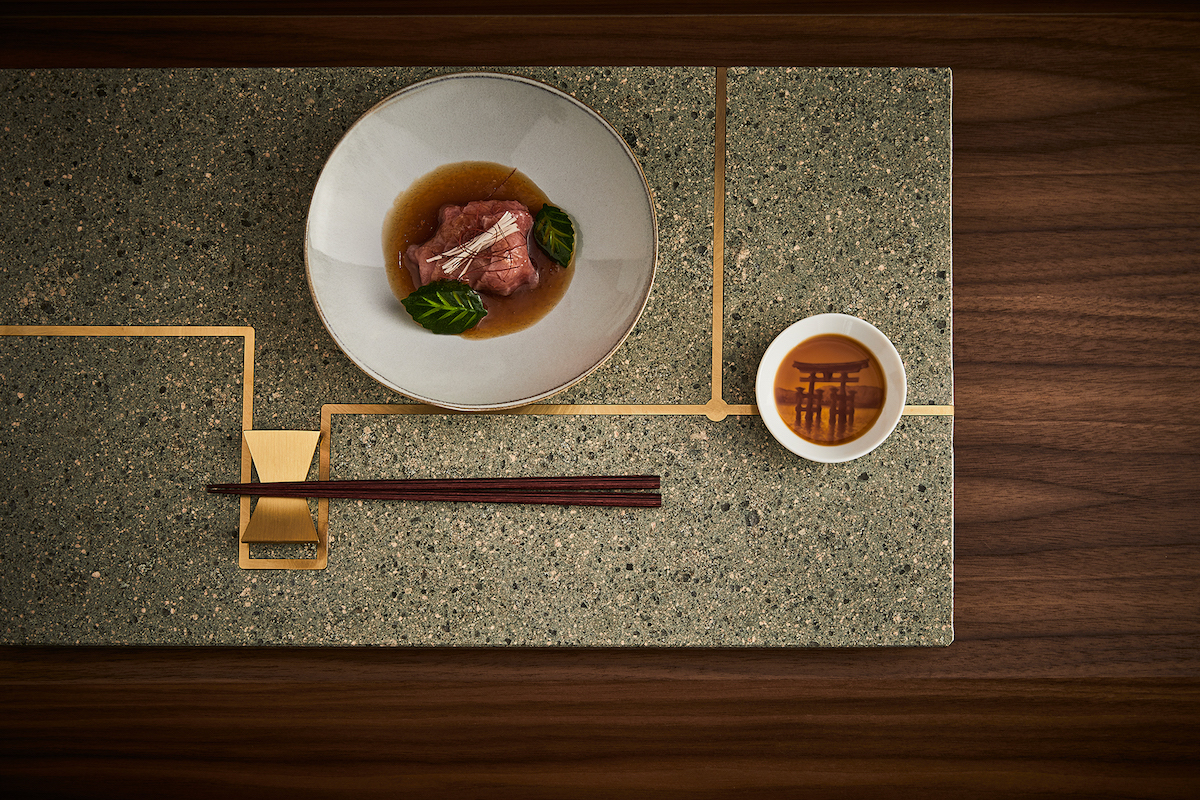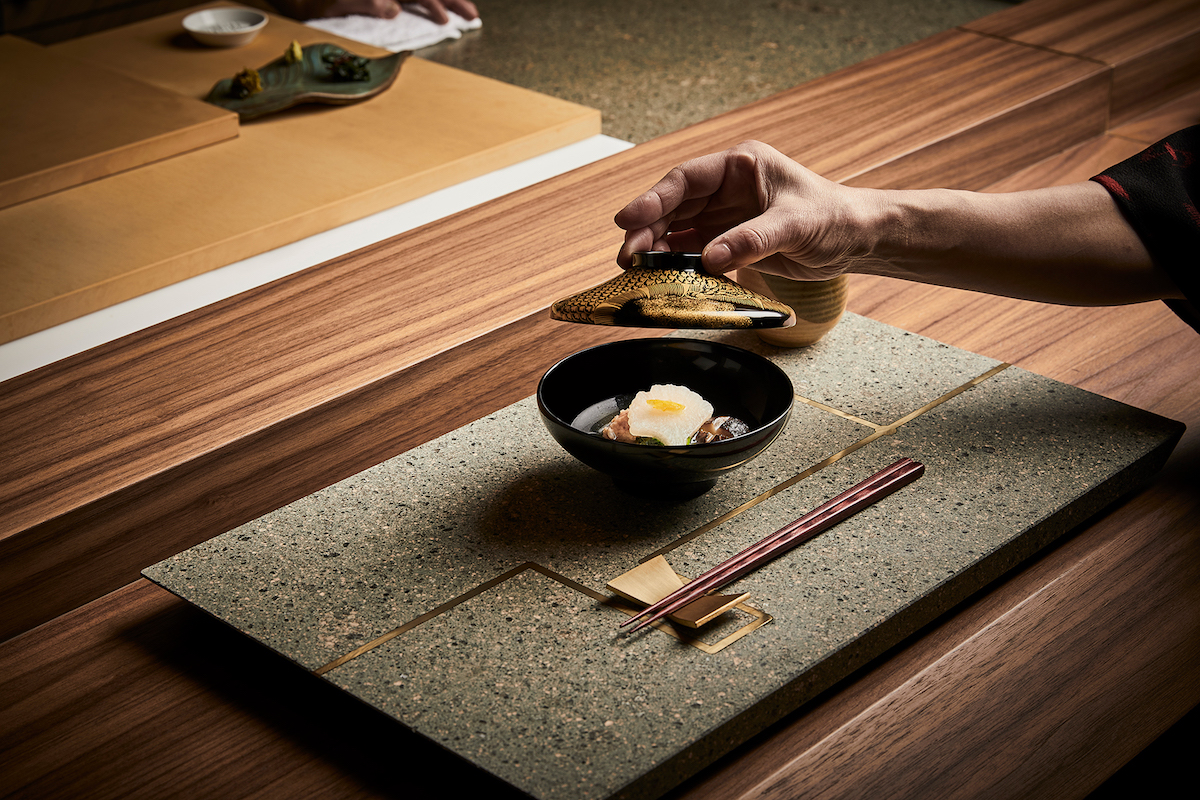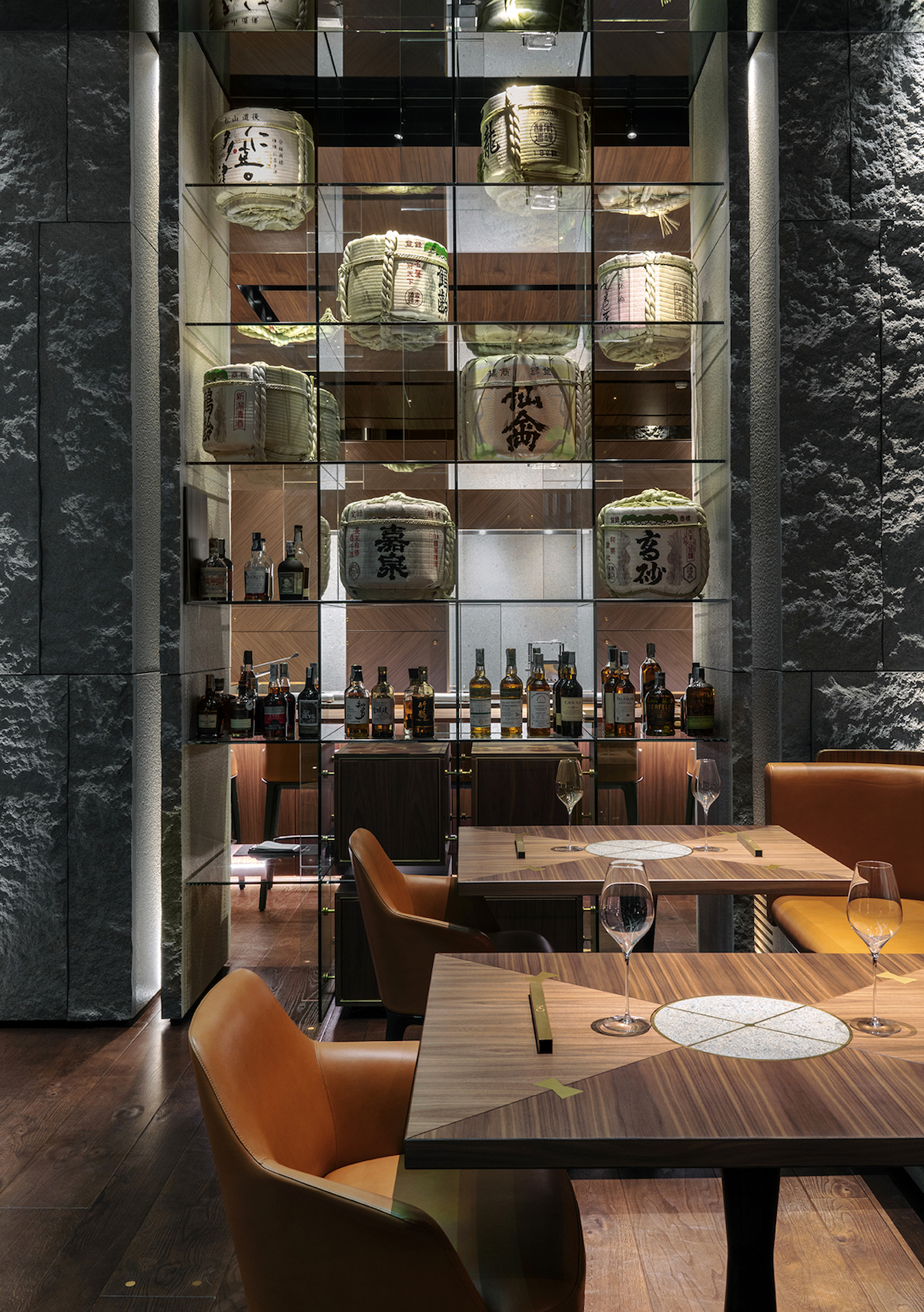 Images: IYOAalto, Andrea Martiradonna