To enhance our mood while spending more time at home, creative director of LOEWE, Jonathan Anderson, presents a series of online events and workshops that celebrate craftsmanship.
Tonight at 2100 (GST), you can tune into a session with artist Alvaro Barrington. He will be holding a live studio tour on LOEWE's Instagram, allowing you a glimpse at how he is creating and painting from home instead of his usual studio in East London.
Barrington's multimedia work often combines artisanal elements of textiles, sewing and stitching, where painting, drawing, photography and printing also come into play in creating his unique vision. The artist's compositions portray an intimacy through faces, body parts and vegetations, including a signature motif of the hibiscus flower.
The piece 'Been around the world -2' by Barrington is currently housed at CASA LOEWE London.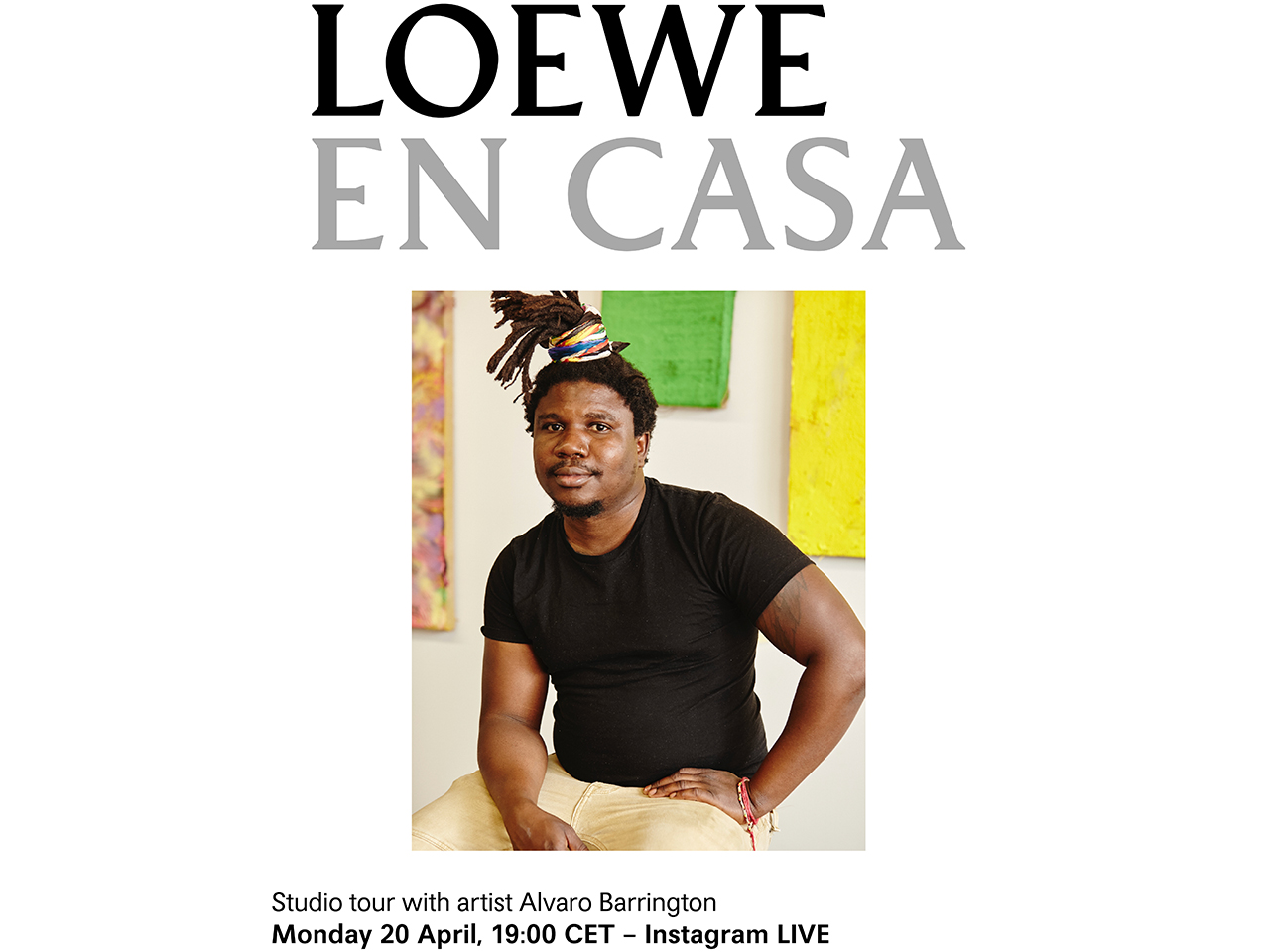 Hosted every day of the week on the brand's Instagram Live, LOEWE EN CASA shines a spotlight on innovation and artistic expression by exploring the words and the work of collaborators involved in the LOEWE cultural projects and the finalists of the LOEWE Craft Prize.
The range of subjects runs from metalwork, weaving, ikebana, goldsmith and ceramics to furniture-making, woodcraft, metalsmith and textile making. From theoretical discussions to practical demonstrations, the concept aims to "illuminate the gap between what the mind can conceive and the hand achieve."