id partnership: Having joined Swiss furniture company Vitra in the middle of the Covid-19 pandemic when remote working took precedence, Christian Grosen (now the brand's Chief Design Officer) quickly understood that the space his staff were returning to was no longer the same space they had left behind. In the 15 months that passed, needs and behaviours had shifted, affecting internal innovation, collaboration and productivity – qualities that are integral to a future-facing brand like Vitra.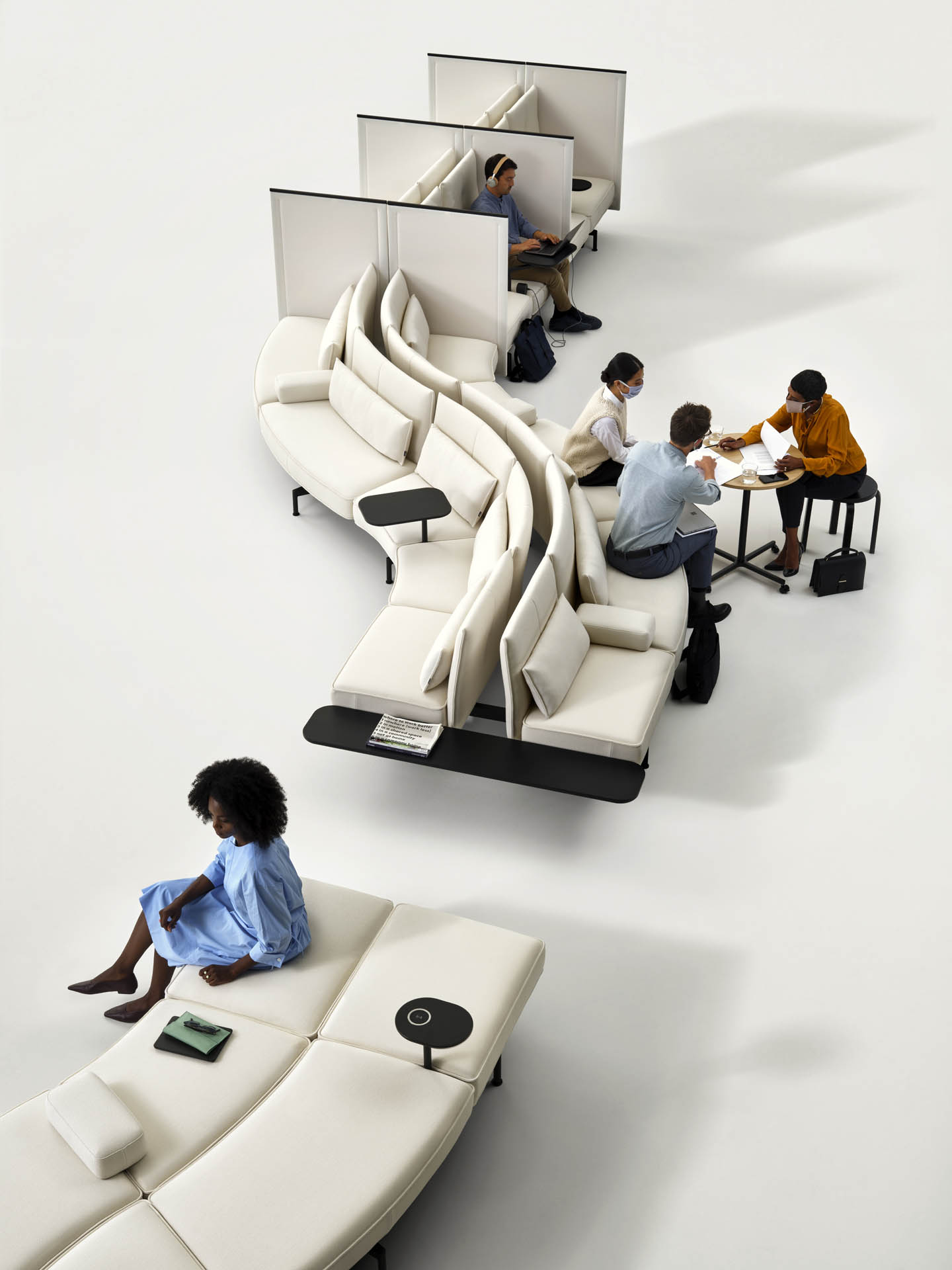 "The main workspace was dominated by 'focus work'," Grosen writes in Vitra's e-paper about the future of shared spaces. "This means that most people adhered to an unspoken code of silence to avoid disturbing others, which made even the slightest noise seem very loud. All collaborative work was invisible, forced to migrate outside of the shared workspace, to smaller meeting rooms.
"This makes no sense today, when people mainly come to the office for the purpose of collaboration and creative teamwork," he adds.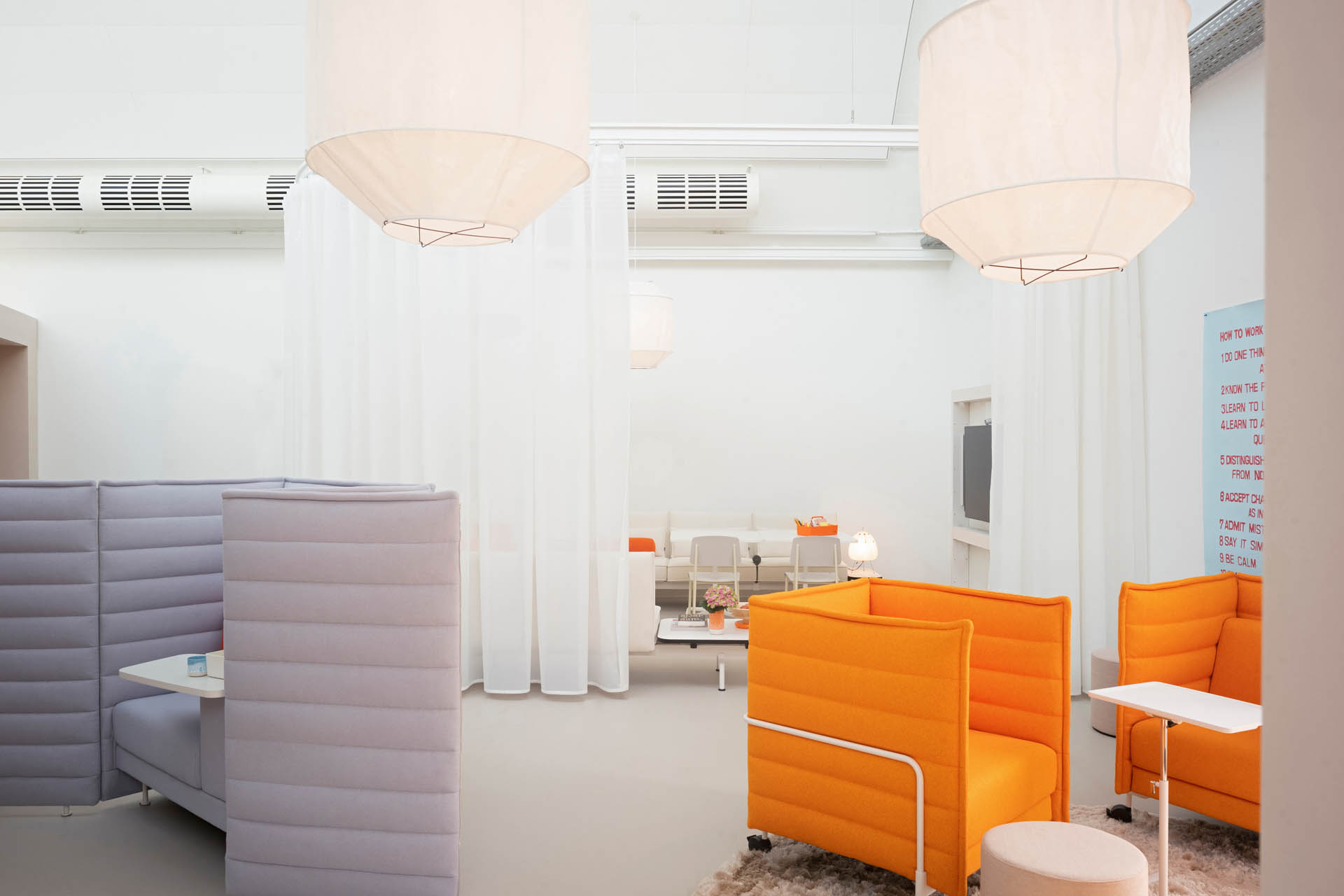 Cue the Vitra Club Office – a shared working concept focusing on values that are similar to those of group activities such as chess societies or sewing circles, formed by like-minded individuals who get together on their own terms as part of a larger goal. Customisable to the needs of whichever company it becomes home to, the Vitra Club Office becomes a space that represents values and purpose. Vitra CEO Nora Fehlbaum describes it as "the simplest, and often only, physical manifestation of a company's identity", and so it becomes a place of belonging.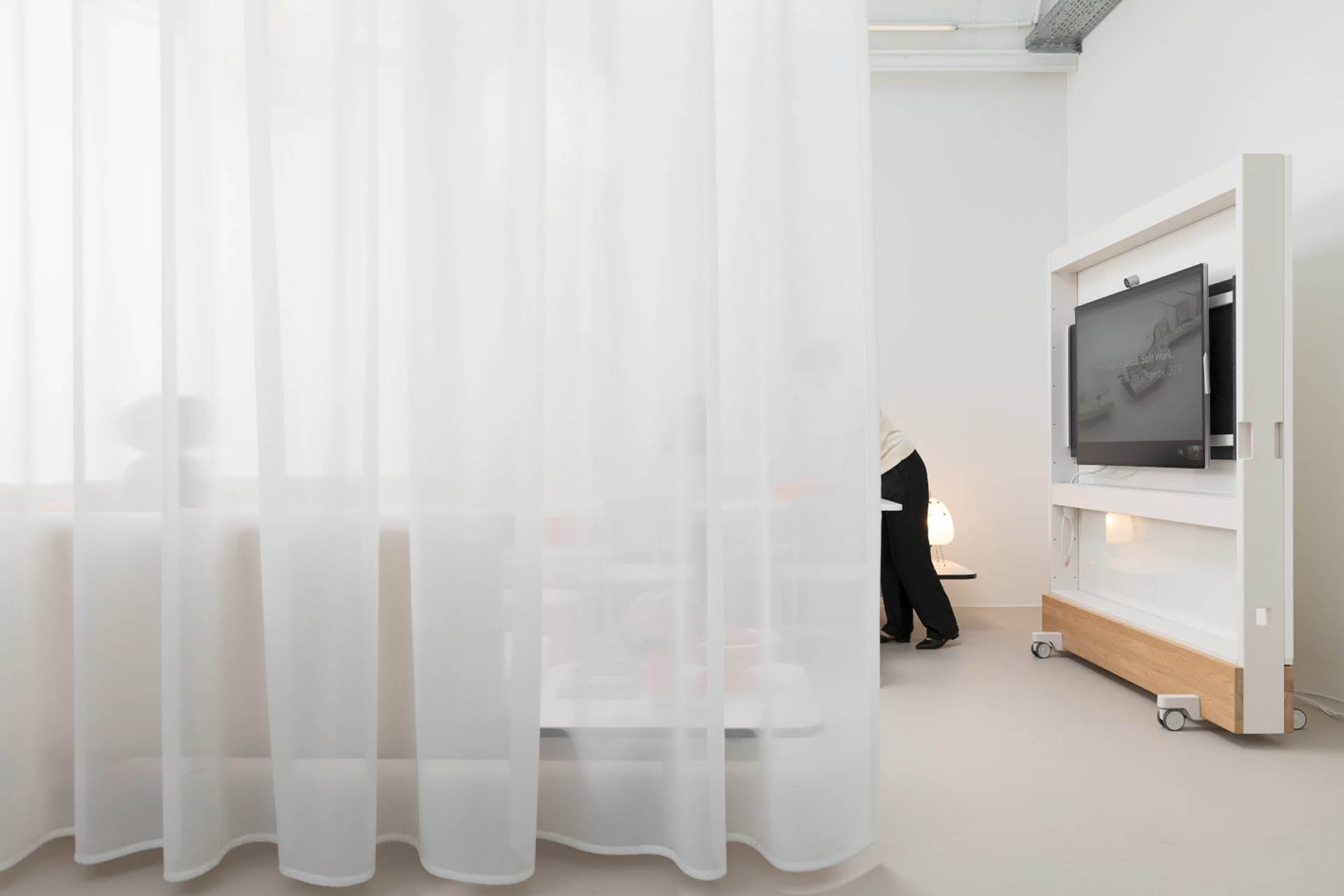 First developed at the company's headquarters in Birsfelden near Basel for its own Research & Design team, the beauty of the Vitra Club Office is its agility and flexibility. So, practically speaking, no two Club Offices are the same.
Decades of responding to workplace transformations has resulted in the brand's most cohesive concept to date, complete with new and existing furniture solutions that satisfy the hybrid nature of contemporary work. As a workspace that promotes adaptability, the Club Office is divided into three areas – public, semi-public and private – with each zone working in concert to supply different environments for different tasks. Rigid typologies such as desks and task chairs have given way to dynamic products that ensure a more agile nature.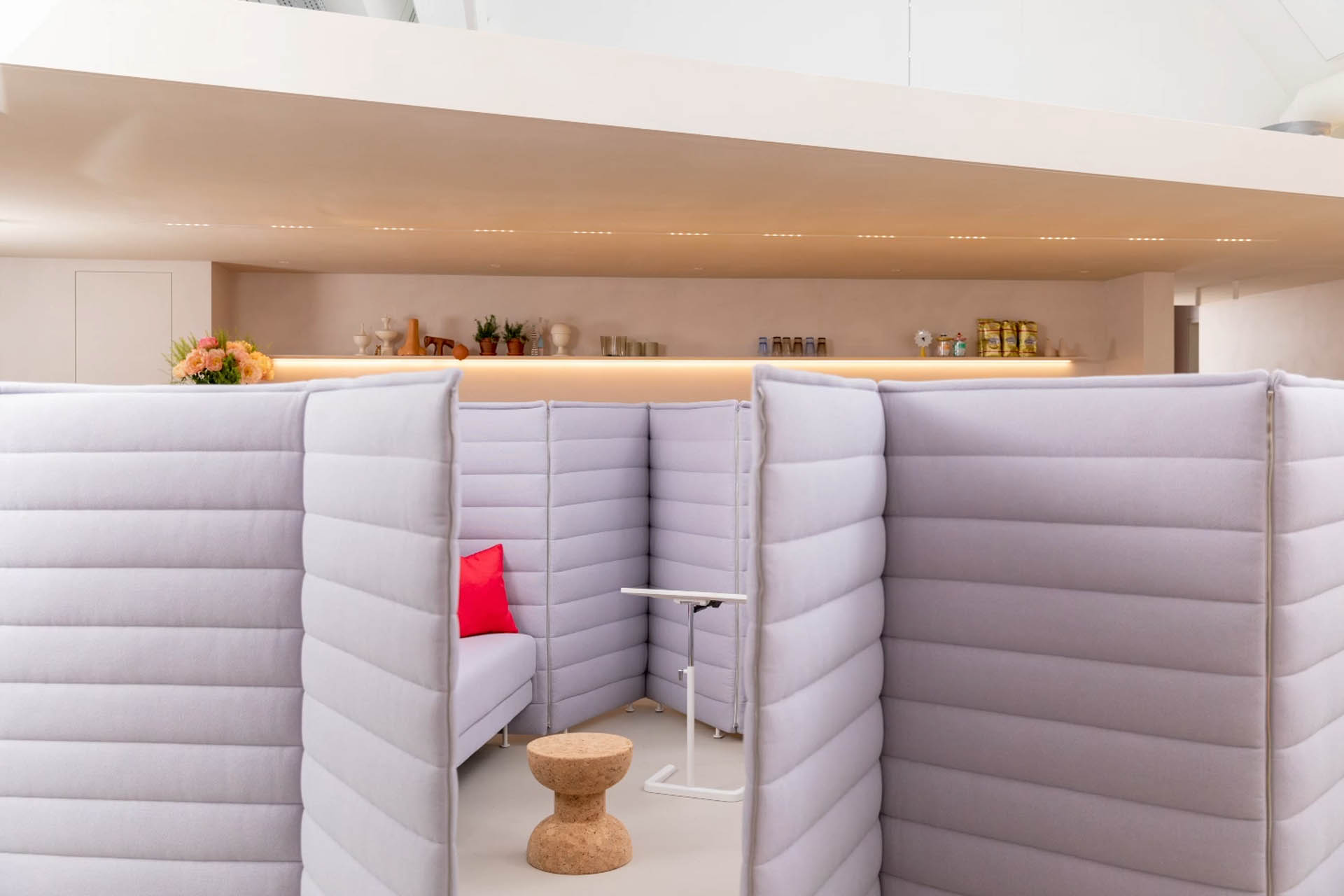 The public area is open to all, from staff to external collaborators, and is designed to encourage spontaneous encounters and easy informal collaboration. The space offers comfortable and inviting designs such as the brand's Soft Work modular sofa system (designed by Edward Barber and Jay Osgerby) with ergonomic functions that make it ideal for collaboration, alongside the new launched Alcove Plus sofa by Ronan & Erwan Bouroullec that is characterised by its side panels and extra-high back, now with greater privacy functions.
The semi-public area caters to project work that is time-sensitive, with furniture chosen for its flexibility to allow for quick reconfigurations to adapt to various group activities as required. This space features the flexible partitions of Stephan Hürlemann's Dancing Wall, stackable stools by Konstantin Grcic, and the ergonomic Tip Ton chair by Edward Barber and Jay Osgerby.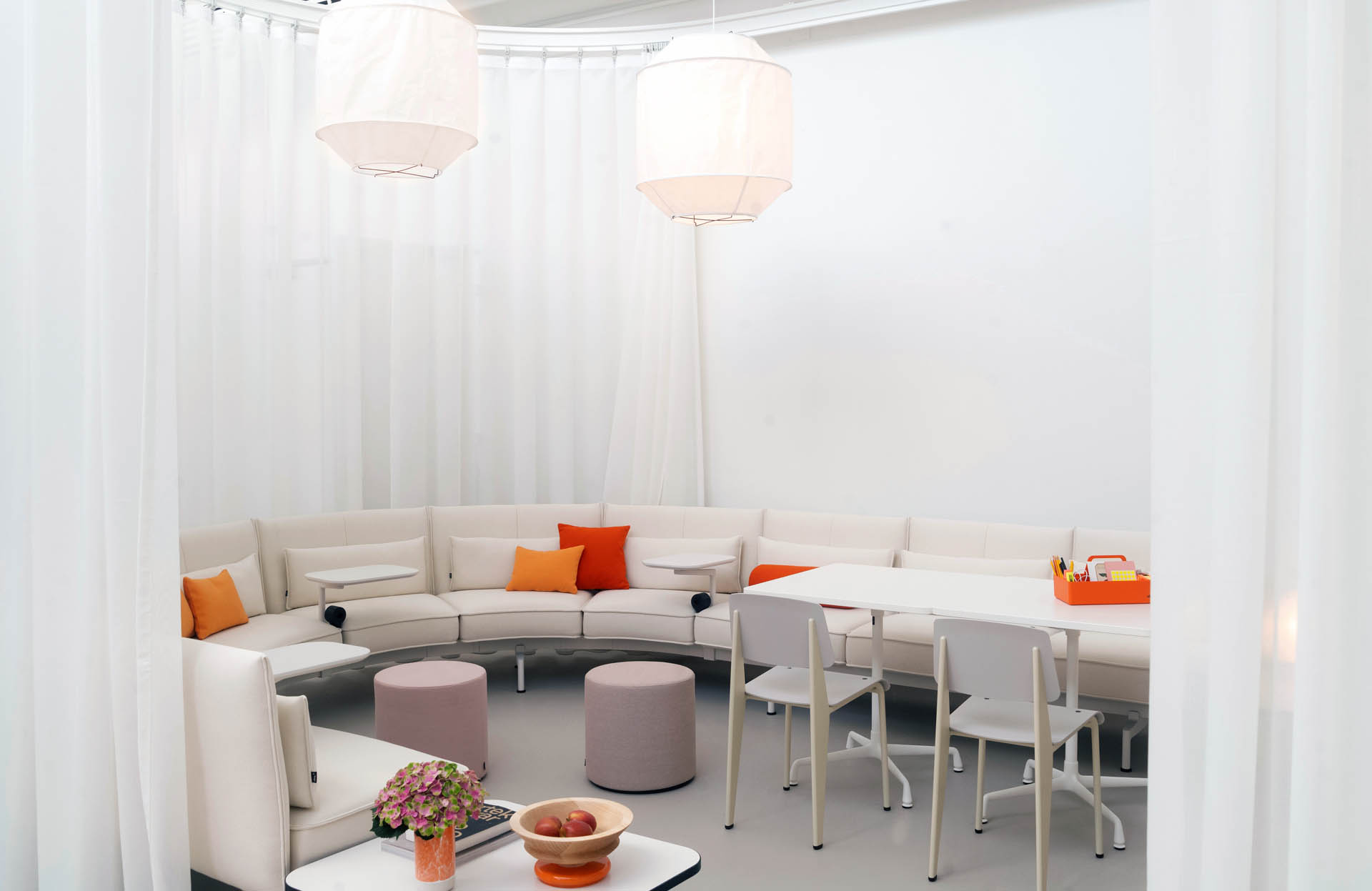 Finally, the private zone is designed as an extension of the home office, and is best suited for concentrated individual tasks. Here we see ergonomic furniture take centre stage, including the new ID Cloud chair designed in collaboration with Antonio Citterio, as well as the ID Chair Concept range, complete with 100 per cent recyclable configurations and highly breathable PU-foam-free seat.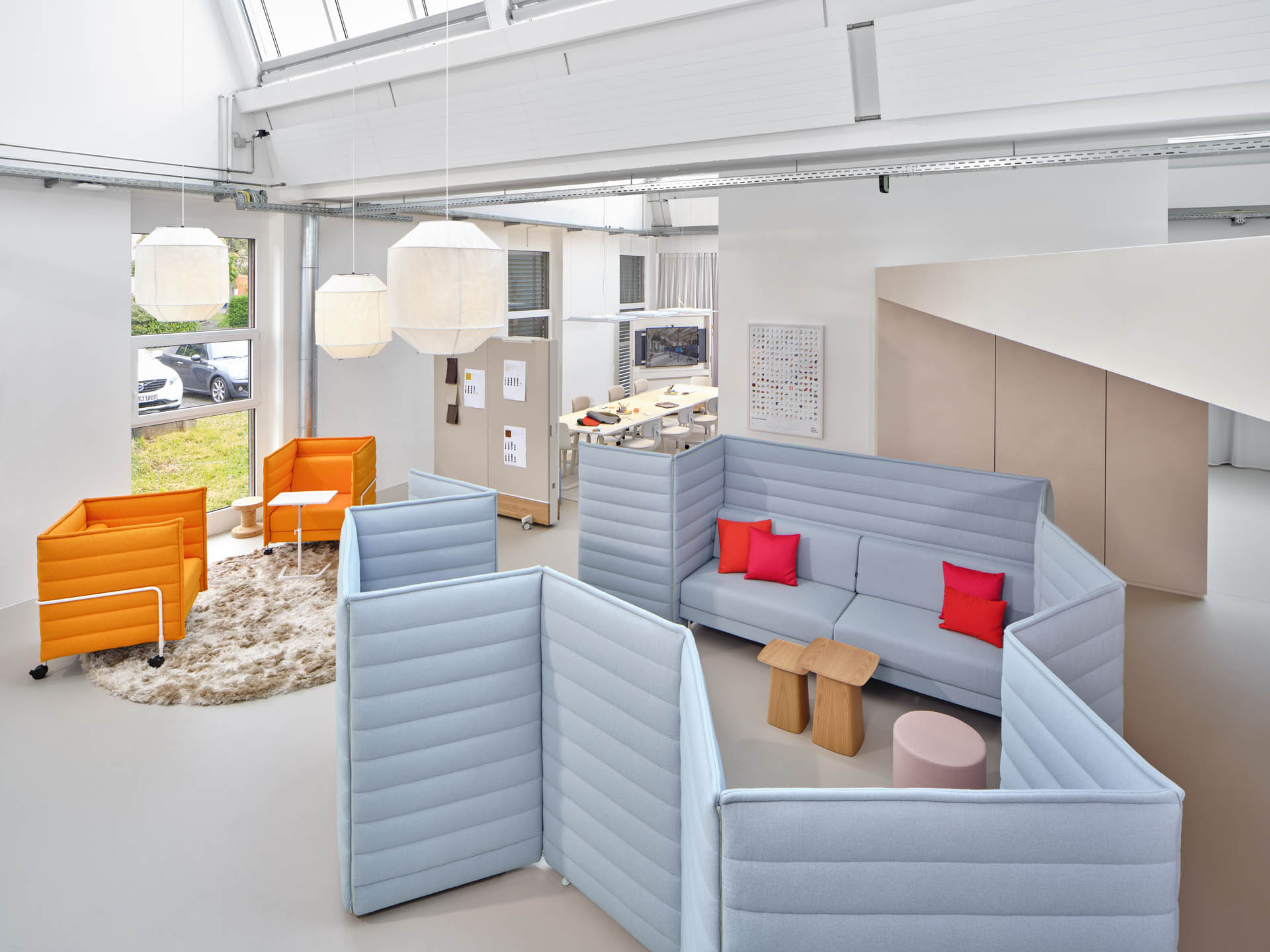 The Club Office is now being rolled out globally, with the Gulf region already on its radar. "We are witnessing a rapid upsurge in contemporary design and lifestyle in the Middle East – specifically in the GCC, where the pursuit of new methods and state-of-the-art technologies is seeing consistent investment to advance the countries on all fronts and is often subsidised by the respective governments," shares Salim Khoury, Regional Business Manager – Middle East at Vitra. "This reality translates into prioritising and adapting new methods of working and living. Vitra happens to be proficient in this language and this is why we are witnessing an unprecedented welcoming of the Club Office concept in both private and governmental sectors."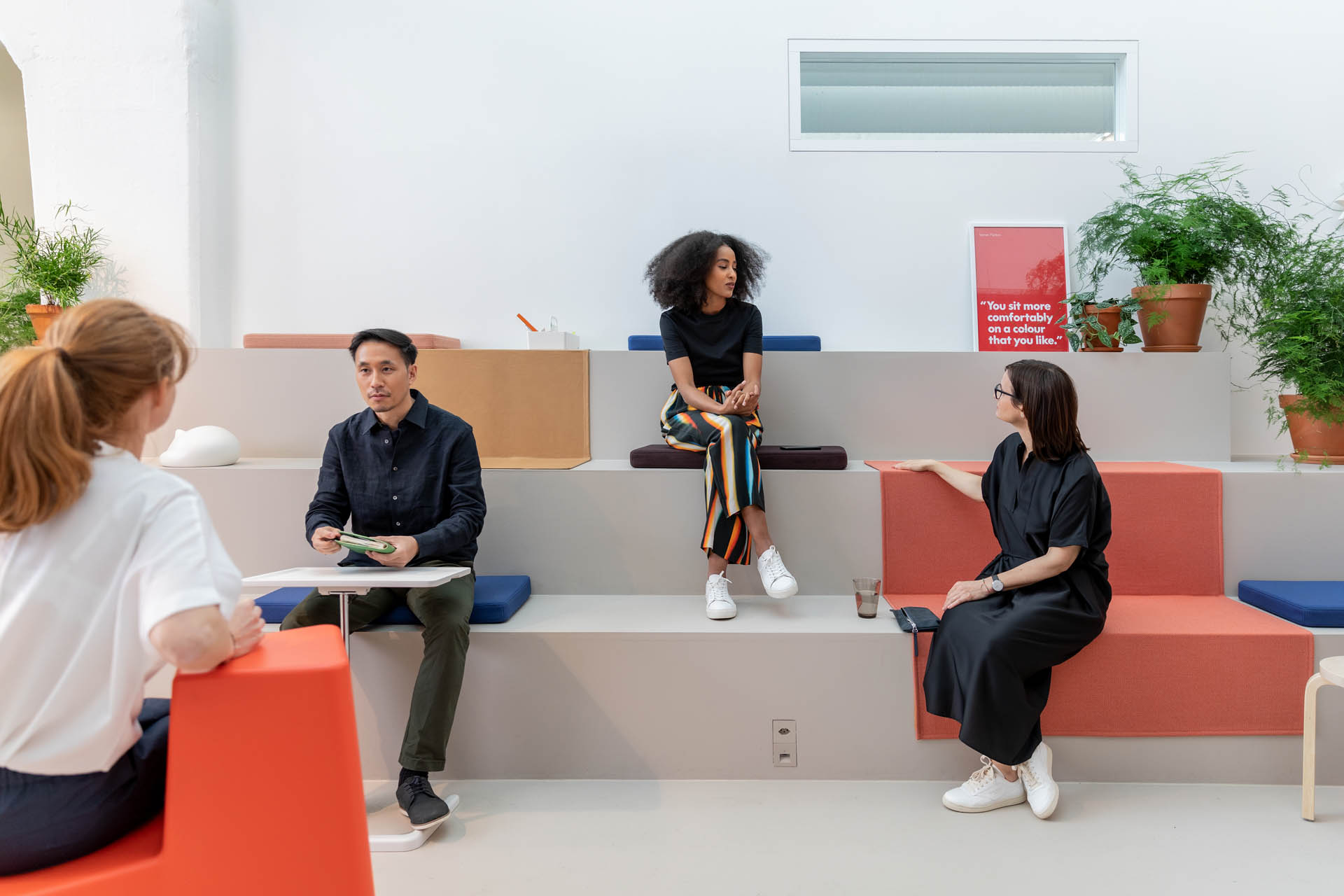 As more and more staff members return to physical offices, many will begin to reflect on their work environments. Club Office aims to answer the many questions that may arise around  the quality of our workspaces. "By making even a small change to your workspace, you are sending a signal to everyone as they return. You are letting them know that even though things may have changed, they will be okay," Fehlbaum says.
Read more: Styled Habitat's office in d3 fuses home and office design