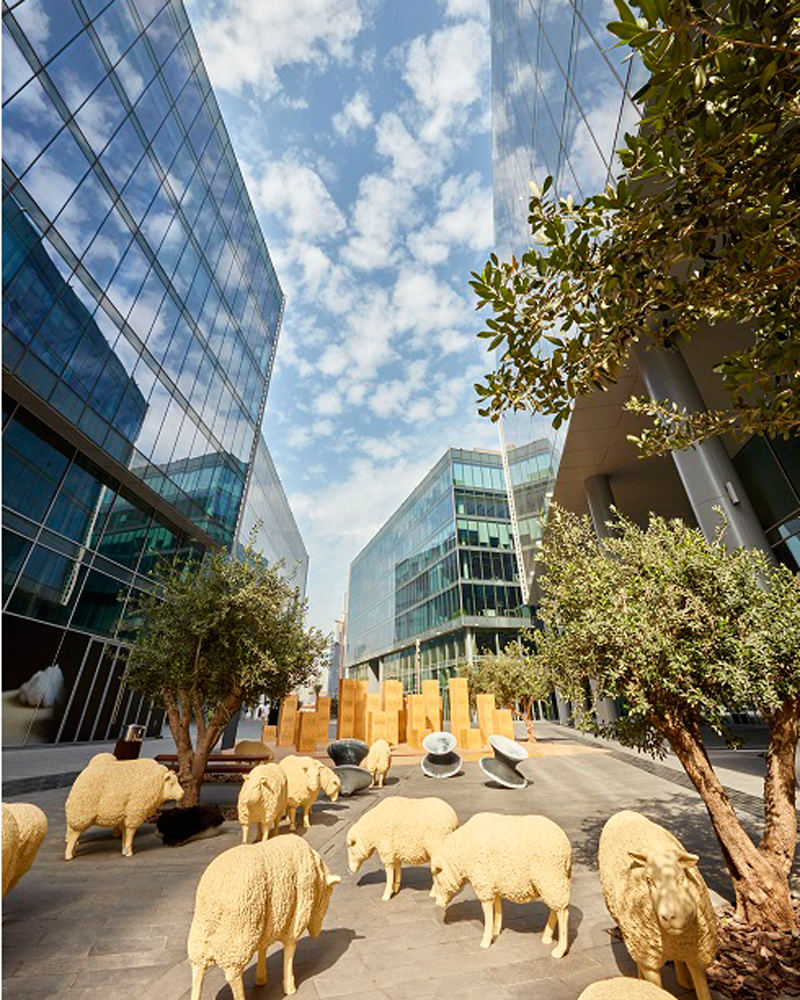 Dubai Design District, has announced the launch of 'Design for Good', a project seeking to connect the design community by supporting social change within the UAE. Two projects will be rolled out in 2018. The first entitled 'The Mesh' will include a collaboration between the Fatima Bint Mohamed Bin Zayed Initiative (FBMI) and Emirati designer Roudha Al Shamsi. d3 has commissioned Roudha to design three shading structures for the d3 community that will be produced by Afgani women through FBMI.
For second project, 'Design 100,' d3 is inviting designers from across the UAE to design a piece of furniture or a functional object. An expert jury will select the winning piece from which 100 pieces are to be produced by d3 in alliance with the American Hardwood Export Council and sold during Dubai Design Week. All proceeds will be allocated to Dubai Cares towards Syrian refugees.
Deadline for entries: 16 August.