The new V&A Dundee utilises geothermal energy drawn from boreholes that extend 200 metres below the surface, the façade of the Oasia Hotel in Singapore is to be covered by 21 species of creepers and vines, and Meliá Hotels International has announced its intention to eliminate all single-use plastics in its properties within a year.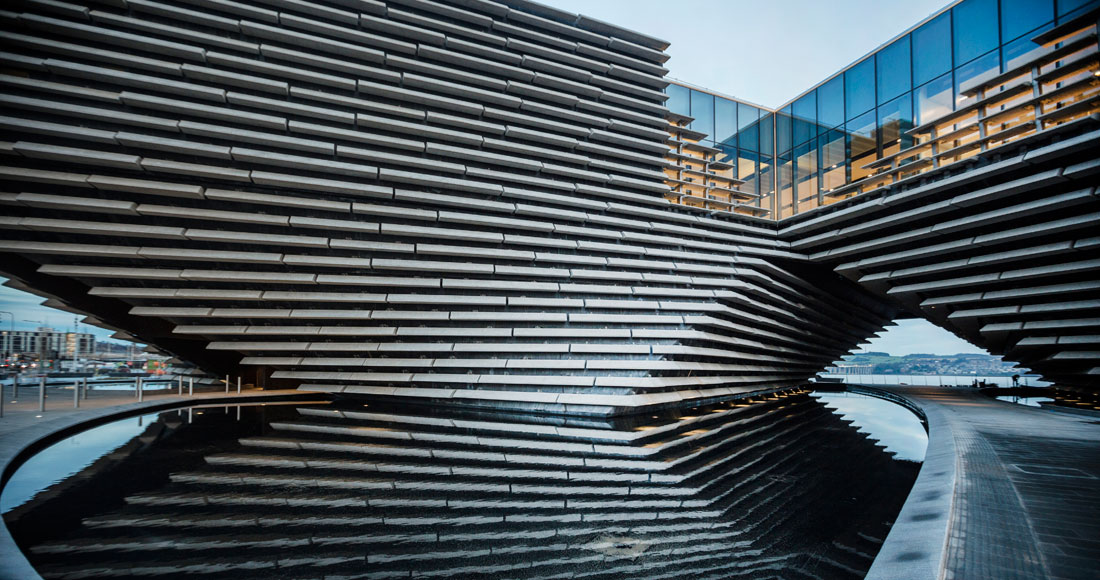 WOW FACTOR
The spectacular new Dhs376 million V&A Dundee, designed by award-winning Japanese architect Kengo Kuma, utilises geothermal energy drawn from 30 boreholes that extend 200 metres deep below ground.
The 8000-square metre building opened last month and has already been compared to Frank Gehry's Guggenheim in Bilbao for the way in which it has created the wow factor.
There are no straight external walls; two-and-a-half thousand pre-cast rough stone panels, each weighing up to 3000 kilograms and spanning up to four metres, create the appearance of a Scottish cliff face.
The V&A's first outpost outside London, and Scotland's first design museum, the V&A Dundee will feature 1650 square metres of gallery space with exhibits, including a 15th century Book of Hours and a 13.5-metre-long oak panelled room designed by the celebrated Charles Rennie Mackintosh.
But equal care has been paid to identifying the most appropriate form of renewable energy for the museum.
The use of wind turbines, solar panels, photovoltaic cells, biomass and river source heat pumps were all analysed before geothermal was identified as the most appropriate option for heating and cooling the building, supplemented by air source heat pumps on the roof.
These provide direct renewable energy for V&A Dundee, with 800,000 kilowatt hours per annum of heating and 500,000 kWh/annum of cooling.
Around 500,000 people are expected to visit V&A Dundee in its first year.

CARBON NEUTRAL
Danish architectural firm Schmidt Hammer Lassen Architects has won an international competition to design the new Brussels headquarters of Solvay, an advanced materials and chemical company.
The project is expected to be certified BREEAM Excellent, and will be carbon neutral thanks to the utilisation of geothermal energy, solar cells and natural ventilation, all set on a rolling green campus.
Tiago Pereira, Partner at Schmidt Hammer Lassen, said: "We translated Solvay's desire for a welcoming, innovative, sustainable headquarters into an architecturally bold statement that reflects its core values and creates a new identity."
The new building, located on the 22-hectare site that has housed many of Solvay's activities since 1953, has been conceived as a fluid, collaborative space where teams and partners can co-create and interact.
A new large green roof, designed as a geometric garden, offers unobstructed views of the surroundings and also features skylights and large sunken gardens that provide the workshop areas beneath with access to the outdoors.

PLASTIC OFF THE MENU
Meliá Hotels International has announced its intention to eliminate all single-use plastics within its properties within a year.
Executive Vice President and CEO Gabriel Escarrer said the move will see plastic bottles, cups, bags, straws and coasters immediately replaced by reusable items, leading to a saving of the 15+ tonnes of CO2 emissions that are generated by waste disposal per year.
Escarrer added: "Great customer experiences have to be compatible with respect for the planet.
"Plastic pollution is a global challenge which affects all destinations, and tourism business depends on the sustainability of destinations, something of which we are very aware at Meliá Hotels International."
More than 22 million plastic bottles were disposed of at Meliá Hotels International properties globally during 2017.
TOP GEAR
Season 5 of the ABB FIA Formula E Championship gets underway in the Kingdom of Saudi Arabia on 15 December, when a new Batmobile-esque all-electric racing car will hit the track in anger for the first time.
Competing for glory will be a total of 22 'Gen2' vehicles that have double the energy storage capacity of the original Gen1 car. They can complete an entire race, bringing an end to mid-event car swaps, and boast tremendous power as they can accelerate from 0 to 100 kilometres per hour in only 2.8 seconds and reach a top speed of 280 km/h.
The launch of the Gen2 car also underlines major advances in battery and electric motor technology which, it is hoped, will eventually be utilised by everyday electric road cards.
Formula E Founder and CEO Alejandro Agag said: "This car represents the future of racing.
"When we started Formula E, our goal was to break the mould and challenge the status quo – bringing a revolution to motorsport. This next-generation car represents that revolution."
The championship will be contested over 13 races in 12 cities across five continents, concluding with a double-header finale in New York in July.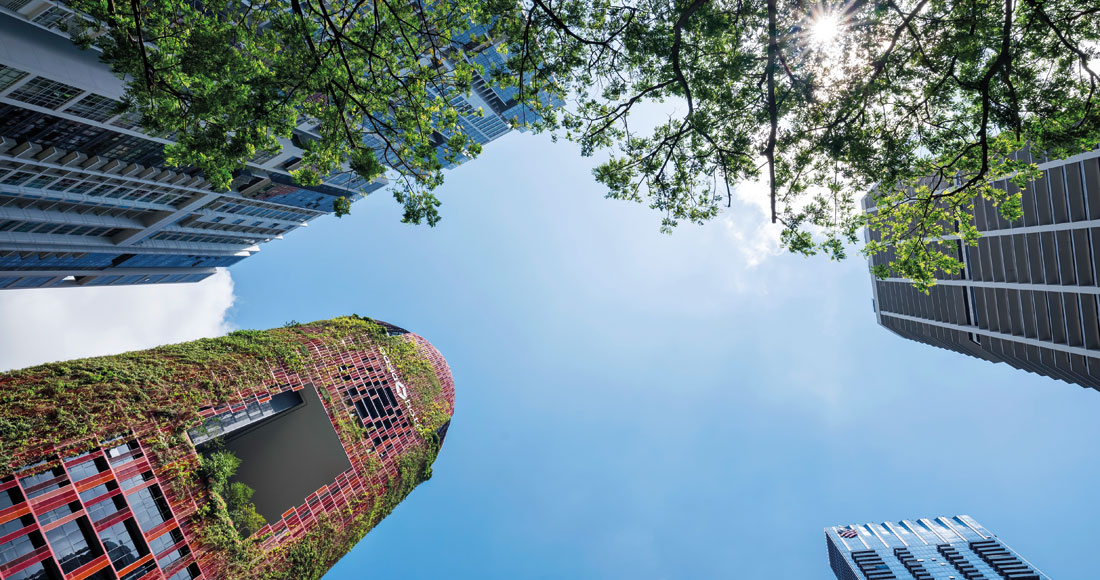 GREEN FOR GO
The façade of the Oasia Hotel in Singapore's central business district will eventually be completely covered by 21 species of creepers and vines.
Designed by local architectural company WOHA, the 190-metre tower is also home to three large verandas – on the 6th, 12th and 21st floors – as well as a roof terrace, which is surrounded and protected by a ten-storey screen that will also be gradually overgrown.
WOHA, seeking to deviate from constructing a conventional sealed-off air-conditioned tower, instead attempted to redefine what a high-rise can be in humid tropical climates.
The 'living tower' also encourages cross-ventilation to help cool its open areas, while another 33 different species of plants and trees have been chosen to improve biodiversity in this part of the city centre.
The sky gardens were designed by Spanish architect Patricia Urquiola, who was responsible for all interiors as well as the outdoor spaces of the hotel.