South African interior architect Tristan du Plessis is no stranger to crafting eye-catching spaces that marry form and function, and neither is he a stranger to the Middle East, where he's already made his mark through concepts such as Clay Bahrain and its recently opened Dubai location, among many others.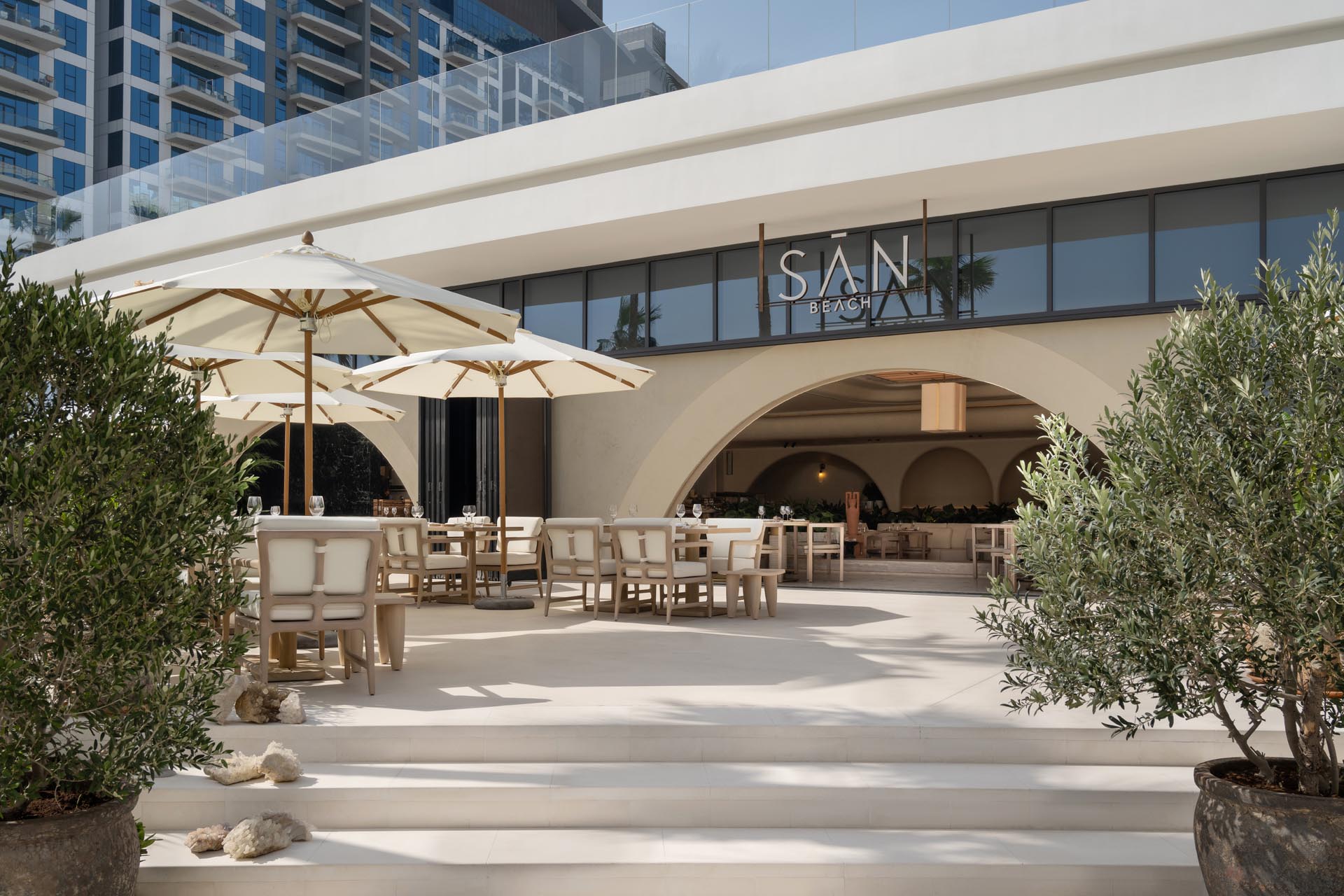 A family background in art has helped shape the architect's collaborative approach – he worked alongside other African artists on his projects – and has established him within the fields of luxury hospitality and residential interiors.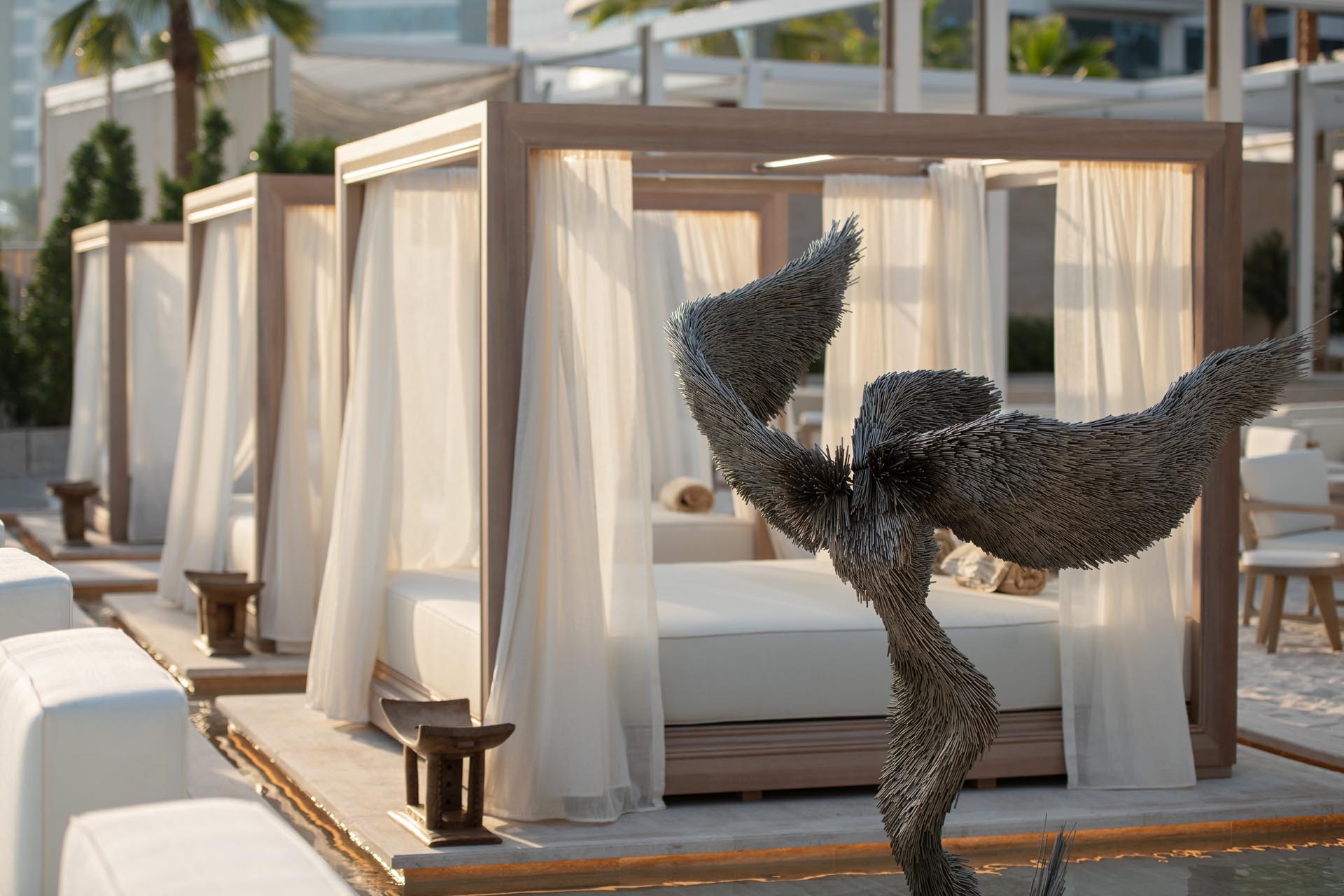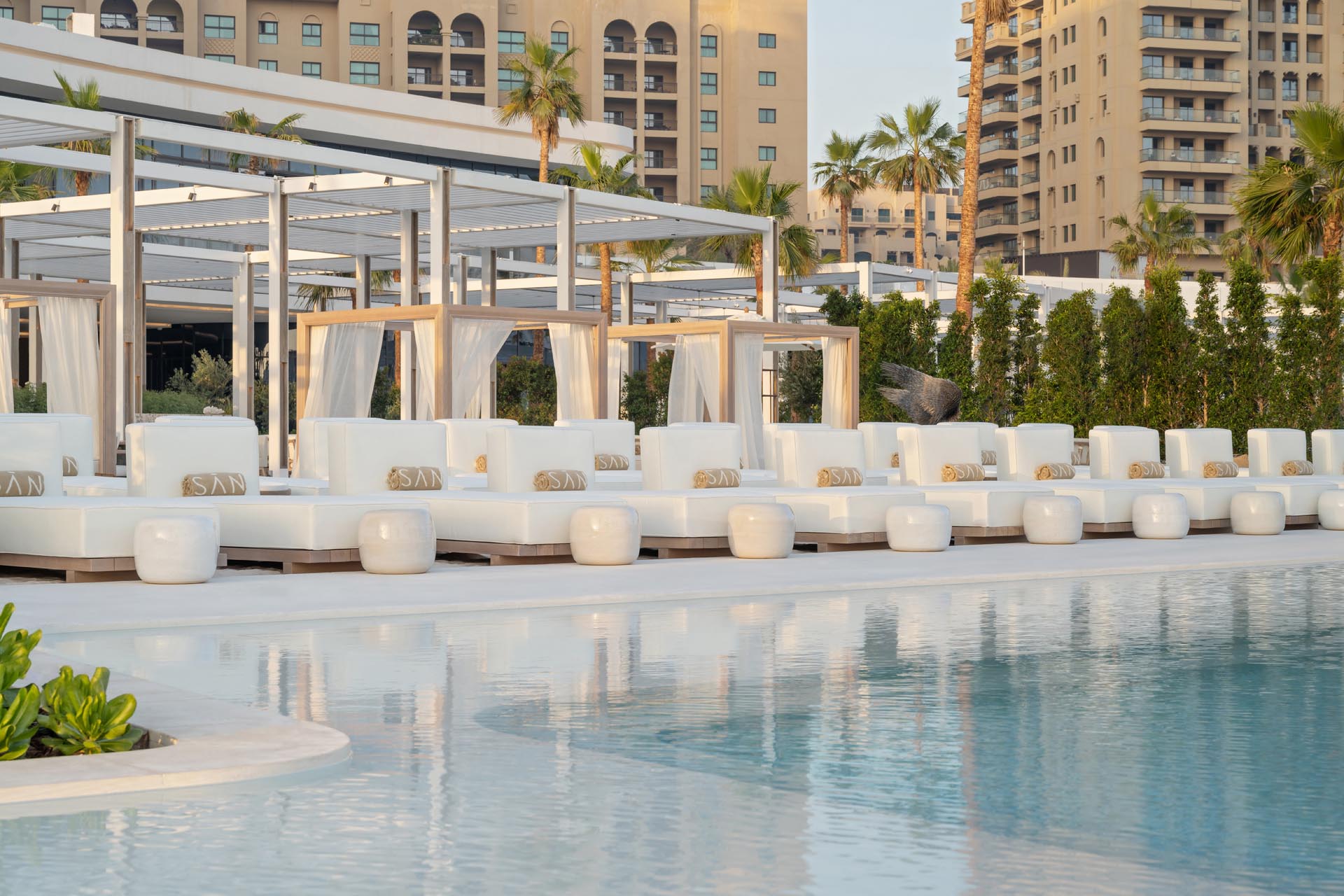 His latest project is Dubai's first Africa-inspired beach club, SĀN Beach, which takes its name from the indigenous San people of Southern Africa and draws on their philosophy of life which exemplifies a respectful and intimate connection with nature, as well as strong social connections through dance and rhythm. "We felt that this primal desire to connect with nature and with each other is still present in us all and we wanted to explore [this notion] through the design and guest experience," du Plessis says.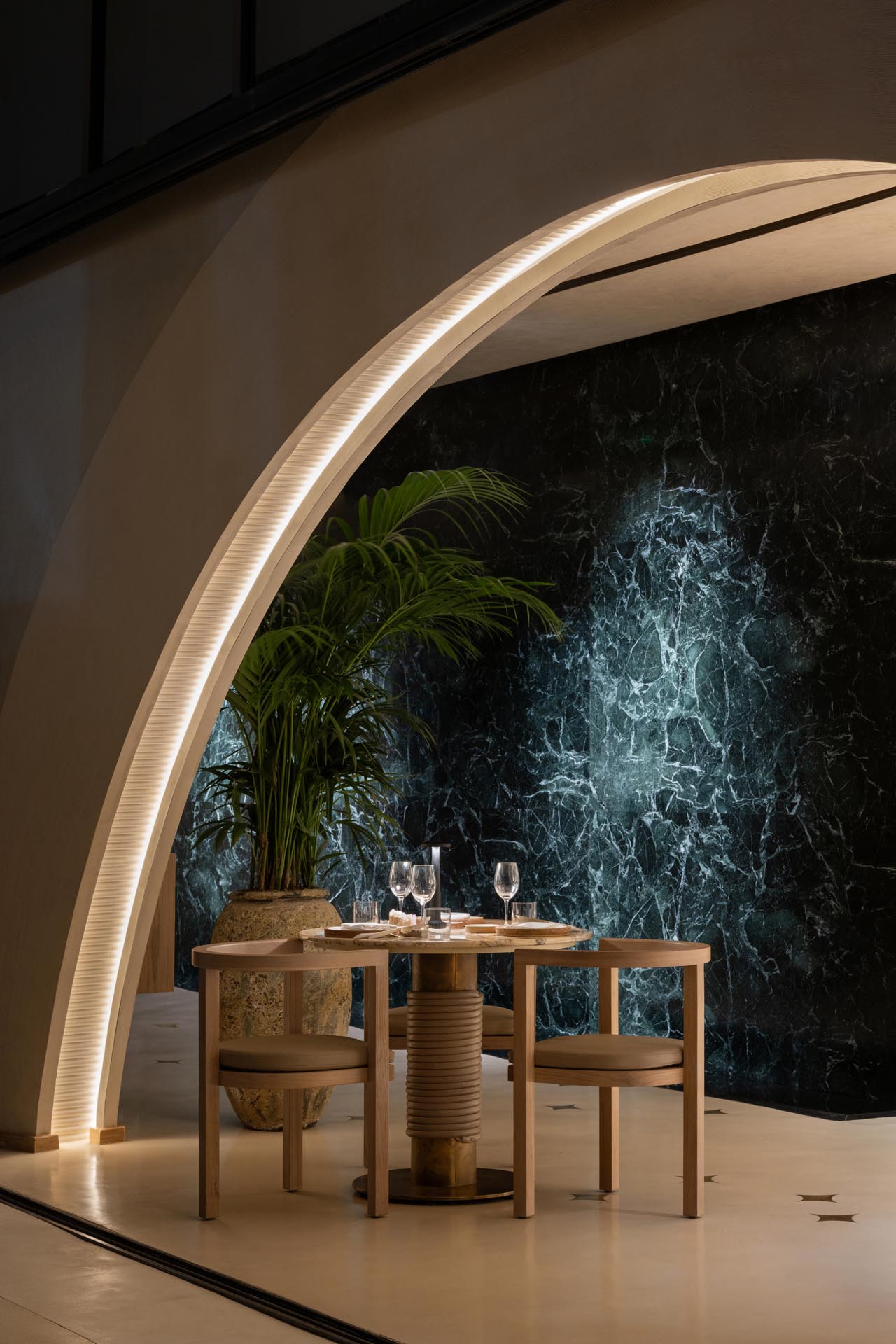 The design itself is signature to du Plessis' approach, marrying a luxurious feel with natural materials and textures. "The design language is primarily textural, focusing on raw materials that are beautiful in their imperfection and look better as time creates [their] patina," du Plessis says. "We used these raw materials in a considered and somewhat minimal design to create a luxurious but approachable feel." A series of curves, arches and soft edges defines the design, appearing as if moulded by hand out of ancient clay and evoking a poetic softness.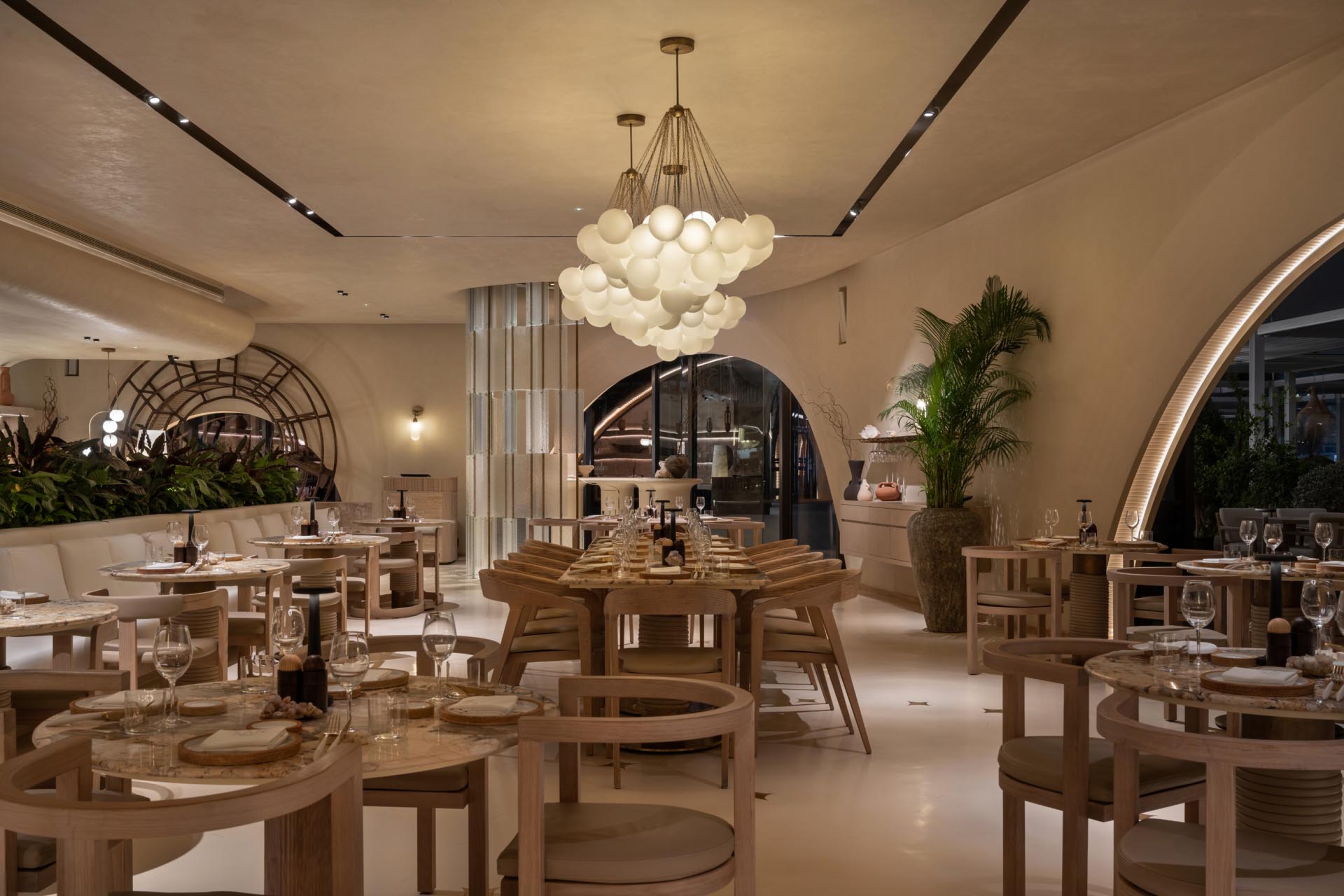 The serene yet dynamic beach club comprises an interior restaurant and bar, terrace seating and covered beach dining, as well as a swim-up pool bar with cabanas floating on the water and a large panoramic infinity pool – in addition to the private stretch of beach with a variety of seating. "The idea, driven further by the arched shopfronts, was to blur this line between indoor and outdoor spaces and create interiors that felt like terrace dining. It was crucially important that the indoor and outdoor had a natural and cohesive flow," du Plessis explains.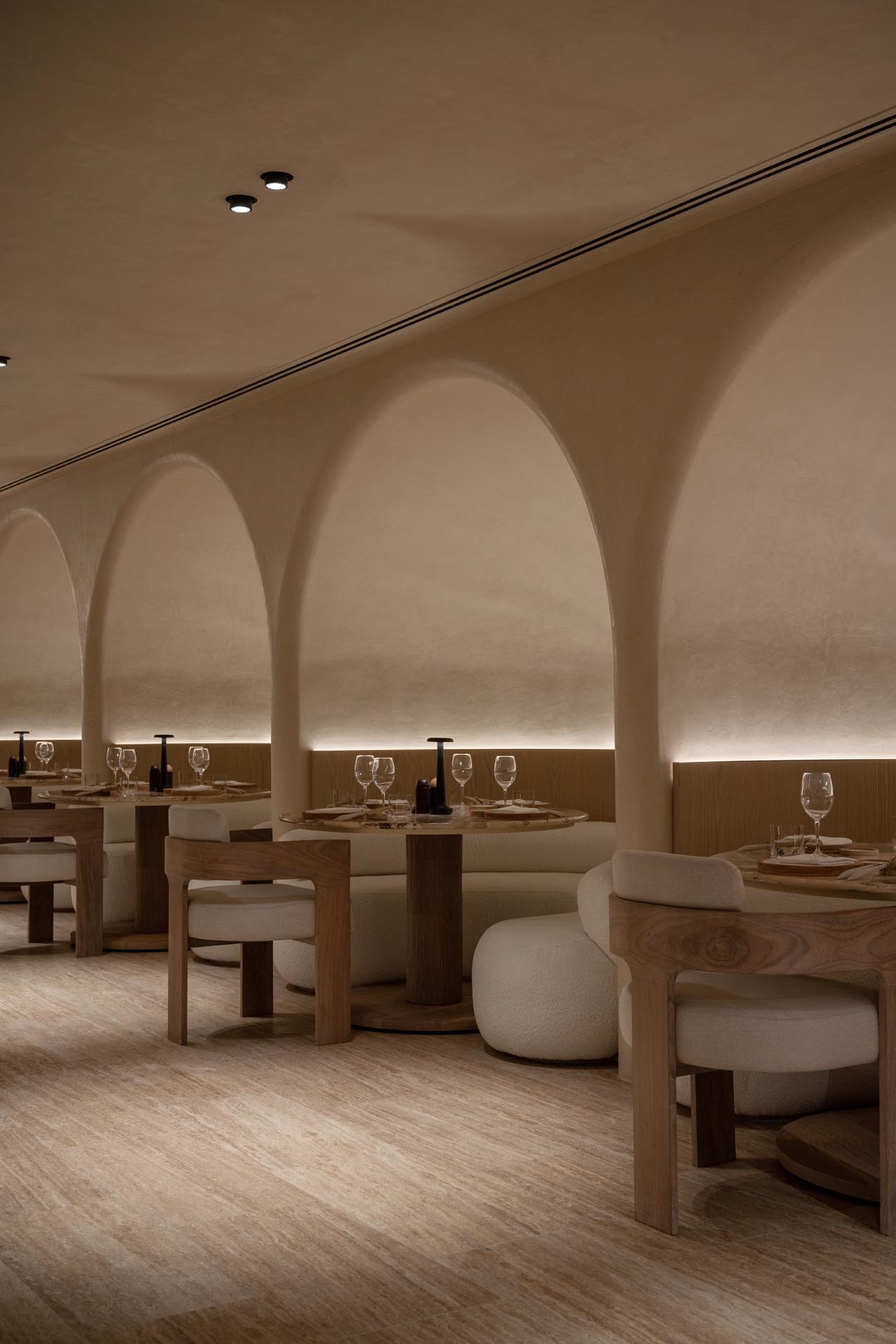 What brings everything together are the artworks and furniture pieces that are all made in Africa, including the beach sculpture by Jake Singer, the ceramic outdoor tables handmade in Cape Town, lamps by Jan Ernst, sculptural pots by Jade Paton and the enigmatic sculptural bench from David Krynauw.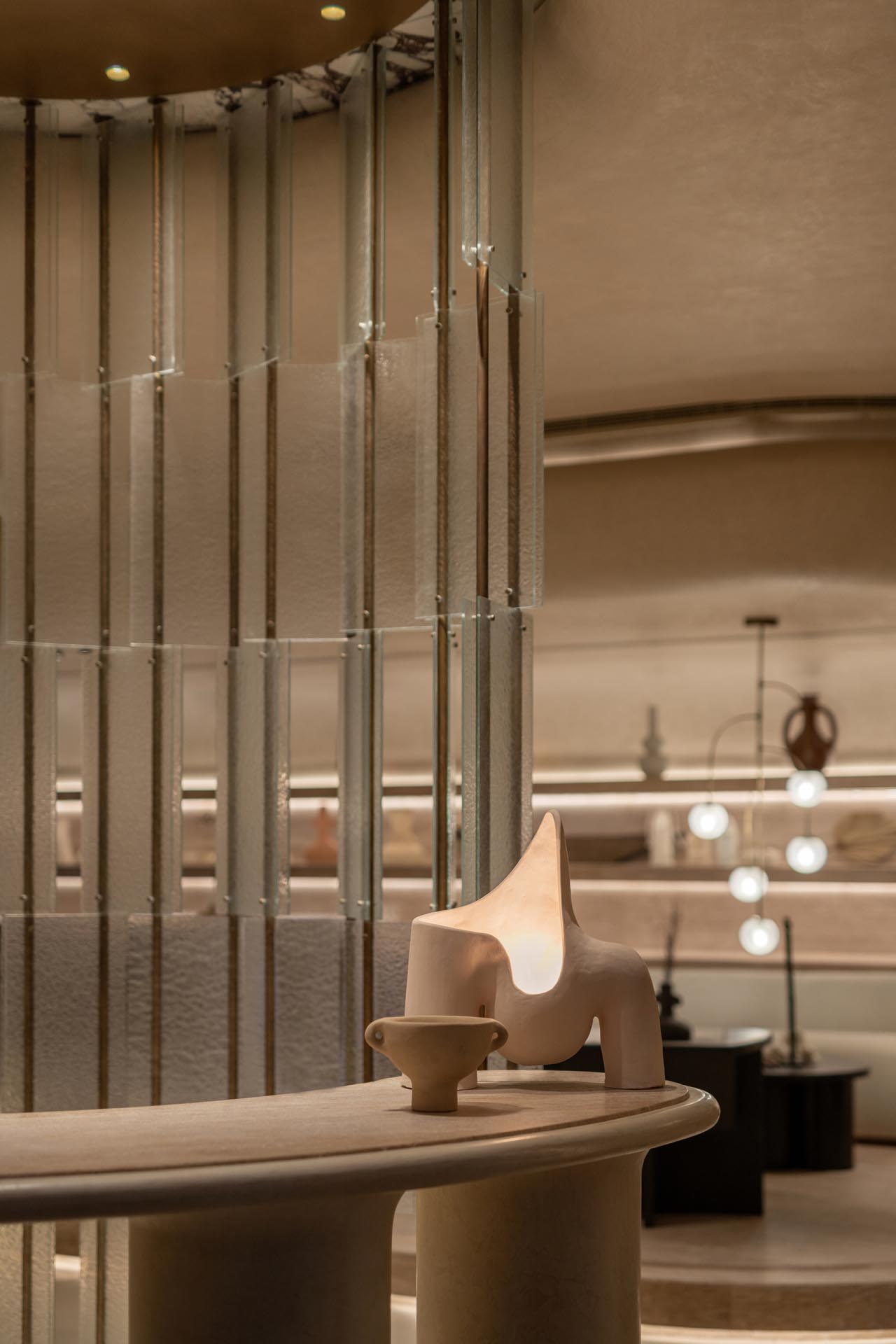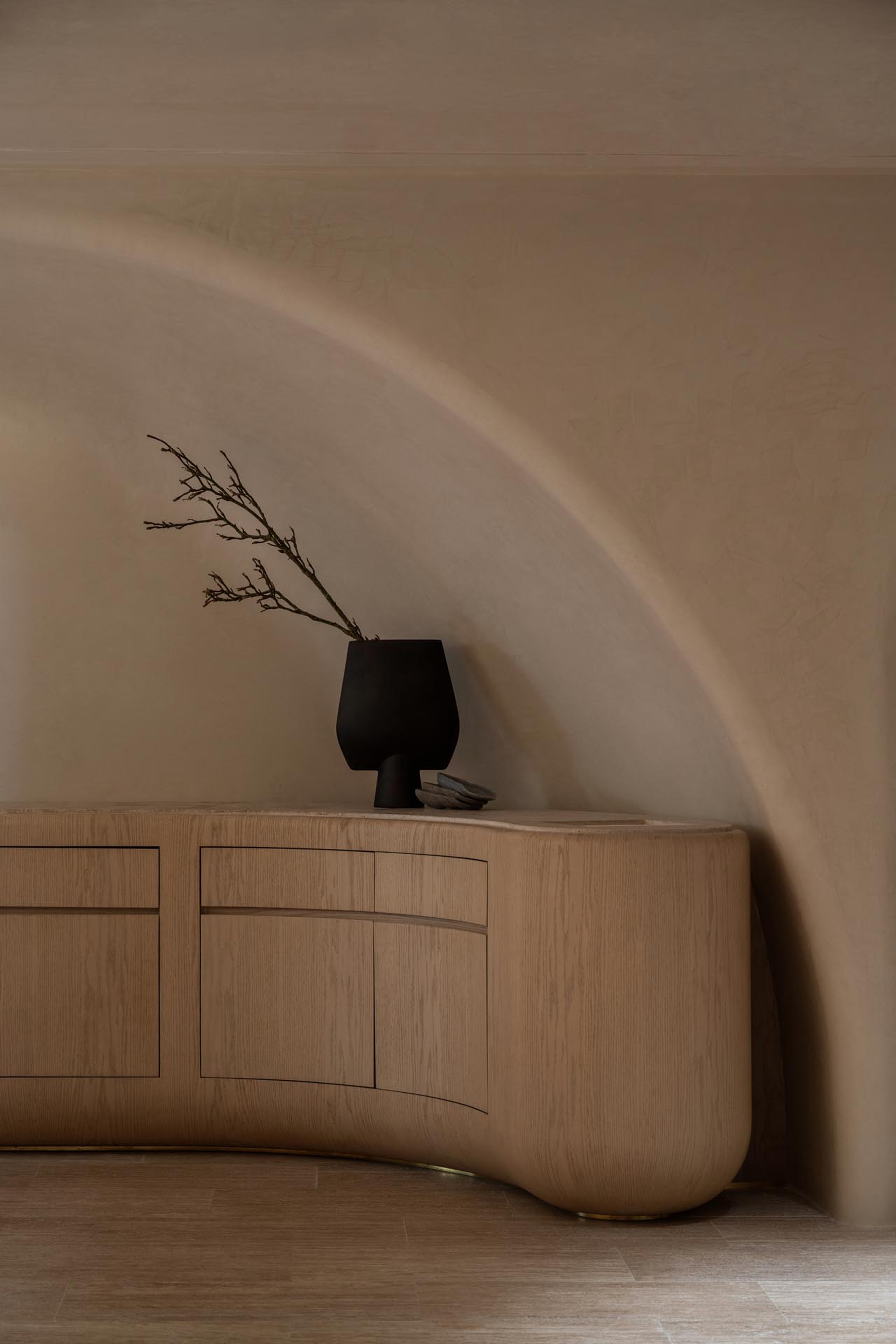 "More than loving what I do, I love that through my work I get to explore my curiosity, particularly through collaboration," du Plessis confesses. "Marrying art, design and the understanding of what makes a singular experience exciting is fascinating [to me]."