Dubai and Hong Kong-based interior design studio XO Atelier has completed the design for Toplum cafe that takes inspiration from architecture found across the Mediterranean region.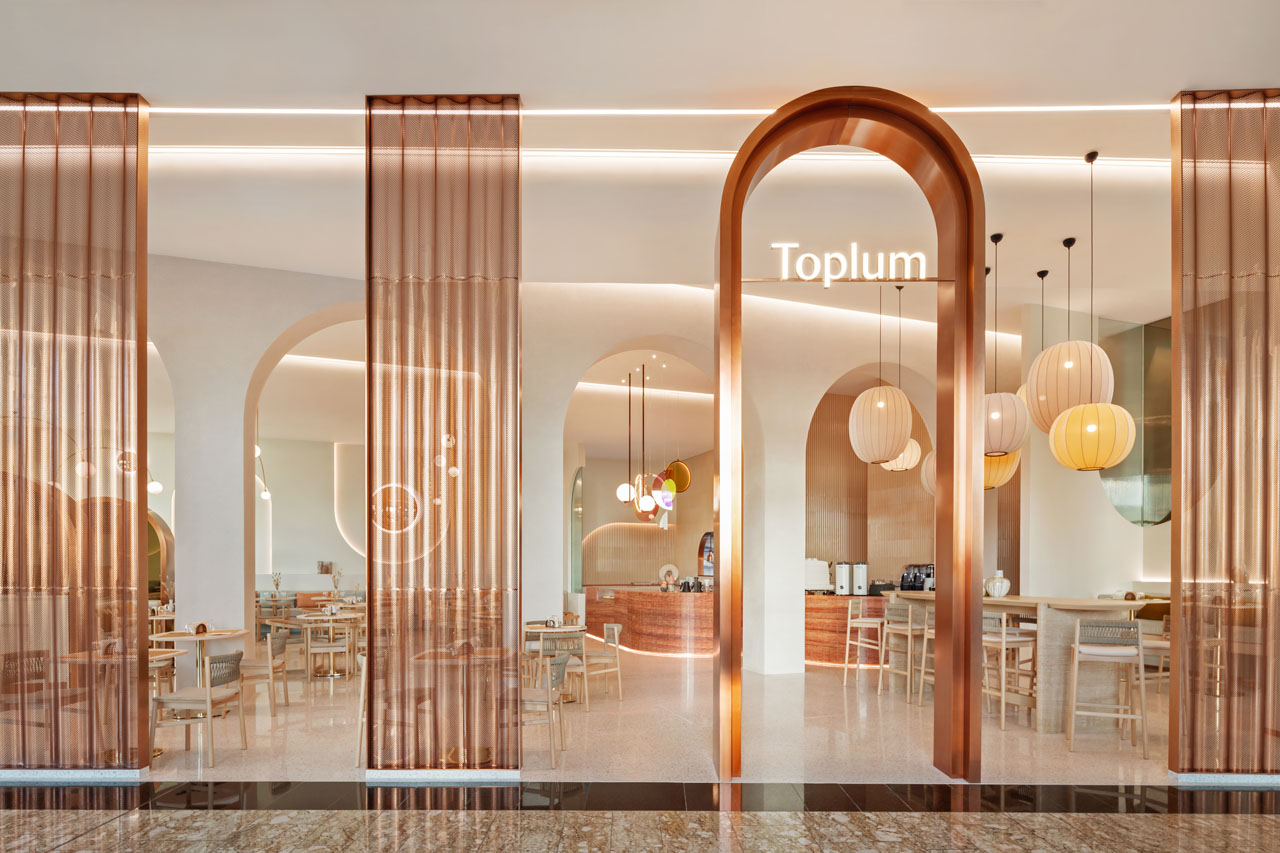 Located in Dubai's Mirdif City Centre mall, the design firm worked closely with client and operator, Mad Hospitality  to realize the contemporary interiors.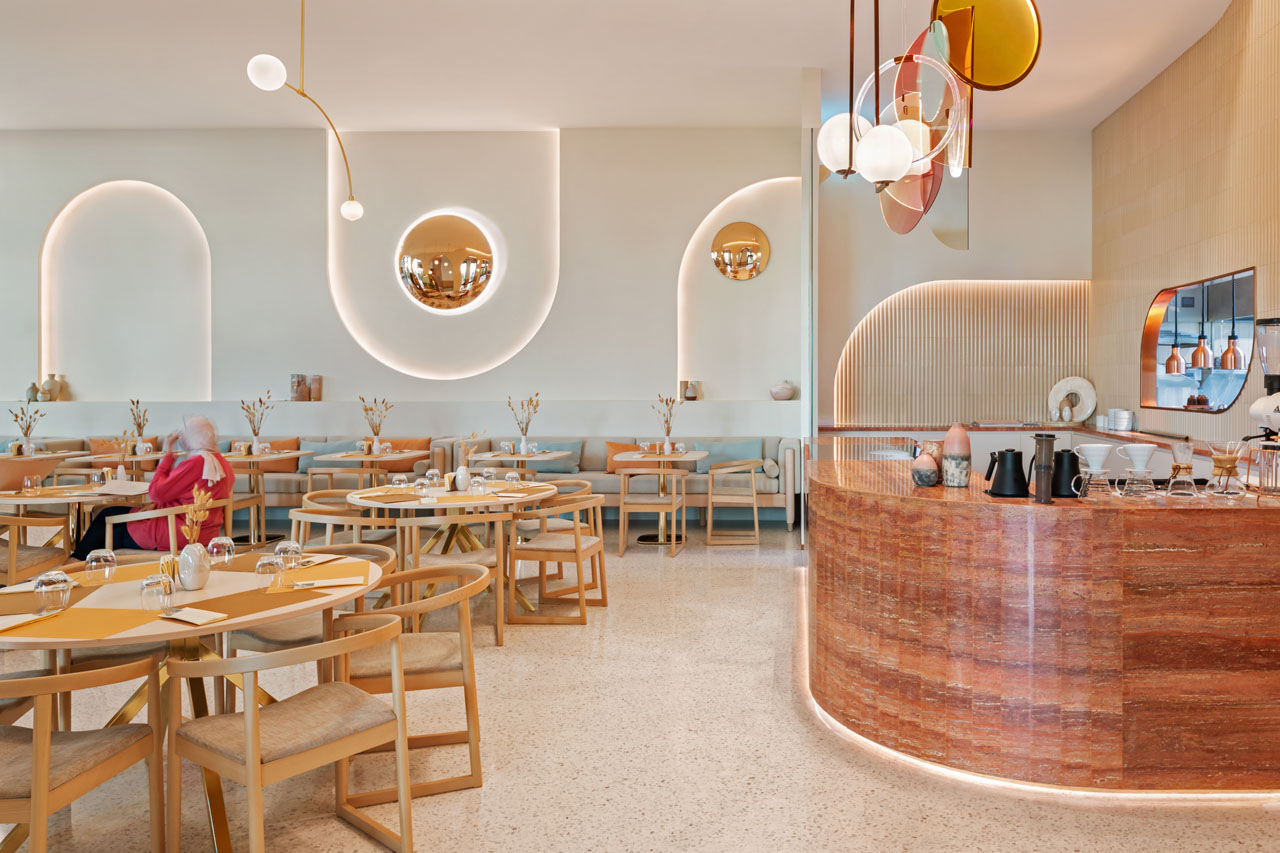 The cafe features a geometric layout  coupled with a gentle colour palette, using lighting as the key identifier within the project.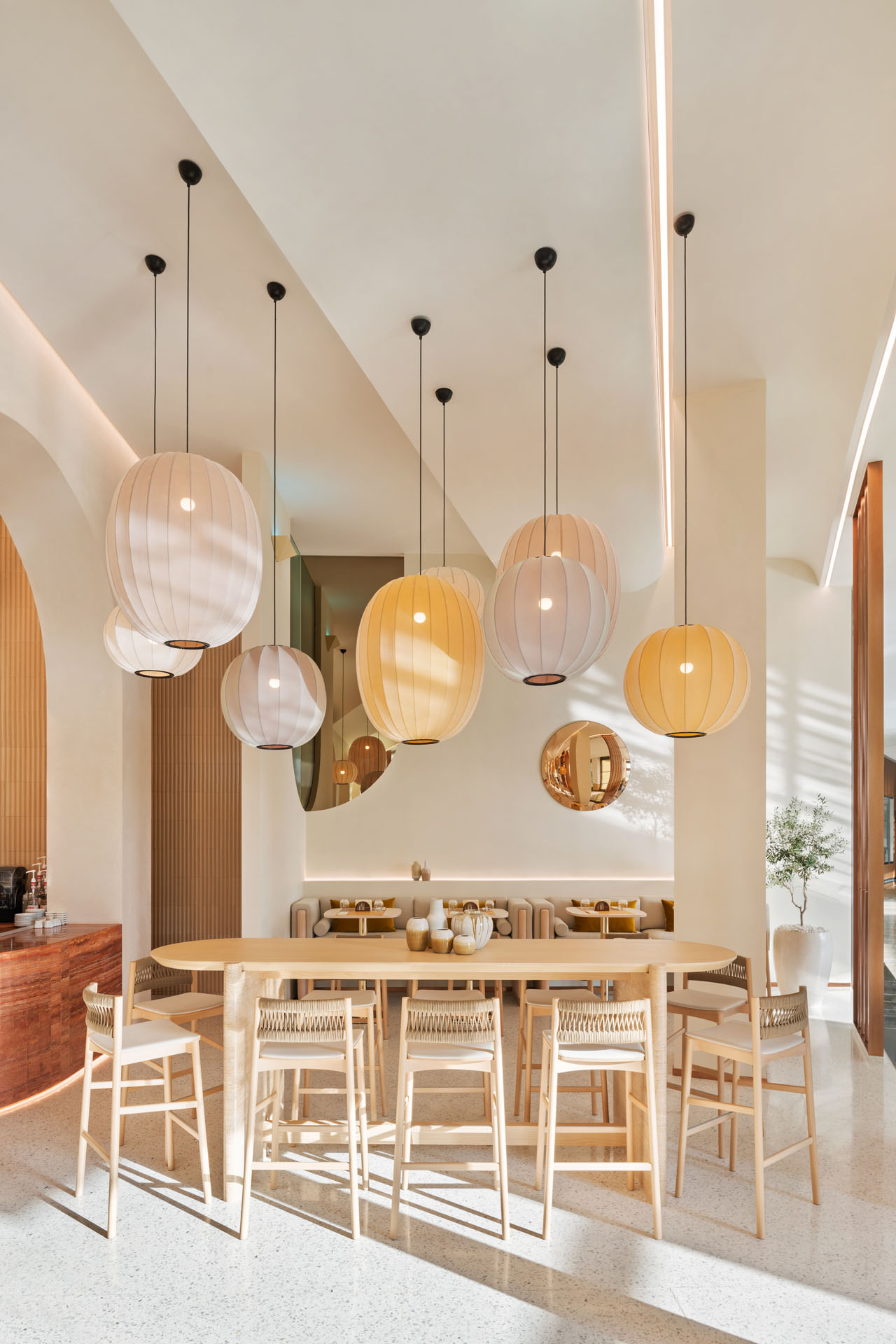 "I wanted to create a contemporary design language incorporating classic forms of Mediterranean architecture, evoking the region's rich materials, soft palette and lighting. Harmonising all these elements, created the distinctive atmosphere and lifestyle we experience and enjoy on trips to Italy or Greece," said Vera Dieckmann, founder of XO Atelier.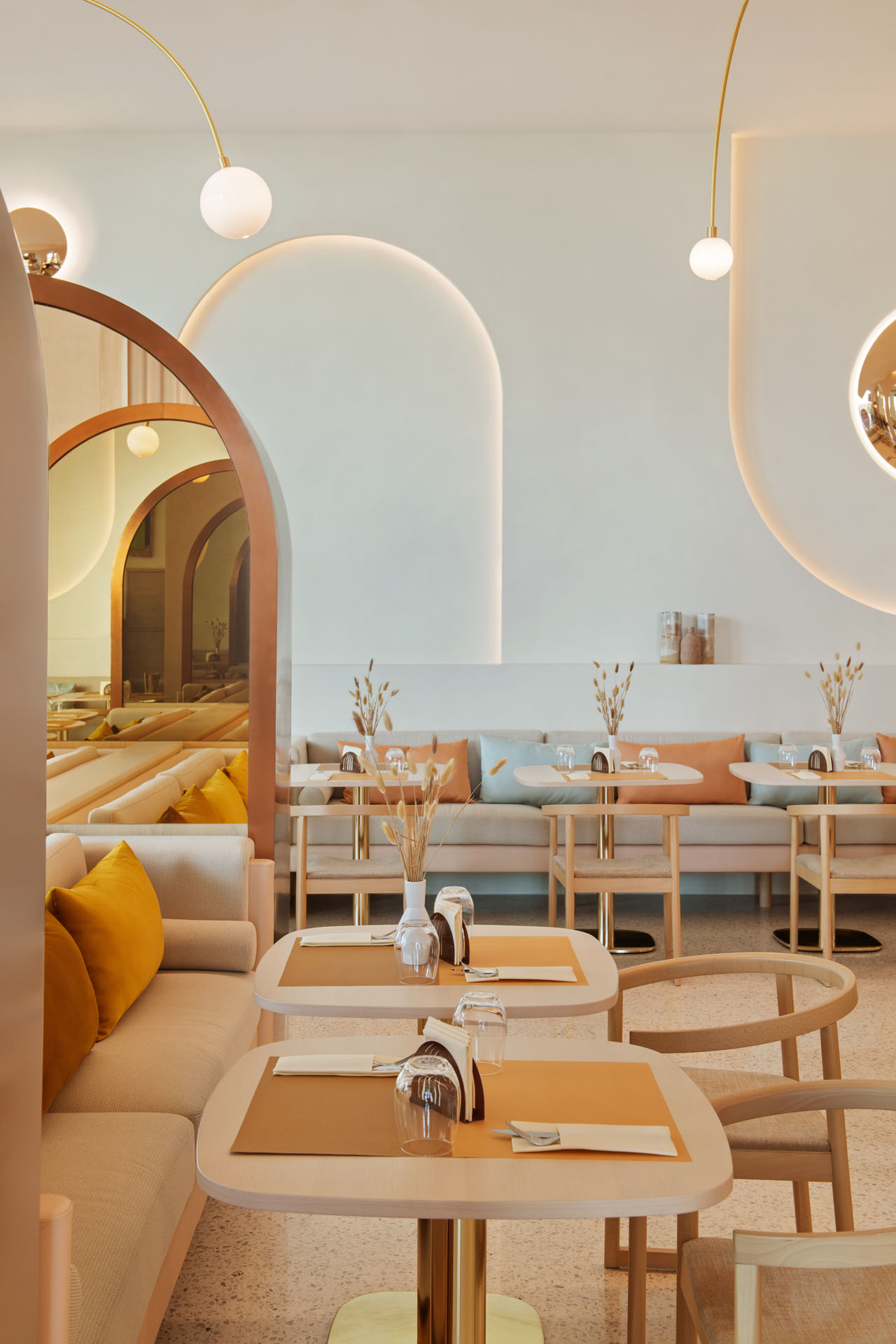 The sunset inspired lighting feature is one of the stand out elements within the design, which the studio created in collaboration with Preciosa Lighting. Turning to another Czech lighting brand, XO Atelier worked closely with Sklo to produce the custom BALANCE Pendant, a sweeping, symmetrical version of the brand's standard BALANCE light.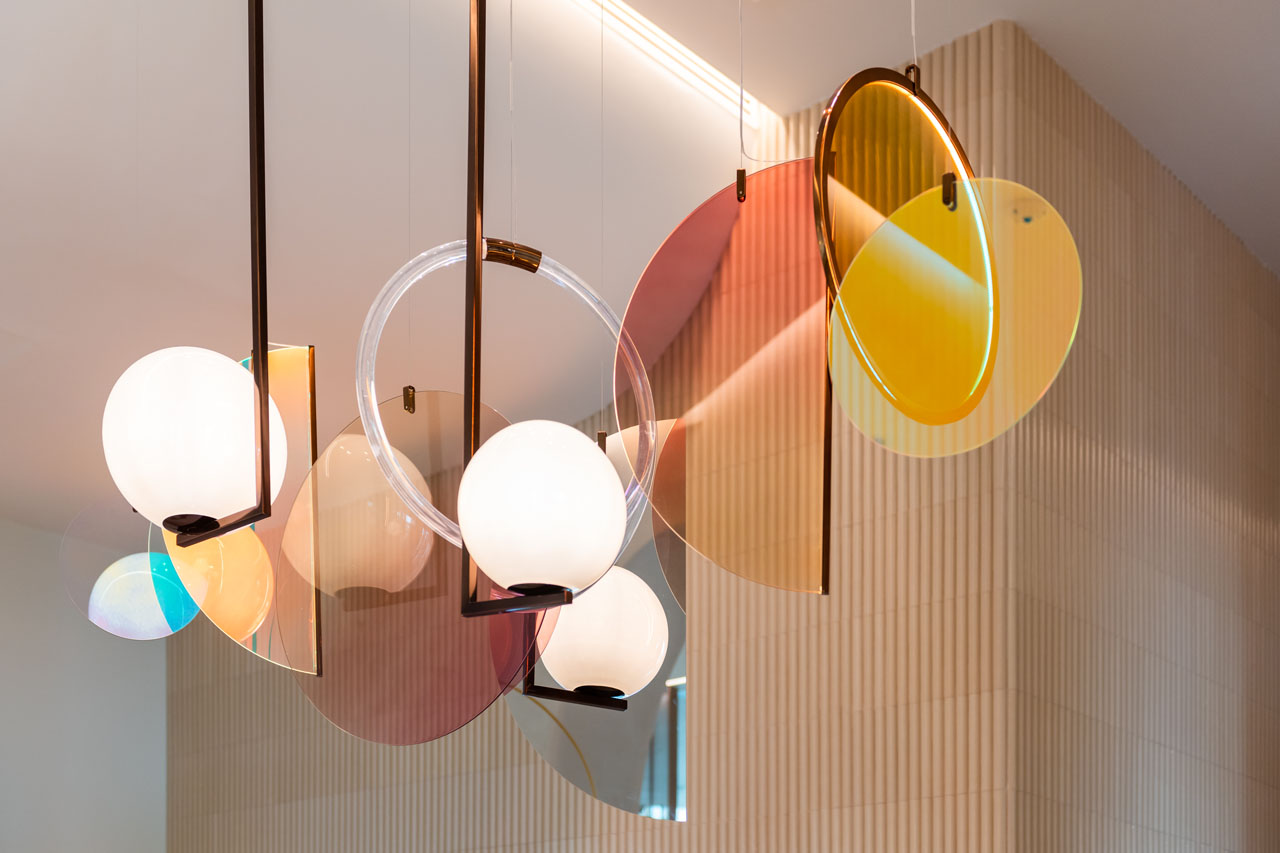 For the furniture, XO Atelier worked with Billiani Italy and Kvadrat Fabrics, integrating their Nordica and Load pieces to complement the overall design scheme.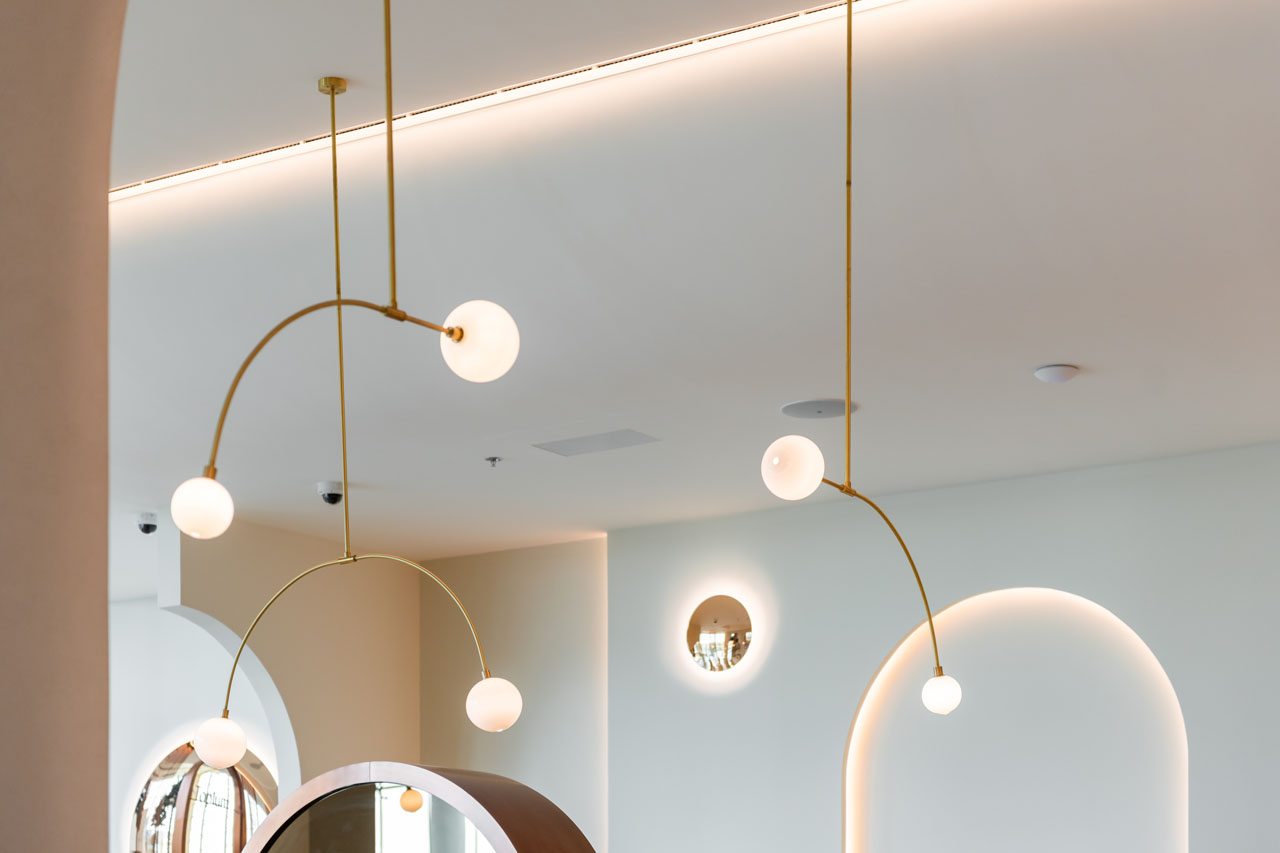 Billiani created customised table bases in harmony with the material chosen by the design team, liaising closely to deliver a highly customised solution.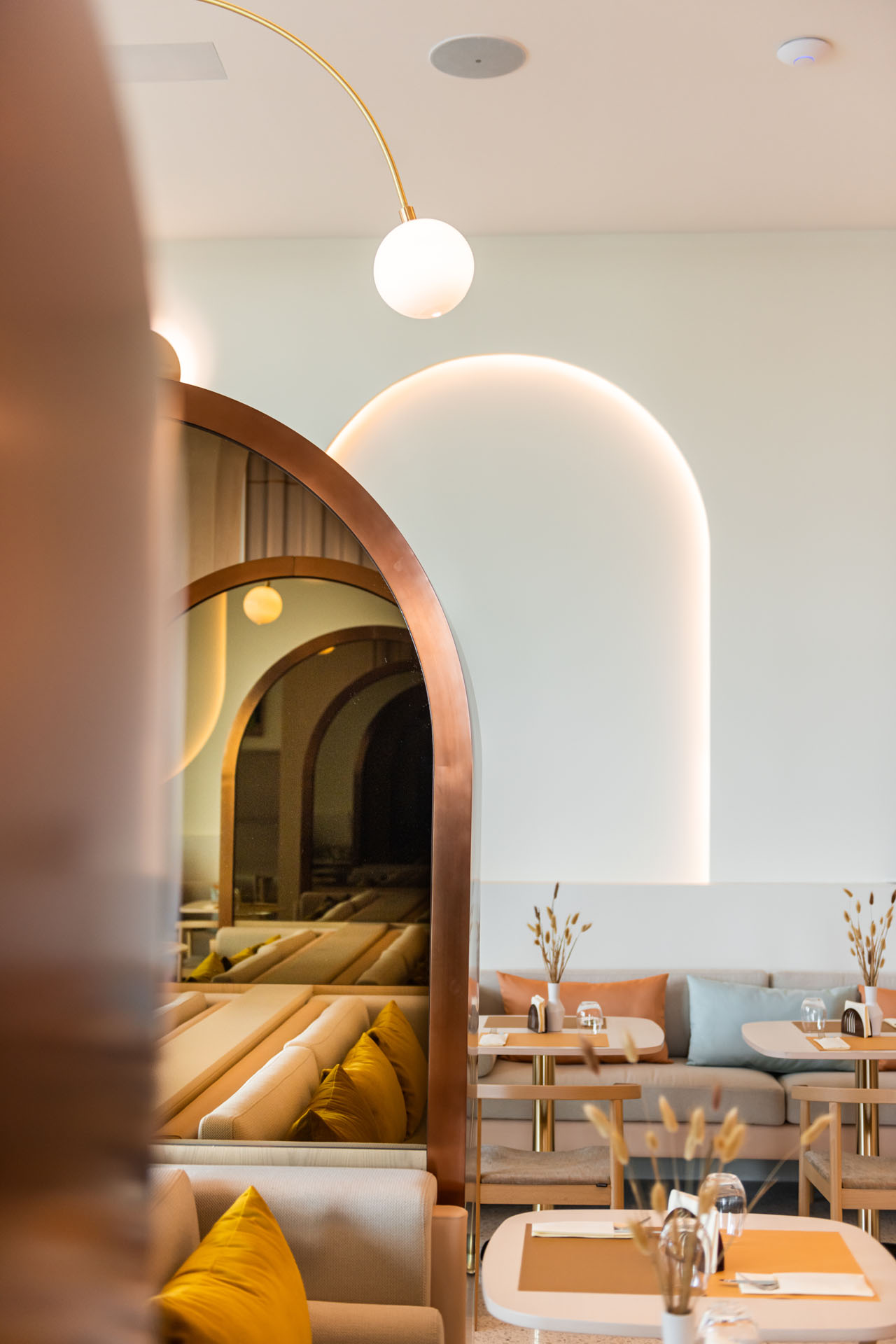 The space embodies XO Atelier's approach to interiors, focusing on a modern and clean design that celebrates simplicity with a touch of elegance and cosiness.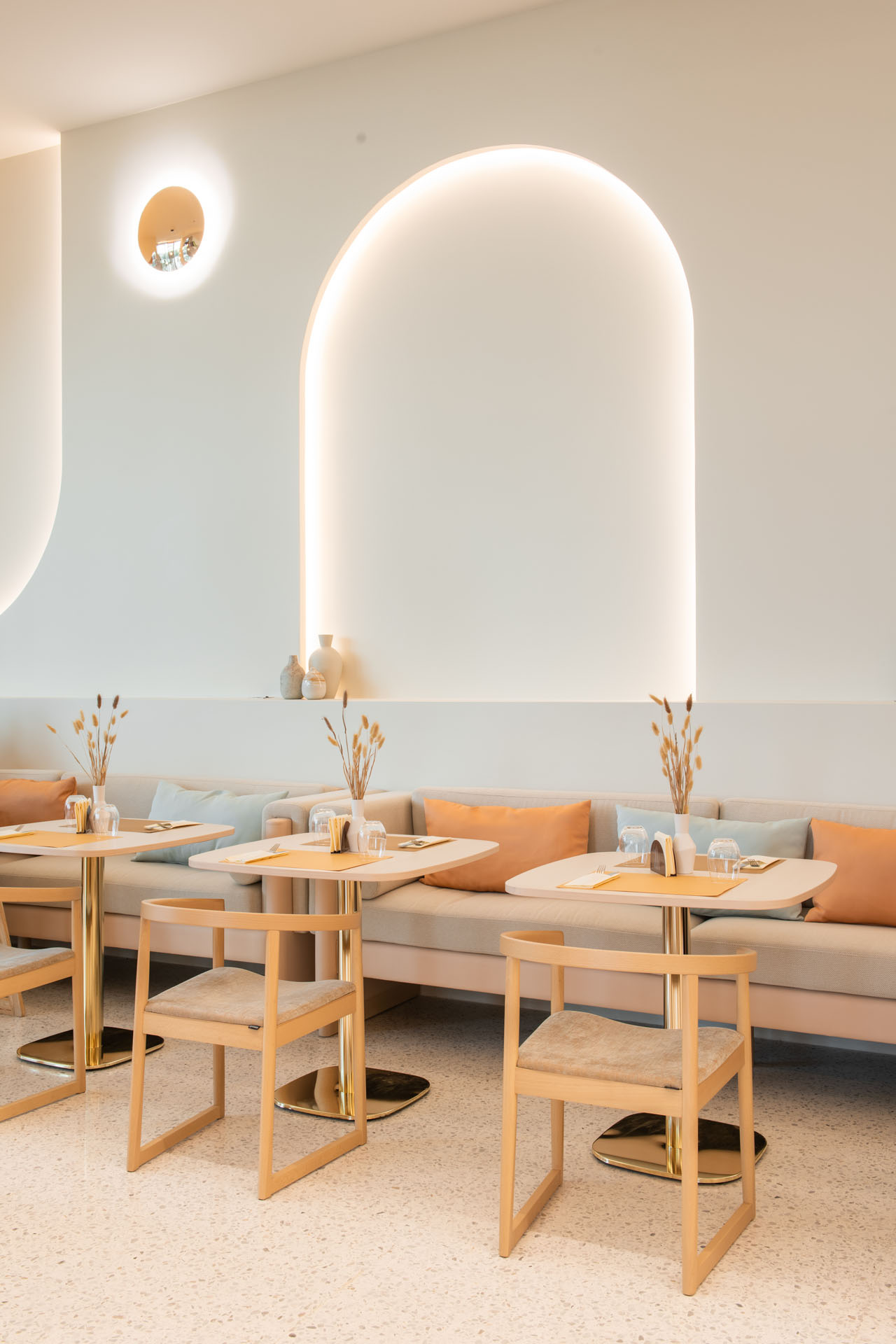 "I like places to be functional, uncluttered and sleek, reflecting the growing demand for a new standard of luxury. My clients now want something functional and streamlined but with sustainable materials, a timeless approach and really beautiful materials that are luxurious without being gauche," Dieckmann explained.
All the artworks and decoration within the cafe were designed and produced by XO Atelier in Asia, with benches locally manufactured through City Palace Dubai.
Photography by Alex Jeffries Photography