On Monday 20 January, British designer Tom Dixon will launch two new accessories collections in Paris during a 24-hour-long series of events at destinations including Le Drugstore, Publicis Cinema, Assaf's Granit new restaurant Shabour and the rooftop of the Hôtel des Grands Boulevards.
The two new collections, Press and Swirl, will travel with the designer and be on display in each key location. Renowned Paris-based florist Debeaulieu will create exclusive floral arrangements to complement the new vases.
The Press collection comprises thick, industrially pressed glass artefacts, that are "designed and engineered to catch and refract light, and to last forever". The heavyweight grooved vases, bowls and candleholders are made of fat, chunky coils of pure and clear transparent glass.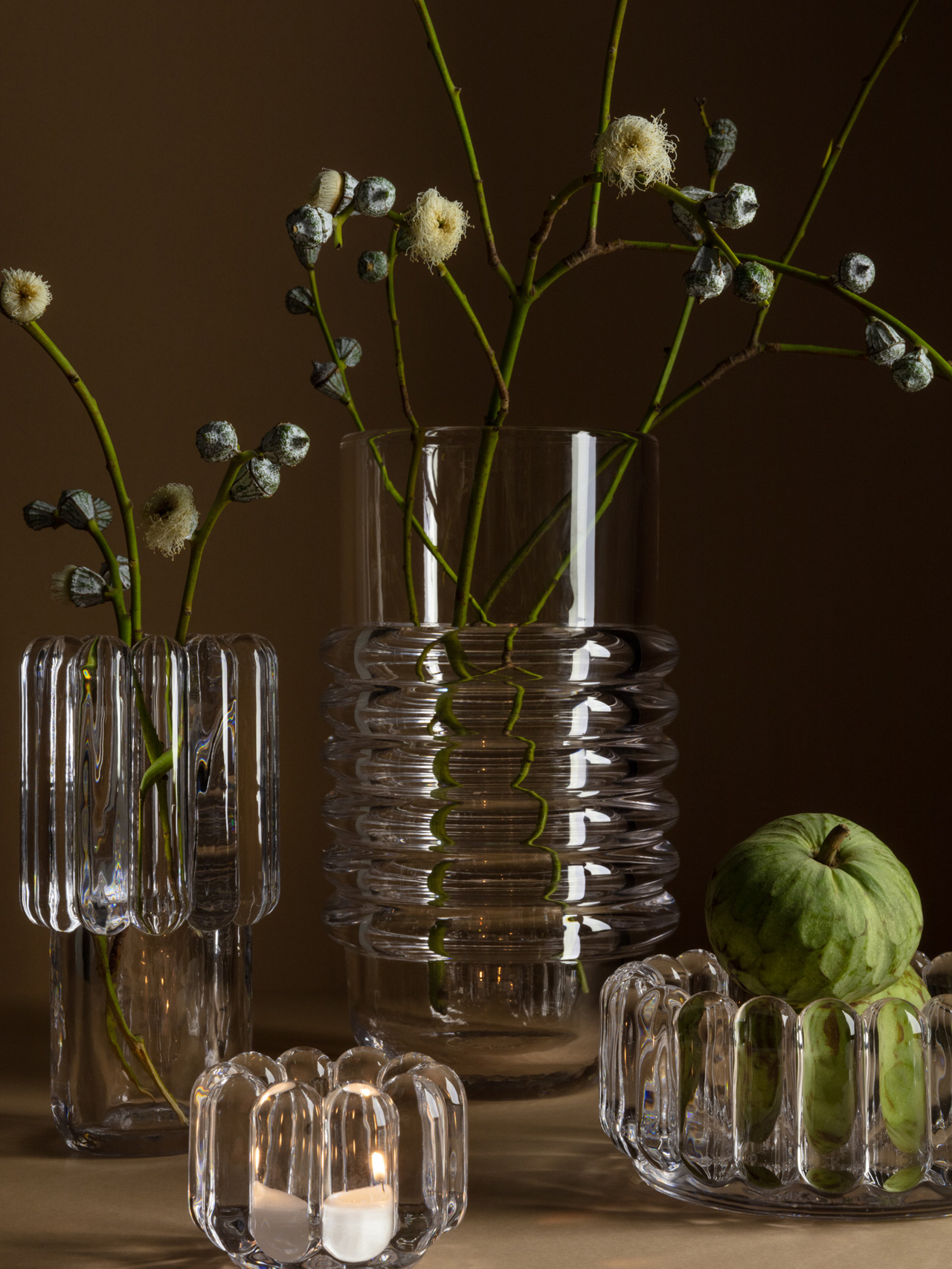 They are manufactured by dropping big globs of molten glass at 1200 degrees Celcius and pressed in two- or three-part iron moulds to create striking silhouettes.
The pieces in the Swirl collection feature a series of geometric forms stacked upon one another to create multi-dimensional, functional sculptures. The Stem, Small and Medium vases are inspired by Ikebana, the Japanese art of flower arrangement. Anchored with a heavy base, the cylindrical vessels allow branches and flowers to cantilever out.
Dixon said: "It's now time to be more mobile, to be more flexible and reach new and existing audiences in a different way. '24 Hours in Paris' will allow us to maximise our time, pack as much fun and business into as short a time as possible and to react to the opportunities that this amazing capital has to offer. In the coming months, we want to roll out '24 hours' not just in Milan and Shanghai but also London, Copenhagen, Bangkok, Nanjing and Melbourne…'