Located in one of Dubai's most serene areas, steps away from a golf course, this townhouse boasts an interior that initially looked like any other. "We had to tear everything down and start all over again," remembers Shad Askari, founder and CEO of s a | design studio. Designed for a 30-something Emirati artist with various businesses, the home had to feel like an invitation to relax and feel at peace, in order to serve a lifestyle with a hectic schedule. In addition to this brief, the homeowner was not afraid of breaking rules – something that Askari was particularly excited about because of the creative freedom it gave him.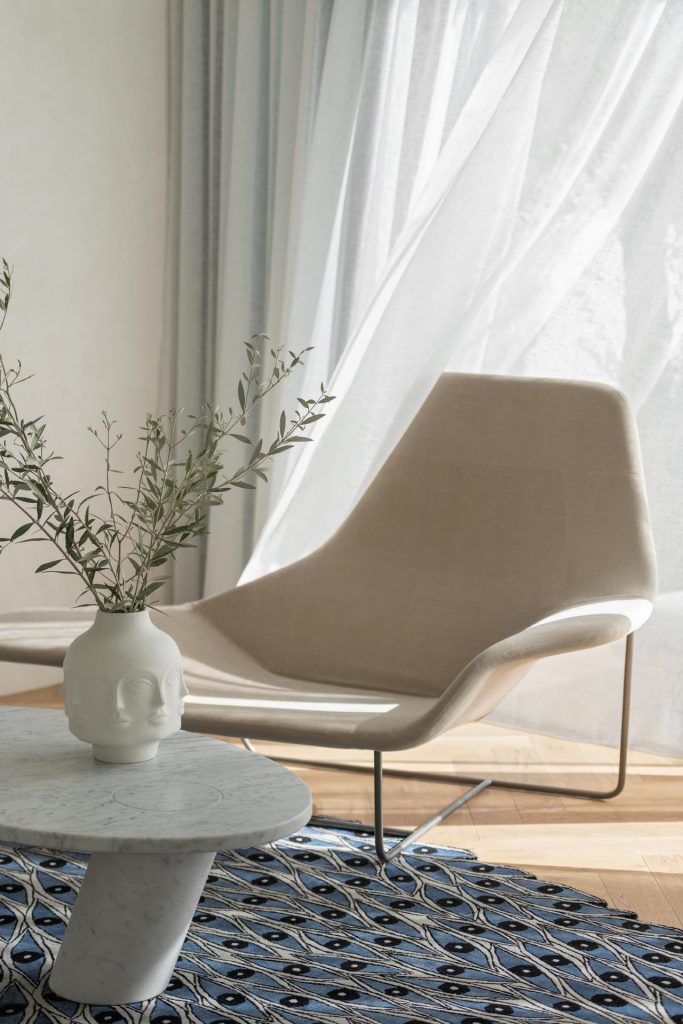 To shape a soothing environment and highlight the feeling of harmony, Askari connected the inside and outside. "The garden plants have been carefully selected to create a place of serene tranquillity, while large windows provide the house with natural light," he says. "The architectural style involves a Scandinavian approach with touches of classical, minimal and high-end luxury pieces that were combined to reflect the client's roots."
Organised across three floors, the house comprises a ground floor that leads to a terrace. "The purpose of this layout is to gather everyone without any boundaries, as the sliding doors to the pool area can be fully open, from the kitchen and living room," Askari describes.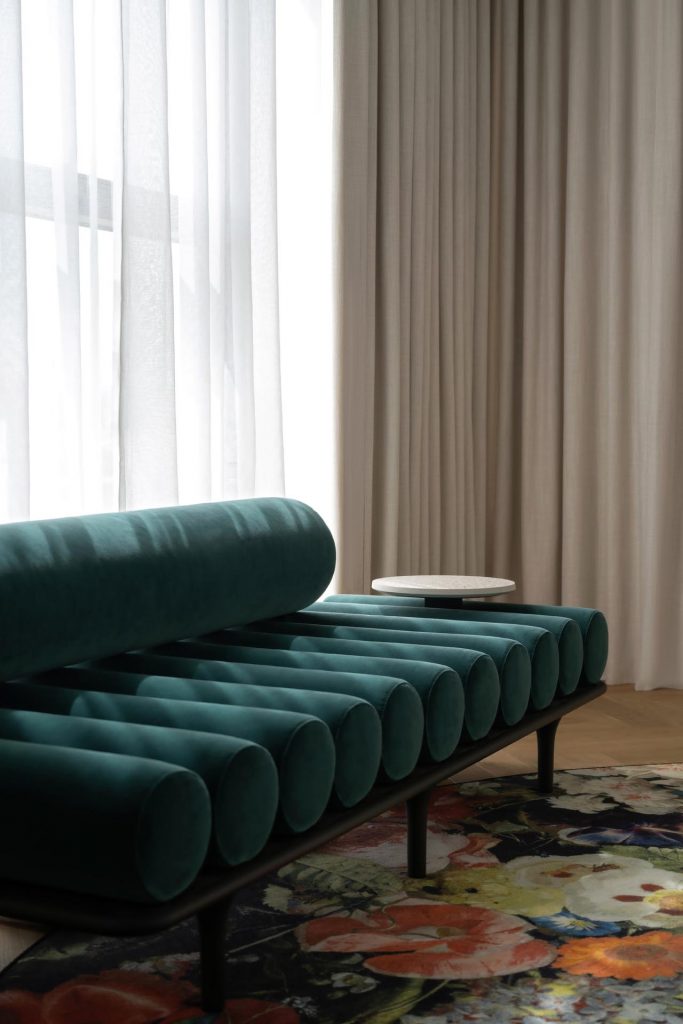 With three access points that converge in a corridor area with a view over the gold field, the bedrooms occupy the first floor. One of them was transformed into a complete walk-in closet to fit all the homeowner's clothes. On the upper level, the lounge is a creative space that can host private events. Also situated on this floor, and next to a cactus garden, is the roof terrace which features an outdoor dining setting.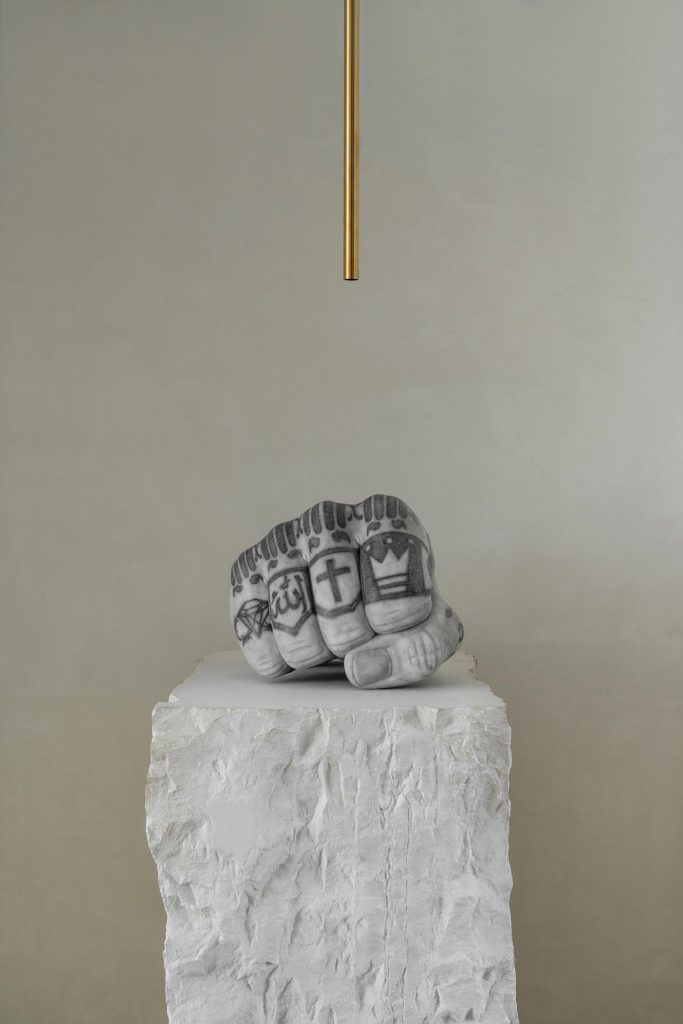 "The house is designed as an oasis for maximum relaxation," says Askari. Iranian limestone, Italian marble, terrazzo and herringbone Swedish wood are among the main materials used throughout the different spaces. "The colours were carefully chosen to produce a warm white hue that doesn't feel harsh or flat," the designer adds. "The tone of the base is very down-to-earth and we use some of the accessories as pops of colour."
In this project where Scandinavia was an important source of inspiration, other influences stand out. "To spice things up, we could not resist adding Italian references," Askari confesses. "The foundation has been kept minimal, but the Mediterranean touch has certainly made an appearance."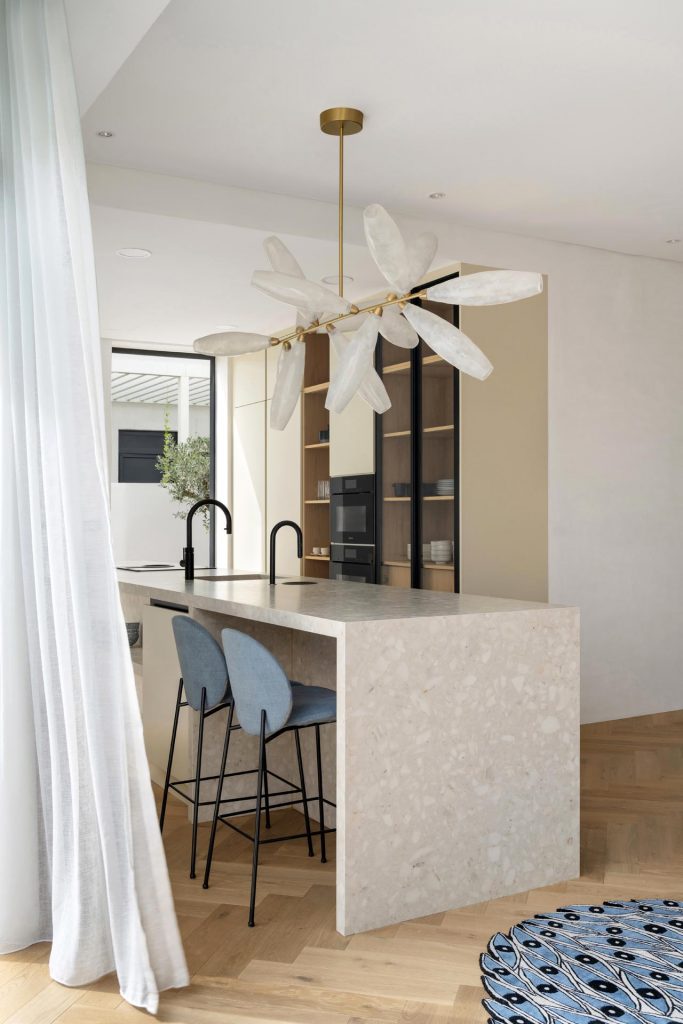 Furniture by Davide Groppi, Agapecasa, Zanotta, Saba, Giopato & Coombes, Kettal, Moooi, Tacchini, Studio Piet Boon, Edra and MDF Italia, among others, embellishes the house, which is equipped with an interconnected sound system to enable the owner to fully enjoy her music.
Art is also a key element, as reflected through the customised sculpture by well-known Italian artist Fabio Viale. "Using a home to educate about art is one of our major goals," Askari says. "This was achieved with this controversial solid marble piece, fully adorned with tattoos that have a special meaning associated with each one of them."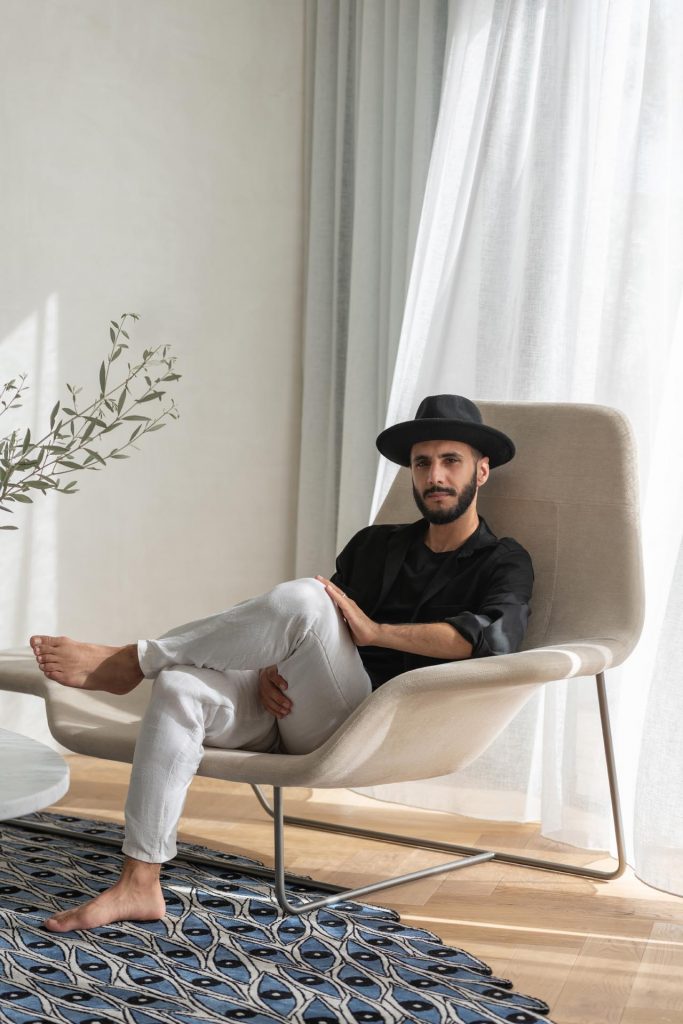 With both a fun and tranquil spirit, this home represents the personality of its inhabitant while giving her exactly what she needs to find the perfect life balance. "It was the client's goal to have a safe, peaceful house where she could feel comfortable," says Askari. "Our solution to this was to use the energy of nature, filling the space with greenery and using materials that ground you. You can feel the difference between walking on tiles and walking on a well-carved wooden floor."
Every design detail counts when it comes to bringing a specific ambience to life – as this project certainly proves.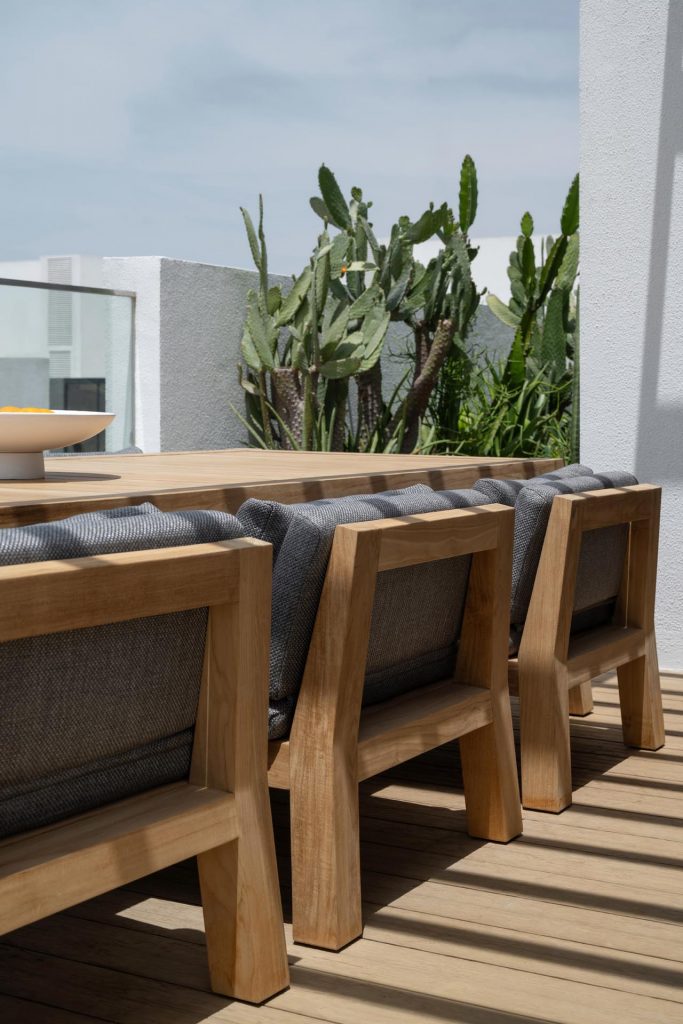 Photography by Natelee Cocks