Located at the southern tip of Vancouver Island in Victoria – the provincial capital of British Columbia, Canada – this two-level, 500-square metre house has been three years in the making (including its design and construction). BoForm Architecture, Demitasse Garden Design and Falken Reynolds Interiors all contributed to create a dream home for a very active family of five (a couple with three sons), who had recently moved from the city of Edmonton, Alberta. Having also grown up in this part of the country, lead designer and Falken Reynolds principal Chad Falkenberg immediately felt synergy with the homeowners.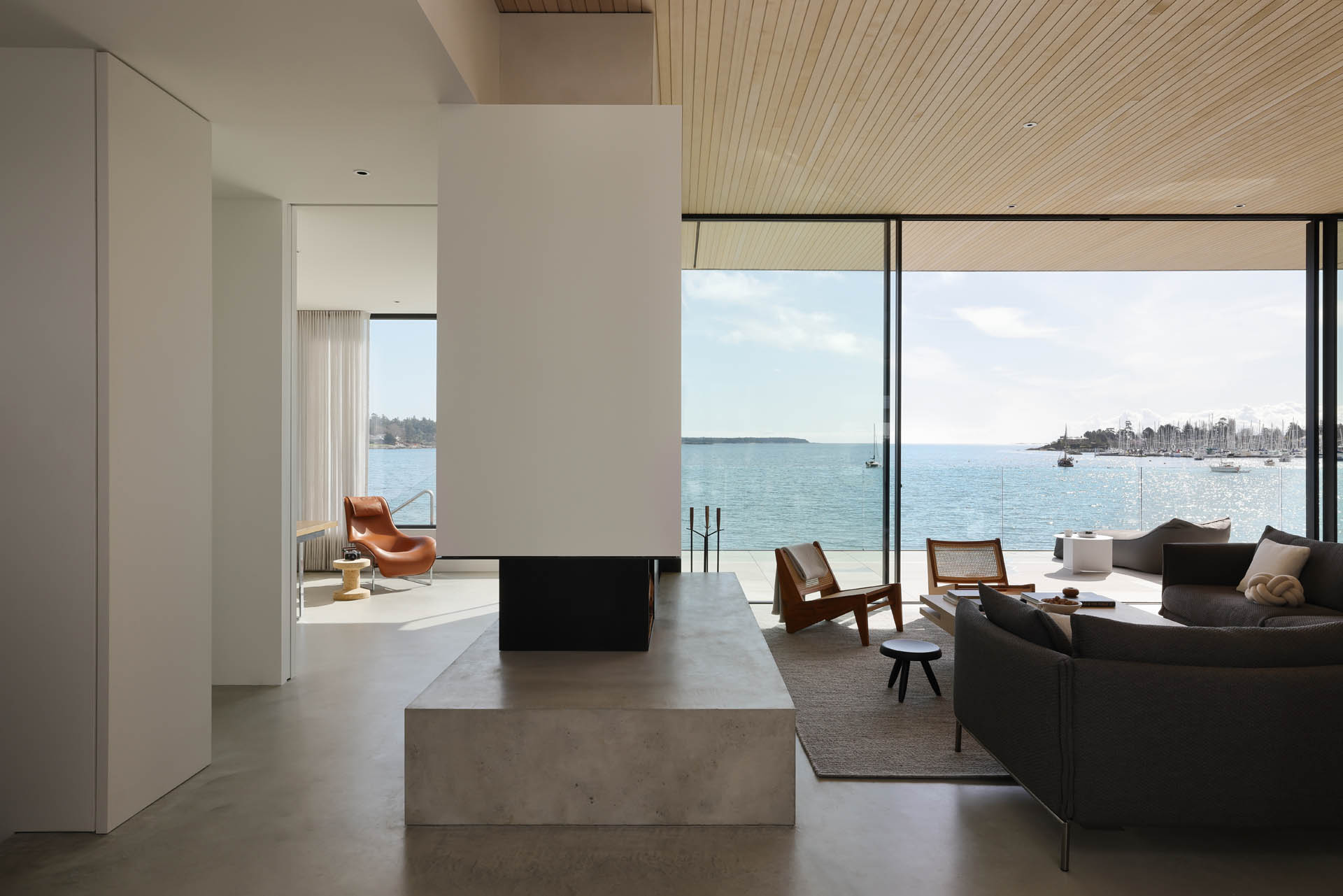 One of the most crucial parts of the brief consisted of bringing as much of the ocean inside as possible by maximising sight lines. "The client had a very clear vision for the house – a pared-back, durable and minimalist interior but with warmth and subtle sophistication," Falkenberg recalls.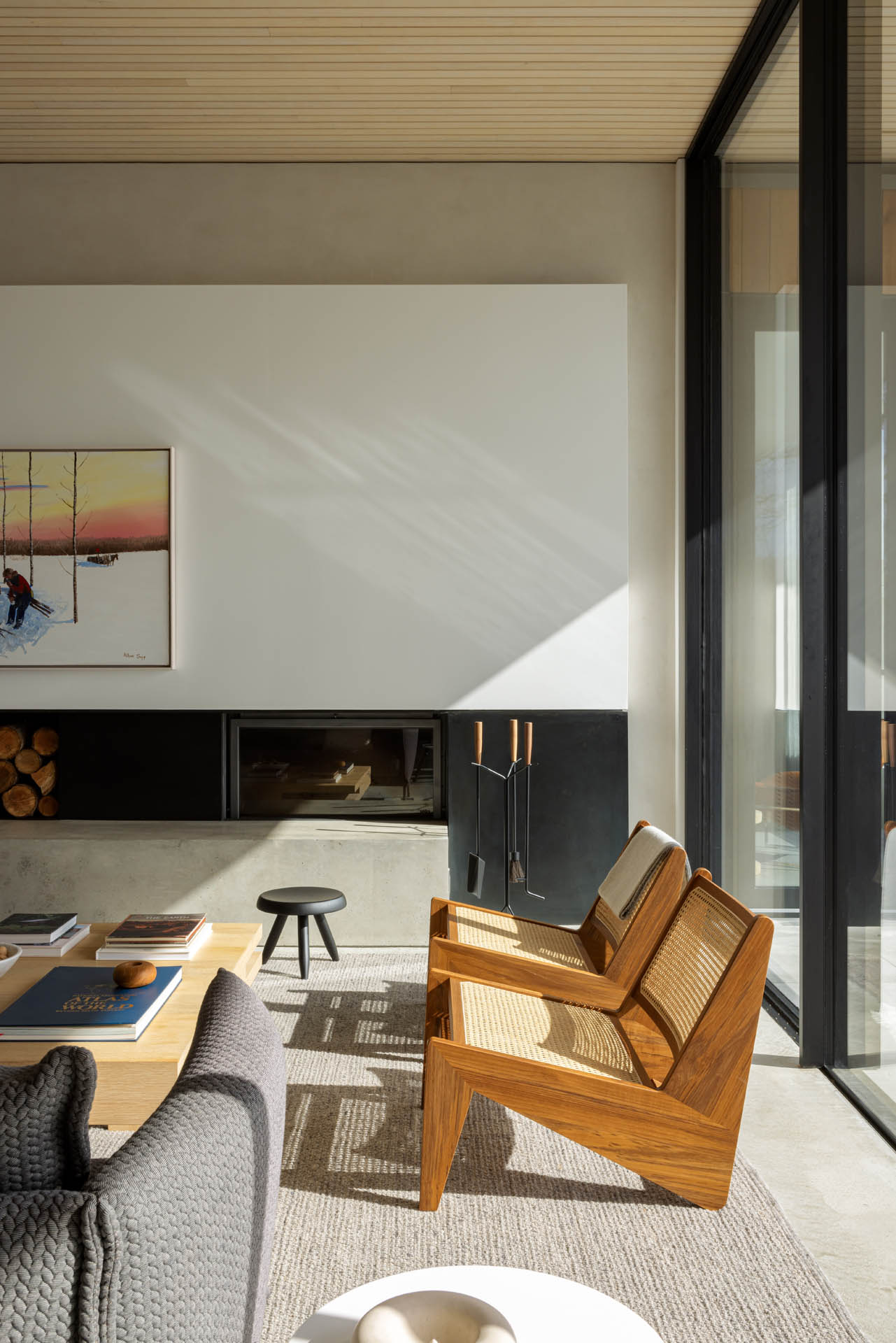 Upon approaching the residence, the waterfront home feels like a bungalow, with living areas, a primary suite, two bedrooms and a study set on the main level, while the pool floor comprises a gym, media room, two bedrooms and a recreation room.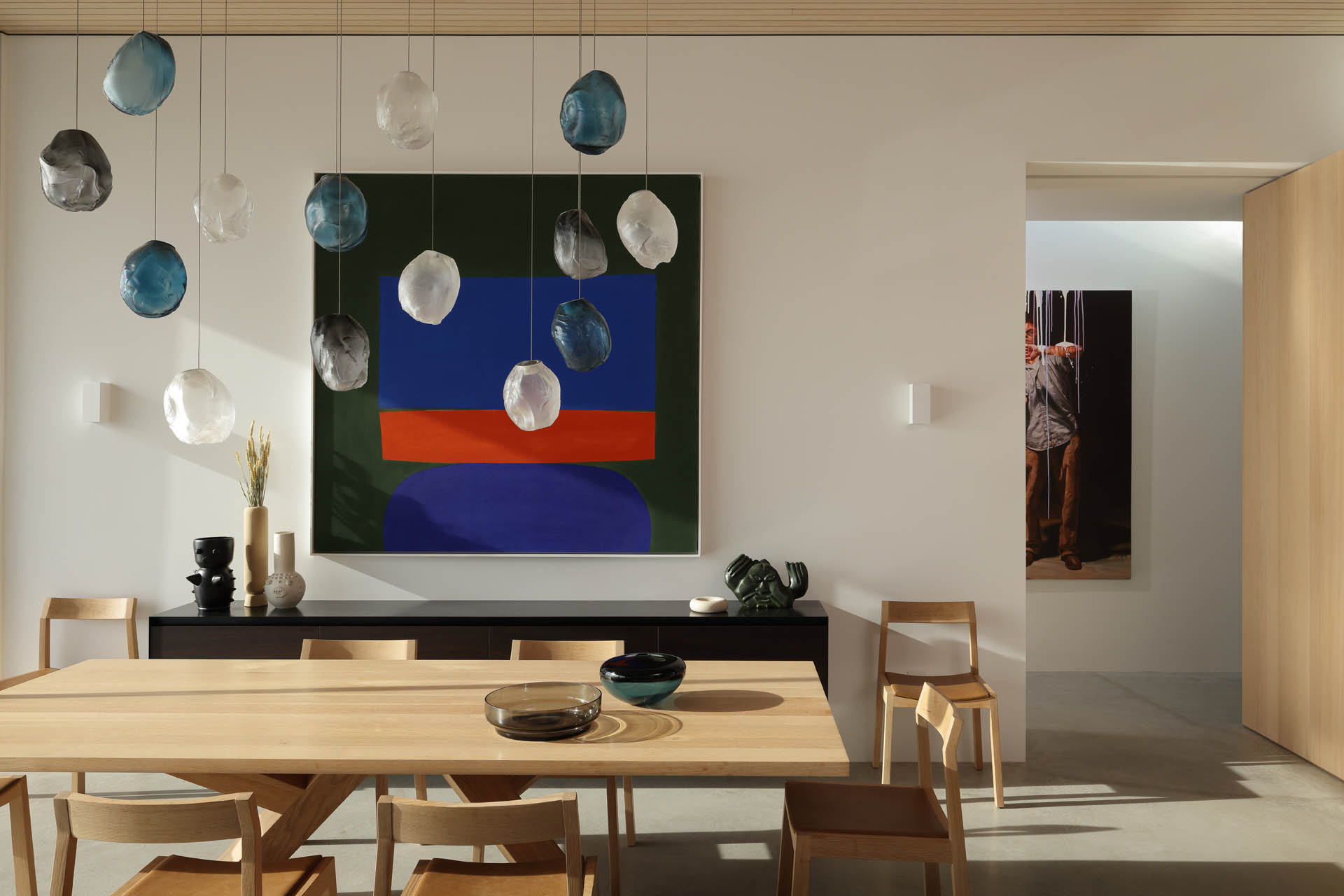 "The modern architecture and minimal window frames really called for the ceiling in the centre of the house to be uninterrupted, so we held the top of the millwork and fireplace 0.6 metres below," says Falkenberg. "The resulting expansive views of the ceiling pull the eye up and make the great room, with its windows at both ends, feel like it is suspended in the air."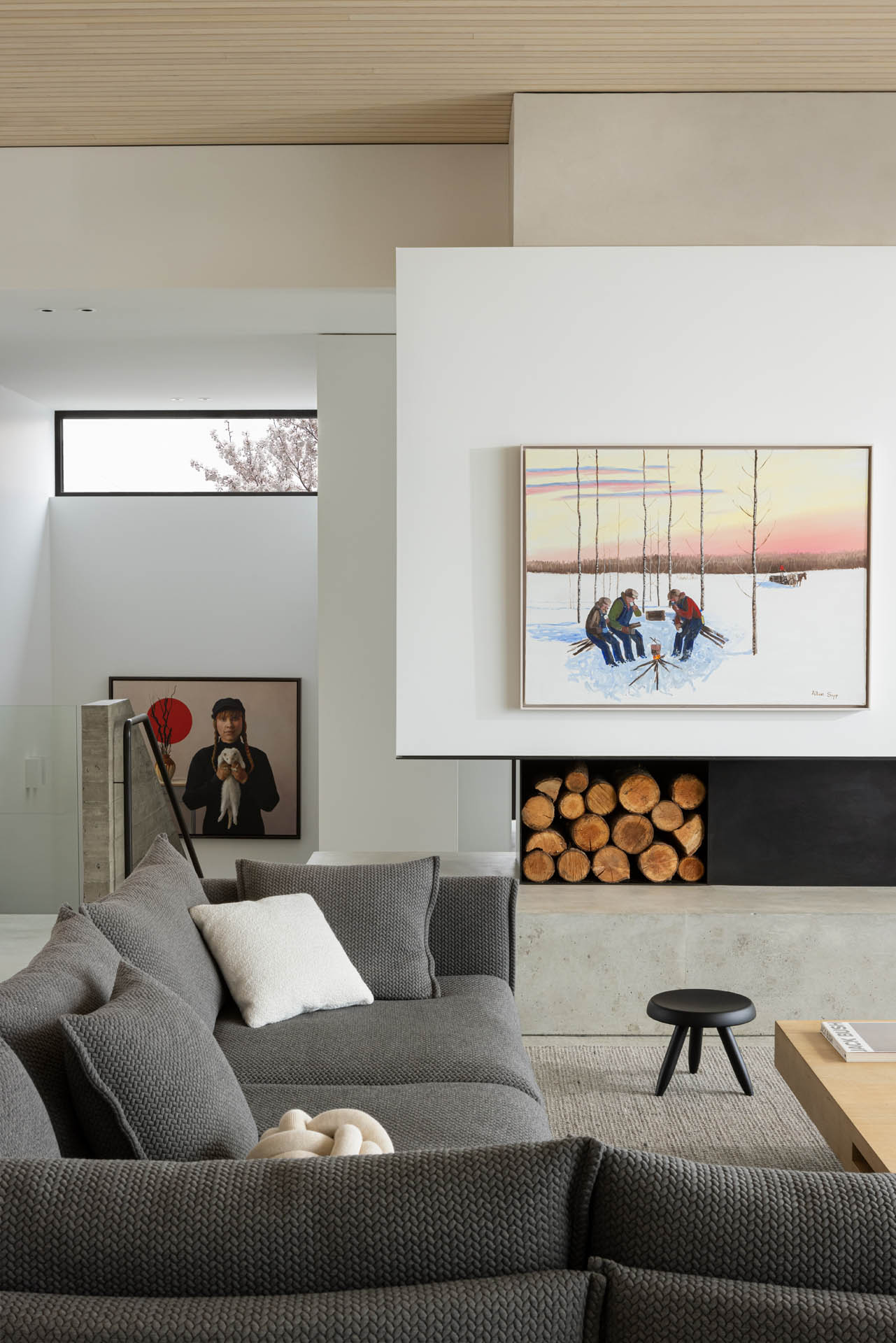 Influenced by its natural surroundings, the colour palette is an extension of the beach with its tones of grey, white and woody tones. The artworks add colourful touches in the different rooms, as do a few other elements such as the Verde Alpi marble in the primary bathroom and the blue Bocci pendants in the dining area that echo the sky and the water. In the kitchen, the stainless steel counter on the island provides a robust surface that will patina over the years. In the powder room, the marble sink was quarried locally on Vancouver Island.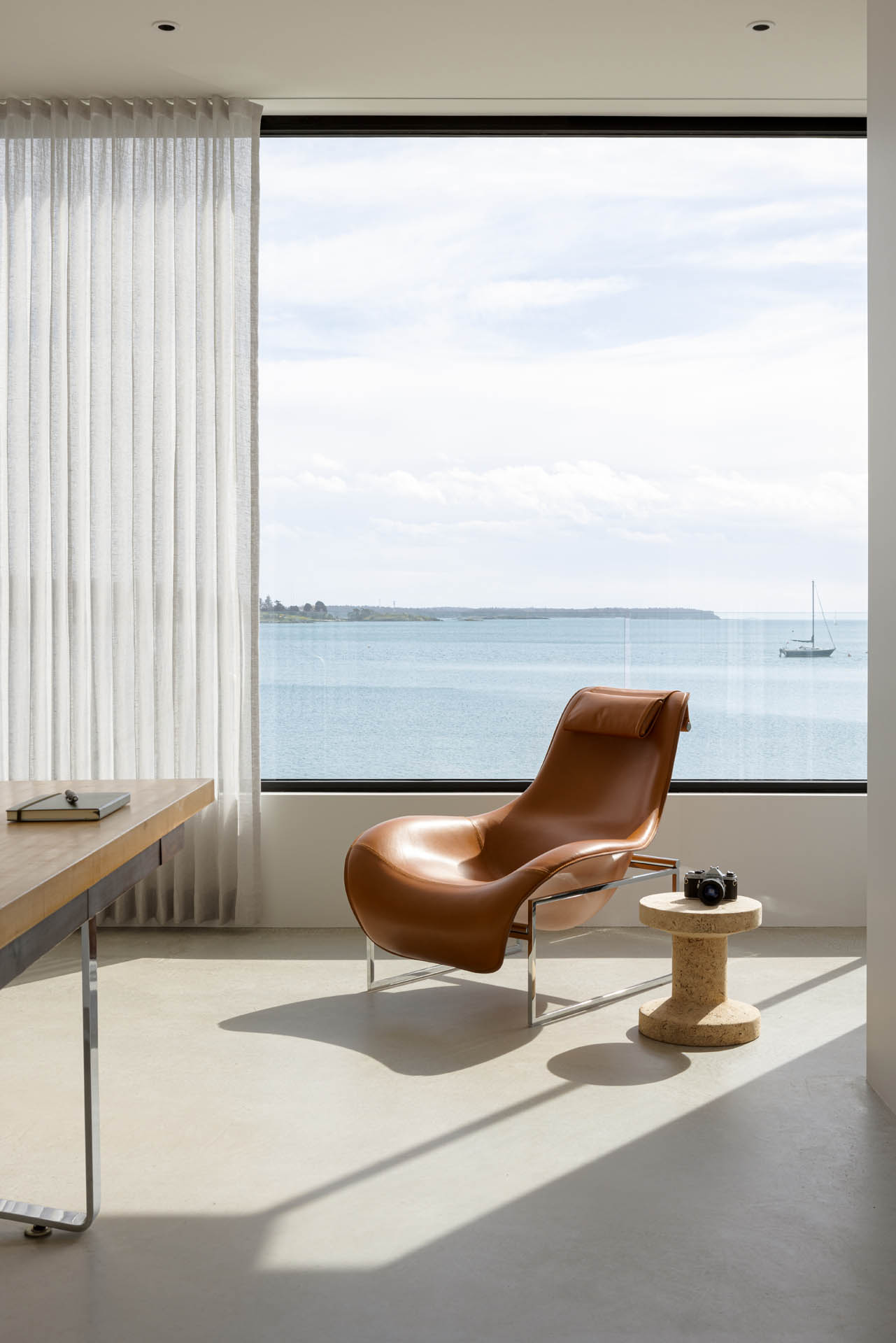 "A great deal of consideration was given to the selection of materials and products, with an emphasis on sourcing local. [This was done] both as a response to supporting the local community and also for sustainability [and] practically, reducing costs and energy for transporting goods to site," Falkenberg explains.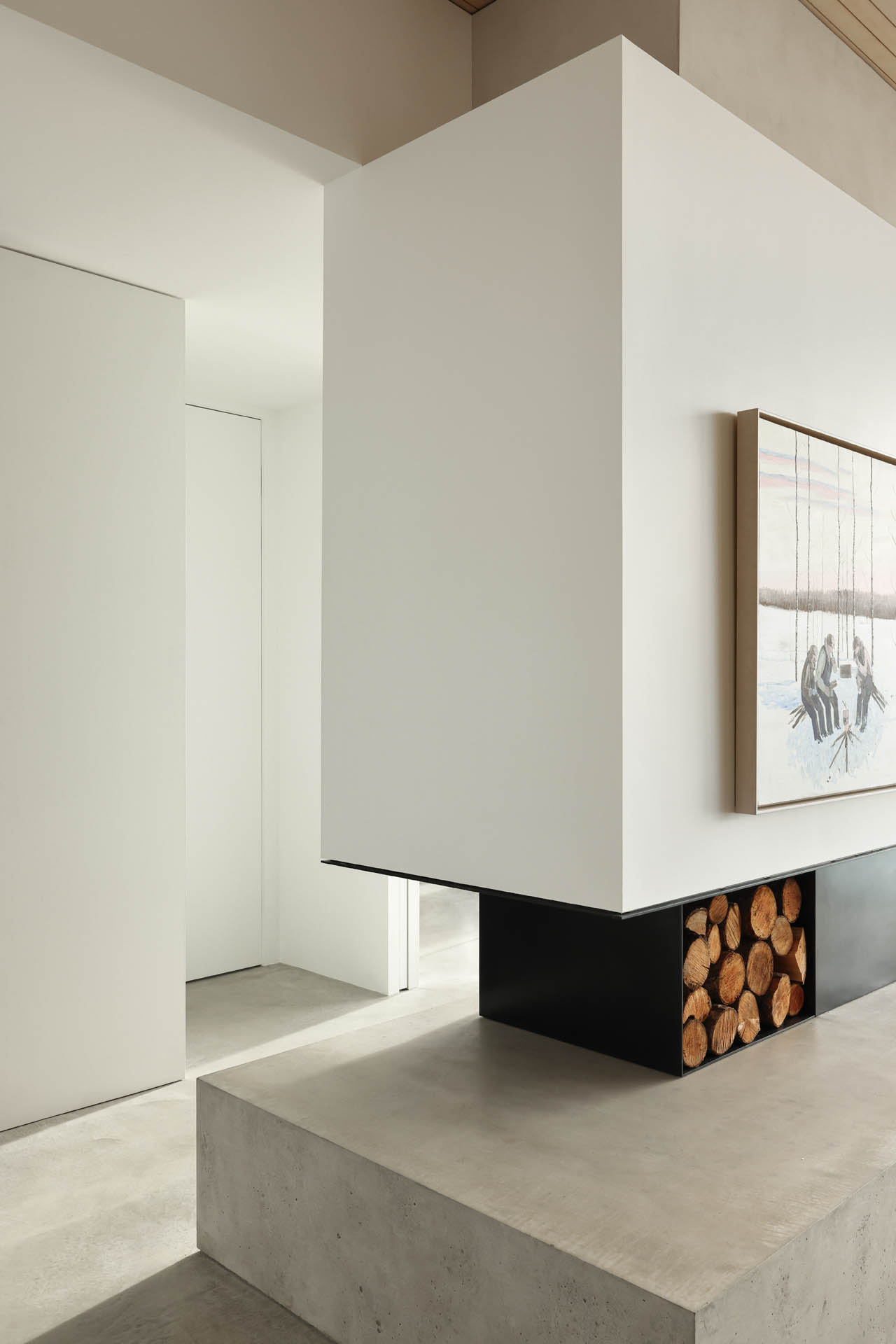 Thanks to the polished concrete flooring, plaster walls, hemlock ceilings/soffits and low furniture, the inhabitants and their visitors are naturally yet intentionally guided toward the panorama.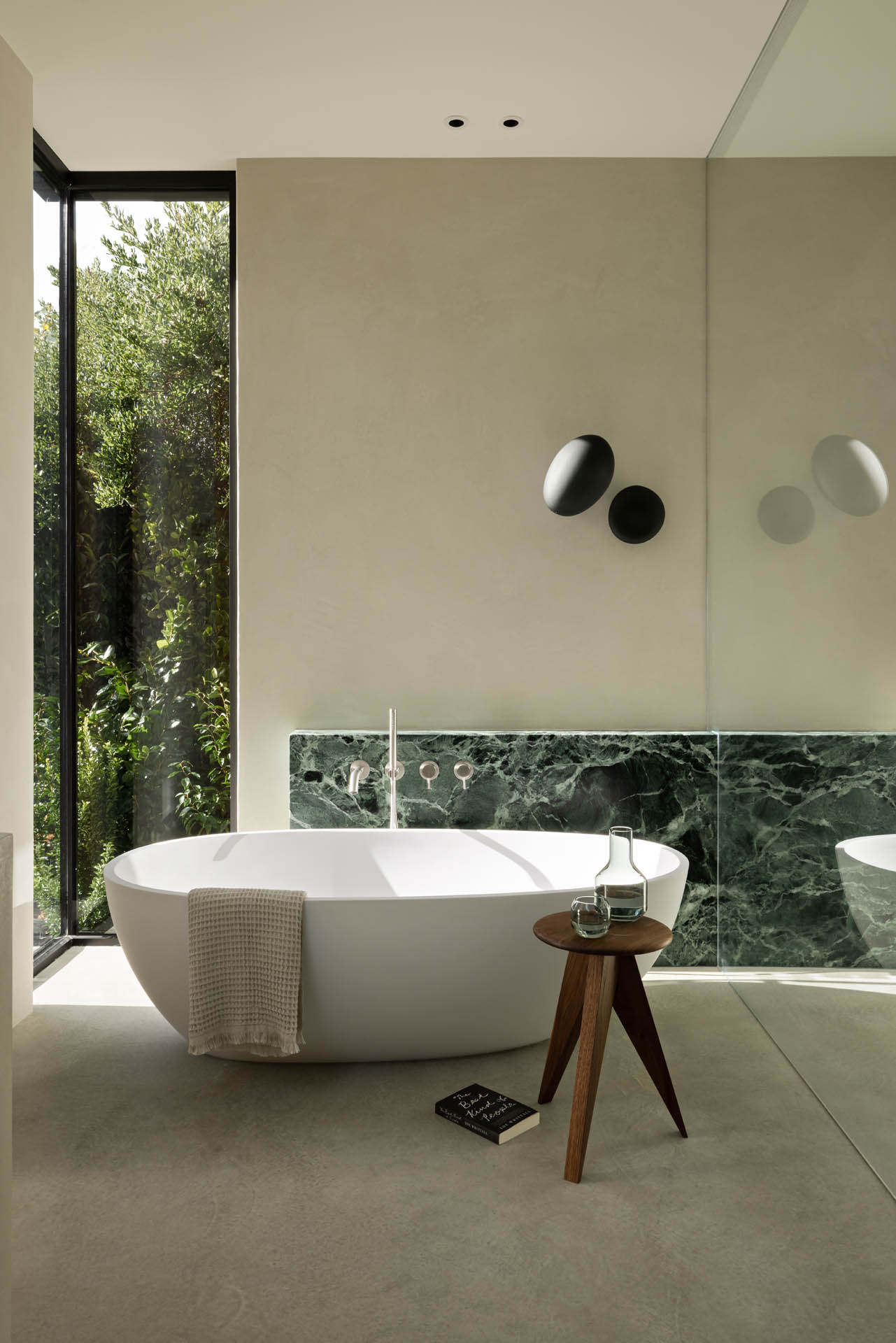 "The large open spaces and expansive views could easily have felt vacuous with the minimalist approach," says Falkenberg. "The trick was to balance the clean lines with subtle details that add just the right layer of [cosiness] to the spaces."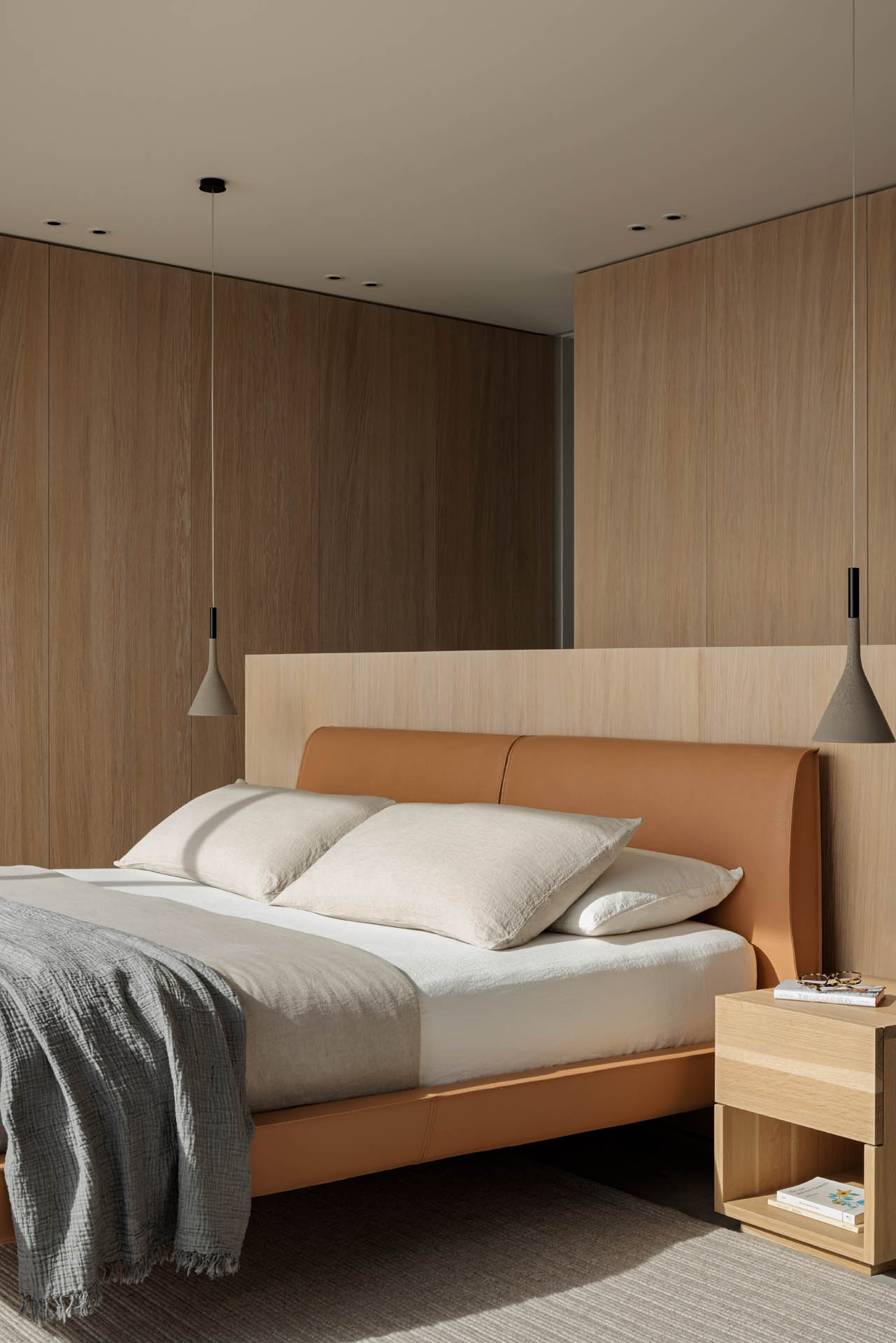 To do so, Falken Reynolds drew inspiration from modern Belgian architects, who are references when it comes to this type of aesthetic.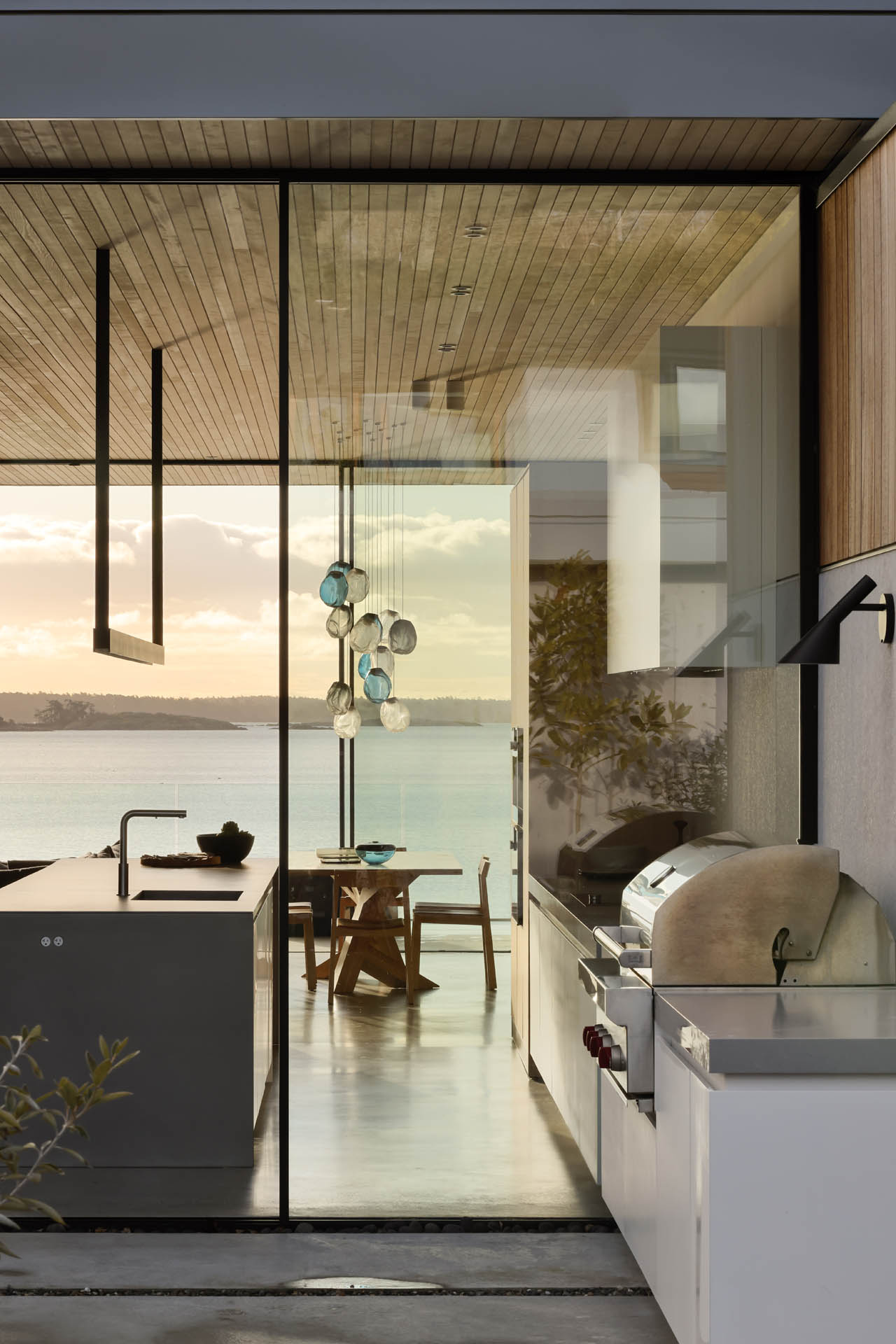 The serene atmosphere makes the home feel effortless and reflects a sense of quiet texture in every nook. According to Falkenberg, "The house is a peaceful beachside oasis that brings the calming effect of driftwood, sand and sea throughout."