This article is created in partnership with audio brand, Shure Middle East  
Creating a space — whether it is a home, restaurant, hotel, cultural venue, office or any other type of project — implies perfectly understanding the users' needs, and visually translating ways to address those needs, whether designing very personal interiors or practical buildings, or discreet or bold atmospheres. Every aspect, from the layout to the color palette to the materials, has to be taken into consideration. But it is not only the visual aspects that make the design. The sound in a room is an equally essential ingredient in creating a successful space.
"At Anarchitect, we approach each project from a sensory perspective from the outset," says Tom Herd, senior RIBA architect. "It is key that the spatial experience considers all our senses — from the stimulating visual massing, the first touch of the door handle lever, the smell of the wood finishes and, of course, the audible qualities of the space."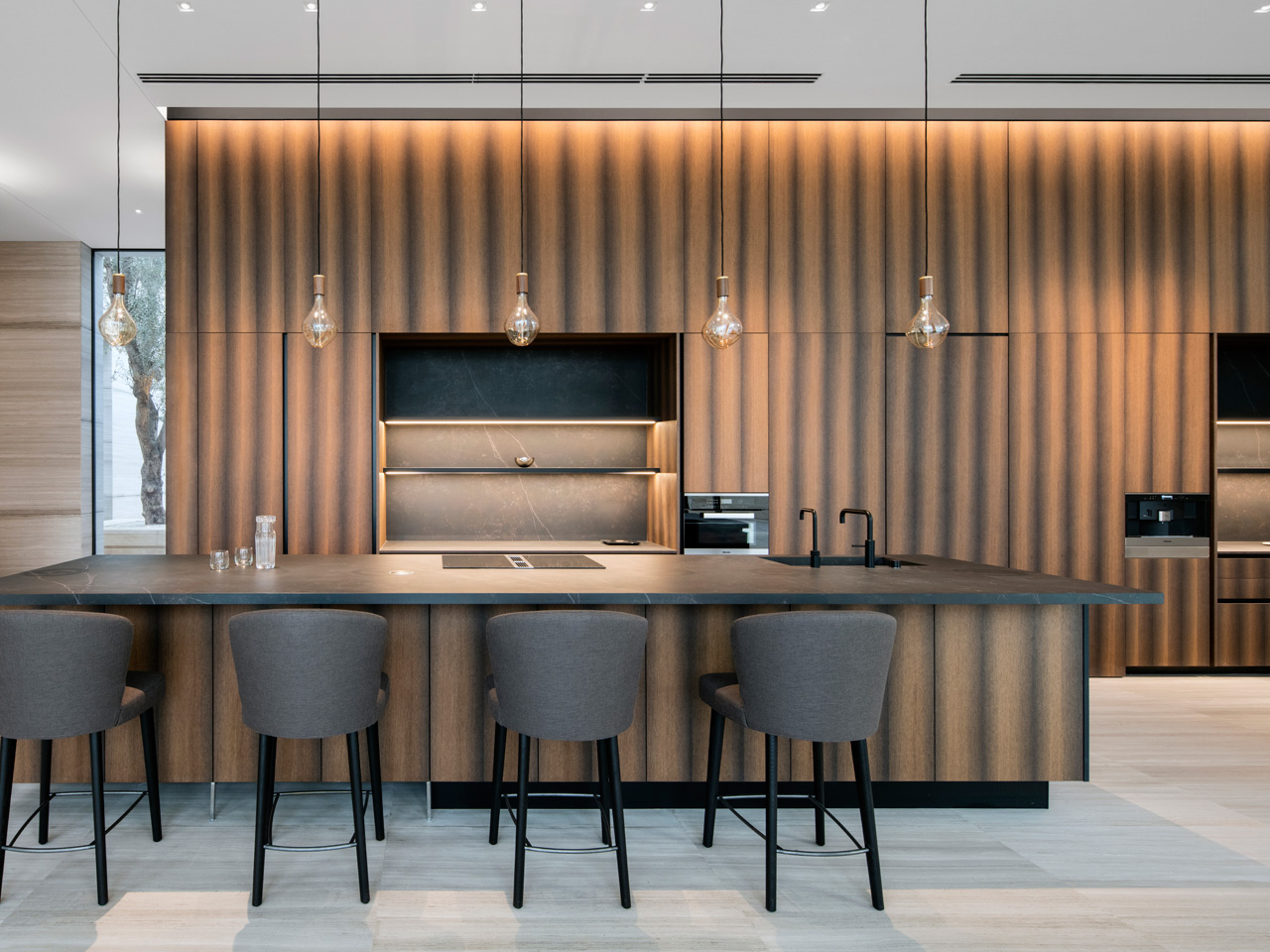 This holistic vision also proves to be important when it comes to interior design. "Sound may not visually impact the design of a place however, it still plays a critical role on the experience given to the environment, which in turn, plays a huge role in how [users] feel," adds Hasan Roomi, co-founder of H2R Design. "From an interior design perspective, a challenge (or as we see it, an opportunity) is to align sound with design, without the interference of sound reflection due to choices of materiality."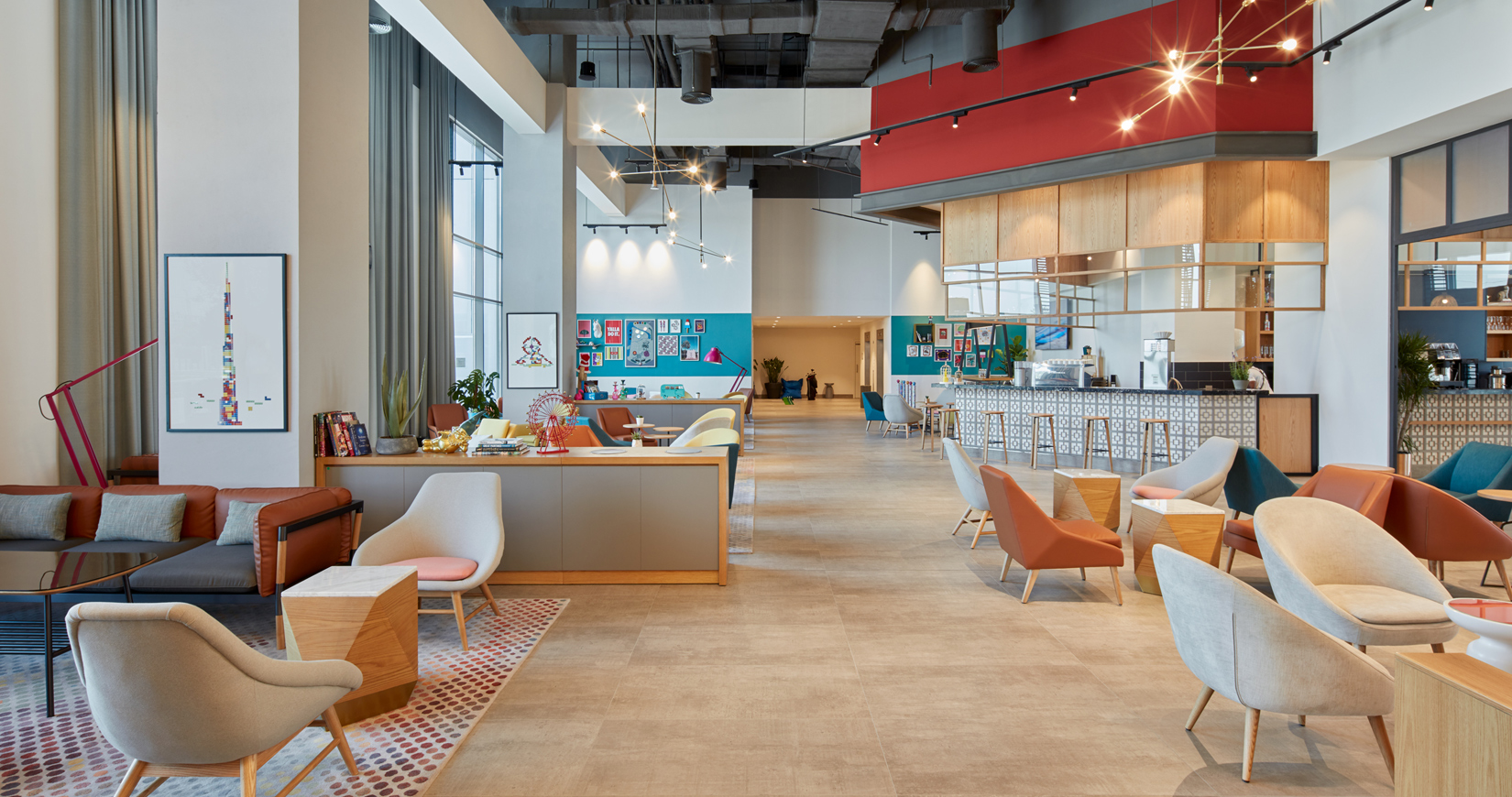 Selecting the audio devices with the best acoustic performance possible and focusing on how they carry the sound is part of the process. "We are reminded almost every day how much sound can make the slightest of difference," says Natalie Mansoor, design studio manager of Styled Habitat. "Every time a client walks into our studio and we have music playing in the background we get comments like, 'coming into your studio instantly makes us feel at ease having walked in super anxious, overwhelmed to talk design. The members of Styled Habitat are currently working on an outpatient clinic and understanding equipment noise transmission is critical for them. "Sound, like privacy, is at times the determining factor driving the layout and placement of spaces," Mansoor adds.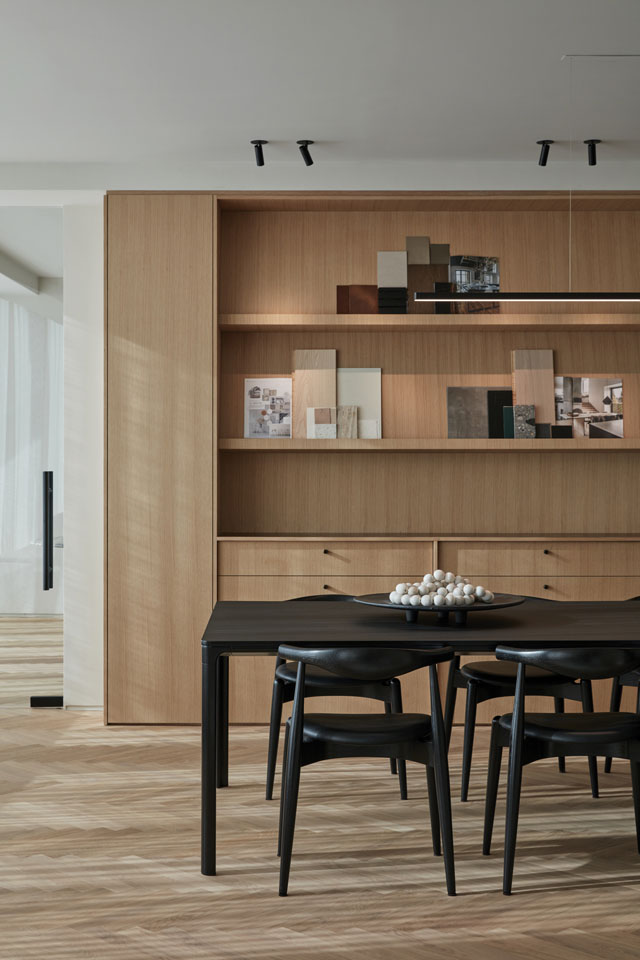 Meshary AlNassar, founder and design director of his eponymous studio, always has background music in his office located in Kuwait. "We enjoy a good Bossa Nova playlist," he confesses. "Paired with scented candles and fresh flower arrangements, it allows my clients and guests to have a lovely experience." And when he introduces sound features in his projects, Alnassar doesn't compromise on style. "One of the challenges is to find the right designed speaker, which is aesthetically pleasing and will complement the space while being visible," he says.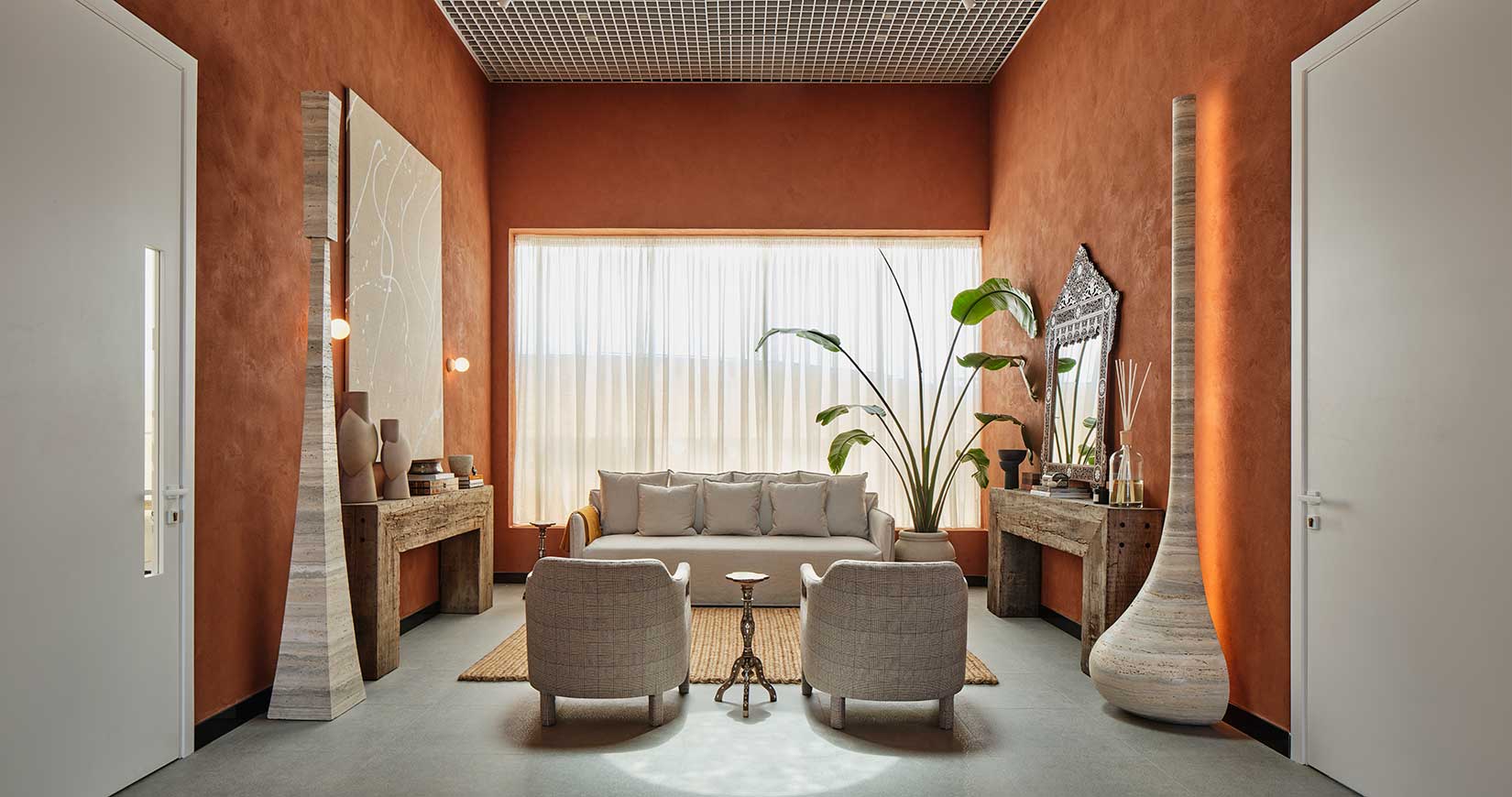 While architects and interior designers create many bespoke pieces and solutions, they often rely on specialists when it comes to sound, involving them at different stages depending on how important this element is.
"Acousticians are involved as early as the concept stage while we are exploring finish selections to make sure we have made acoustic considerations with our material choices," explains Laila Al-Yousuf, design director and partner at Say Studio. "This was important particularly for our clients such as Facebook and PwC that were applying for sustainability certifications such as LEED and WELL. We are currently working on LinkedIn's office and beyond the acoustic criteria that we are targeting, we are also looking into soundscaping in the reception area as it ties into our broader interior design concept for that space."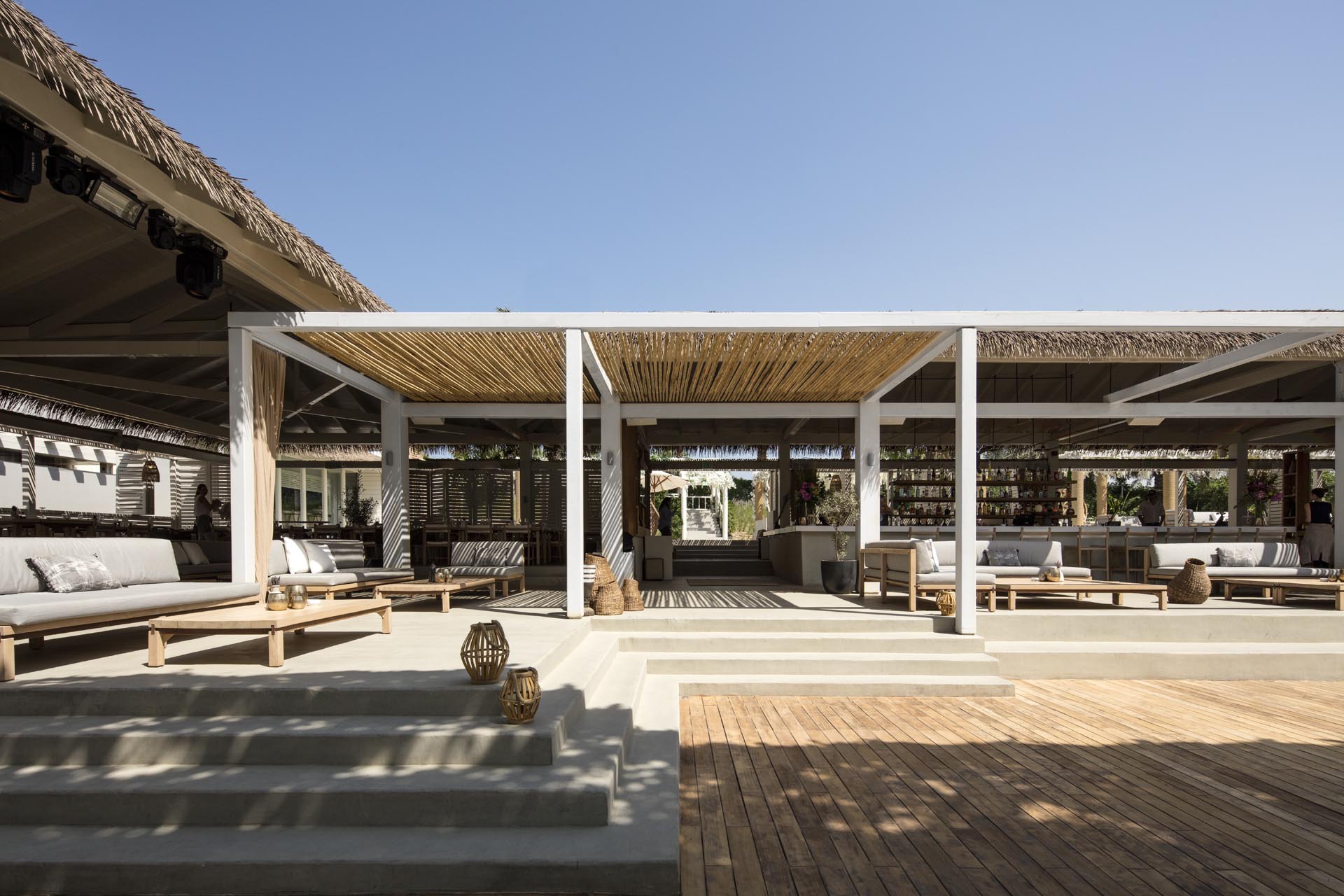 For the private cinema of their Dubai Hills Villa project, the Anarchitect team worked with audiovisual specialists for integrated hidden audio systems and suitable sound absorption material and finishes. "In our music aficionado's favorite, Ibiza's El Chiringuito Beach Club and Restaurant project in Dubai, we ensured that the outdoor sound system is visually discreet yet acoustically present," says Herd.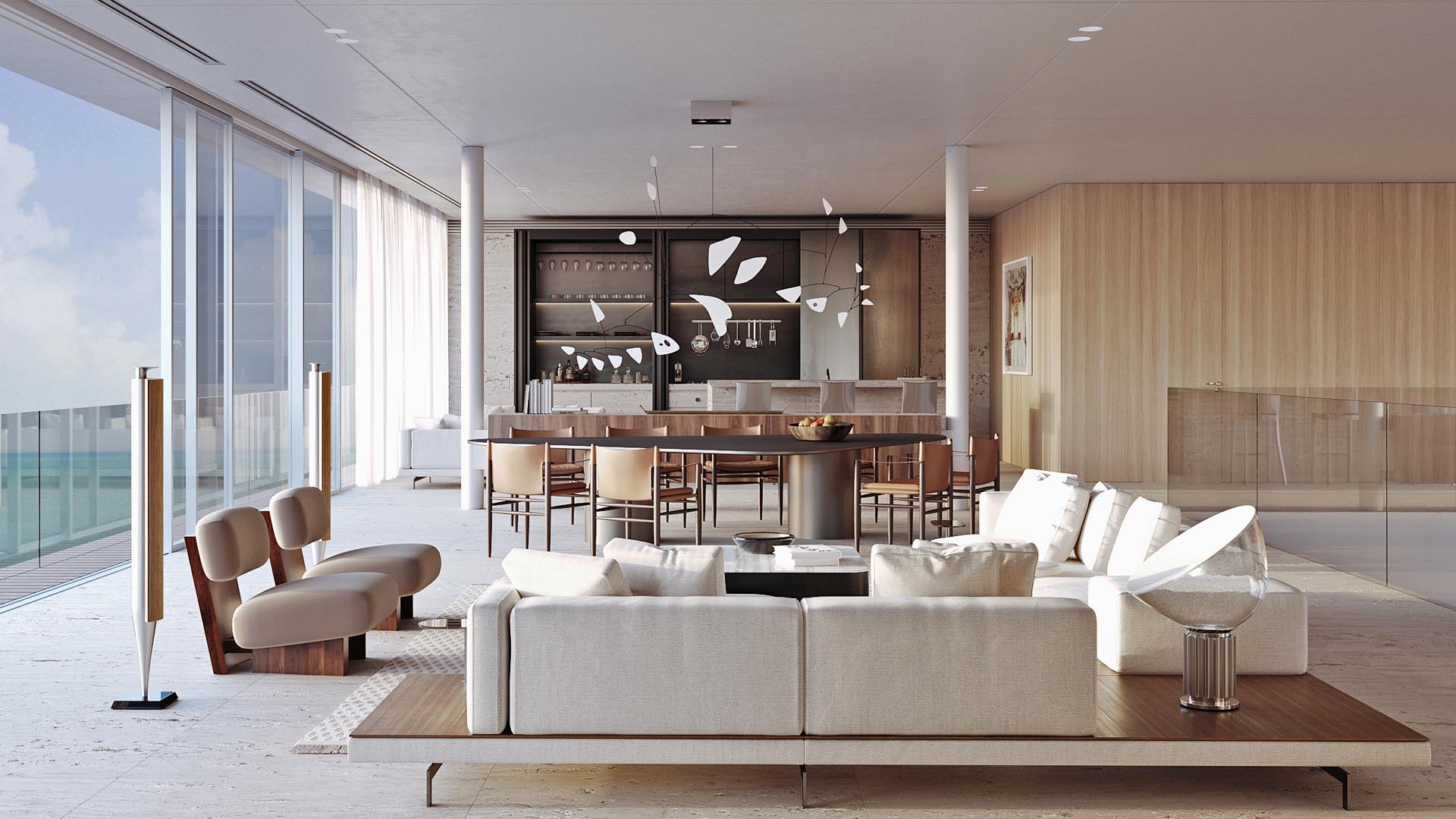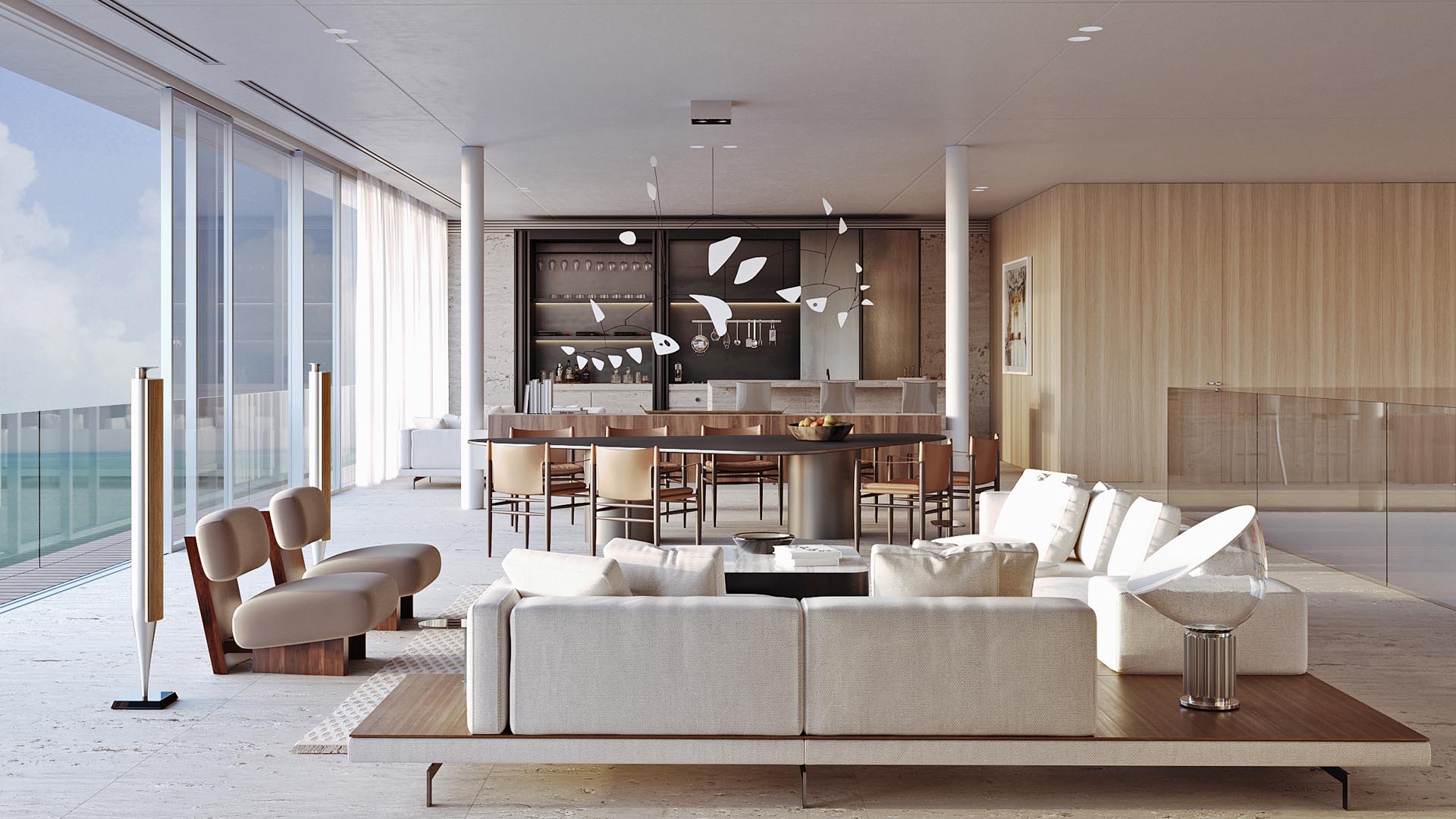 "For our beachfront villa [in] Kuwait, we [collaborated] with a [sound brand] to create an acoustic solution that is also visually stimulating as a sculptured piece of design without compromising any audio performance."
At the end, no matter which solution is implemented, the objective always remains the same: Create a whole sensorial experience through the visual, textural and auditory features that matches the intent of the architects and designers.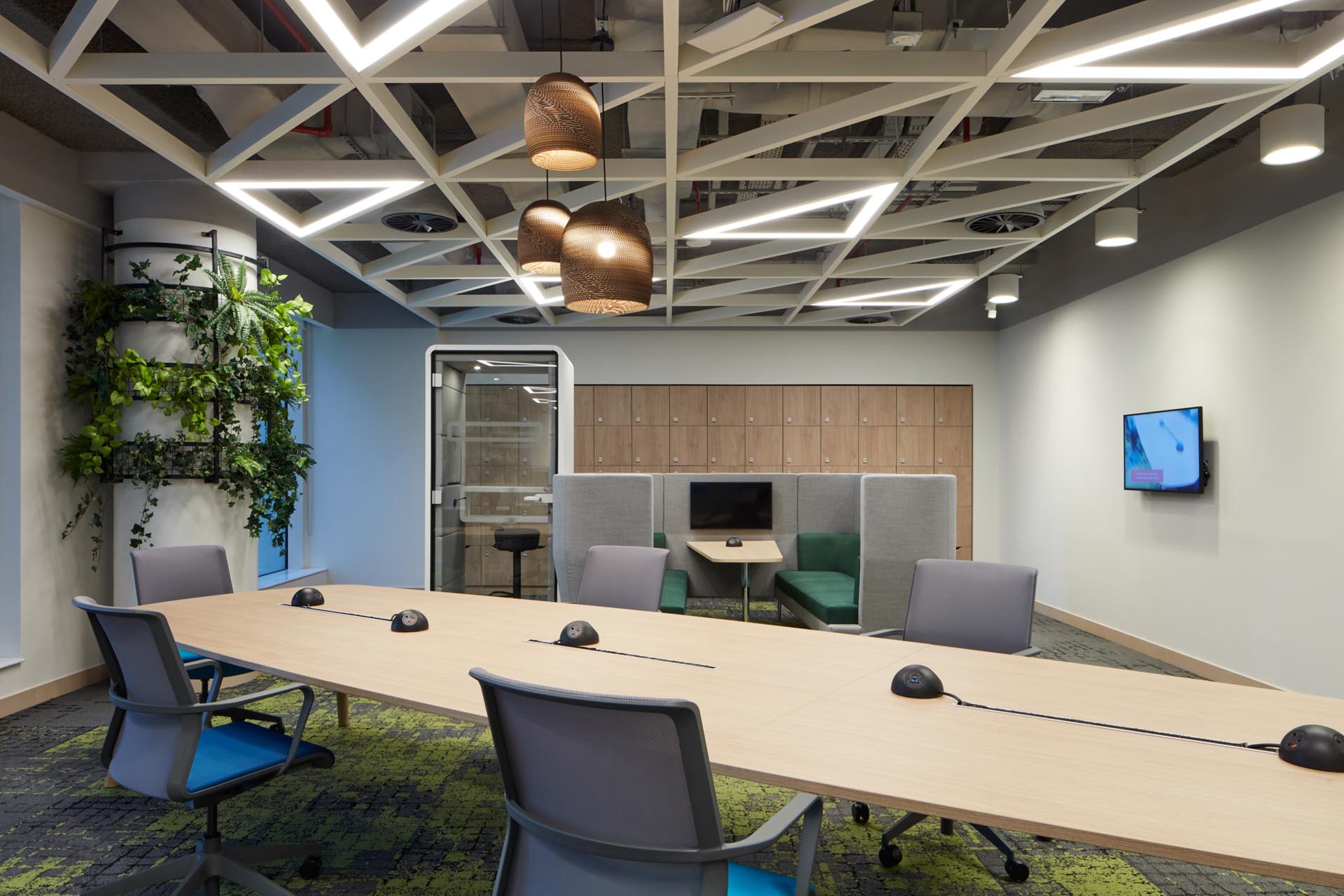 "Sound can be challenging because it is unseen, but is impacted by all the choices around it, and can have a profound effect on the occupant," notes Al-Yousuf. "If you can think of all the times that you have had negative experiences, whether you couldn't focus because someone in your office was too loud, or a positive experience going into a retail environment where the music made you feel a certain way and even gave you a sense of the type of product that would be sold there — it is hugely important to how we experience a space."
Visit shure.com for more information