Sophisticated simplicity
Perhaps it's our rising global consciousness. This season, versatile and comforting living room furnishings and accessories reflect design's truly international spirit. The warmth of Scandinavian style and the organic minimalism of Japan – together, already labelled by some as 'Japandi' style – are combined with maximalist minimalisms found in France, Germany and Italy that take their cue from historic design styles.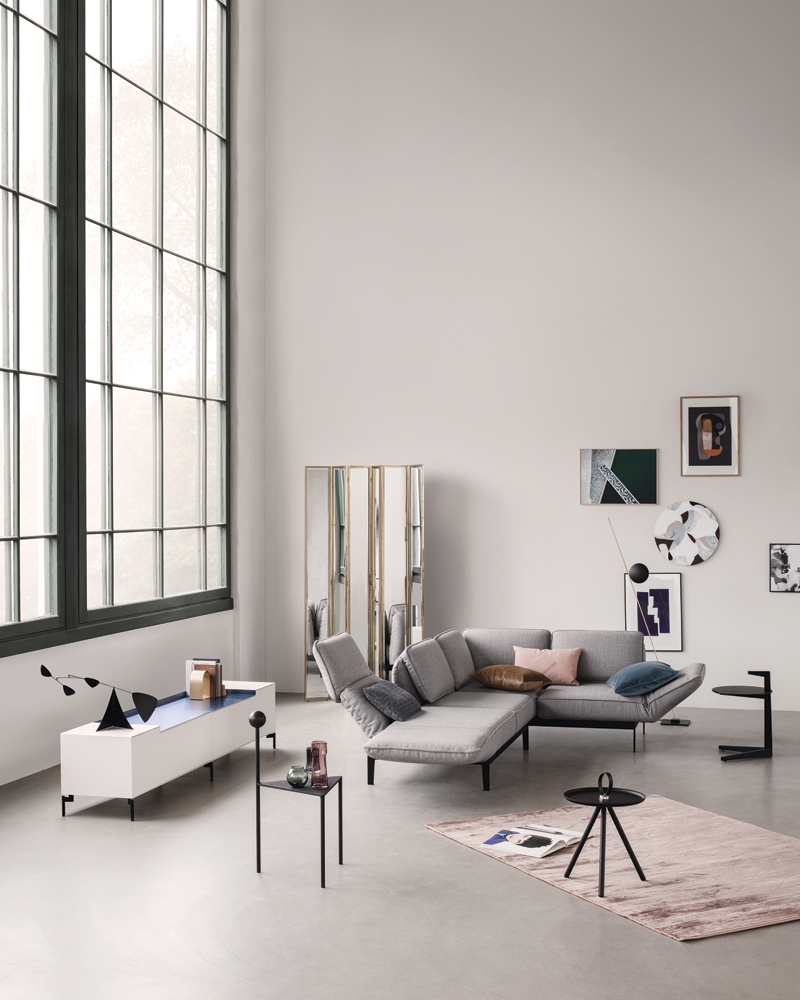 Following the trends for wellness and considered consumption, it's no surprise that the rooms where we entertain and seek entertainment, relaxation and meaningful time with those we love are moving away from careless extravagance, bland asceticism or tasteless glossy glamour. Instead, design reflects the power of history, mood and substance.
Thoughtful moments of colour­ – from pinks to blues and from purples to greens – boldly resonate amidst a soothing neutral palette. Sofas, accent chairs and armchairs balance the need for ease of use and relaxation with sleek lines and modular configurations.
This need for movement reflects the times, as new nomads look for versatile, durable pieces such as consoles and side and coffee tables that move and adapt to changing needs as much as their owners do. But, like their owners, their foundations need to be solid in order for them to be effective, so natural materials such as wood and metal ensure that quality still guides their powerful aesthetic.
Combined with rich colourful accents and surprising – but timeless – dynamic textures, these pieces reflect a new age with grace and poise. Carefully designed artistic pieces make each living area a special, personalised space in which to live your life, revealing something special about who you are, where you've been and where you want to go.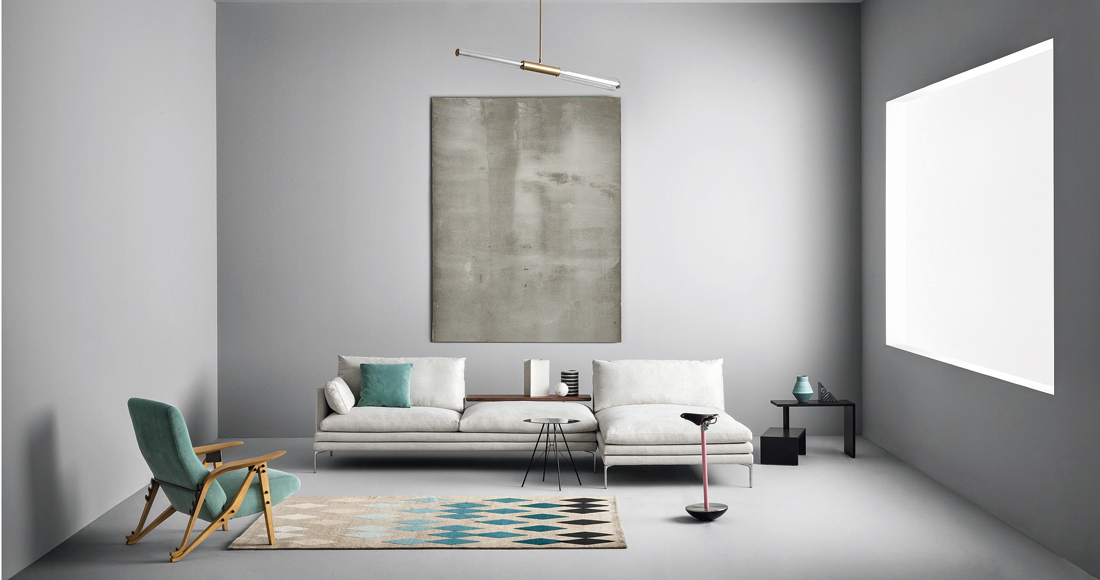 Sitting pretty
From accent chairs to armchairs, designers are focusing on creating pieces that encourage relaxation and engagement using a juxtaposition of materials. The life of these pieces – their stories – emerge through time and the use of their owners, but begin with a nod by their designers to the ingenuity of historic design styles.
The Arcos armchair for Arper (available this year for customisation) was designed by Barcelona-based duo Alberto Lievore and Jeannette Altherr.
Their re-interpretation of Art Deco's geometric glamour – without the ornamentation – is lightweight and quiet, but maintains a graphic presence due to its signature cast aluminium armrests that form twin curves, evoking the elegant rhythm of archways in the corridors and walkways of classical architecture.
"A good space is one that suggests that you can evolve, experiment, think, and explore a certain freedom – not move only in a straight line. It enables all these qualities while making you feel at ease." say the designers. "It's the furniture that gives a sense of what to do, the furniture that allows you to stay. After all, if you're somewhere without a chair or a place to sit, you'll probably just walk away."
Designer and Art Director of Living Divani, Piero Lissoni, has said that "Design lies in imperfection." Created with a low backrest, his Dumas chair for Living Divani was created so that its beauty is defined by age, and luxury of ease offered by its soft cushion connected to a gently curving armrest.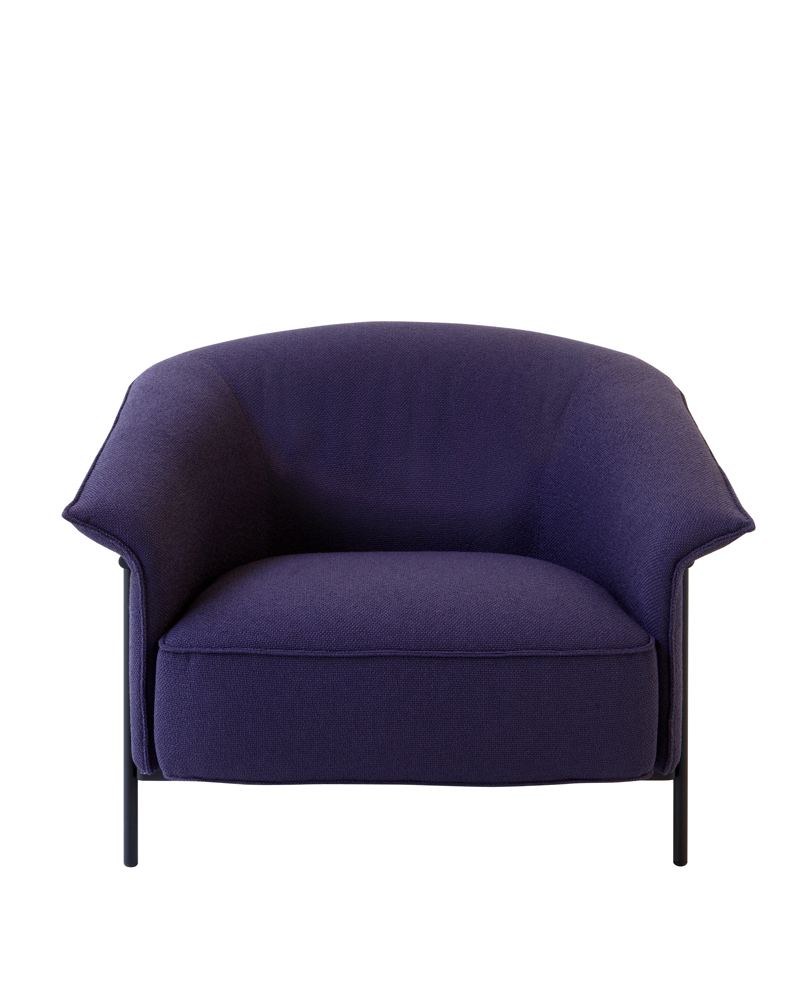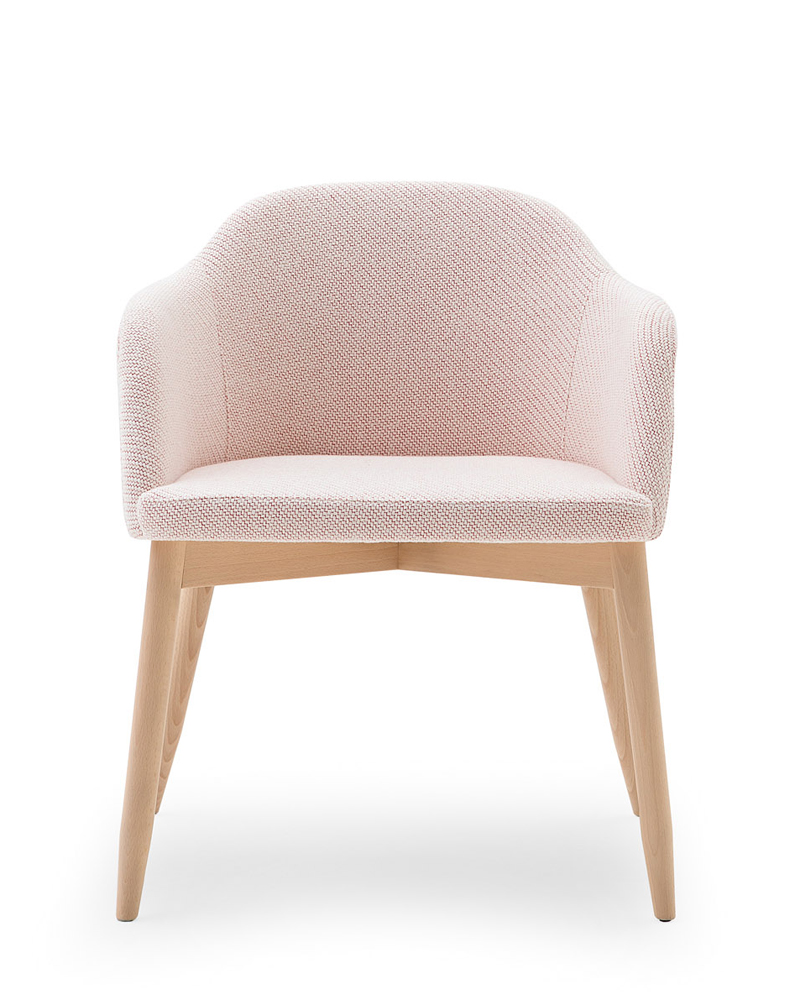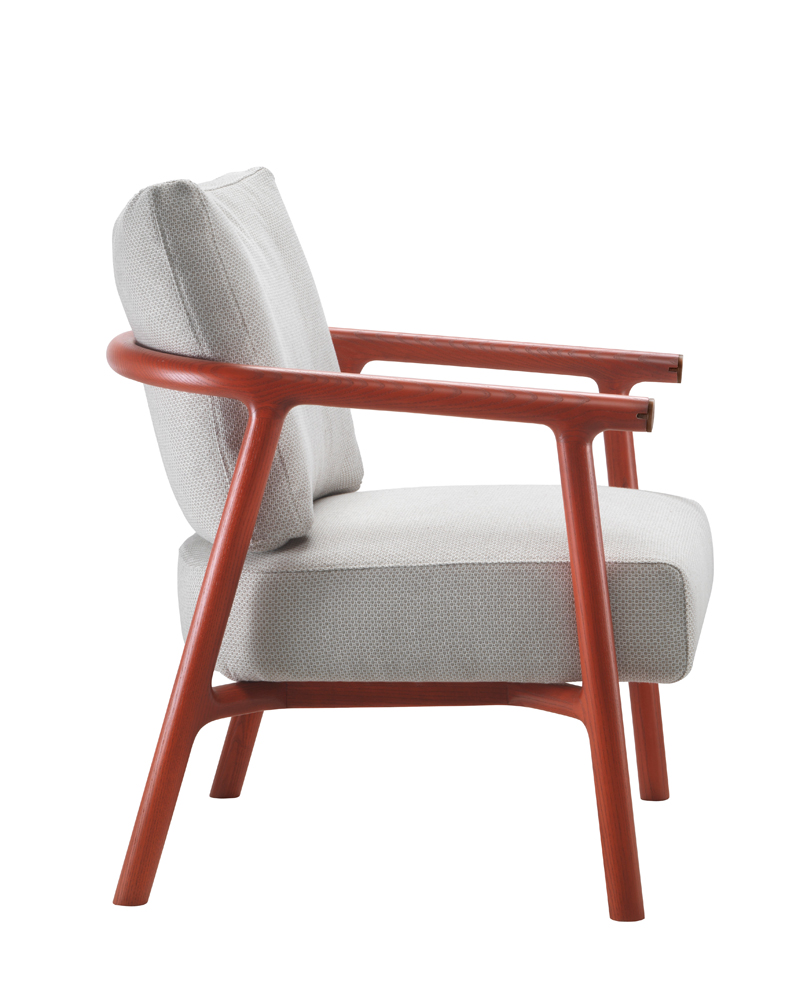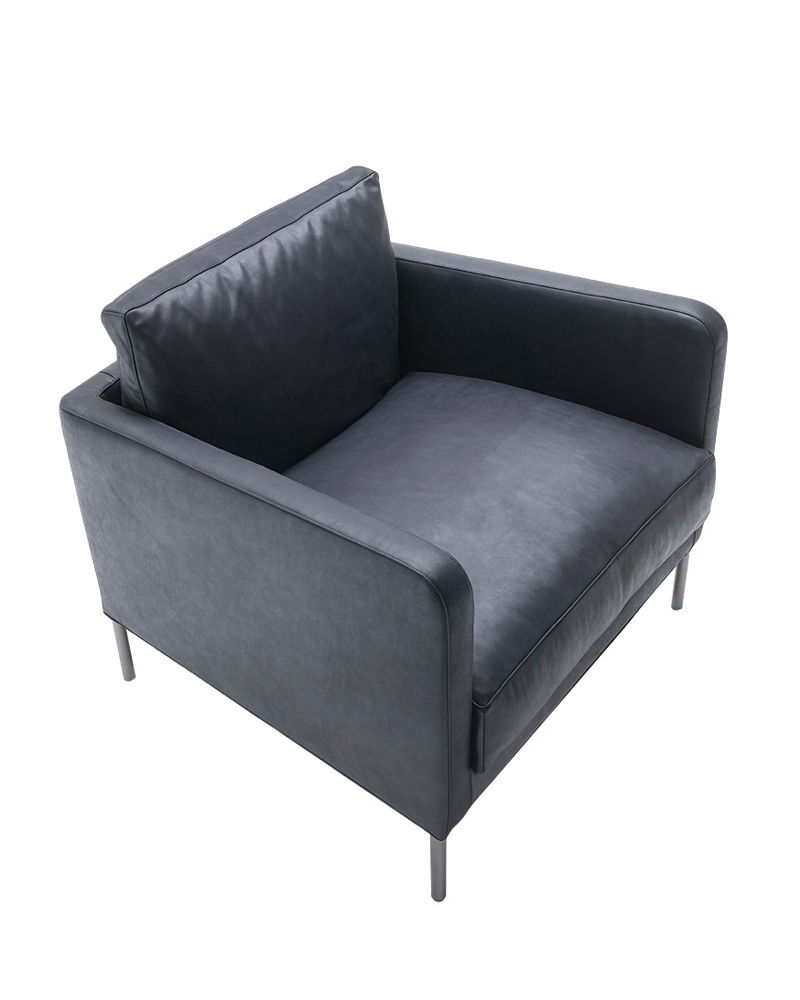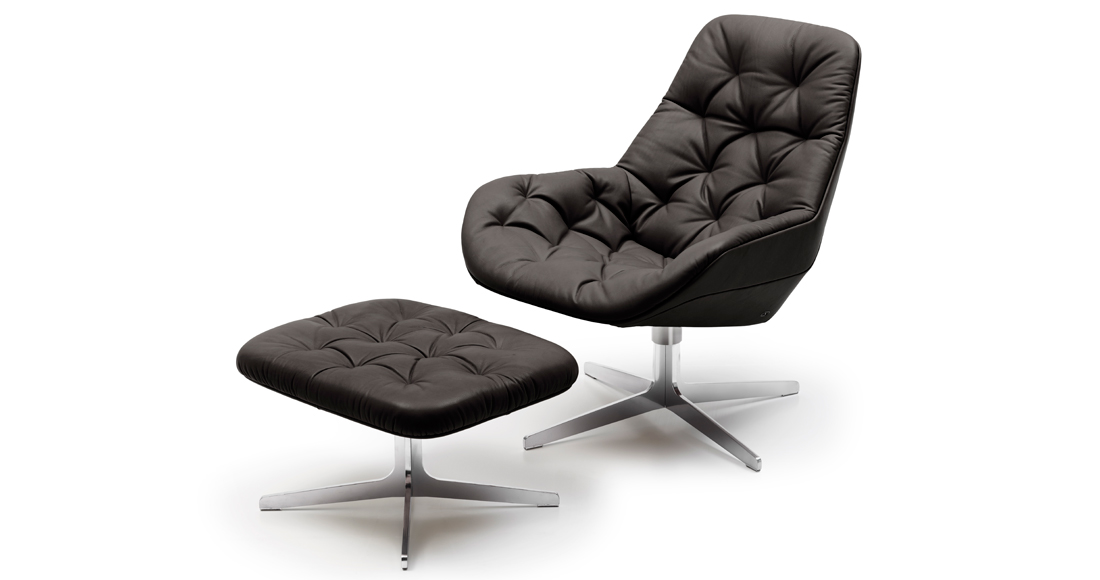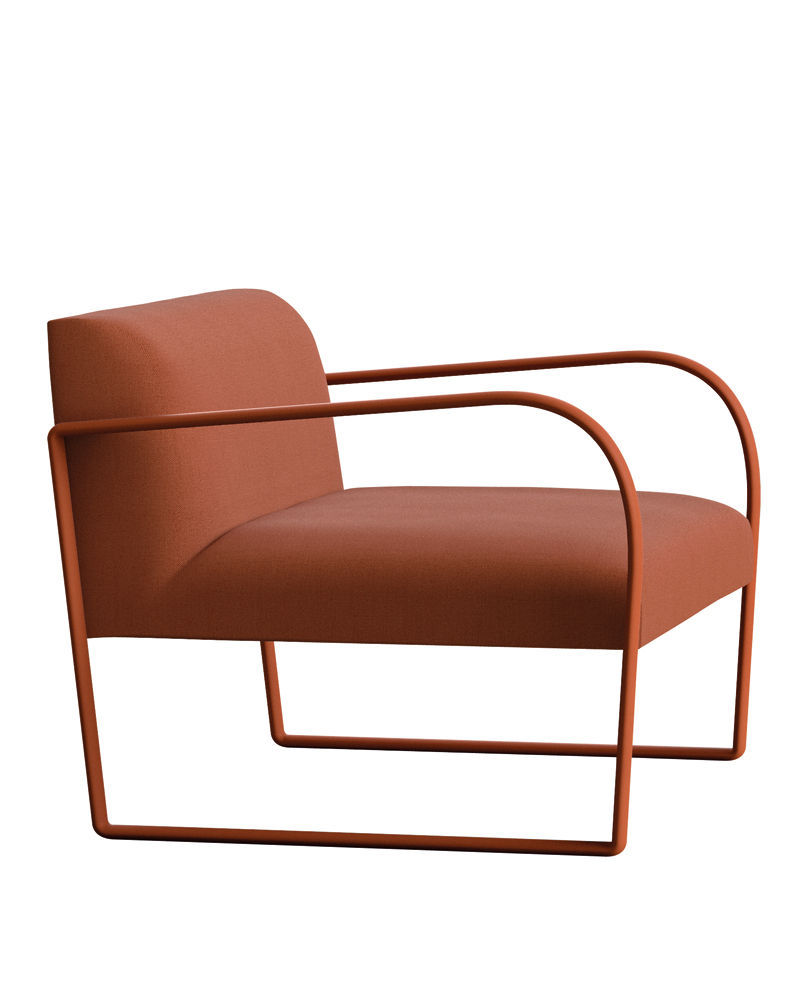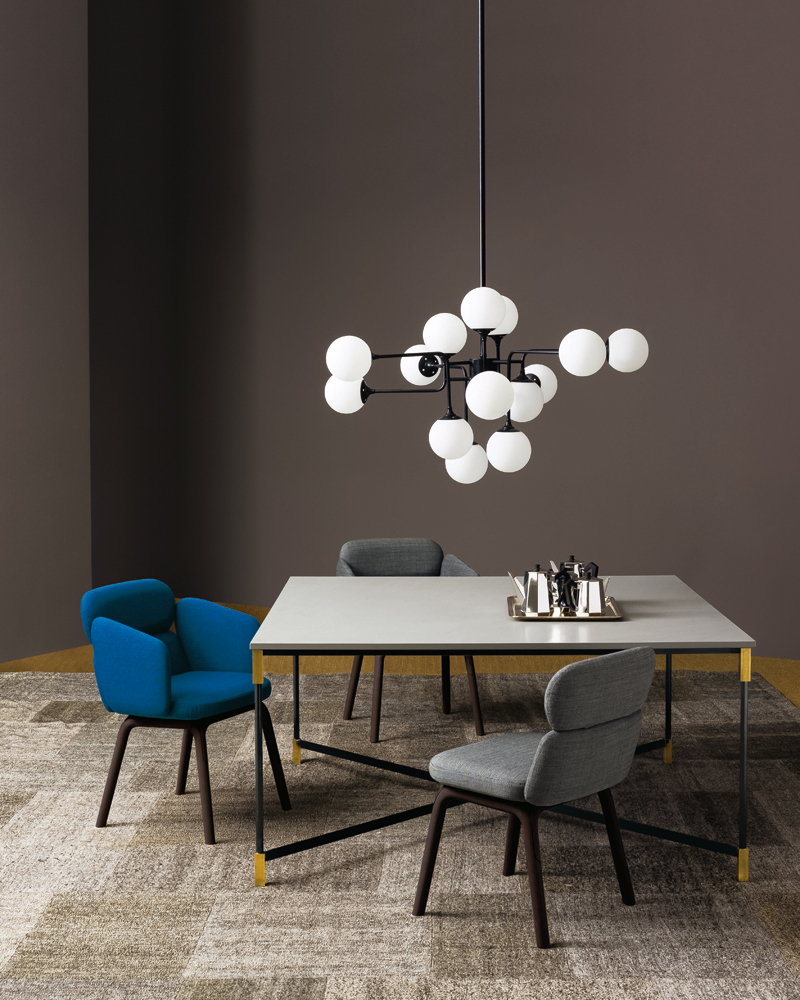 Stay awhile
Charles Eames asked, "Who ever said that pleasure wasn't functional?" Designers are taking this question to heart as they create sectionals that look as sleek as their petite counterparts. Their deluxe materiality, craftsmanship and rich details offer a place for endless hospitality.
Designed for Flexform, the Mr. Wilde sectional is as erudite and tasteful as its literary namesake. Created by Roberto Lazzeroni, it's a linear component sofa which, despite its illusion of simplicity, boasts a rigorous design. A continuous seat cushion is embraced by the back, which wraps around it, slightly splayed at the two sides. The smooth, taut surface of the padded seat and back is softened by a series of goose down cushions, while a slender fabric border adds visual dimension. Its wooden base rests on a raised metal frame.
Giorgetti's Drive sectional recalls the sinuous curves and luxurious upholstery of timeless motorcars. Details are the main design element of this piece, which backs away from a stagnant idea of a minimalist aesthetic. Its rigid body with steel profiles and flexible polyurethane creates its sinuous shape that envelopes goose down-filled cushions, which are offered in two sizes to arrange on the seat in an overlapping pattern. Winner of the 'Best Landing Pad' award from Wallpaper* magazine, it can be customised to suit any taste or need.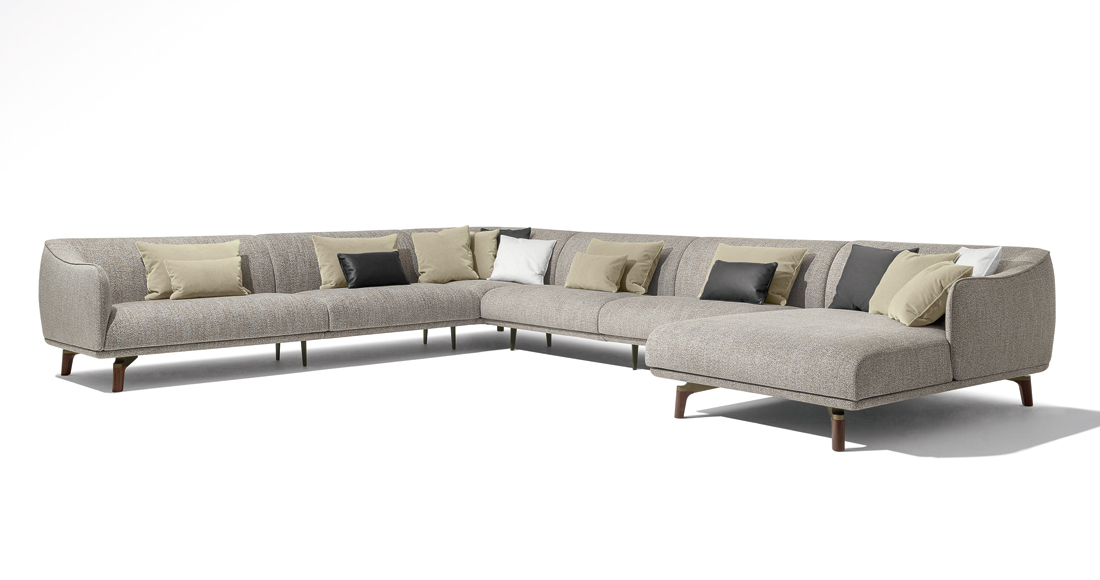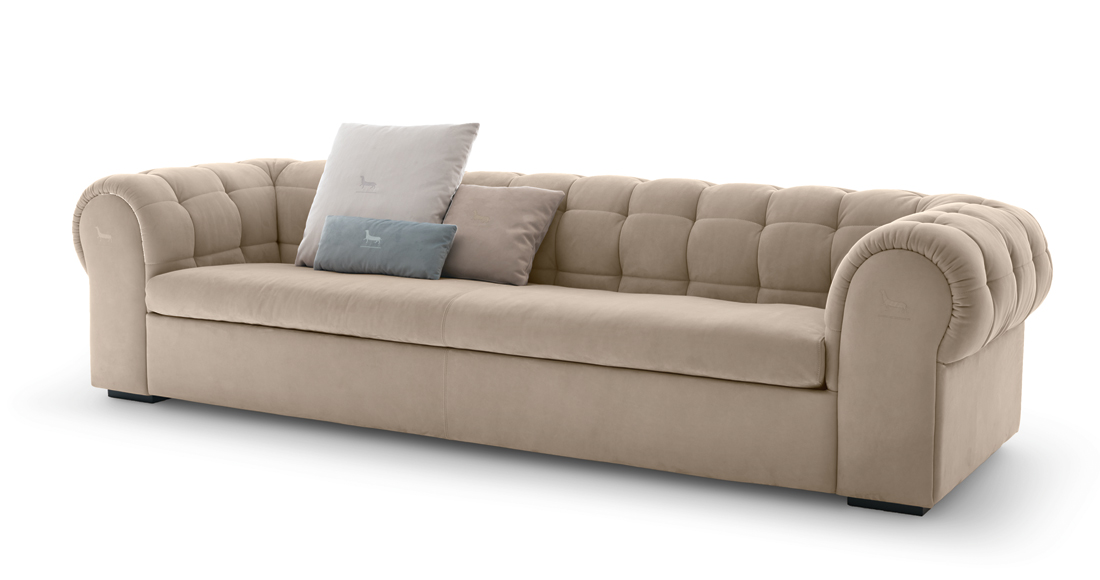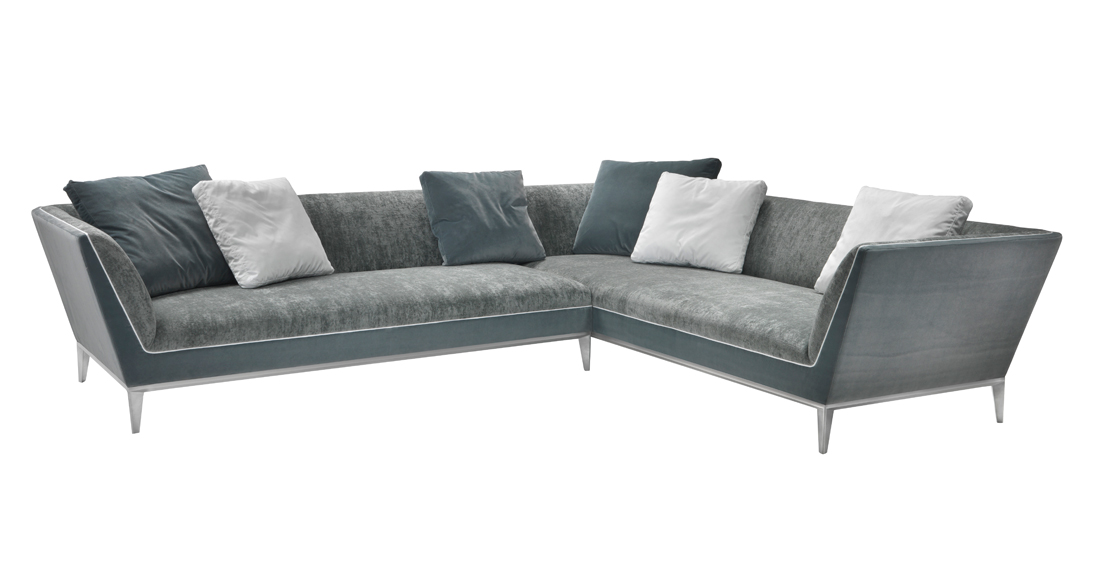 A place for everything
Call it practical magic: the ability to make anything disappear. Offering a home to objects both wayward and demure, storage keeps spaces tidy and relaxing – and ensures that treasures and everyday items stay safe. The ultimate in flexibility, these cabinets are just as ideal for storing blankets and remotes as they are ideal for hiding tech, wires and any other distractions.
The new version of Porro's Gallery Low cupboard features a single upward sliding door that reveals a rich and functional interior space, which is ideal for storing valuables and can even be used as a liquor cabinet. The additional appeal of this sideboard is the peculiar effect created by the mirror back panel that makes the internal matt lacquered shelves, available in any of the collection's 24 colours, brighter and more precious.
Arflex's user-friendly Rubycon concept allows the creation of unique, free-standing cabinets through customisation, providing the possibility of making eye-catching, focal pieces that are in tune, or in contrast, with the particular interior into which they are placed. It uses the repetition of a single storage 'cube' without handles or knobs to create a horizontal column in five different lengths. The 'cube columns' rest lightly on a thin steel leg frame with delicate joints, creating a design as each cube relates to the others. Clients can choose from many painted colour options and various wood finishes.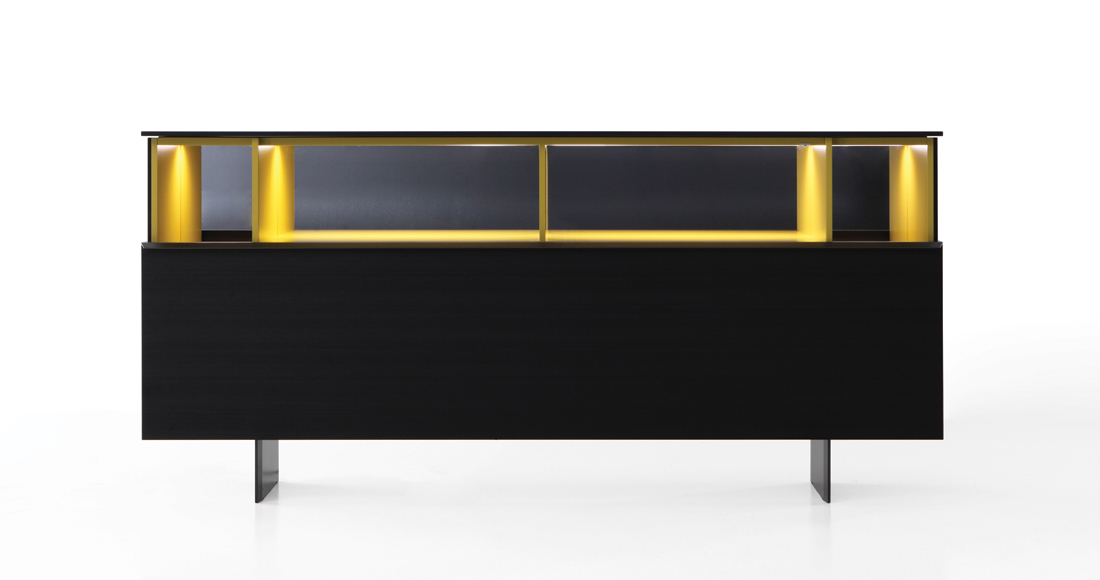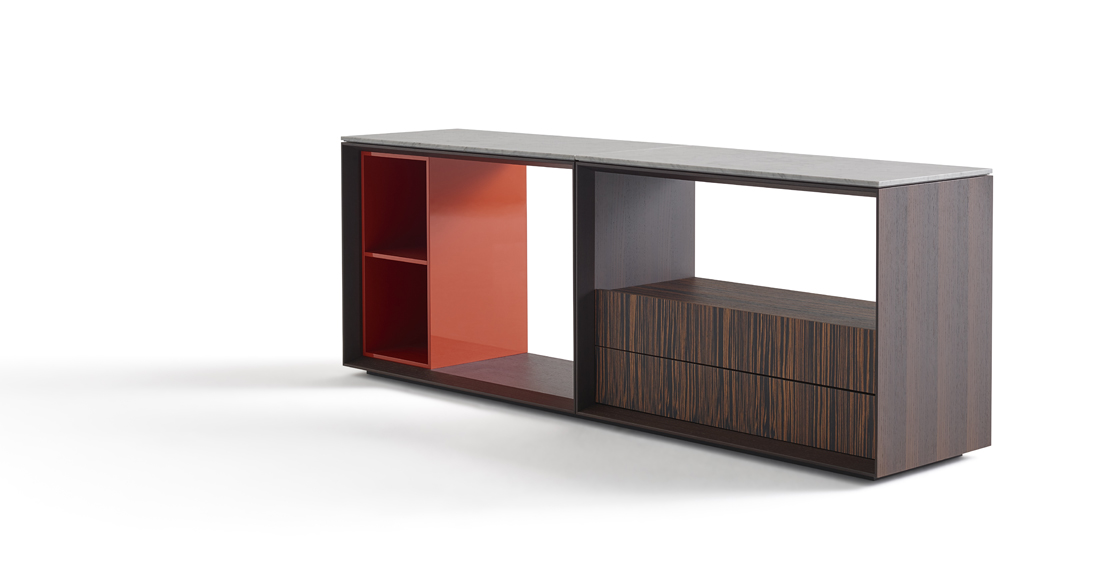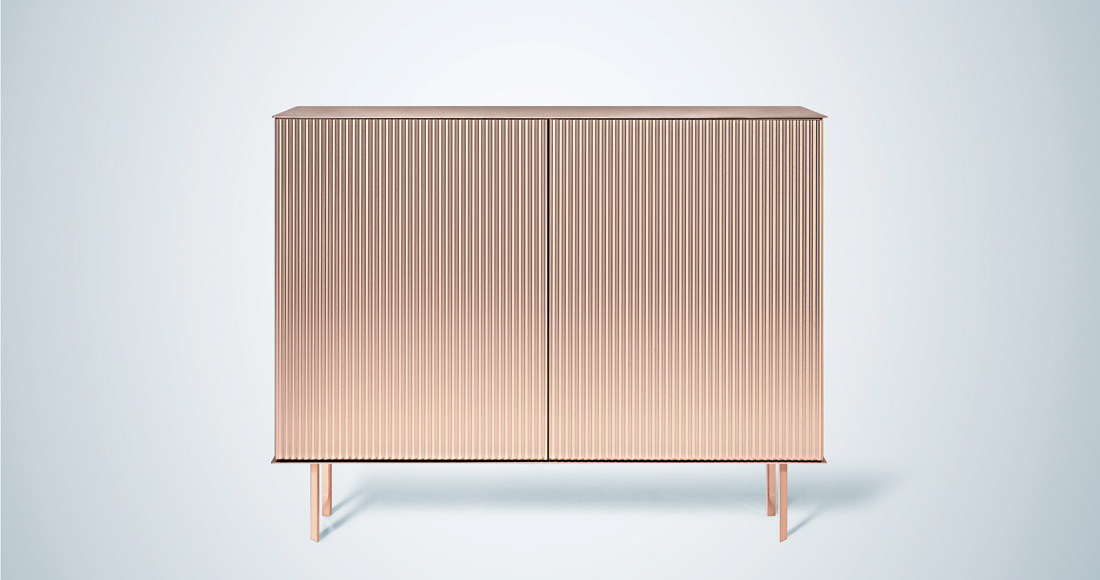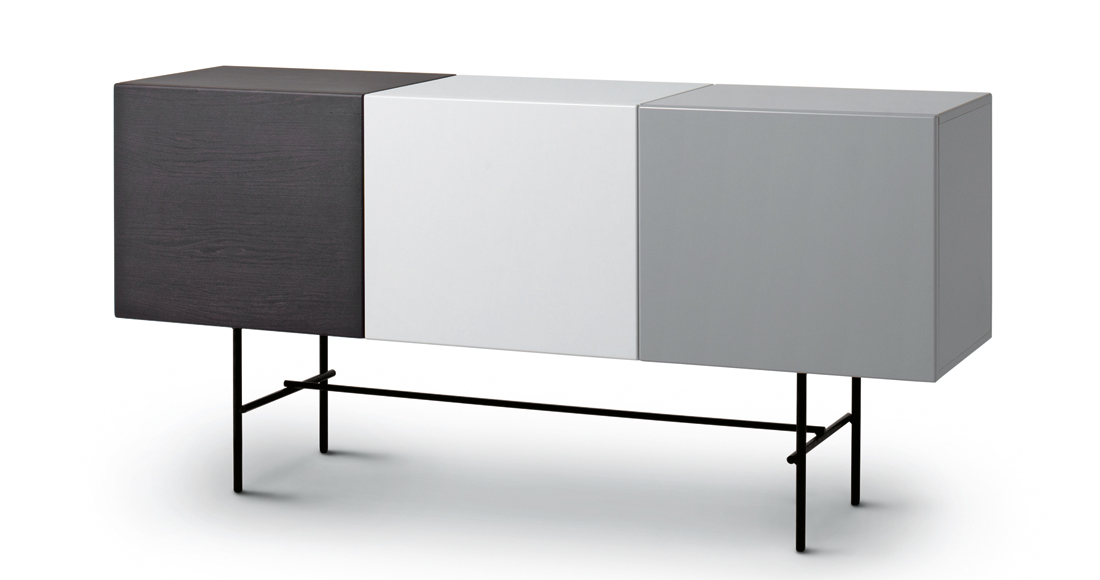 Surface area
Silent witnesses to life's constant flux and flow, side tables and coffee tables anchor the living room. A necessary blend of form and function, these designs are rooted in strength, both visually and substantively. In high and low, metal and glass, they offer high performance, as well as sleek lines. Stone creates instant warmth, depth and the classic appeal of natural style.
Billiani's Marcel table is a relaunch of the 1974 design classic created by the Japanese maestro and naturalised Italian, Kazuhide Takahama, who passed away in 2010. It's been faithfully re-proposed in chromed metal rods and with clear or smoked glass, and was redeveloped with some variations in the materials, including lacquered wood and marble as top alternatives.
Industrial designers Marco Maturo and Alessio Roscini of Milan's Studio Klass combined glass, stone and metal for their dramatic collection of coffee tables for Fiam. The tables feature a 6-mm, black back-painted extra-light glass or 6 mm stoneware top, available in various colours. The top is set on a structured panel edged with a painted band, with a satin copper finish. Its hand-blown glass base is available in smoked or amber finish.
The low table from Giorgetti's Galet series of small tables, designed by Ludovica and Roberto Palomba, also took inspiration from a seemingly endless variety of materials. Its unique design features a leather-covered base, while the top comes in solid wood and veneer in Canaletto walnut, glossy lacquered with shaded finish, marble and tempered glass.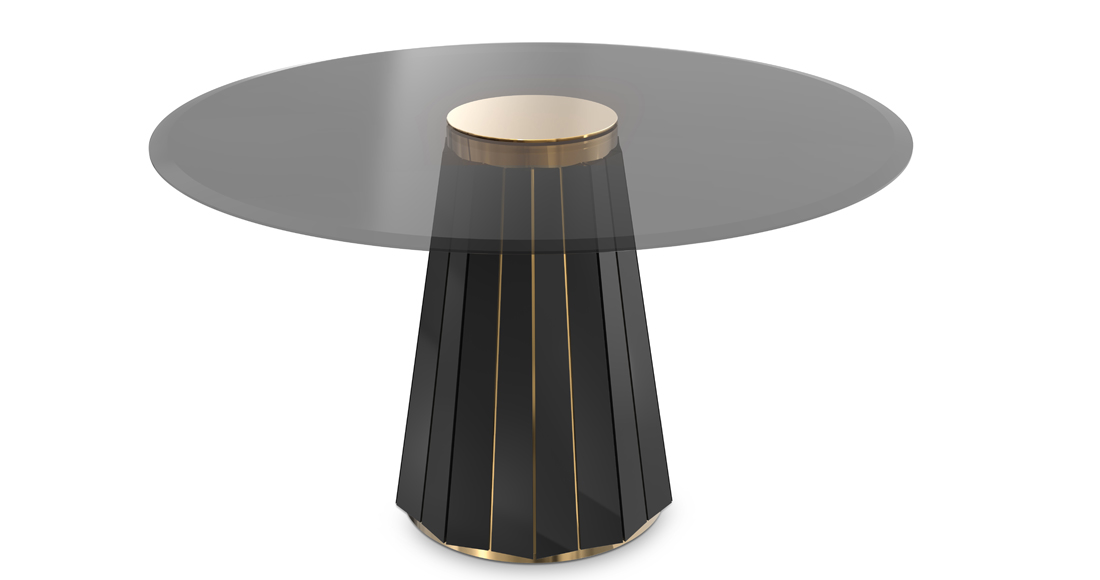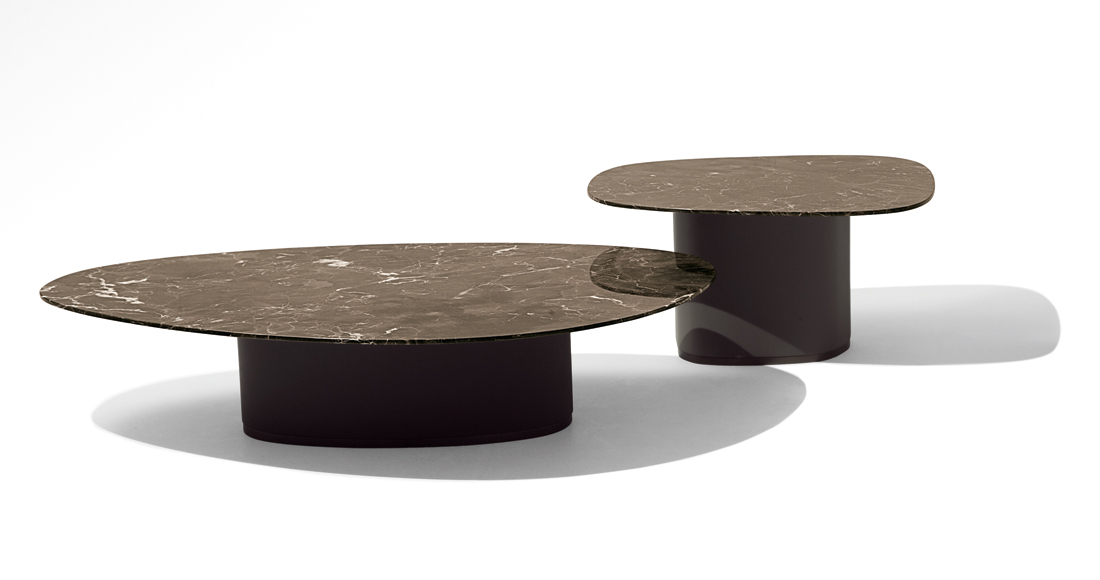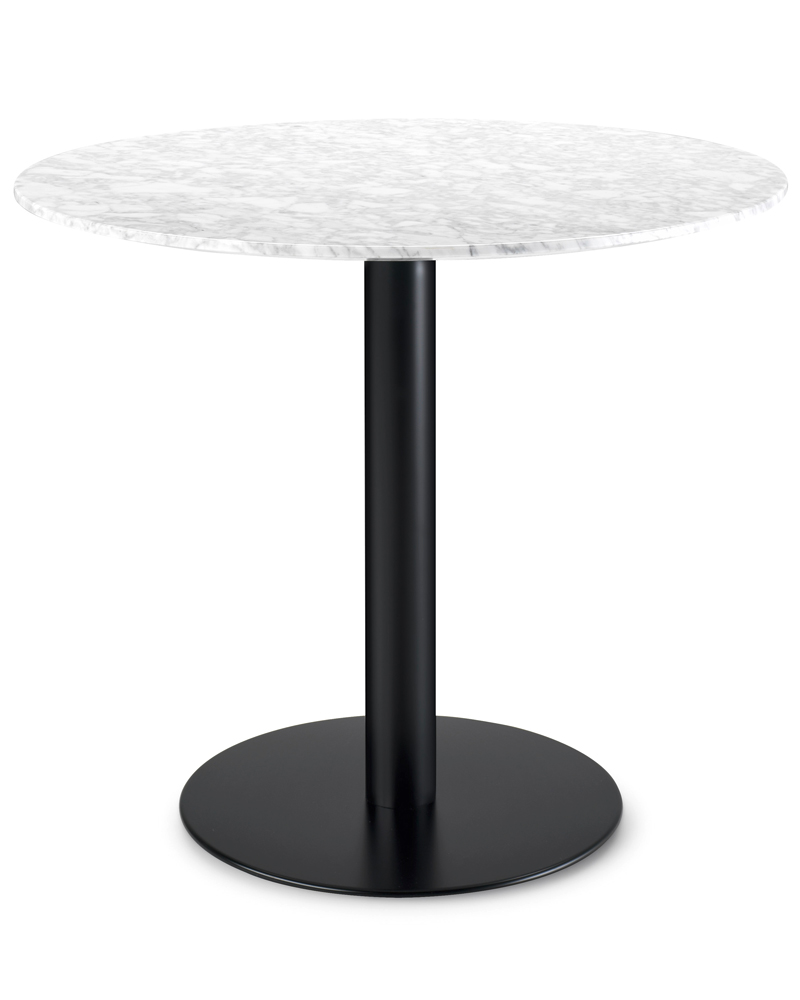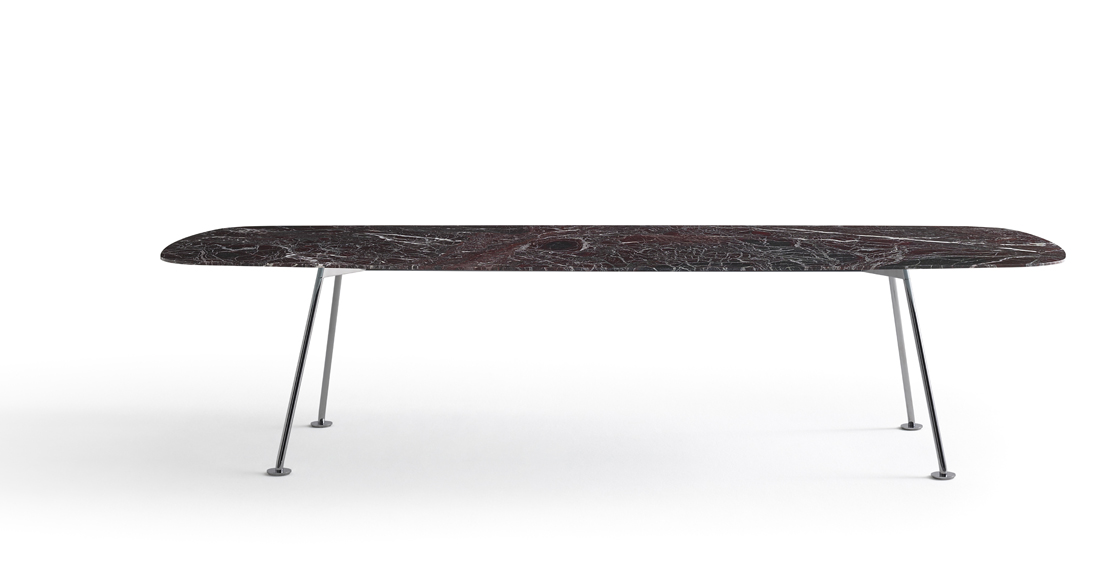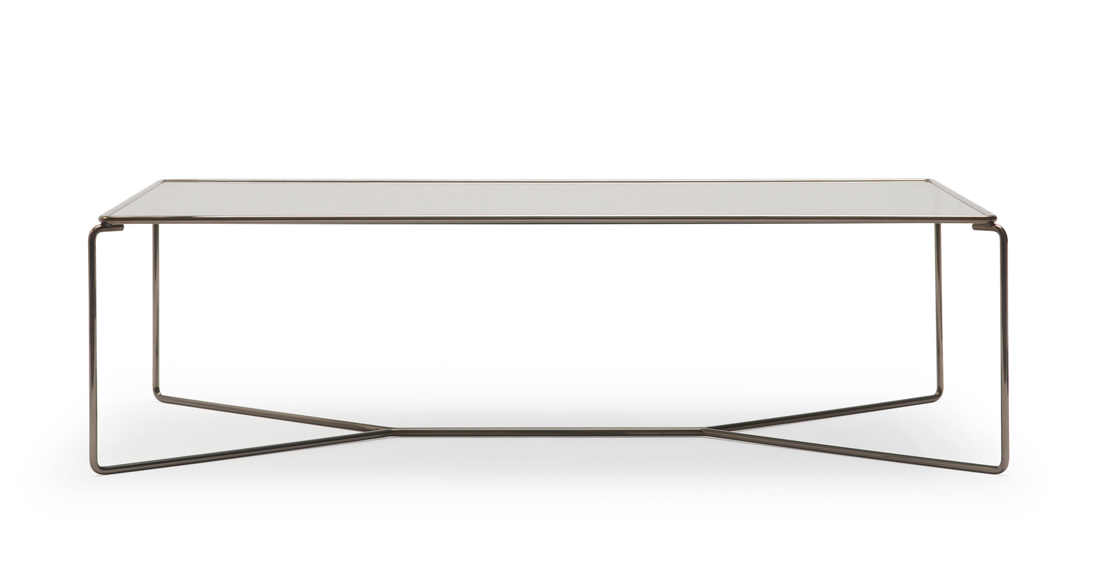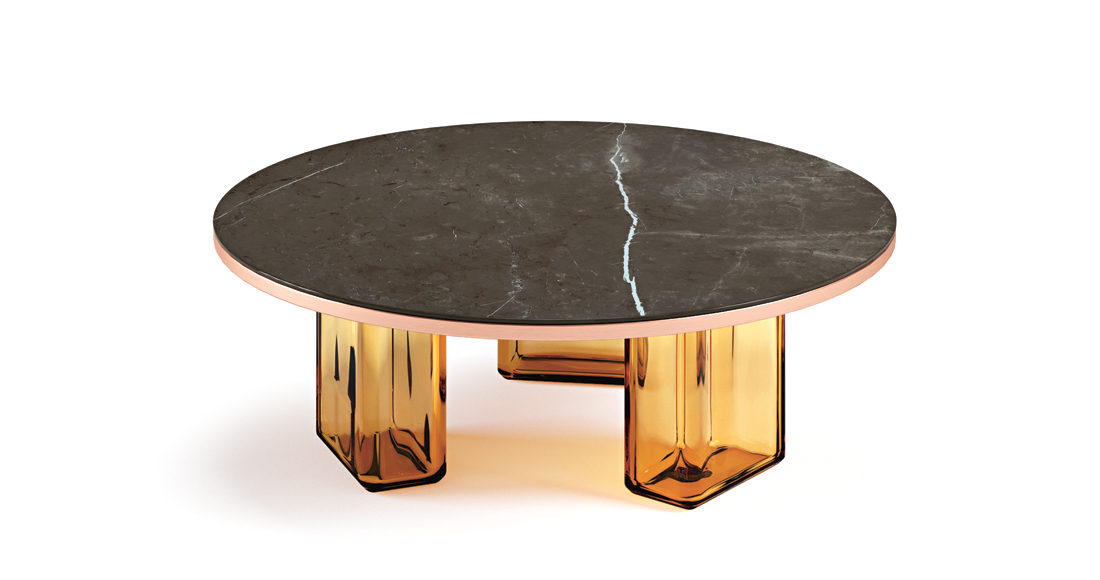 Design sources
arflex.it / arper.com; tel. 050 914 4800 / billiani.it / burattiarchitecti.it / carlocolombo.ch / citterio-viel.com / claessonkoivistorune.se / dainellistudio.it / decastelli.it / desede.ch via obegihome.com; tel: 04 394 8161/62 / fiamitalia.it / flexform.it via obegihome.com; tel: o4 394 8161 / 62 / frag.it / gamfratesi.com / giorgettimeda.com / knoll.com; tel: 04 701 7530 / lissoniassociati.com / lievorealtherrmolina.com / livingdivani.it / luxxu.net / nathaliedewez.com / palombaserafini.com / pedrali.it / porro.com / robertolazzeroni.com / rolf-benz.com; tel: 04 399 0425 / studioklass.com / vitra.com via ikonhouse.com; tel: 04 388 1848 / zanotta.it via superstudio.me; tel: 04 323 3334