"I wish to bring spirituality into architecture through material and spatial poetry," says architect Karim Nader over a Zoom call where he introduces his childhood home: a place where he once grew up watching his father – an architect and painter – bring dreams to life. It has taken Nader 10 years to complete this sensorial abode, which is set against a grey canvas upon which his sun sign, Gemini, greets the Chinese symbols of yin and yang, like the past meeting the present. "What is currently the dining room was my father's atelier, where I used to watch him paint and [create] architectural drawings. This is when and where I decided to become an architect," he recalls.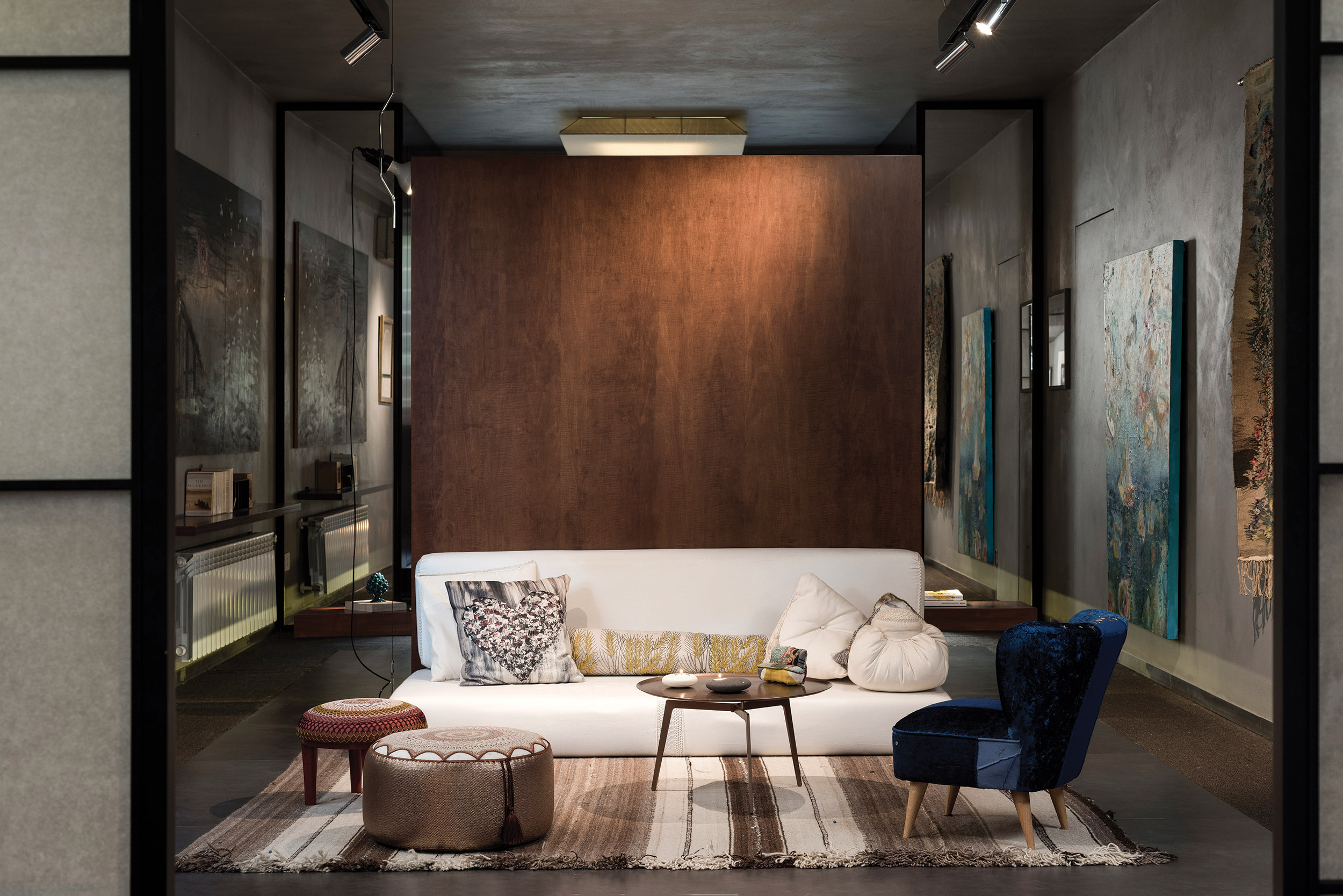 In reimagining a space that holds timeless memories, Nader has incorporated a sense of transparency and emotion into the home, merging dreams and desires to create something completely new. The Occidental living room is a sight to behold, reimagined using a transparent layering that overlooks the dining room where a monolithic wooden table – designed by Nader himself – contrasts with chairs by Naoto Fukasawa, along with the classical Cab chair by Mario Bellini. Further on, the family garden and outdoor terrace are visible through the preserved wooden window frame that has been a fixture over the years, and from where the light penetrates to create a convivial ambiance.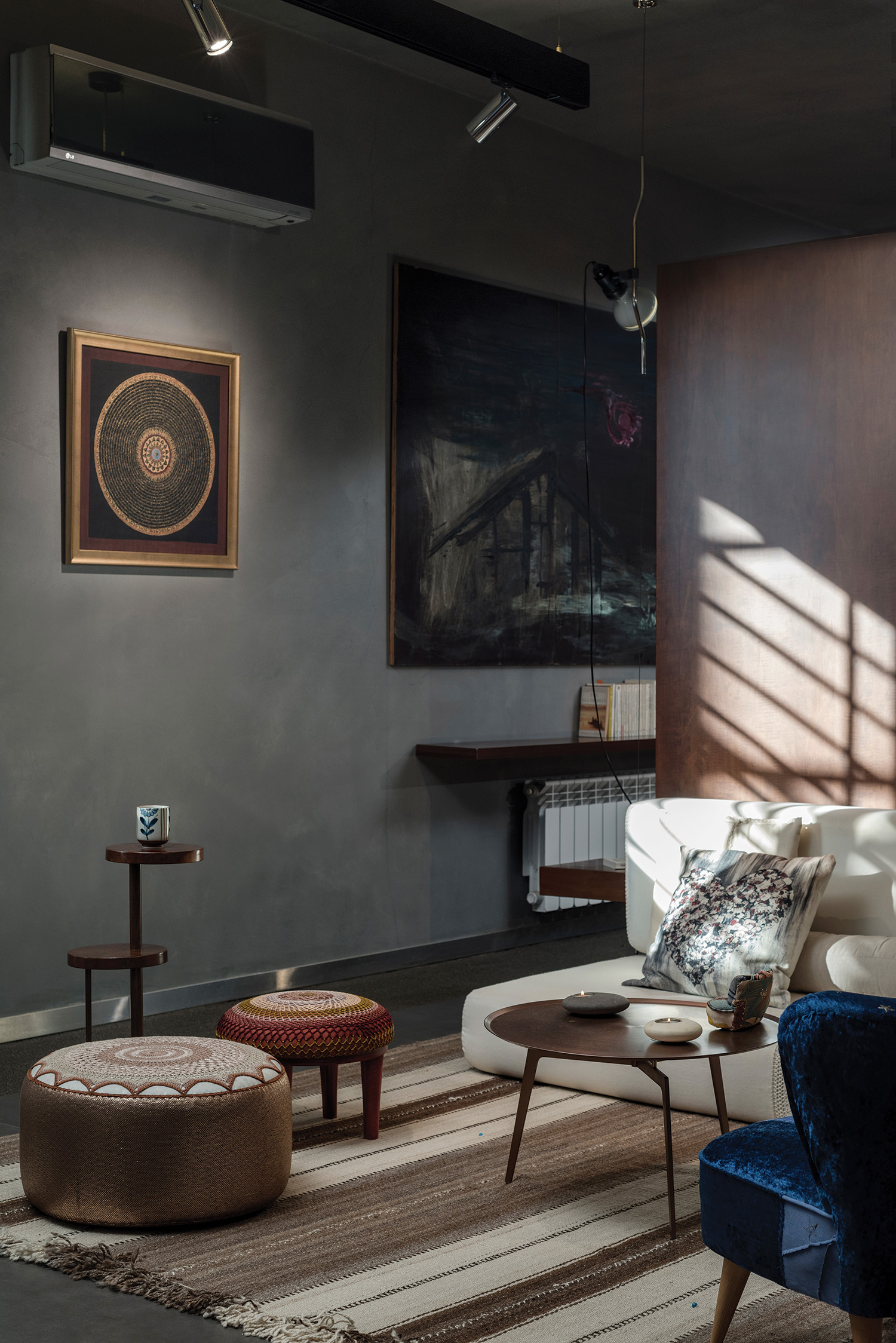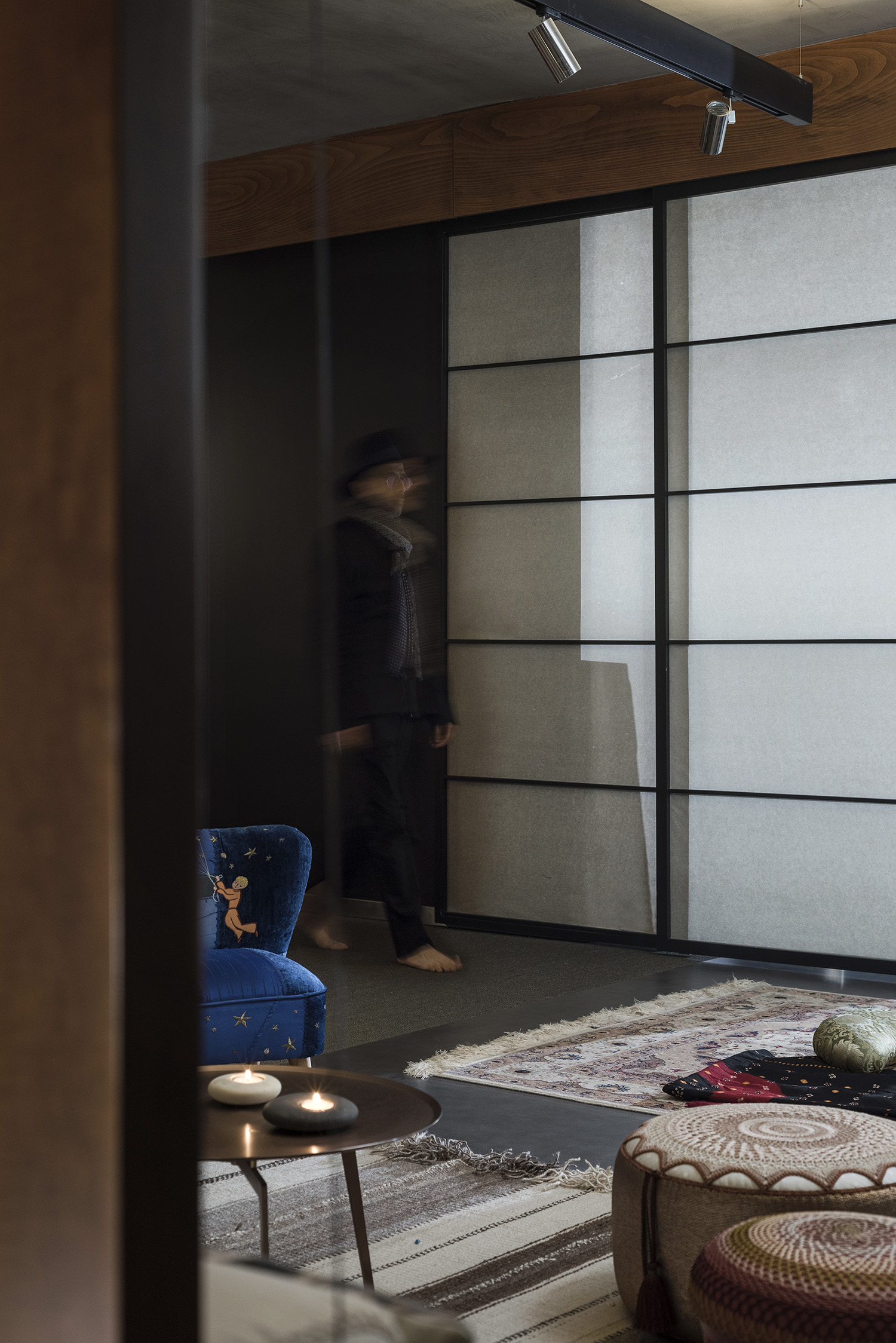 The glass library is nestled in between the dining and living areas, bringing the space together in an embrace of warmth and openness, separated by a raw pink silk curtain from southern India. "The glass library is a memory from when this house was my office," Nader remembers. In 2013, he turned the office back into a home again – only this time giving it a personal, soulful touch, to create a 'twin self', as he describes.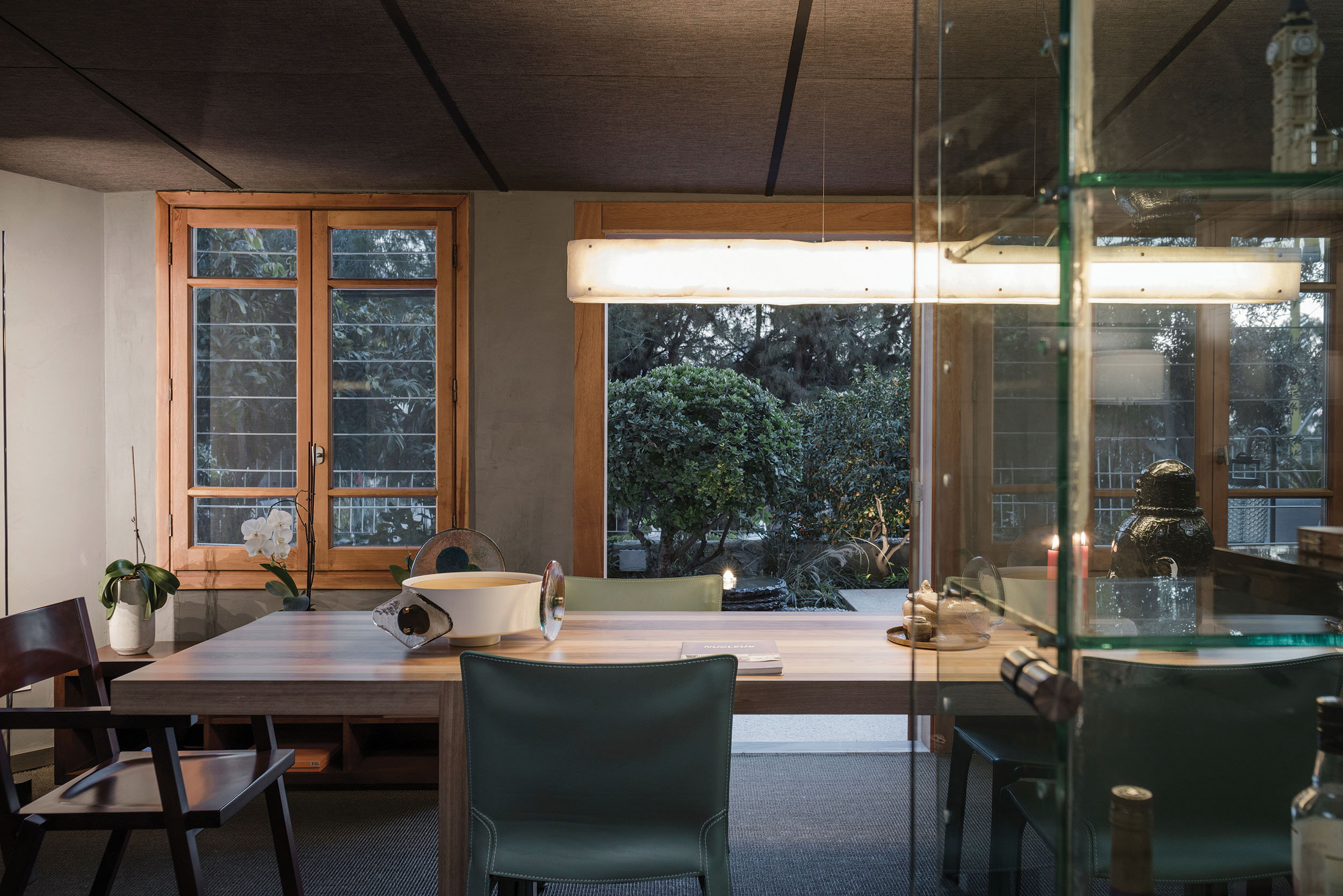 Spread over 163 square metres, the open-plan scheme, when viewed aerially, follows the infinity symbol and was intentionally conceived to promote the flow of energy from one room to another, almost like poetry in motion, connecting the private to the public, and the past to the present. "This is a house with no corridors and no transitions," Nader describes. "Each space is connected on both sides to the next one, like in a daisy chain. The yin house is the private house: intimate, embraced and warm.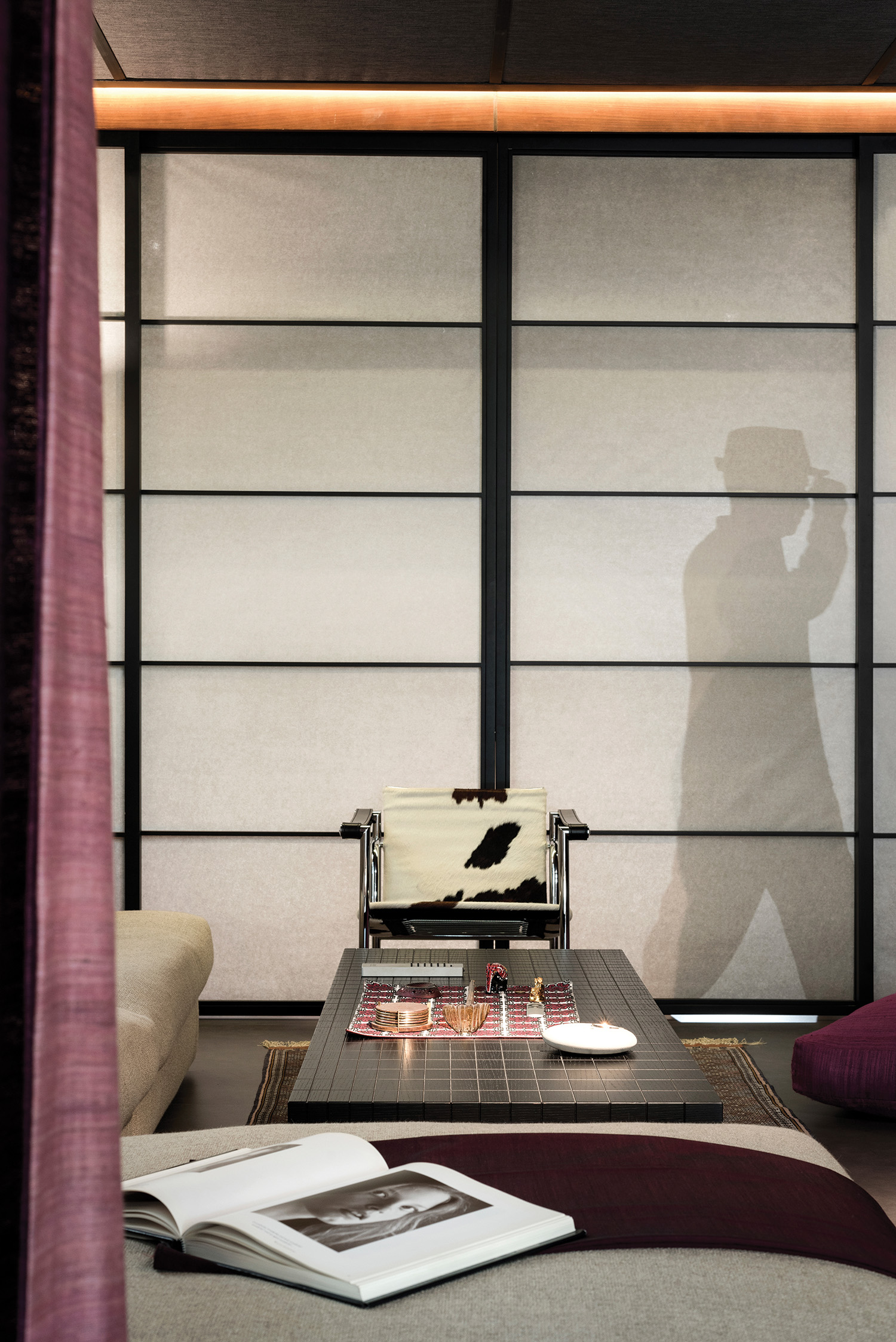 The yang house is the public house: open, visual and cold." Inspired by his book, For a Novel Architecture, Ciné-Roman 2000-2020, which was published in 2020 and presents twenty years of his architectural practice and research – as well as featuring 32 projects – it was Nader's desire to bring his personal space alive with the same immersive theme, where stories emanate from the paintings, materials, souvenirs, photographs and intricate design details. It is his way of revealing his own unique approach to architecture. "It is a house that retakes the three main concepts of my book – which are also the titles of its three chapters: a home within nature; a 'reprise' (second take) on past lives; and a cinematic loop," he explains.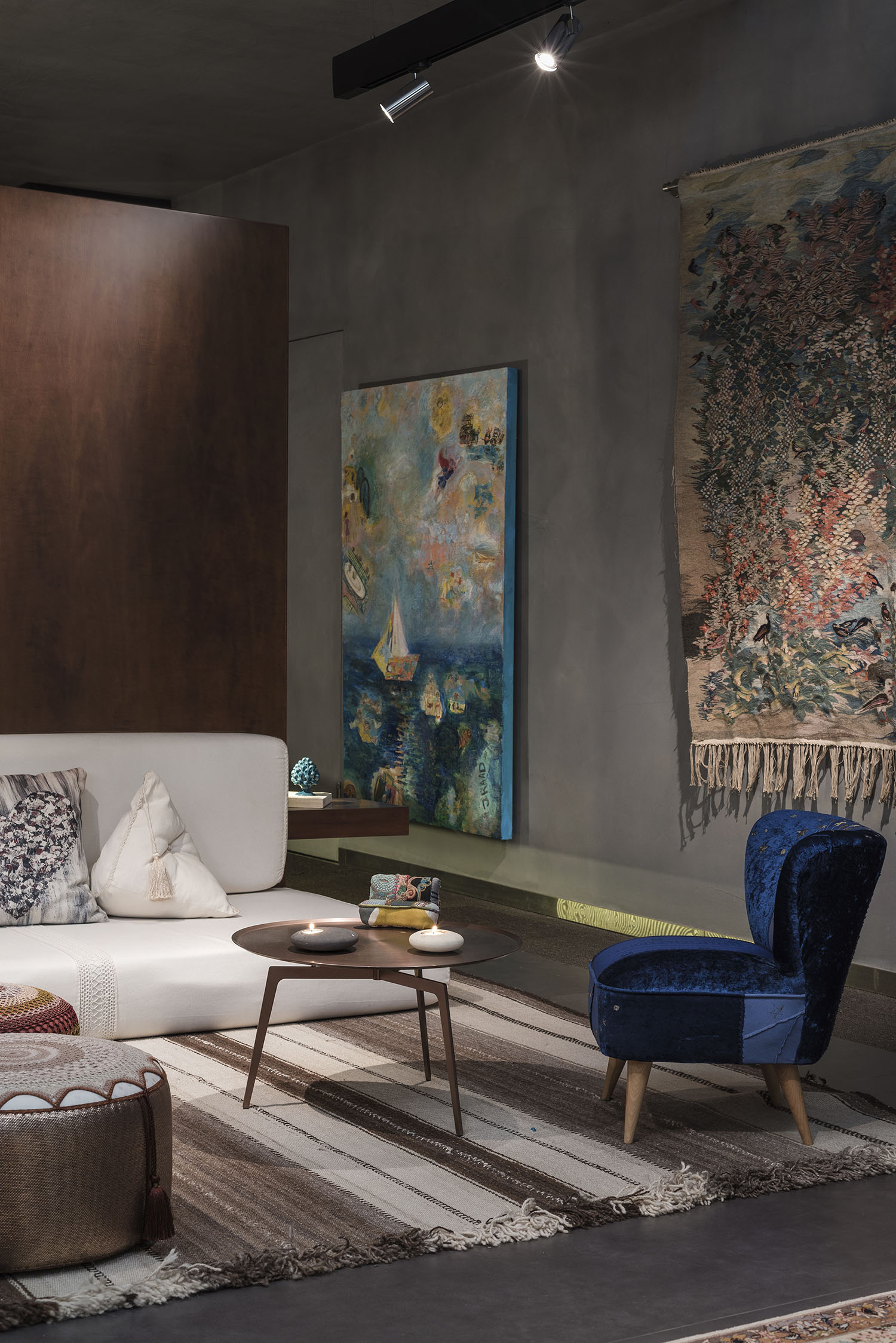 A Japanese Shoji-style sliding partition separates the 'private' and 'public' house, casting a soft halo of light to welcome friends and family. At the entrance foyer, which is used as a space for offering and meditation, is a custom-made piano that sits elegantly beside a painting illuminated by a glass chandelier. Upon the piano rest three calligraphic works by Joumana Medlej, allowing one to feel the sound of music intermingling with the visual calmness of this meditative space. The central majlis and the yoga platform in the bedroom become sacred areas of rest, relaxation and creativity, while the office studio, which is bathed in light, is separated from the guest bedroom with a transparent floor-to-ceiling glass partition. 
Set against a stonewall that works as a natural backdrop, this area is a nod to the garden terrace, which retains the rustic harmony of its surroundings and is where a zen-inspired fountain dances to the sound of the surrounding nature – including the trees that have been preserved for over forty years.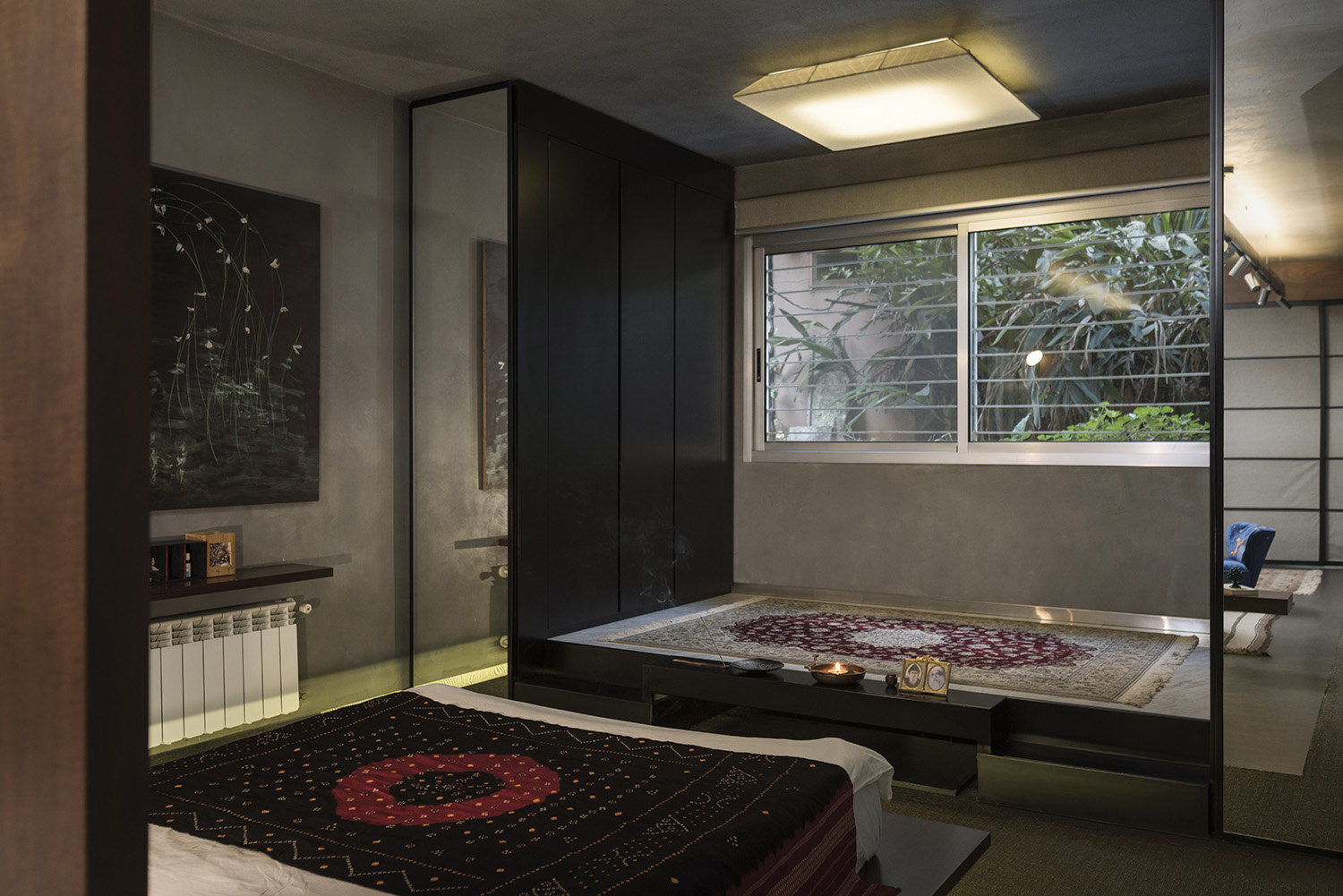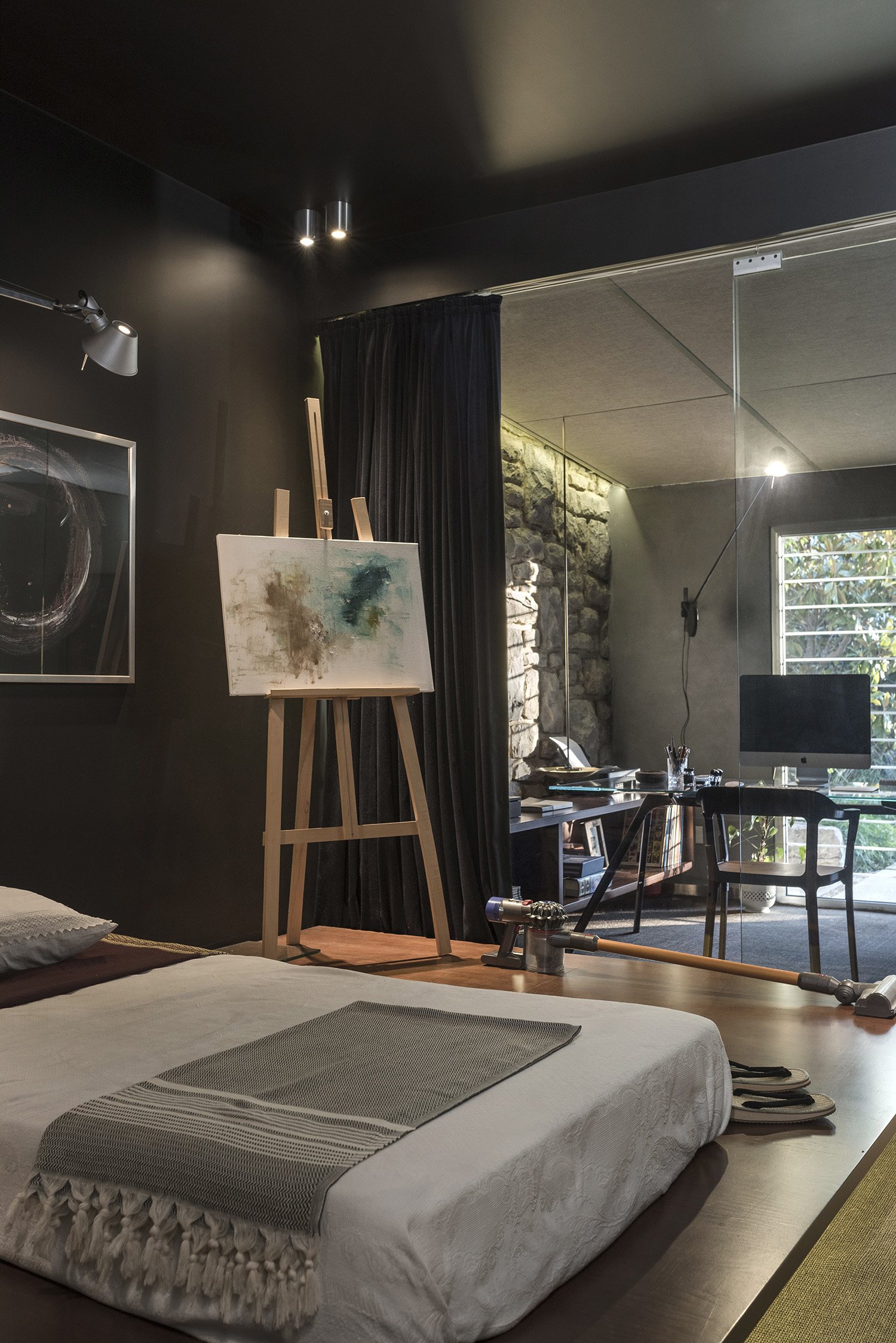 Every nook and corner of this sprawling residence tells a story – a story that captures emotions which are hidden from plain sight yet visible with deep insight, expressed only upon invitation.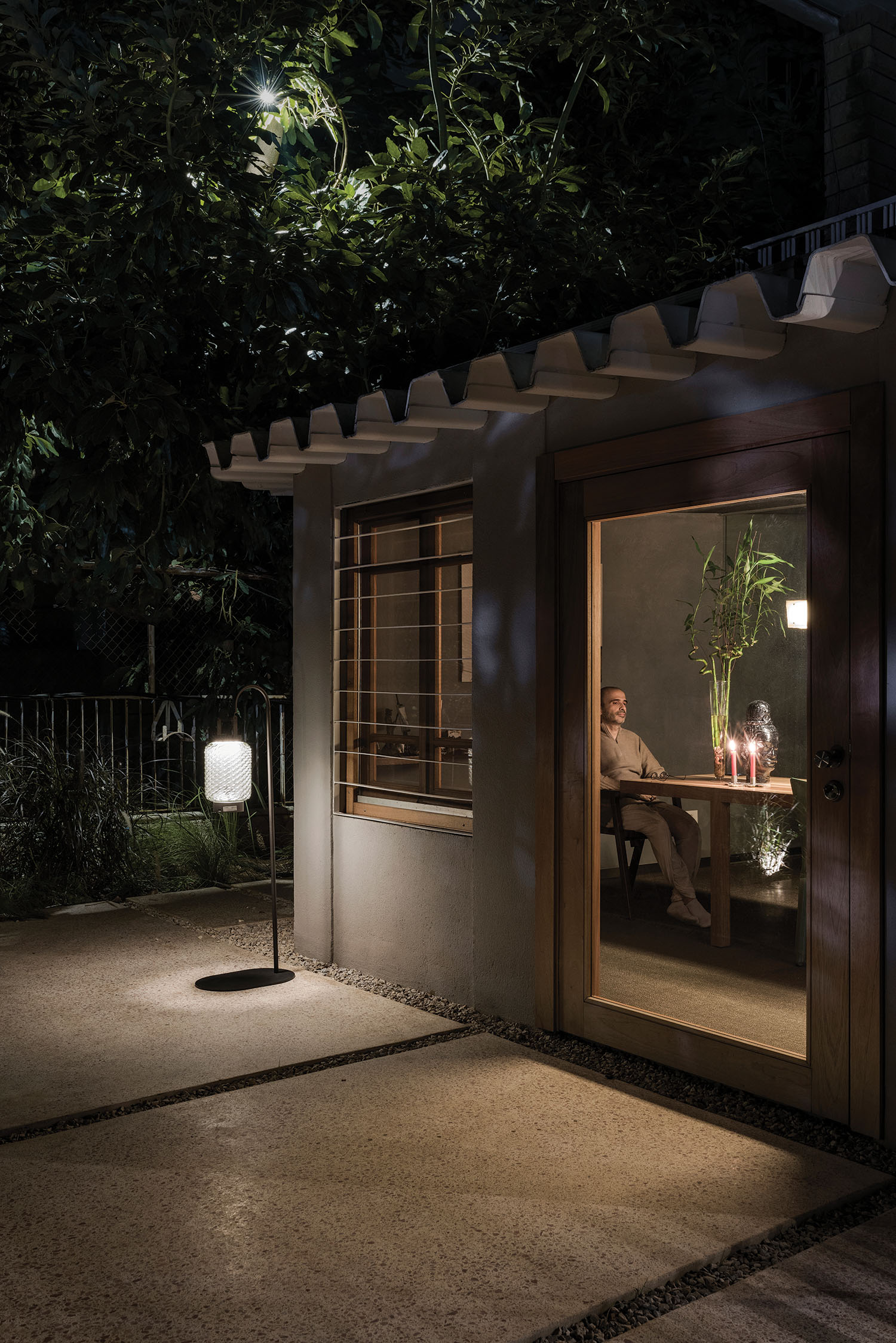 "Three concepts eventually return in all of the houses I design," says Nader. "The labyrinthine keeps us in search for meaning, nature keeps us [inspired to be alive] and the cinematic keeps us in wonder and dreaming. Many houses were built before this one, and yet this one is the embryo for all of them."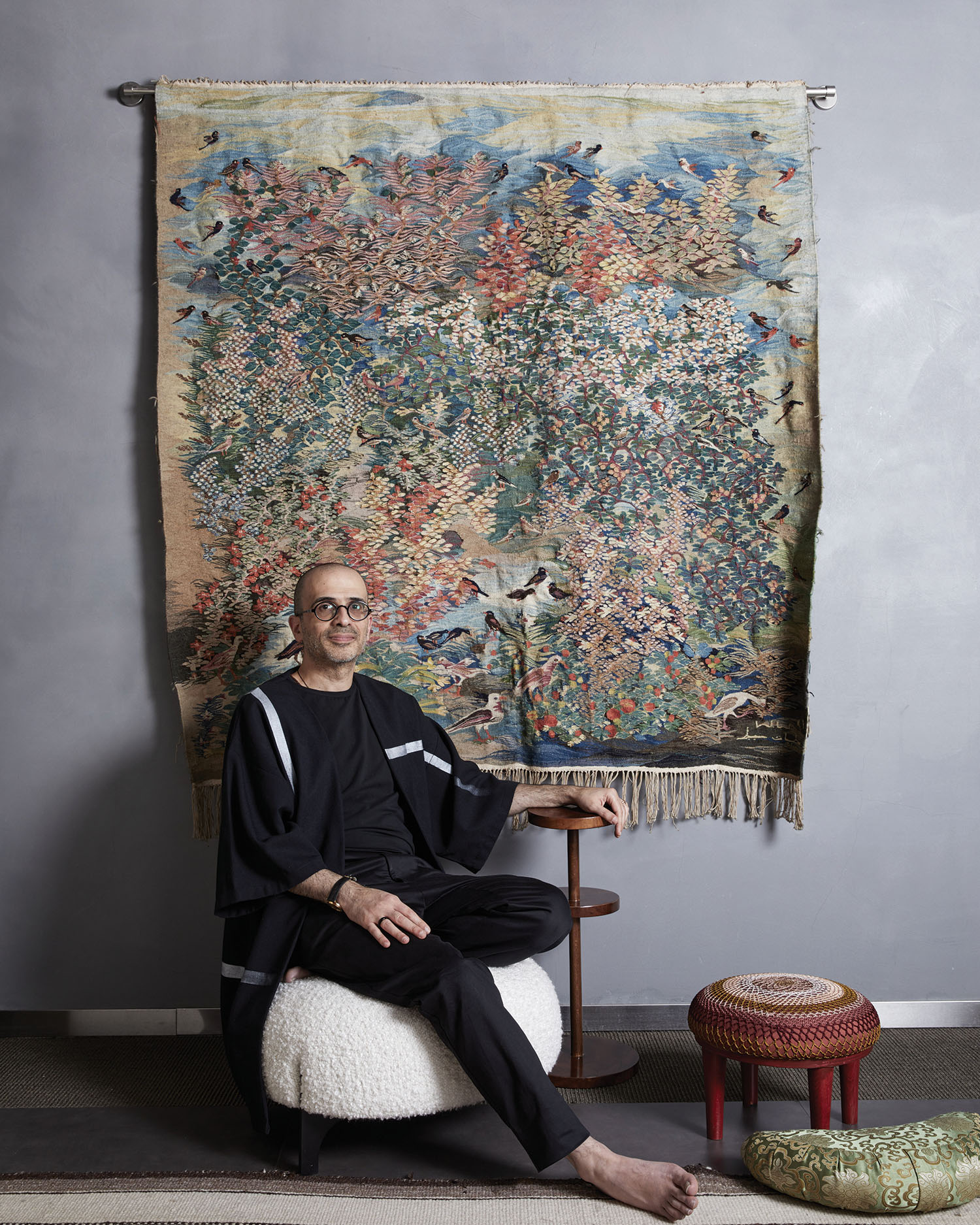 Photography by Walid Rashid