Swarovski has returned to Design Miami/ with a water and forest-inspired installation that tells the story of its sustainability activities central to the brand's work, and honours water and forests as a source of creative inspiration and innovation.
The Austrian brand, which will celebrate its 125th anniversary in 2020, is showcasing: lighting by Dutch designer Tord Boontje; Atelier Swarovski home décor, fashion jewellery and fine jewellery collections celebrating nature; and bespoke nature-inspired wallpapers by New York-based Calico Wallpaper.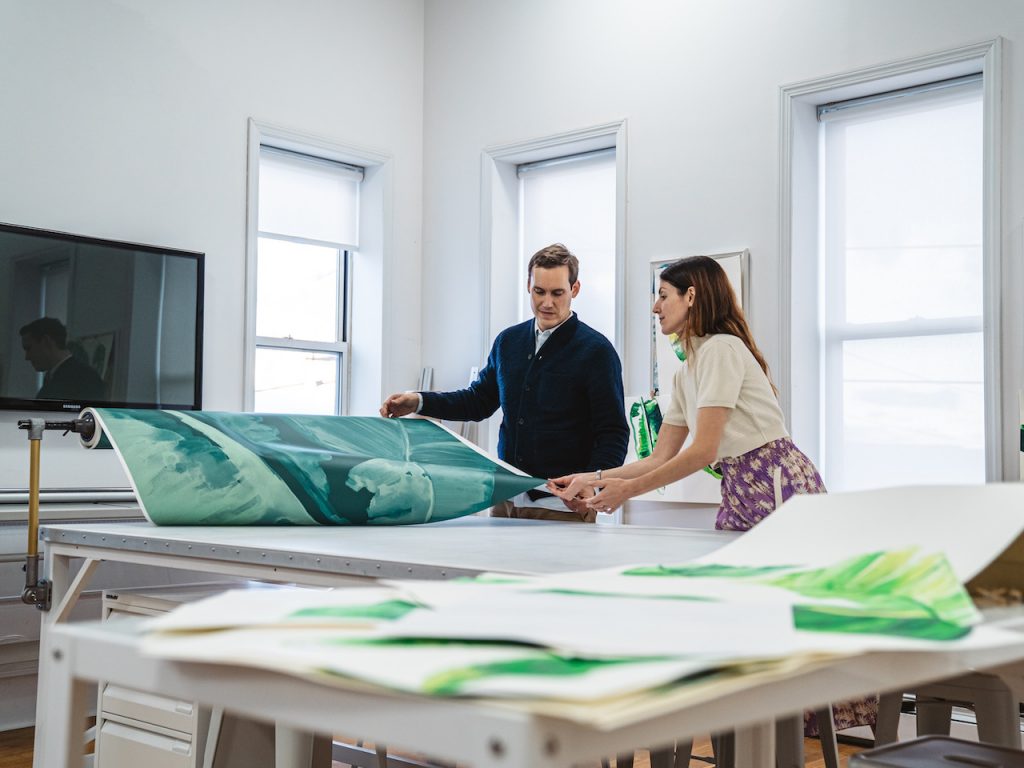 The immersive environment at the design is also illuminating important work on protecting the wellbeing of people and the planet, with films presented by Swarovski and non-profit Conservation International at the booth.
The curated selection includes an exclusive water-inspired Atelier Swarovski Fine Jewellery necklace with created blue spinels, made especially for the fair. Also on display is the Botanical Jewels collection by Penélope Cruz for Atelier Swarovski, proceeds of which go to Swarovski Foundation partner the Nature Conservancy's reforestation efforts in Brazil, and Catherine Prevost's Atelier Swarovski Sea Life collection which supports the conservation work of the St. Vincent and the Grenadines Environment Fund in the Caribbean.
Each half of the environment houses a major installation of lighting by longstanding Swarovski collaborator Tord Boontje. The first room is installed with 100 of Boontje's Light Drops – luminous, organically-shaped pendant lamps that create a 'soft light' effect throughout the space. The second room is installed with a series of Boontje's Blossom chandeliers, the asymmetrical crystal arrangements of which were inspired by a frozen blossom branch after an ice storm.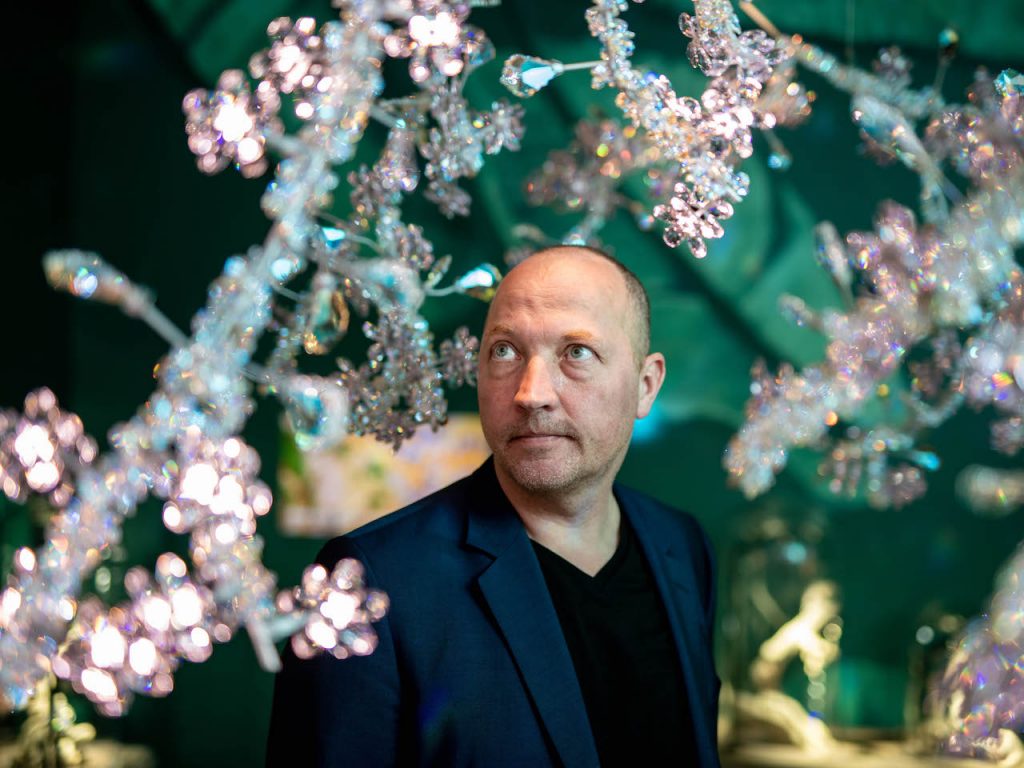 Swarovski's debut collaboration with Calico Wallpaper is represented by two distinct environments in new bespoke handmade wallpapers – a Sumi design in a custom dark blue colourway created for Swarovski, and a new wallpaper of hand-painted, oversized banana leaves in dark green.
Design Miami/ runs until 8 December.