Santorini-inspired cracked mosaic tiles, neutral tones and curving niches and arches make up the Mediterranean eatery Caya, set in the up-and-coming residential neighbourhood of Nshama Town Square in Dubai.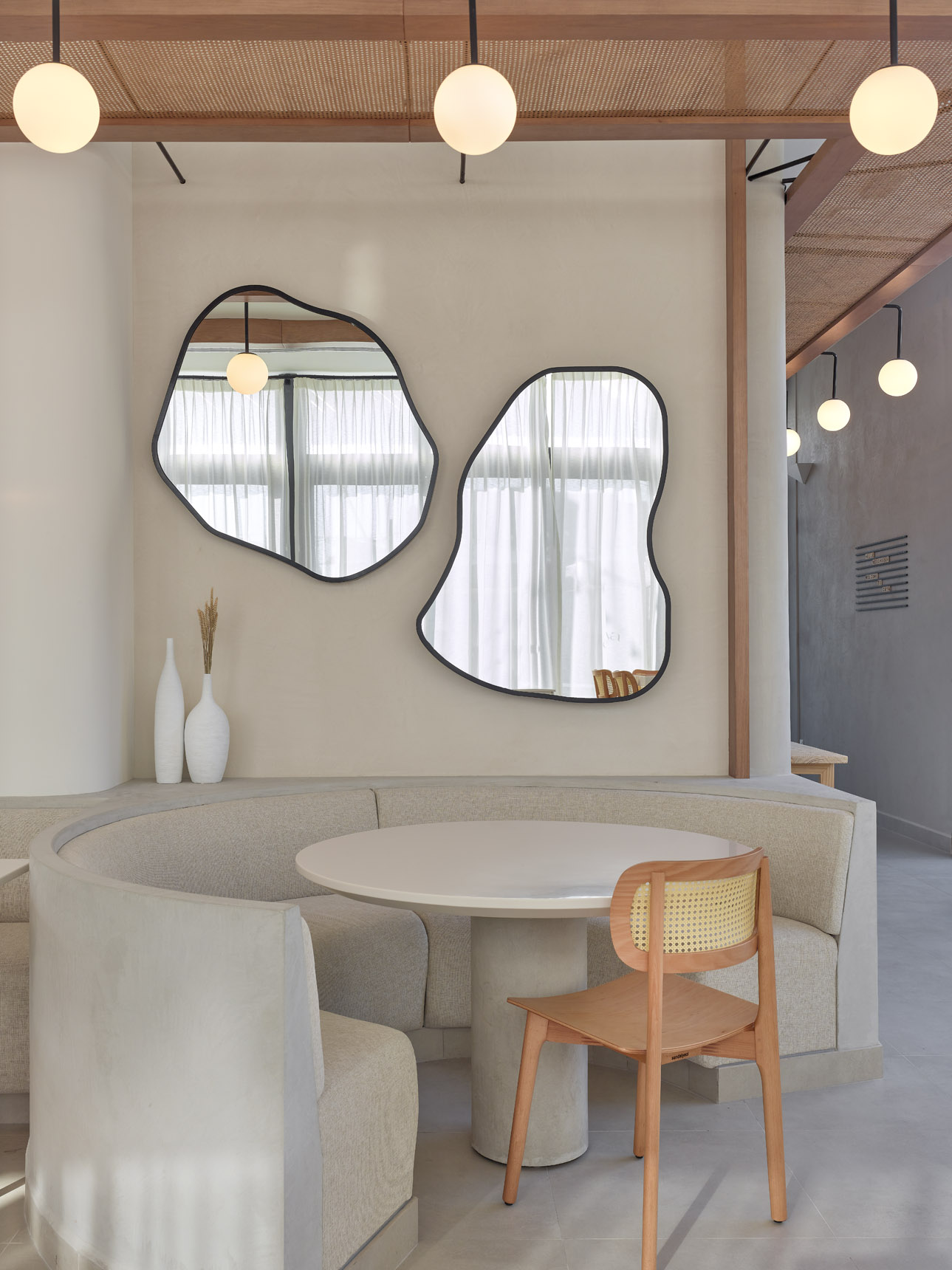 Studio EM, the interior design studio behind the project, used subtle cues to create a space that celebrates simplicity at its purest, with organic niches carved into the walls, adorned by delicate ceramics alongside biomorphic mirrors and curvilinear furniture selections, with natural greenery and dried plants.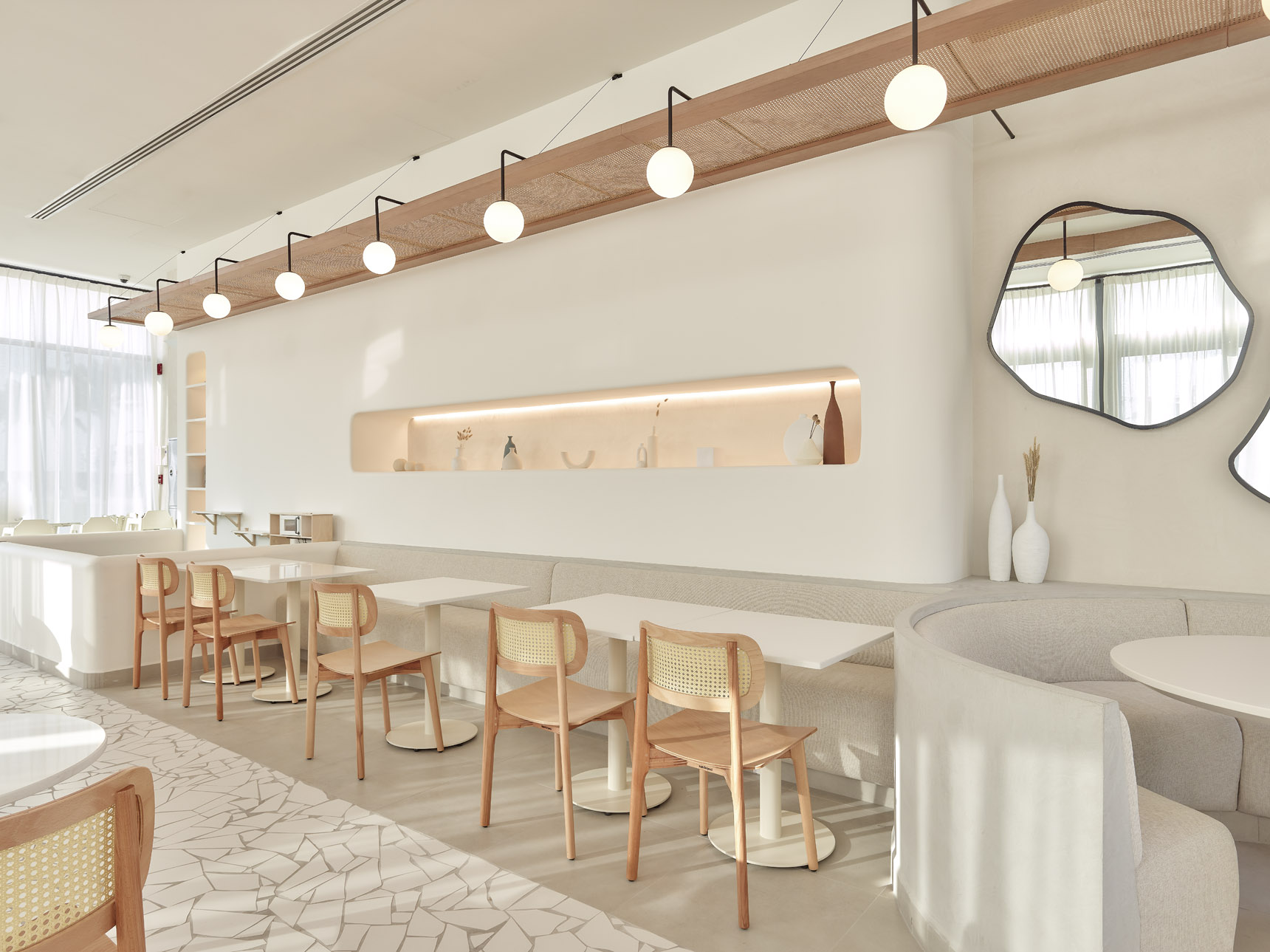 "I really loved the brand direction of Caya; it's so in tune with where the F&B scene is heading," says Nicola Fahy, head of F&B Design at Studio EM. "The multi-purpose nature of the concept meant that we had to really focus on creating a clean and simple design that could adapt throughout the day, whilst also being thoughtful and intricate enough to really capture that Mediterranean vibe."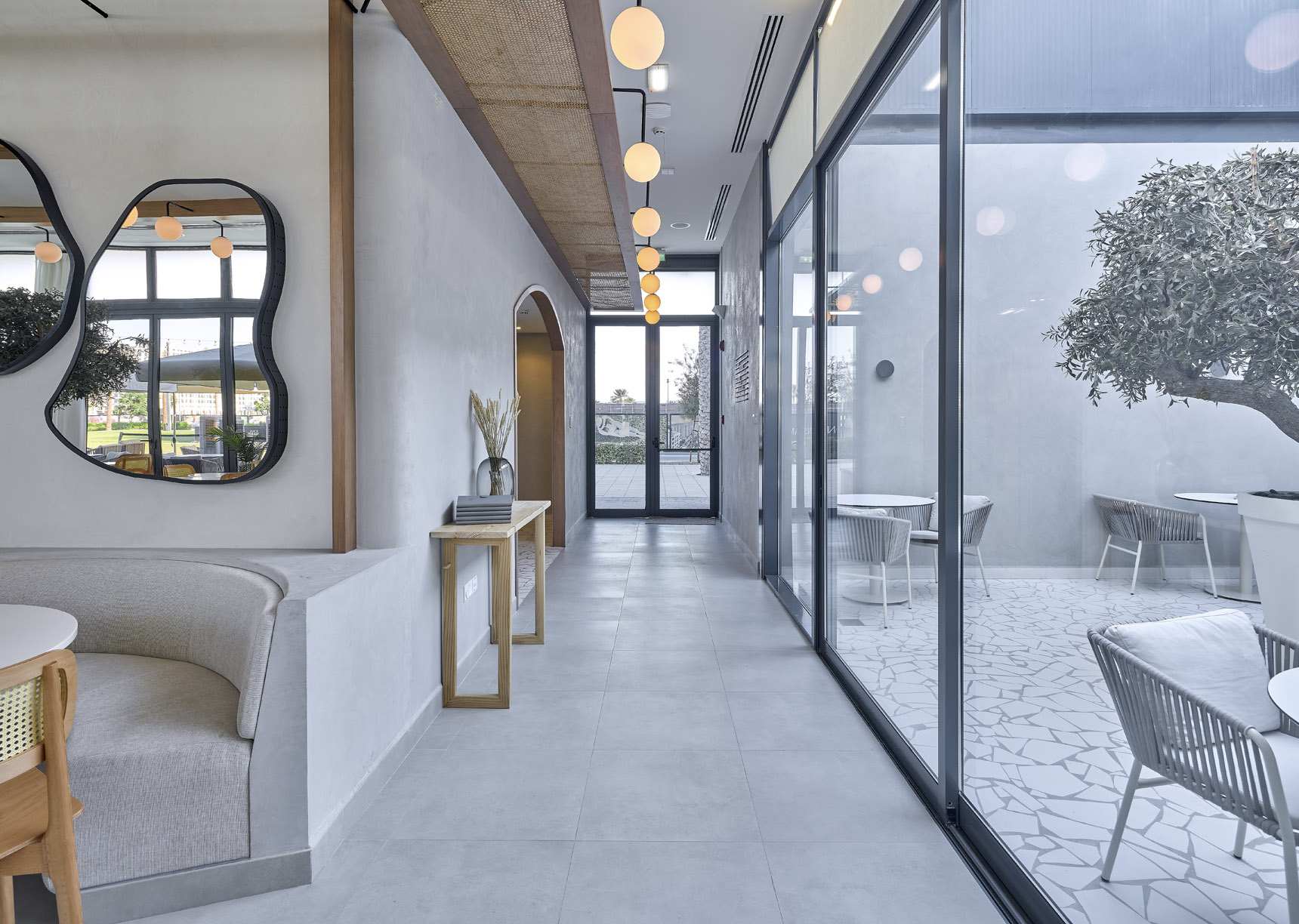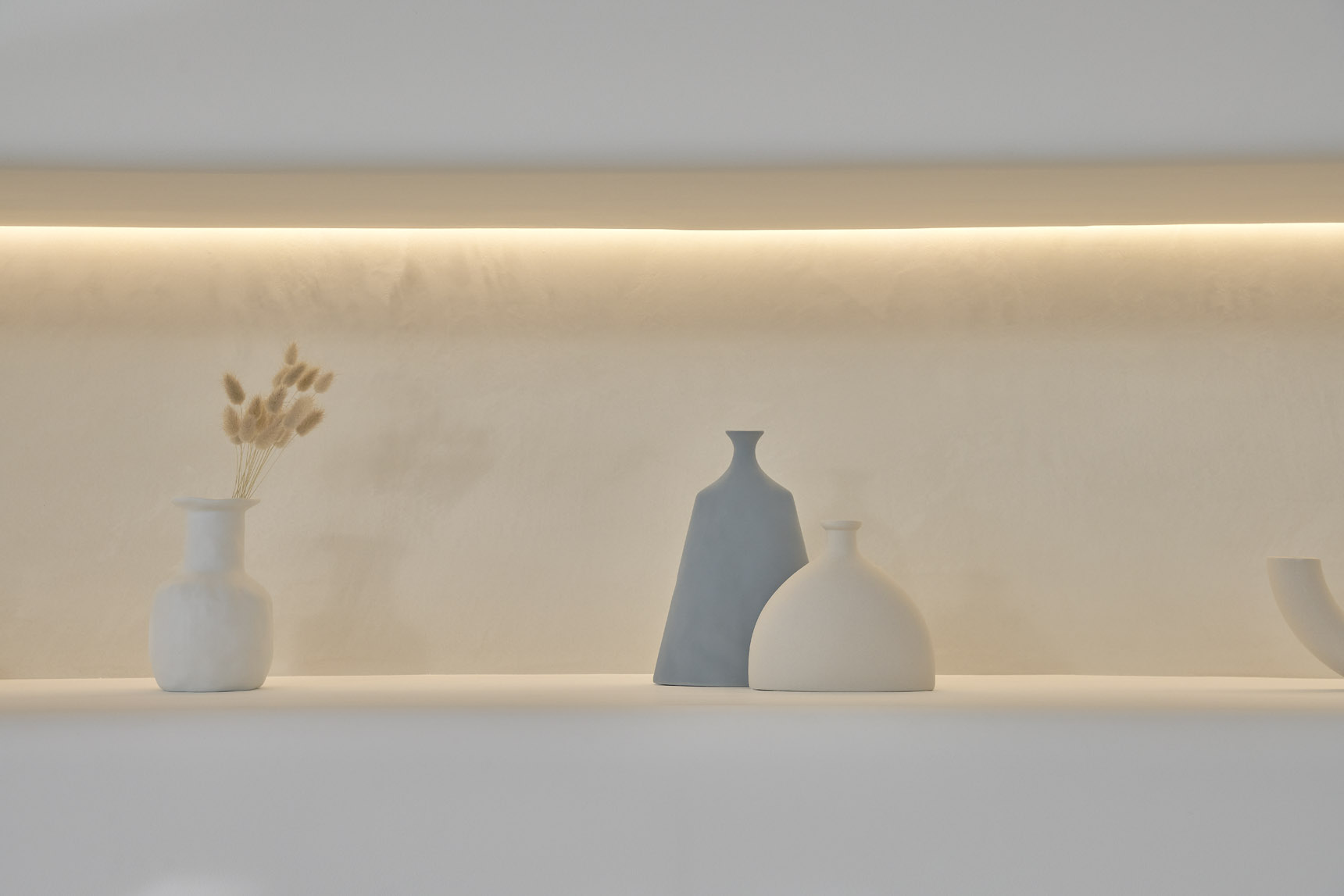 The lighting at Caya is intimate, and natural light floods into the interior spaces through the surrounding windows, overlooking a charming courtyard, which continues the use of neutral tones and the infusion of greenery found inside.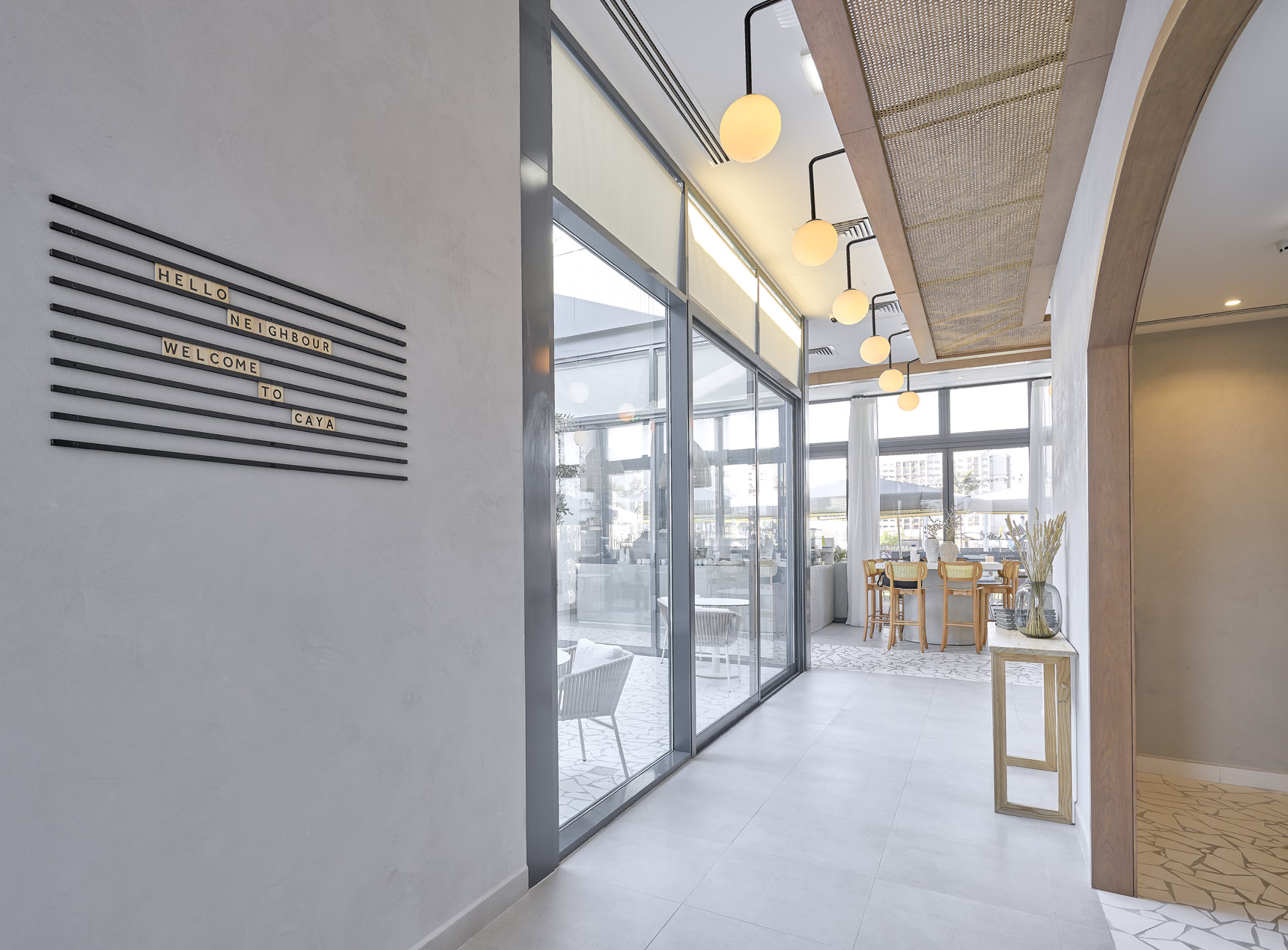 The 270-square-metre space was once a property sales centre. Studio EM's concept focused on creating a multi-purpose space that serves the community.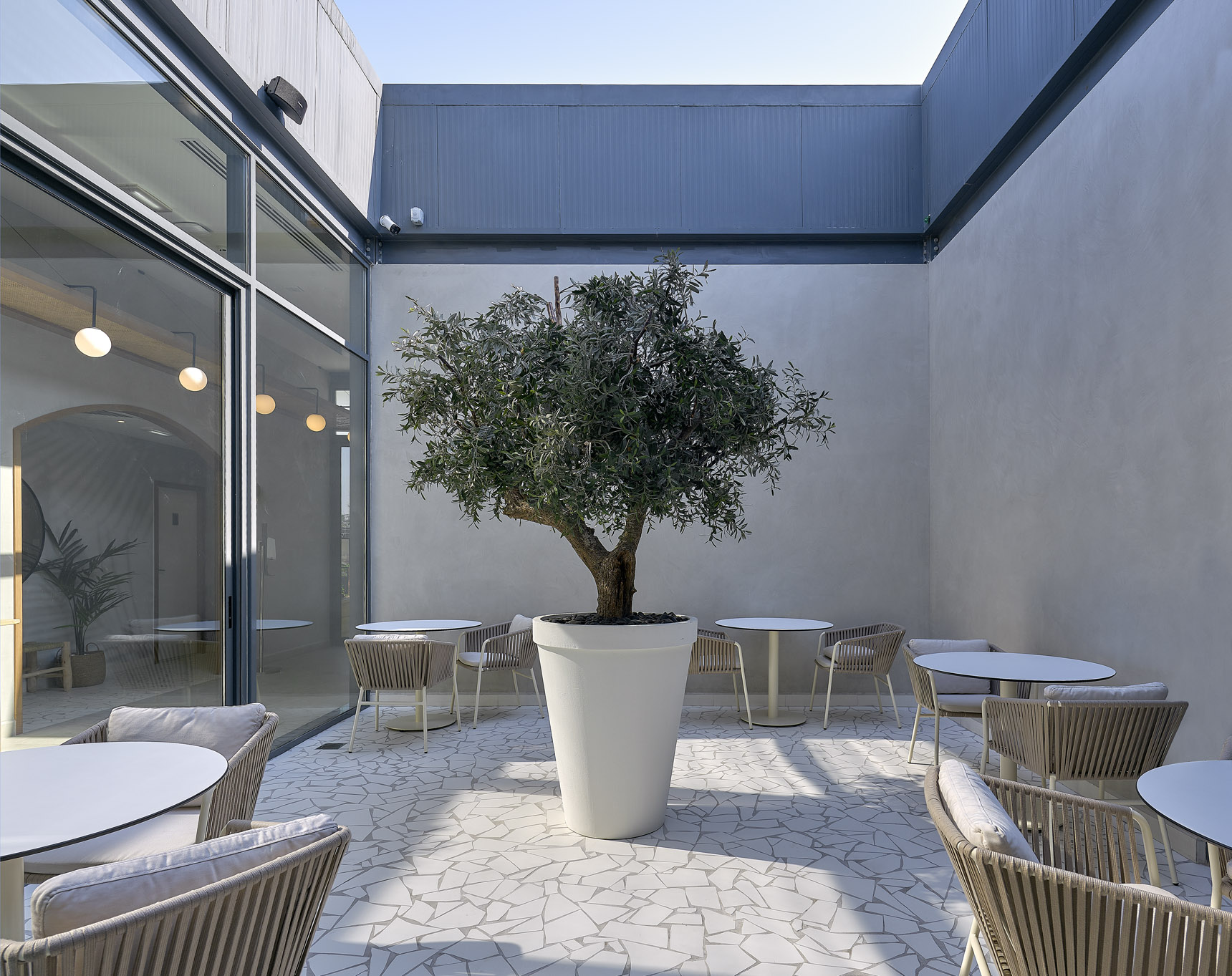 Caya provides a tranquil escape from the bustling city, offering a clean, simple and organic environment.