Sometimes, iconic products move from the designer's imagination to manufacture in a matter of weeks. Others slowly move through several iterations and take years to reach production. The Panton Chair endured such a prolonged gestation.
Verner Panton began his career as an artist in Odense before studying architecture at the Royal Danish Academy of Art in Copenhagen, from where he graduated in 1951.
After two tempestuous years working at the architectural practice of Danish architect and furniture designer Arne Jacobsen, Panton set up his own design and architectural office, where he applied his unconventional approach both to innovative architectural proposals and to the creation of a chair without legs or a discernible back.
The initial sketches and design drawings for what would become the Panton Chair were made by Panton in the mid-1950s, and in 1960 he created his first model, which was formed using a plaster-cast.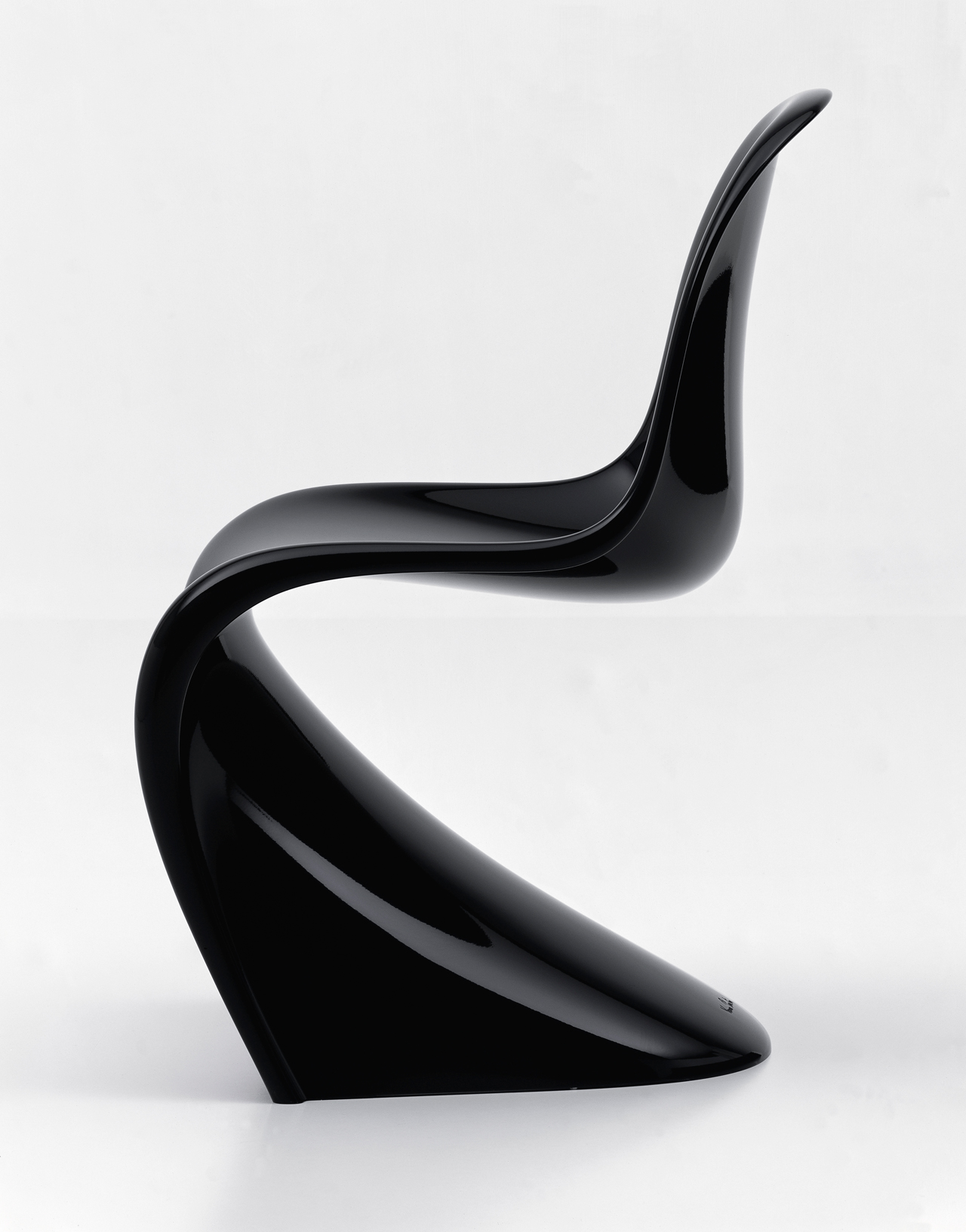 It was not until Panton met Willi Fehlbaum from furniture manufacturer Vitra in the mid-1960s that a production version of the advanced chair became a possibility. The first models were formed from cold-pressed polyester strengthened with fibreglass; they were heavy and required a lot of labour-intensive finishing.
A change of material allowed the cost of the chair to come down, and in 1968 Vitra began serial production of the final version, which was available in seven different colours and sold by Herman Miller.
The production model, defined by its organic shapes, was the world's first single-form injection-moulded plastic chair. Alternatively known as the Stacking Chair or S Chair and now officially known as the Panton Chair Classic, it became Panton's most famous design.
In 1999 Vitra introduced a lower-cost version made of polypropylene, the Panton Chair, which is also suitable for outdoor use.
The Panton Chair has been widely exhibited around the world and currently forms part of the permanent collections of some of the world's most famous design museums, including the Museum of Modern Art in New York, the Design Museum in London, the German Historical Museum in Berlin and the Danish Museum of Art & Design in Copenhagen.