From Marconato and Zappa's inspired Torii to Giuseppe Viganò's modern masterpiece – Blend, each piece exudes exceptional craftsmanship and elegant aesthetics.
Marconato and Zappa
Torii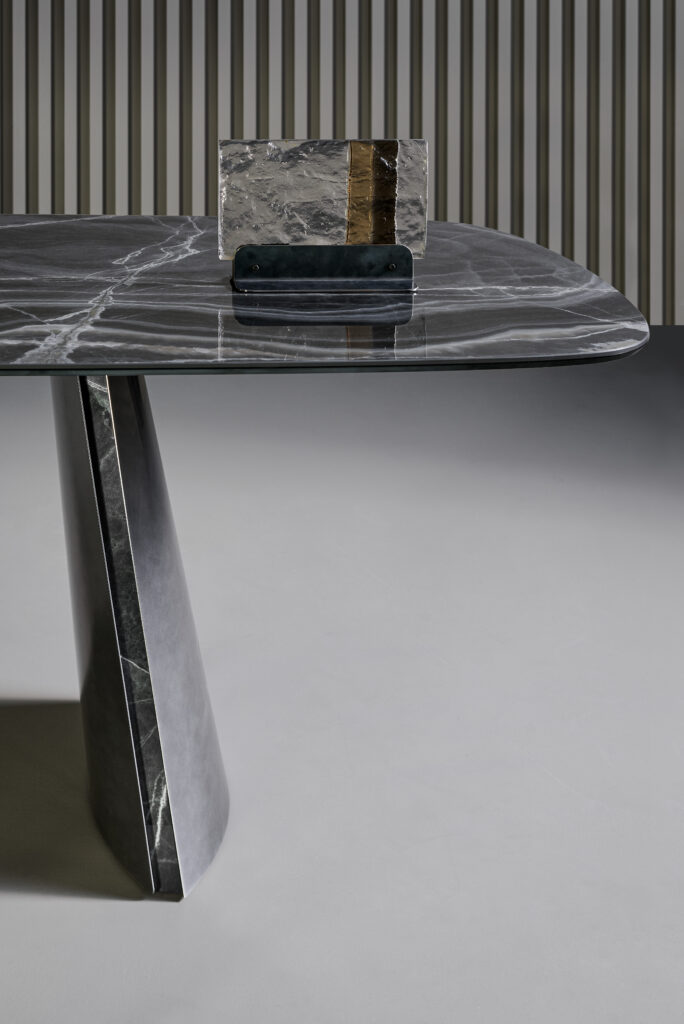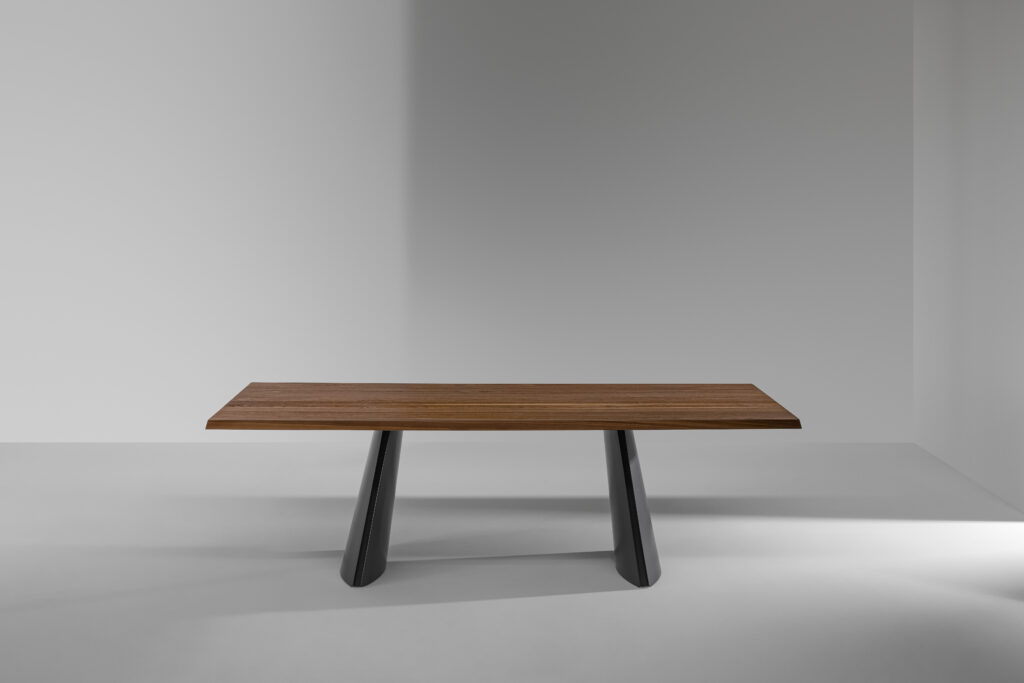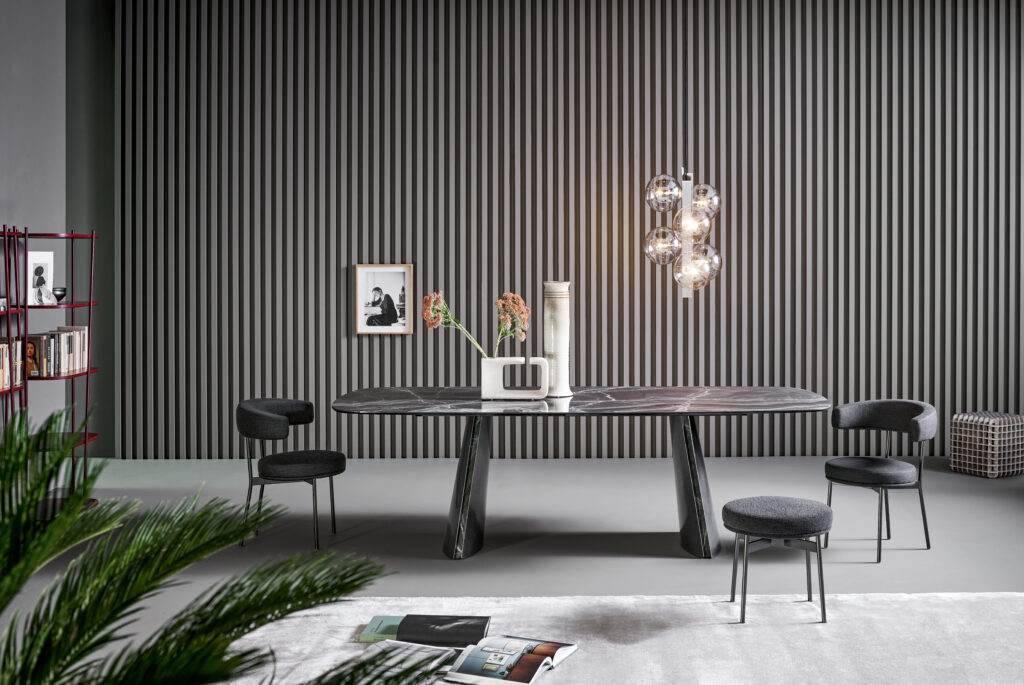 Taking inspiration from the traditional Japanese Shinto temples, Torii emerges as a striking testament to the artistry of Marconato and Zappa. Its base, a harmonious fusion of two gently inclined metal elements, exudes a tectonic grace. The table's exquisite design is further elevated by a top available in wood, ceramic, or marble. The single-material finish option for both the top and decorative leg inserts showcases the formal finesse of this elegant dining table.
Giuseppe Viganò
Blend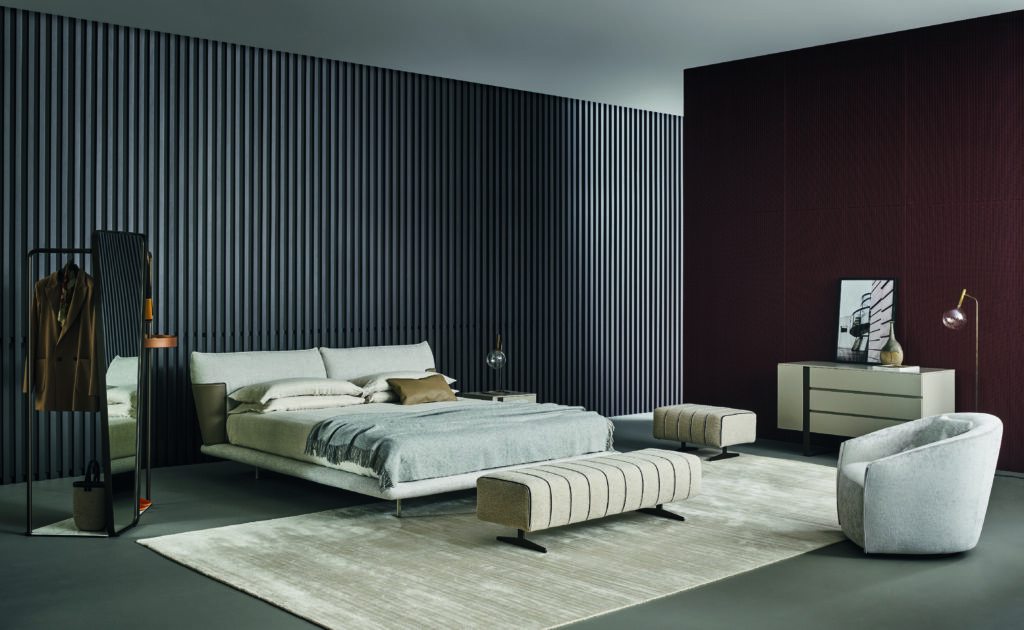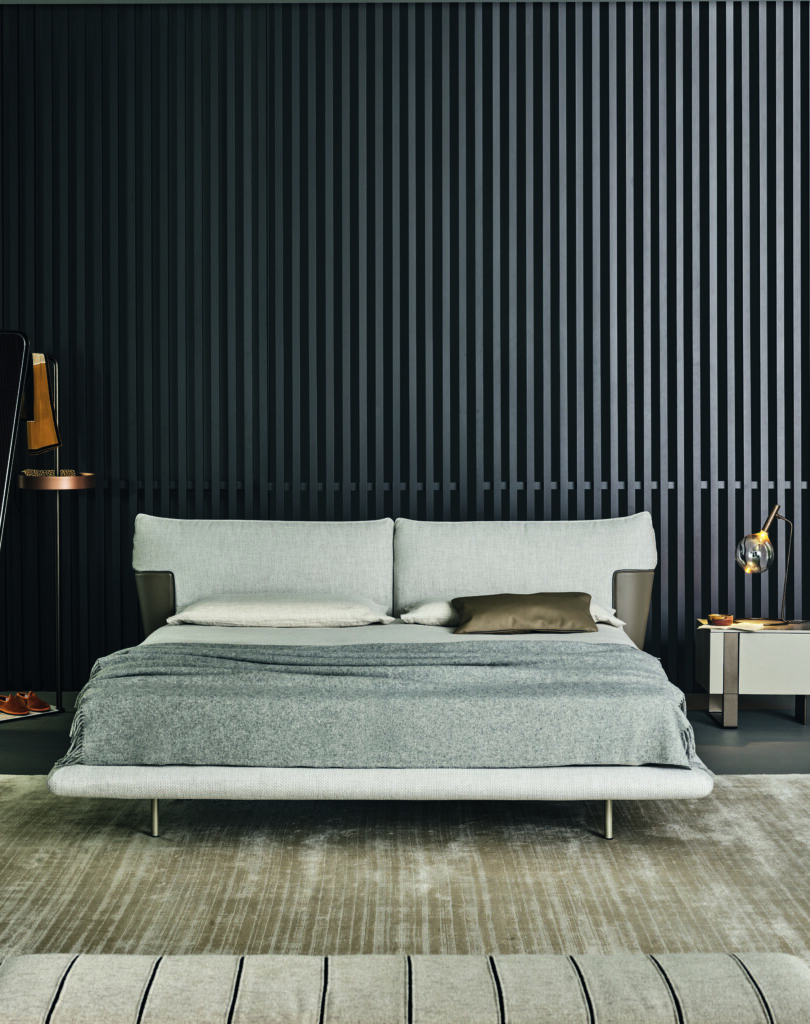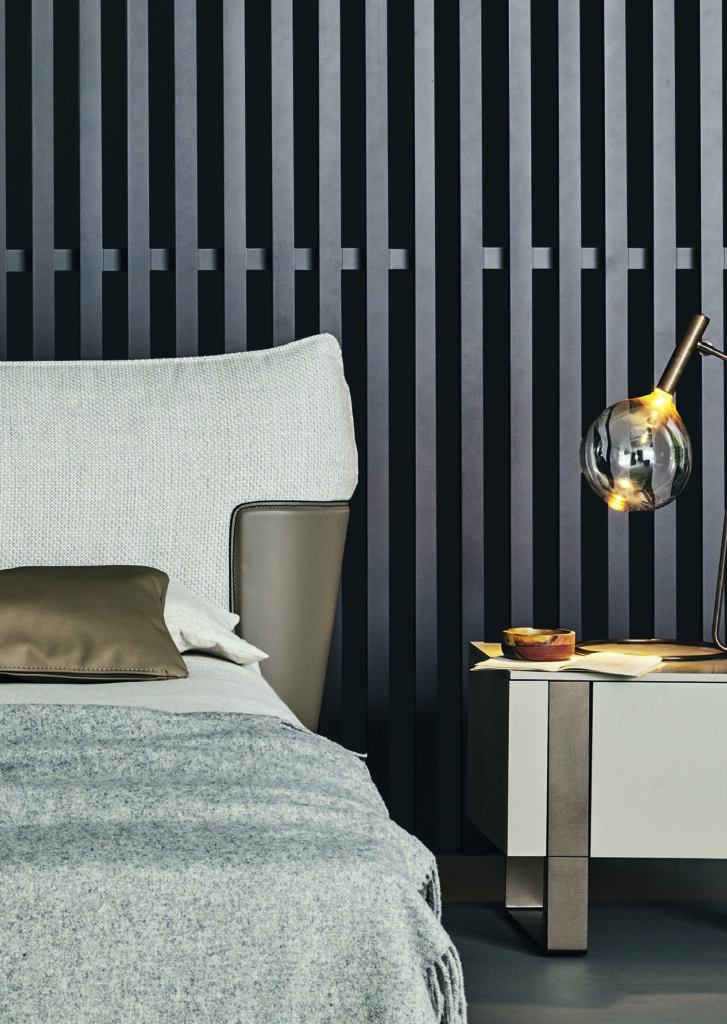 Viganò's Blend bed is a fusion of strength and distinctiveness. A headboard cleverly combines emery leather with plush cushioning, creating a juxtaposition of textures. The bed's structure enhances the upholstered section, forming a refined line that ascends gracefully. Two generous cushions form the welcoming padded headrest. This composition culminates in an image of refined elegance and gentle sophistication. The emery leather section, akin to a frame, brings a contemporary, dynamic, and inviting character to the piece.
Madame C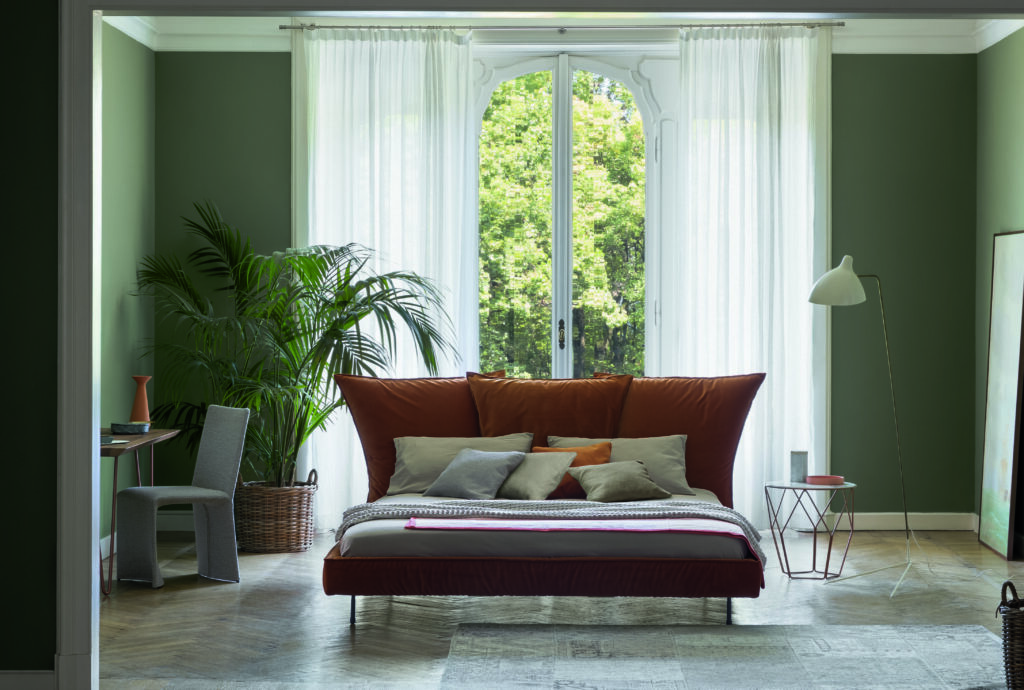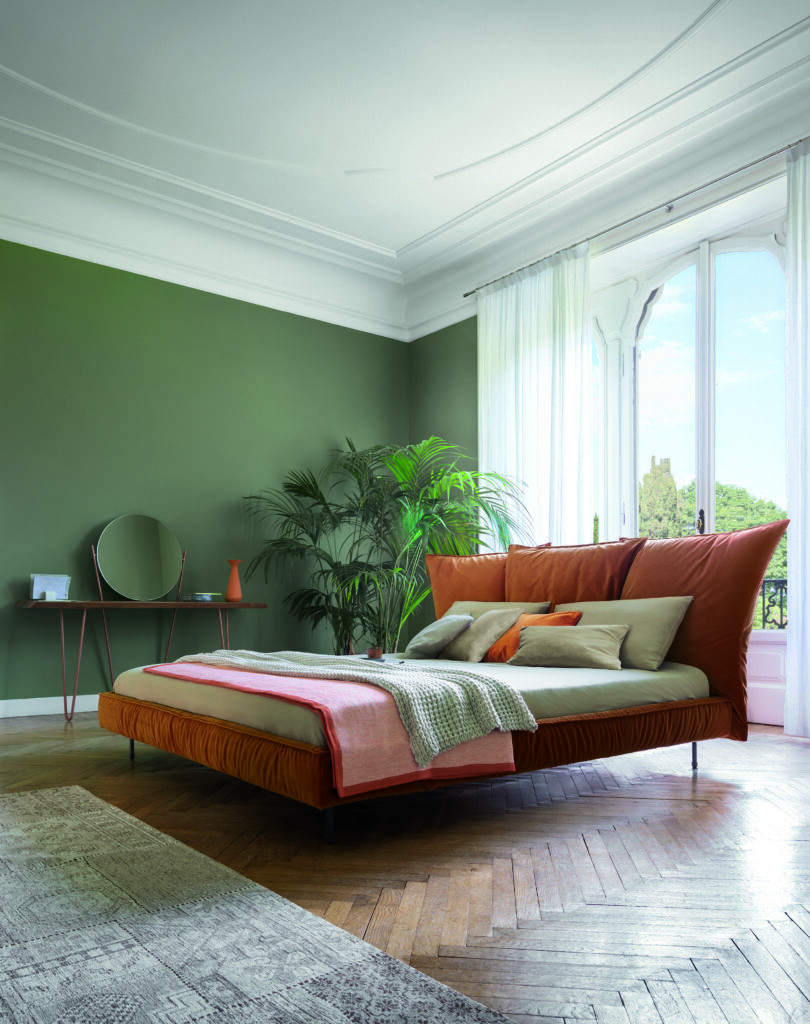 Madame C is a modern sofa paying homage to Coco Chanel, embodies youthfulness and unconventionality. A distinctive feature lies in the armrest, ingeniously crafted into a special L shape. The slightly tilted backrests ensure maximum comfort. The upholstery, available in fabric or leather, is fully removable, allowing for customization. The base, available in two distinct shapes, imparts a contemporary flair to the sofa. Offering maximum modularity, "Madame C" provides a range of elements for creating diverse seating configurations.
Spazioameno
Dorian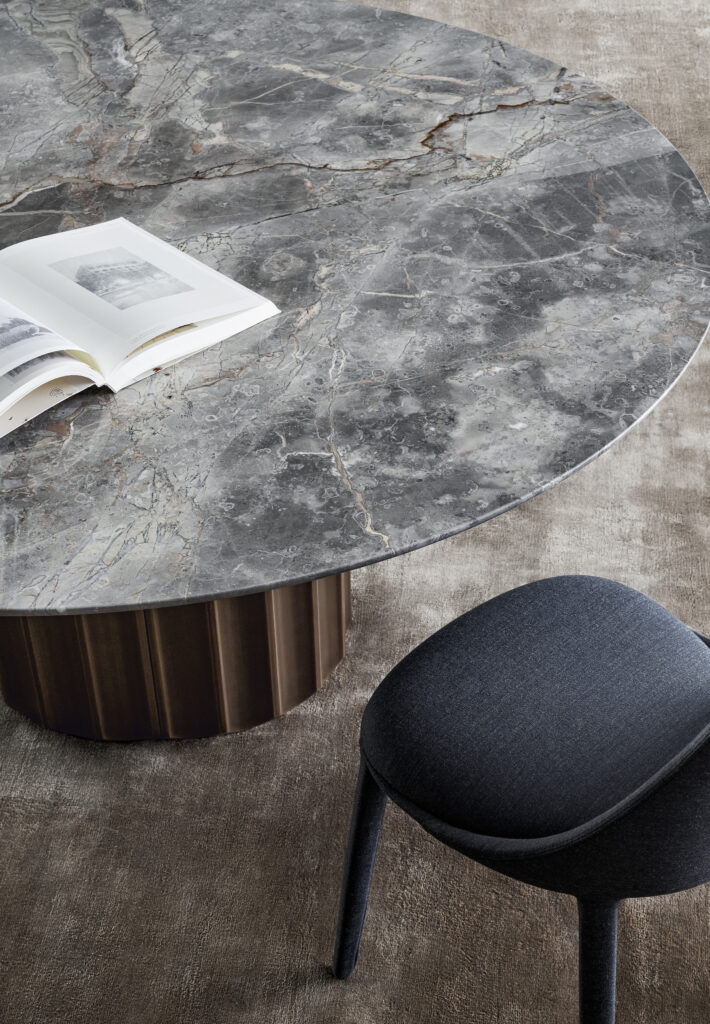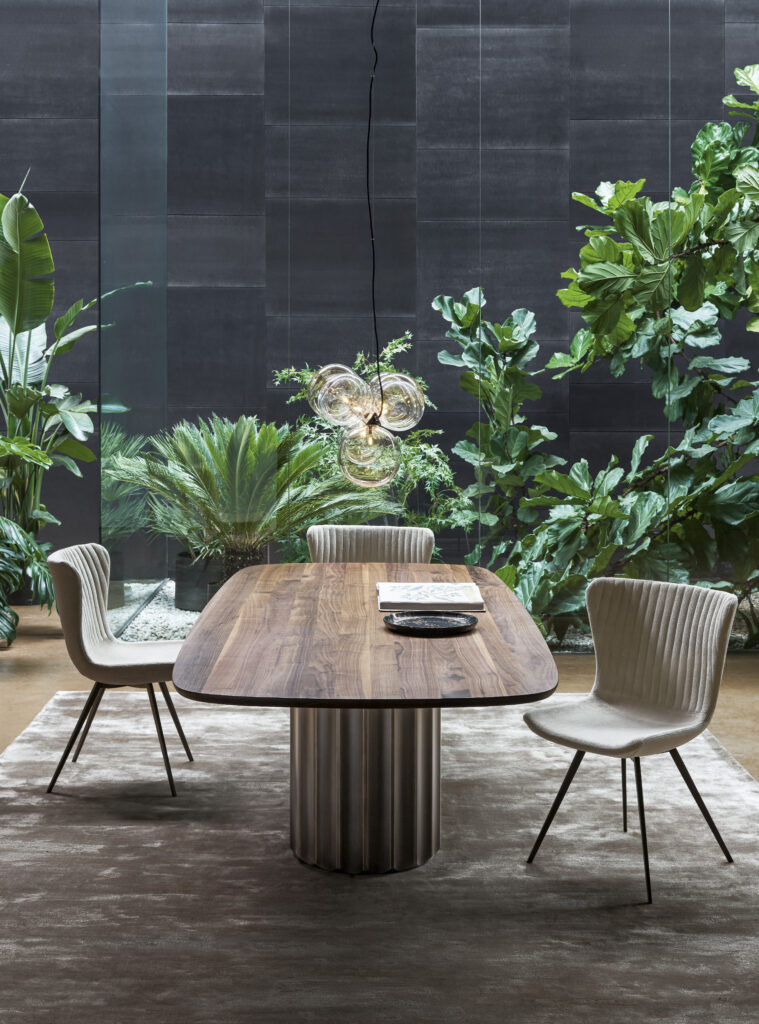 In the Dorian modern oval dining table, Spazioameno seamlessly marries flexibility with geometric simplicity. The expansive top, available in ceramic, marble, or wood, rests upon a base reminiscent of a Greek column, evoking ancient architectural motifs. The sculptural character of the elongated cylinder base imparts a surprising yet elegant dimension to the design.
Fabrice Berrux
Circus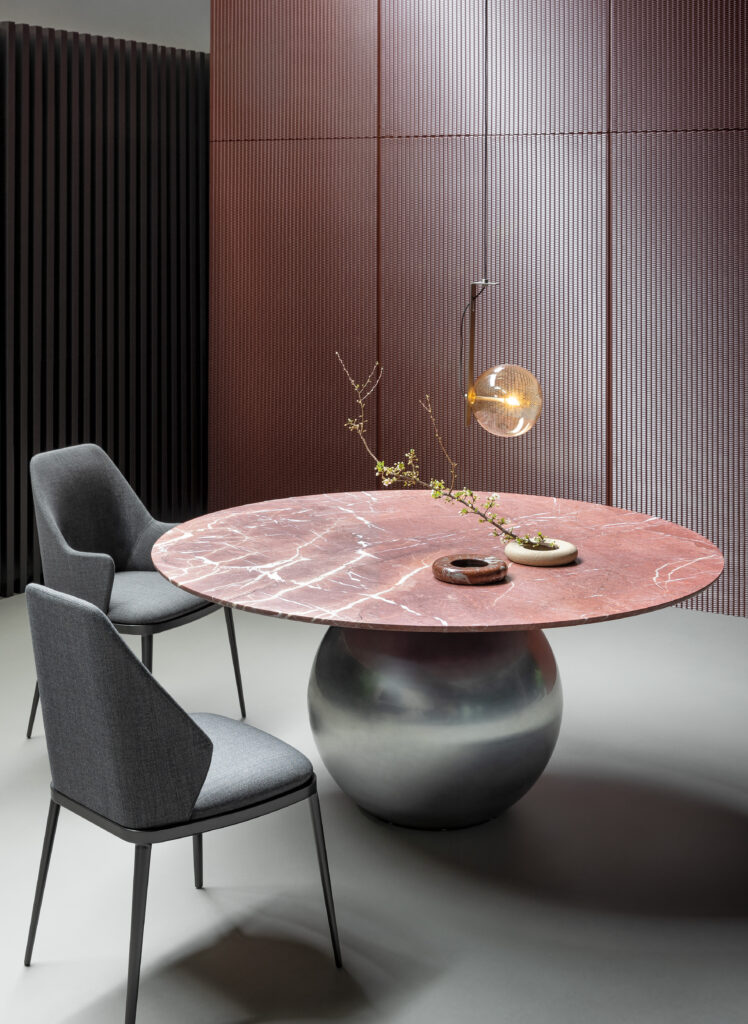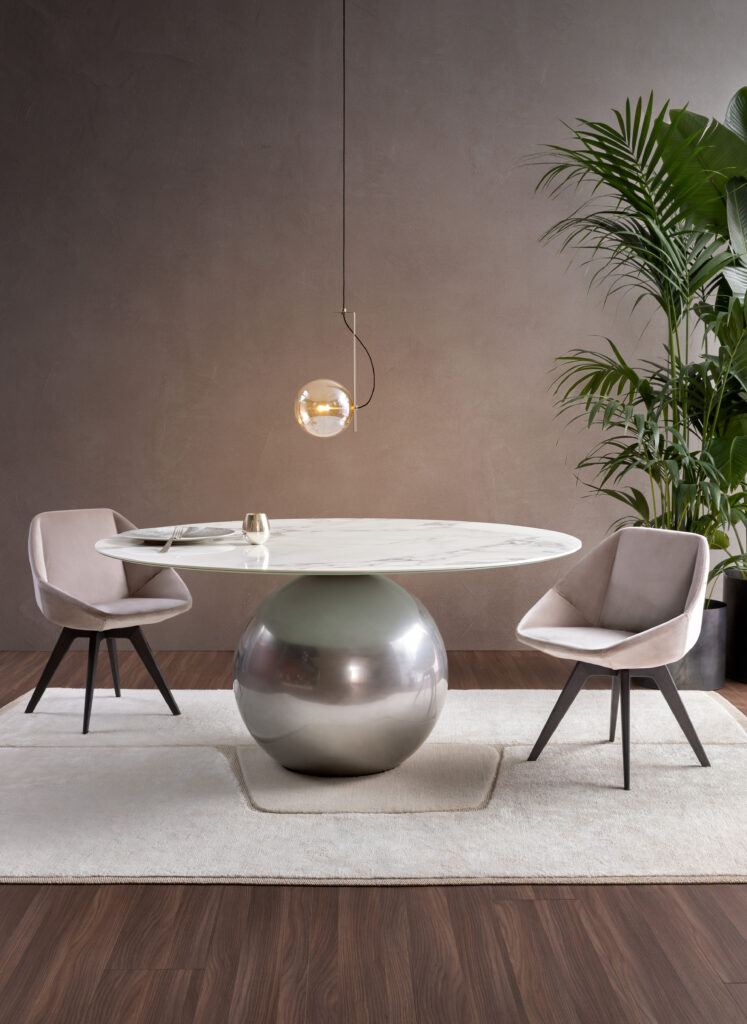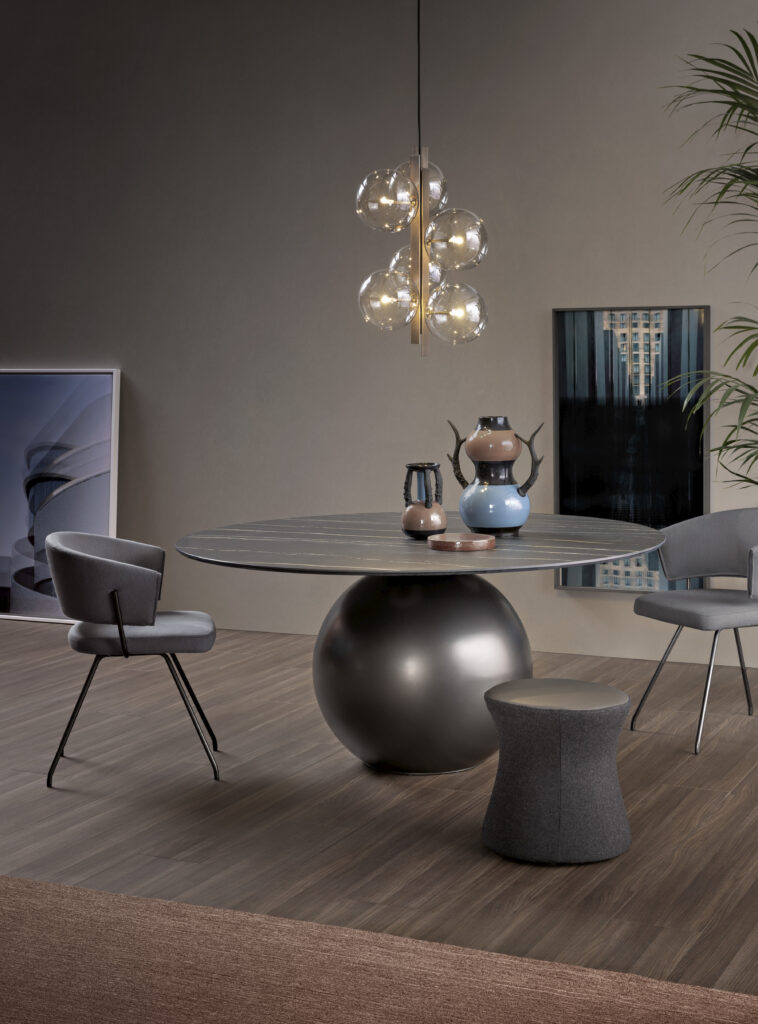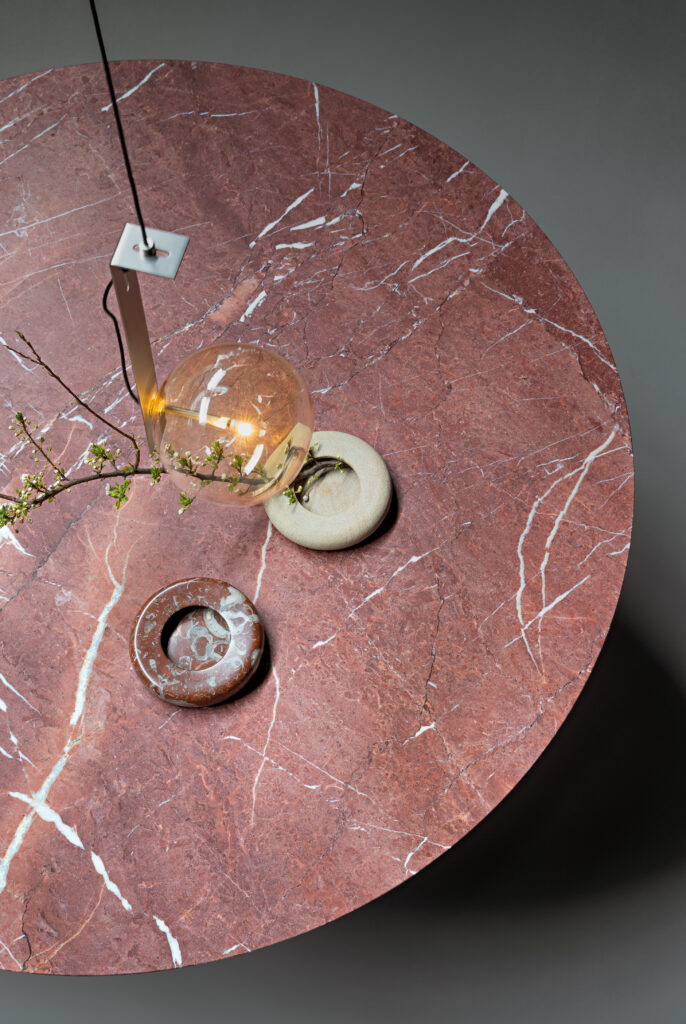 Circus by Fabrice Berrux defies conventional design with its juxtaposition of geometric forms. The central base, a captivating focal point, supports a large disc-shaped top, creating a sense of dynamic movement. This table's strength and elegance lie in its remarkable balancing act, making it the centerpiece of any living area. The top, available in solid wood, ceramic, or marble, seamlessly integrates with the home's style while retaining its distinctiveness. The metal base, offered in various finishes, including bronze, lead, pearl gold, and burnished, adds an extra layer of refinement