Dubai-based architecture studio REFORM has unveiled the design for a private villa set in the desert of Saih Al Salam in Dubai.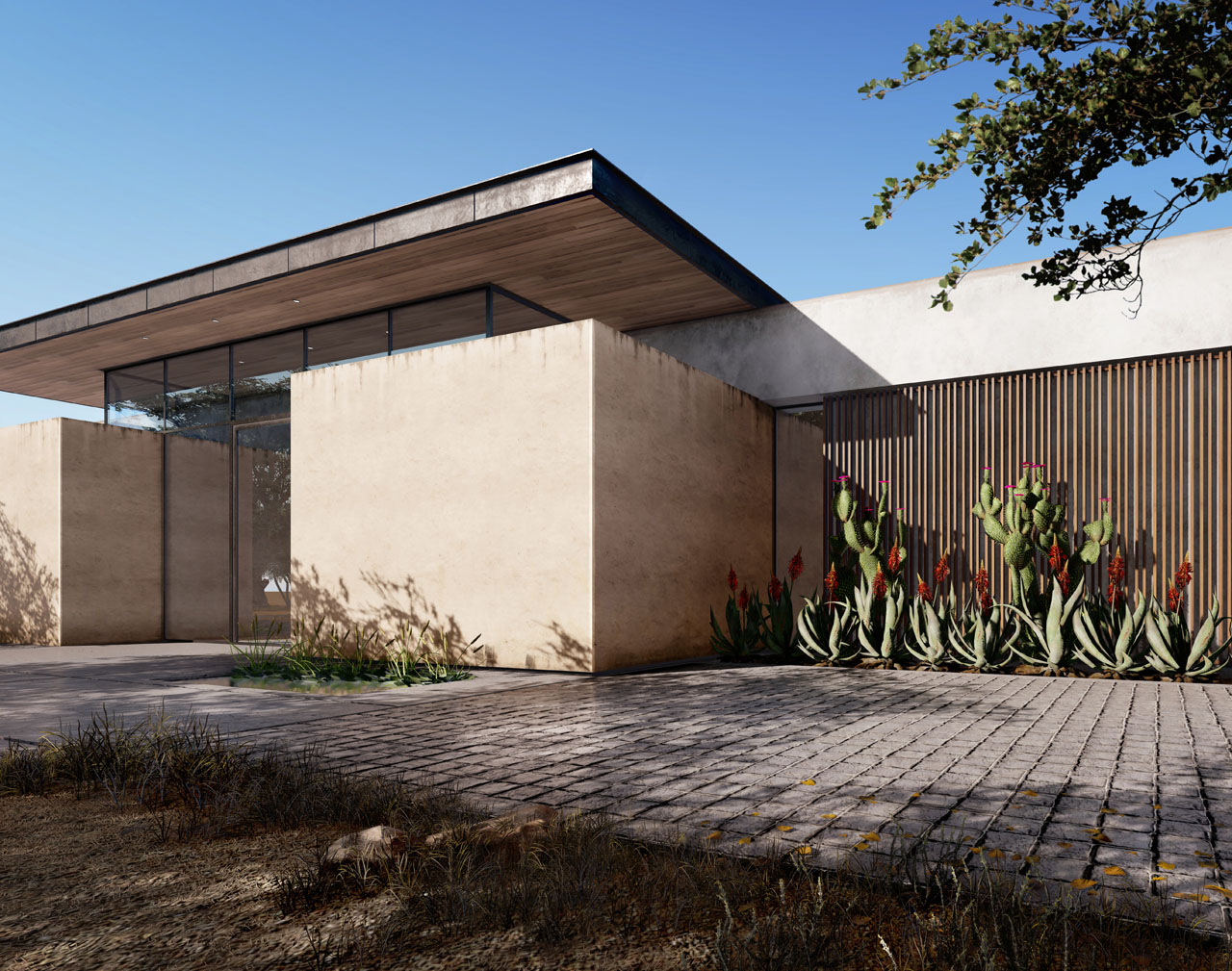 The modern retreat has an earthy facade, referencing the surrounding landscape. The client brief dictated a space for retreat and relaxation, and one that allows for a connection with their desert heritage.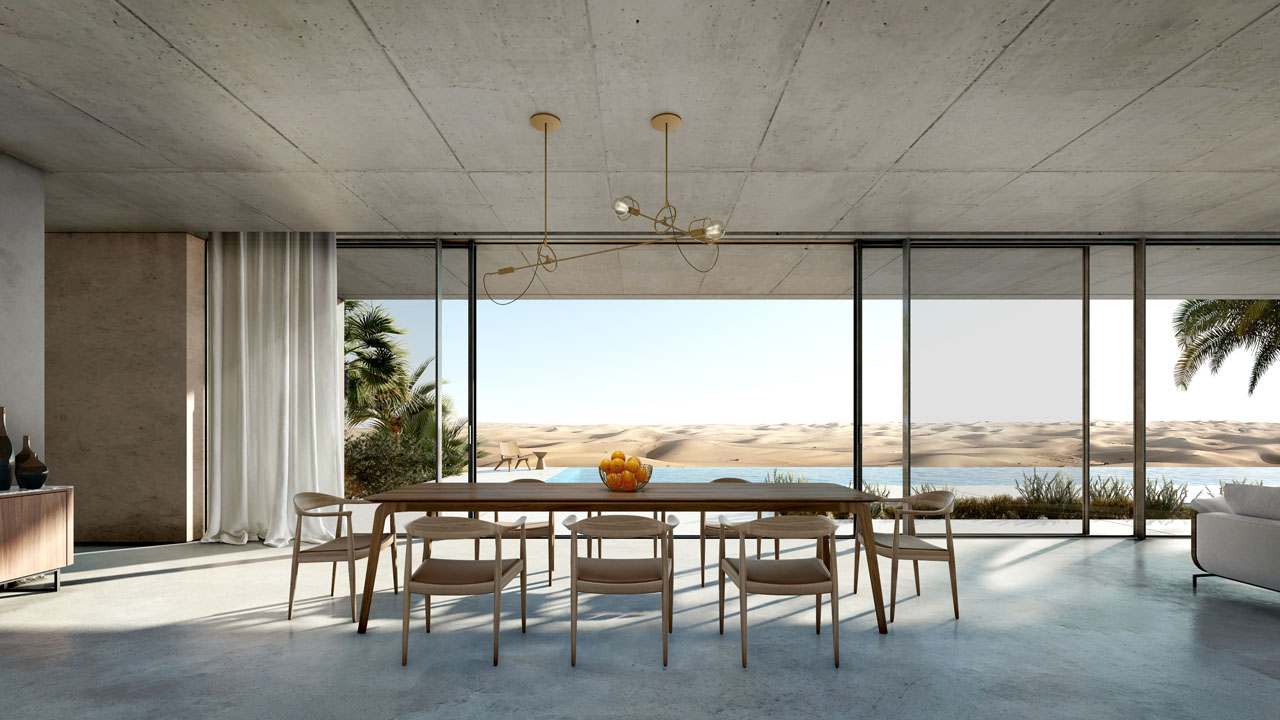 Designed primarily as a weekend home, the villa features four bedrooms together with an informal space for intimate family gatherings.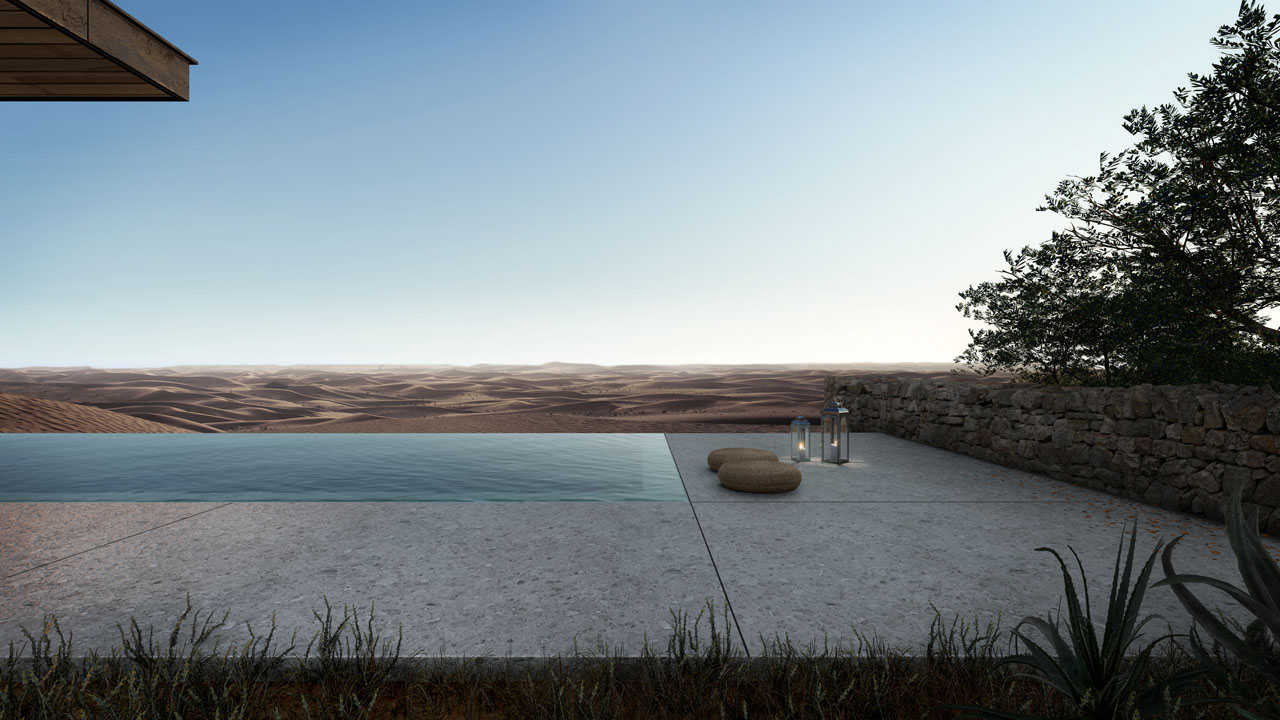 The brief also called for a larger space to entertain friends and family, which the architects responded to by creating large indoor and outdoor communal spaces featuring a living room, dining room and an open kitchen with floor-to-ceiling windows that frame the views over the desert landscape. Outside sits a large pool with a decking area that protrudes over the dunes.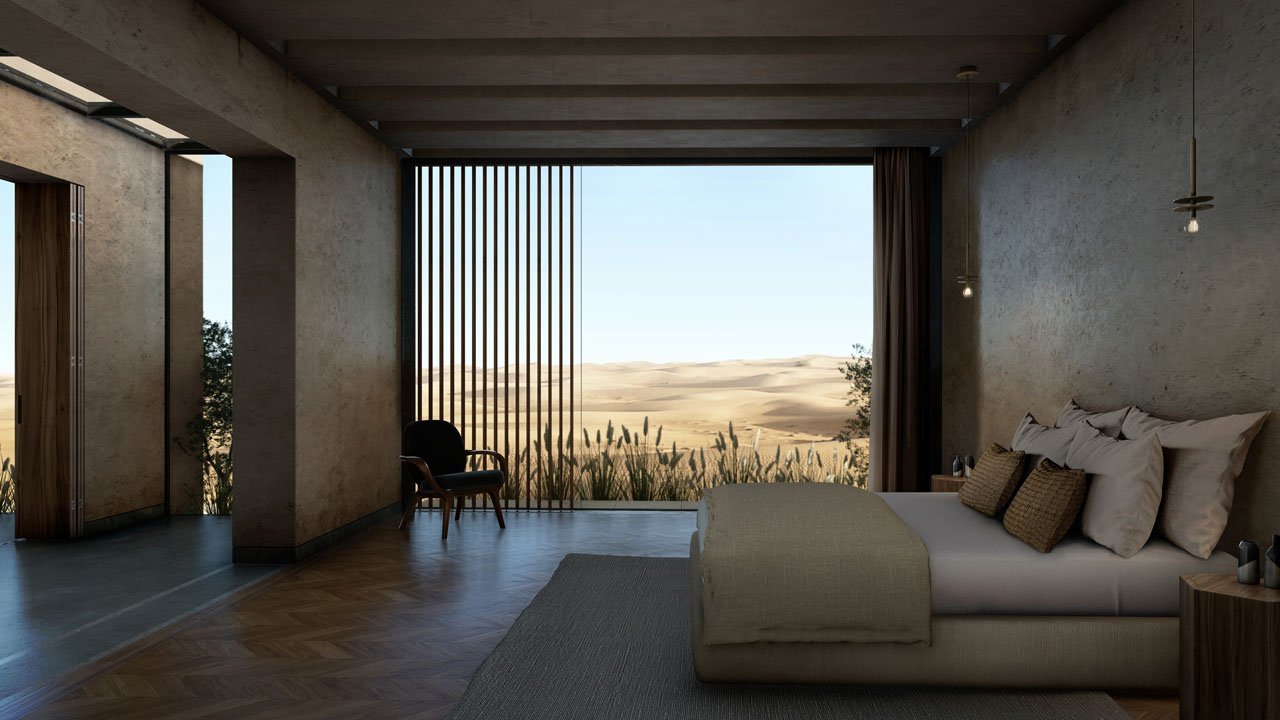 The architects describe the villa as a "house of vignettes" that allows the owners to observe the natural landscape through a series of openings. This is completed by a palette of materials and textures that draws visual and tactile parallels between the architecture and the surrounding landscape.