While we launched our first 'Craftsmanship Issue' in October last year, highlighting the work of regional and international designers who are working to preserve heritage and traditional techniques, it is an area that is always worthy of exploration. This may be because artisanal traditions and the act of craft-making go beyond the act of design itself and, in addition to revealing ancestral knowledge and ways of life – wisdom that can still be applied today –  it represents a strong ethos in the way designers create today. This is why we felt that an annual issue focusing on artisanal practices and the designers who champion them is vital.
This month's cover was conceptualised, directed and shot by Azel Ait-Mokhtar and Youri Asantcheeff and their team from 'nomadic' design studio Ibkki, who are focused on carrying forward the craft traditions of the Berber people of Algeria's Kabylia region – where Ait-Mokhtar's family are from. The designers now work with an expert craftsman in Kabylia called Nabil who specialises in ceramics, and with whom the designers have established a close personal connection. While seeking influences from the traditional pottery techniques of the Imazighen people and their use of geometric symbols, the duo has reinterpreted these symbols (which they heavily researched) to create their own 'alphabet'. It is this alphabet that decorates the duo's first rug, designed for Parisian gallery Chevalier & Parsua, and is made using traditional techniques by Iranian carpet weavers. The rug is being exclusively revealed through identity and will be officially launched later next year.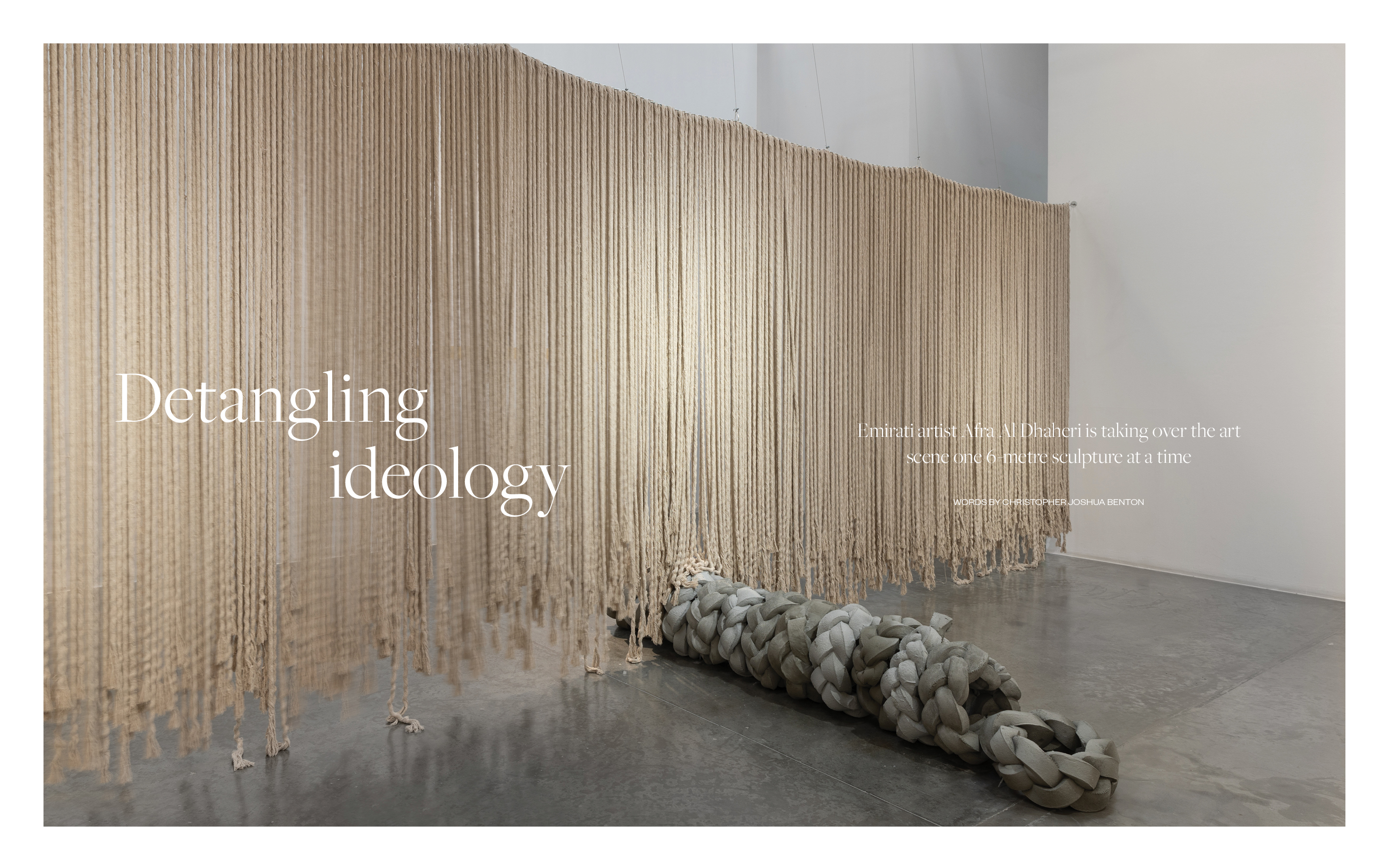 As we spoke to the two designers over Zoom, they explained that they treat their time working with the craftsmen as a time to learn, much like one would in an artist's residency, while also sharing their own experience and solutions with the artisans to help them sell their own pieces. "We do not do this for money, but because we want to help them, and it is a small part of the exchange and the dialogue between us, because we now feel part of the family," Asantcheeff said.
Similarly, during my conversation with Botswana-based furniture designer Peter Mabeo, we discussed the romanticism and glorification associated with working with artisans and how, often, the narrative is misplaced. "Who is actually benefitting from my relationship with the craftspeople?" he questioned. "They are the custodians of something that I probably have lost, so what I get from them is immeasurable."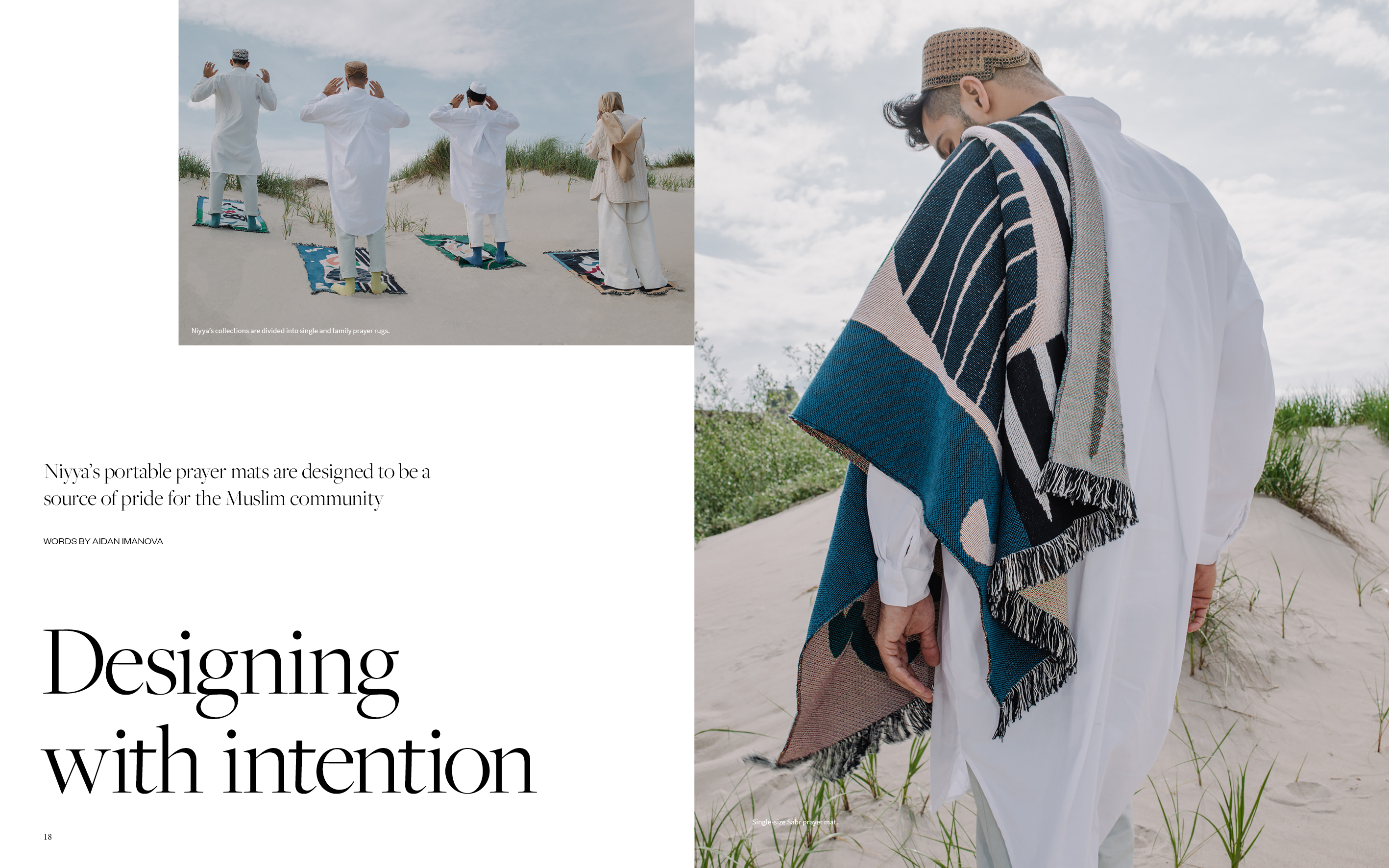 We also discussed the important values to be gained from working with artisans and crafts that, in the age of industrialisation and technology, we are beginning to lose sight of. One of these values is the idea of 'slow design', one that is considerate of its making process, its materials and the people who make it, as well as their environment. With the ongoing pandemic shaking up many people's ideas of how we exist, this way of thinking is beginning to gain traction, and for Mabeo it is the only way of working that feels natural.
"Why don't we take our time a little bit more?" he said. "Why don't we consider not rushing into making a name or making an impact to get the next sale? Why don't we think about doing things in a way that will have deep, slow and long-term [effects]: [ones that are] relationship-based versus outcome-based? People are more receptive now to these ideas."
I hope our readers find much to discover in this issue as we reveal interesting narratives and approaches to designing that can be of benefit to society while also creating a sense of beauty in the world.
Read 'The Craftsmanship Issue' on ISSUU.