Reflecting its Middle Eastern roots, London-based fashion brand Qasimi has drawn inspiration for its Spring/Summer 2022 collection from the Emirati crafts of Safafah and Faroukha – traditional weaving and macramé techniques, hand-crafted by female artisans from the Irthi Contemporary Crafts Council's 'Bidwa Social Development Programme'.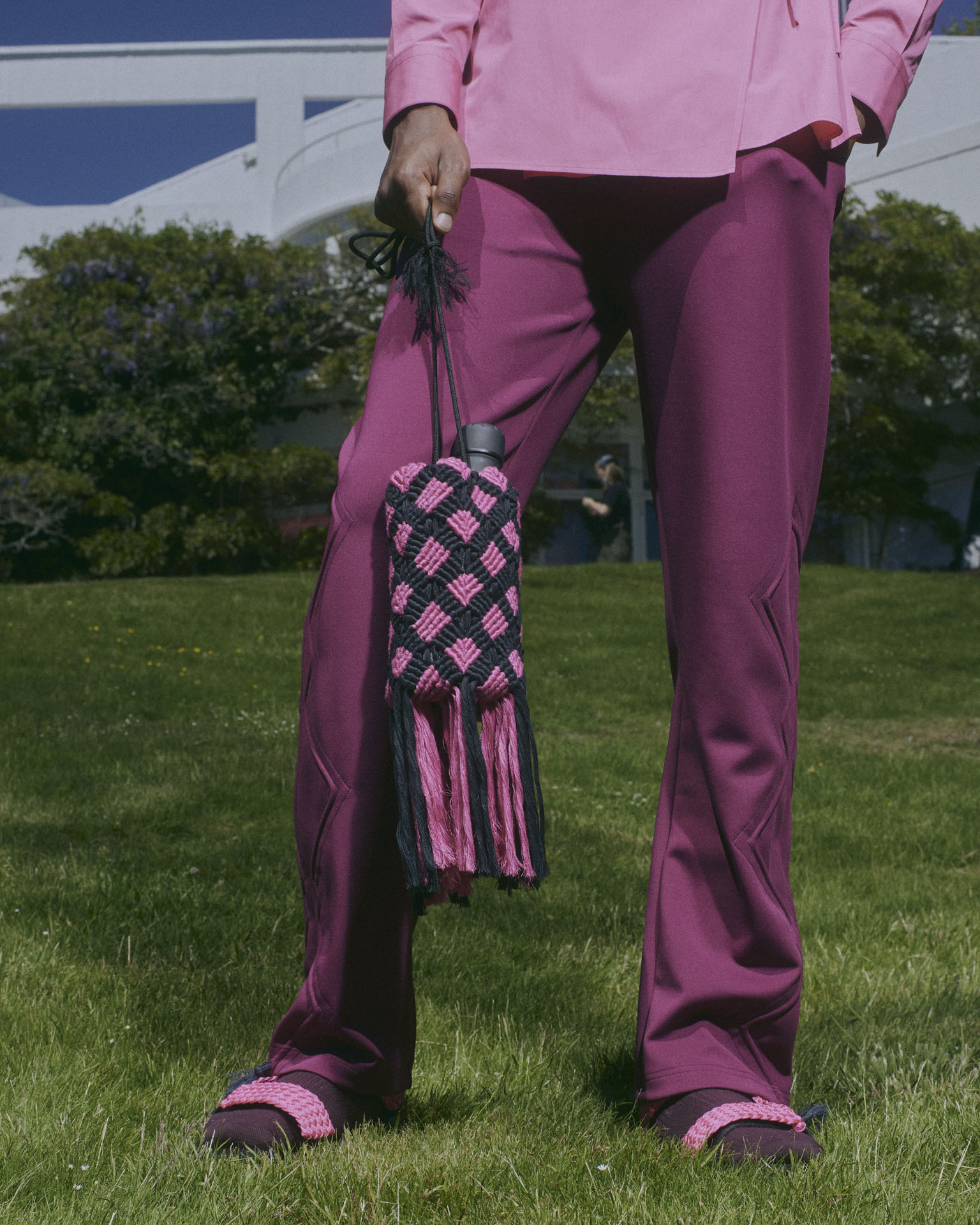 Both Safafah – a traditional craft of weaving strips of dried palm fronds, originally used to create functional household items such as baskets and mats – and Faroukha – the traditional cotton or silk tassel handwoven to decorate the neckline of Emirati men's traditional attire, kandoura – lend themselves as the primary inspirations behind the collection. The woven safeefah pieces are used across the skirts and the female and male jackets, as well as in accentuating details such as pockets and the creation of accessories such as the tote-clutch bags. Faroukha has been used to craft its drawstring pouches, forming a vivid two-tone macramé.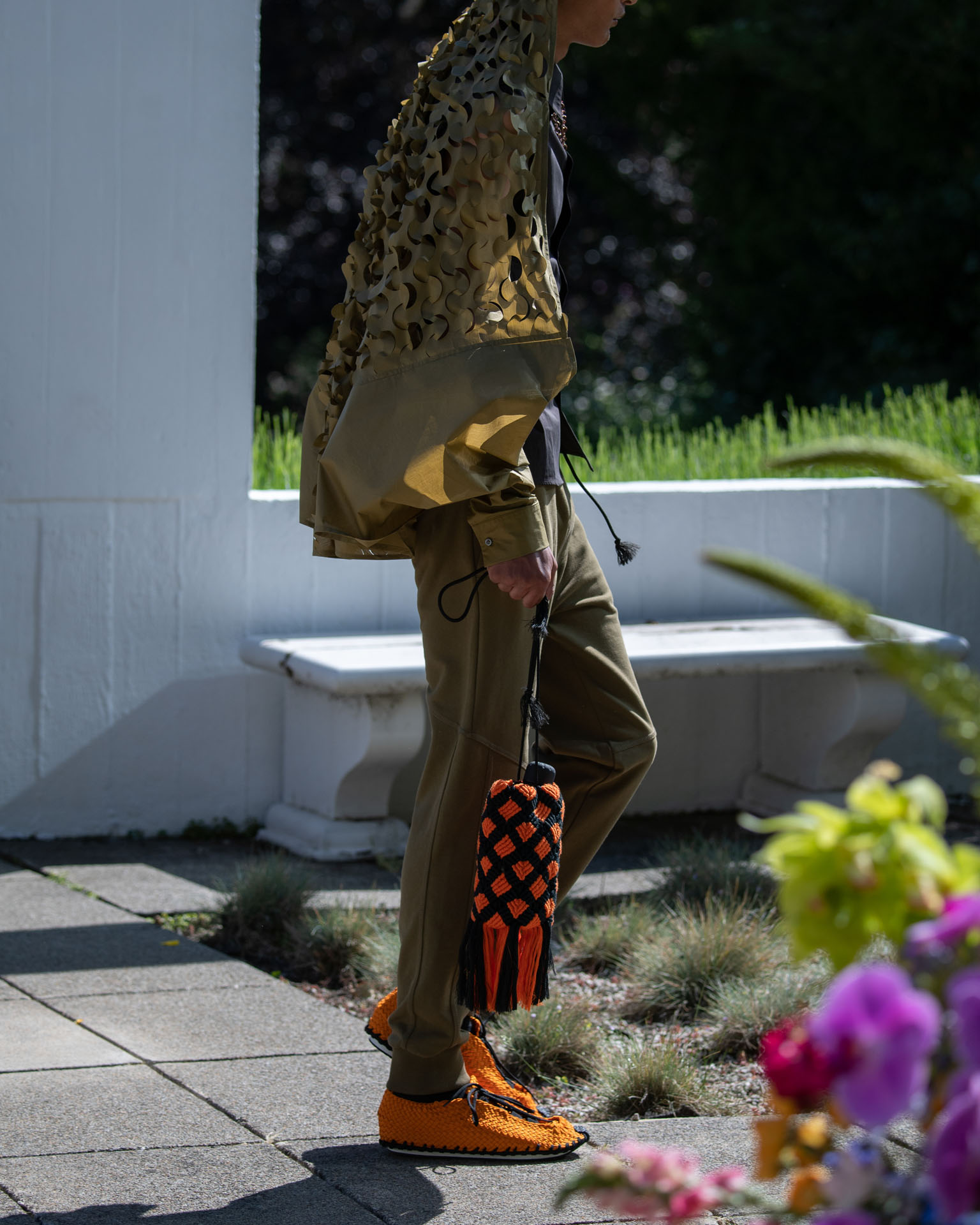 Taking a craft form rooted in local cultural identity and imbuing it with a contemporary design aesthetic furthers Irthi's efforts in preserving Emirati cultural heritage and highlights the work of craftswomen in the UAE within a renewed environment.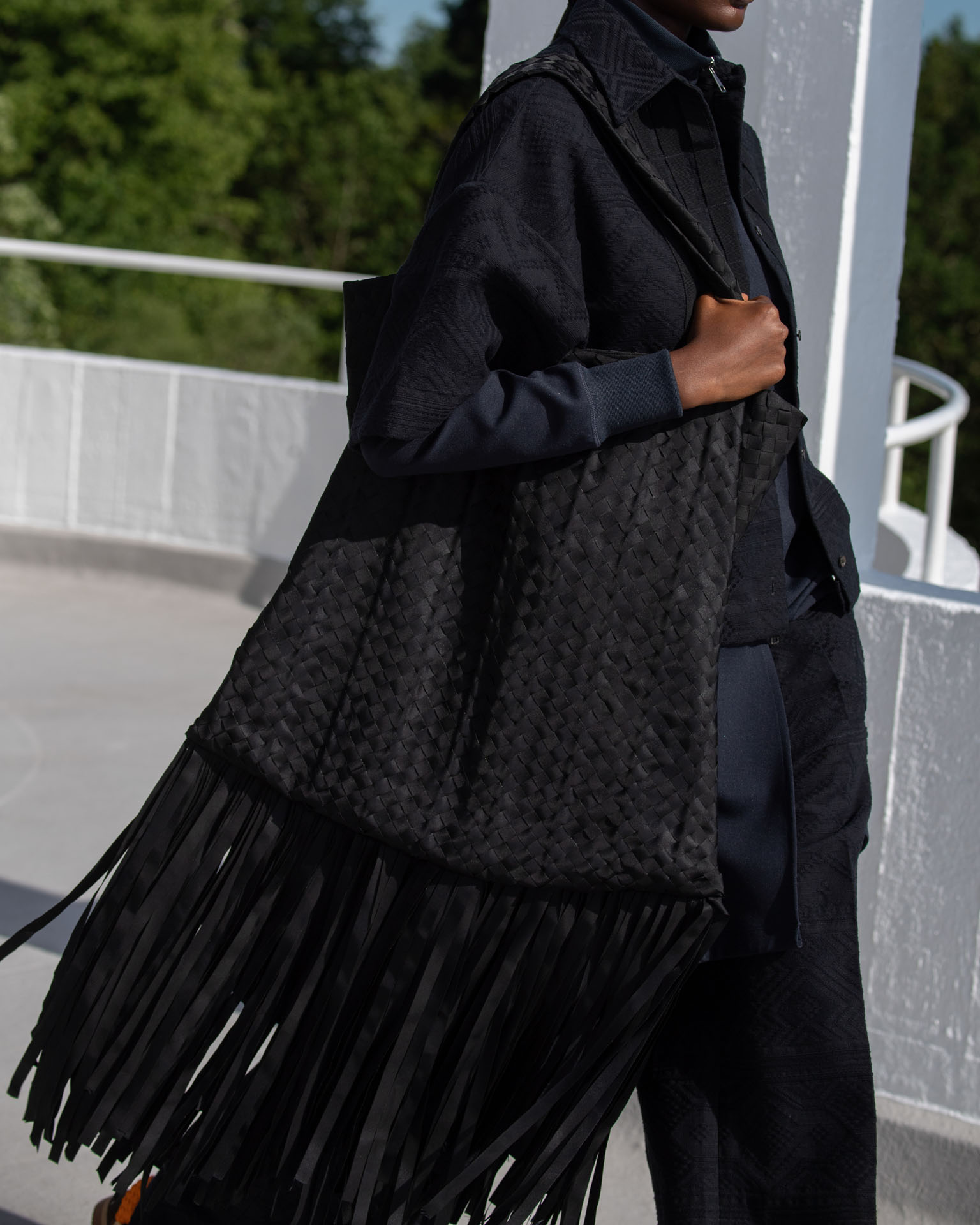 "Our latest collaboration with Qasimi offers a platform for explorative and experimental artisanal intervention that combines traditional craft techniques with new materials and medium to make the handmade traditions of women artisans in the UAE more relevant and desirable in the modern world," says HE Reem BinKaram, director of NAMA Women Advancement Establishment (NAMA). "Empowering our craftswomen with contemporary design training is enabling us to write a fresh, modern narrative for indigenous Emirati crafts while upholding the rich legacy of our cultural and artistic heritage on the international stage."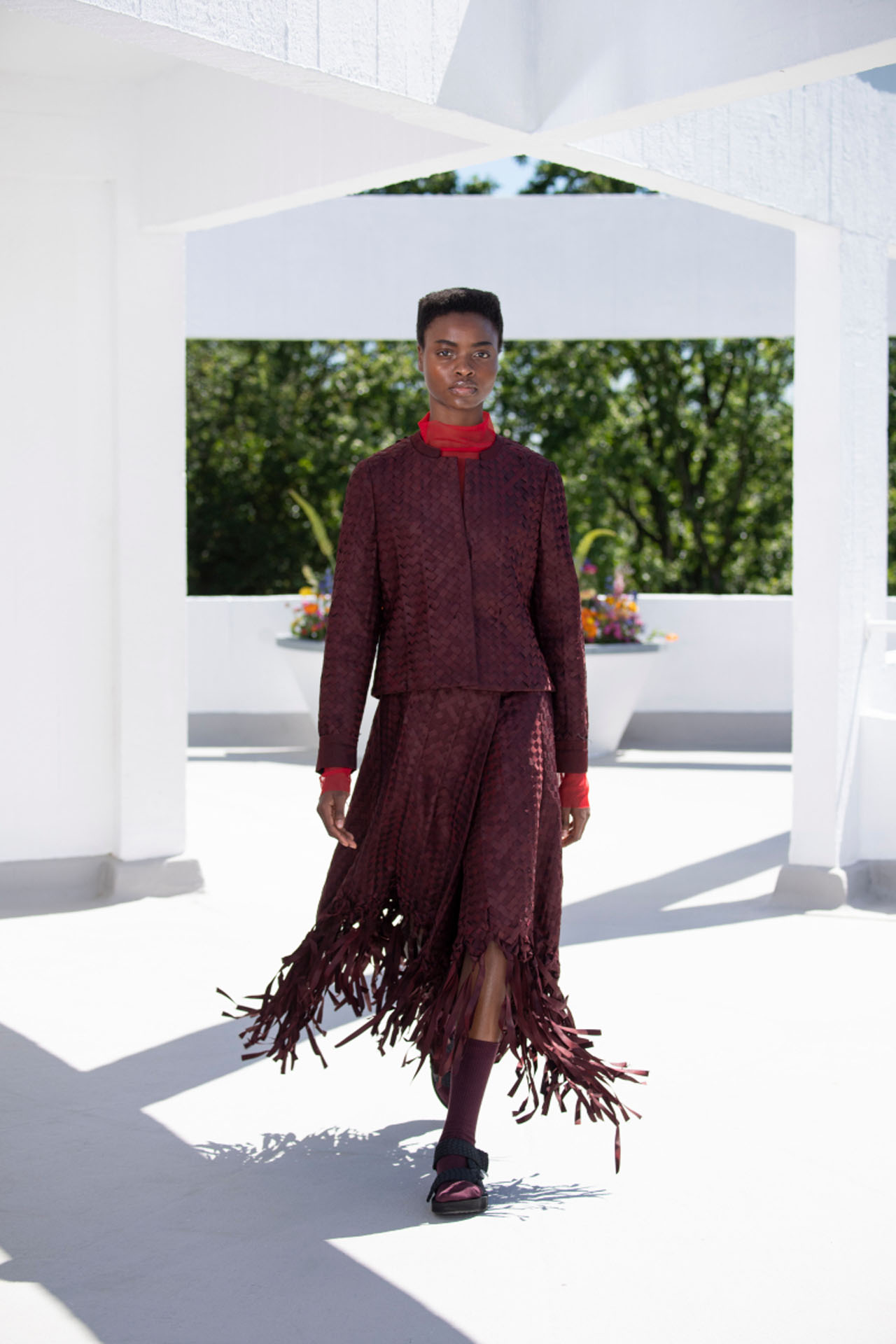 "I think it's important to recognise the work of craftsmen and women who have spent their lives perfecting a specific craft. It's essential to not only support them by collaborating – but also to give credit and not try to emulate or copy their work," adds Hoor Al Qasimi, creative director at Qasimi, who manages the brand that was founded in 2015 by the late Khalid Al Qasimi.
The collection itself also explores the wider relationships in the MENASA region by looking at the Indian subcontinent and taking cues from its colours such as pink, orange and pale blue, as well as traditional elements such as the Angrakha style and the Nehru collar.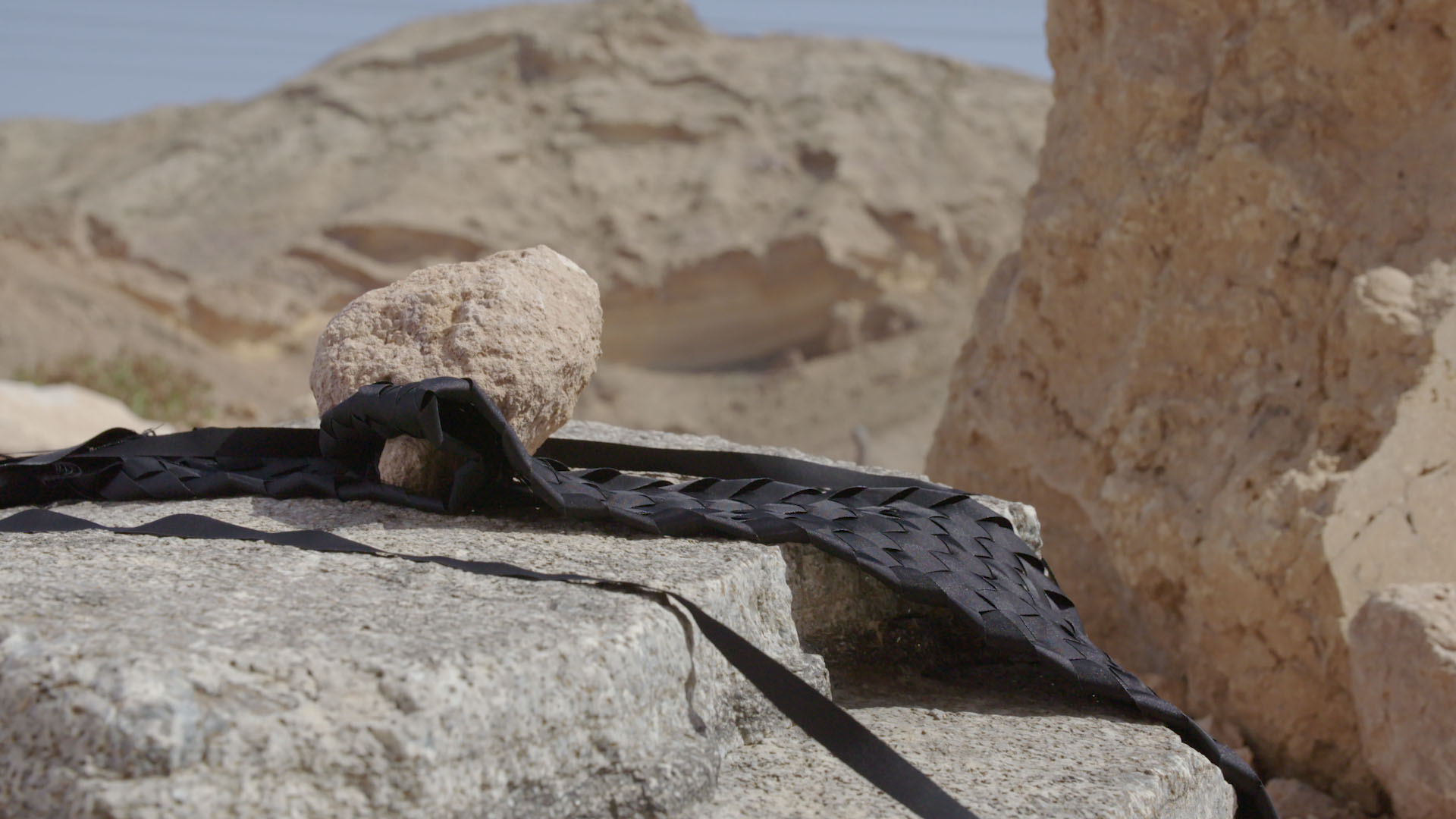 Rather than only focusing on a single culture, Qasimi goes back to its multicultural origins with this collection to find common ground amongst many different cultures in the Arab world and the surrounding region, where synergies and shared crafts can be discovered. For example, the safeefah craft that inspired parts of the collection can also be seen in areas across Southeast Asia as well as in East Africa.
Built around architectural lines, the collection offers a minimal aesthetic and oversized shapes. With references also drawing from Islamic architecture, it transcends one specific country or continent by focusing on shared identities.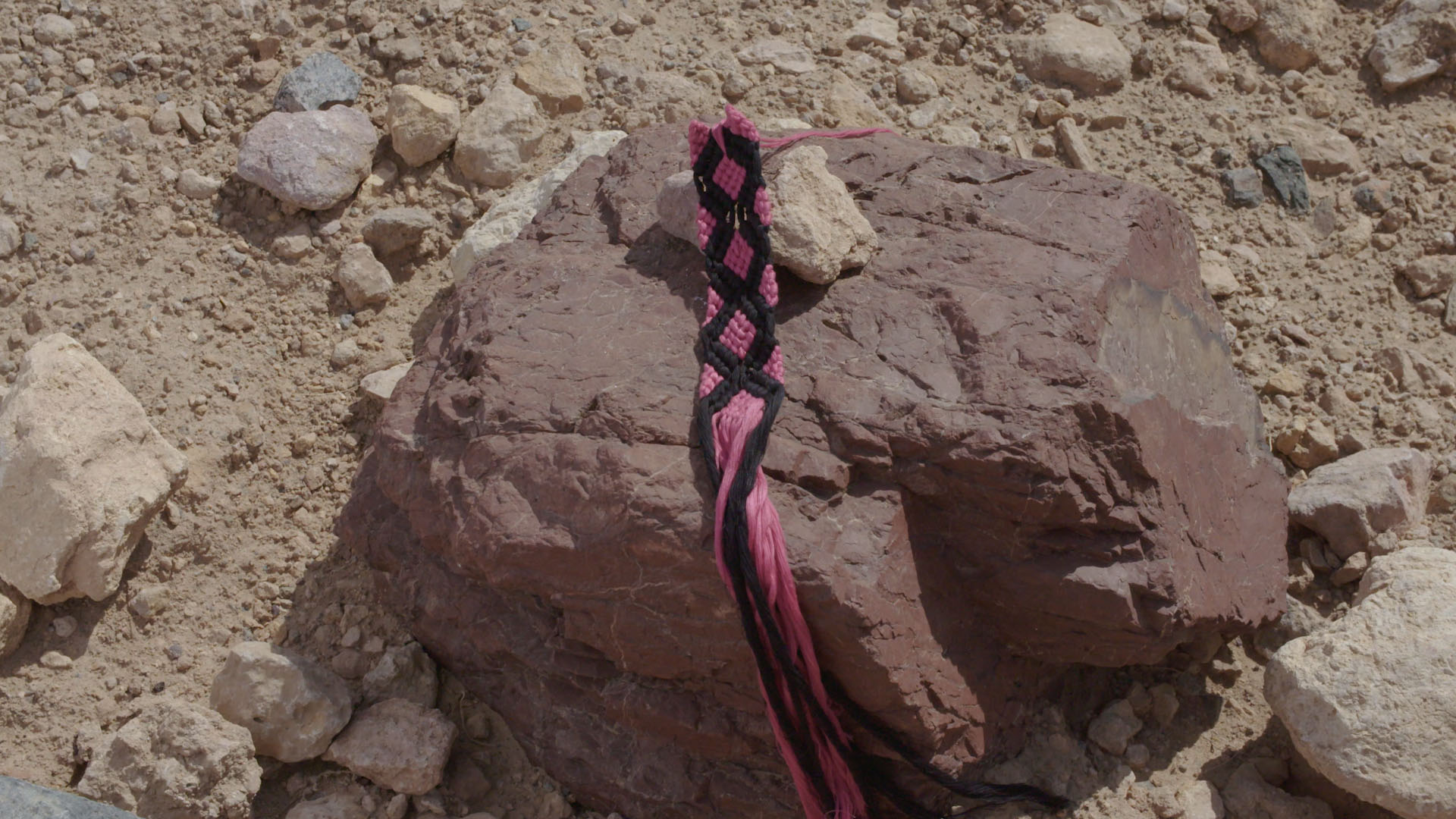 Qasimi's S/S 2022 collection was launched by a virtual show featuring a film that gave audiences a sneak peek of the new pieces, while highlighting the artisans with whom the brand collaborated.