Sponsored: Bene, global designer of modern working environments, introduces a new office concept, PORTS, inspired by changing dynamics of leadership in the workspace. Curated by London design studio Pearson Lloyd, PORTS is both a concept and a furniture collection that aims to revolutionise the workplace. identity speaks to designer Tom Lloyd to learn more.
---
How was PORTS designed to transition between a concept and a line of furniture? How do the two interconnect? Tom Lloyd: PORTS really came out of continued research into the broader context of people and relationships within the office and a breaking down of traditional hierarchical boundaries.
Since 2007 we have been working with Bene in search of new ways of interpreting the workplace. Since then, new ideas have emerged every year in our search for better and more effective working environments.
Throughout these developments, we noticed that little of this thinking was being used to consider how senior leaders can better be supported in their work. 'Management' furniture seems stuck in a traditional status-driven style with little attempt to think creatively about what leaders need and how their work can also be enhanced. This was the starting point for PORTS.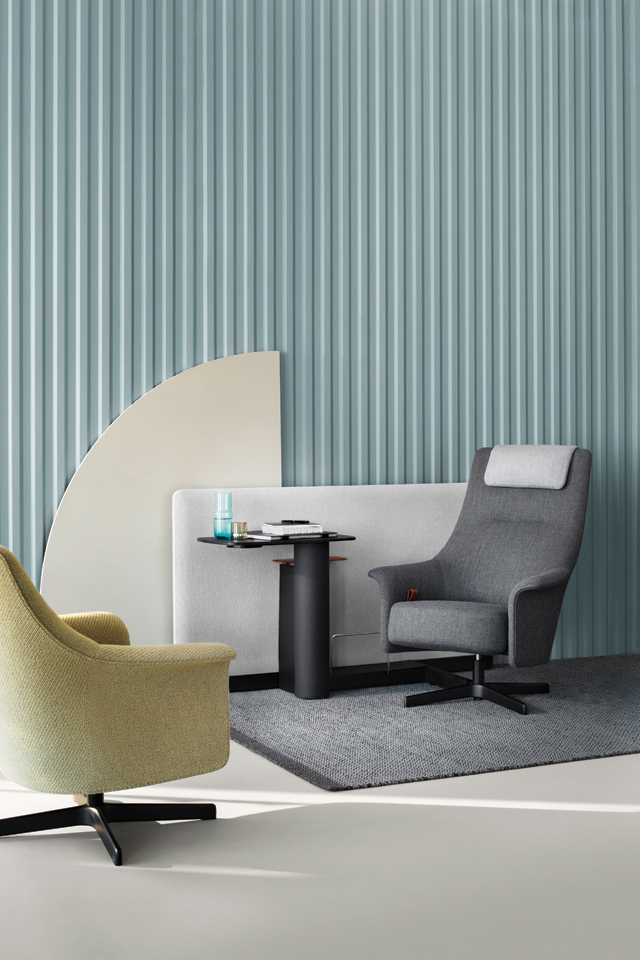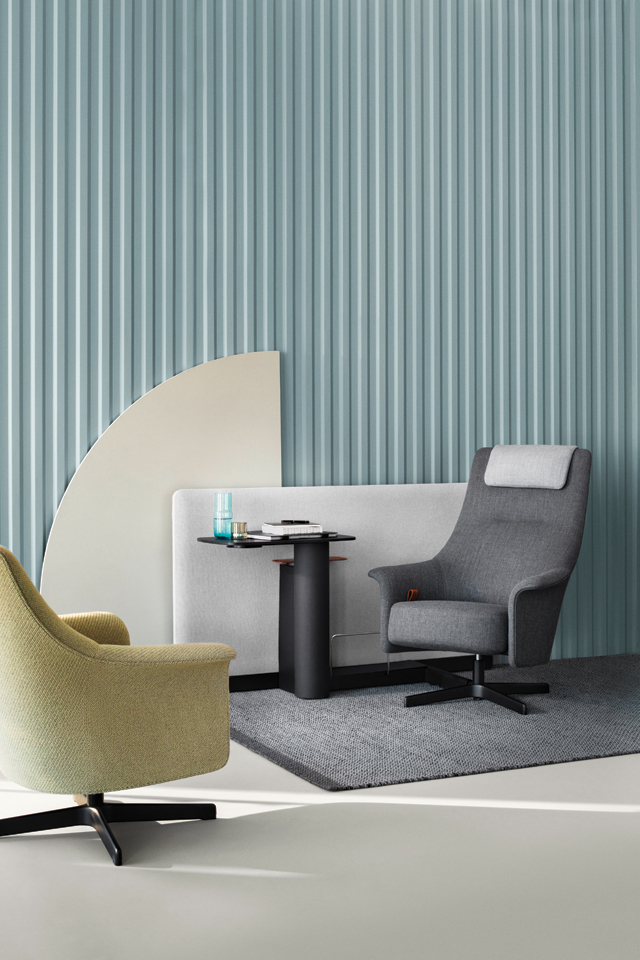 How did the region influence the concept behind the design? The range has been designed with the Middle East in mind —featuring a unique Majilis lounge for collaborative working. This relaxed yet safely spaced lounge is the perfect sitting space for meetings and connecting.
How does PORTS respond to the changes in the way we work due to COVID, as well as to general global office trends? Bene's own research shows that everything is changing as we embrace new ways of working post-COVID. Organisations must accept and encourage new kinds of management and rituals, with multifunctional spaces that reflect the different ways people work.
With the arrival of COVID, our working practices changed. The world of work has become more and more distributed, and technology has transformed the way we connect to our world. Today we really do work wherever we happen to be. In terms of global office trends, the private office is slowly disappearing. And managers are becoming more open, collaborative, democratic – and younger. So they need as much time and space as possible to plan how they will fulfil their responsibilities and to think creatively.
The Majilis concept allows everyone to own their own space and table functions. By avoiding shared touch points, this supports the health and safety protocols that COVID now demands.
As working from home increases, we believe there will be more need for work settings that are shared between teams. PORTS delivers these shared executive spaces perfectly.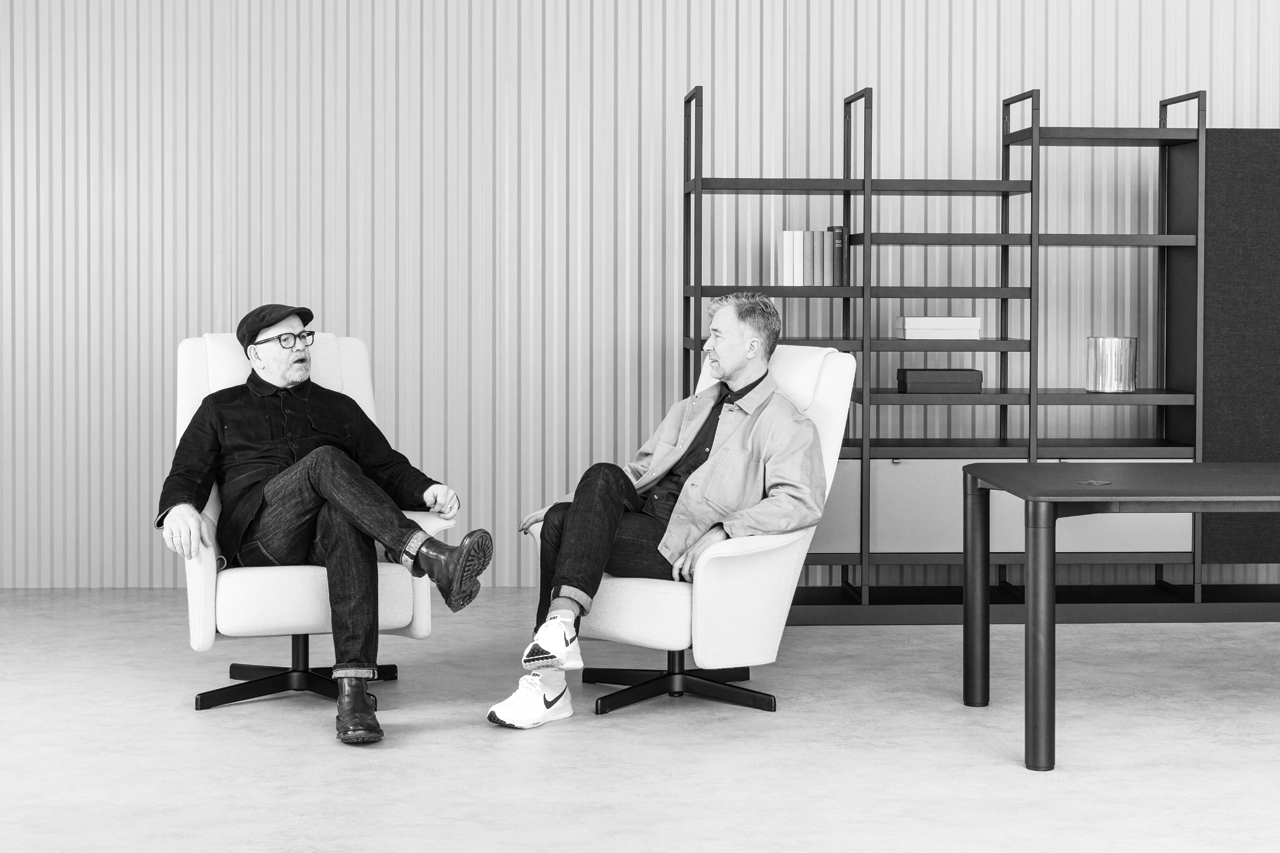 How does the concept and collection redefine the concept of hierarchy? The market for management space and furniture is still defined by hierarchy and old ideas of status, with no sense of what the user needs; it has not changed for over a century. PORTS seeks to redefine what a private workspace looks like and how it works. PORTS has been designed for leaders, but in our view supports a far more integrated and democratic working environment. It's really for everyone and anyone who needs time and space to think, organise, retreat, in an atmosphere that encourages clear thinking. PORTS is also a place for collaboration, a place to communicate easily – talk, speak, present, discuss, plan, create.
How does it reflect flexibility? The New Leadership office is a dynamic place and an unpredictable one because the conventional signals that say 'leader' are no longer necessary in the same way. What we need now are truly intelligent spaces that promote dialogue and focus. For this reason, PORTS layout flexibility will make it highly flexible in a variety of spaces.
Can you describe some of the key features of the collection? PORTS consists of three elements: A shelving system, a table and a functional lounge furniture collection.
The flexible shelf unit, in which personal storage space and space for technology is available, also fulfils a double role as a room divider.
The height-adjustable rise and fall table is optically very simple, but the subtleties lie in the details. It's a 4-leg table with a height adjusting motor in each leg, which means it has a very light and minimal structure. It becomes a piece of furniture again when most of these creations look like complex machines.
The Task Lounge is a lounge chair with a unique tilting seat pan to allow relaxed reading and reclined work, but when activated, it places the user in a much more upright posture for laptop work. The unit is suited with a screen and laptop table which provides multiple positions, allowing lots of different settings to be created. The support structure is a screening element, meaning the chair can be placed in the open, but provides a degree of privacy.
The lounge chair and sofa collection really flow out of the Task Lounge Chair, these elements are in many ways very conventional lounge chairs and sofas. However, these should not be missing in modern office landscapes and are the perfect addition to the product family.
PORTS is available at Bene Middle East: [email protected], +971-4-568-7131