The newly opened Paramount Hotel Dubai is the first property from Paramount Pictures. Located in Dubai's Business Bay, the hotel houses 823 rooms and suites over 69 floors, and each floor features exclusive, never-seen-before behind-the-scenes photography from the company's movies.
The hotel also features experiential dining concepts that celebrate the hotel's Californian spirit. They include: The Stage restaurant, offering all-day dining; Pacific Groove Restaurant & Lounge, inspired by coastal road trips, fresh salty air and honest ingredients, which transports guests to the sunny shores of Santa Monica; the Craft Table gourmet café and speciality coffee roastery; the Malibu Deck pool deck and terrace, which features shisha, live music and poolside cabanas and offers a relaxing vibe by day and energy by night; Flashback, a surreptitious speakeasy bar and lounge that's fronted by a secret, black door; and The Cheat, a unique chocolate lab that allows visitors to indulge and let go of their inhibitions.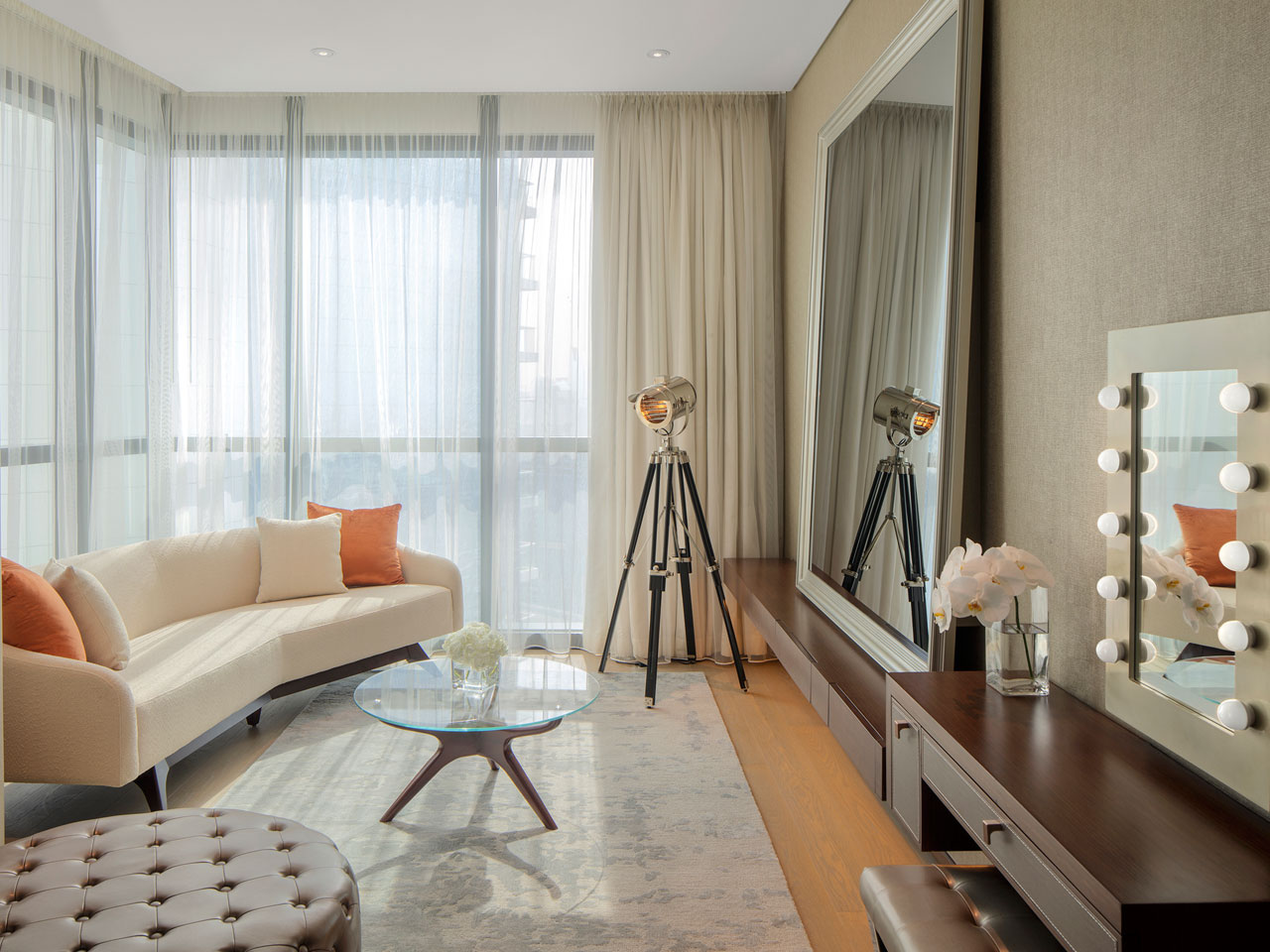 Perhaps the crowning glory of the property is the Paramount Screening Room, a private dine-in cinema that takes inspiration from Paramount Pictures' quintessential classics. Reviving the glamour of old Hollywood, the Paramount Screening Room is described as a "time capsule and stage for live entertainment, paying homage to the historical magic of motion pictures, stand-up comedy, theatre productions and performing arts in Dubai".
Visitors can settle into an armchair or plush velvet couch and laugh, cry and smile with Paramount's silver screen legends. In true Hollywood style, light gourmet bites and bubbles will also be on offer, including Joe & Seph's freshly-popped popcorn, homemade sliders, lobster rolls and truffle arancini.
Paramount Pictures says the hotel will offer "the best of Hollywood glamor and the finest hospitality experience", allowing guests to "experience the chic Californian lifestyle and indulge in front-row experiences".