The multidisciplinary New York design practice of Weiss/Manfredi has unveiled its re-envisioned plans for the U. S. embassy campus in New Delhi, India.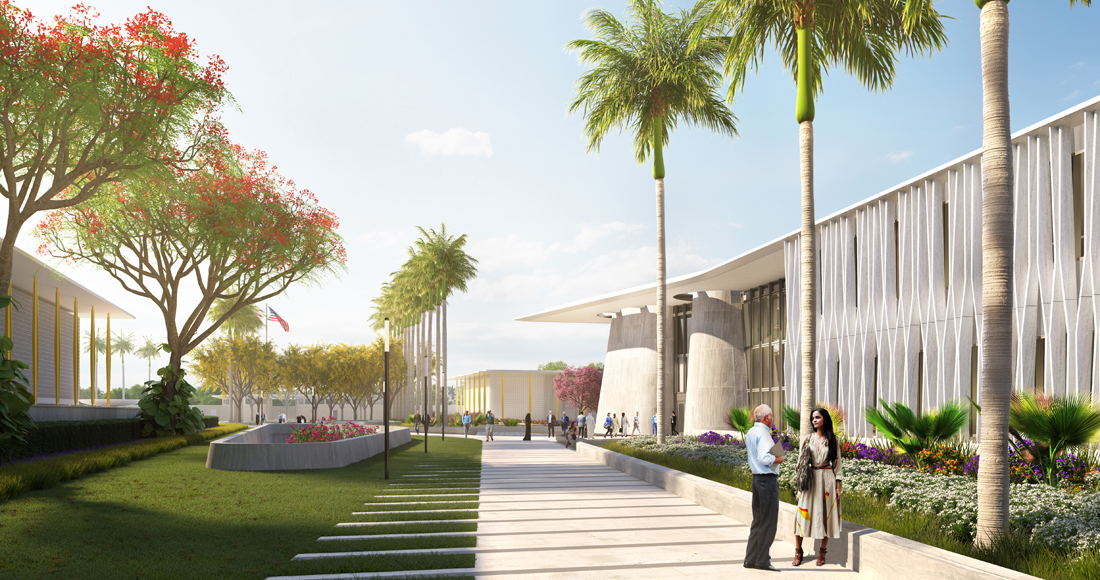 Nearly sixty years after the opening of the Edward Durell Stone-designed embassy, the new plan restores and redefines the early modernist Chancery Building. The result is a sustainable vision for the Embassy's future based on the historic past to create a new foundation for the future of American diplomacy in India.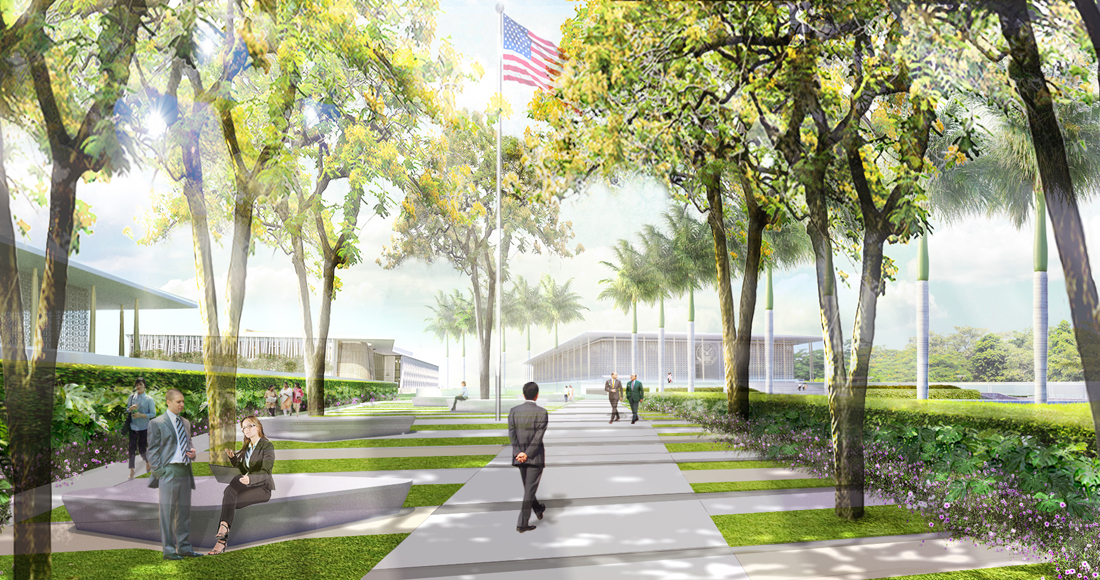 The long-term Master Plan includes a new office building, a support annex, and connecting landscapes to provide for the multitude of functions performed at the 28-acre embassy compound. Inspired by India's tradition of weaving architecture and landscape, a tree-lined promenade will link the new and existing buildings. Cast stone screens, canopies, reflecting pools and garden walls provide an integrated design language to bring the campus into the twenty-first century.