Japanese design studio nendo is exploring new possibilities for smartphones with the 'slide-phone', a concept developed for smart device manufacturer OPPO. The device is composed of seven hinges that allow the phone to be folded down three times in the same direction to roughly the size of a credit card: just 54 millimetres by 86 millimetres.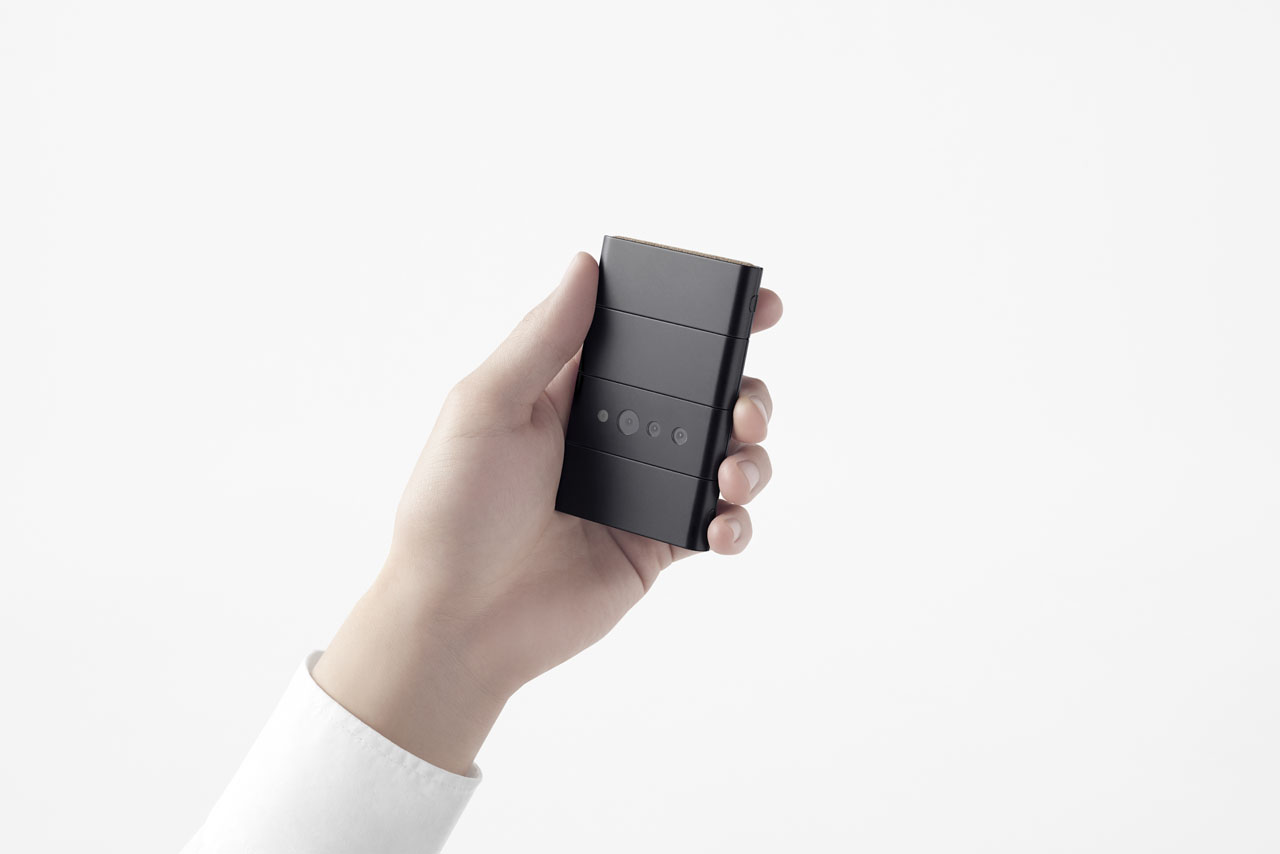 'Slide-phone' is designed to offer increased functionality and flexibility in response to the growing trend for larger mobile devices. nendo's design will allow users to change the form of the phone to suit various occasions and tasks. An additional stylus that is inserted in the phone also allows users to expand their productivity by using the phone for more complex tasks.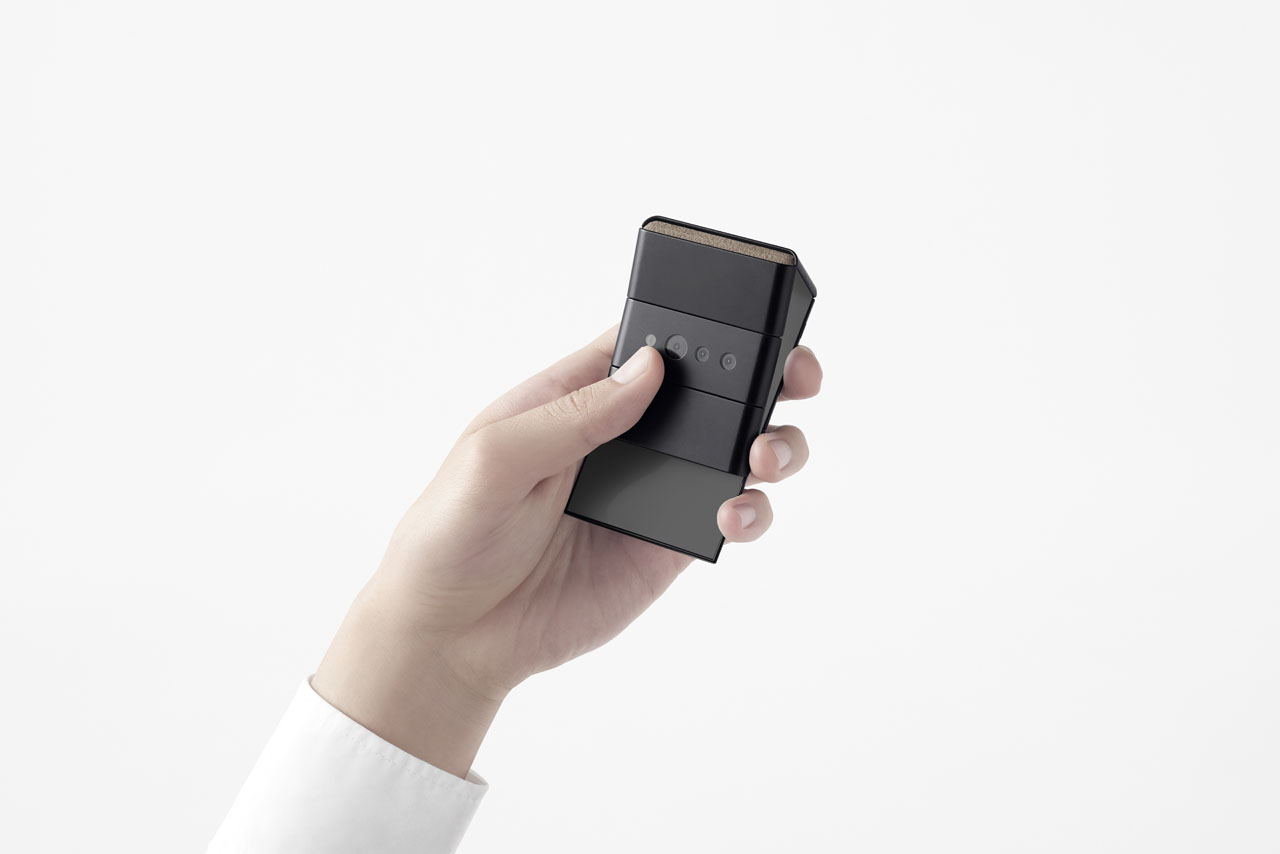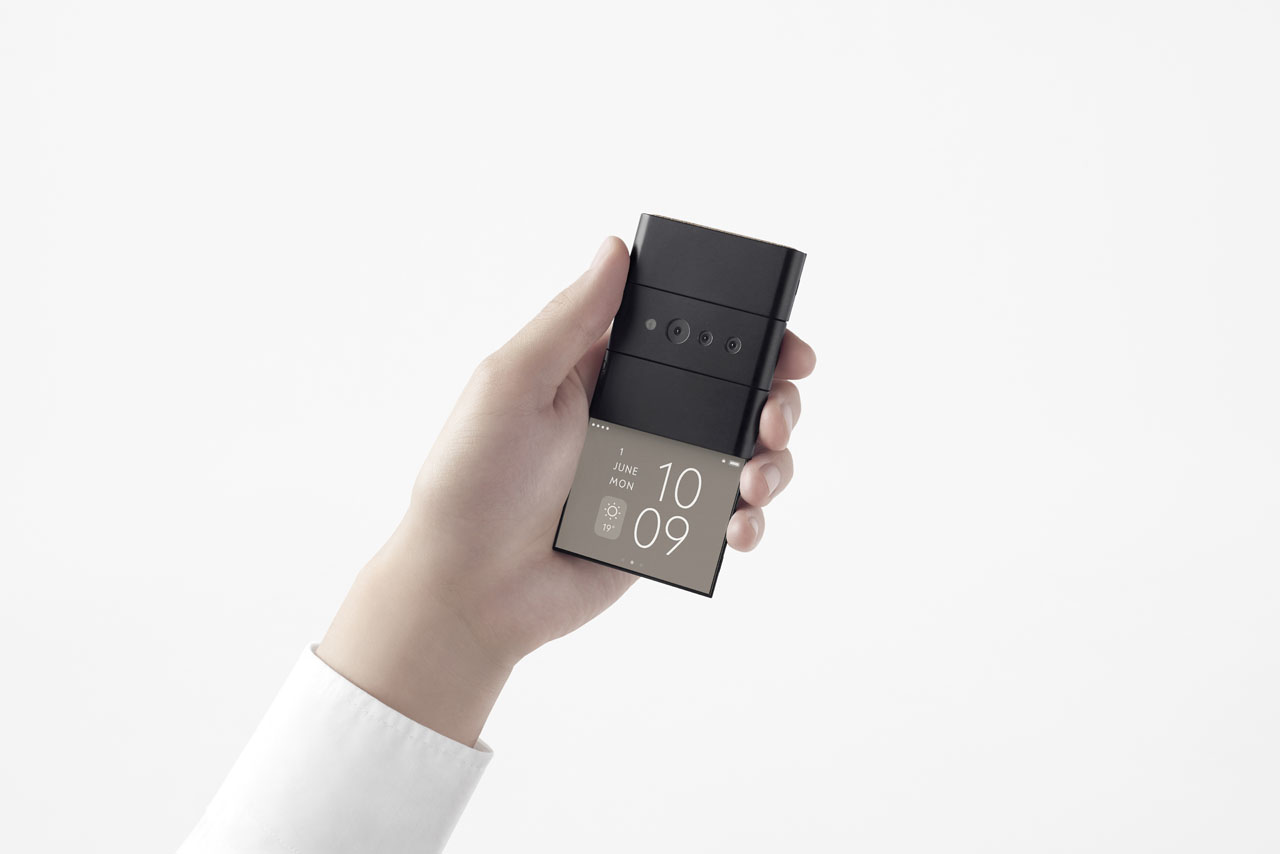 "Among foldable smartphones with OLED panel monitors developed in recent years, most follow the trend of folding to the size of a standard smartphone and unfolding to a screen two or three times as big," nendo states. "By using the folding technology, portability is enhanced and the compactness can be exploited for a new sense of functionality – instead of the screen being enlarged.
Read more: Nendo creates a collection of handbags made from single sheets of leather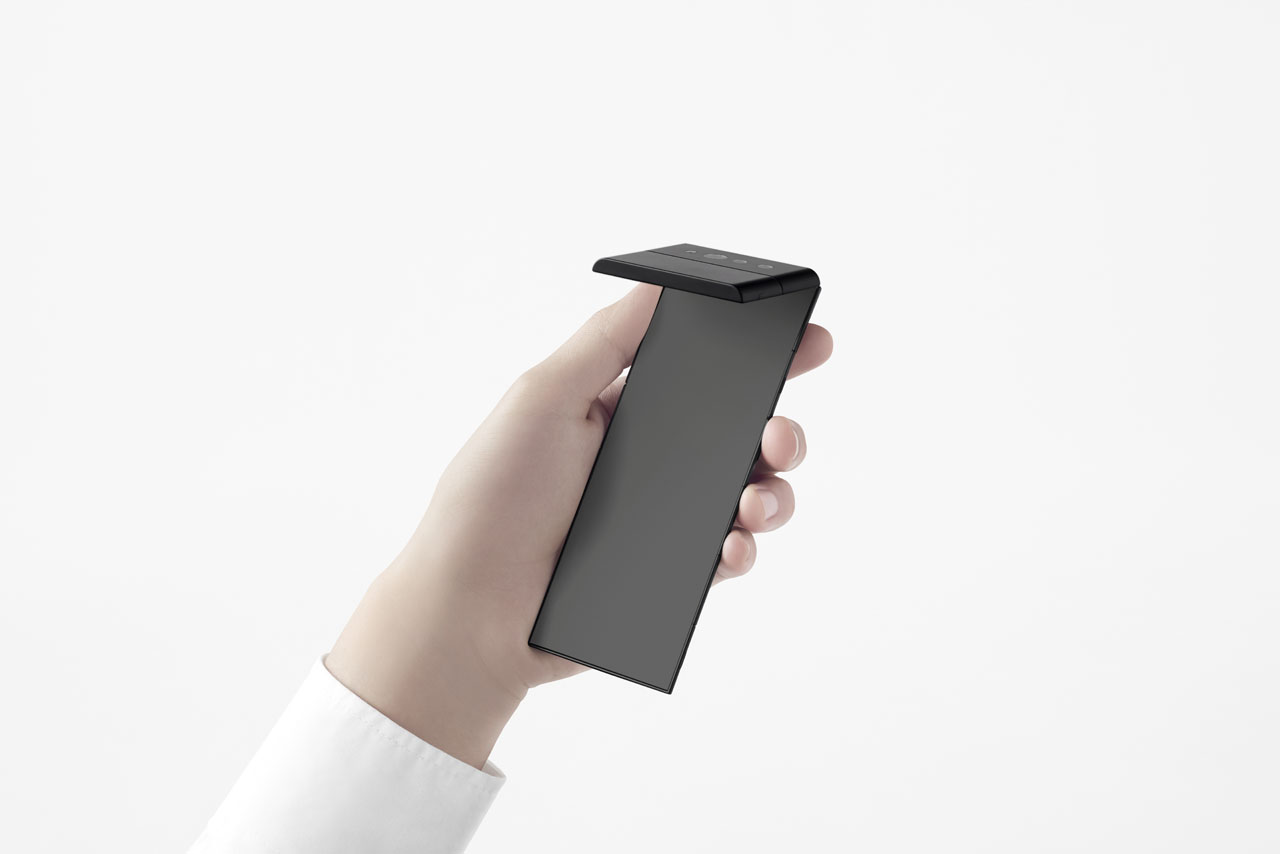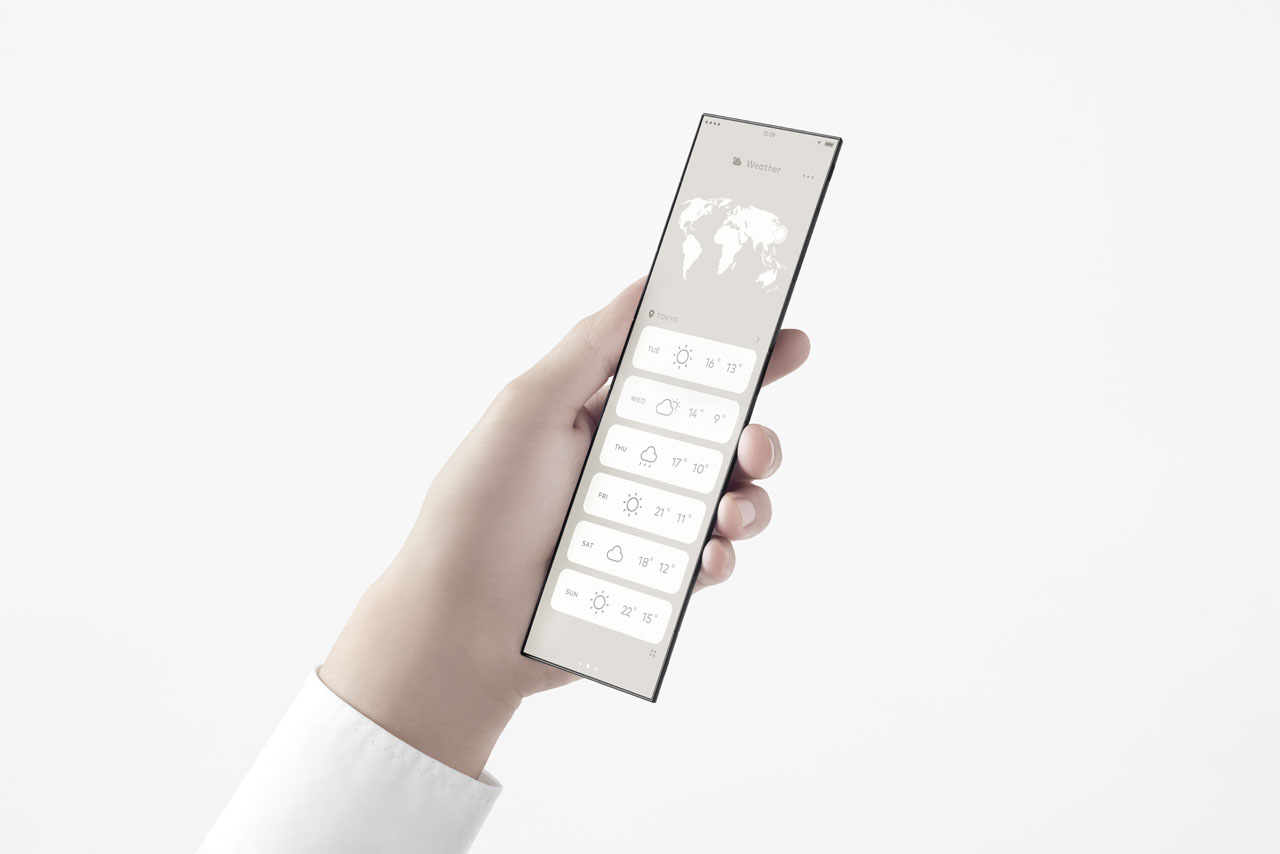 "Like an inchworm, the phone makes use of its multiple joints to, in effect, slide sideways and can be transformed only by the user's one-thumb operation."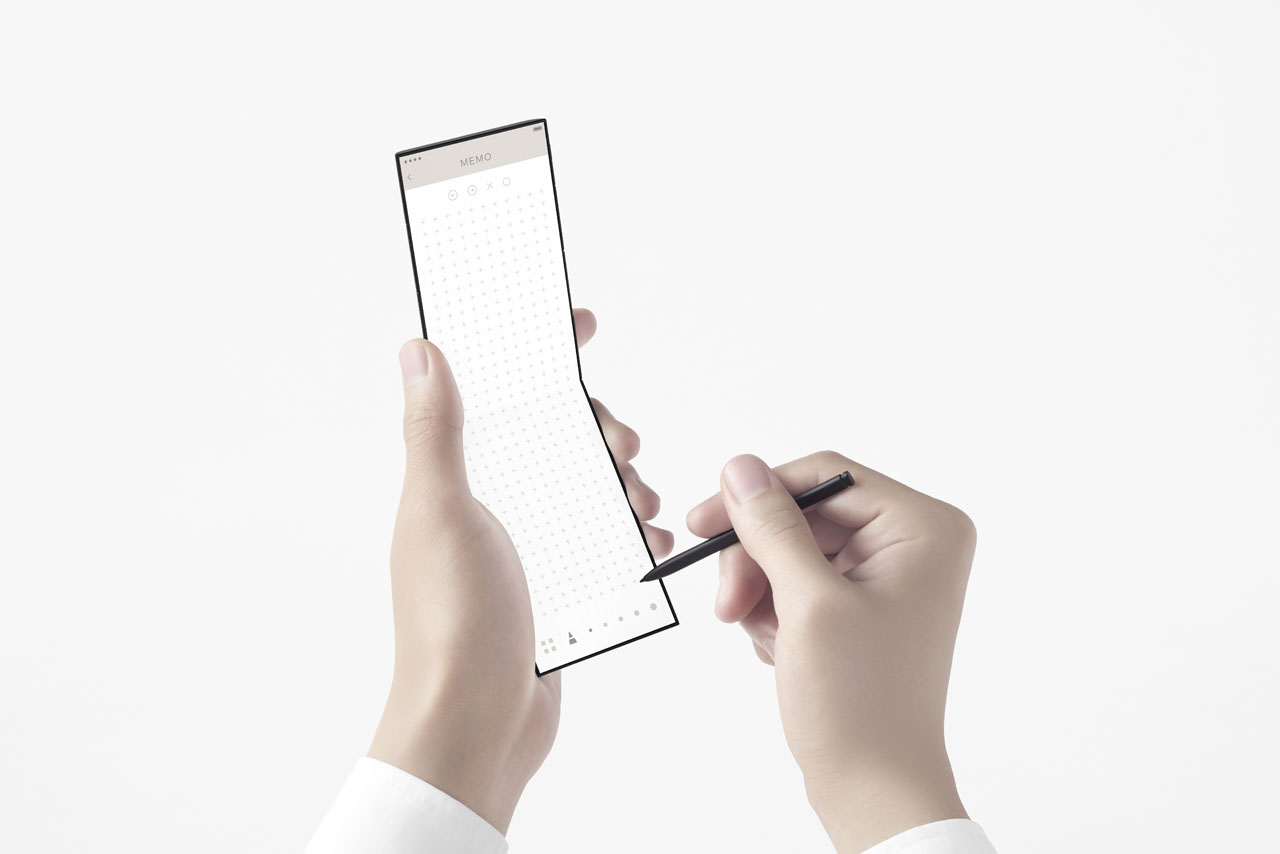 Sliding one-fold up opens up 40 millimetres of the screen, allowing users to access their call history, view the time or play music. The second fold reveals 80 millimetres of the screen, opening the phone up to the camera which will now have moved to the top of the device. Unfolding the rest of the screen reveals a thin, seven-inch touchscreen that turns into an operating panel with touchscreen buttons when turned horizontally.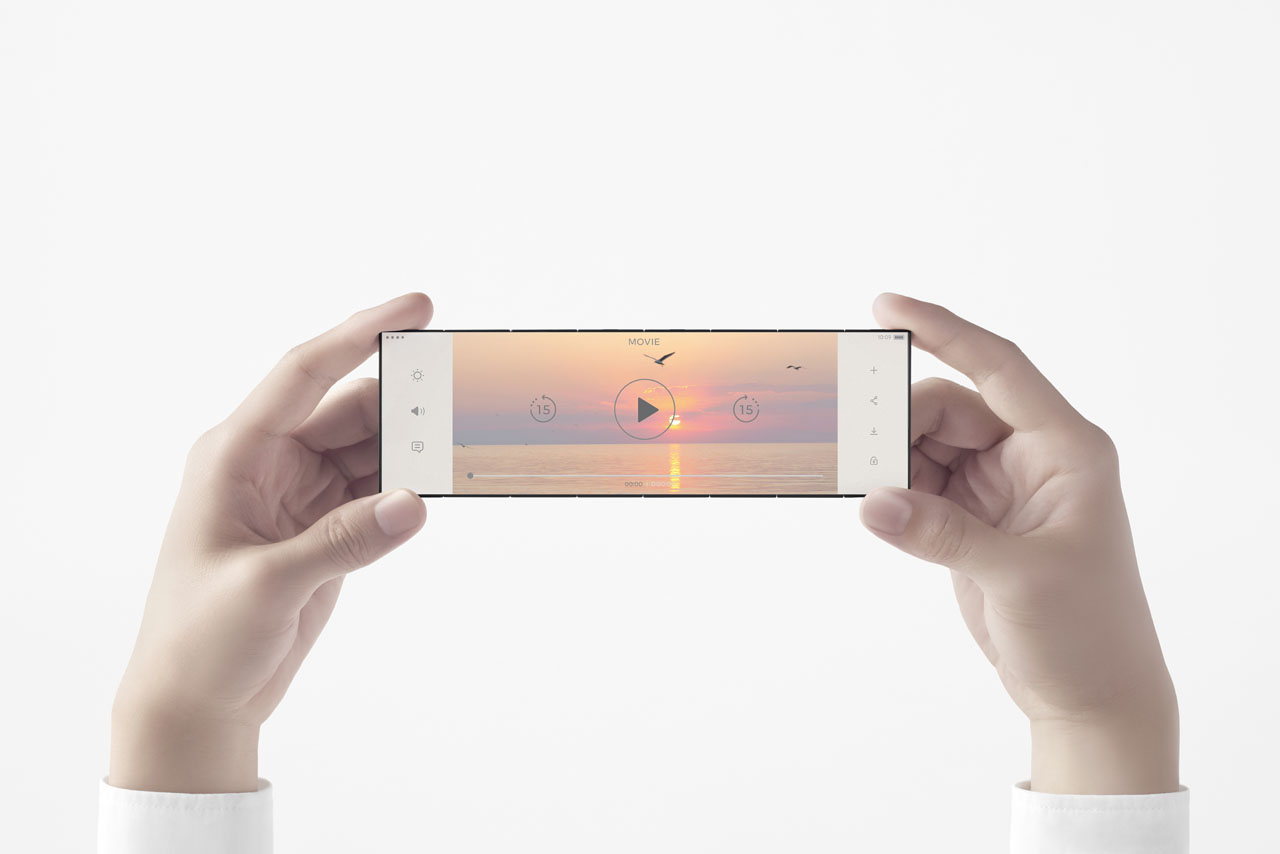 The controls set on the side of the phone are shaped like ellipses that function as two buttons, becoming smaller, semicircular buttons when folded out, and eventually combining into a single large button as the phone slides up and down.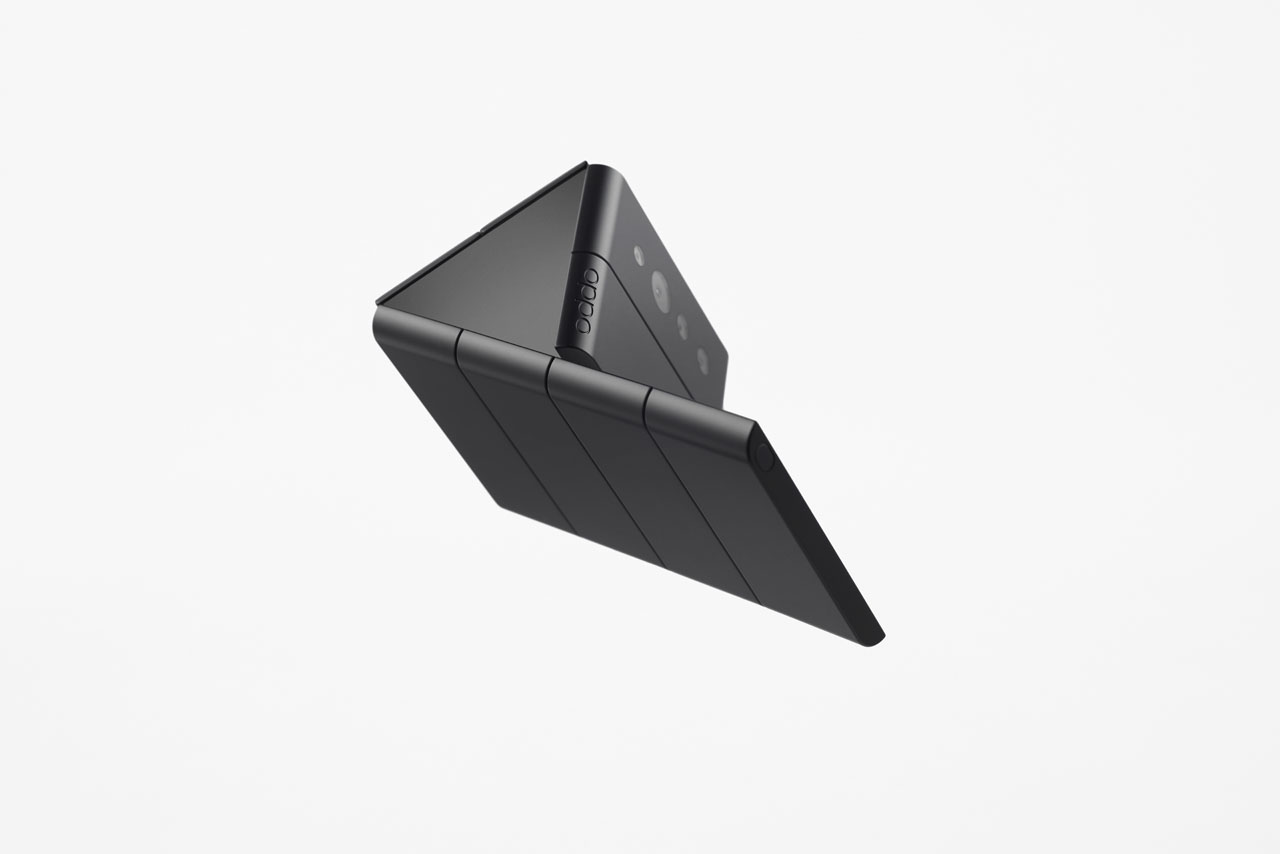 Suede leather covers each of the hinges, while the exterior encompasses a variety of colour options such as black, silver, sage green and brick red. The phone also comes with a cuboid-shaped wireless charger with a cut-out in its centre in which to insert the device.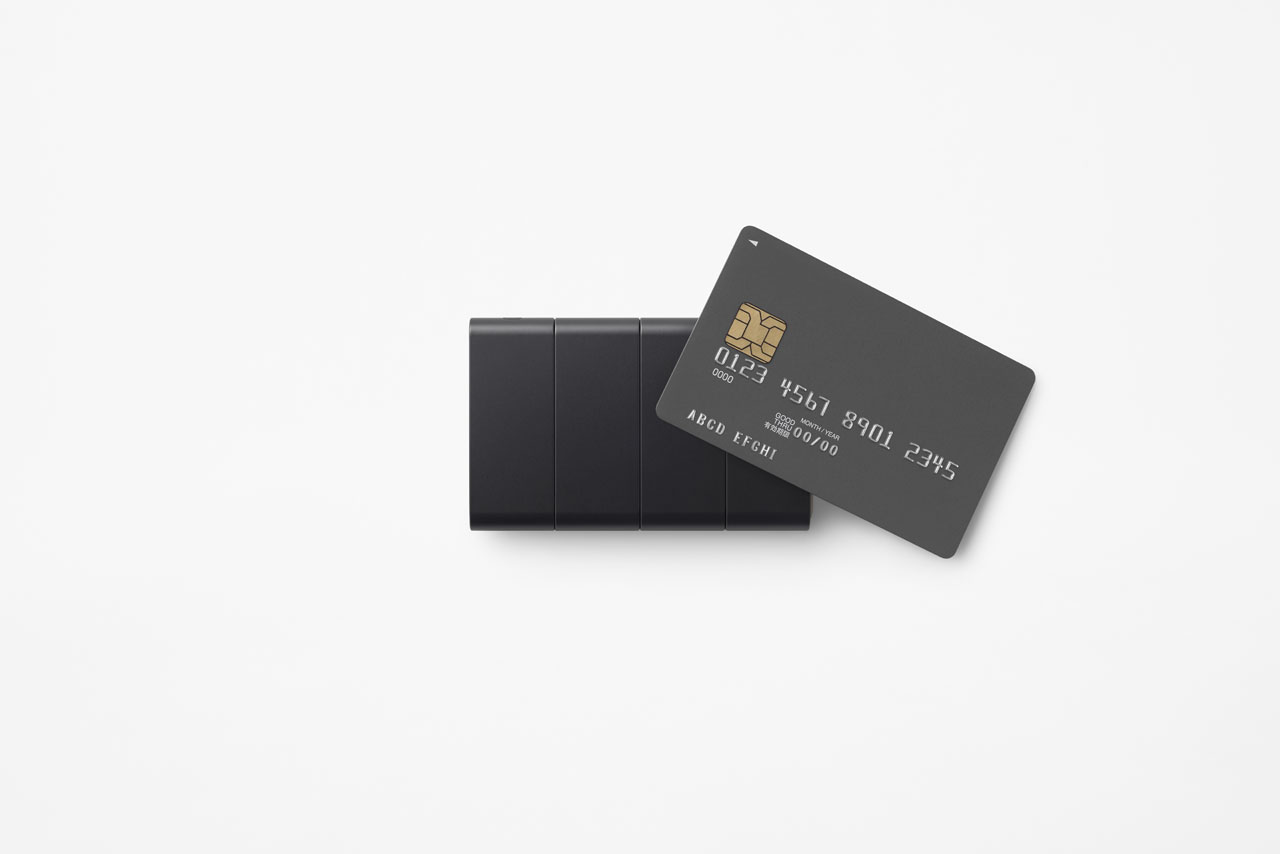 "The design opens up new possibilities for smartphones and for their use, not only while fully folded or opened but while partially unfolded or while bent," nendo says.
Photography by Akihiro Yoshida