Mimi Shodeinde – founder of London-based design studio Miminat – has rapidly made a name for herself through her artistic sensibility and architectural discipline, creating objects and interiors that are bold and confident in their vision yet still embody a feeling of softness and sensitivity.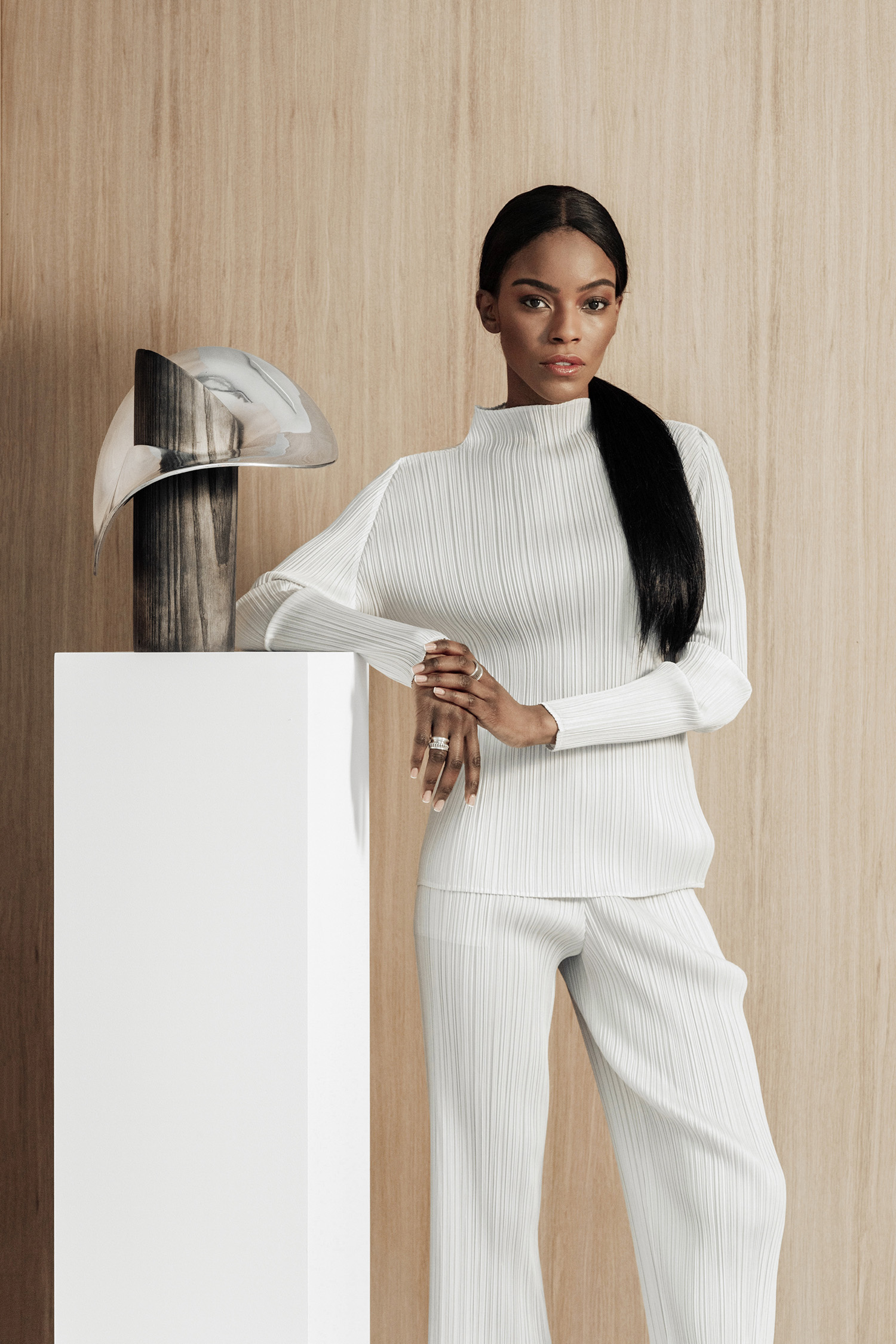 Her latest creation – the NRIN vases – further reflects this approach. The series of sculptural vessels pays poetic tribute to the female form, with a name derived from the Yoruba word for 'female' (obinrin), as well as to Shodeinde's Nigerian heritage. Rendered in wood and metal, the design showcases the way a cool material like metal can metamorphose into a seemingly liquid form, giving it a sense of feeling, energy and movement.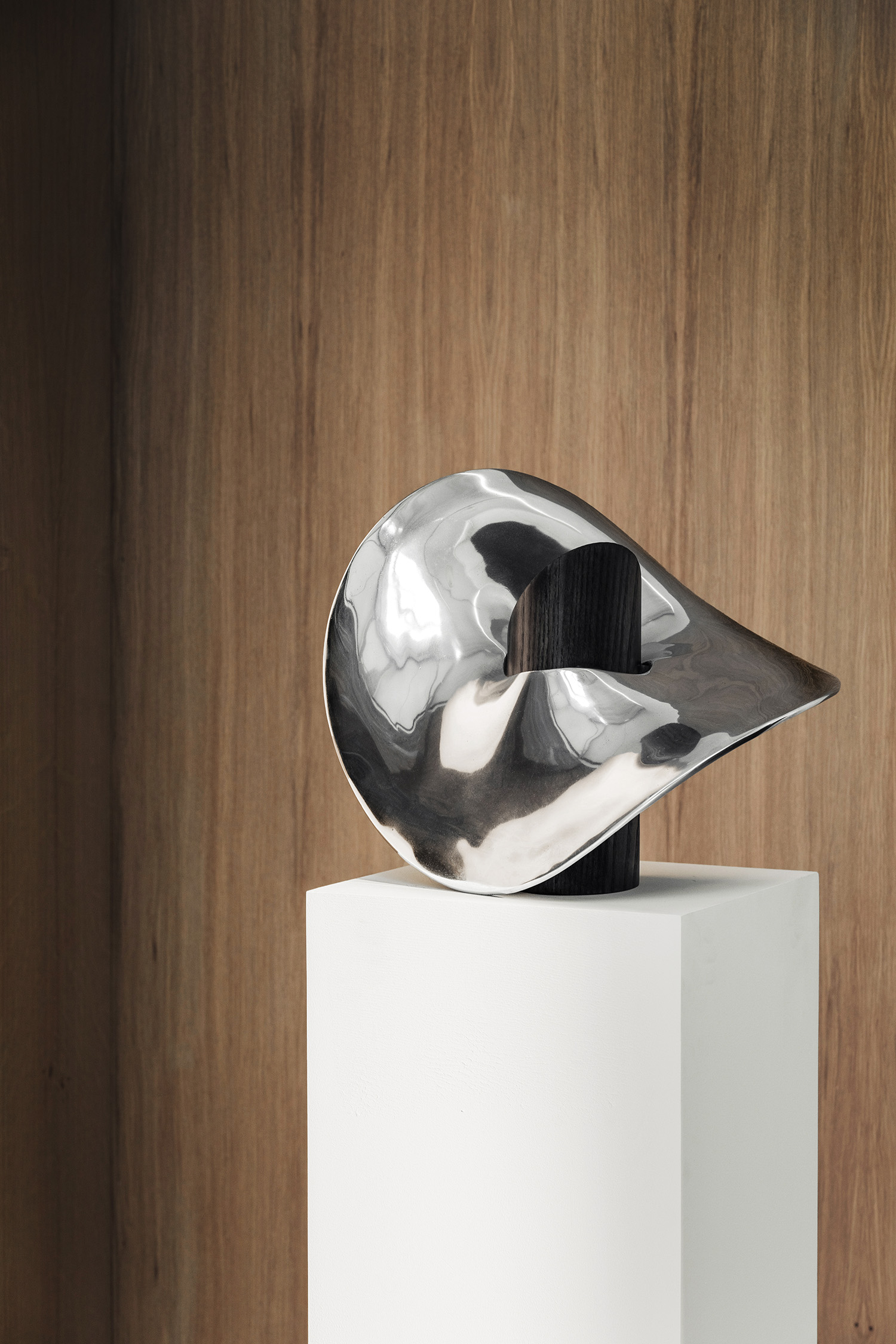 The flowing shape of the metal echoes the softness of the female form, while the mirrored finish is a nod to inner reflection, allowing both sides to be seen as one. Upon closer inspection, the cast aluminium that surrounds the vessel is subtly grained with textures that represent the pollen grains of flowers, which the vessels will hold.
The central wooden column, on the other hand, signals strength and stability and references the African materiality which inspires Shodeinde's work.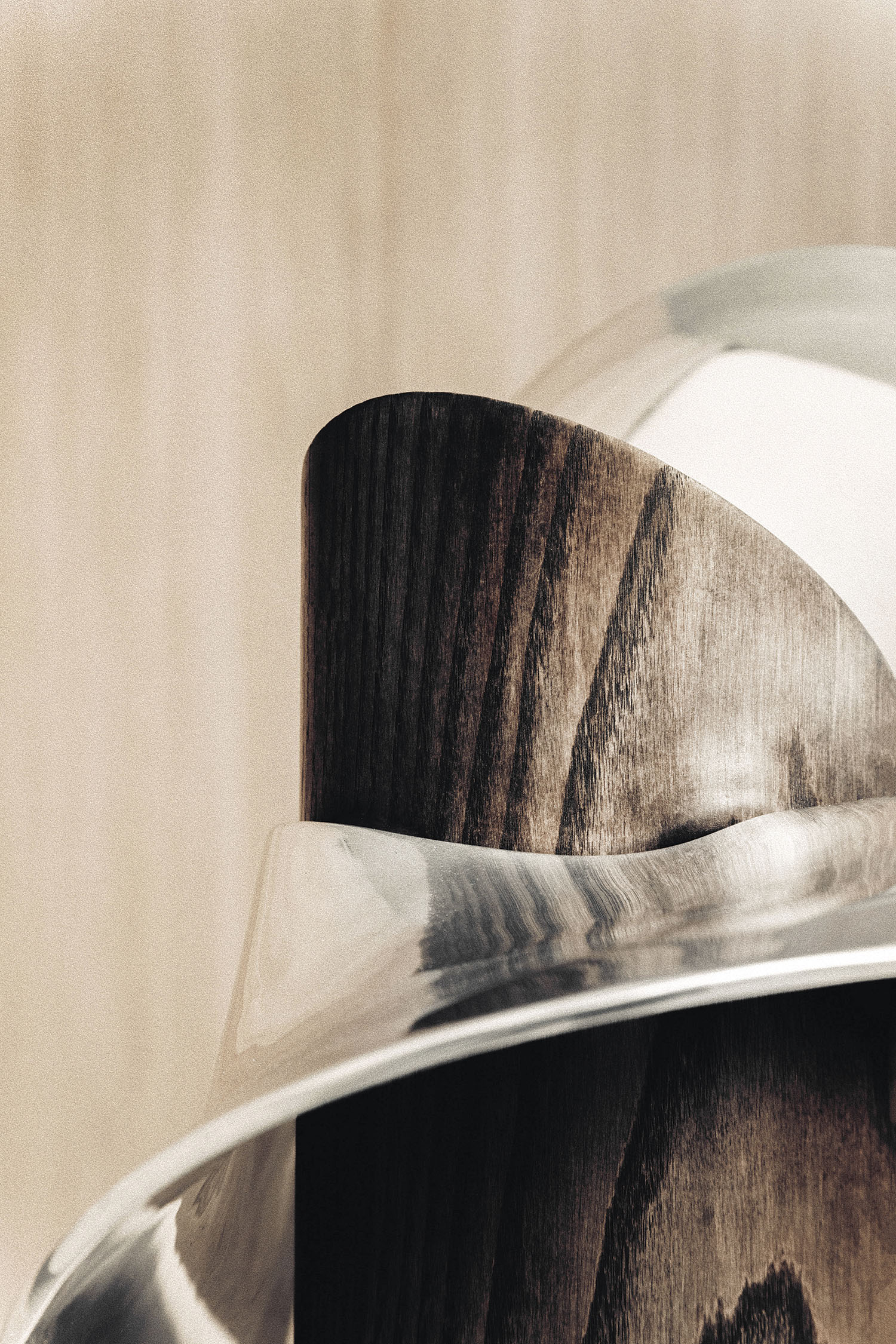 "For me, wood is definitely the material I love to play with the most because it represents so much of my heritage," Shodeinde explains. "It's such a strong, ancient material that can be manipulated in so many ways. Metal, too, is an incredibly noble material, with the capacity to take so many forms – just as the female body is continually moulded and remoulded and capable of carrying another body. The material choices are all rooted in the strength of the female body."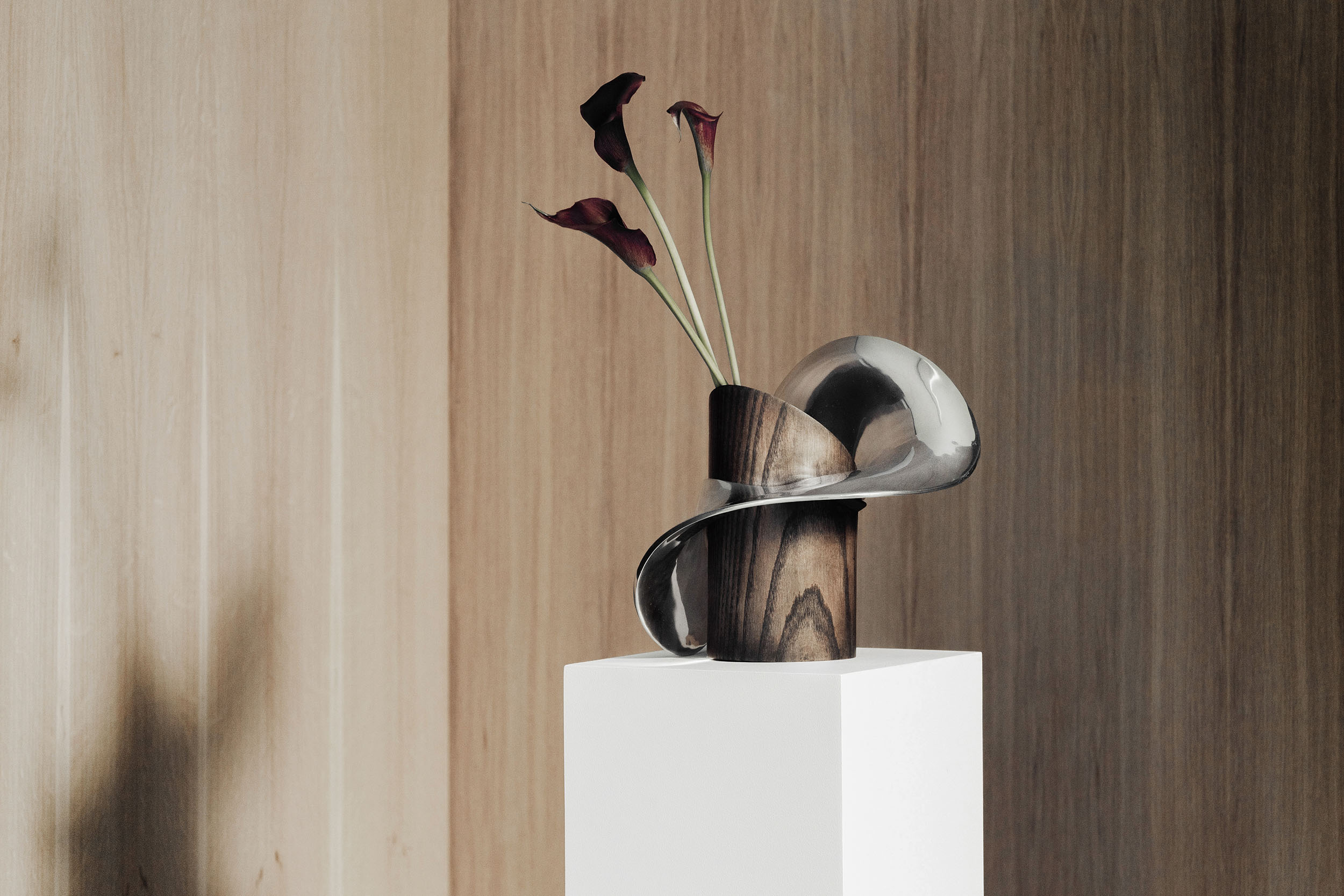 NRIN has been fully handmade in Manchester in the UK, where the metal and the wooden columns have been hand-casted, hand-poured, -carved and hand-finished. "It's a very intimate, sculptural and personal process," says Shodeinde.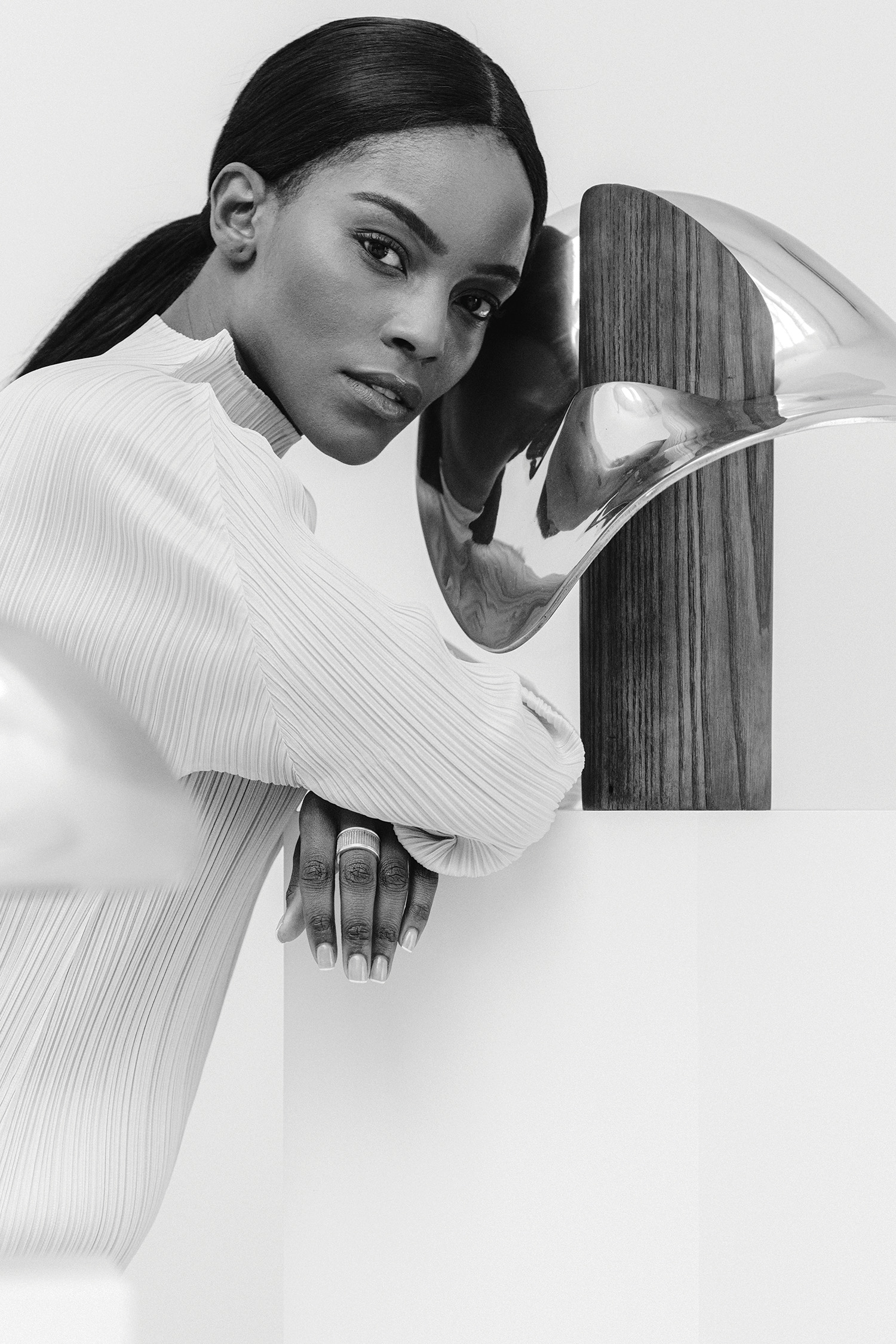 Here, organic gestures are created in harmony with more stoic forms, while maintaining the coherent use of materials. All in all, NRIN is a well-executed experiment in contemporary sinuous shapes that are both functional yet elegant in form.