Sponsored: The Mercedes-Benz EQC represents a bold leap forward in sustainable mobility coupled with progressive luxury.
The design behind the EQC speaks the language of the dynamic and future-facing attitudes and behaviours of the 21st century consumer, where individual driver demands exceed basic necessities offered by practical transport solutions.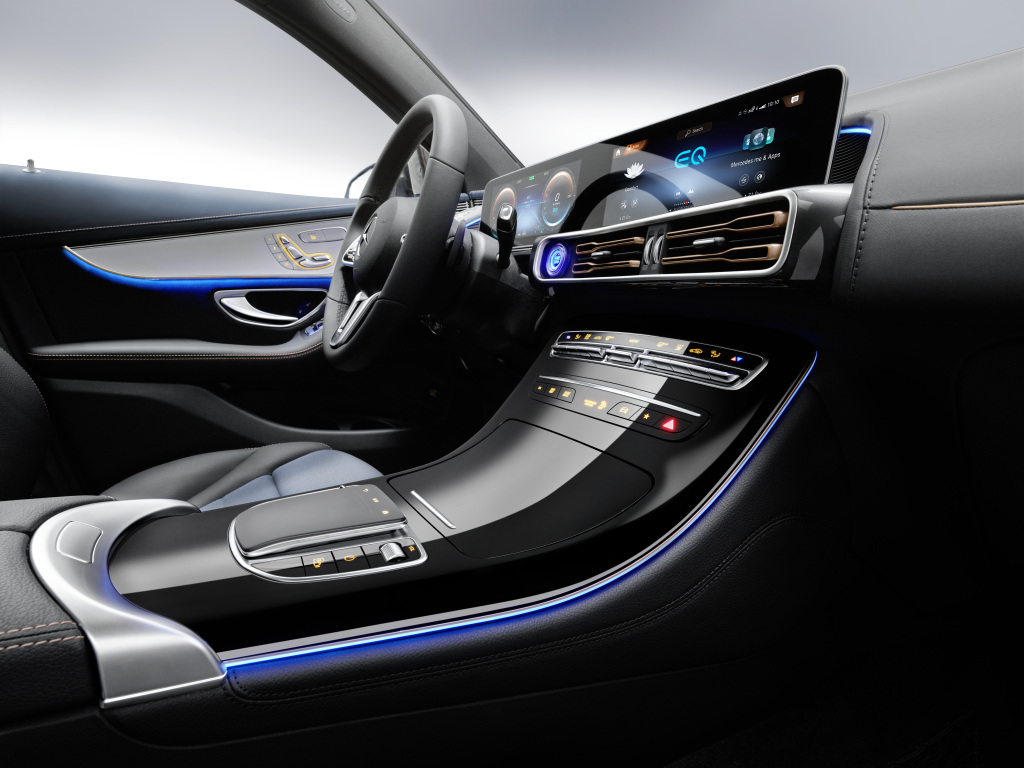 Embodying modernity in both style and function, the EQC is the peak of electric mobility combined with the practicality of an urban SUV and the sleekness of a sports car; creating a modern electric car that is at the forefront of Mercedes-Benz's pioneering all-electric EQ range. The electric vehicle aims to merge the traditions of performance, excellence and luxury with sustainability and technological innovation.
In addition to its all-electric functionality, the EQC's 'green' credentials extend to the use of recycled plastic and renewable raw materials in both its design and construction.
With almost 100 sustainable components used throughout the car, such as hemp, rubber and paper, the EQC showcases how positive, responsible and practical applications of materials can be derived from reusable sources.
The textile seats are made from 100% recycled PET bottles, with roughly 12 used per seat cover. This is combined with the very latest and most sophisticated materials that boast a luxurious character, synonymous with the brand.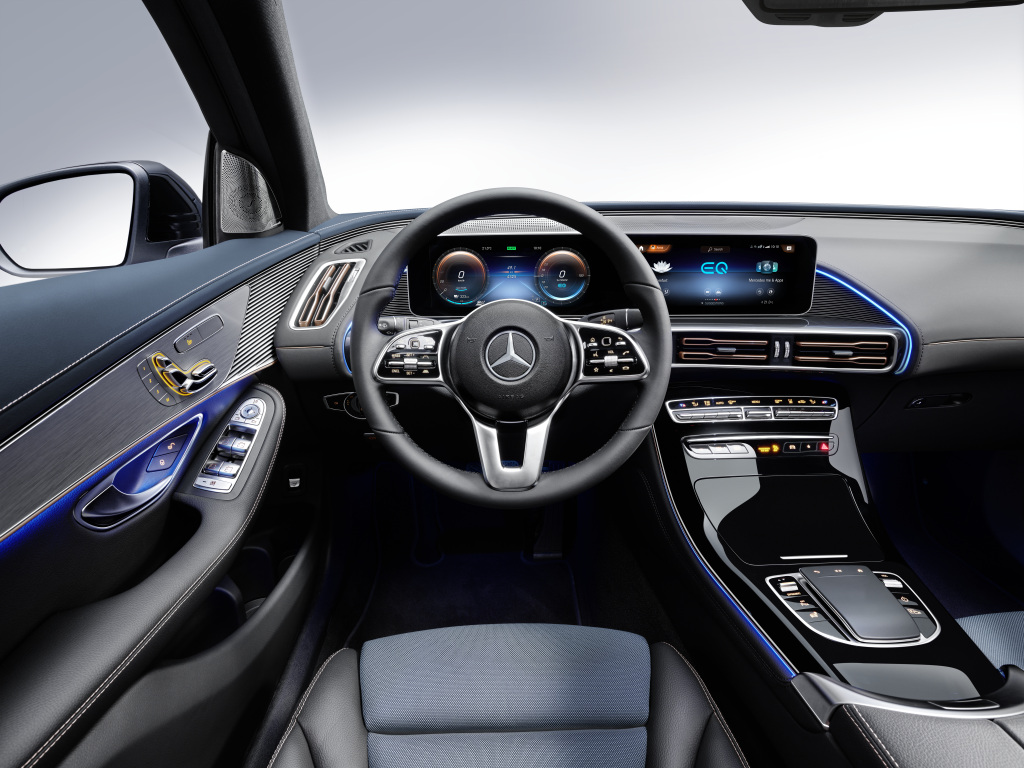 The EQC marks a turning point in Mercedes-Benz design through a renewed dedication in pioneering mobility. Elements that were once separate, such as the headlamps and the radiator grille, are now brought together in a fascinating black panel design.
Standard-fit MULTIBEAM LED headlamps emphasise the high-tech look and feel with energetic blue trim lines and an EQC-specific lighting design.
An AMG Line exterior furthers the dynamism of the car, while a twin-blade design on the radiator grille injects a sporty edge.
Inside, the fully digital instrument and media display each have a screen diagonal of 26cm. Together they form a widescreen cockpit beneath an attractive glass panel for a distinctively sophisticated appearance.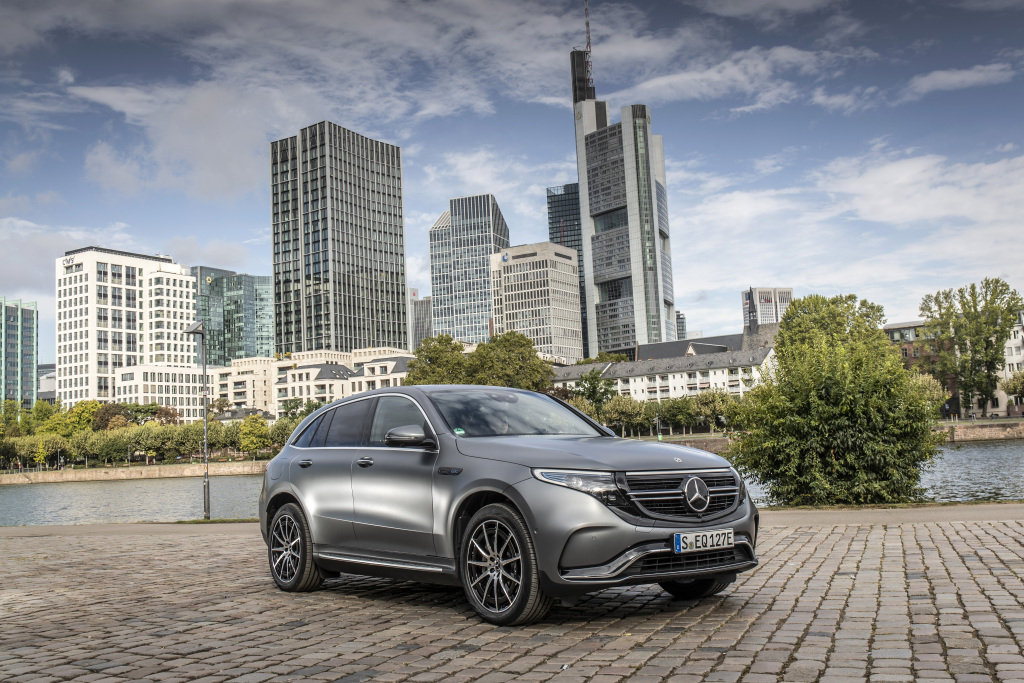 Essential driving information is shown in high resolution and colour, augmented by elaborate animations, which can be positioned as required and operated intuitively by touch or voice control.
The AMG Line adds to the electro-aesthetics of the interior, with a flattened bottom steering wheel and perforated leather as well as AMG-specific upholstery.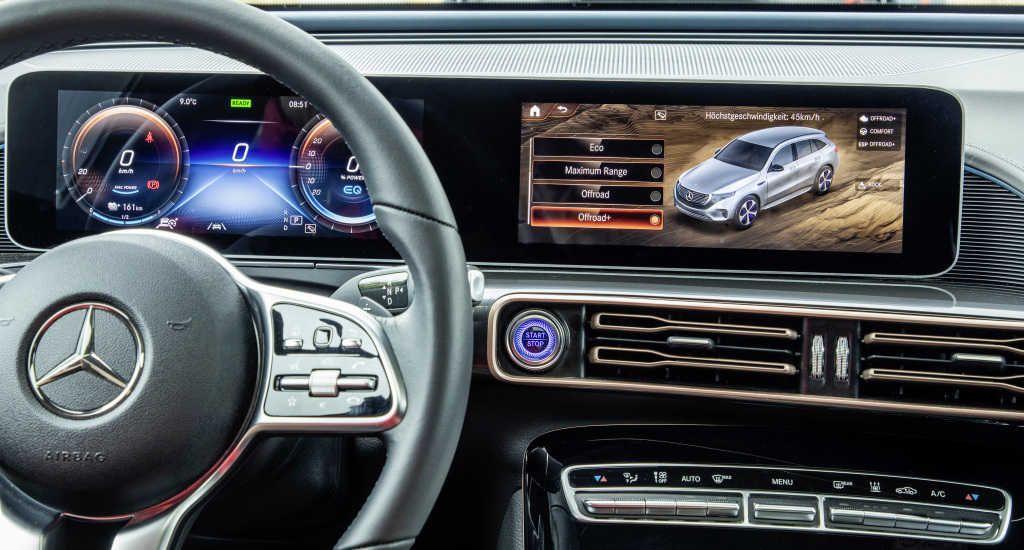 The advantages of all-electric motoring continue with Mercedes-Benz's range of EQ models, and the EQC, is currently leading the way towards a bright future of advanced, sustainable and desirable transport.
To learn more, visit: https://www.dubai.mercedes-benz-mena.com/en/passengercars/mercedes-benz-cars/models/eqc/explore.html