Flexform is celebrating the opening of it's 34th store in Bangkok, it's 34th international retail location.  Located in Thonglor, in the northern part of the Watthana district, it was designed to showcase top Italian design in one of the most sought-after addresses in all of Bangkok. Thonglor, literally "liquid gold",  reveals the district's affinity for luxury.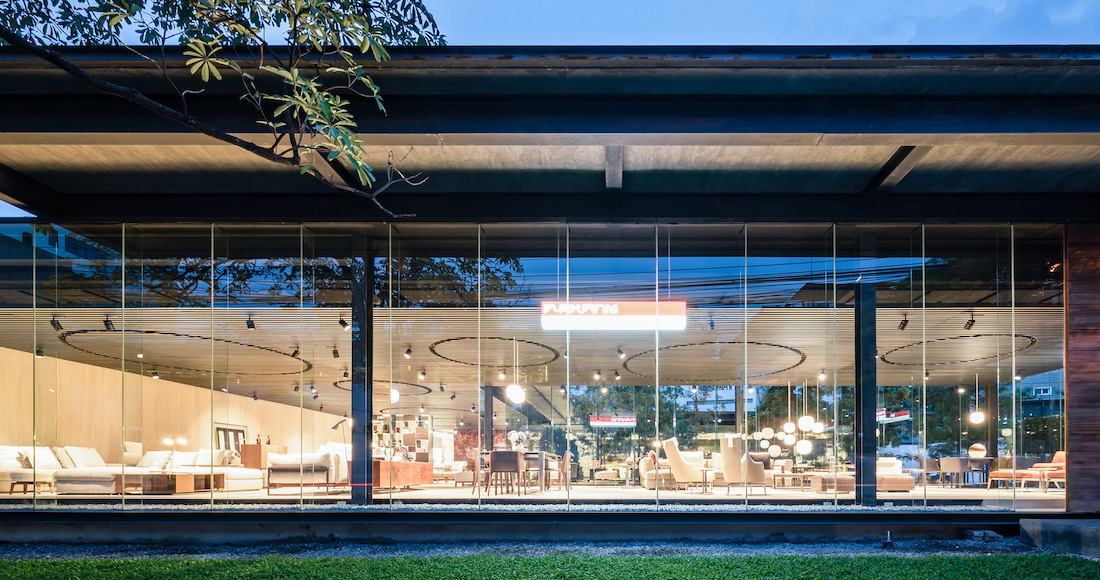 The single-story 380 m2 showroom benefits from exceptional visibility, thanks to its immense floor-to-ceiling windows and the surrounding green space. Created by the Flexform Design Center, it deftly interprets the stylistic features that distinguish the brand's flagship stores around the world – travertine walls and flooring and wood-clad ceilings.
The rooms showcase a selection of the most representative products from the brand's collection, displaying elegant furnishings for the living, dining and bedroom areas. Crafted with minute attention to detail, the pieces clearly convey the brand's core values: timeless elegance, unrivalled comfort and contemporary style expressed with exceptional design consistency.
Flexform is available through Obegi Home in the UAE.